Celebrating art through sustainability
From now until 1 April 2018, you'd notice the Marina Bay precinct showcasing a series of rather unusual artwork. Glowing plastic cows, giant mushrooms, a paddy field made of bamboo, ginormous blades of grass that forces you to adopt the perspective of an insect on the ground. These installations are just some of what make the sixth edition of i Light Marina Bay.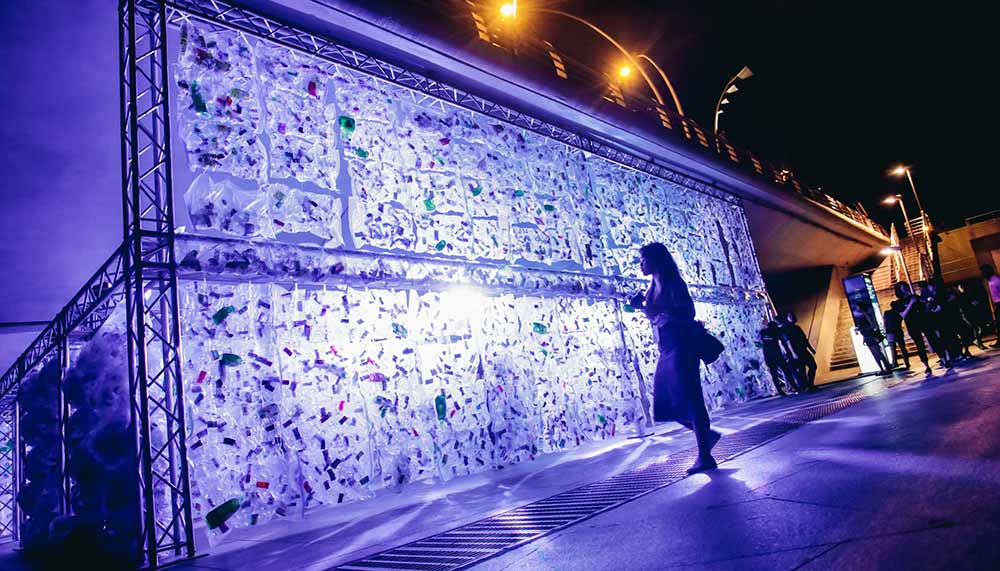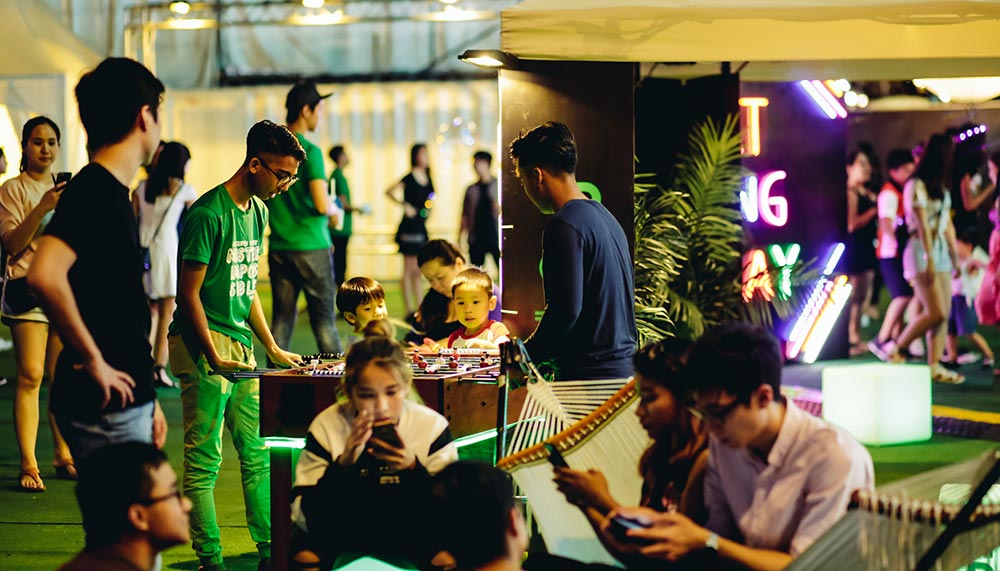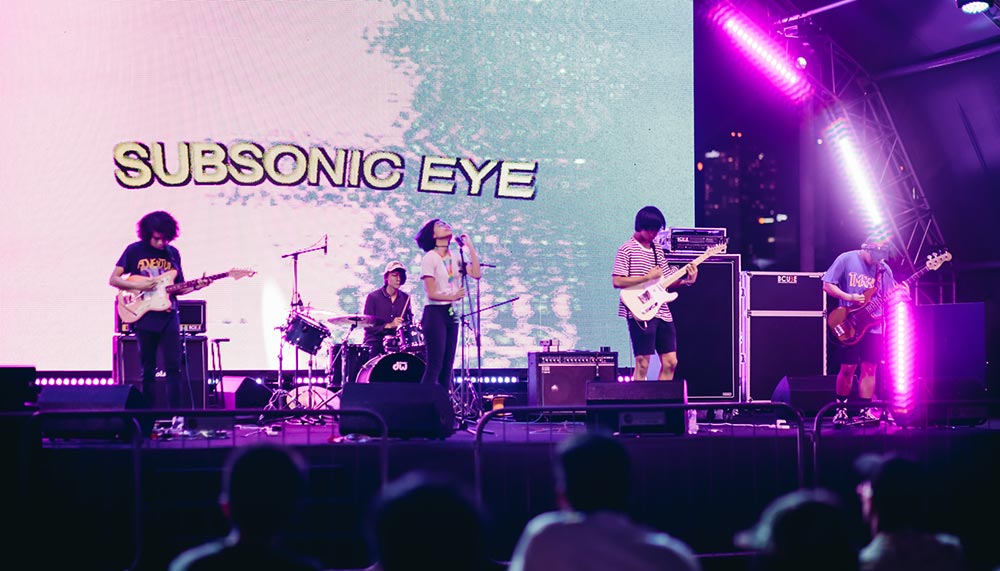 Vivifying the district are 22 light installations by local and international artists who advocate the use of energy-saving lighting and environmentally friendly materials. As if these aren't enough to pique your curiosity, you may want to participate in interactive art workshops, watch music performances or simply indulge in a selection of the city's trendiest grubs at Gastrobeats.
Of course, don't call it a day at i Light Marina Bay without taking some Insta-worthy shots. For those who can't afford the time to visit all installations, we've narrowed down the options to the best five which we think truly deserve to be part of your Instagram portfolio.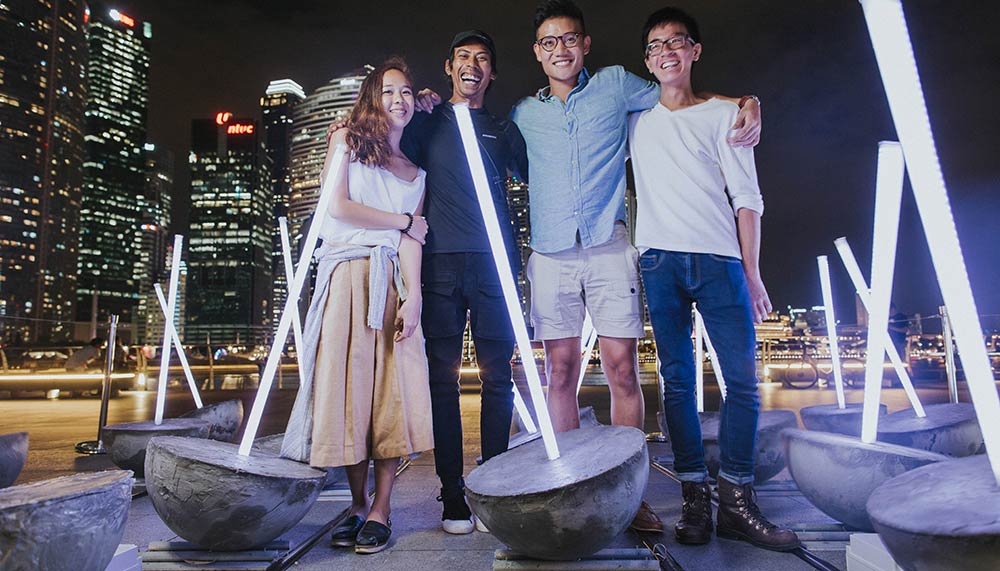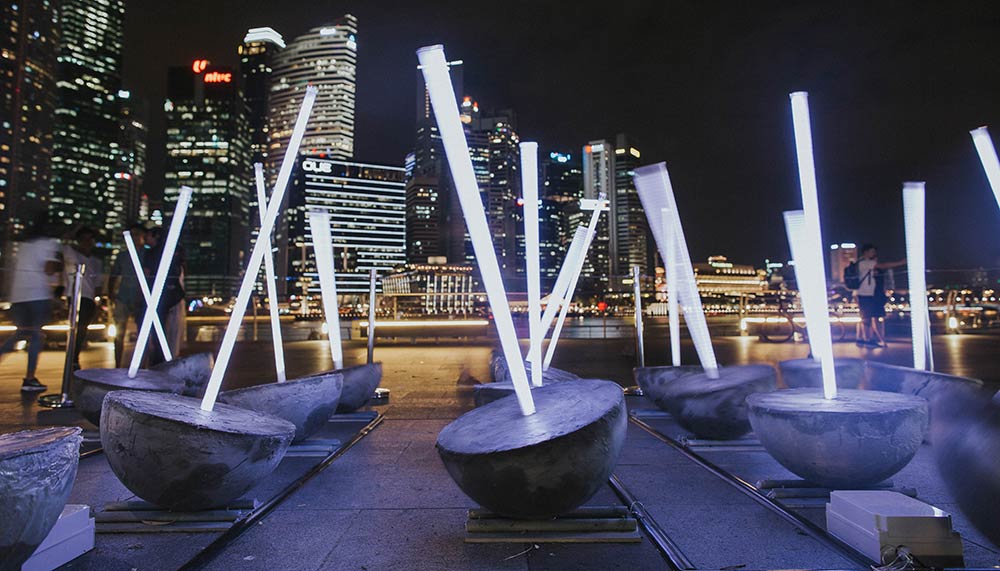 Light Breeze
Light Breeze is the brainchild of six students from Lasalle. The team pays tribute to the flora and fauna that was once abundant in Singapore. Think robotic lalang (weedy grass) swaying calmly in a disoriented manner amid city lights. Get in between the structures to completely immerse yourself in a pool of moving lights — the experience can be very therapeutic when done right.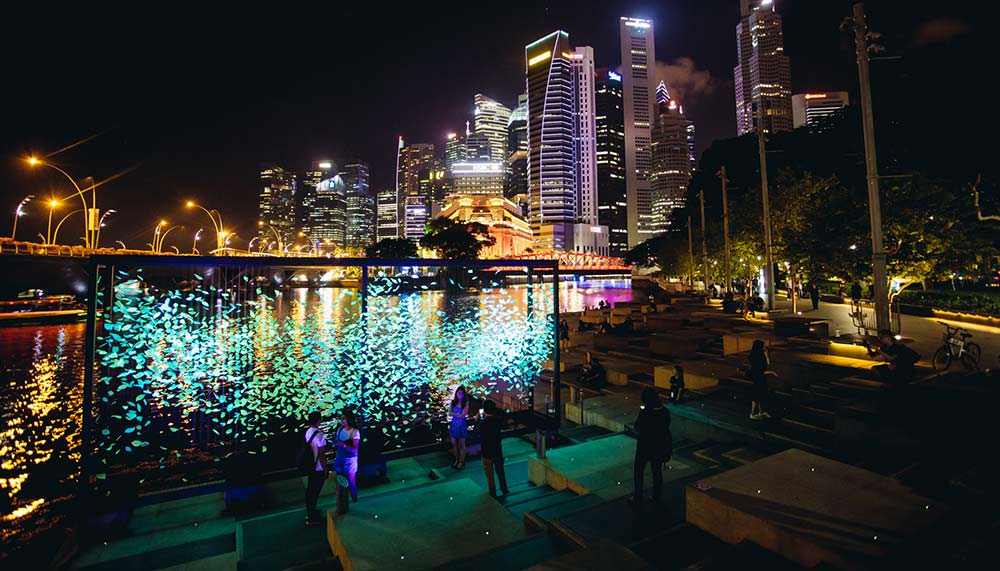 Flawless
Designed by Studio Alex from Italy and The Netherlands, Flawless emulates the process of photosynthesis through photoluminescence. The self-illuminating installation features cascading leaves that absorb energy from the sun in the day and shine a vivid green hue at night.
Dreamscape
Make your way to Anderson Bridge and you'll chance upon giant, glowing orchids that reminisce of fairy tale movies. The creative brain behind the installation, Magda Radiszewska from Poland, creates a world of fantasy for spectators by bathing flower sculptures in several shades of purple. It almost feels like a dream that you never want to snap out of.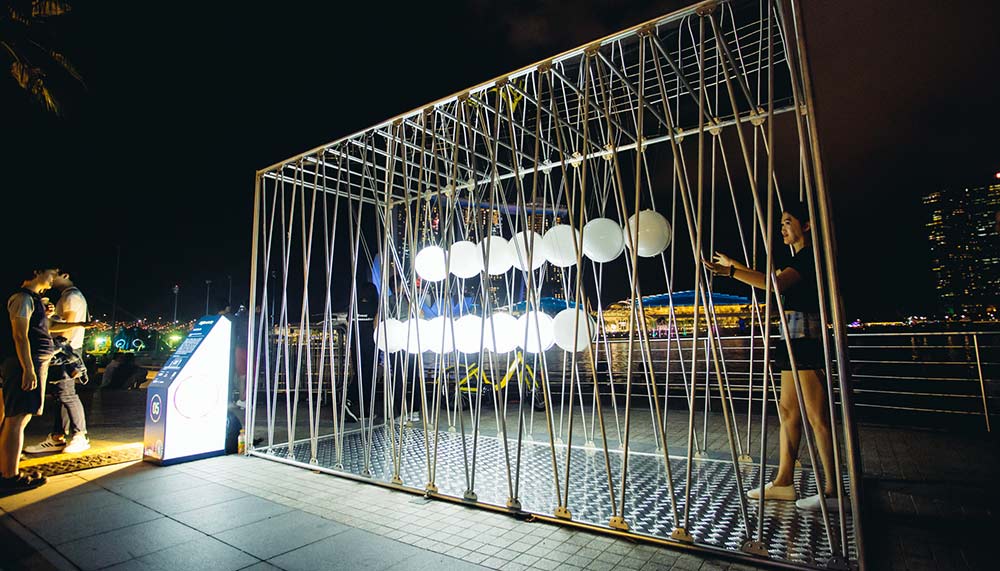 Cradle2Cradle
Interior design company DP Design marries science and art in a showcase titled Cradle2Cradle. Here, the concept of Newton's Cradle is showcased via a series of swinging spheres that illuminate upon force and energy transference — all thanks to a micro-generator technology that was recently discovered.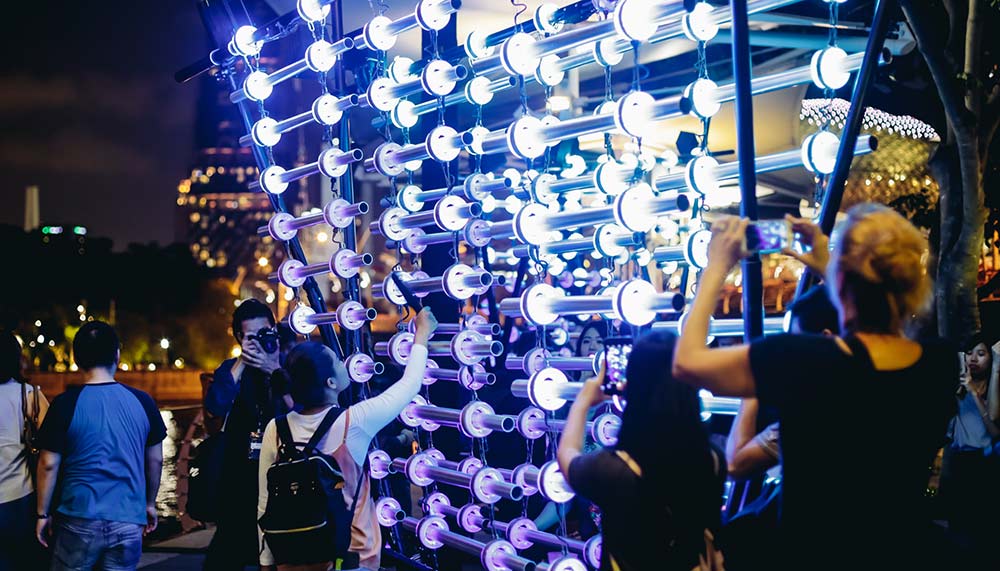 Illumaphonium
Michael Davis' Illumaphonium is a must-visit if you're one for interactive artwork. Approximately 3.5m tall, this intriguing musical sculpture allows spectators to create their own hypnotic rhythms, colours and sounds. Hundreds of chime bars are suspended from two panels and respond to touch, spontaneously producing different colours and tunes to create a meditative effect for participants.