Luxury and excess need not come at the expense of the environment, the fashion industry is quickly learning. As the mission to become more sustainable is urgently gaining traction, we highlight the brands that are looking to change the world, one small step at a time
Fashion brands are becoming increasingly concerned about their carbon footprint – as they should as it is no secret that the fashion industry, in particular luxury, is one of the most resource-intensive industries in the world. From its unsustainable manufacturing methods to its plastic wastage entering our seas, the industry has a huge environmental impact.
Our consumerist culture further exacerbates the issue, with nearly 30kg of textile and leather waste per capita in Singapore sent to landfills each year, according to the National Environment Agency. This buy-and-dispose culture poses a great issue as decomposing clothing emits methane, one of the greenhouse gases responsible for warming the planet.
In recent years, the industry's polluting impact on the environment has entered mainstream consciousness, with consumers increasingly seeking out brands that support environmentally friendly initiatives. This cycle of demand has led to an increased mindfulness in the way brands run their businesses.
Fashion's biggest players, Kering and LVMH, have pledged to reduce their carbon footprint by aggressively pushing for sustainability strategies to reduce resource consumption. Kering, for instance, has a Materials Innovation Lab where it researches and creates fabrics that have a lower environmental impact.
We examine the inroads that some of the most prominent luxury brands have made in pursuit of this mission and how they are utilising progressive production methods and innovative textile inventions. Whoever said fashion doesn't have a conscience?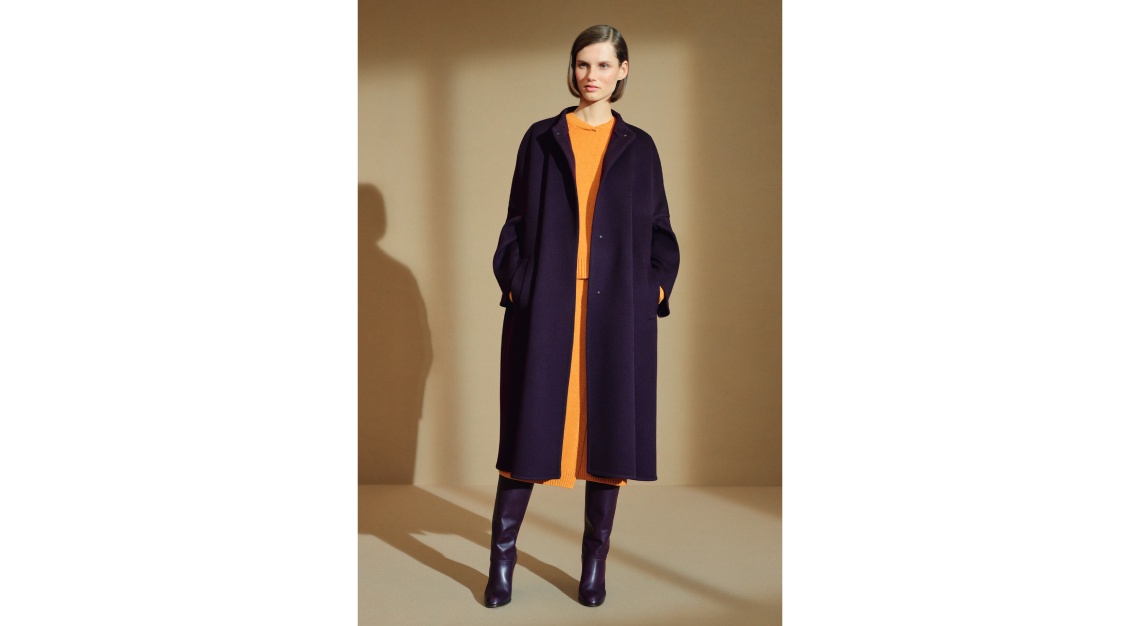 Loro Piana: The brand changing the culture of wool farming
Founded in 1812, Italian luxury yarn, material and garment manufacturer Loro Piana was the trade's best-known secret. But in recent years, it's transformed into a luxury consumer brand boasting its own identity and style, and famed for its quality cashmere.
Now owned by LVMH, its uncompromising standards are an overriding imperative. It prides itself on its quality-over-quantity ethos and has undertaken an extensive joint research into cashmere production with various environmental agencies. This has resulted in the development of Loro Piana's unique method that optimises quality while ensuring sustainable processes. The Loro Piana method is based on selective breeding of goats with the finest fibre to optimise cashmere quality. It also contributes to a balance between animals, the environment and local populations in the Alashan region, where the goats from which the fibre is obtained are bred. This enables production of cashmere of exceptional quality, which is biodegradable and can be absorbed into soil within a year.
The method emphasises smaller herds and rationalised shearing, thus ensuring shepherds of higher annual volumes of better quality fibre, leading to increased revenue. To encourage shepherds to adopt this model, the brand has created the Loro Piana Cashmere of the Year Award, which recognises the excellent results that breeders obtained by applying the method, which will gradually be brought to all neighbouring regions as well.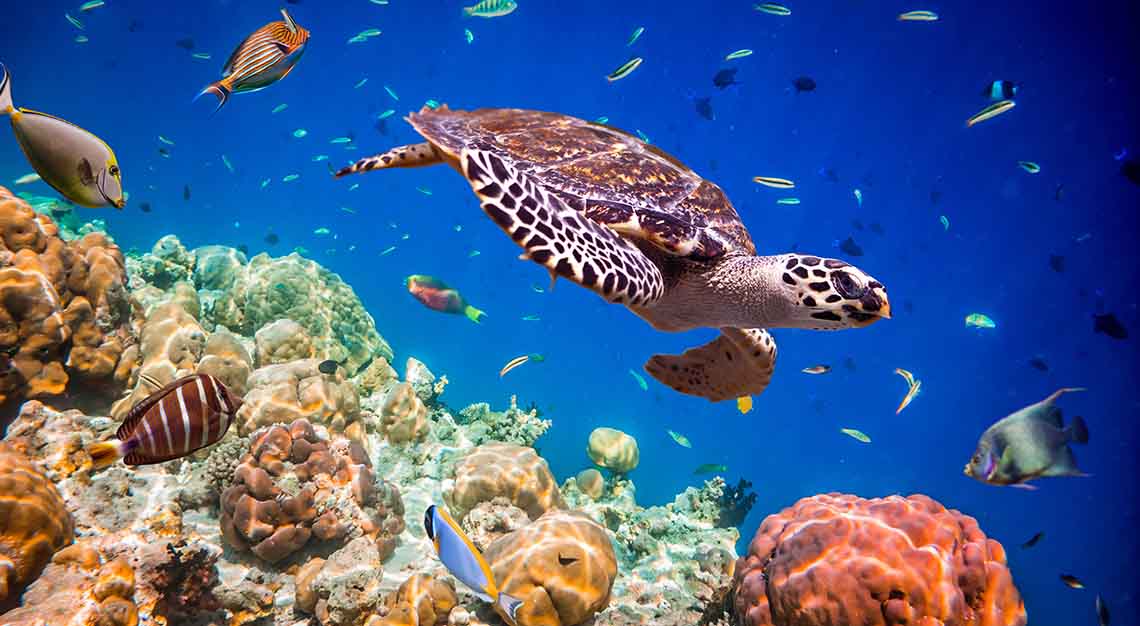 Vilebrequin: The brand committed to saving turtles
Vilebrequin was born in 1971 in Saint Tropez, when the locale was just a little harbour where artists gathered. These days, the once modest brand inspires aspiration and conjures views of sunny beaches and glamorous celebrities. What is less known is that behind the glamour, the French label has been steadily working with Te Mana O Te Moana, an organisation that is dedicated to protecting sea turtles and the marine environment of French Polynesia and raising awareness about their natural environment. Incidentally, the turtle has been the brand's symbol for over 15 years.
What began as a pair of simple swim shorts has now resulted in a programme that has educated over 7,500 locals on ecological preservation and welcomed numerous sea turtles into the world. Together with Te Mana O Te Moana, Vilebrequin goes beyond simple luxury as its take its next steps towards a more sustainable future.
Most recently, Vilebrequin joined the wave of swimwear labels fighting against plastic waste in our oceans. With a line of punchy hued shorts made of 100 per cent recycled yarn, the label is helping to tackle fashion's waste problem by reusing the plastic caught by Mediterranean fishermen and spinning it with other recycled textiles into a light and innovative fabric. Each pair gives new life to 200g of plastic waste.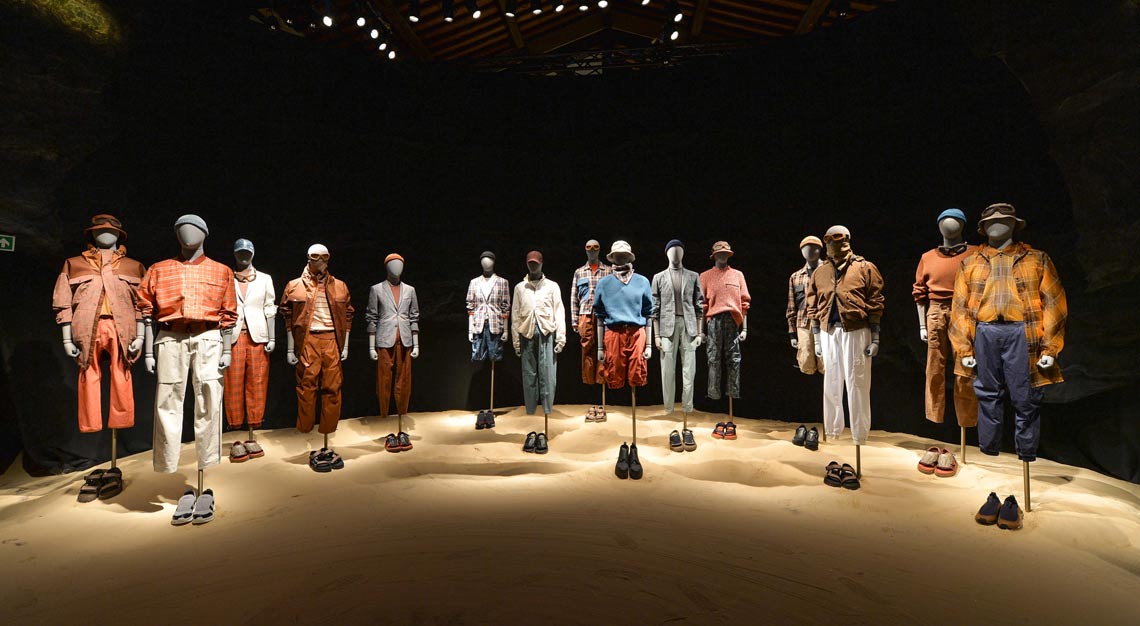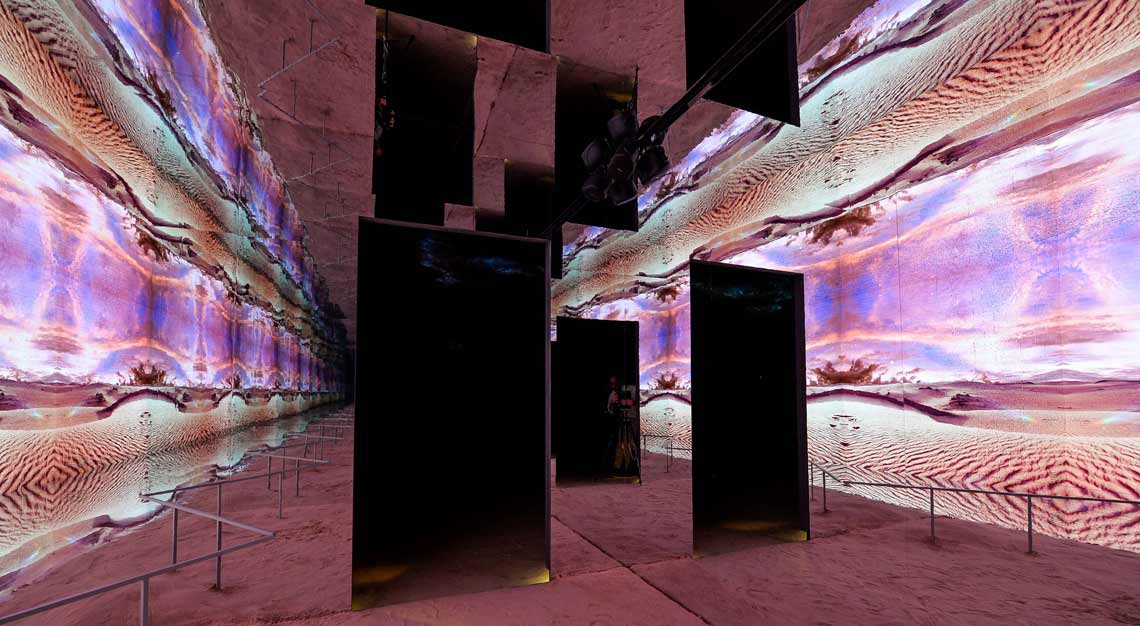 Ermenegildo Zegna: The brand pledging to upcycle existing resources
Raking in over €1 billion (S$1.51 billion) in revenue, Ermenegildo Zegna is arguably the largest menswear brand in the world, which means its eco-friendly practices are bound to make ripples in the industry. At its spring/summer 2020 Z Zegna show at Pitti Uomo, approximately 20 per cent of the collection was produced from recycled cloth and pre-existing sources as part of its new #UseTheExisting project.
Two main types of materials feature in the collection: natural, such as wool and cashmere, obtained from pre-existing pieces of fabrics reassembled; and technical, such as polyester, obtained from yarn created from plastic bottles. The result is an innovative process that produces luxuriously supple yet responsible fabrications that are recycled as well as recyclable.
Zegna is also part of The Fashion Pact, a global sustainability project promoted by François Henri Pinault, the CEO of Kering, that is striving towards a future of clean fashion. In this pact, over 30 of the world's most important fashion and textile companies commit to focus their efforts on climate, biodiversity and oceans.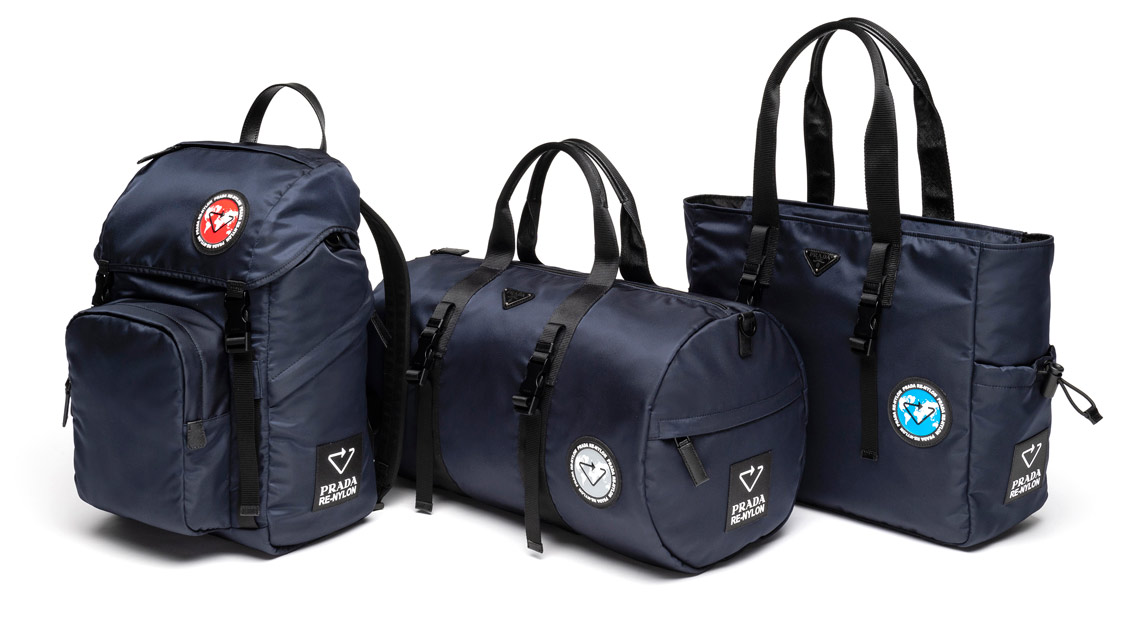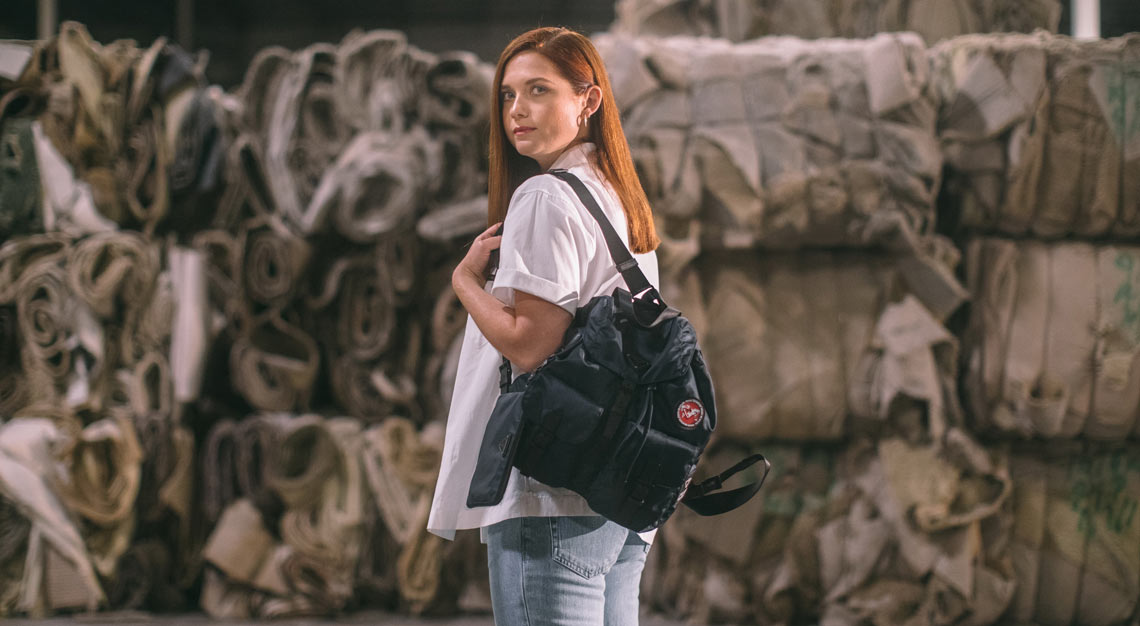 Prada: The brand championing the use of regenerated nylon
Prada's nylon bags and accessories started a trend for sleek and synthetic sportswear in 1984 and have been a ubiquitous mainstay ever since. Reflecting changing times and a shifting world, its new project, Re-Nylon, introduces a sustainable line of iconic Prada bag silhouettes executed in a unique regenerated nylon called Econyl.
A result of Prada's partnership with Italian textile yarn producer Aquafil, Econyl is made from previously used nylon and plastic and textile waste, and is a fabric that can be recycled repeatedly. According to a 2009 study from the Food and Agriculture Organization of the United Nations, nylon fibres account for 10 per cent of ocean debris, a mix of residue from clothing, carpeting, packaging and fishing nets.
Prada plans to convert all of the virgin nylon it uses – 700,000m of it annually – into Econyl by 2021. The creation of Econyl goes hand-in-hand with the recent decision from Prada and sister line Miu Miu to go fur-free, reflecting their continued efforts toward promoting responsible business.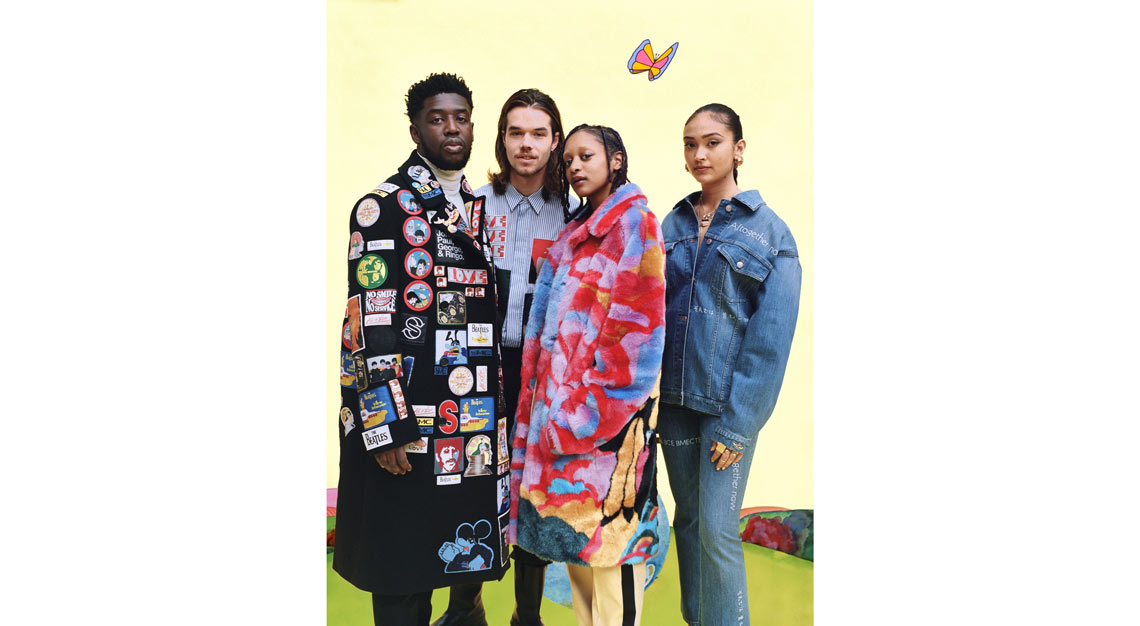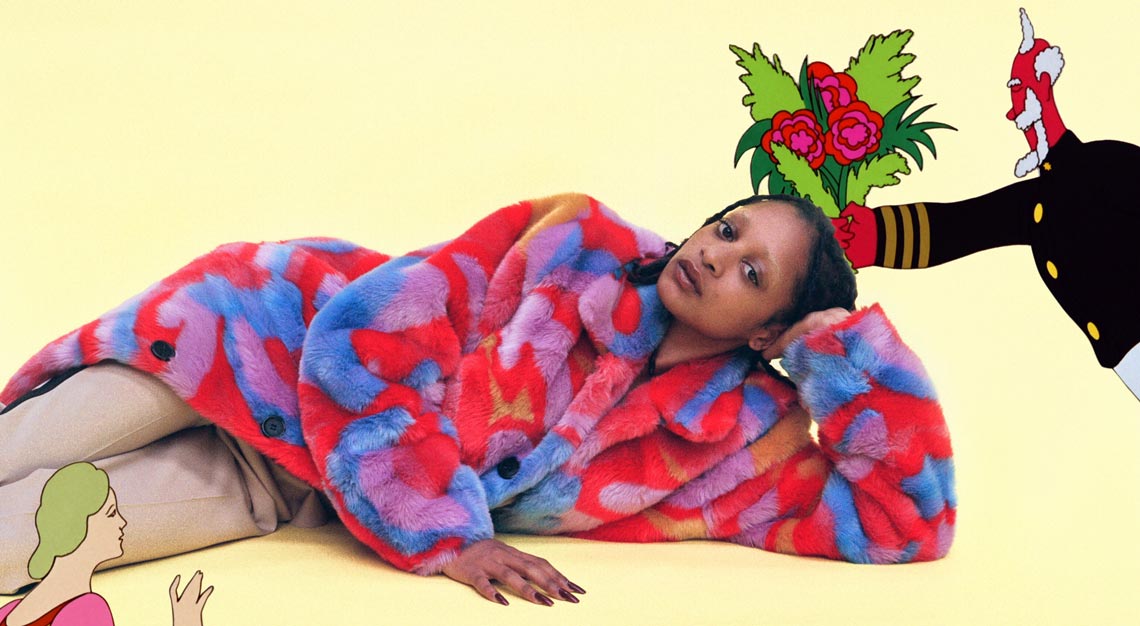 The brand that espoused ethical before ethical became fashionable
One of the industry's leading designers and a lifelong vegetarian, Stella McCartney has always staunchly eschewed leather, fur and feathers in her designs and is undoubtedly one of the industry's most vocal champions of environmental issues. Just consider the bold advertising campaign for her autumn/winter 2017 collection, which was shot at a landfill site in Scotland to highlight the issue of the disposable consumer culture.
Its newest selection of opticals and sunglasses was created using responsibly sourced materials such as bio-acetates, which are made from biodegradable wood fibres and the esters of citric acid. In the works too is a fully recyclable hoodie that is designed to be reused and remade in the future, and which will be composed of 60 per cent NuCyclv fibre, a material made using the threads from old garments, and 40 per cent organic cotton that has been diverted from landfills.