nightlife in the city is every bit fancier when you're standing 70 storeys above 
Clubbing in Bar Rouge is an experience that isn't quite like any other. Floor-to-ceiling windows, sleek black interiors bathed in rouge lighting and flirtatious portraits and neon-lit quotes make up the 400sqm rooftop nightclub that sits on the 71st and 72nd floors of Swissotel The Stamford in Singapore.
The major draw, however, is the stunning vista of the Marina Bay skyline that sets the perfect backdrop for an evening of fun and revelry.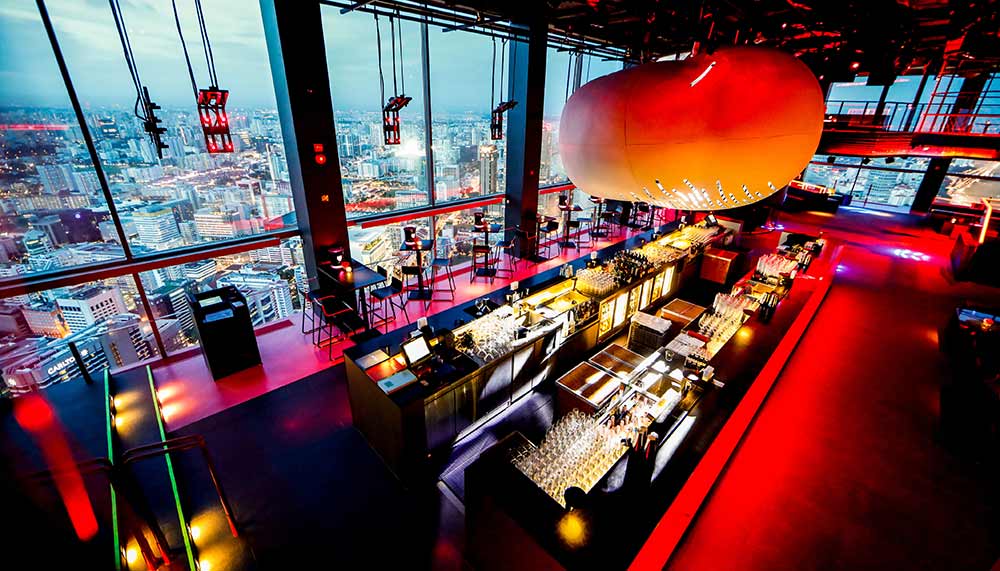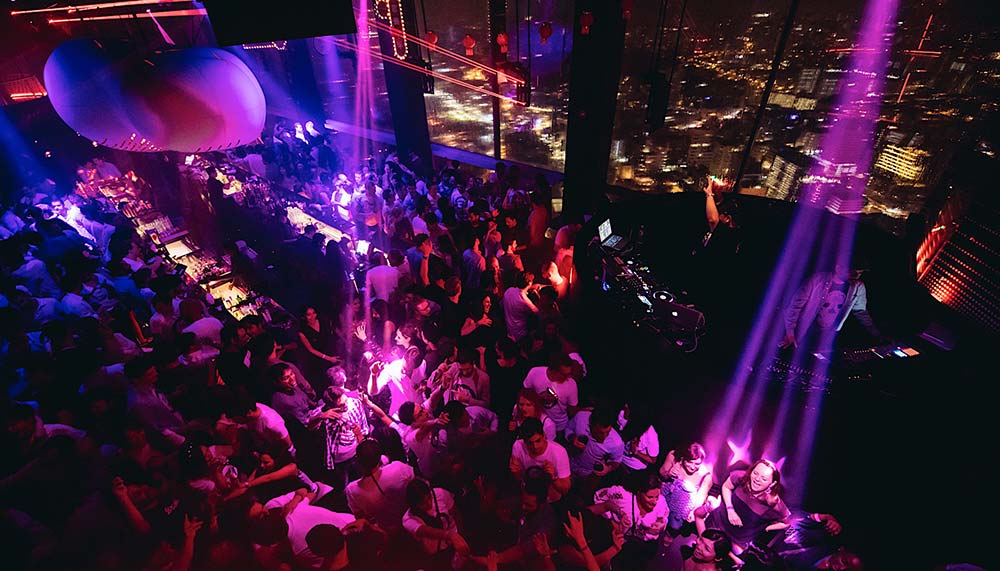 A themed party awaits city-dwellers each night from Tuesdays to Saturdays, and at the right place and time, one may chance upon acrobatic and pole dancers performing around elevated performance cages.
While resident DJs take command on Tuesdays, former Zouk resident DJ Tony Tay will help you relive the 1980s and 1990s with his quirky mix of classics and personal re-edits on Wednesdays.
DJ Styluxtakut will have hip-hop and R&B devotees come together as one on Thursdays, and the weekends are dedicated to open-format dance music helmed by DJ Rattle and Nadtrix.
The nightclub can host up to 300 patrons, but for more intimate gatherings or birthday bashes, the exclusive VIP mezzanine on the 72nd floor will comfortably accommodate 50 guests, complete with hotel-standard hospitality throughout the evening.
Bar Rouge Singapore
Level 71 & 72 Equinox Complex,
Swissotel The Stamford
2 Stamford Road,
Singapore 178882
Tel: +65 9177 7307