from movie props and posters to scanning a Jaguar car and interacting with an explosive watch, 007 Elements showcases all the best moments of the British agent's thrillingly dangerous career
A tourist site that's at the top of a snow-capped Austrian mountain, accessible only by cable car, might not sound like a recipe for profitability. But then, when it comes with the name Bond, James Bond, attached, perhaps it's a different story. At least, that's Jakob Falkner's belief.
He's the CEO of Bergbahnen Solden, one of Europe's biggest cable car manufacturers/operators, who was approached by Eon Productions, maker of the Bond movies, when it wanted to shoot some scenes for 2015's Spectre (specifically those in and around the 'klinik'). It went so well, it got Falkner thinking – what if the mountain-top structure could be extended and converted into what would be the most exotic of permanent Bond exhibitions?
"The filming was a big thing for us here in Solden," says Falkner. "But I wondered what would happen after the film? The idea of doing an installation seemed a way of bringing together a great movie brand and a spectacular location. I'm a big Bond fan. I could see the potential."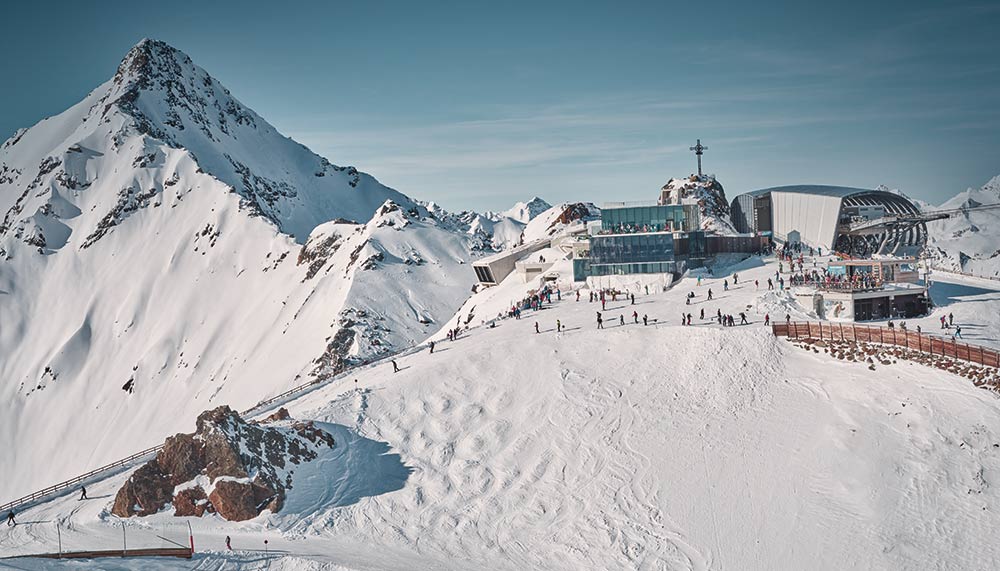 But could Eon? Falkner persuaded the producers to get on board, even getting Bond art director Neal Callow to develop the concept for the interior of a new, striking building designed by Johann Obermoser. And, as Falkner promises, 007 Elements, as the multimedia experience is called, is special. Yes, there are Spectre props, but there's also a chance for visitors to – among other things inspired by the film in this 1,300sqm extravaganza – 'x-ray' their arm, interact with an explosive watch and use robots to scan a Jaguar C-X75. Then there are plenty of posters, music and clips from the other 23 Bond movies.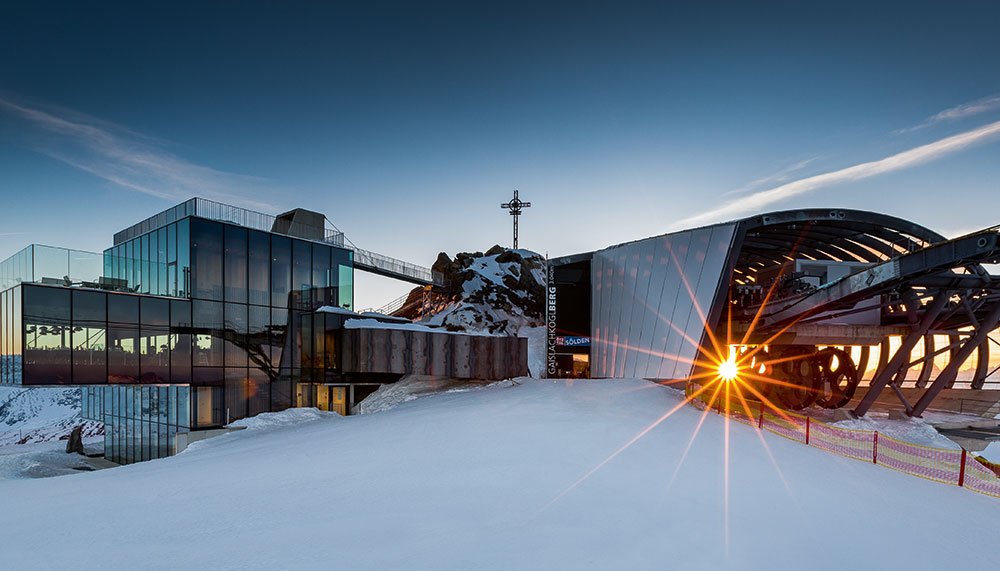 Of course, the most Bondian thing about 007 Elements is the location itself: the dramatic architecture, the cable car, the snow – "which always works in Bond films as a counter to all those tropical settings," Falkner suggests. "You have to assume Eon get approached to do exhibitions and the like all the time, but it was clear they'd only do something if it was really different." As for whether it will get enough visitors, Falkner is convinced. "Millions of people come to the Tyrol every year – it's a very touristic part of the Alps. Plenty of those will make a day trip of it, and, of course, true Bond fans will just come especially."
Let's just hope that, when they do, they don't try to travel on top of the cable car while fighting a man with metal teeth.