Three luxury Boutique Hotels in Three Chic Neighbourhoods
Ah, London. What's not to love? Although the city has lost its cachet of cool to places like Los Angeles and Seoul in recent years – partly because of Brexit fears – it still has plenty to offer.
We flew to the British capital over the Easter period. We took Qantas's QF1, which stops over in Singapore en route from Sydney to London.
While there, we stayed at three boutique properties recommended by Small Luxury Hotels of the World (SLH). The mood in the city seemed buoyant, likely because of the upcoming Royal Wedding of Prince Harry and Meghan Markle.
And although the nuptials will be decidedly more low-key than that of Prince William and Kate Middleton's – it will be held at Windsor Castle instead of Westminster Abbey, so as not to eclipse theirs – London is currently all abuzz with royal fever.
You can expect the fever to reach, well, fever pitch come May. This is when royal-themed afternoon teas, tours and street parties will be in full swing.
If you're thinking about where to stay in London then, here's our take on the three hotels. We bedded down in them for two nights each.
The Laslett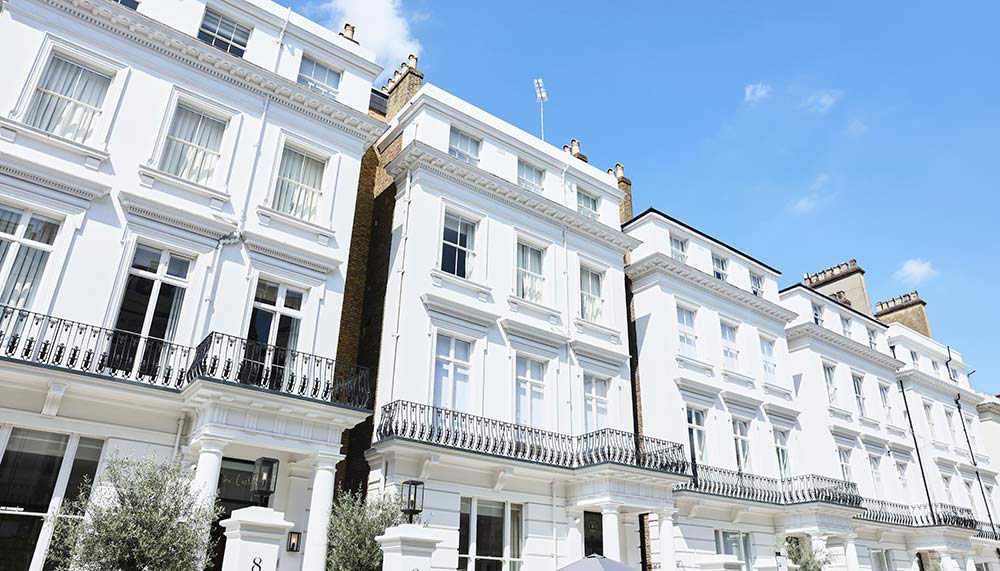 Our first stop was The Laslett, a 51-key property set in five interconnected townhouses in Notting Hill. There was no obvious signage, giving the impression of a residential property.
Indeed, we felt right at home. And apparently, so do local residents. They treat the hotel's onsite eatery, The Henderson Bar and Coffee Shop, which is open to the public, as their neighbourhood cafe.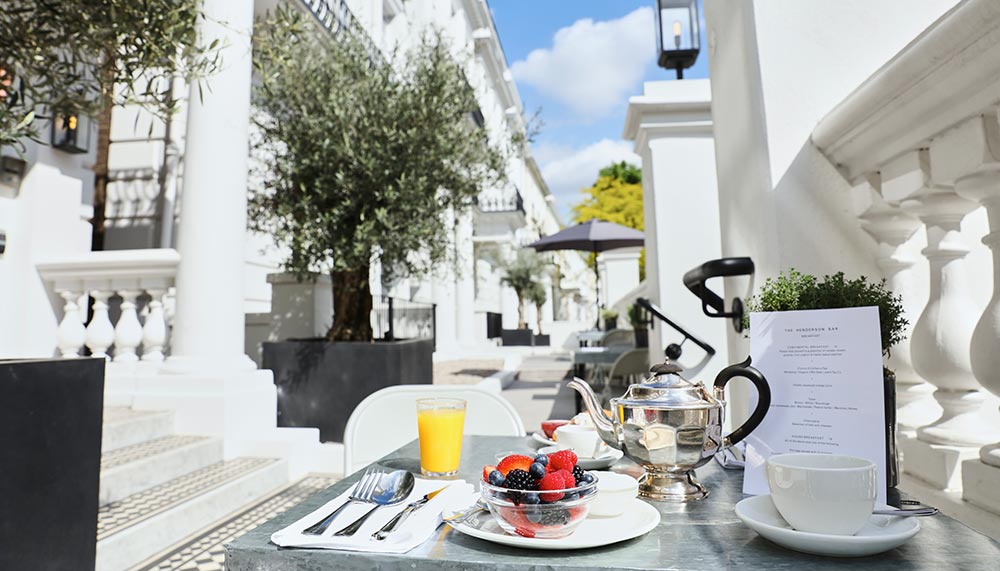 Celebrities who live in the area also use the premises as an extension of their homes. We spotted singer Ellie Goulding fielding an interview in The Library.
Open since October 2015, The Laslett has a stylish, contemporary vibe with an art- and fashion edge. To give a sense of place, all rooms feature artworks created by artists with strong ties to Notting Hill. The bar is also named after one of the founders of the Notting Hill Carnival, Russ Henderson.
Typical of London townhouses, all rooms on the first floor have high ceilings. We stayed in one such room.
We loved the spaciousness and ample natural light that flooded in thanks to the large windows. The comfortable bed and well-stocked minibar were also very much appreciated. Each room, however, has its own special features, such as alcoves (where you can order breakfast in or curl up with a book) or bathrooms with generous views.
Connectivity was another plus. From the hotel, it's a one-minute walk to Notting Hill Gate station on the Central Line. A 10-minute stroll takes you to Portobello Road Market or Westbourne Grove, the neighbourhood's main commercial thoroughfare.
The Laslett
8 Pembridge Gardens
London, W2 4DU
Tel:+44 20 7792 6688
11 Cadogan Gardens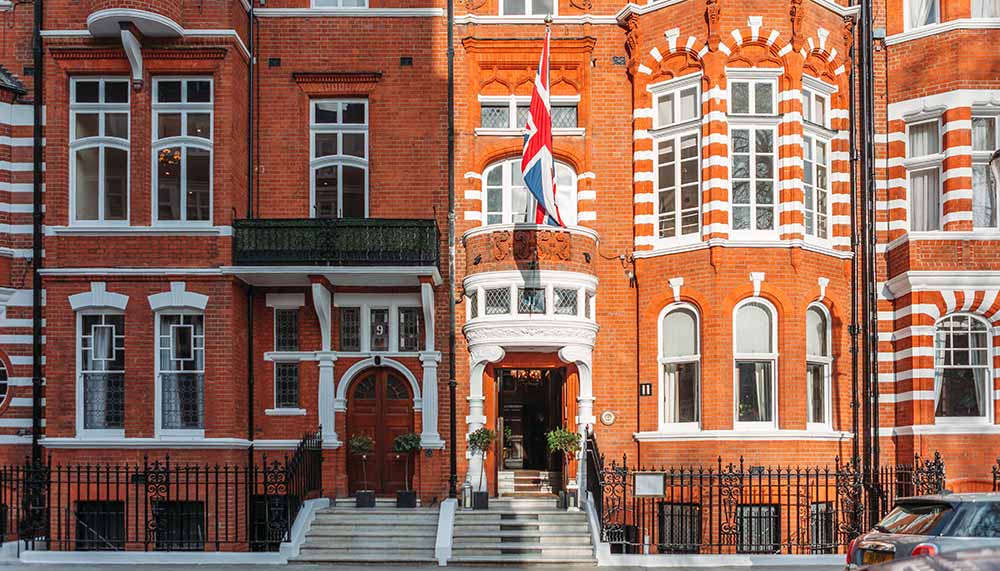 11 Cadogan Gardens is housed in a series of four striking Victorian townhouses with redbrick facades in swish Chelsea.
The 19th century buildings once formed part of the prestigious Cadogan Estate. They were converted into a hotel to accommodate travelling aristocrats and politicians.
The property is currently owned by Charles Cadogan, 8th Earl Cadogan. He's one of the UK's wealthiest men with a net worth of US$7.7 billion (S$10 billion), and the second largest landowner in London after Hugh Grosvenor, 7th Duke of Westminster (net worth: US$13 billion, S$17 billion).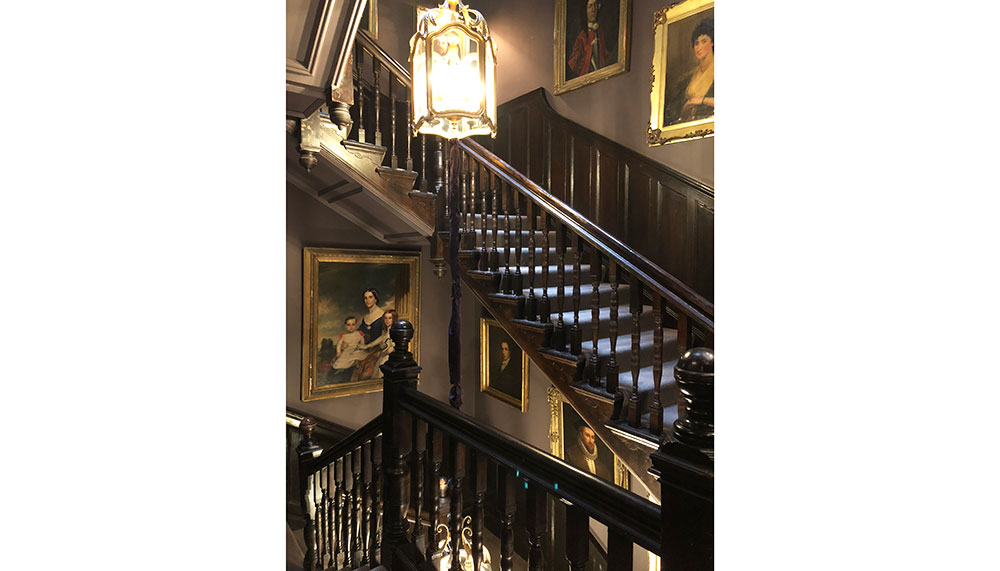 Throughout the hotel – which has 56 rooms and suites – portraits of the illustrious Cadogan family decorate the walls and stairwells. Some might find this aspect a tad unnerving, likening the artworks to ancestor portraits.
But we had a grand old time. Our room, which had a sitting area, was very comfortable and homely.
The rooms were recently refurbished. We could tell that a lot of thought and care had gone into the renovation. The walls were panelled in silk – a luxurious touch – and the bedside was equipped with a USB integrated socket outlet. Extremely handy for charging our plethora of devices.
One tiny gripe was that the hotel's only passenger lift was being upgraded, so there was some construction noise. The onsite restaurant, too, was under construction. Both renovation works are scheduled to be completed by the end of April. The restaurant will open out onto the street, and aims to become a local dining hotspot serving Modern European fare.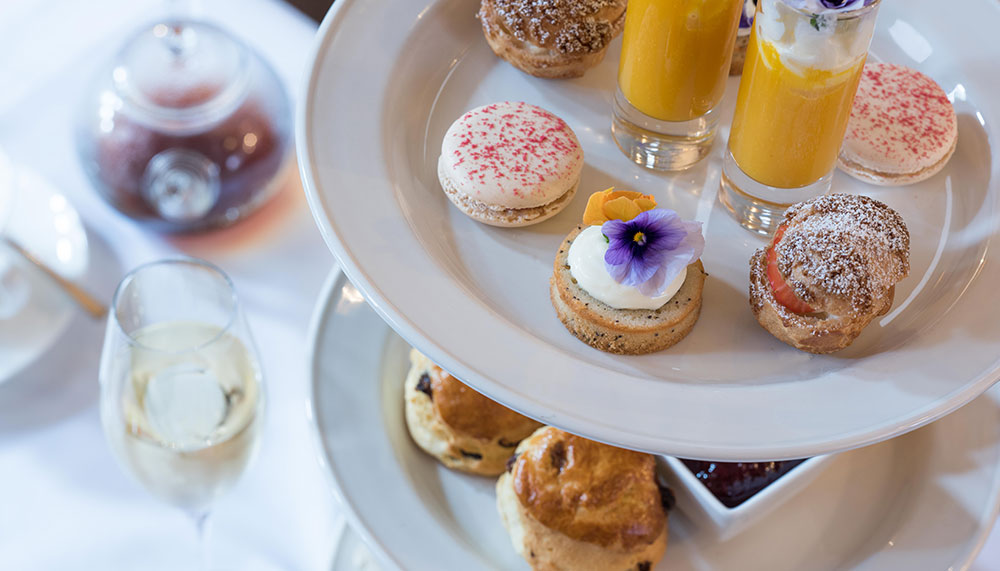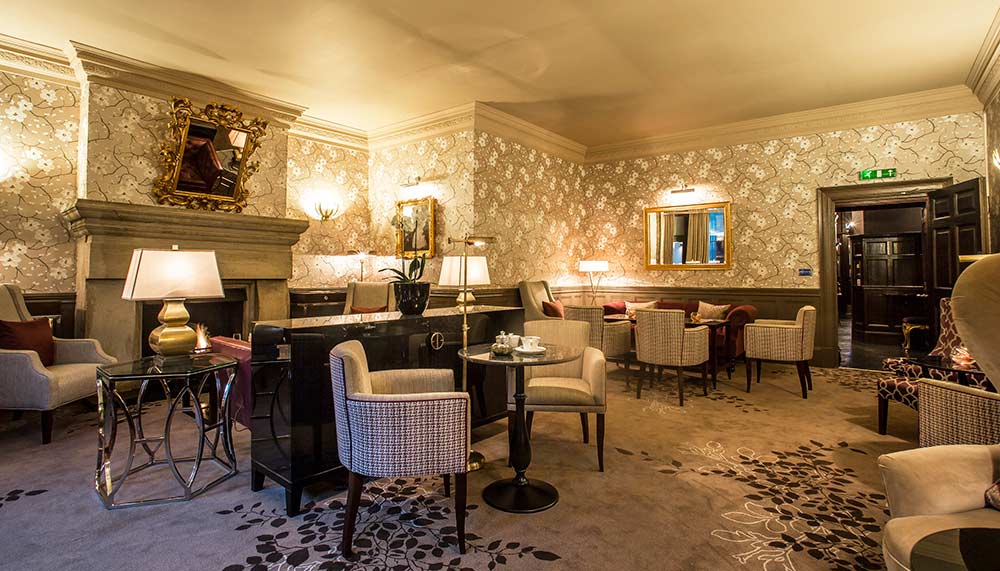 We quickly forgot about construction noises once afternoon tea was served. At 11 Cadogan Gardens, this quintessentially British institution comes with a glass of champagne. Partaking of this luxury while ensconced in the hotel's Drawing Room, warmed by the fireplace (London had yet to shake off winter's icy grip), put us in a hygge state of mind.
11 Cadogan Gardens
London, SW3 2RJ
Tel: +44 20 7730 7000
Dukes London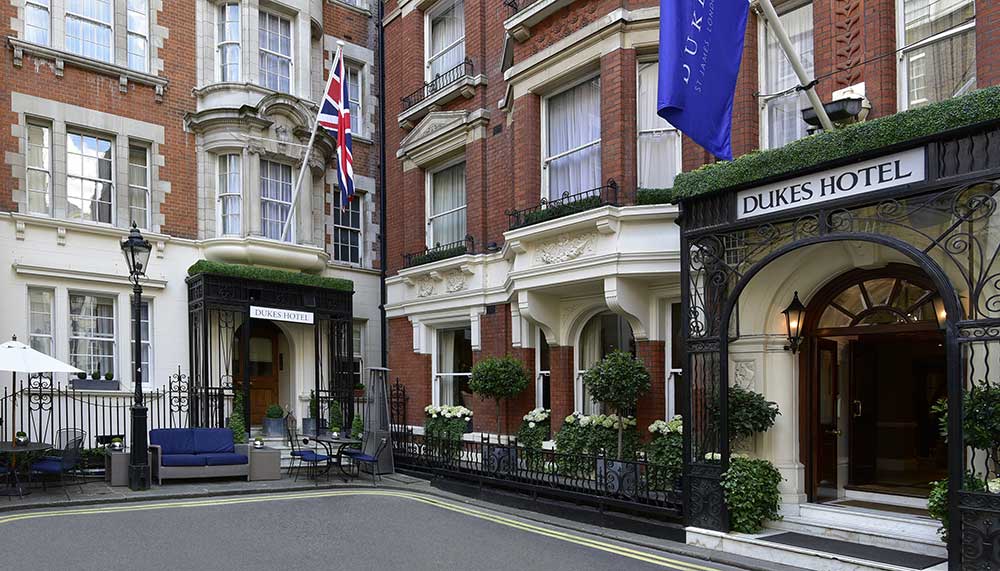 Dukes London is just around the corner from the plethora of gentlemen's- and members' clubs on Pall Mall in uber-posh, ultra-conservative St. James's.
No surprise, then, that that clubby vibe carries across to the 90-room hotel as well. This is as old-school as it gets: rooms are still accessed by actual keys; there's a vanity mirror in the cupboard that comes in a standing picture frame; and the decor is what we'd call 'wartime luxury': free of ornamentation, slightly worn, just the barest of necessities.
It wasn't quite our taste – in fact, we felt that our room needed a refresh. But that's exactly how Dukes's clients, many of whom are repeat customers, like it.
And so will you, if history's your thing. Next door is Carlton Club, whose famous members include Winston Churchill and Margaret Thatcher. Around the corner is the house from which Frederic Chopin went to have his last public performance. And down the road is the 18th century Spencer House that belongs to the Spencer family – Lady Diana's clan.
If you're a rakish sort of fellow, the sartorial Mecca of Savile Row is but a seven-minute saunter away.
Drop in to your favourite tailors, and then head back to the hotel for a tipple at Dukes Bar. This was James Bond creator Sir Ian Fleming's favourite watering hole. Legend has it that Fleming was inspired to coin the eternal catchphrase "Shaken, not stirred" here.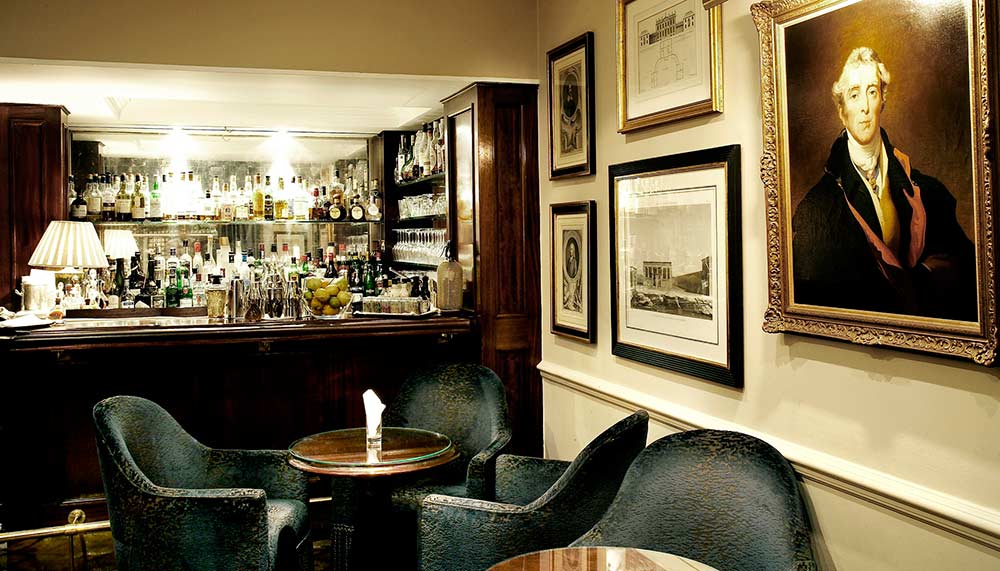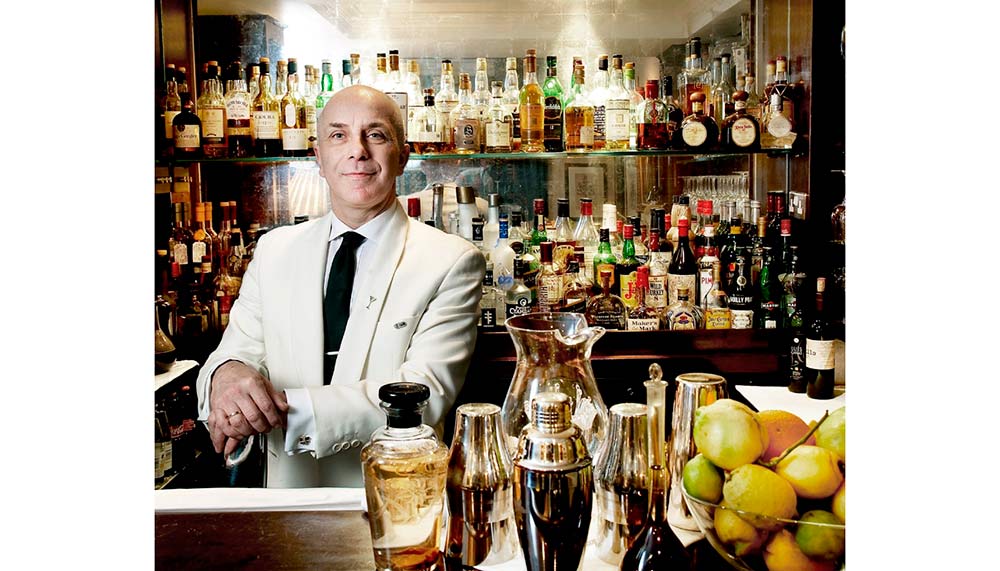 Order a – what else? Martini. And, if you're so inclined, sign up for a Martini Masterclass with Head Bartender Alessandro Palazzi.
Dukes London
35 St James's Place
London SW1A 1NY
Tel: +44 20 7491 4840
If you would rather own your own piece of luxury real estate in London, read our primer first.