The new luxury hospitality group opens its first property, promising garden-side living and plenty of flora in its beach and overwater villas
Just when you wonder if the Maldives is actually able to accommodate yet another luxury resort, why, like how Barack Obama would say with frevour and conviction, "Yes, [it] can". In this case, the country is welcoming Joali Maldives, with open arms. TLDR; it's the latest five-star luxury resort to set up shop in the northern Raa Atoll on Muravandhoo island.
Now, it's one thing for an established brand to plant more flags in other countries, and another to create a brand from scratch. And that latter is what Joali has decided on. While it, like other counterparts, is pushing for eco-sustainable luxury, Joali is also focusing on providing an entirely new experience for its well-heeled guests who've already made multiple trips to the Maldives.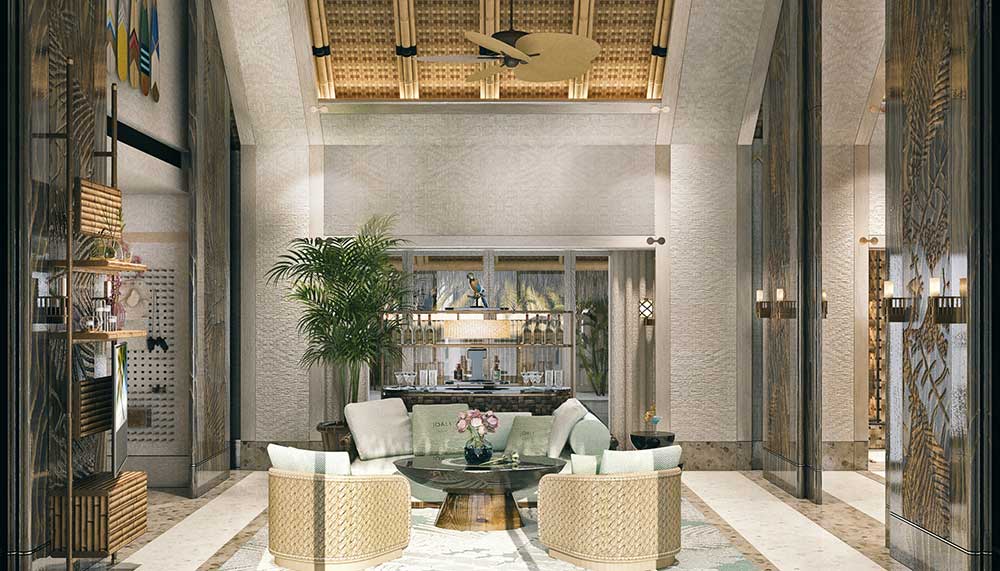 Skepticism aside, I thumb through the images (most of which are renderings). I expect typical overwater villas with parquet flooring indoors and light wooden flooring outdoors, an open-air bathroom with outdoor shower, white swinging daybeds, plain furniture with contrasting throw pillows (usually in a variation of blue) and a master bedroom filled with little pieces of artwork. In a nutshell, nothing out of the ordinary.
But wisdom will have you know that expectations always differ from reality. I couldn't stop swiping right (on the mobile site, not Tinder), viewing Joali's offerings one after another. Here are three things we're looking forward to.
Staying In A Water Villa
While we'll never get bored of waking up to views of the ocean, trust us when we say Joali Maldives has nailed it with its design. Each oozes vibes of a beachside holiday home, instead of a rented villa. There are bamboo and rattan weavings in the ceiling and furniture along with sofas, cushions and duvets in mint green and dusty pink for that soothing pop of colour. Then, where are the imposing wooden panels (sourced from Austria and hand carved by Turkish craftsmen) that separate bedrooms and bathrooms from social areas. Pillow menus? Been there, done that. Go for the bed menu instead, which includes the brand's own Joali matterss too. All in all, it's quite an atypical style for a Maldivian resort. Now, we just have to wait until it's open before we had there and have a look for ourselves. There's also plenty of flora all around, which brings us to our next point….
An Adult's Playground
We know of the native birds and fish in the Maldives, but here's a resort that shines the spotlight on local plants and flowers. Forget walking around a manicured garden, the in-house florist conducts workshops for its guests, and you'll learn how to make your own bouquet with blooms of the season. Should you like to immortalise your bouquet, simply head over to the Art Studio & Gallery. The resident artist will teach you a trick or two about waterclour painting, and how to shape your own clay pottery to store the flowers in. In between classes, we'll be making visits to the whisky and cigar lounge, and the chocolate and ice cream store.
Turkish Hamam
Joali doesn't have its own spa brand, but that's no issue. It has enlisted the help of Espa, world-renowned spa and skincare brand. Treatments aside, there's also going to be a Turkish Hamam. A full-body exfoliation, coupled with a hair and body wash thereafter? And that's before you've even begun the massage and facial treatments.  As Steven Phillips, general manager of Joali Maldives puts it, "Turkish hamams have changed the way I've viewed spas." Say no more, where do we book our appointment?