Cyril Kongo's life is anything but boring, and you'll see this through his works at Les Ephémères
It was baffling the way Cyril Kongo entered the room and instantly filled the entire space with his presence. Perhaps it was the striking red jacket he had on, the equally vivid scarf that was coiled around his neck or his pair of white jeans speckled with paint – a striking ensemble that easily complemented the man's aura.
Rather stylish, I thought. But fashion was the last thing I planned to talk about with the prolific French-Vietnamese graffiti artist. Kongo's in town to showcase his live studio exhibition at The Mill called Les Ephémères, where he's displaying a mix of iconic works and canvases that are a work in progress.
Meaning ephemeral or fleeting, Les Ephémères explores Kongo's interpretation of the temporary through expressive graffiti paintings, some of which are accentuated with flecks of spray paint, graphics and numerical symbols. A prime example is an artwork he designed for the house of Chanel and the late Karl Lagerfeld, where he intertwined graffiti with ancient Egyptian symbols and hieroglyphics. Other fashion powerhouses that the artist had collaborated with include the likes of Hermès, Daum and Richard Mille.
In this interview, Kongo shares the inspiration behind this pop-up exhibition in Singapore, his stance on contemporary graffiti and what a beautiful mess means to him.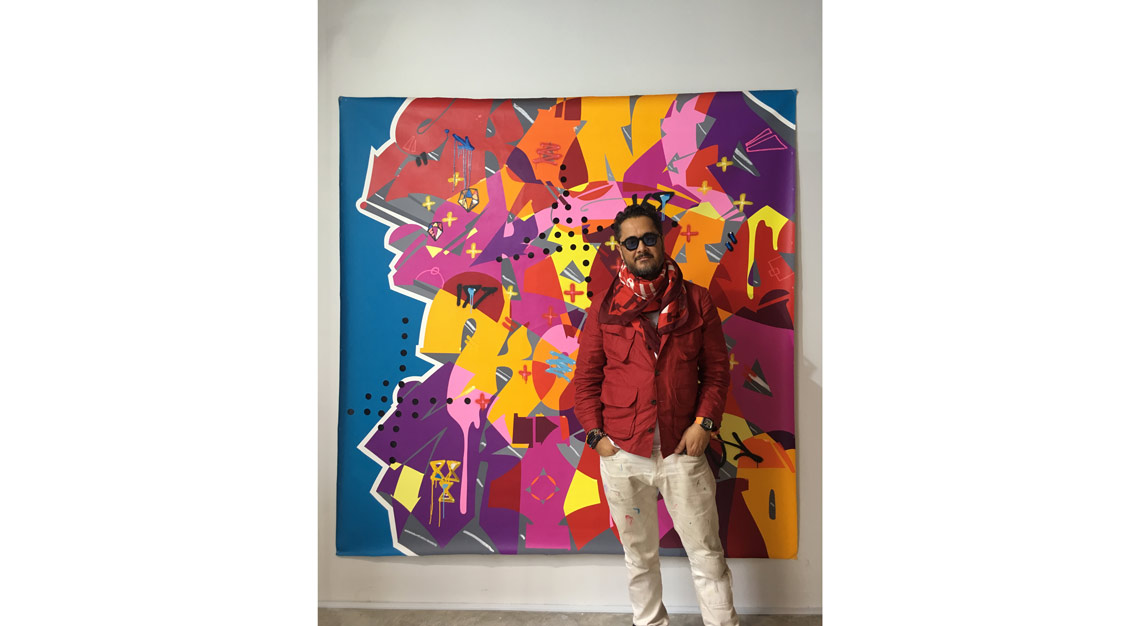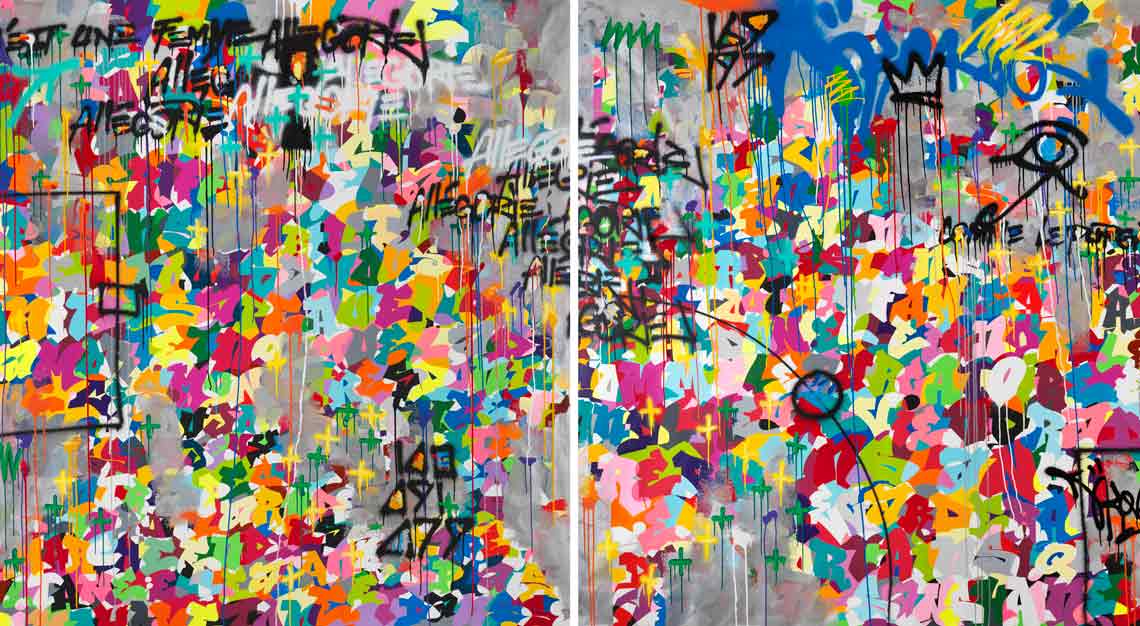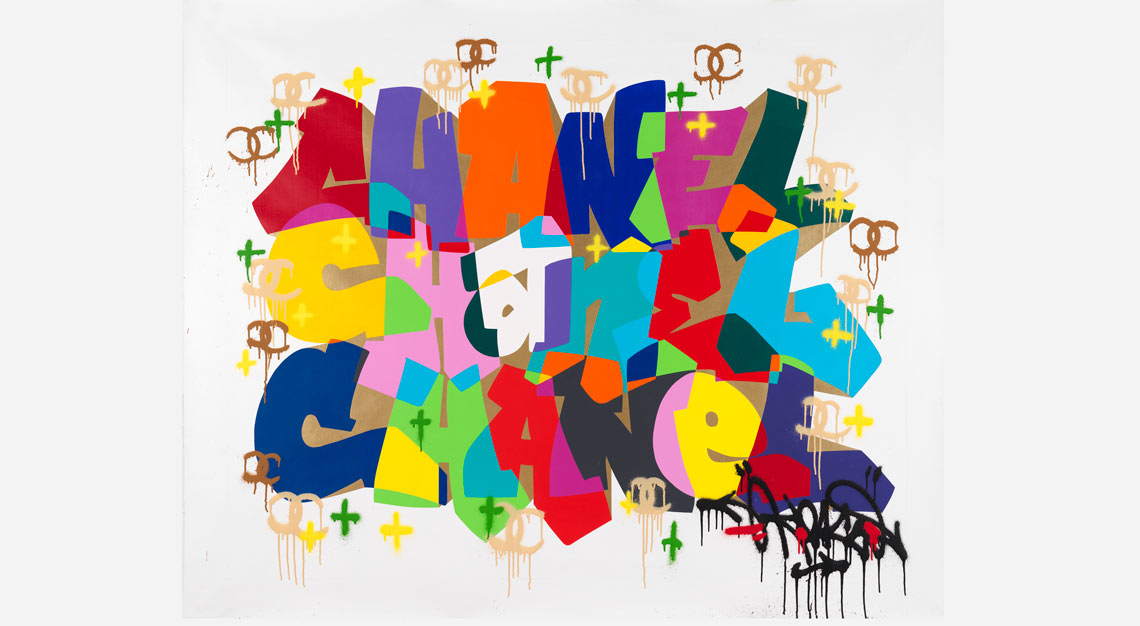 Share with us the concept behind Les Ephémères and what you hope to achieve during your stint here.
A long time ago, I took to the streets to paint, and it was where I met so many people who eventually contributed to my works in one way or another. But when I started working on canvases in the studio, I started to feel more alone. It's great because I'm more focused on exploring deeper levels for my work, but I've also always enjoyed having conversations with people while working. Hence the reason for this installation – it's actually a studio where I work, but I'm also opening my craft to the public.
How do you know if a painting is finished?
It's never finished. To me, what I see today and what I see tomorrow is different. And even for any of my paintings that I have at home, if I feel that it needs change, I will change it.
What does 'contemporary graffiti' mean in this day and age?
Graffiti is graffiti. It's the oldest form of art mankind has seen – the very first versions of it were executed by cavemen centuries ago. It was a survival skill that allowed them to cook and make fire for warmth. And even today for my work, I draw inspiration from the origins of graffiti by using mediums such as crystal, glass, enamel and ceramic. So to me, the term 'contemporary graffiti' isn't entirely right. What you see now is simply the crystallisation of time of the graffiti world.
So really, what inspires you?
I travel, read, watch movies and meditate every morning. And I also love the naivety of children. So when I travel, I prefer to do it alone, and I try to view everything through the lens of a child although it can sometimes be difficult. That said, I don't believe in the value of possessions. Sometimes, having possessions is similar to having your wrists chained. It undermines freedom.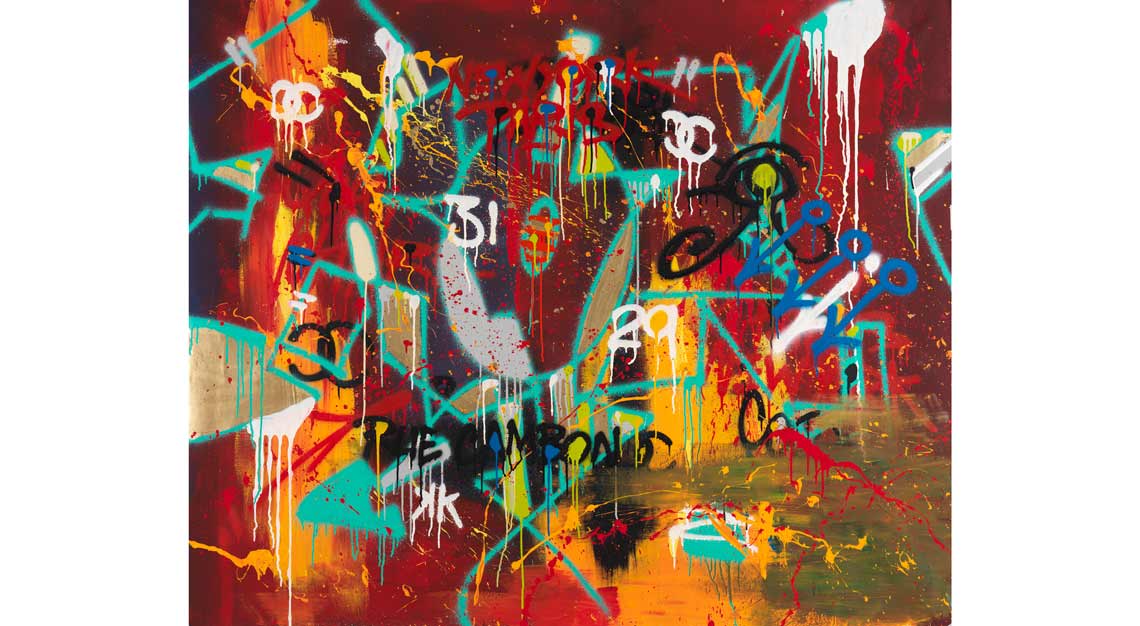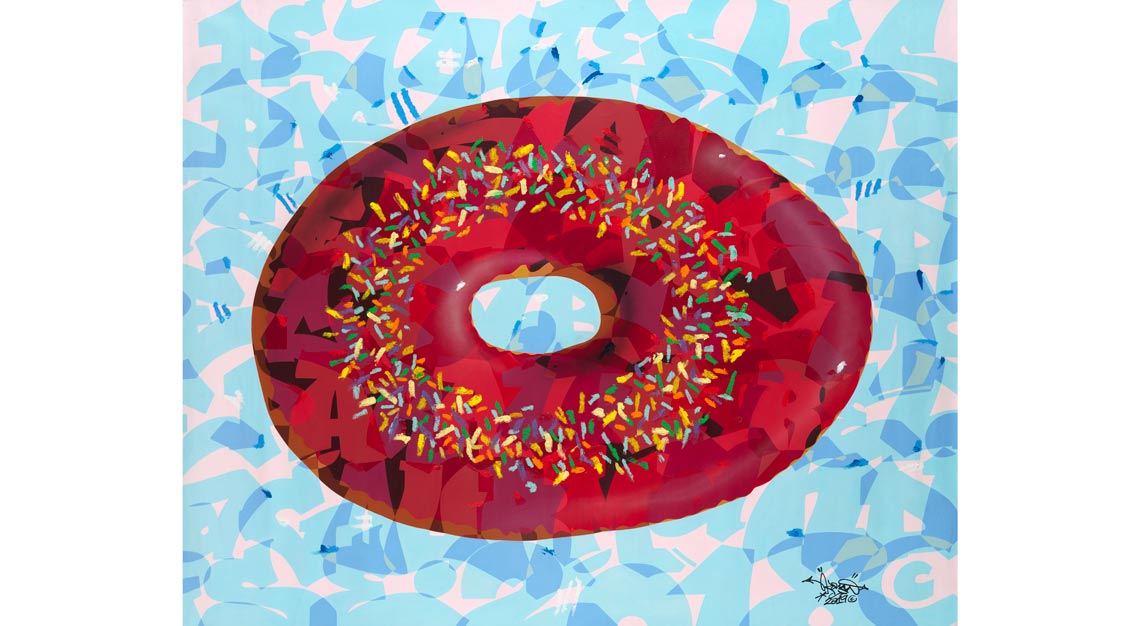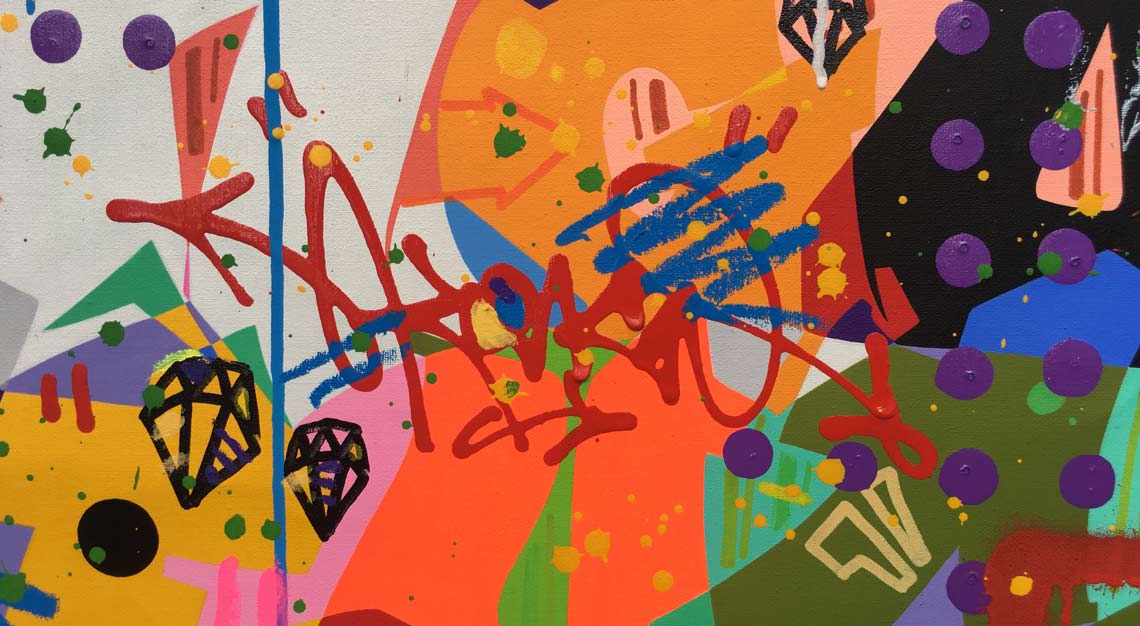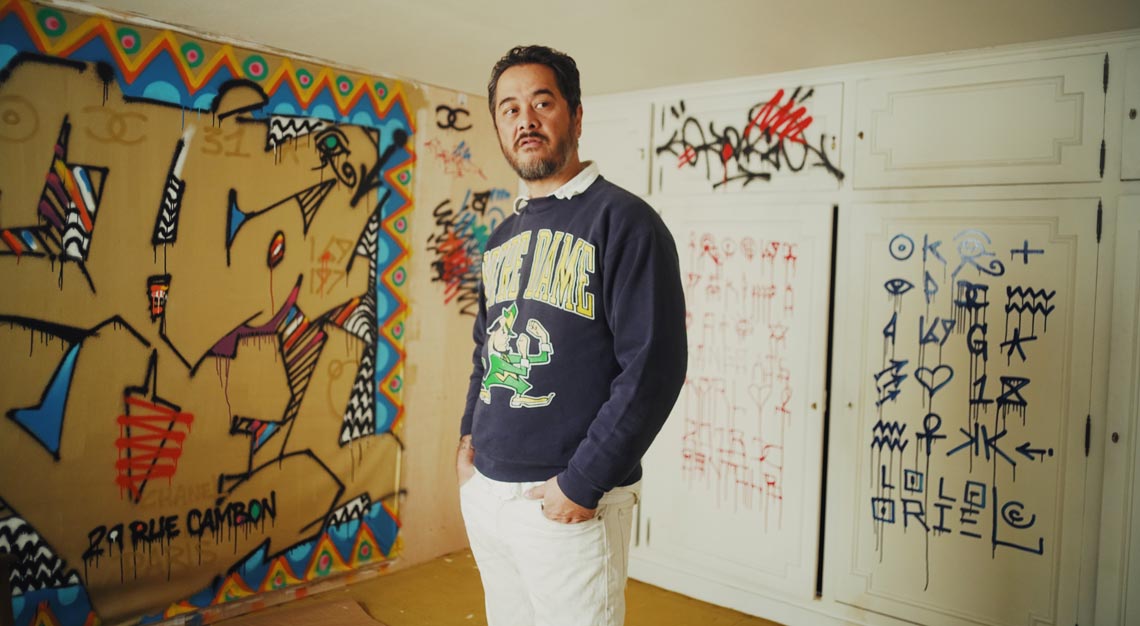 Define a beautiful mess.
Back in the '80s and '90s, graffiti artists took to the first class cabins of the Paris Metro RATP subway to showcase their works. To me, they were the most beautiful mess I've ever come across.
How would you describe graffiti in the East and West?
Graffiti originates from the US, but today, it is a global movement. Graffiti artists from all around the world still use the same tools for their works. But each country has its own unique culture, and this is usually interpreted in the art pieces. It's what makes the art different in every country or city.
Name the craziest artwork you've done.
I've painted huge walls, watch dials, cooking ranges and airplanes. But the key is to always get out of my comfort zone. Something that can easily be done is boring. I feel that one will perform to the best of his abilities when he's brought out of his comfort zone.
If you could choose between becoming a 10-year-old kid again or an old billionaire, which would you opt for?
A 10-year-old kid, definitely. You see, we don't have many chances to be free in life. Only when you are a kid, you wouldn't have to care about politics that happen in and out of work. Create a story using flower petals and branches and you're already the king of the world. What else would you need?
Les Ephémères is happening at The Mill till 23 November 2019