Michael Moebius's playful Pop! Pop! artwork depicts pop culture icons as you've never quite seen them before. He talks about his youth in Germany's Eastern Bloc, the irresistible draw of capitalism and what makes a cultural icon.
Few other artists know more about the allure of forbidden fruit than Michael Moebius. His childhood in then-communist East Germany, in the depths of the Cold War, offered only the rarest – and therefore the most tantalising – glimpses of popular Western culture, and its inherently magnetic appeal. "When I was young, items from the West were simply not allowed and were considered to be Western propaganda. Even symbols such as Donald Duck, Mickey Mouse and Coca-Cola were considered to be a threat to East Berlin," Moebius recalls.
Before the fall of the Berlin Wall, he was conscripted into the East German military and spent his service as a tank driver. "One story still brings a big smile to my face: I was ordered by my commanders to paint illustrations so that they could cover the walls of the gym. I decided to create life-sized paintings of the heroes of my youth, Terminator and Rambo, which were almost photorealistic murals of characters ironically considered to be the greatest 'forbidden' propaganda. My commanders loved the look of what I'd painted, but had no idea who the subjects or characters I painted were."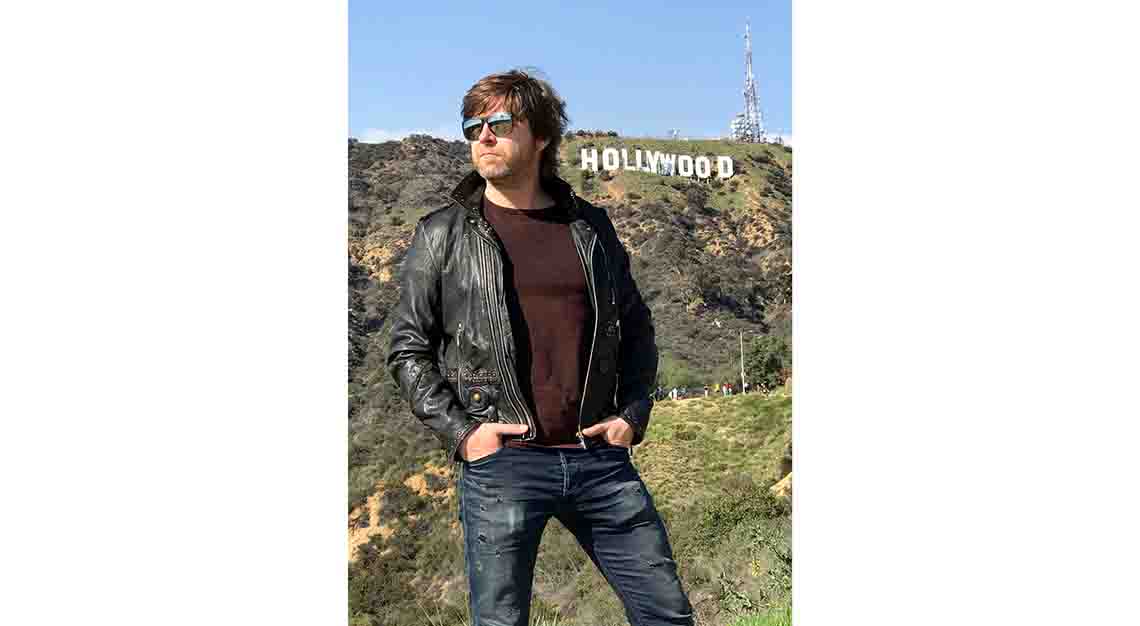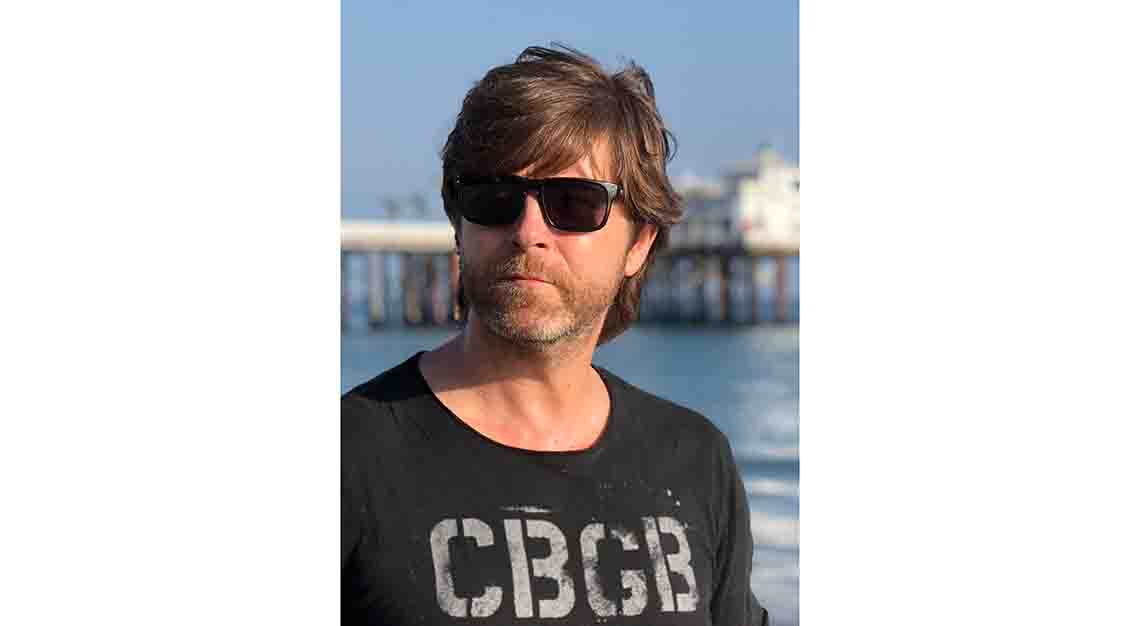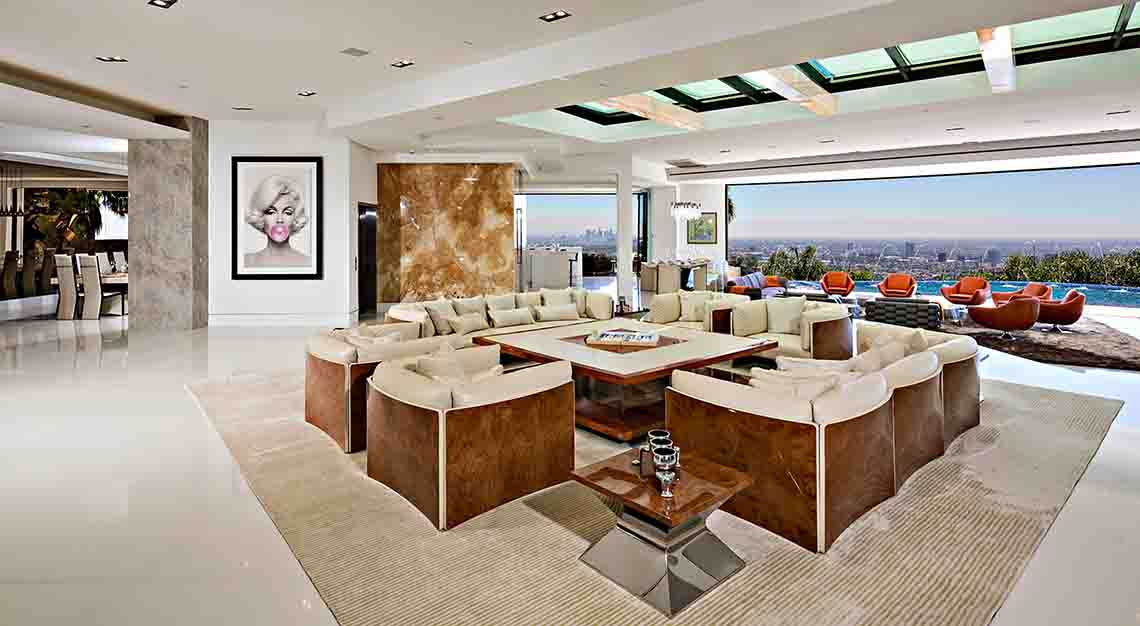 It's just one example of Moebius's love affair with the pop culture of the West – a theme that continues to permeate his work today. Perhaps his most famous creations are his Pop! Pop! artworks, which feature icons such as The Beatles or Audrey Hepburn blowing large bubbles of gum, adding an unexpectedly coquettish dimension to every pop culture figure.
"East Germany is now filled with colour and beauty," says the artist, who flits between his studios in Germany and Los Angeles. "I am still influenced by the desire to create special and unique images, which bring joy to those who view my art."
You've cited Titian and Caravaggio as some of your strongest artistic influences. What was it about their work that reached out to you?
Titian and Caravaggio's pieces are in the permanent collection of Old Masters Gallery in Dresden, which is considered one of the most beautiful art collections in the world. I was always amazed by the details, colouring, power, beauty and the expressions of the Masters in those times, as it was so much more difficult to create the colours and compositions.
What's your thought process like when you start work on a new art piece?
It always starts with a concept for me, so I spend a lot of time working on studies and concepts. Once I find a unique concept that I'm satisfied with, I can then almost see the finished piece in my mind before I begin to paint. When I start working on the painting, it begins with a pencil sketch and outlines, and then I slowly build layers with paint until it's complet
Which medium do you enjoy most?
In the past, I worked primarily with acrylic and illustration board. Recently, I've been working with larger scale pieces using oil on canvas, and it has been a very rewarding experience.
Your Pop! Pop! icons have appeared on the covers of international editions of Robb Report. What has the collaborative process been like?
I've been fortunate enough to have my work grace many international editions of Robb Report – it has been such a tremendous pleasure to be welcomed into the Robb Report family. The collaborative process has always been seamless. I've always held Robb Report in high regard as a world-class luxury publication.
What do the bubbles in your famous Pop! Pop! portraits symbolise?
For me, art doesn't always need an intricately deep meaning. It can be beautiful when that is the case, but I find it beautiful when the art is simply portraying or evoking a feeling from the viewer.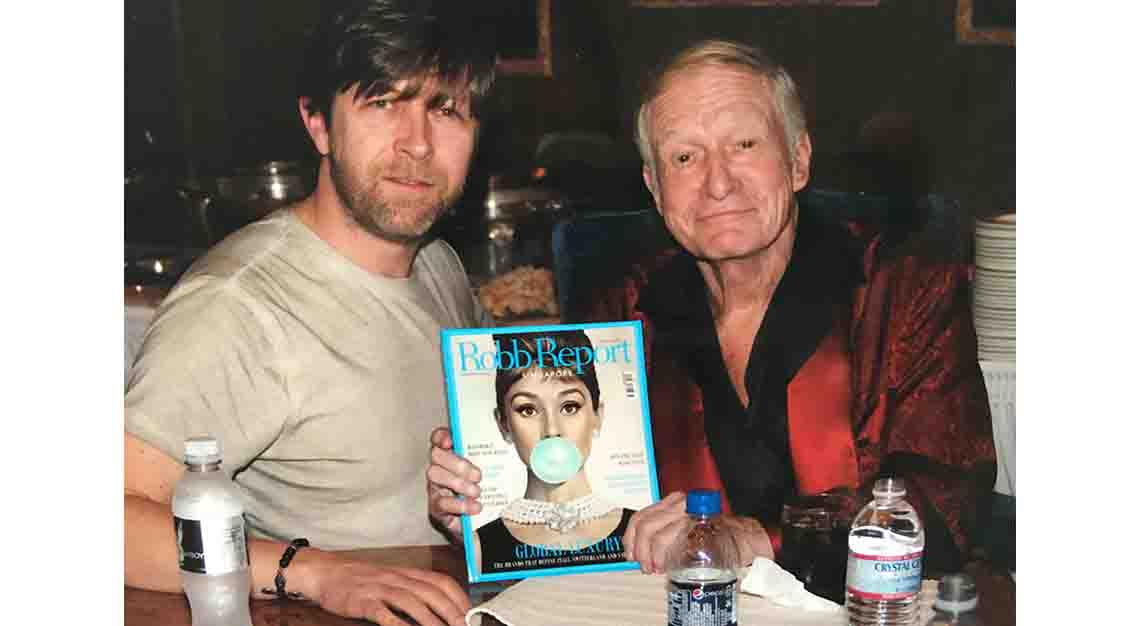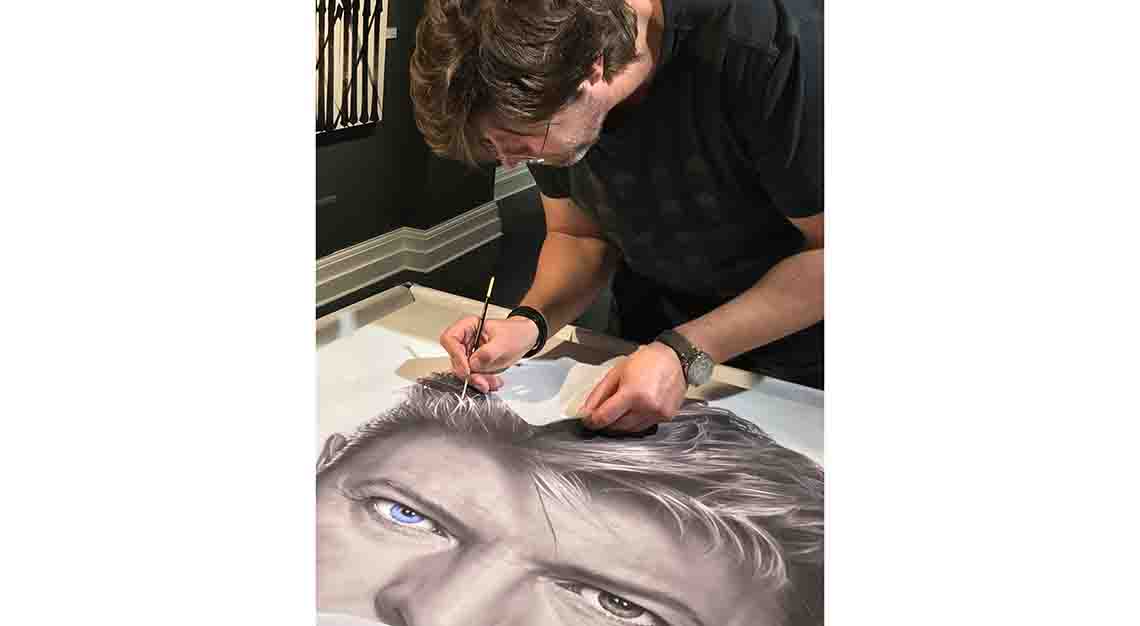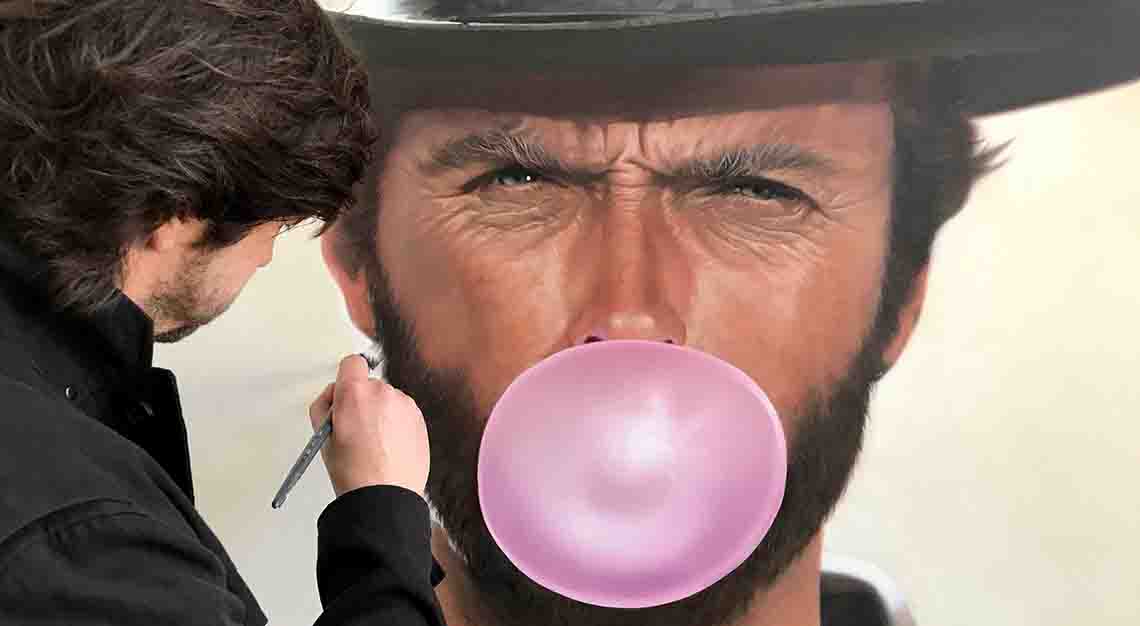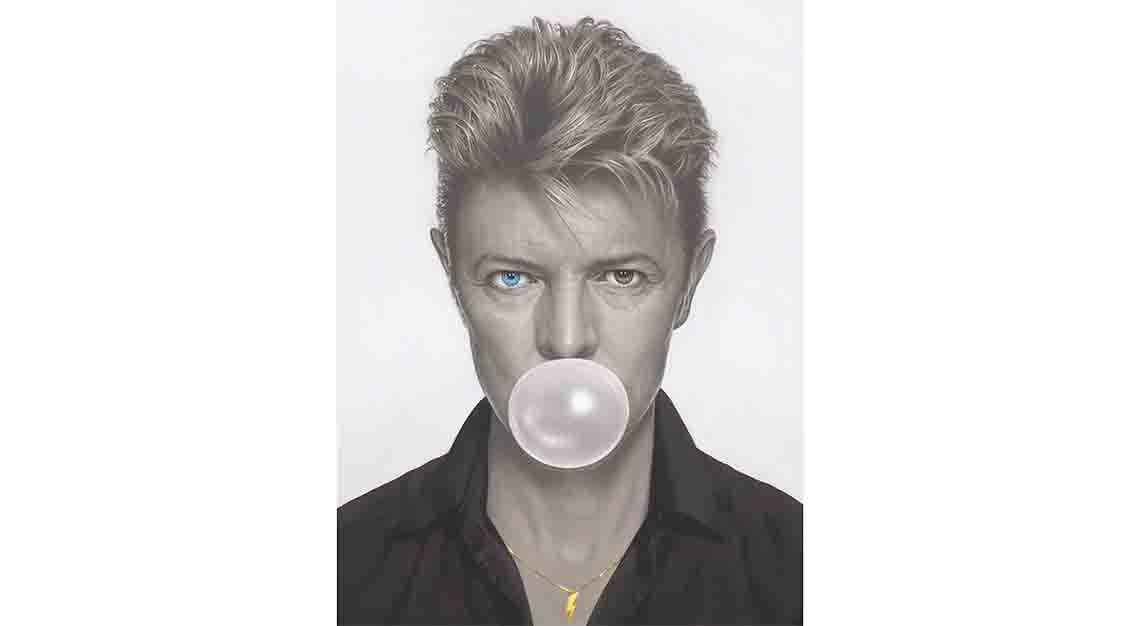 Which cultural icon do you admire?
Hugh Hefner. Hef was a very special man who played a large role in my career as an artist. Not only was he one of the kindest and most generous human beings I've ever had the pleasure of meeting, but he was also a great supporter of the arts. Earlier on in my career, I worked with him on numerous projects.
What transforms a public figure into an immortal icon of pop culture?
There are many qualities or characteristics that can transform someone into an icon. The most transcendent quality of a modern icon is the ability of their persona to be remembered alongside their accomplishments. There is no shortage of extremely gifted and talented people today, but to have one's character remembered at the same level of their work is what sets apart the icons.
Who is – or was – the most beautiful woman in the world?
Definitely Brigitte Bardot; she was always special to me. I tried to paint her with bubble gum, but the bubble covered up her beautiful lips and nose, and that took away a lot from her identity.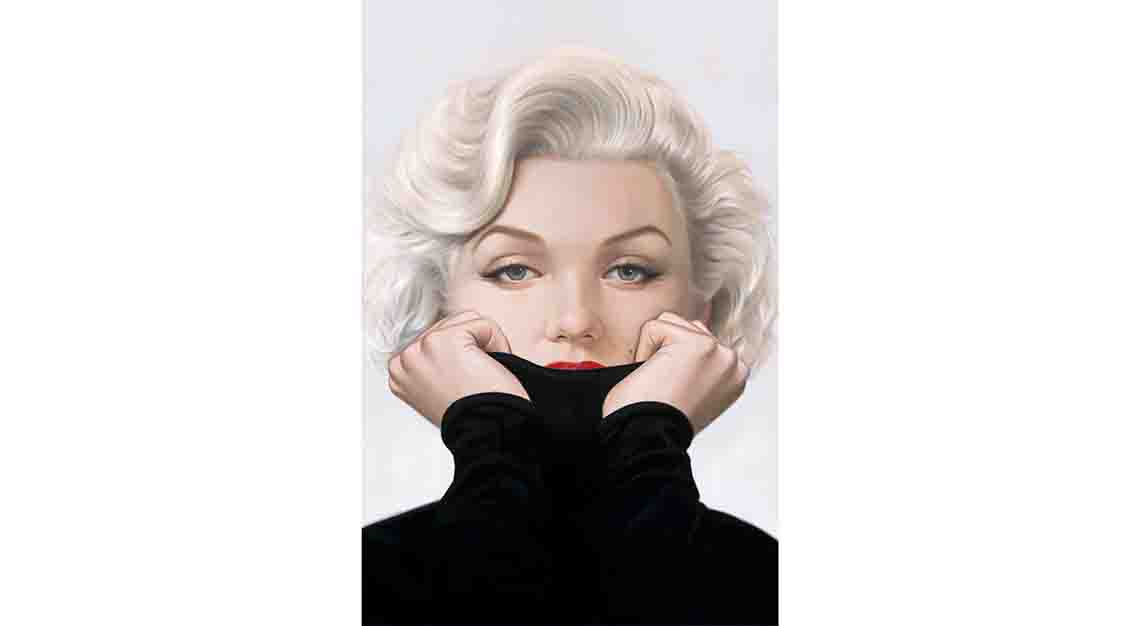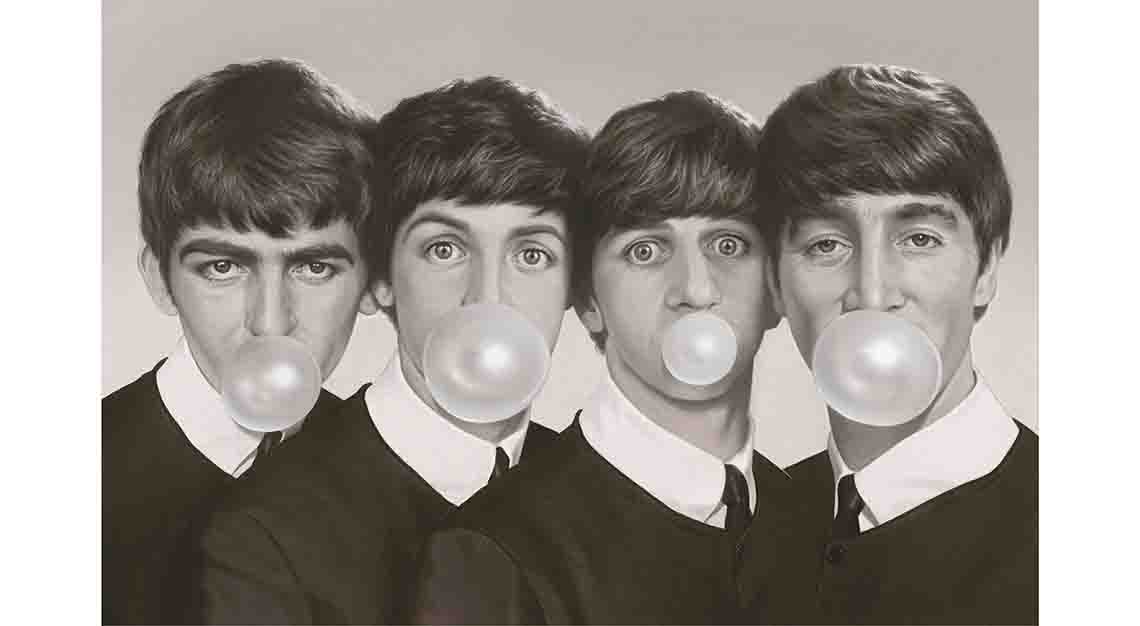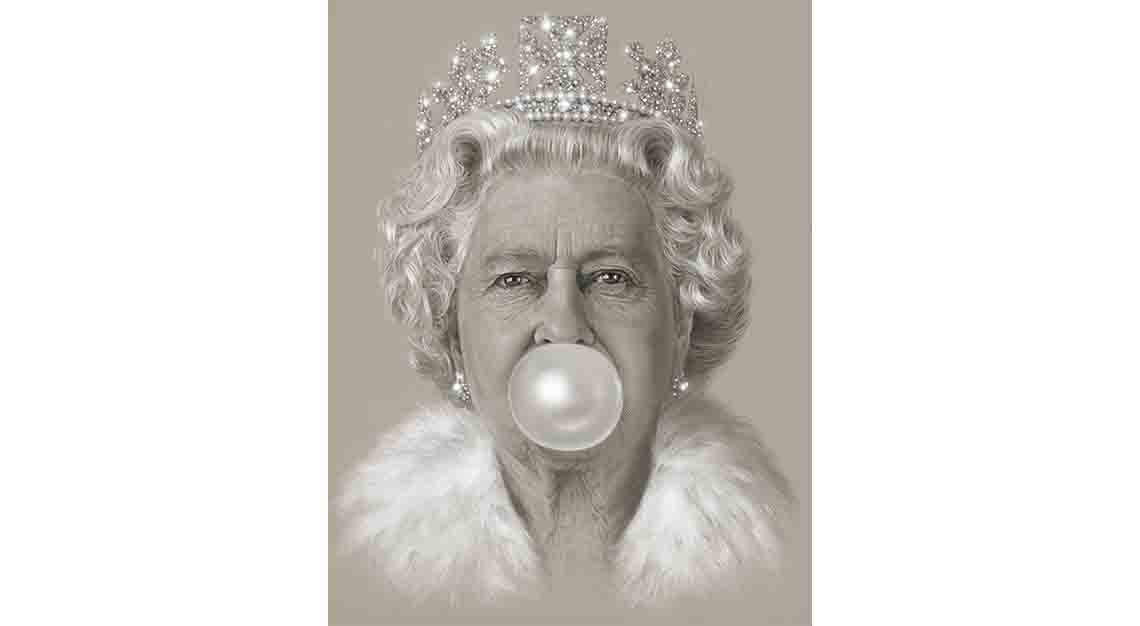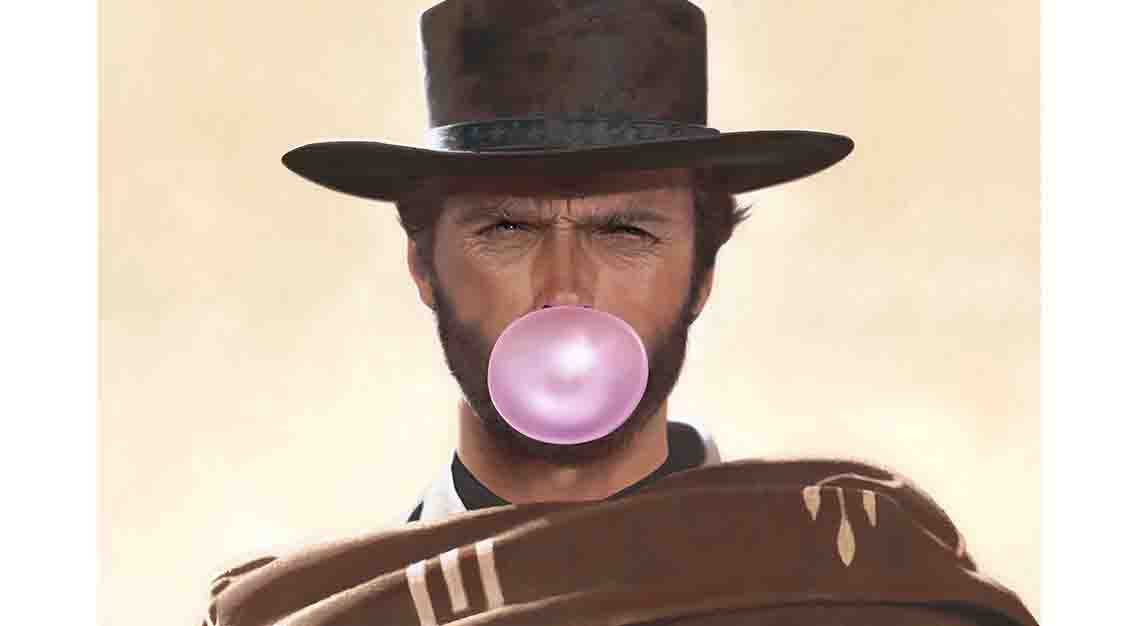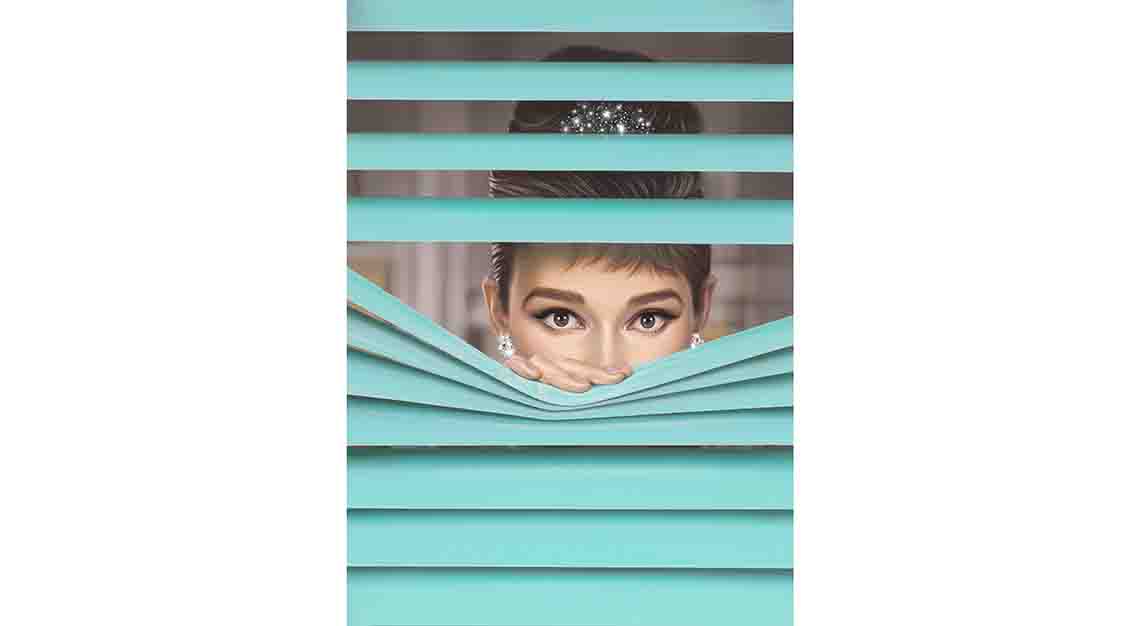 How do you keep your artistic eye sharp?
I am always working on new pieces and concepts, as well as viewing and enjoying works by other artists. I've also become a big art collector and love to surround myself with the energy and creativity of other talented artists. What attracts me to a piece can be different each time, but when I know I love a piece, I get a certain feeling in my stomach and I'm certain I will love it for years to come. I'm hoping the next addition to my collection will be a piece from Gerhard Richter, as he's also from my hometown of Dresden.
If you could produce your own signature bubble gum, what would it taste like?
Chocolate – and I wish they really had chocolate-flavoured gum!