What's Christmas without some outdoor festivities and well wishes from strangers? After a day at ski lodges, museums and malls, hop over to these Christmas markets with your friends, family, and maybe the blistering cold wouldn't feel that bad after all
It's beginning to look a lot like Christmas, in Europe, anyway. What we know as Christmas markets, others call them Christkindlmarkt (and other variations) and Weihnachtsmarkt. Regardless, each of these promise a great time. After all, who can resist the allure of a Christmas market? Warm jam doughnuts, stroopwafels, mulled wine and other delicious treats to feast on. And you can always continue the festivities back in your hotel should you wish to.
While these markets originated in Germany, they've now made their mark all across Europe, each featuring chalet-style wooden stalls selling gifts and edible goodies put the magic into the festive season.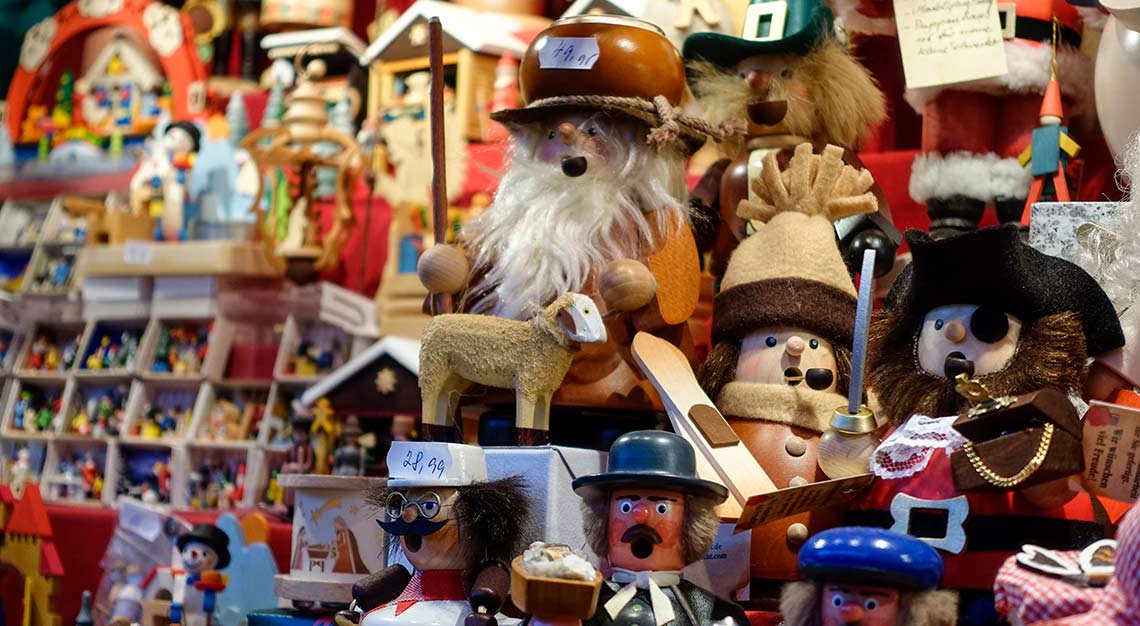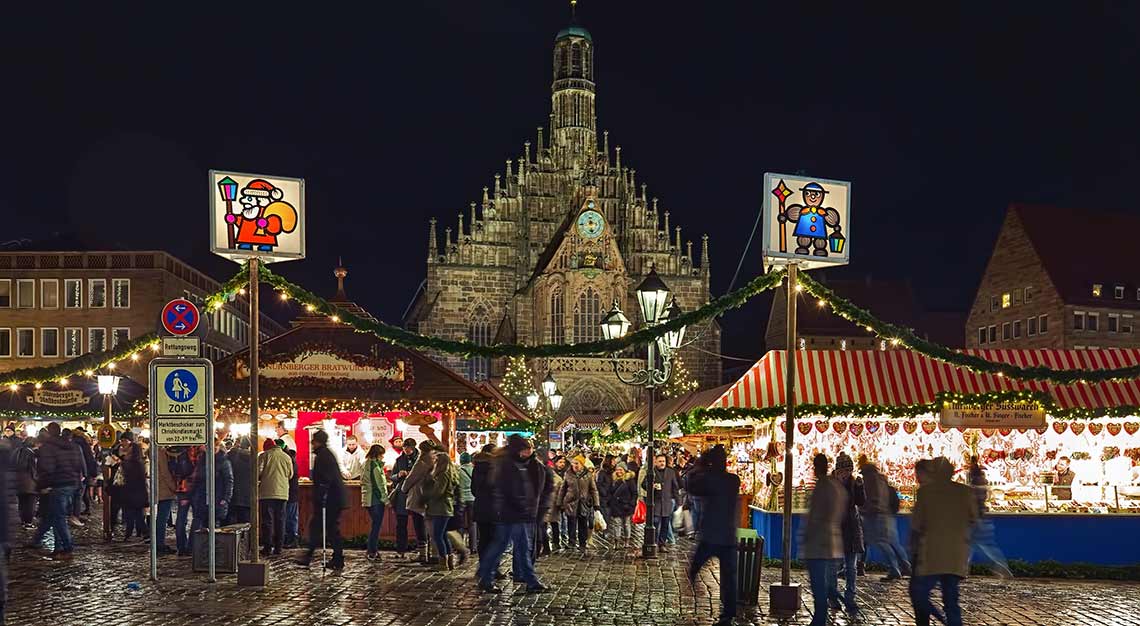 Nuremberg, Germany
11 November – 24 December 2018
Nuremberg is known for making gingerbread so you can literally smell Christmas when you visit here (along with roasted almonds, gluhwein and rum punch). Possibly the most famous of all the markets, the Christkindlesmarkt here has been going since the 16th century and now spills throughout the charming medieval streets selling arts and crafts from the region.  There's no particular address, but it's impossible to miss it, just follow the crowd. The market is so large that you can take a ride around the market on a horse drawn, bright yellow stagecoach. Nuremberg is also well known for its bratwurst so you can sustain yourself with grilled sausages served with sauerkraut or potato salad or both.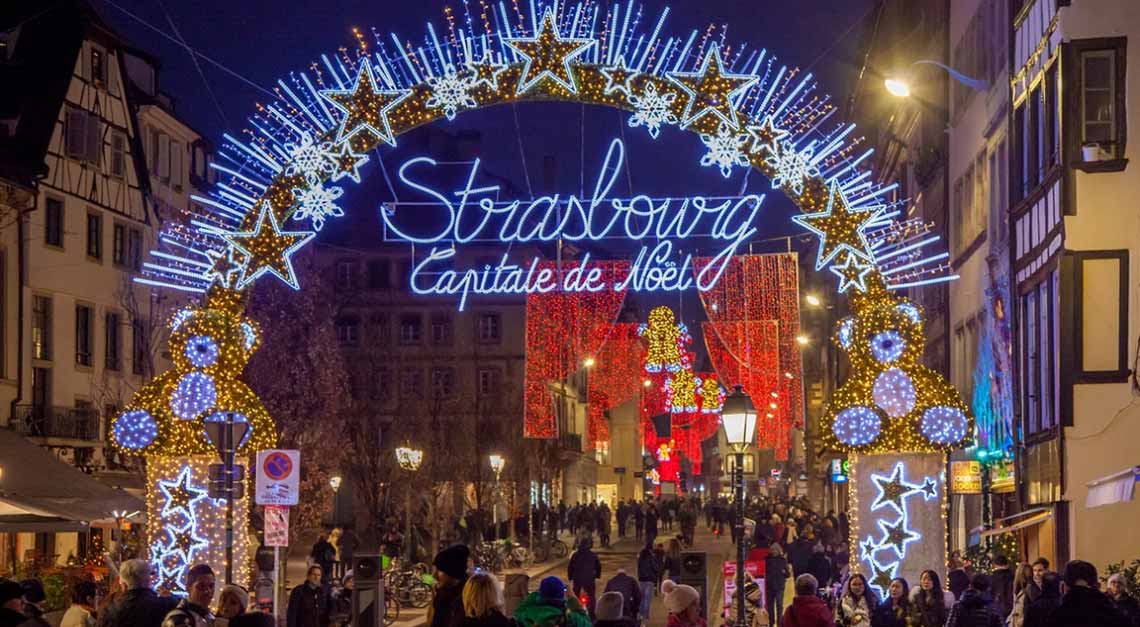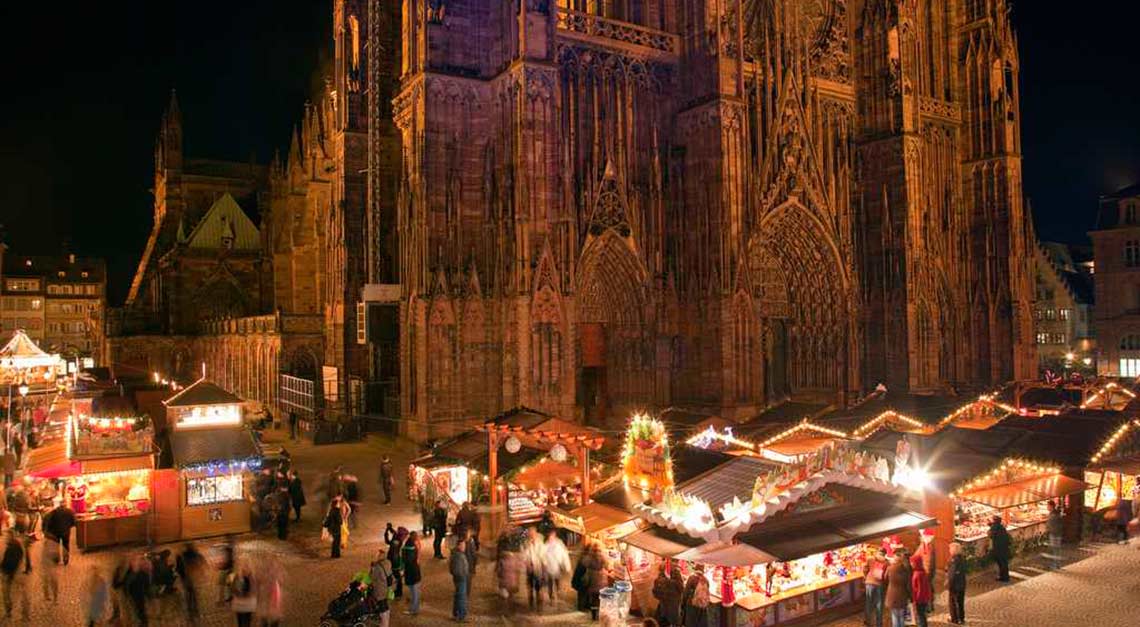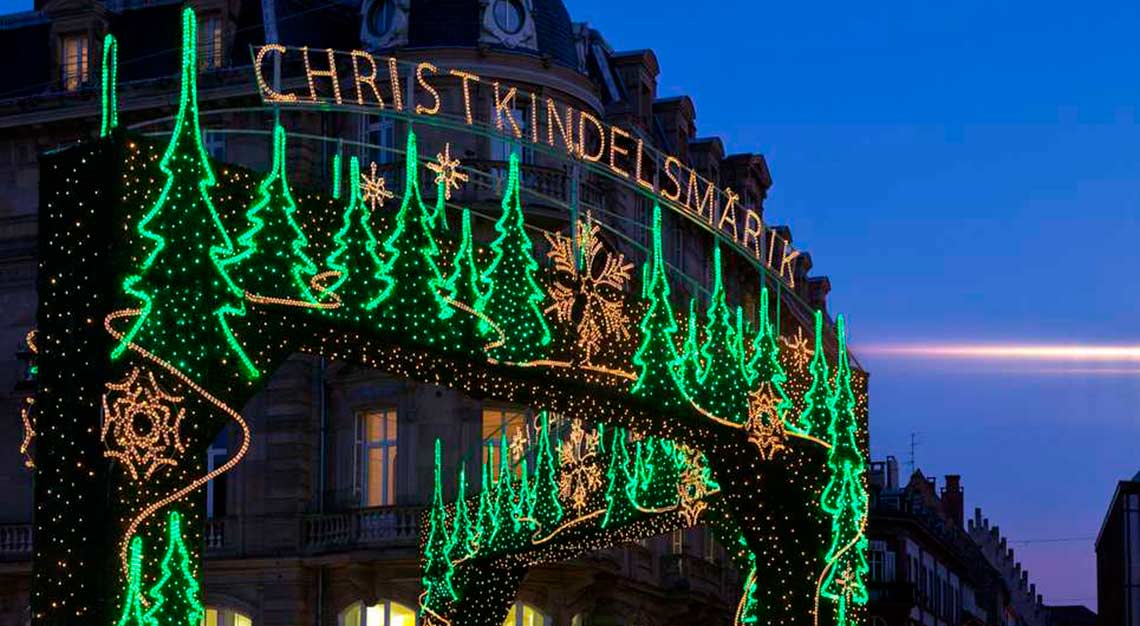 Strasbourg, France
23 Nov – 30 December 2018 (closed on 25 Dec)
Strasbourg in the Alsace bills itself as "the capital of Christmas" and has the oldest Christmas market in France. Held over several locations including beneath the striking cathedral, it goes all out with over 300 stalls, a huge Christmas tree and shows and concerts. The area is also known for vin chaud and Bredele cake — biscuits that are traditionally baked during Christmas. They come in different shapes and flavours such as almond, orange or cinnamon and are given as gifts or even used to as tree decorations.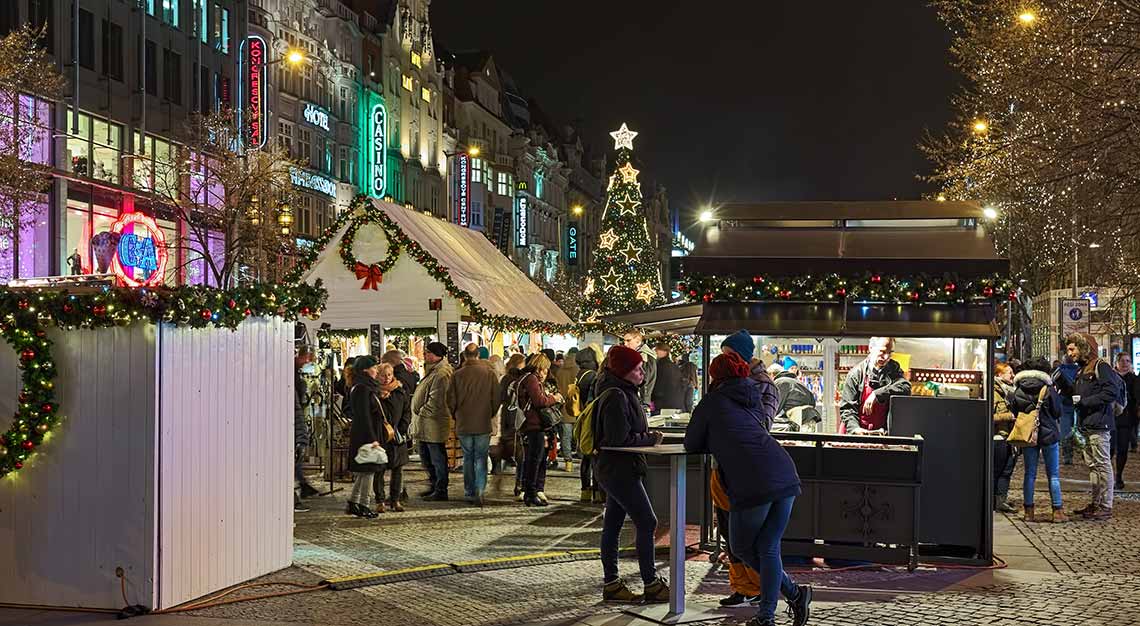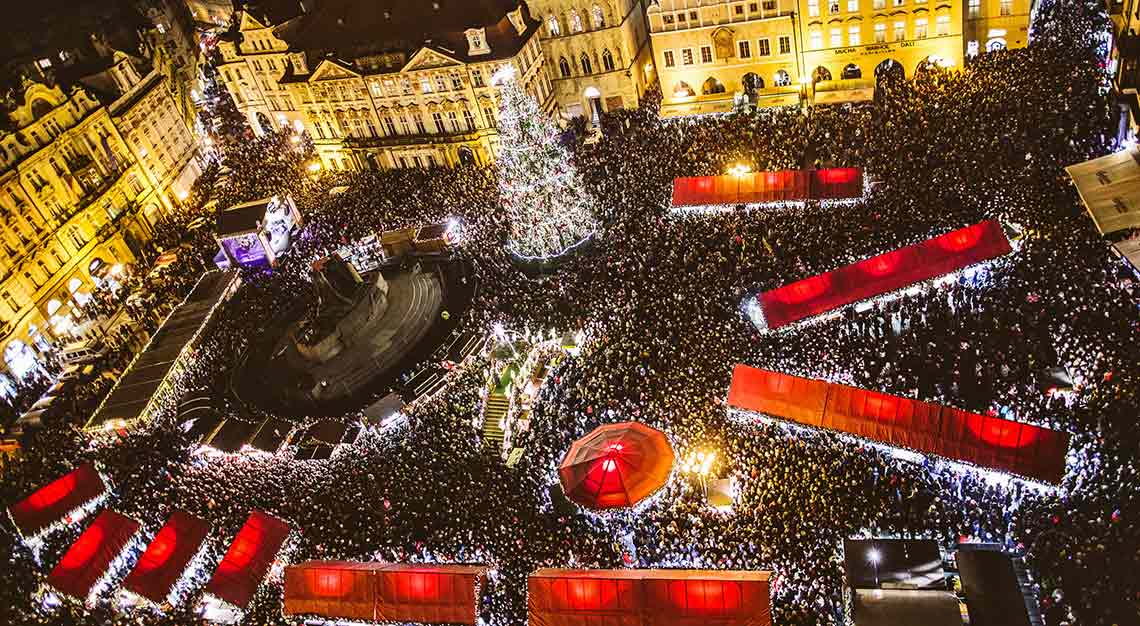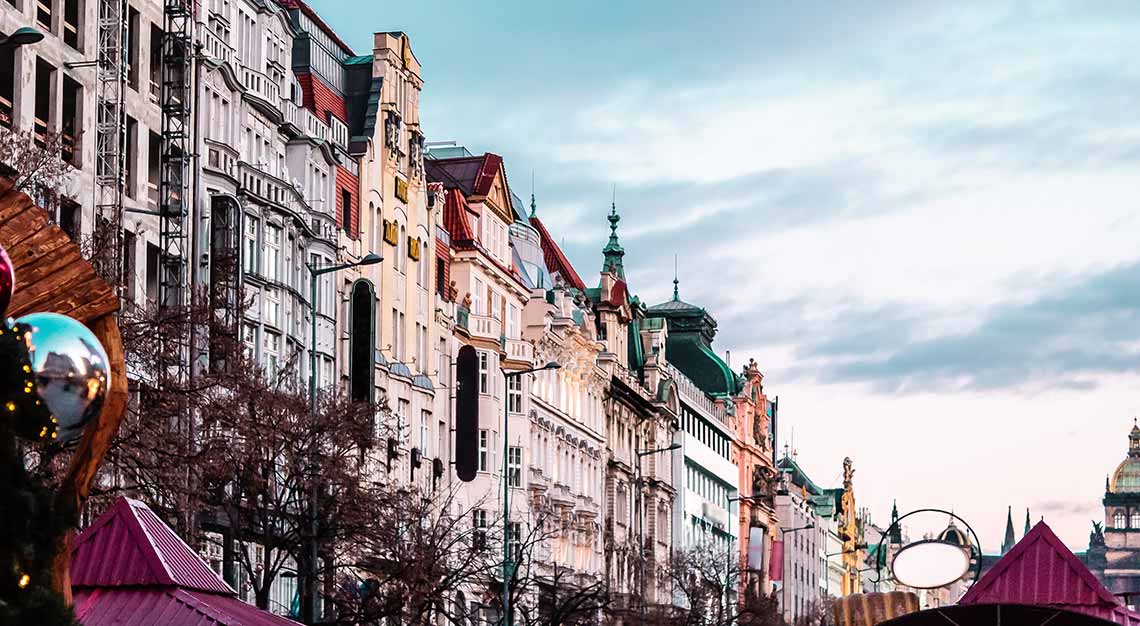 Prague, Czech Republic
1 December 2018 – 6 January 2019
Held, appropriately enough, in Wenceslas Square as well as the Old Town Square, a fairytale backdrop for the stalls selling local handicrafts such as Christmas decorations, carved wooden toys and glasswork. Treats included trdelniks (a distinctive looking dough rolled around a stick then grilled and coated with sugar), barbecued sausages and hot honey wine as well as Czech beer. A highlight is the nativity scene in the Old Town Square featuring live animals where children can stroke sheep and a donkey.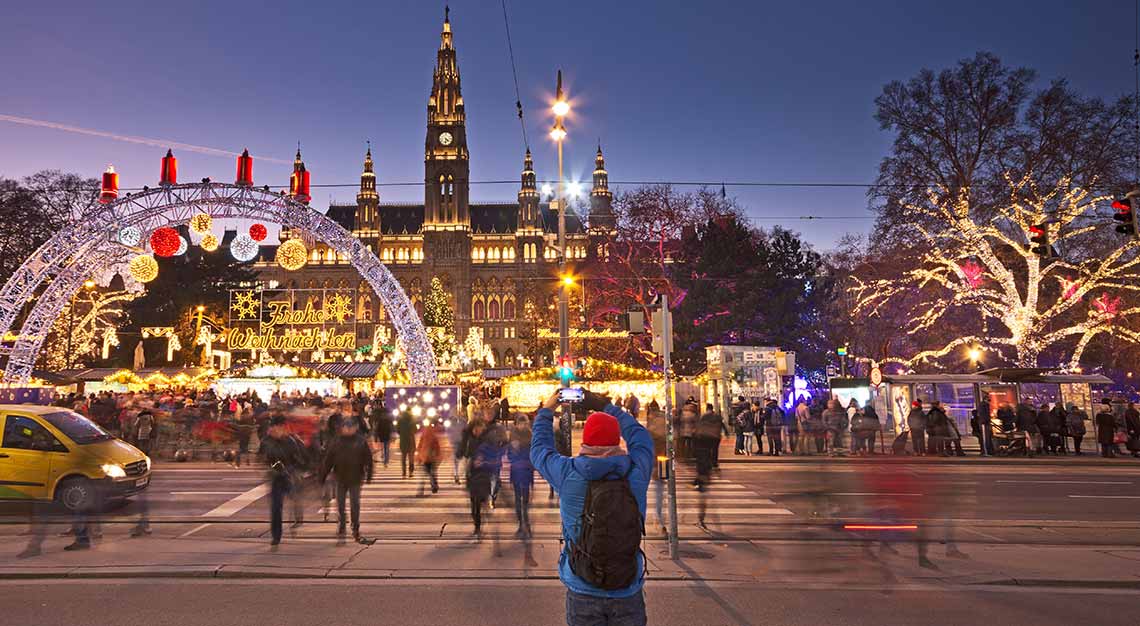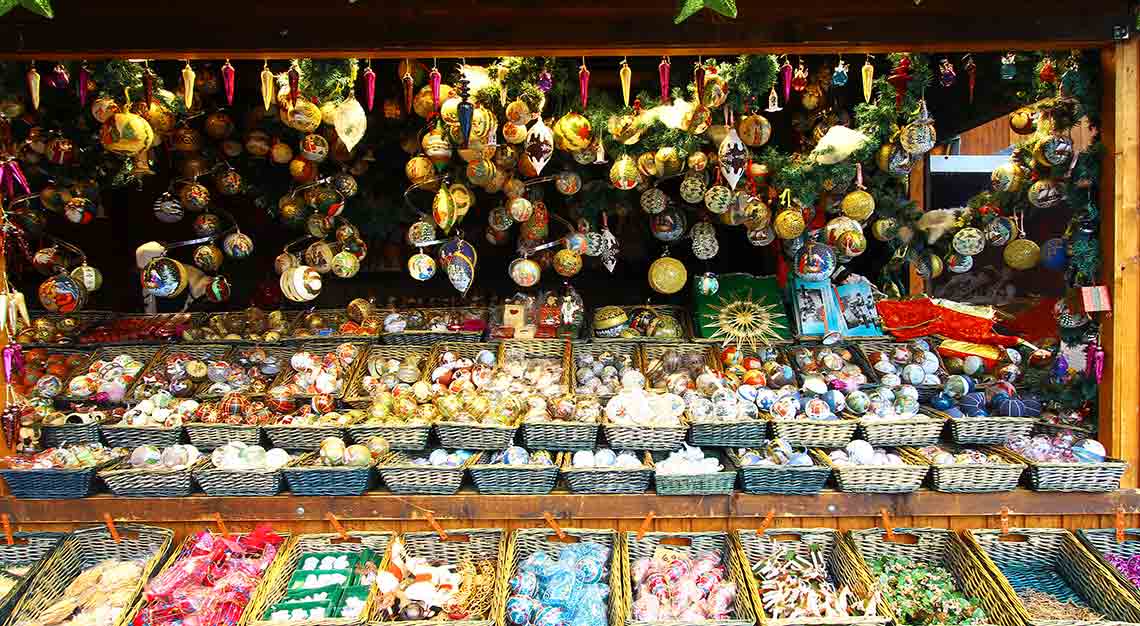 Vienna, Austria
16 November – 26 December 2018
Elegant Vienna has Christmas market stalls sprawling throughout its pretty squares with the biggest and most colourful outside the town hall (Rathausplatz). As well as Christmas gifts and decorations to buy expect sweet treats such as pastries and doughnuts, roasted chestnuts and confectionary to feast on and plenty of hot punch as you listen to the carol singers. In the adjacent park the trees are draped with lights and a 3,000sqm ice rink is in place. For the little ones there's a reindeer train and sleigh rides.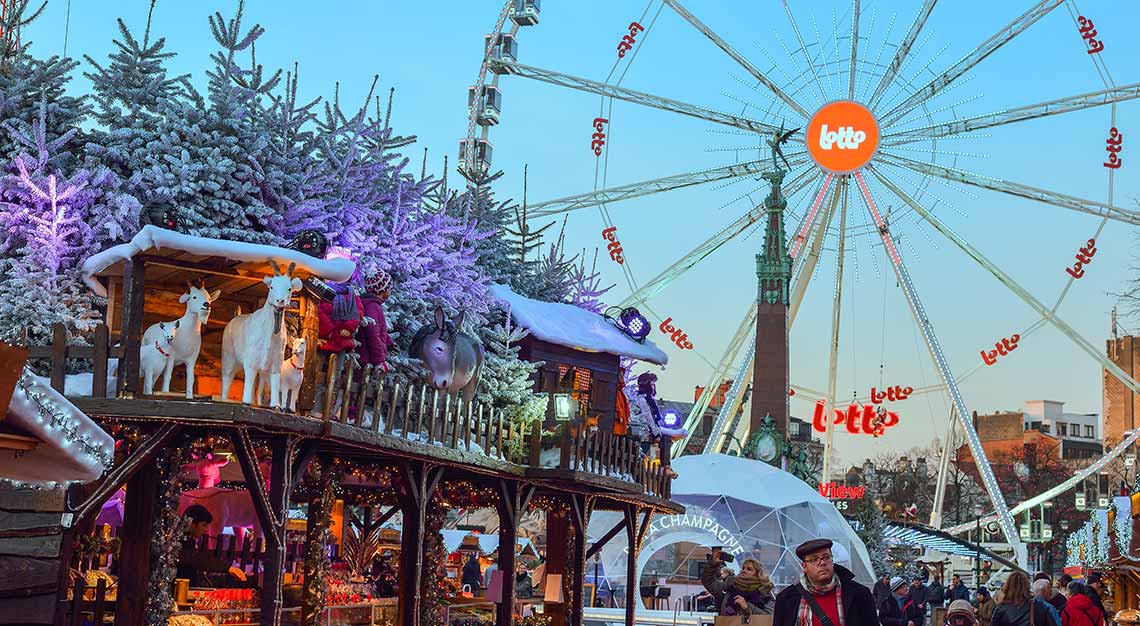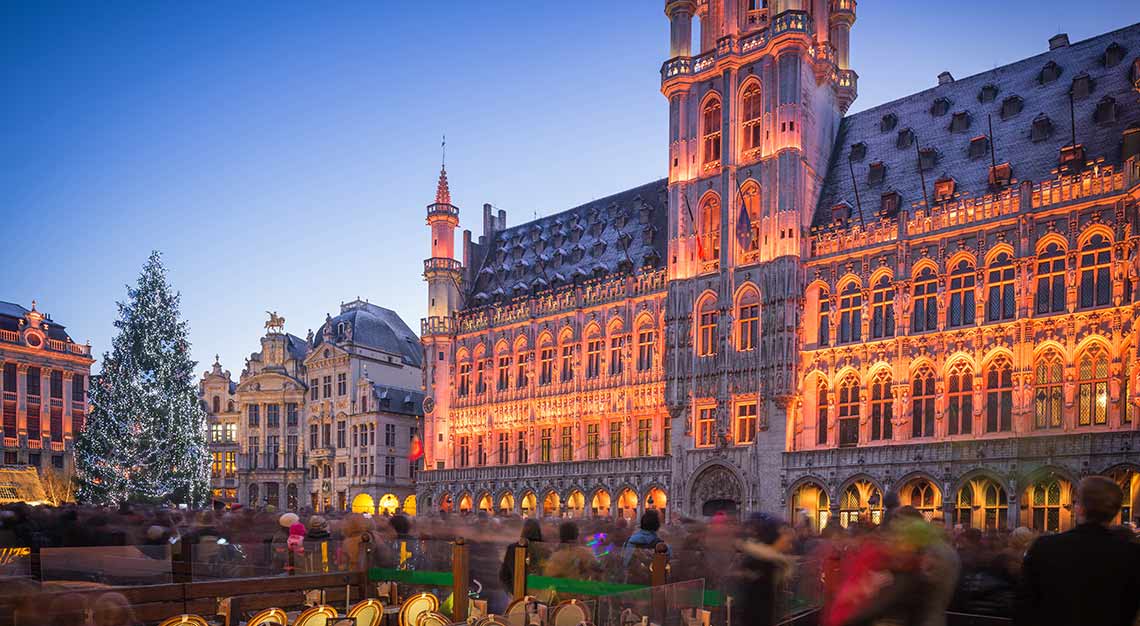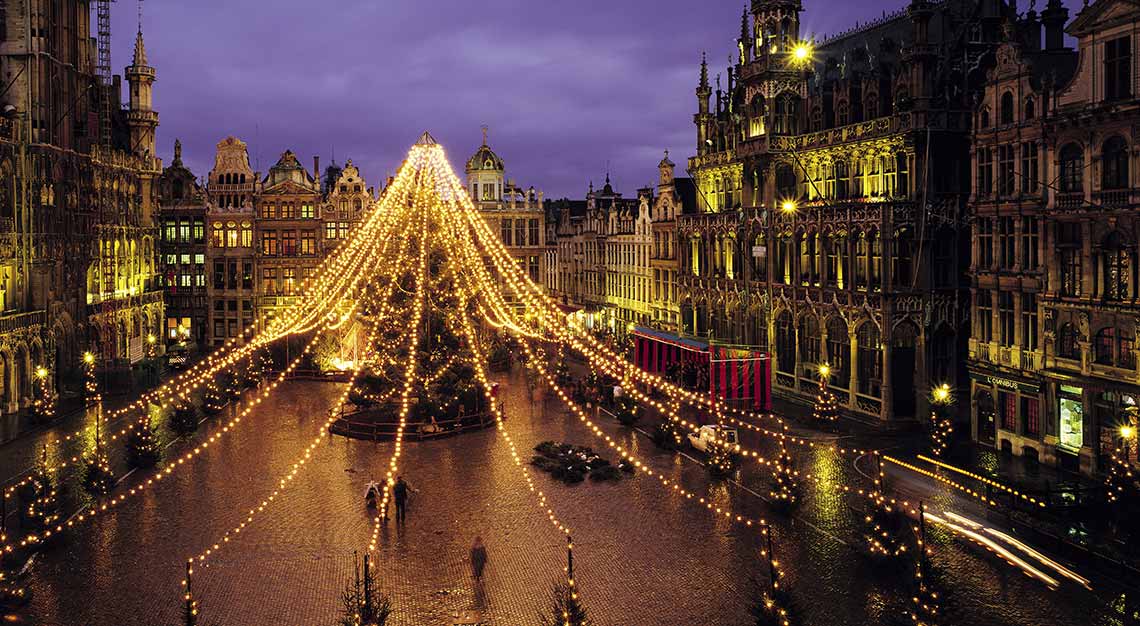 Brussels, Belgium
30 November – 6 January 2019
Belgium's biggest Christmas market covers various squares throughout the city centre with some 200 stalls as part of its Winter Wonders festival. It also features a giant Christmas tree and sound and light show at the stunning Grand Place, an ice skating rink at Place de la Monnaie and traditional fairground rides such as a carousel and huge ferris wheel as well as choirs singing at the Black Tower. There's plenty of Belgian grastronomy to sample too including warming waffles and hot chocolate of course.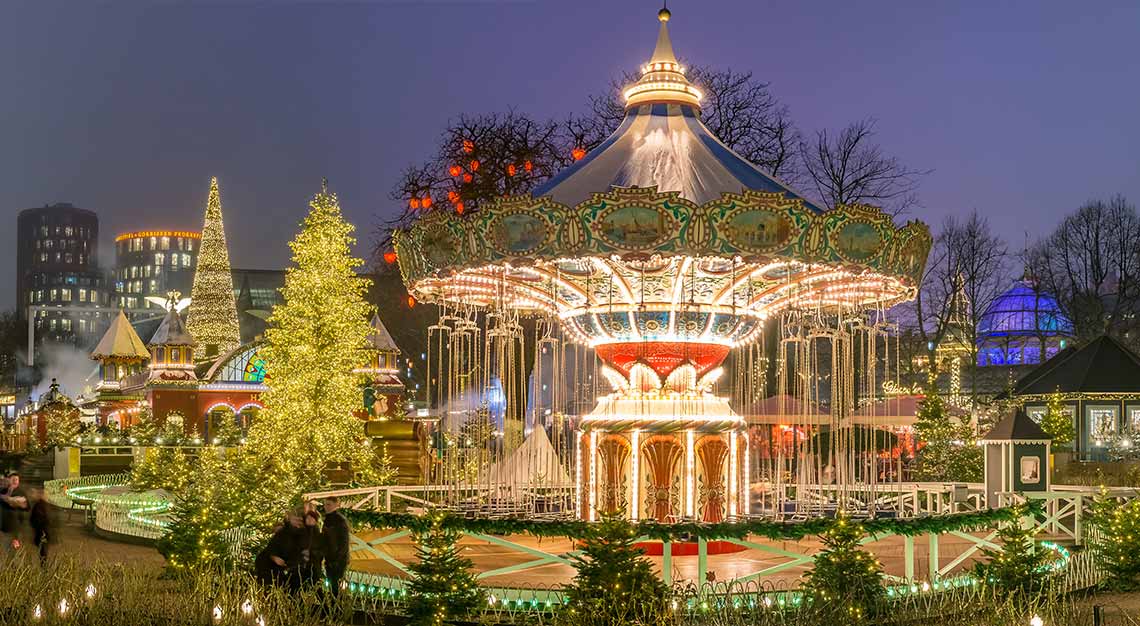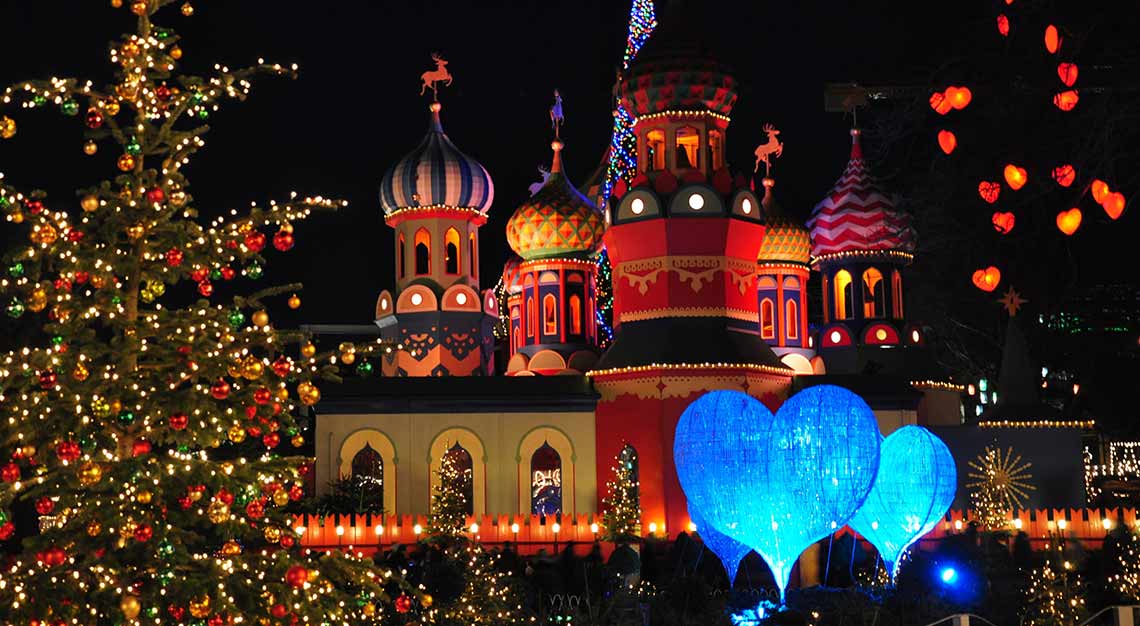 Copenhagen, Denmark
17 November – 31 December 2018
Copenhagen is another city that goes large on the festive period and is home to several Christmas markets. The best is considered to be at Tivoli Gardens, not hard to imagine when you consider this picture perfect Victoriana amusement park which is lit up after dark inspired both Hans Christian Andersen and Walt Disney. As well as the usual rides expect countless fairy lights, snow covered trees, and Santa's reindeer. Better still, among the decorated wooden huts, there are Scandi-chic gifts to buy plus honey cake and mulled wine.