The Dubai Mall, Resorts World Sentosa and Turkey's Emaar Square Mall are just a few of the many notable design projects spearheaded by Mike Lim
Director of local interior design firm DP Design, Mike Lim, is a living example of how homegrown talents are worthy of the cut-throat global design arena – just as long as they're prepared to overcome all the obstacles that come with it. But more than just grit and resilience, the key to becoming the go-to interior designer for some of the world's most significant projects essentially boils down to one simple trait: knowing what the space is used for, and understanding it more than anything else. At least that's what Mike Lim, winner of the Design Excellence Awards 2018/2019 Designer of the Year award, believes.
In this interview, Lim opens up about his most memorable career milestones, the significance of his recent winning at one of Singapore's longest-running interior design awards programmes, and shares words of encouragement for budding designers and architects.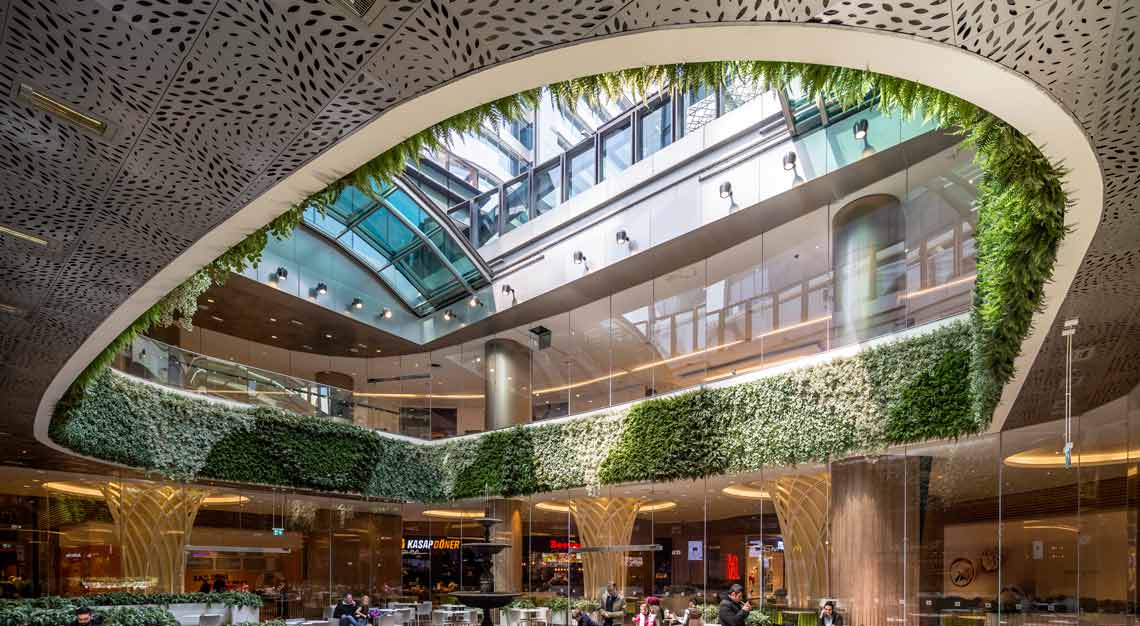 You won Designer of the Year at the Design Excellence Awards (DEA) 2018/2019. What does this victory mean to you and your team at DP Design Pte Ltd?
I am honoured by the recognition. It is not only an acknowledgement of design skill and know-how but also a confirmation of what a local, homegrown designer can achieve. My hope is that this will inspire and encourage fellow designers to strike out and compete in the international arena.
Is there anything in particular, perhaps relating to your design style, which you think is crucial in differentiating your work from other designers?
For me, the fundamental of design is to prioritise the people who are using the space, and how they will experience the space. This comes first before coming up with any design style.
How do you source for inspiration for your projects?
Across all my works, it is crucial that the design allows space and people to form a mutual relationship. Hence, I enjoy observing how people use a space; how design can transform its perusing community, and how spaces then shape social behaviours.
So, inspiration for me, is everywhere and in everything. It can come from dinner conversations or even a narrative from a book I'm reading. Nature and travelling also inspires me. The trick is to keep your heart, mind and senses open. A designer's thoughts cannot and should not be blinkered or one-tracked.
Share with us your most memorable design project and the challenges you faced.
Any project, no matter how big or small, comes with its own set of challenges. I recall a particular evening during the Resorts World Sentosa project. We were called for a meeting on site. It was really late, dark and wet but the construction area was teeming with workers who were hard at work with artificial floodlights to guide them. That moment really resonated with me because it hit me that behind the physical realisation of great designs and architecture, is the blood and sweat of workers. This is something we all know but rarely acknowledge.
The Dubai Mall project was also another eye-opening experience. I had never been to the Middle East prior to the project so it was a trip of many firsts – which included soaking in Dubai's summer season at its peak. What is firmly etched in my memory from that site inspection is the extreme heat, and how uncomfortable the entire situation was. At that same moment, a truck of workers drove by and I was struck by the realities of socio-economic differences.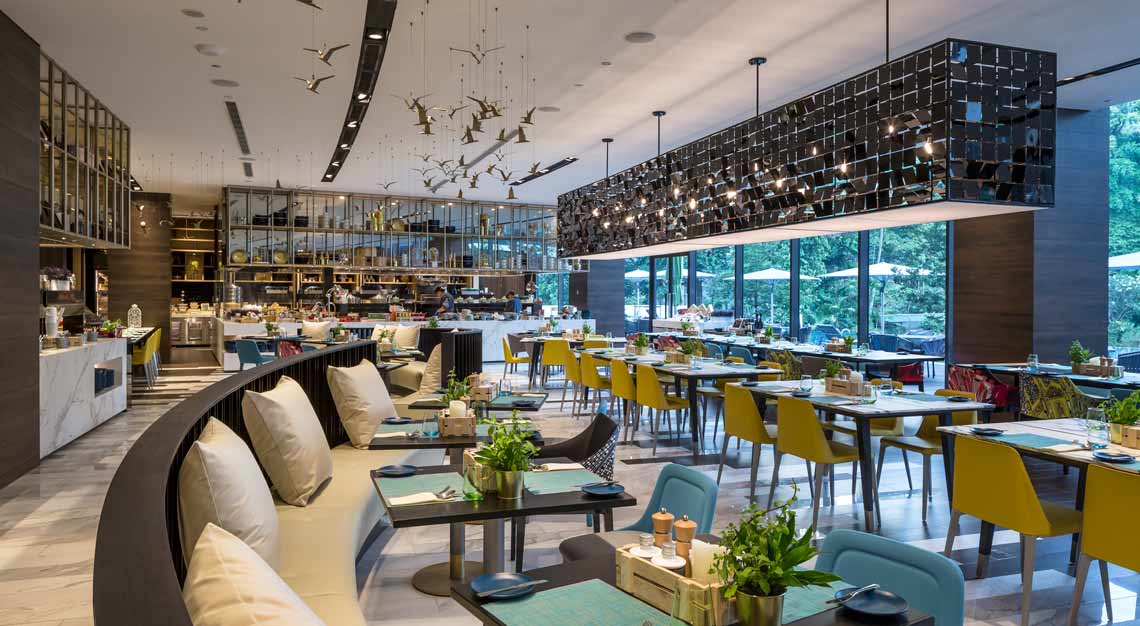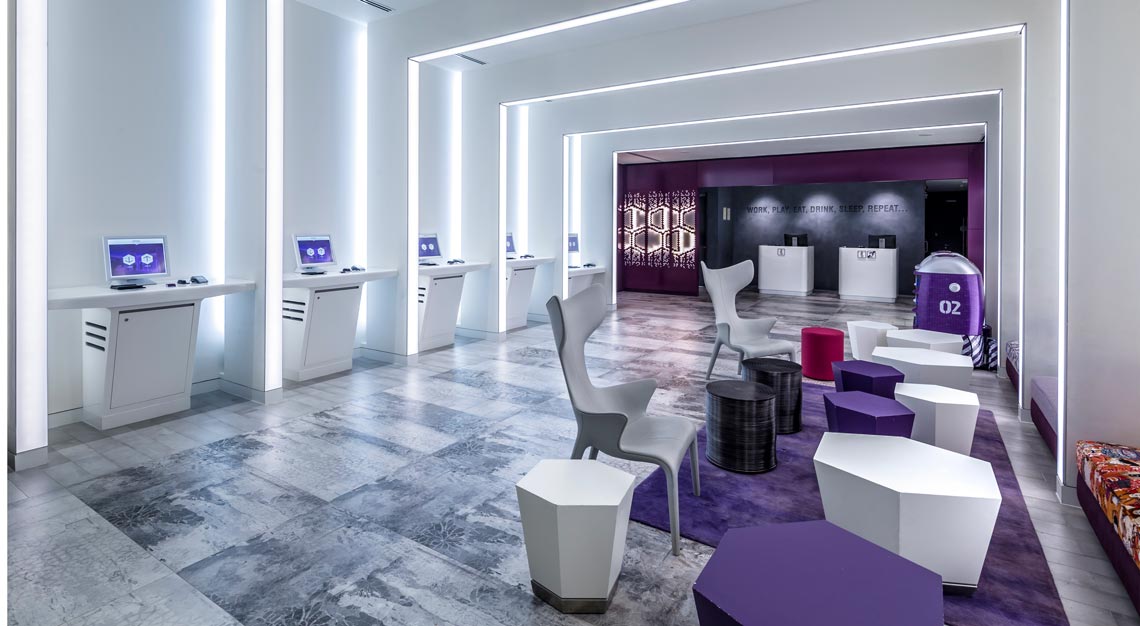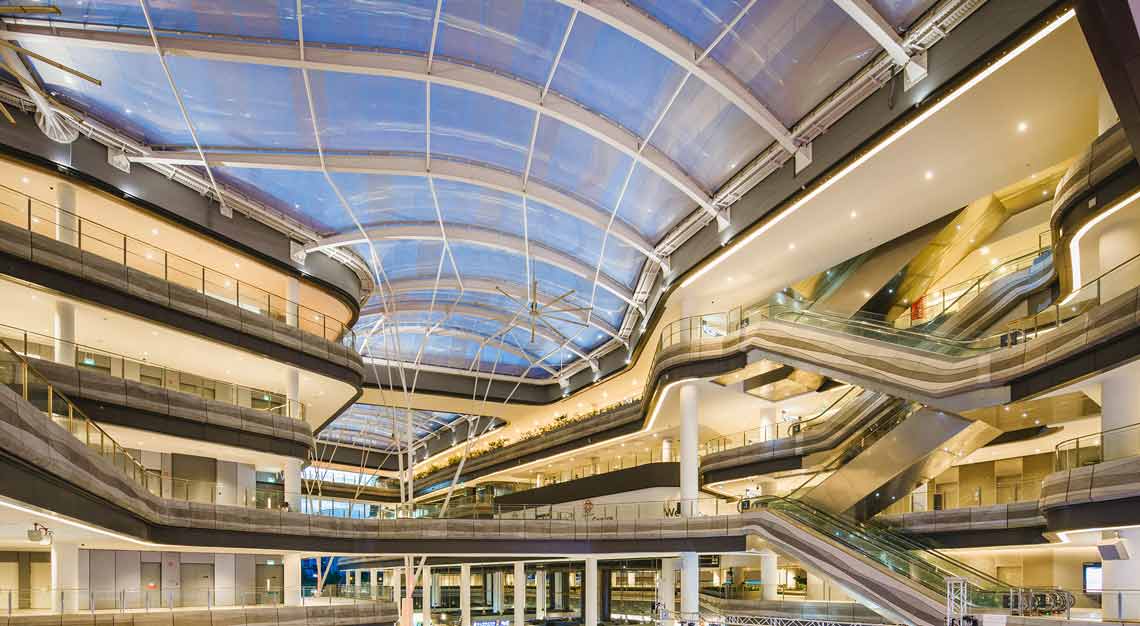 How do you ensure that your expertise continuously stays abreast with the current trends you've noticed among your clients?
You see, trends are guides; never foundations. At DP Design, we are aware of trends but never influenced by them. Instead, our design focus is always grounded in human-centricity and the purpose of space. In short, our style is user-led. The reason for this is simple: architecture and build interiors are for a lifetime, and never just for a moment. Now, with that understanding in mind, as long as we remain guided by this underlying design principal, we will always remain relevant to our clients.
With the presence of the internet that offers limitless access to interior design tips, why is it still important to engage with an ID expert to materialise your dream home?
It is important for clients to remember that firstly, the internet is a library of everything you like, but not everything fits. And secondly, interior design is more than just dressing up a space in pretty and luxurious pieces.
As professional interior designers, we inspect the space and assess its flow so as to appropriate its use to your lifestyle. This comes before we assist you in sifting through your love for fine things. Thereafter, we piece all these fragments of your vision in renderings so that you may properly see how everything will come together to suit your way of life and personality, and ultimately to fulfil your intended purpose for the space.
What is one advice you would give to local budding architects or interior designers?
This is a tough career path. Because architecture and design straddles both science and art, it is very difficult to quantify success within the industry. Every aspiring architect and interior designer must understand this: you are a pencil. Your educator, or mentor, is the sharpener that will hone your senses but it can never replace your lead.
Even if you are an ordinary black lead, it is something that is unique to you. Use it, embrace the guidance and develop your own style. Only then can you overcome challenges and pursue your passions.
Images are courtesy of Marc Tey and Sean Lee of DP Architects