For the launch of his latest collection, Ethan Koh went all out with a light installation at the ArtScience Museum in Singapore
Class with a touch of whimsy has always been local luxury bag designer Ethan Koh's forte. At his eponymous brand Ethan K, you'll find structured handbags in crocodile skin — a natural progression that his family owns Heng Leong tannery in Singapore — paired with playful hardware including hedgehogs, frogs and cocktail glasses. Each collection usually sees Ethan K showcasing a handful of new leather goods, but 2019 calls for change, and change it is.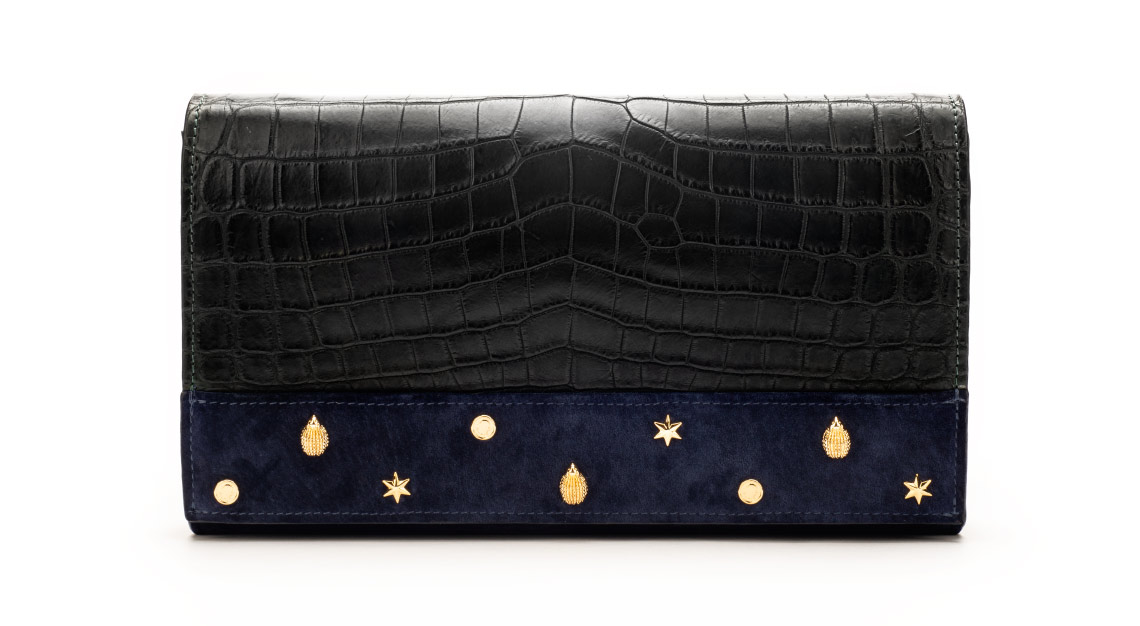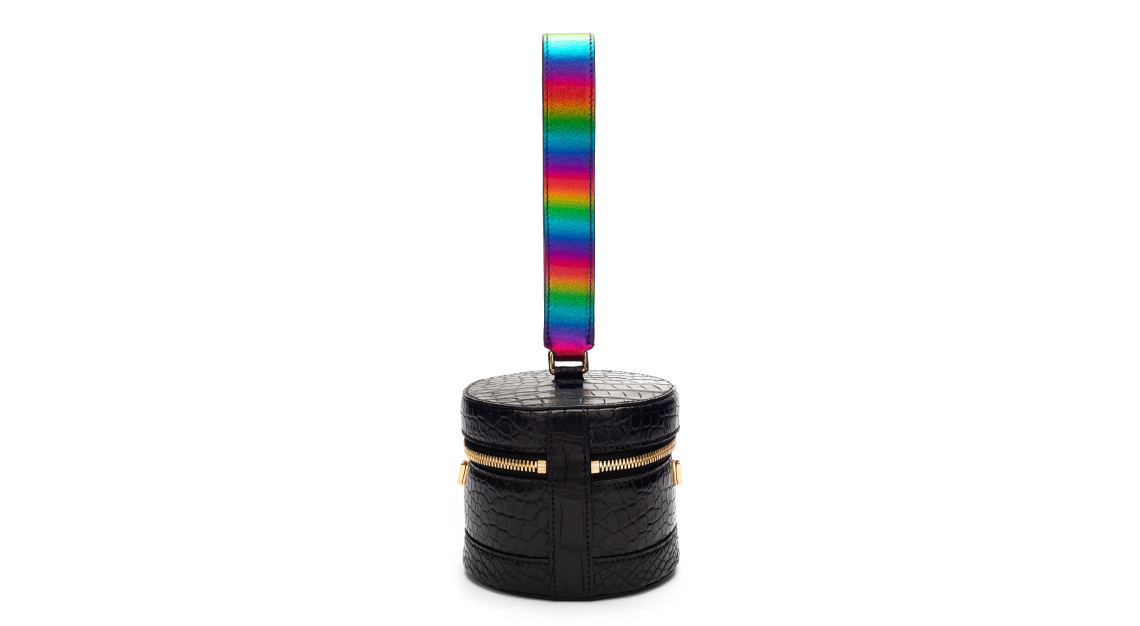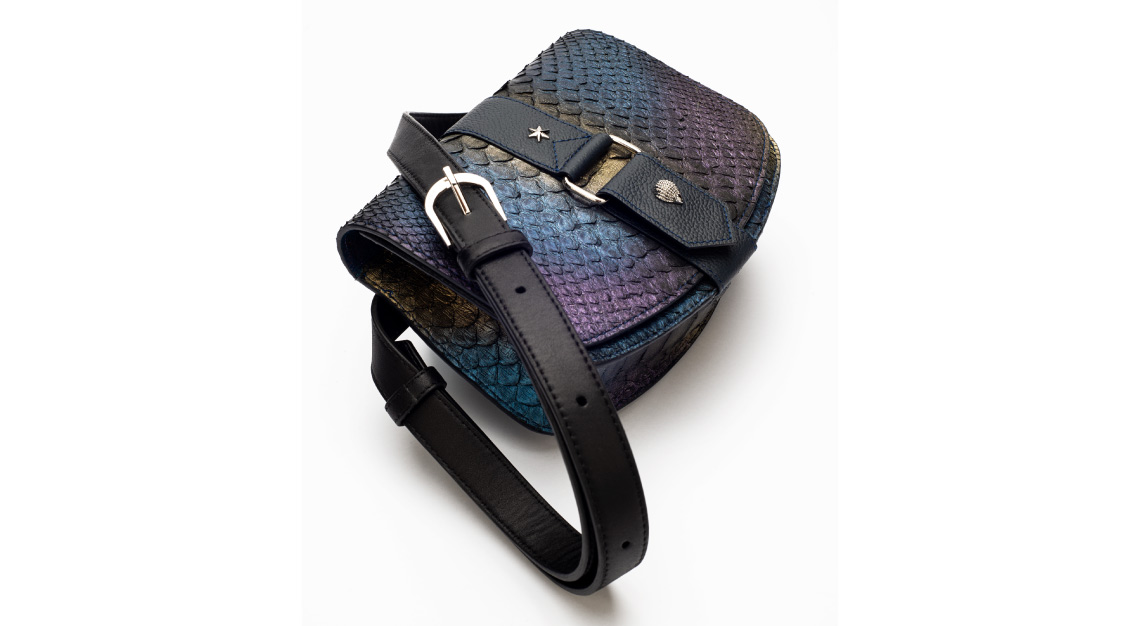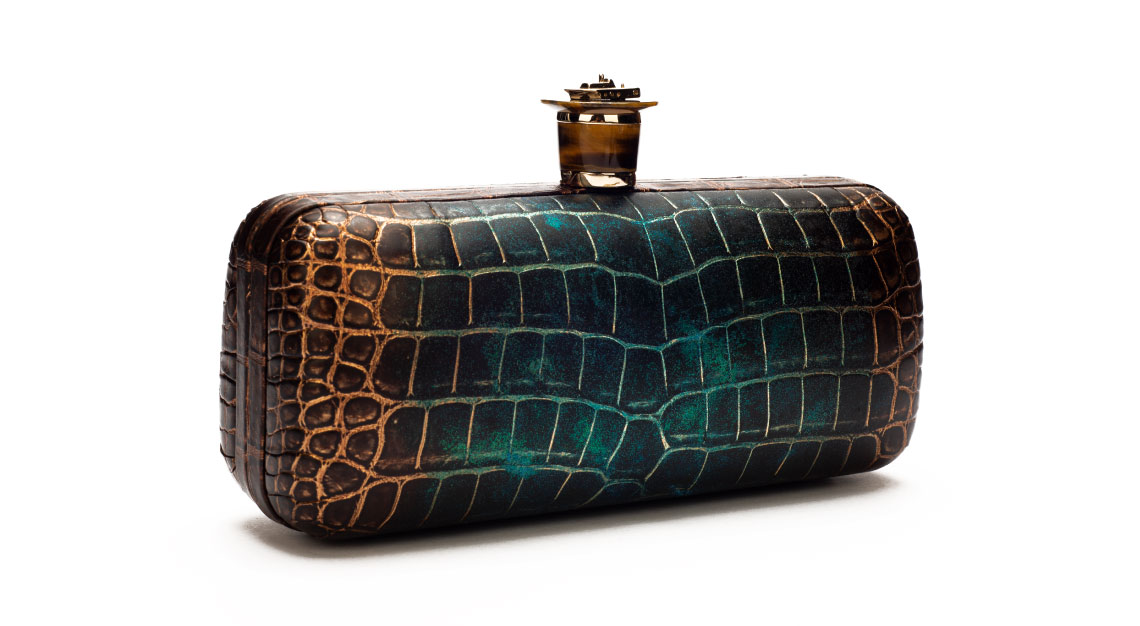 Launched last Thursday at the ArtScience Museum in Singapore, Ethan K showcased more than 20 unique bags and small leather goods. Guests were invited to step into Ethan K's Mystical Landscape, an enchanted forest filled with flowers, watercolour blots and butterflies floating from walls to floors. No fresh floral tablepieces allowed in the museum? No problem. The team artistically decorated cocktail tables with table décor made of eggplants and pomegranates.
But back to the bags. While retaining their structure, the silhouettes are a tad more playful, and a tad younger as well. There was a conscious effort to modernise the designs, and we saw numerous styles that'd look as good paired with jeans as they would with a cocktail dress. 
You've Kite, an elongated hexagonal clutch in a mix of leathers dyed in varying hues of turquoise. Then there's Enlightened, a candy pink structured crossbody dotted with Koh's signature hedgehogs. For those who want something a little darker, Naughty Twinkle, and Universe Minaudiere sport an iridescent sheen without stealing the attention from your outfit.