Great Things Come In Threes
How does one make money work for them? For some, it involves designing a comprehensive investment portfolio with top wealth advisers in the world, while for others, it could be investing in hobbies. Take for example The B28 Whisky Fund. The Fund specialises in securing rare bottles and casks that have a high potential to grow in monetary value, before reselling them at auctions and private sales. Its members — all whisky aficionados no doubt — invest in the company, and in turn, enjoy whiskies at preferential prices. It's similar to being in a private club, with the added gratuity of enjoying a glass with like-minded individuals every now and then.
For those with a keen nose for both whiskies and investment hobbies, Luxglove has curated a limited edition collection of three Hunter Laing whiskies. Each of the whiskies in The Islay Trilogy (S$1,698) are from The B28 Whisky Fund, providing a peek into what members can expect.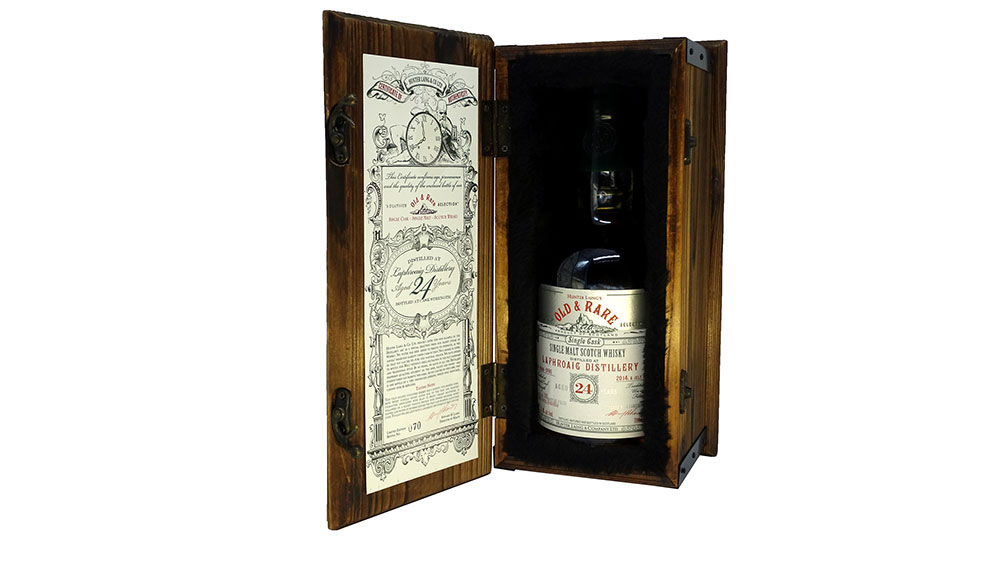 Hunter Laing Old & Rare Laphroaig 1990
Aged: 24 Years
On the nose, this pale, golden coloured whisky is robust and full bodied, with warm hints of vanilla and honey that open up to a peat-and-seaweed character usually associalted with Islay whiskies. The whisky bursts with a sweet and creamy mouthfeel, but that's shortly followed by a slight tongue prickle of an unlikely but complementary mix of stewed rhubarb, burnt toffee and rubber. It finishes dry, leaving hints of peat and oak.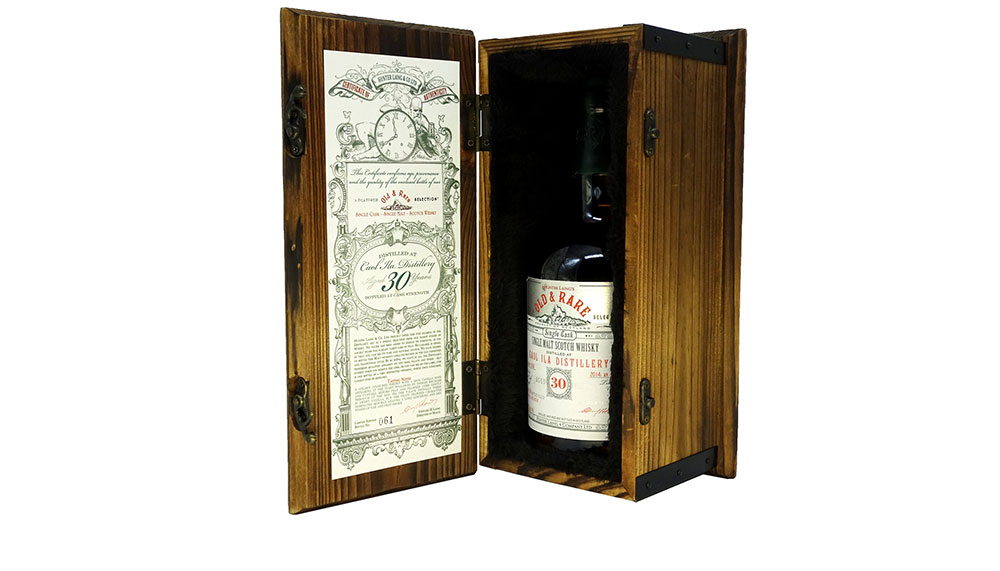 Hunter Laing Old & Rare Caol Ila 1984
Aged: 30 Years
Sporting a deep golden hue, this whisky awakens with rich vanilla, followed by a slight hint of stewed rhubarb and custard. On the palate, you're reminded of vanilla notes once again, but that's quickly dominated by peaty-seaweed, which also leaves a lingering dry finish of oak and peat smoke.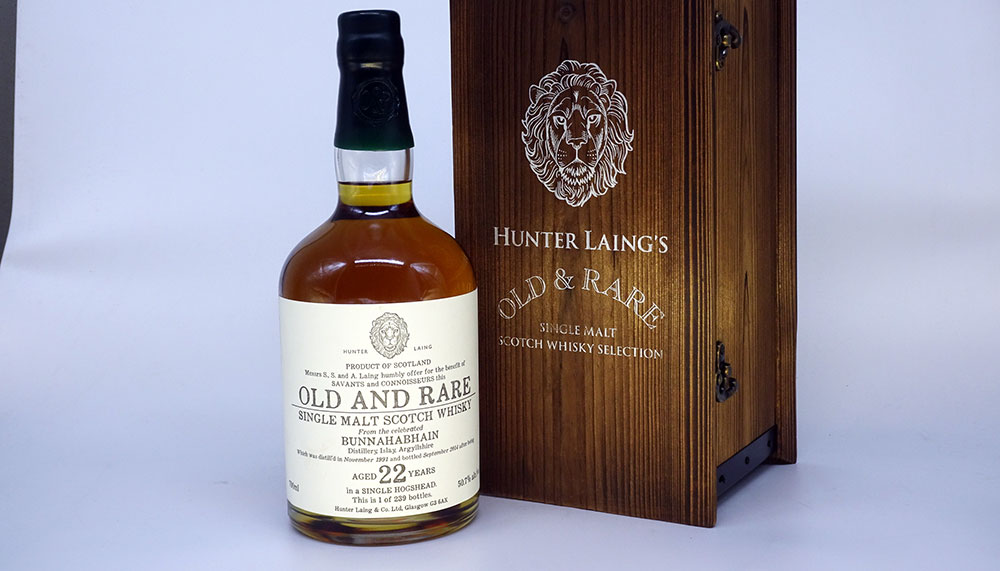 Hunter Laing Old & Rare Bunnahabhain 1991

Aged: 22 Years
Yet another pale, golden whisky, this one instead has sweet mellow notes of raisins, bakewell tarts and vanilla toffee, along with hints of tartness from sultanas. The waft of acidity is forgotten once the liquid hits the palate. It first warms with a rich and creamy tones, slowly giving way to bitter almonds, and a whiff of peat smoke. Those who love their whiskies to be on the smokier side would love this, it finishes long and dry with an oaky and smokey aftertaste.
Just four sets of The Islay Trilogy are available, and each can be purchased here.