In this year's Best of the Best 2020 awards, we recognise the brands that have pushed boundaries in design and innovation, and those that have made significant contributions to alleviate the pandemic. These are the best six in the spirits category
Once, the challenge facing every distillery was consistency: how to create a Macallan 18 or a Pappy 23 that tasted like every other Macallan 18 or Pappy 23, no matter the vagaries of weather or warehousing. That's now passé. Many distillers saw a need to attract new audiences and responded with relish, cask-ageing whiskies and tequilas for longer than ever and we're now experiencing exceptional results.
Only a few barrels can ever really go the long haul and because the liquid evaporates over time, smaller and smaller quantities remain the more a spirit is aged. Of some ultimate rarities, there might be just enough to produce a few decanters. Such unique beauties seem destined to enter the auction market, where scarce bottles continue to dominate. But there are signs of slowing.
At several recent Zachys auctions, a 45 Year Old Glenlivet with a top estimate of US$2,800 (S$3,795) and a two-bottle set of Ardbeg Auriverdes valued at US$2,000 (S$2,711) to US$3,000 (S$4,066) failed to bring a single bid.
For the real excitement, turn to the rickhouse instead. In addition to extensive time in cask, spirits are increasingly put into unique finishing vessels at distillers across genres, with rum and tequila now finished in bourbon-seasoned casks, and Scotch finished in Champagne or rum casks.
And these sorts of special releases are gaining steam. Glenmorangie has seized the zeitgeist with its dedicated test lab called Lighthouse – a barn filled with shiny new copper stills and mash tuns made for small batches – as the Scotch Whisky Association relaxed the rules last year about what kinds of casks distillers can use to age (not just finish) their spirits.
After years of sherry- and bourbon- seasoned casks dominating the lengthy ageing process, this radical shift has transformed once hidebound Scotland into the Wild West of the whisky world. In response, expect distillers around the globe to unleash their full imaginations, barrels blazing.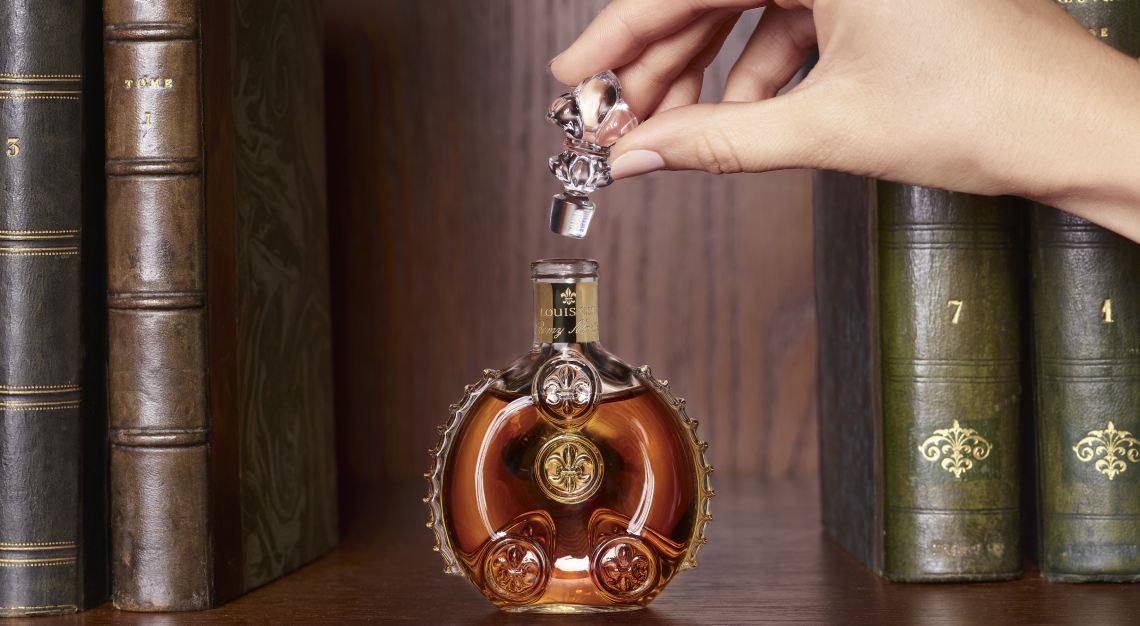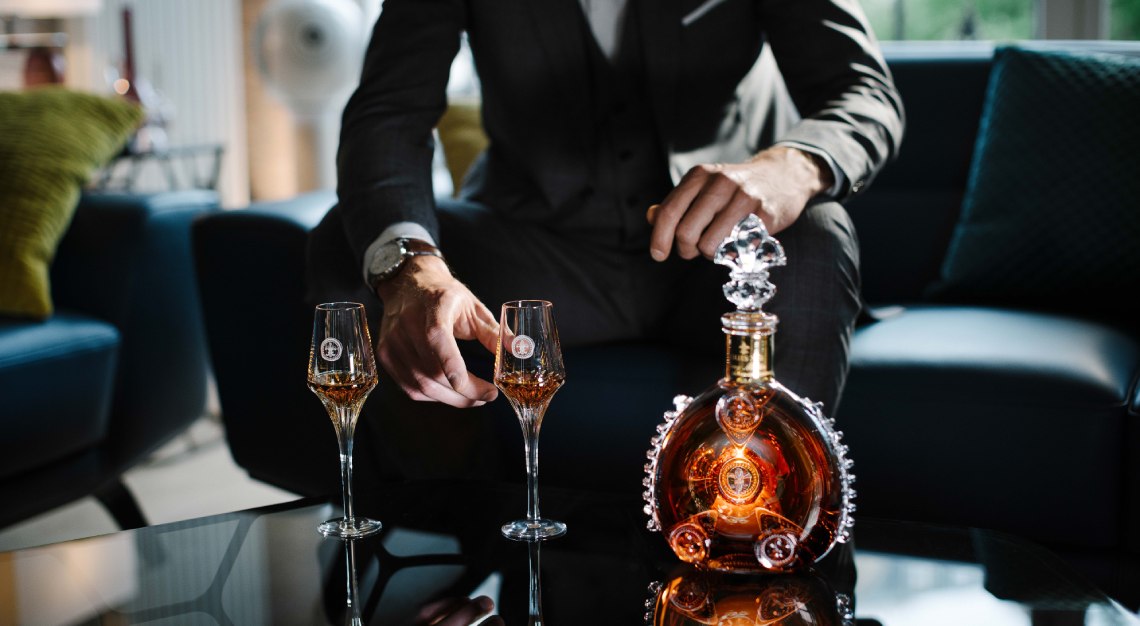 Best Cognac: Louis XIII
The story of Louis XIII goes way back to the early 1600s of France. King Louis XIII, who was the ruler from 1610 to 1643, was the first monarch who saw the good in a budding brandy industry. With his encouragement – and a shot of luck – it quickly developed into a major industry, and soon, the small town of Cognac gained recognition for the superior brandies that took its name. As tribute, his legacy lives on in the world's most exclusive Cognac, Louis XIII (S$4,388). As the lifetime achievement of five generations of cellar masters, it has everything you'd want in any spirit: elegance, balance, finesse and harmony. Made purely with ugni blanc grapes from Grande Champagne (the most prestigious grand cru of all), Louis XIII requires a blend of up to 1,200 eaux de vie aged in loose- grained Limousin oak barrels (they have the right balance of porosity, tannins, smokiness and acidity) for over a century. This results in a liquid gold that's widely adored for its floral bouquet and notes of honey, saffron, sandalwood and rose.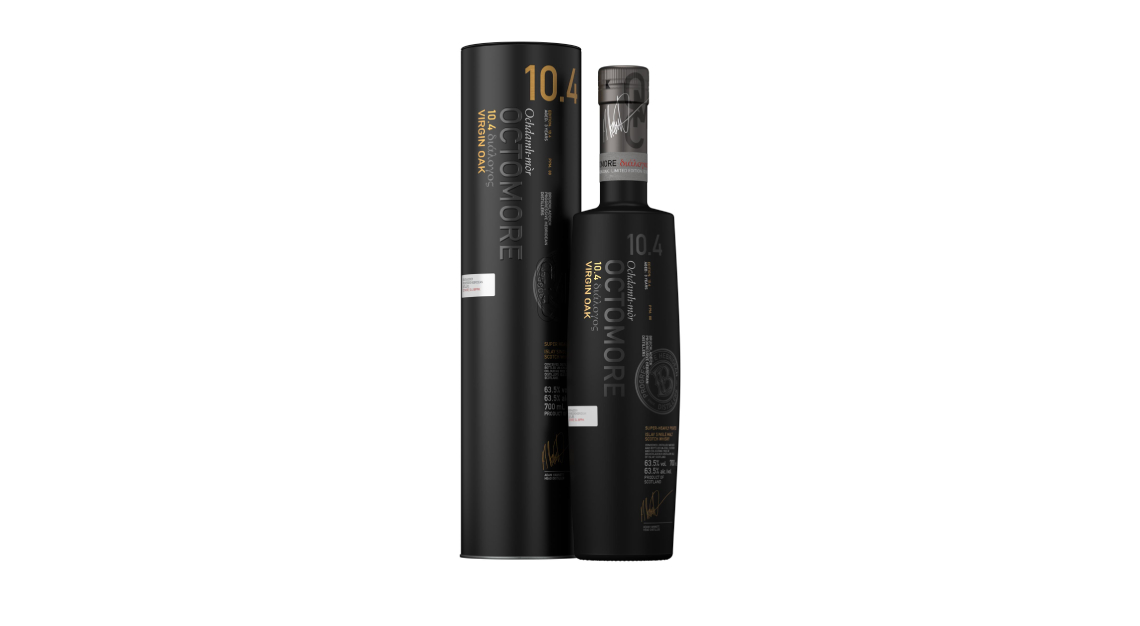 Best peated whisky: Octomore 10.4 Virgin Oak
Distiller Adam Hannett has done remarkable things with Bruichladdich's peated-Scotch series, taking the degree of peat (measured in parts per million, or ppm) to unusual heights. And he keeps experimenting. For this 10th edition of Octomore, Hannett showcases his obsession with terroir by using exclusively Scottish barley, even devoting one expression, the 10.3, to grain grown specifically in Islay.
The most interesting – and surprising – of this series is the 10.4 (S$310), the youngest whisky released by Bruichladdich, aged for just three years. While it might seem a wee lad, at 88ppm this is still a peated brute befitting the Octomore name, but it's also a surprisingly balanced dram, with delicious nuances from the high-toast char (on new French Limousin barrels) beneath the pungent smoke. The punch of a virgin-oak cask is just the match for this young peat monster, the most limited bottle in the range this year, with just 12,000 available.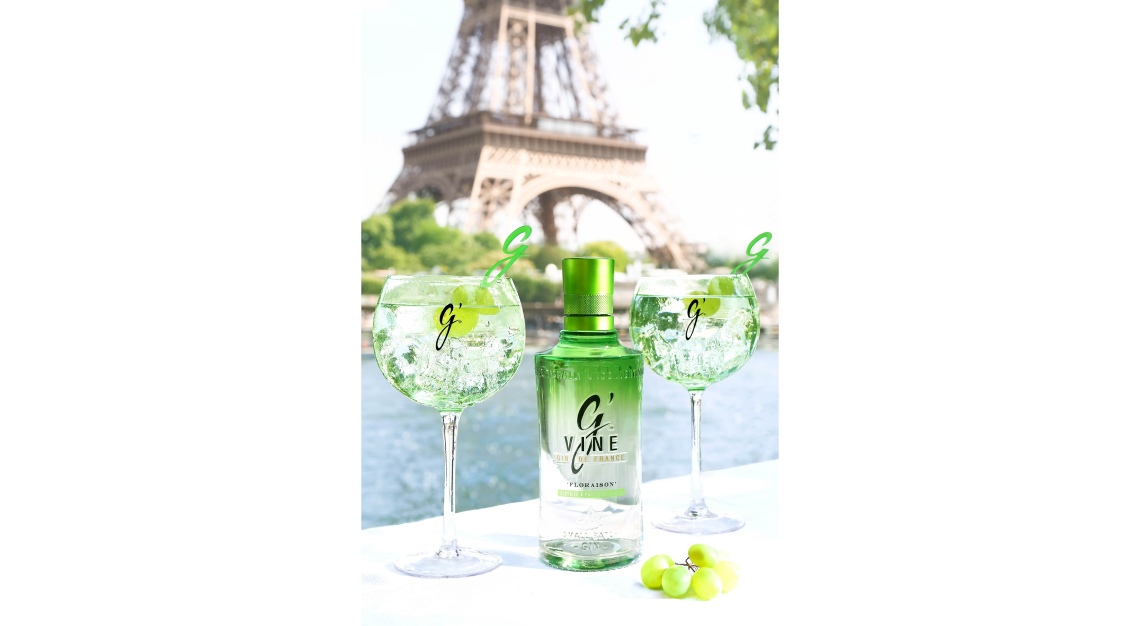 Best gin: G'Vine Floraison
Great times lie ahead when you're sipping on this gin. G'Vine shares a lot of similarities with cognac as it primarily uses the ugni blanc grape as its base, which is similar to how the first juniper spirits of France, Belgium and Holland from the 13th century were crafted. Distilled in the Cognac region, G'Vine Floraison (S$90) features green ugni blanc flowers that are handpicked before they mature into grapes. They are then macerated immediately in grape spirit for optimal extraction of their floral essence and the result is a literal potpourri coupled with lime and hints of ginger and – surprise, surprise – juniper, which takes a back seat, resulting in a more aromatic experience.
It's a gin that's unique, smooth and versatile, so even if you aren't sipping it on the rocks, it's equally at home in a martini, negroni, or a gin and tonic that's garnished with fresh white grapes.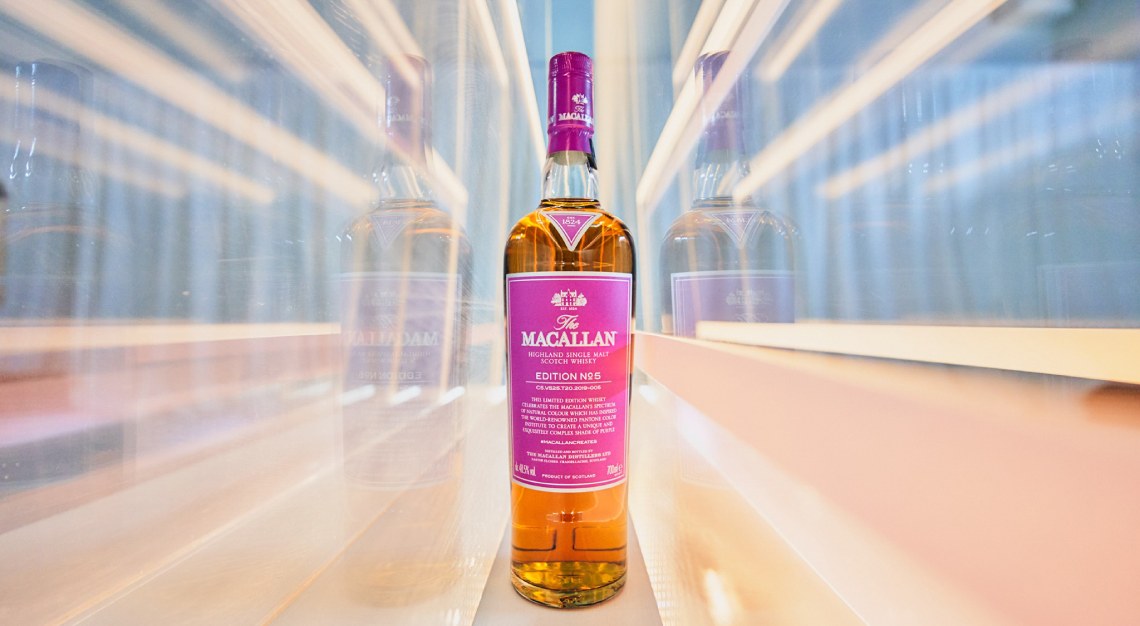 Best single malt scotch: The Macallan Edition No. 5
Of The Macallan's five-bottle Edition series, the curious and fascinating No. 5 (S$204) is our favourite so far. It diverges from the typical Macallan path of ageing in sherry-seasoned casks. In something of a shocking departure, whisky maker Sarah Burgess and her team aged the liquid only in American oak barrels.
But the gamble paid out. The single malt is notably lighter and brighter than its cousins. Nutty sherry notes and flavours of vanilla, toffee and pear shine through, along with gentle spice notes such as nutmeg and ginger. All the elements blend into a balanced, harmonious sum.
Which brings us to the other creative aspect of this fine whisky: its purple label. The colour, unique to The Macallan, was developed in partnership with the Pantone Colour Institute. While the label proclaims this as a celebration of The Macallan's natural colour, that feels like old news to us (no premium distiller adds colouring to its best batches these days). More interesting is the choice of hue itself: purple, the most royal of the rainbow's colours, feels appropriate for a spirit as complex as this whisky.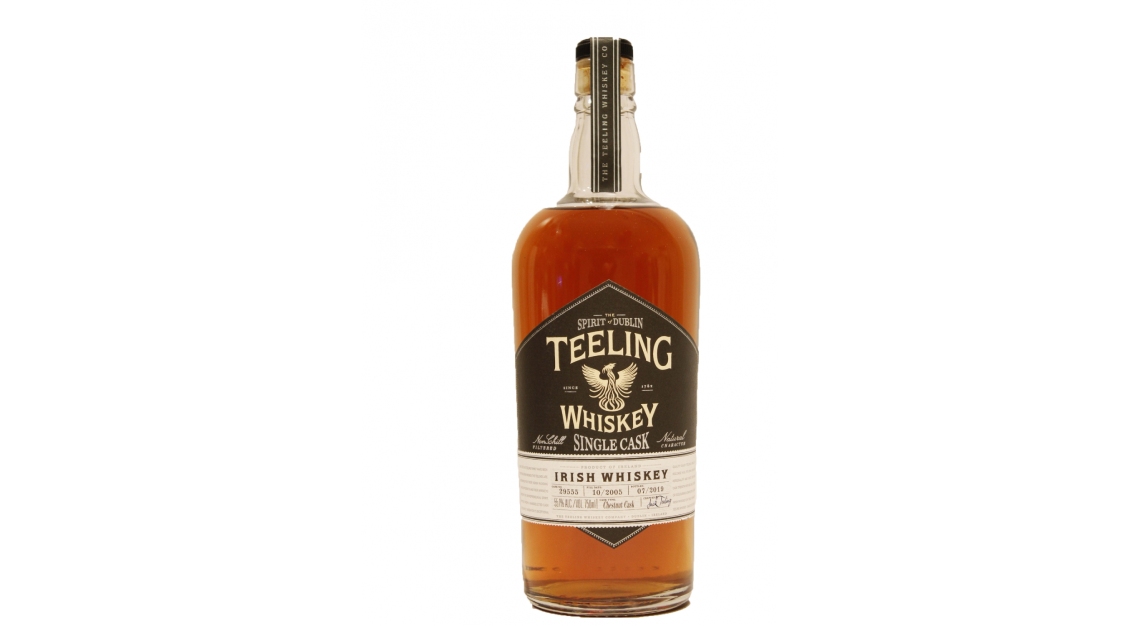 Best Irish whiskey: Teeling Chestnut Finished Single Cask
Until last summer, the only place you could buy a new bottle of this particular single malt was at Teeling's Dublin distillery. But to satisfy Americans' escalating lust for Irish whiskey, a special release of 846 bottles was earmarked for the US and fans did their happy dance. What makes this triple-distilled 13-year-old (US$100/S$136) so special is its unusual finishing cask. After its allotted years ageing in old bourbon barrels, the liquid went into cask No. 29555 – a barrel made of chestnut wood. The rare barrel finishing combined with the malted barley characteristics of Teeling single malts produces a spicy, salty-nutty and floral suite of flavours with an unmistakable hint of – you guessed it – warm chestnuts.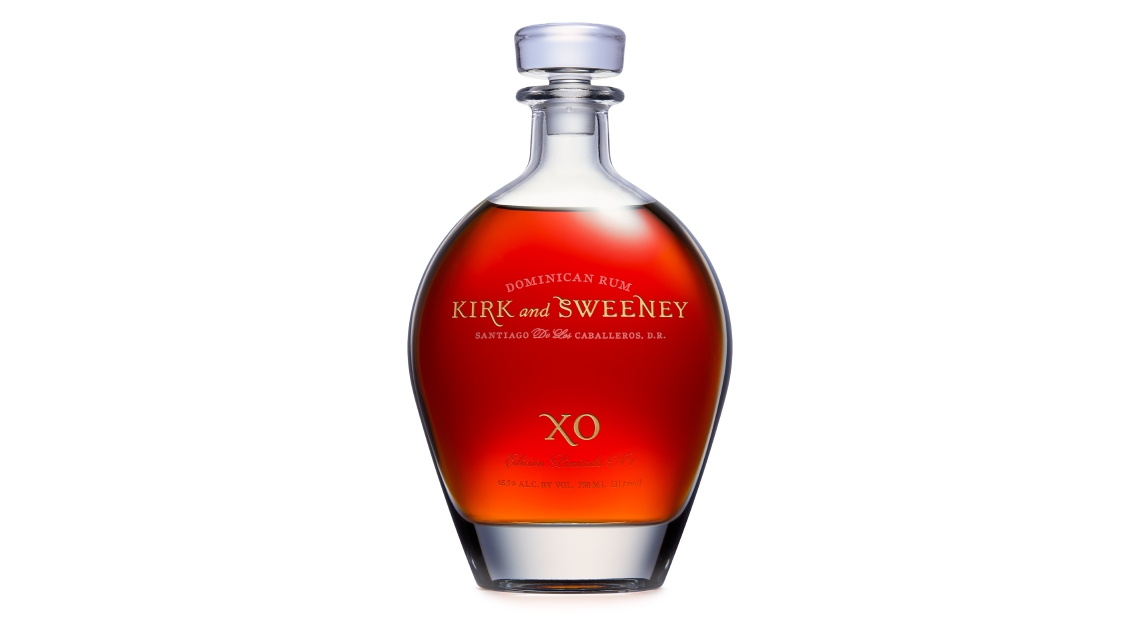 Best rum: Kirk and Sweeney XO Edición Limitada No. 1
This brand gets its name from a Canadian schooner used during the early years of Prohibition to smuggle rum from the Caribbean to the US. Unfortunately for those who awaited its arrival in 1924, the boat and its illicit cargo were seized by the Coast Guard outside New York, with the rum confiscated and the ship put into Guard service. But the spirit of its smuggled hooch lives on in the form of this new blackstrap molasses rum from the Dominican Republic (US$230/S$312). Aged for 25 years in American oak and bottled at a cask strength of 131 proof, the deep amber rum tastes of toasted oak and sherry with caramel, raisin and toffee, and its crystal decanter will look shipshape on any bar.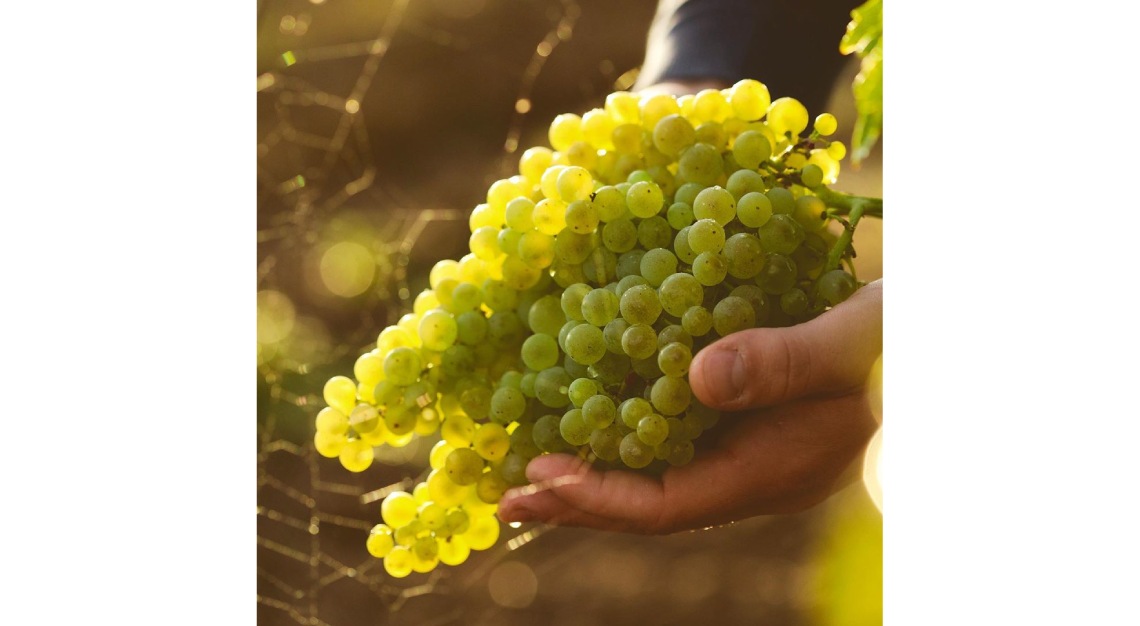 Climate saviour: Rémy Cointreau
You win some and you lose some. While the pandemic has had drastic effects on the social and economic fronts, emissions are falling. But the problem is, we have only seen large emission reductions during major recessions, and unless it leads to any sort of systemic change, it's not sustainable.
It's not too late for change and one company that's committed to the environment is Rémy Cointreau. Since the beginning of 2020, it has removed the packaging of its VSOP cognacs from the on-trade and off-trade network in a number of countries. It also wishes to eliminate all non-recyclable, reusable packaging by 2024 and achieve carbon neutrality by 2050.
Plus, it aims to aid winegrowers in improving their environmental practices with Rémy Martin Domains, an open-air research laboratory, and exclusive tailor-made training in environmental certification to Alliance Fine Champagne winegrowers.
Our full list of Best of the Best 2020 winners here