These restaurants are perfect for times when you just want to feast on hearty Italian favourites straight out of nonna's kitchen
Singapore's food scene is so vibrant that barely a week goes by without the opening of a shiny new restaurant offering something new and exotic. And yet, there's just something so satisfying about good old comfort food like a heaping plate of pasta, steaming hot risotto or wholesome, hearty lasagne. The notoriously finicky gourmands in Singapore must agree because there are plenty of excellent Italian restaurants to hit up when cravings for the classics strike. Here are our favourite Italian joints to beat a path to when the hunger pangs strike. Enjoy.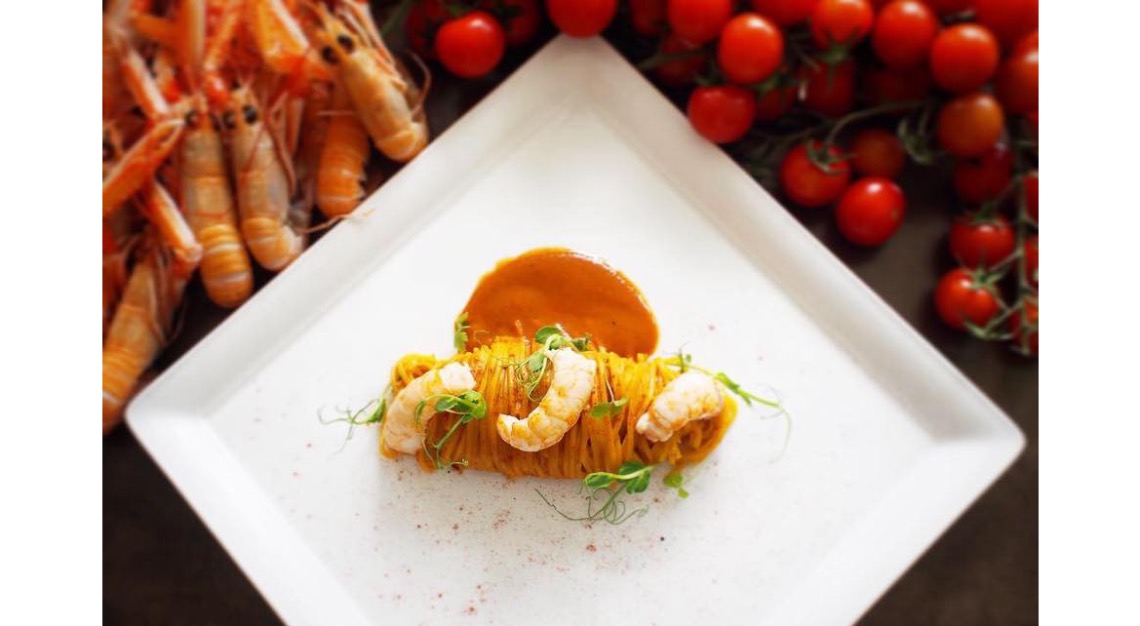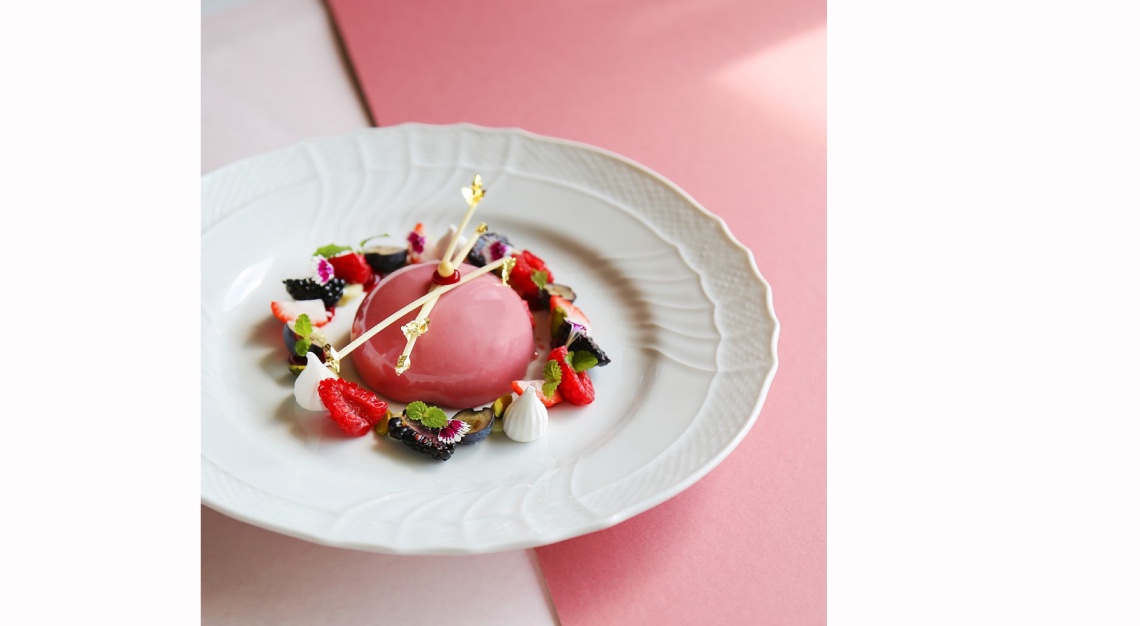 Aura
Elegantly decorated in rich hues of polished brass and bronze, Aura is a stunning 90-seat restaurant at the National Gallery Singapore. The restaurant, which is part of the ilLido Group, offers a wide range of antipasti, pastas and mains inspired by Italy's home-style recipes. The pastas are always a hit – such as the Tagliatelle with Beef Ragu, Charred Carbonara with mace and Vermouth crumble. What's interesting is that there's also a gluten-free menu here, which you'll be hard-pressed to find in the realm of Italian cuisine.
Aura
05-03
National Gallery Singapore
1 Saint Andrew's Road
Singapore 178957
Tel: +65 6866 1977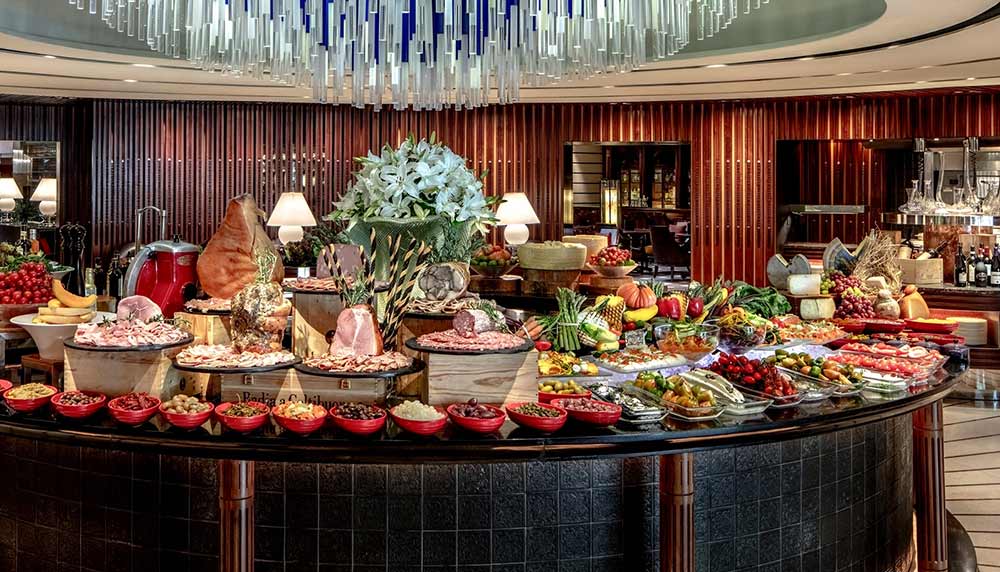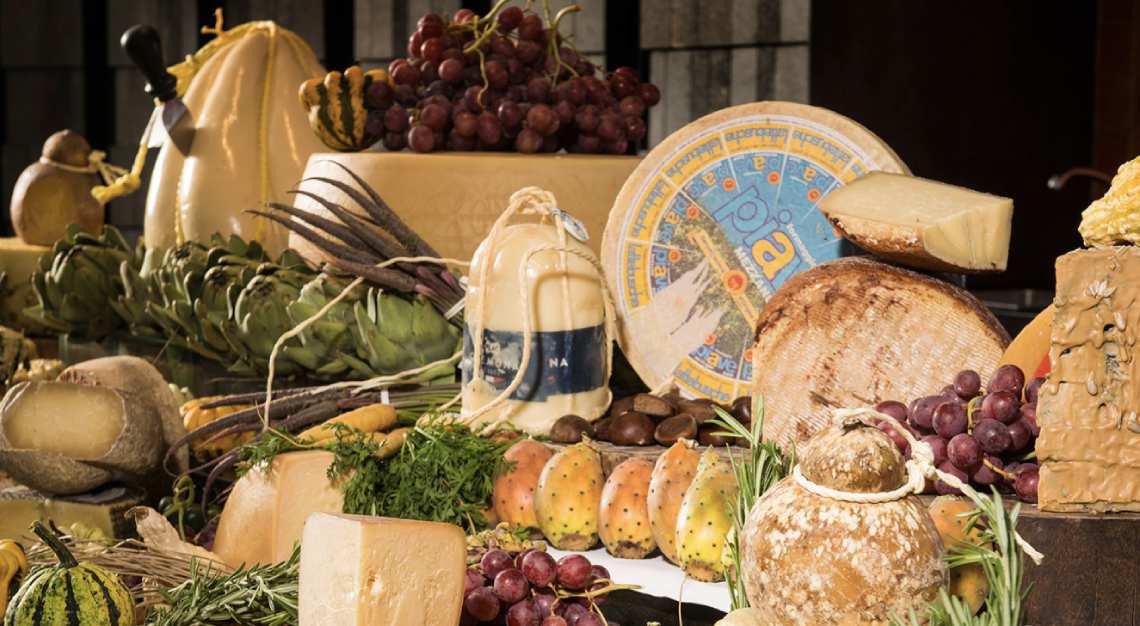 Basilico
Located at Regent Hotel, Basilico's immensely popular Italian buffet spreads are the reason it hosts a steady stream of repeat clientele. With antipasti, live and dessert stations, as well as a rotisserie, espresso bar and walk-in wine cellar, this is the place to go for a hearty, gut-busting meal. Not a big eater? No worries. There's also semi-buffet and a la carte options for those with smaller appetites.
Basilico
Regent Hotel Singapore,
Level 2
1 Cuscaden Road
Singapore 249715
Tel: +65 6725 3232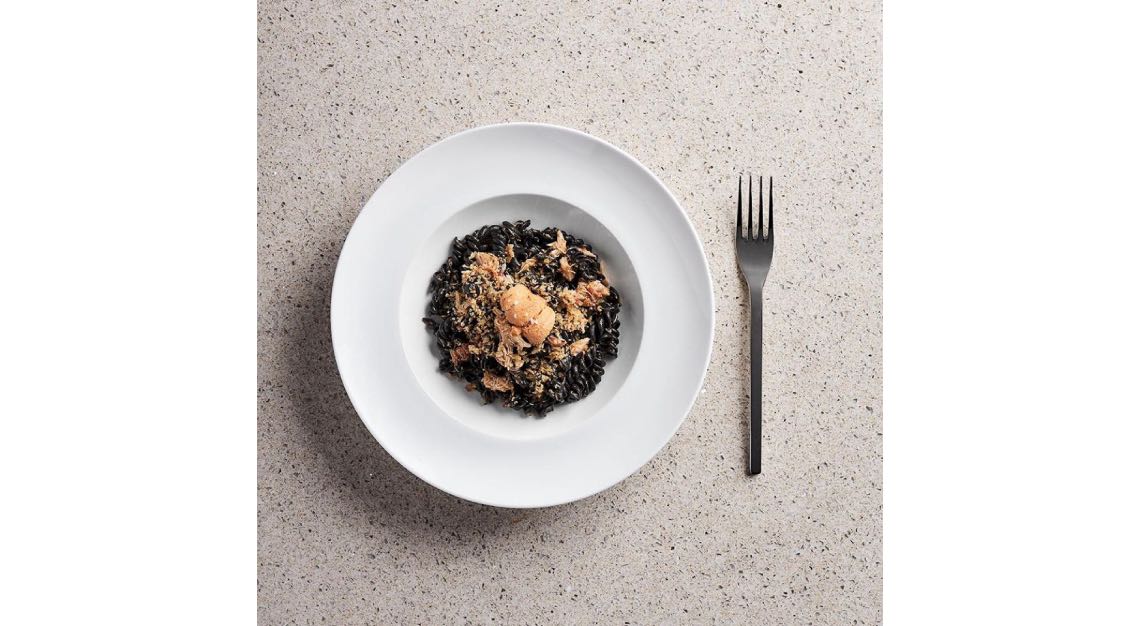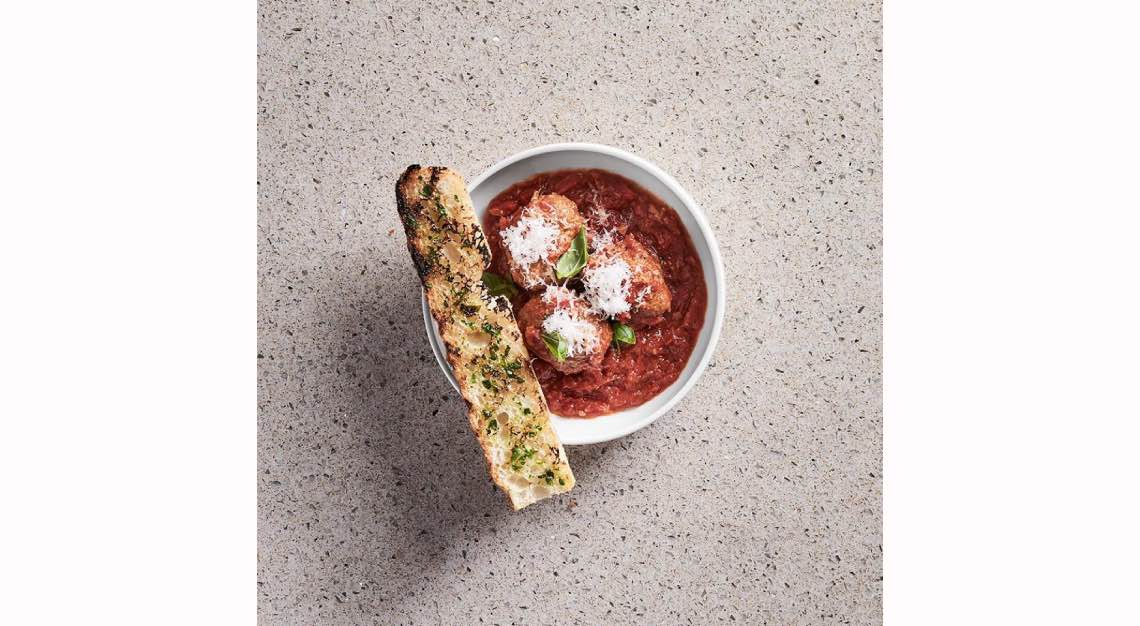 Bar Cicheti
The sister restaurant to the pizza-centric Cicheti on Kandahar Street, this establishment oozes a similar stylish yet laid back vibe that gets one in the perfect mood for a feast. At Bar Cicheti, chef Lim Yew Aun, who has spent close to 10 years honing his skills in Italian cuisine, offers a wide selection of fresh pastas. The best one here, or so we think, is the simplest – the Cacio e Pepe. Made from just three ingredients – thick spaghetti, pepper and cheese – it requires plenty of technical finesse to pull off successfully. It's pretty filling, too, and is best washed down with one the bar's many natural wines. 
Bar Cicheti
10 Jiak Chuan Road
Singapore 089264
Tel: +65 6789 9806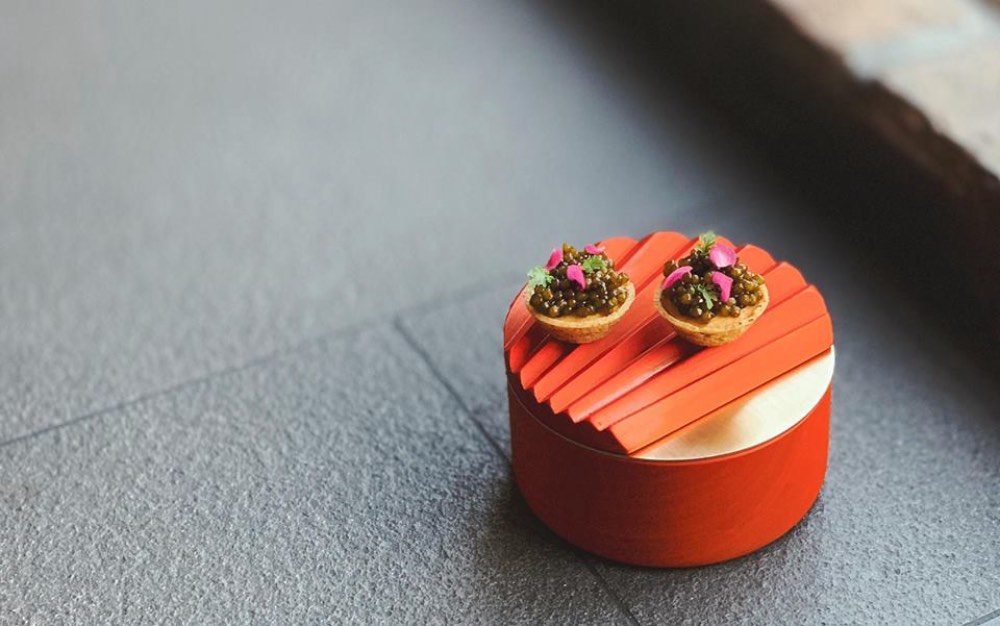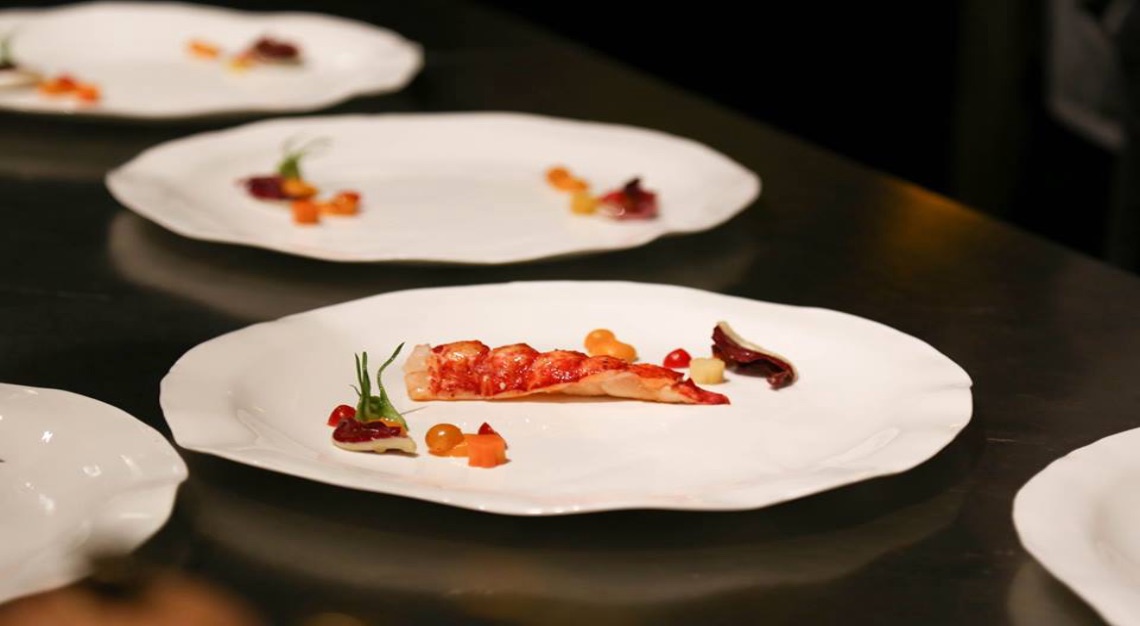 Braci
This intimate one Michelin-starred contemporary Italian restaurant is helmed by chef extraordinaire Beppe De Vito, who is also the founder of the ilLido group (which owns Aura, Amo and Osteria Art). Braci, which means embers in Italian, aims to elevate the "primitive" style of cooking with a wood fire through the use of the Josper oven and the shichirin grill. The restaurant's signature risotto dish pays homage to the port city of Venice as the connection between Asia and Italy with the use of fresh seafood from around the world and the use of sweet prawn paste, a typical Asian spice. Dig in, then head up to the rooftop bar, which makes a great spot for a post-dinner nightcap.
Braci
52 Boat Quay
#05-01
Singapore 049841
Tel: +65 6866 1933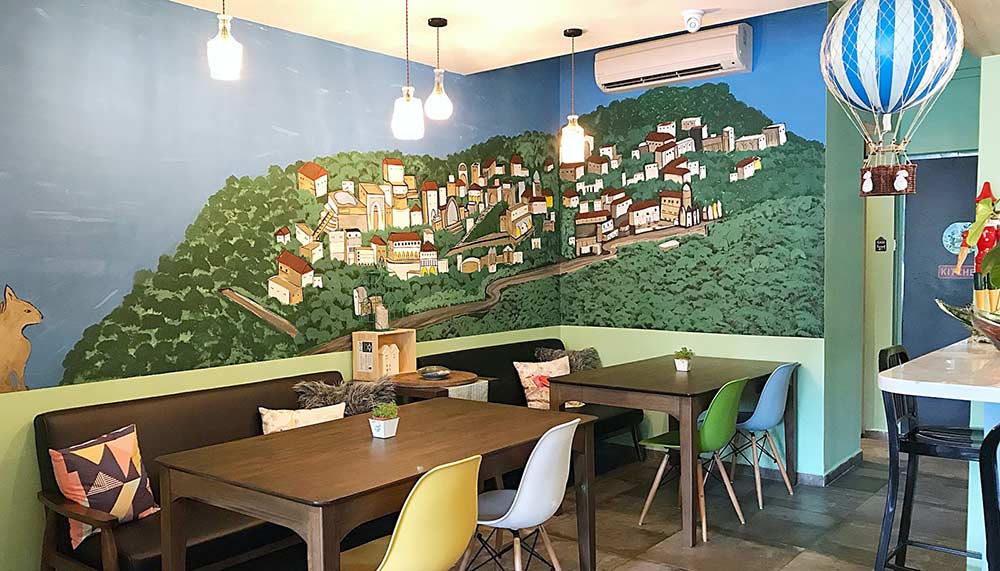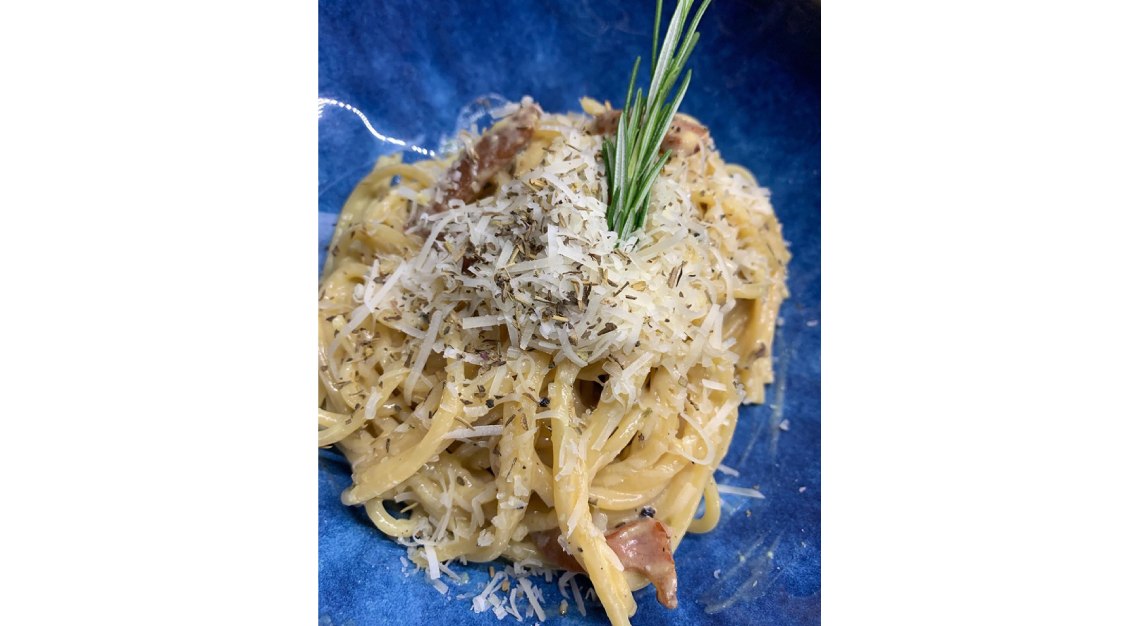 Casa Manini
This may be a fairly new kid on the block but it's already generating buzz for its homely vibe, mouth-watering recipes and generous portions. Run by chef Fulvio Manini, a former executive at a luxury company, this charming 45-seater restaurant has been attracting plenty of fashion industry insiders, and you know what they say about food when fashion people can't get enough of it. Many of the recipes are inspired by chef Manini's family, who used to run a restaurant in the Lombardy region of Northern Italy. The Classic Beef and Pork Lasagne is a must as is the rich Rigatoni al Brasato di Manzo (pasta in braised beef sauce), which are both best accompanied by Italian wine, of course.
Casa Manini
14B Kensington Park Road
Singapore 557265
Tel: +65 6281 1286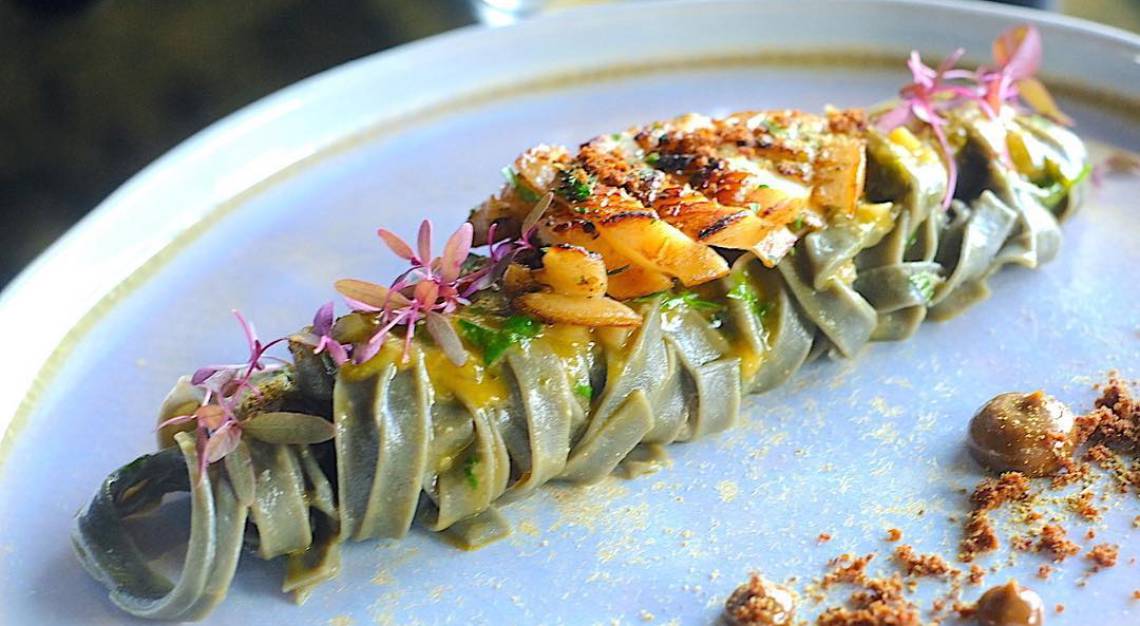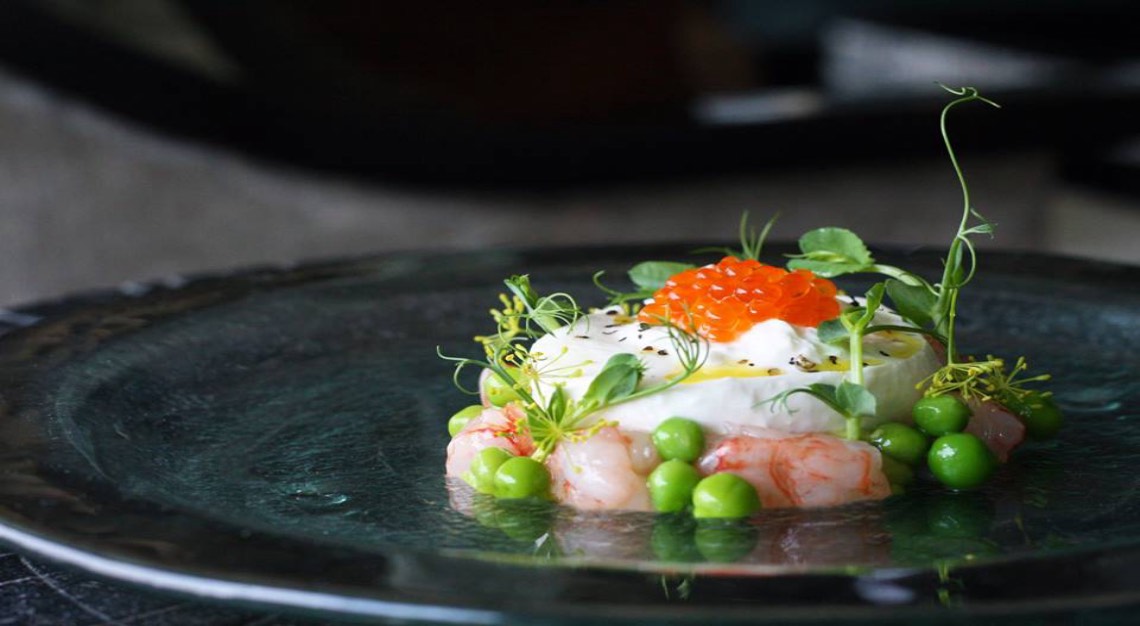 Forlino
This swanky restaurant at One Fullerton boasts sweeping views of Singapore's marina waterfront and is the place to bring someone you'd like to impress. Chef Matteo Ponti draws influences from every corner of Italy for his fine contemporary Italian fare. Refined versions of classics include Risotto with Sardinian Saffron and Blue Fin Tuna and Linguine with Sardinian Bottarga and Hokkaido Sea Urchin.
Forlino
02-06
One Fullerton
1 Fullerton Road
Singapore 049213
Tel: +65 6690 7564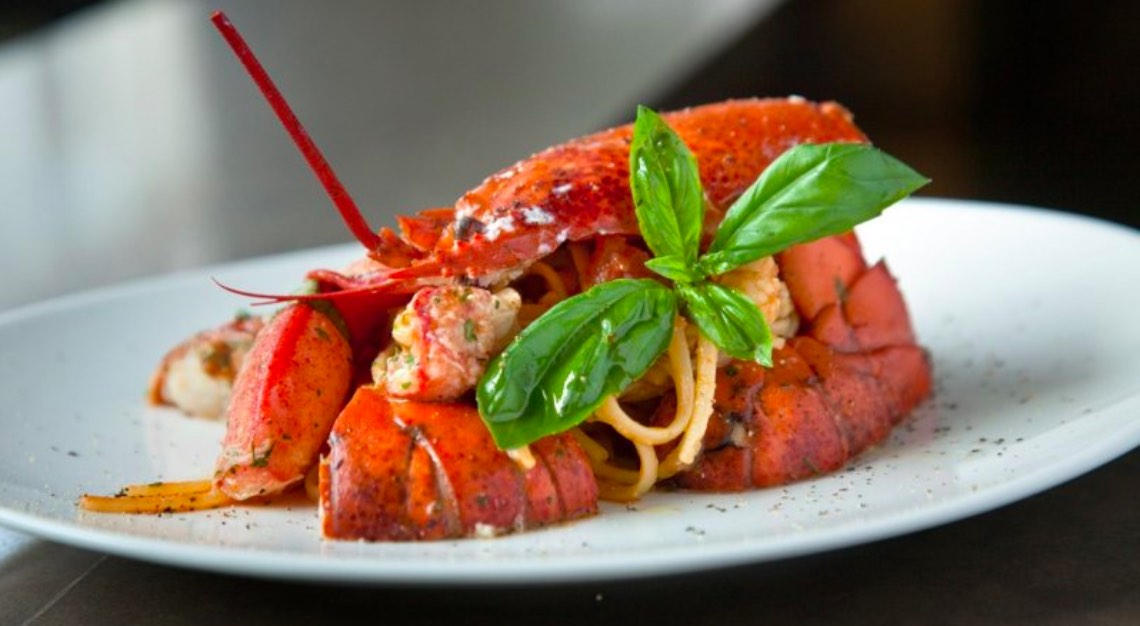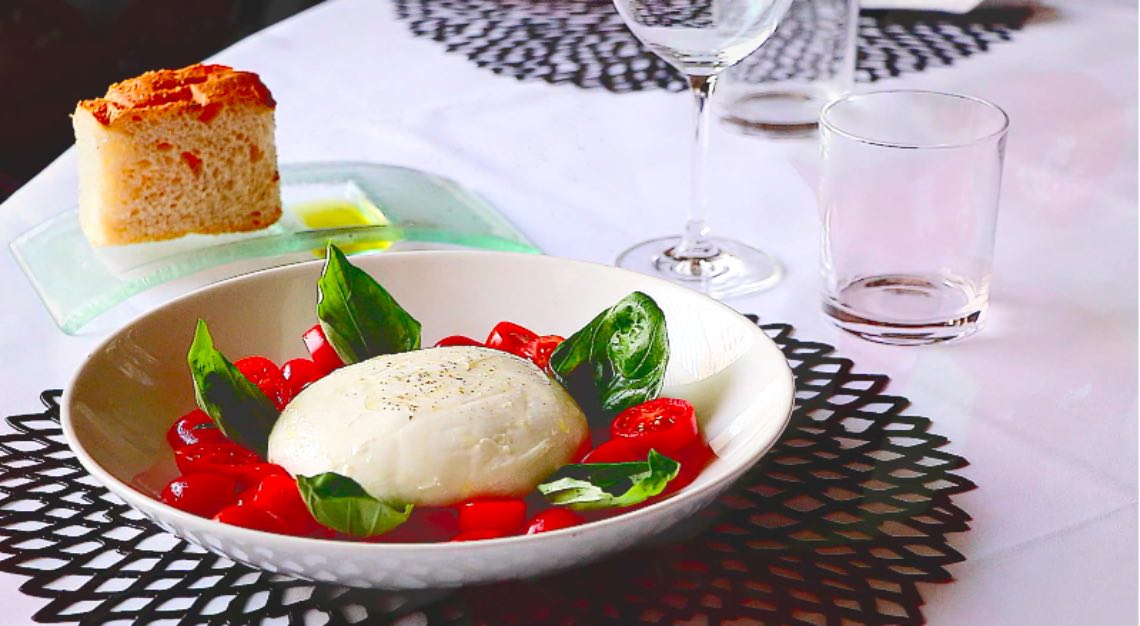 Garibaldi
For the past 15 years, Garibaldi has been consistently serving up some of the most delicious fine Italian food. Executive chef and owner Roberto Galetti, who steered the restaurant to a one Michelin star award, is a seasoned hand at turning out authentic Italian dishes like Penne Carbonara and Rigatoni alla Bolognese. The restaurant also offers a good selection of Italian cheeses and delightful starters, including a Wagyu Beef Carpaccio and Italian Parma Ham with Porchini mushrooms.
Garibaldi
36 Purvis Street
Singapore 188613
Tel: +65  6837 1468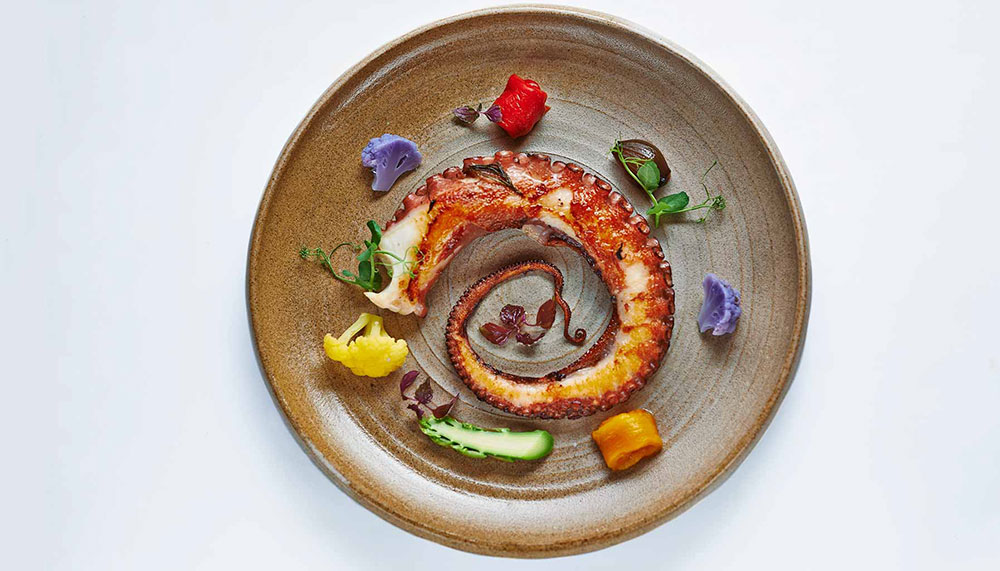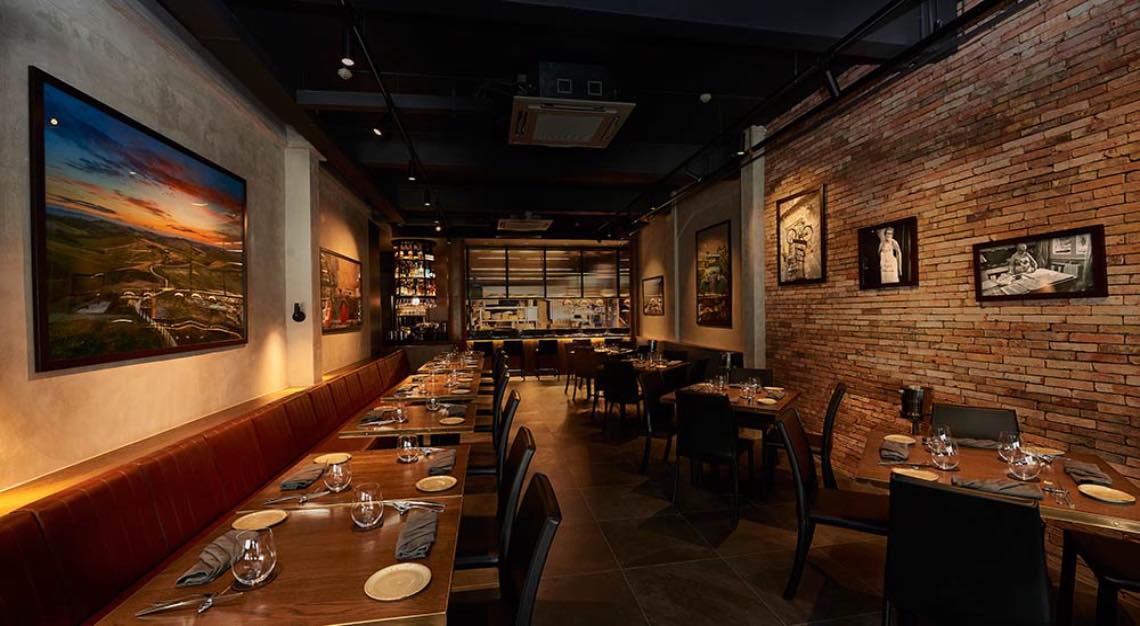 Guccio
My favourite dish out of the six-course seasonal tasting menu that I sample is Polipo – Sardinian octopus leg served with seasonal vegetables and a salmoriglio dressing. Chef Marco Guccio prepares the octopus exactly how his grandfather would: by aggressively smashing the tenderising the flesh before gently poaching and pan-searing it. The resulting flesh is firm to the touch but supple and creamy once in the gob.
Guccio Ristorante
20 Gemmill Lane
Singapore 069256
Tel: +65 6224 1684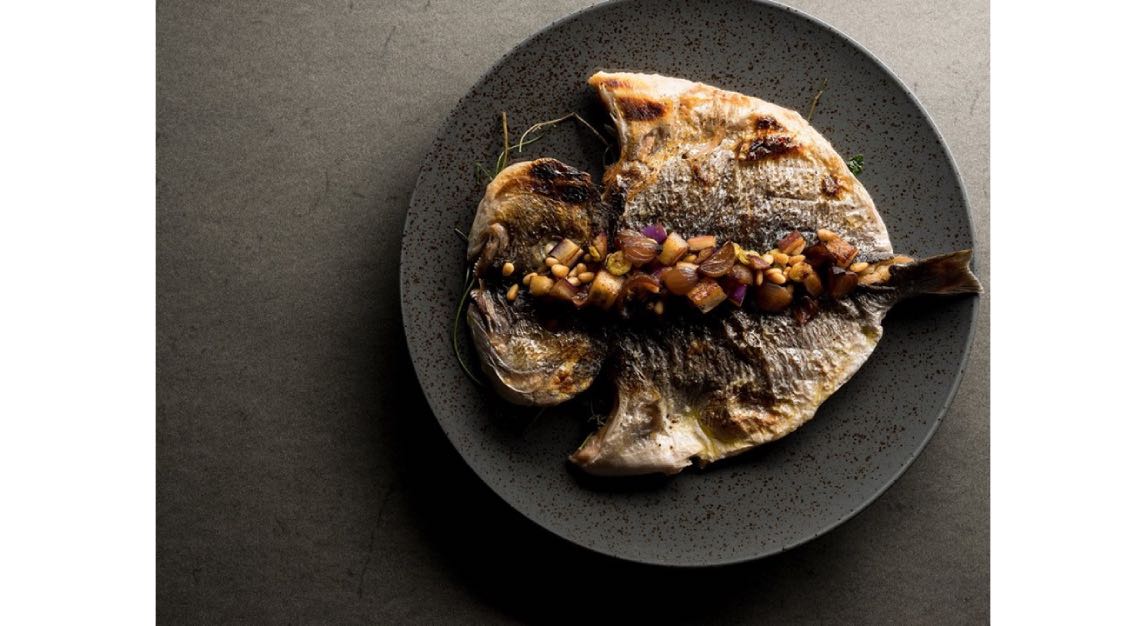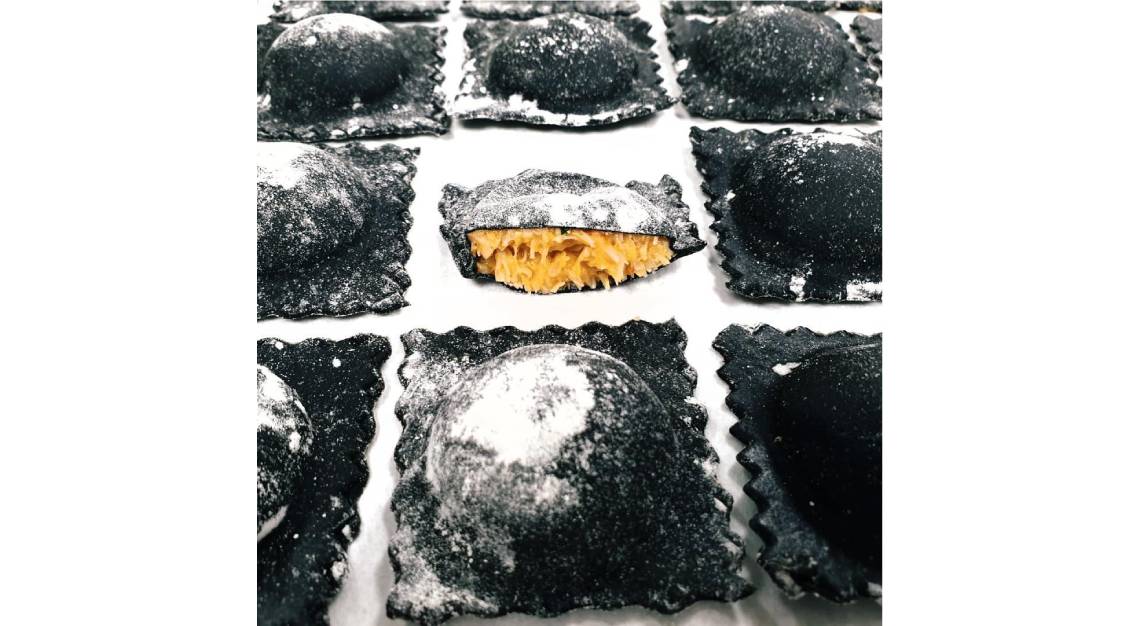 La Strada
For a refined take on the classics such as pasta carbonara, risotto and tiramisu, head to the newly renovated La Strada, part of the Les Amis F&B group. Chef Dalton Fong, who has been on multiple immersion trips to Italy, showcases his confident hand in whipping up crowd pleasing Italian favourites. At dinner, the menu expands to include a wider range of dishes with starters like Sea Octopus Polpo and a selection of meats and seafood fresh off the grill. Do make room for dessert like the aforementioned tiramisu as well as Crème Brûlée and Affogato.
La Strada
#01-13
Shaw Centre
1 Scotts Road
Singapore 228208
Tel: +65 6735 6656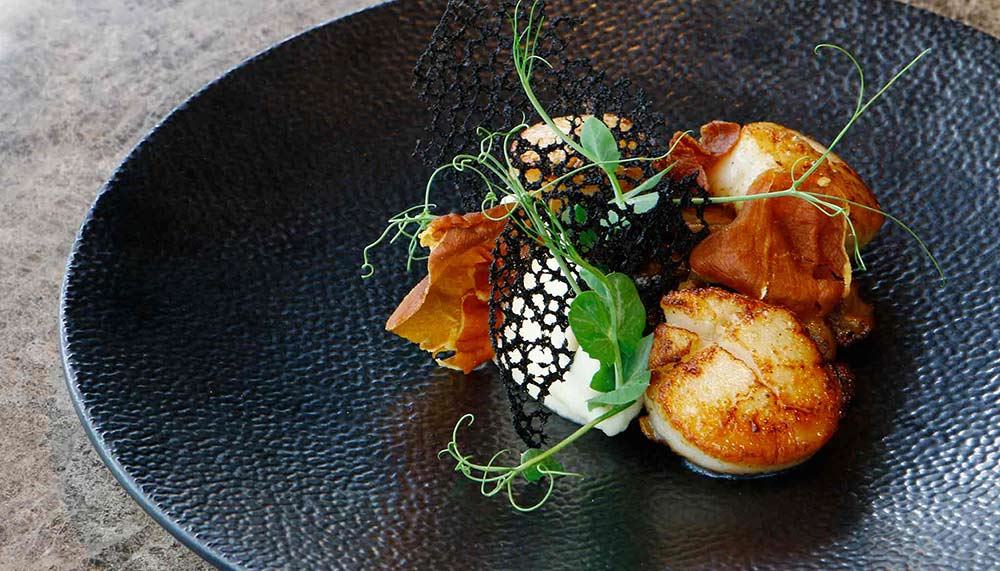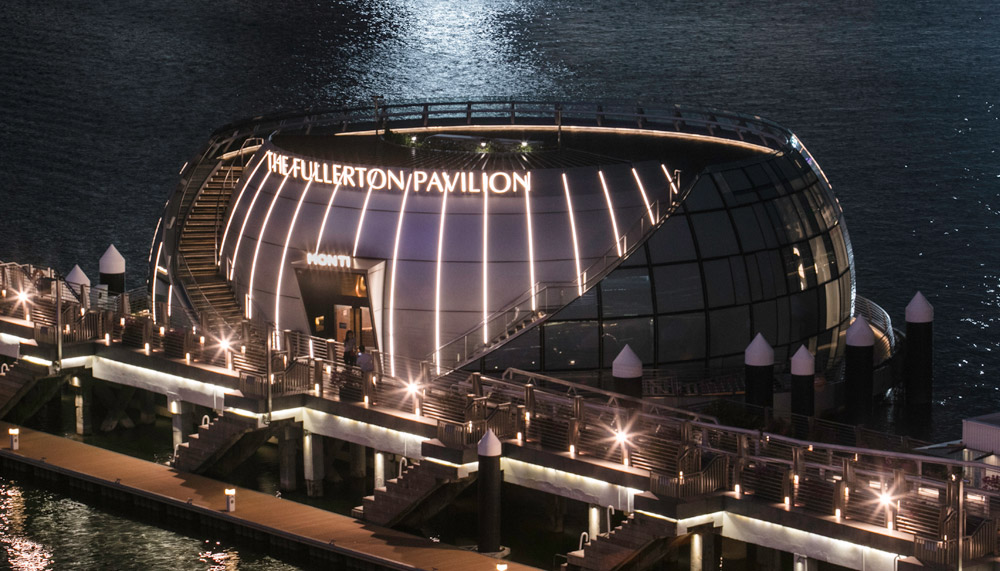 Monti
Perhaps the menu item that best embodies what Monti is about is the Baby Squid in a Cherry Tomato Broth. Decidedly rustic, the broth is delicate, as is the squid, with the capers adding a lively bite to the broth. It's served with plenty of crusty bread, which can also be dunked into one of three varieties of olive oil on offer, ranging from subtle to extremely robust. Sourced directly from small growers in Italy, they come in Monti-branded containers, but are unfortunately not available for sale. More's the pity; I would have made off with the Nocellara if I had the chance.
Monti
82 Collyer Quay
Singapore 049327
Tel: +65 6535 0724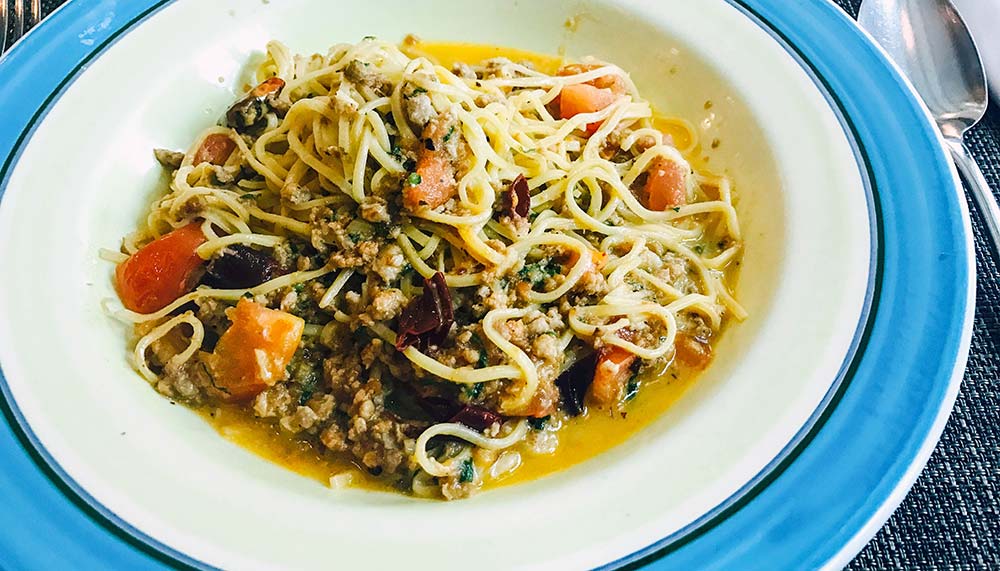 No Menu
Founded by chef Osvaldo Forlino, the restaurant is staffed by his family members — even his mother takes shifts at the restaurant during her frequent visits to Singapore. As its name suggests, the restaurant by and large revolved around a setting where diners can sit back and enjoy whatever the chefs's making that night. It isn't too much to say that No Menu is quite like an omakase restaurant. That said, there is a small menu, for those who're satisfied having just a single main or a couple of signature dishes to share.
No Menu
23 Boon Tat Street
Singapore 069621
Tel: +65 6224 0091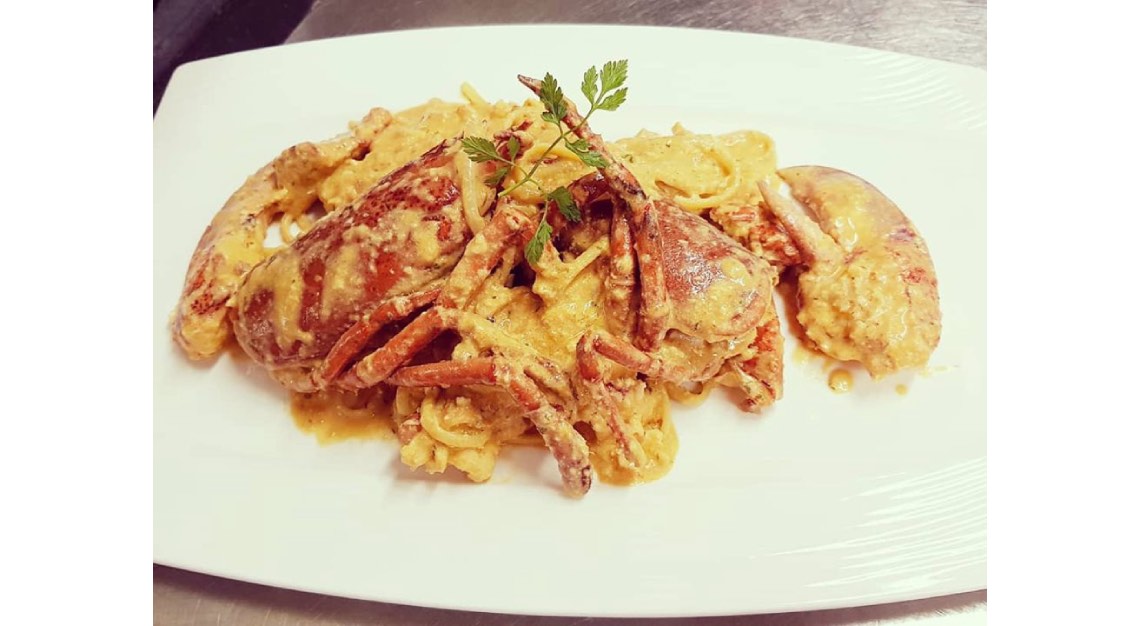 Ristorante da Valentino
Located in Turf Club Road, chef Valentino Valtulina's Ristorante Da Valentino is a bit of a trek from the city centre, but is well worth the commute. Savour honest-to-goodness trattoria staples like Prosciutto Ham on Rock Melon, Calamari Fritti and generous plates of pastas and pizzas. Plus, chef Valtulina almost always has a selection of off-menu items up his sleeve so do enquire about them when placing your orders.
Ristorante da Valentino
01-19
The Grandstand
200 Turf Club Road
Singapore 287994
Tel: +65 6462 0555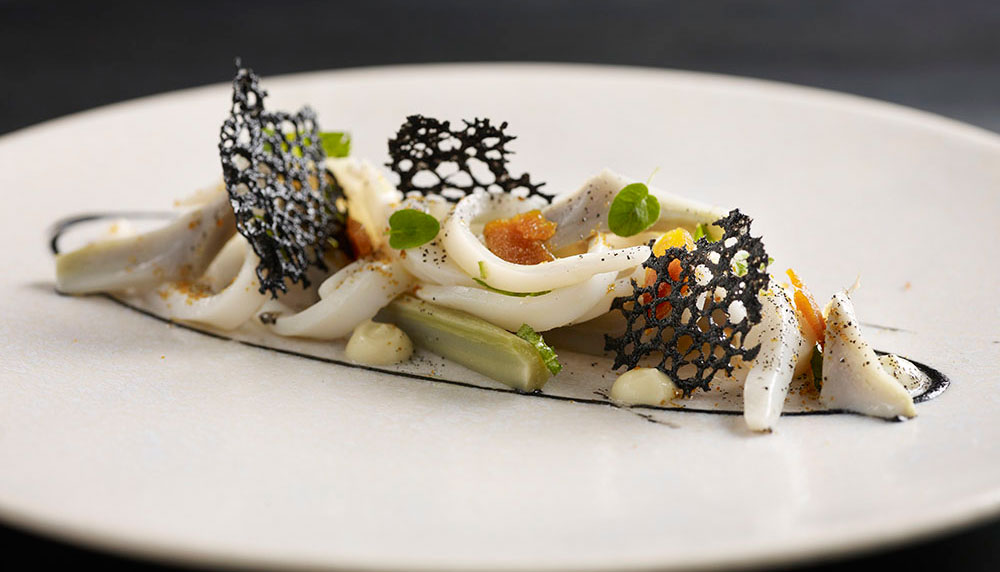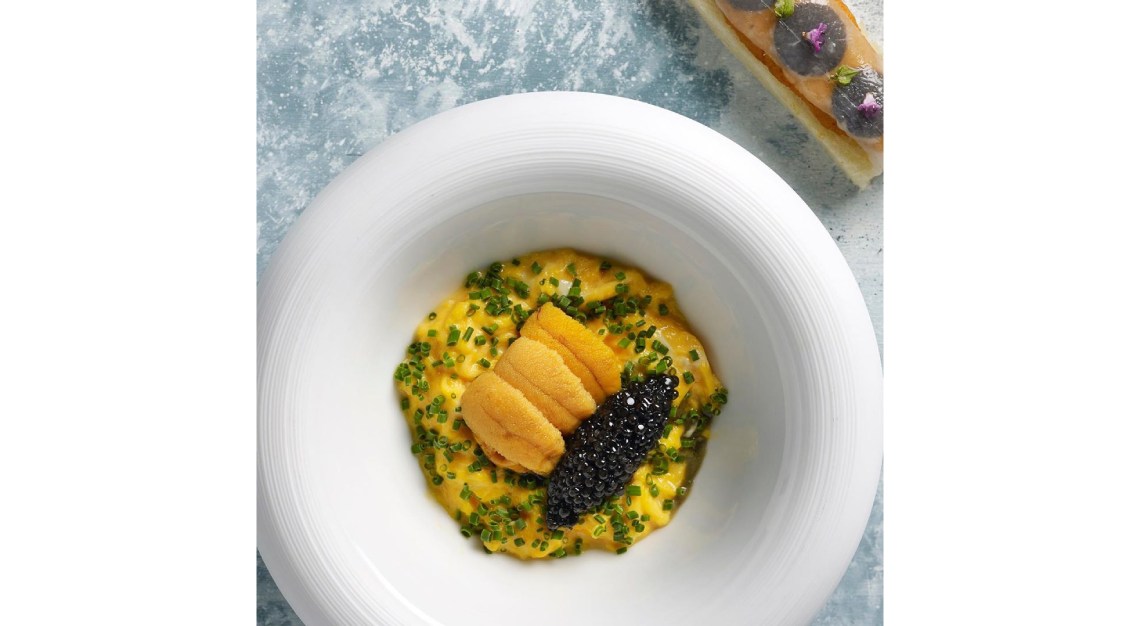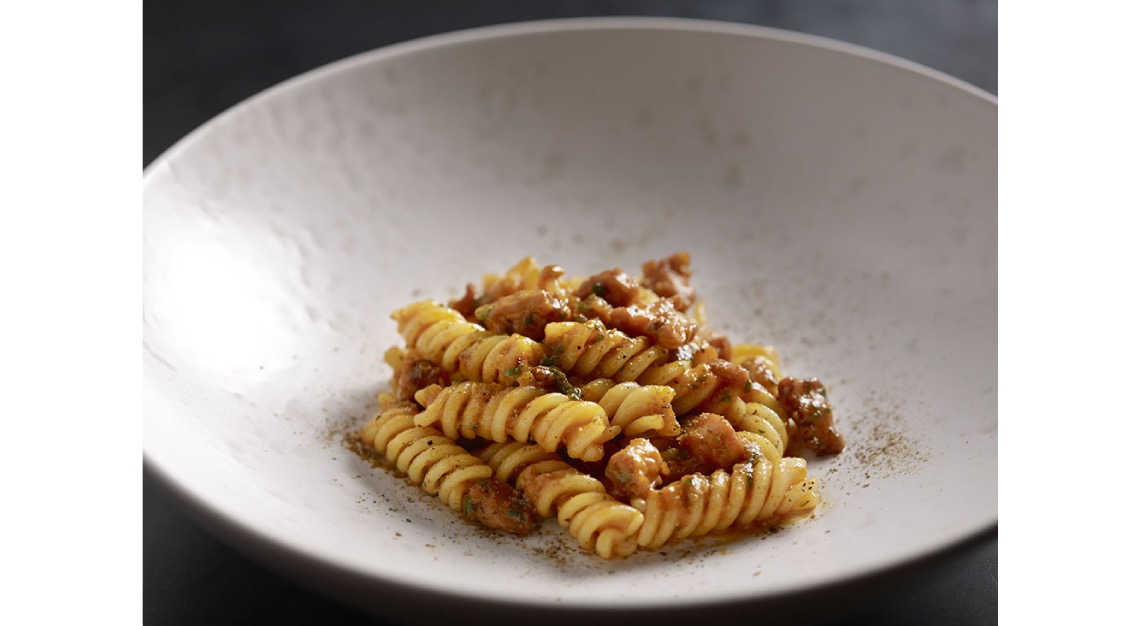 Buona Terra
Buona Terra's location along Scotts Road makes it a great spot for a stylish meal, whether it is for business or leisure. Chef Denis Lucch, offers elevated Italian cuisine inspired by a collection of recipes handed down through generations of his family. Highlights include an indulgent Carbonara Pasta with cured Japanese organic egg and shavings of Perigord truffle and a classic tiramisu. The restaurant also has a VIP room furnished with Victorian armchairs for those who want some privacy or a space for a special celebration.
Buona Terra
29 Scotts Road
Singapore 228224
Tel: +65 6733 0209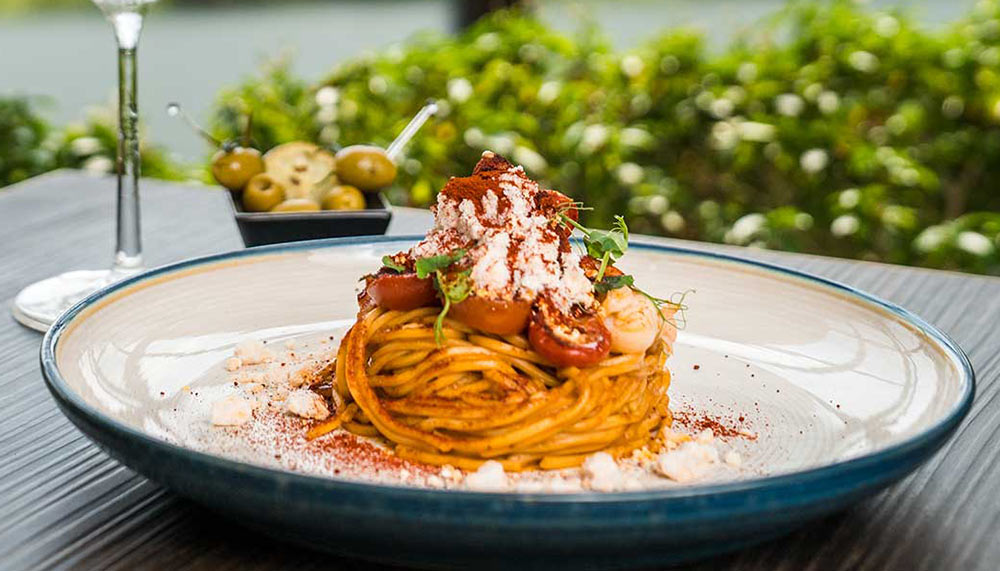 The Cliff
The pastas and mains are where Fraternali's stroke of genius really lies. All the pastas are handmade and hand-pulled in the restaurant, using flour from Italy. Instead of using a single egg yolk to 100g of flour (as normal homemade pasta recipes call for), Fraternali uses 24 egg yolks to a kilogram of flour. You'll get to savour the pasta in the signature dish, Spaghetti "Alla Chitarra" with lobster. The lobster is first marinated with lobster oil and herbs, before being prepared sous vide. It's then tossed with smoked paprika. The pasta is flavoured with a lobster broth, made using a blend of lobster shells and tomatoes.
The Cliff
Sofitel Singapore Sentosa Resort & spa
2 Bukit Manis Road
Sentosa
Singapore 099891
Tel: +65 6708 8310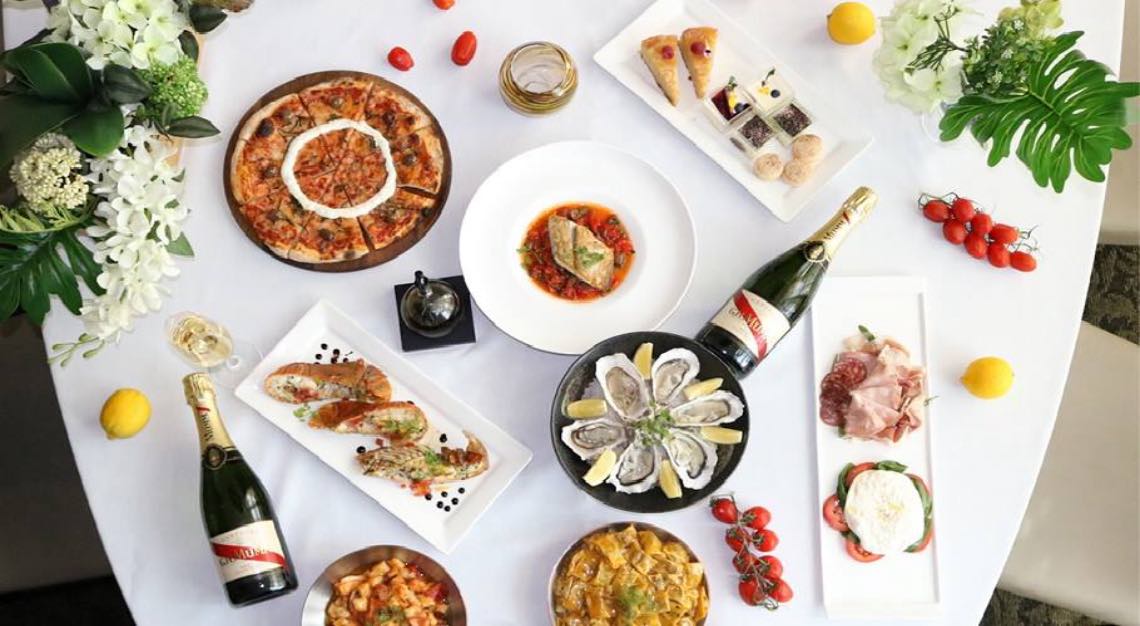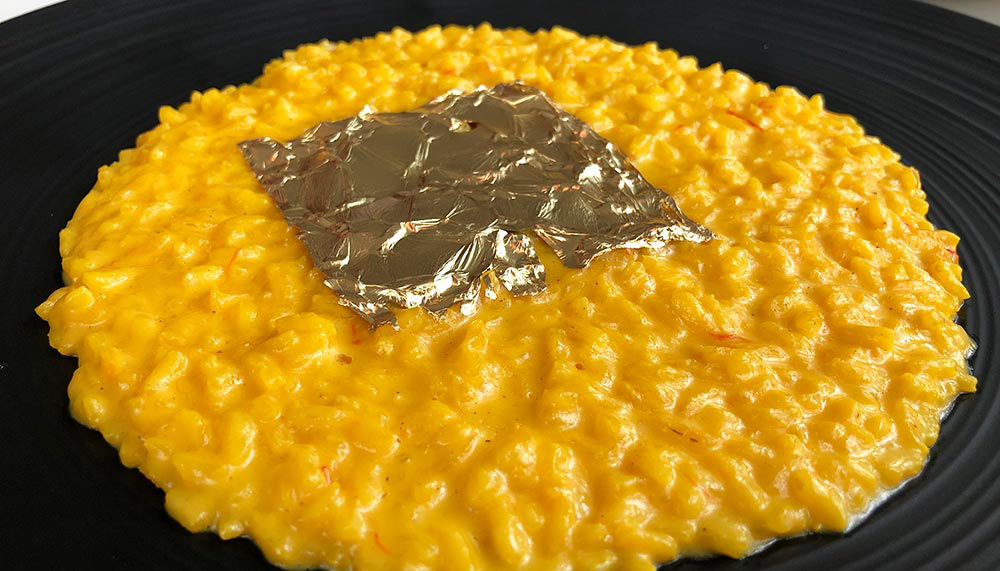 Located at the 43rd floor of the Ocean Financial center in the heart of CBD, Zafferano presents a surreal dining experience, overlooking Singapore's skyscrapers in the CBD and Marina Bay areas. It is not just the spectacular view that brings in the crowd, but it is the exquisite classic Italian flavours that makes the diners come back for more. Zafferano's employs a modern, international approach to their food, using fresh produce sourced mainly from Europe. PSA: Zafferano will also be introducing a special four-course dinner for the upcoming National Day. Available on the 9 August 2019 at $98++, highlights include Raw Red Prawn Ricotta, Carnaroli Acquerello Risotto and Quail Ragout.
Read the full review here
Level 43
Ocean Financial Centre
10 Collyer Quay
Singapore 049315
Tel: +65 6509 1488