It's time we kill the gender bias conversation in the kitchen
It's 2020, yet gender inequality is still a thing. Despite decades of progress and efforts to close the gap, reports have shown that nine out of 10 people still hold some sort of bias against women. Sh*t happens, and it still does, even in the kitchen. Why are there lesser female chefs in the kitchen? We hear it from 12 chefs who, perhaps, know best.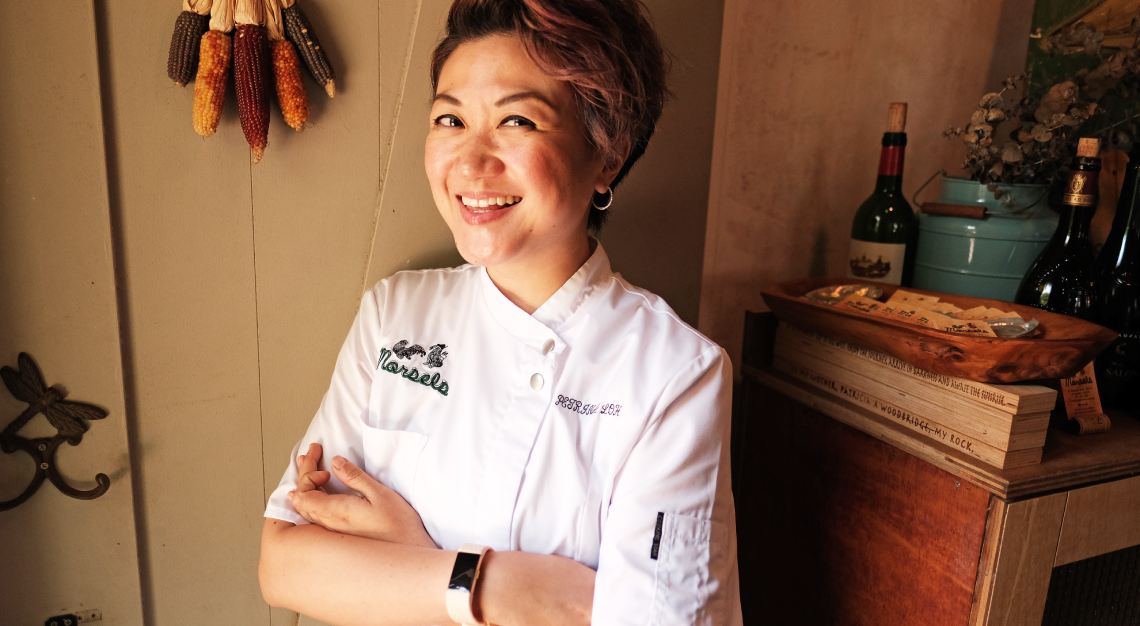 Petrina Loh
Chef-owner of Morsels, Singapore
"No matter how you glamourise it, cooking professionally is still a blue-collar job. That's probably why you don't see many females in the kitchen, just like how not many are in construction or vocations that require hard labour. Being a chef also requires of grit, tenacity and physical strength. In the last trait, we may lag behind as females are physically not built that way. But we have long adorned our home kitchens for centuries looking after our families and raising kids with delicious food. If you think about all the nonnas in Italy and our own grandmothers, they are strong and beautiful women who make great cooks.
"It's also in our genes to be more emotional. To cook professionally, females need a very strong mental disposition, a heart of steel to ward off negative remarks you might hear and not take them personally. The pros of having a female chef in the kitchen are that we bring our traits, like being attentive, paying attention to details and our organisational skills to the table.
"At the end of the day, it's not about beating the males in the kitchen, but about using our strengths to make a great team. It all boils down to leadership, respect and skill set, all of which have nothing to do with gender."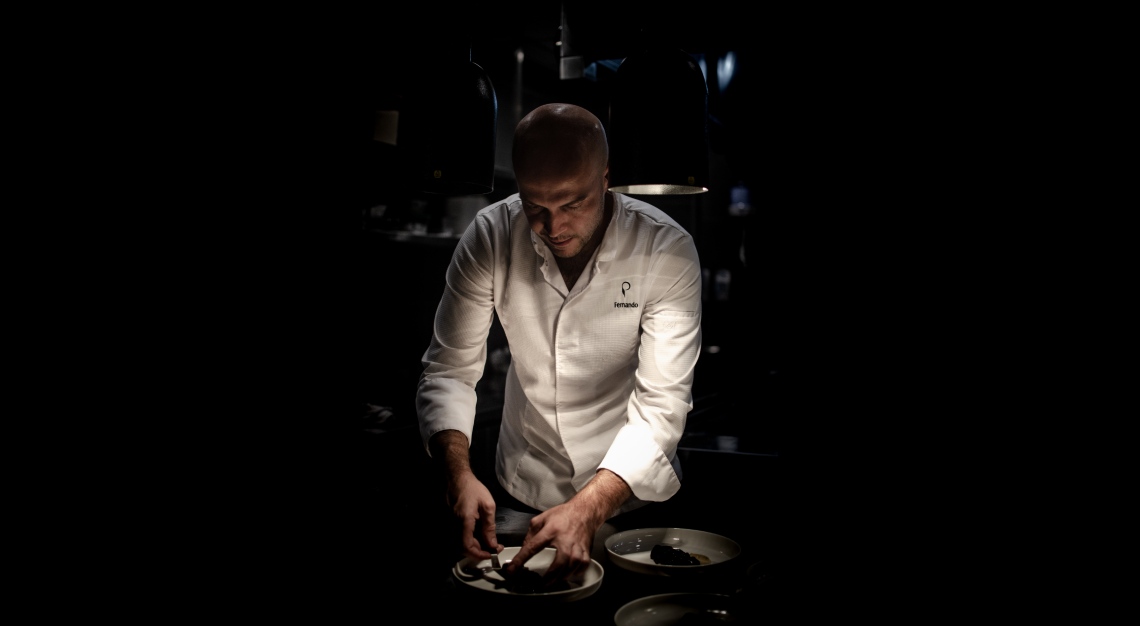 Fernando Arévalo
Executive chef of Preludio, Singapore
"This is a very tricky question. If one says that less women pursue this career because of the long hours and hard physical labour required, some would say I am implying that women can't do either of those. But if I say that this is an industry where women are not treated fairly, then I am commenting on something I have never witnessed first-hand.
"We shouldn't hire 'women' or 'men' but rather, the best one for the job. Opinions of critics and people should not even have anything to do with the gender of the chef."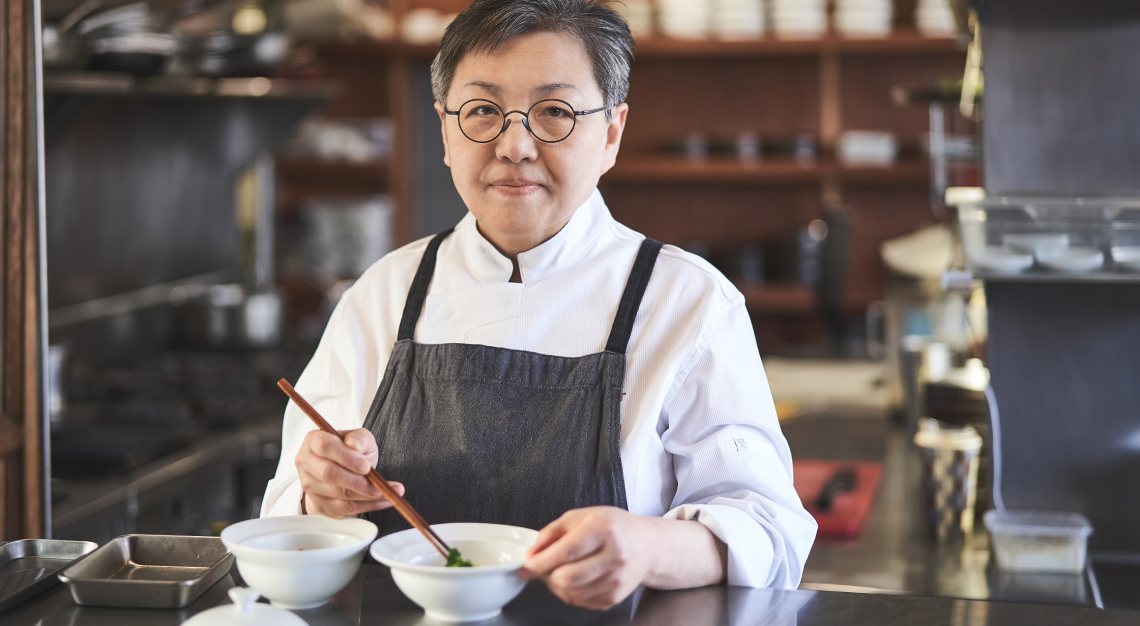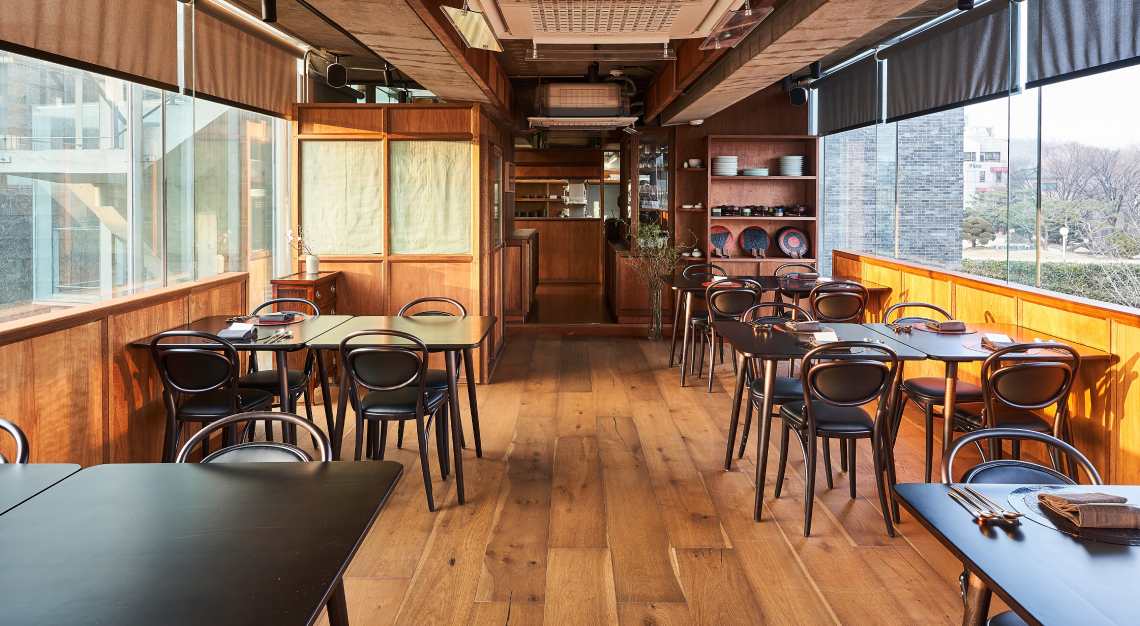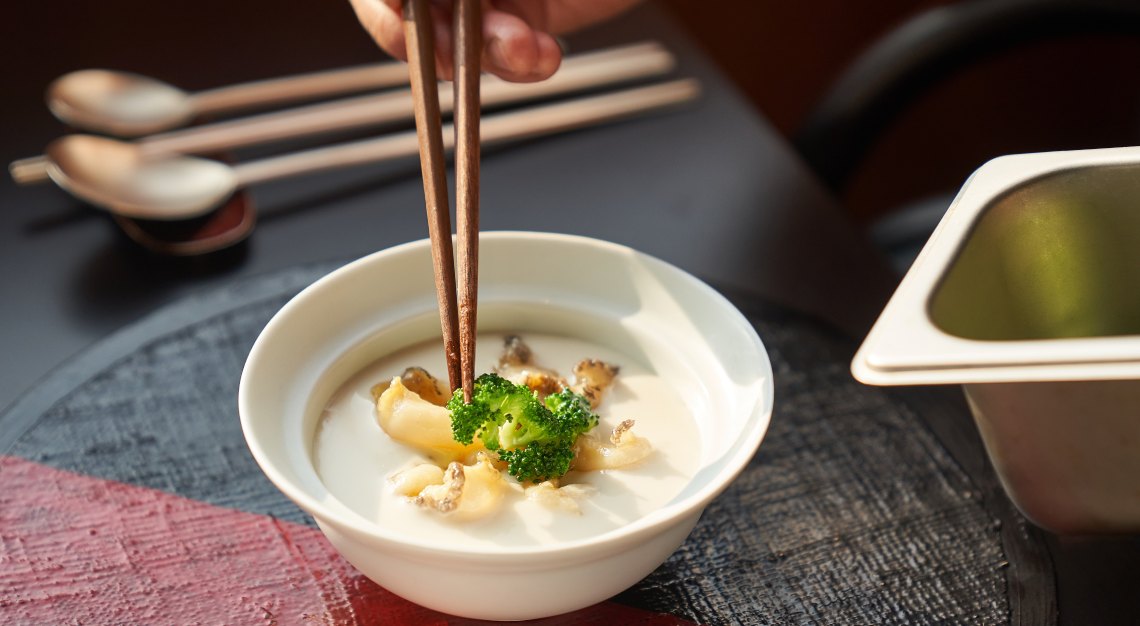 Cho Hee-Sook
Chef-owner of Hansikgonggan, Seoul
"The fact that we have an Asia's Best Female Chef award to drive awareness of female chefs, proves that being a successful female chef in the kitchen is not easy. Chefs are required to be physically strong and energetic. And apart from perfecting cooking techniques or being creative when it comes to developing new menus, chefs also need the personality, artistry and capability to run the kitchen. Female chefs may not be as physically strong as male chefs, but apart from that, I don't think there are any other factors that limit female chefs."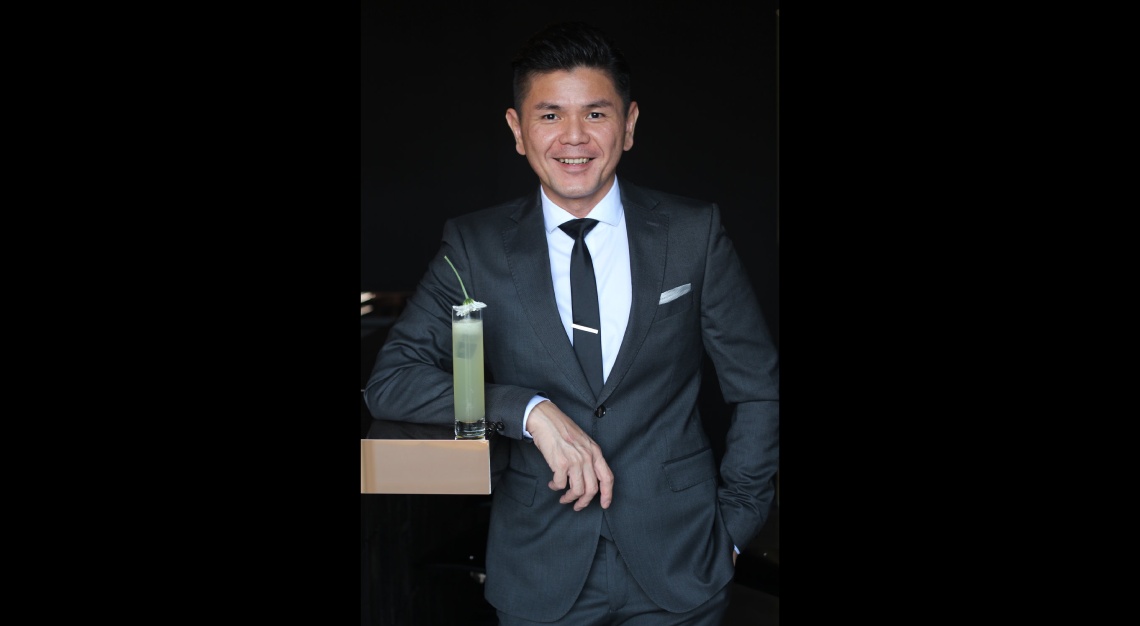 Ethan Leslie Leong
Chef-owner of Sling and Maison Ikkoku, Singapore
"There are many qualified female chefs in the industry. However, priorities tend to shift once we start to build our families. Some female chefs leave or take a back seat in the industry to focus on raising their children, but so do male chefs. I liken pursuing a career in a kitchen as training for 'hell'. You need to spend countless hours working on things like research and development, operations, optimising the menu to ensure lesser wastage and doing quality checks on food preparation processes amongst other things. It is one of the most difficult industries to be in. Most people go crazy trying to strike a balance, and very few achieve it. There are many chefs who come back to the industry after some time off, and have proved to be even better than ever."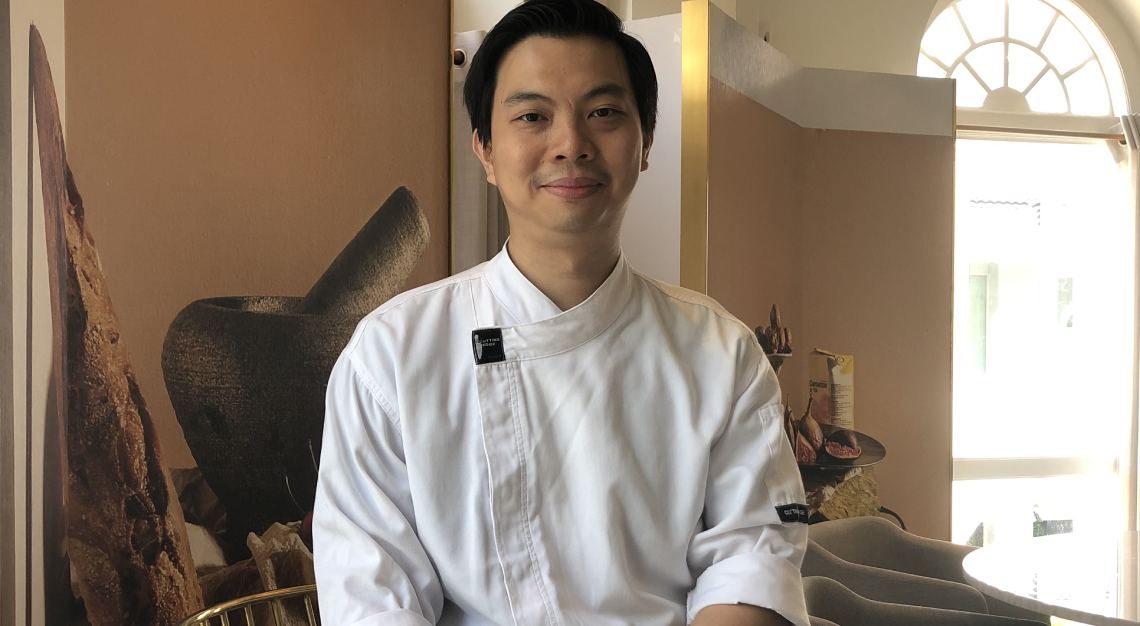 Marc Wee
Group head chef of SPRMRKT, Singapore
"It's not a popular career path because of the hours are demanding. Then, there is intensive physical labour involved like heavy lifting. The environment can also be demanding; heat and limited ventilation can take a toll on the body.
"There are also situations where male chefs disregard the way they communicate in the kitchen, or take no notice of the language they use or when they approach their female counterparts. Sometimes, male chefs fail to give female chefs due recognition because of their own insecurities. Mindsets should change as female chefs bring their own perspectives, creativity and different interpretations of flavours and textures to the table. If women are given the respect they deserve and equal opportunities to excel in the culinary world, we can have the best of both worlds."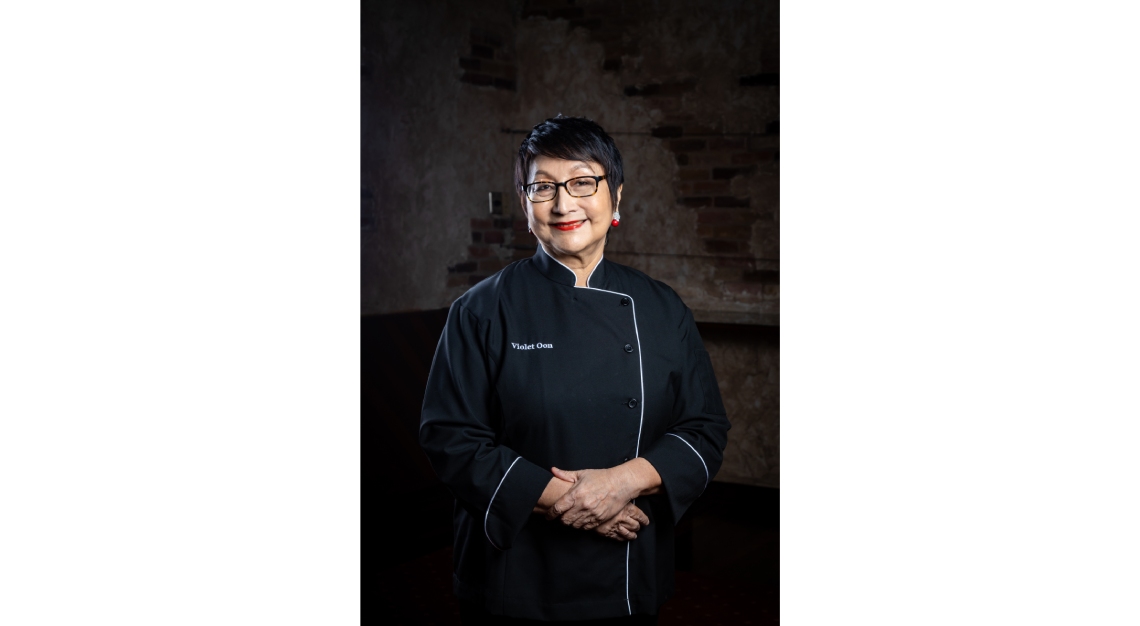 Violet Oon
Food writer and restaurateur behind Violet Oon, Singapore
"There are fewer female than male chefs in the professional kitchen, mainly because traditionally, it has always been the men cooking for a living and women cooking for their families at home. This is changing as gender roles evolve, and you get more professional female chefs making a name for themselves. In Singapore, we have seen this change in numbers over the past 10 years with chefs like Petrina Loh and Janice Wong. Of course, working in the professional kitchen can be sheer physical hard work, where part of the career path upwards may involve lifting heavy weights. In the Chinese kitchen, for example, being a leading chef involves tossing and lifting up the wok."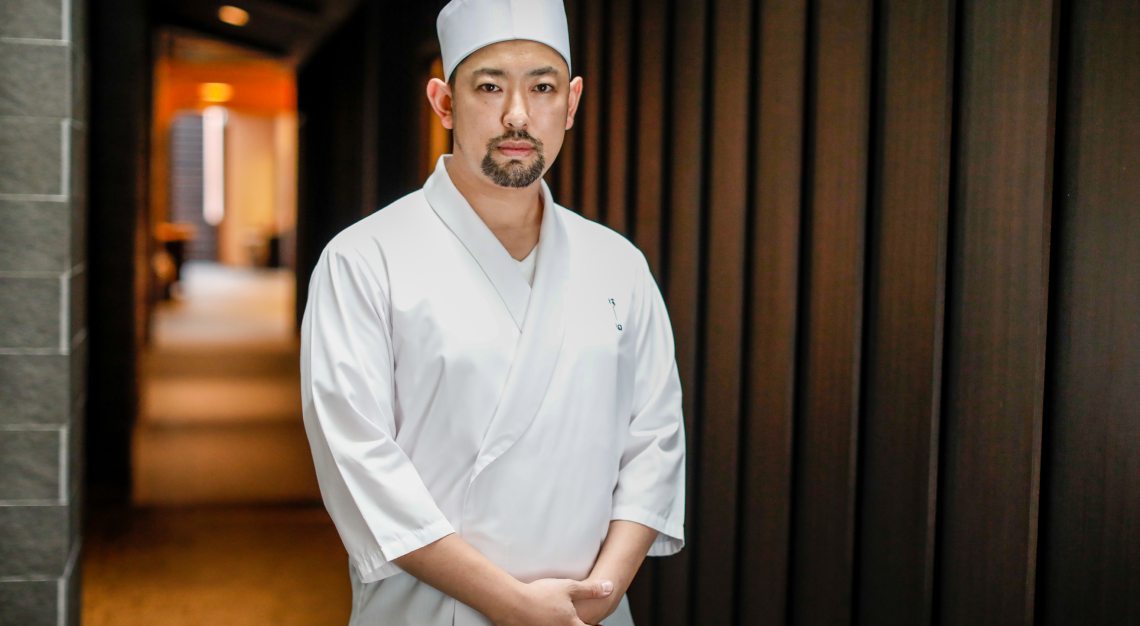 Kenjiro 'Hatch' Hashida
Chef of Hashida Sushi, Singapore
"It could be due to the portrayal by the media that it is very tough work in the kitchen, that it's disadvantageous for women in the first place as they are 'naturally weaker' than men. The long working hours also mean that you don't get much social life after work. Those who want to start a family may find it difficult to get to know other people outside of work, whereas those with families may feel that it is difficult to juggle both work and family commitments."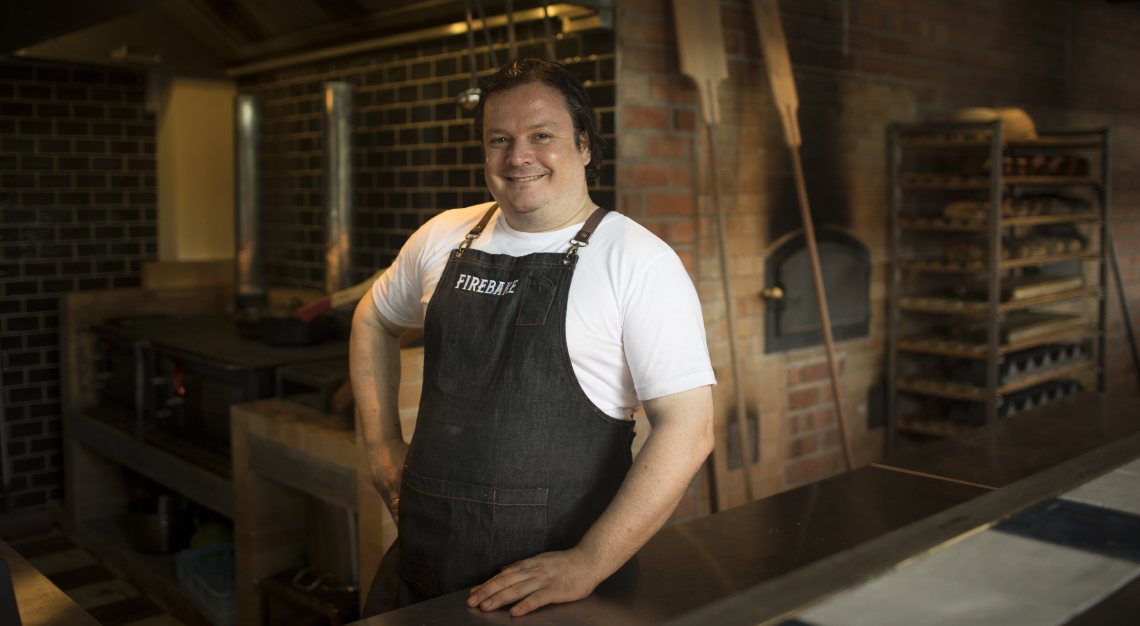 Konstantino Blokbergen
Chef-owner of Firebake, Singapore
"This is slowly changing. Growing up, food at home was prepared by our mothers. Yet on the professional side, the kitchen was dominated by men. Work in the kitchen was especially physically exhausting. I remember the environment being extremely rough, hot and greasy. It was normal to go home dirty and sweaty. The job also required us to lift and handle very heavy pots and produce (like whole animal carcass) and we were were expected to be independent.
"Today, both genders enter the profession with more open-mindedness. Technology and suppliers have also helped to make the environment and work more bearable. For example, due to manpower challenges, suppliers provide options to help reduce labour- and time-intensive processes, such as providing quality base sauces, stocks and produce portioning. You can also order seafood and meats that have already been processed and portioned, instead of having to manage an entire animal carcass like I did I first started. The introduction of technology has helped reduce the amount of labour intensive tasks and lighten the overall work in the kitchen."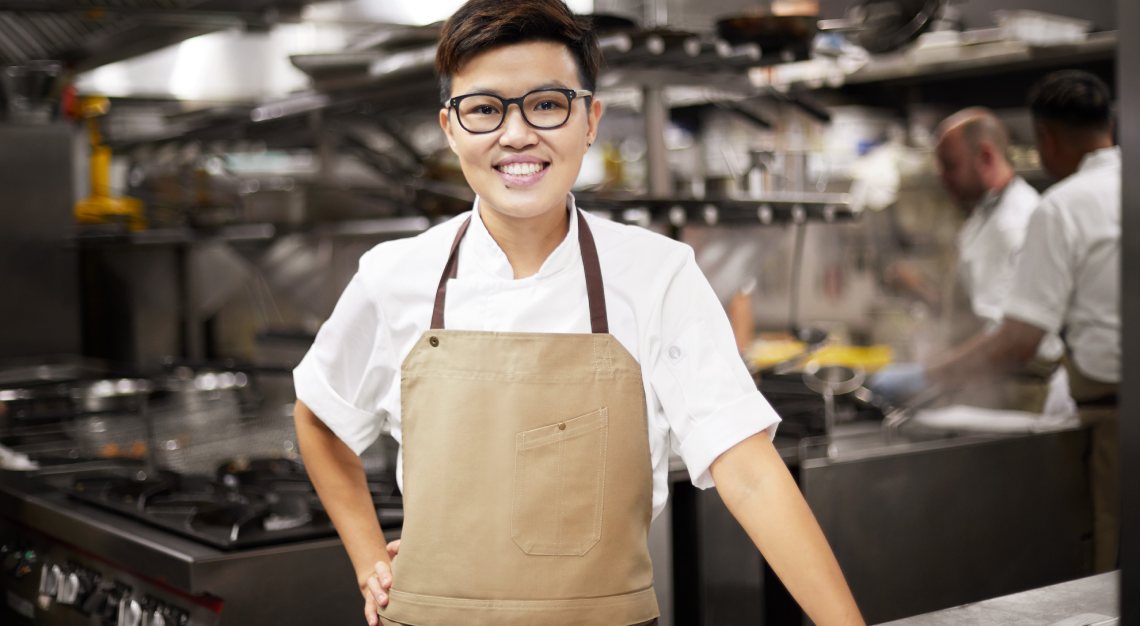 ArChan Chan
Executive chef of LeVeL33, Singapore
"I think it has to do with the usual societal view of a woman's role – that is, the primary caregiver of the home, and the family. In this role, cooking is viewed as something to do for the home and family rather than a professional skill. The work is very physically demanding and requires long hours. Most people get married and have children in their 20s and 30s, and if the woman accepts the role as the primary caregiver, it would not be easy for them to continue in a culinary career. They would need to sacrifice a lot of family time."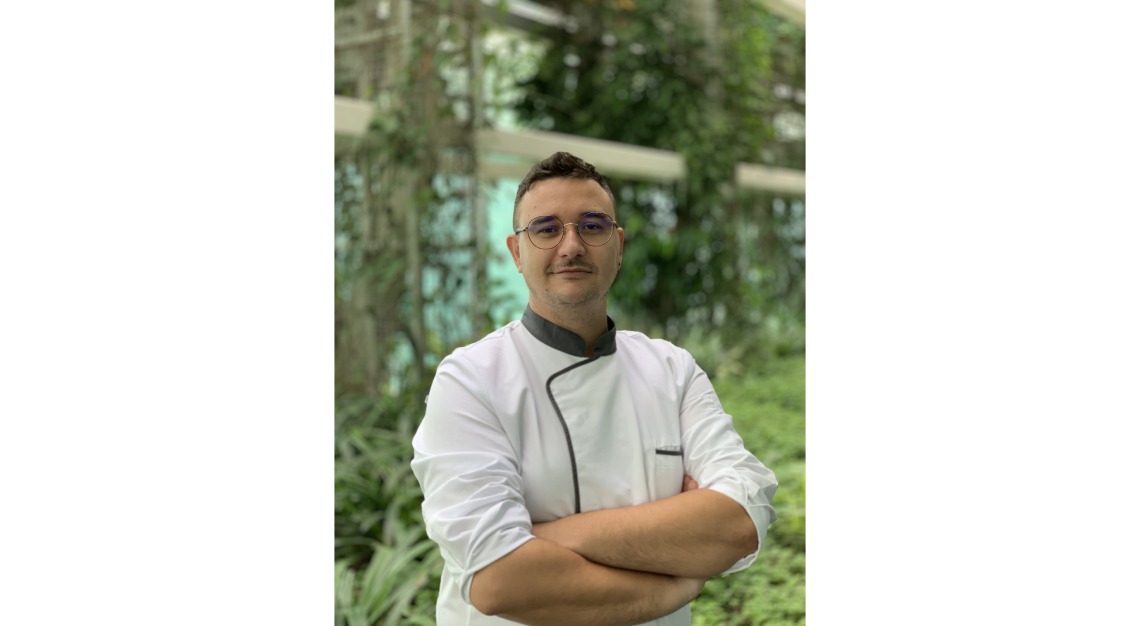 Andrea De Paola
Head chef of Zafferano Restaurant & Lounge, Singapore
"The professional kitchen has been dominated by males for centuries. The nature of this profession means that it is demanding – a lot of manual labour in shifting heavy crates of ingredients and 20-litre pots of hot boiling stock, combined with very long hours in the kitchen. This environment has created a challenging culture for female chefs to enter. Very often, they are expected to work harder to prove their worth and ability to be a good leader, and gain the trust of the male-dominated team. But I believe that as long as the team members have passion for their craft and share the goal of satisfying every guest, it does not matter if you are male or female."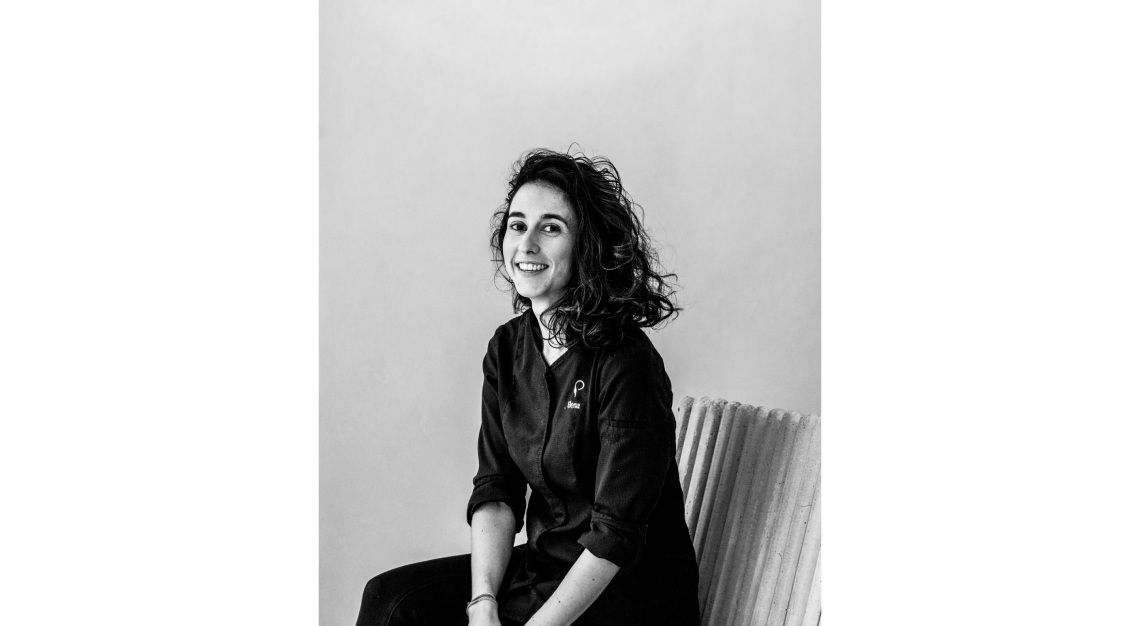 Elena Pérez de Carrasco
Pastry chef of Preludio, Singapore
"For many years, men have mostly been associated with the 'chef figure'. But in reality, there are many women in the professional kitchen – it's just that they are underrepresented. As such, young girls feel becoming a chef is not possible because they do not have a female figure to look up to. I have experienced being the only woman in the kitchen, but I believe this is starting. We are headed in a positive direction where we increasingly see women breaking the norm and assuming professional culinary roles. In London's L'Atelier de Joël Robuchon, the pastry team predominantly consists of women; it's a supportive and encouraging environment for us all."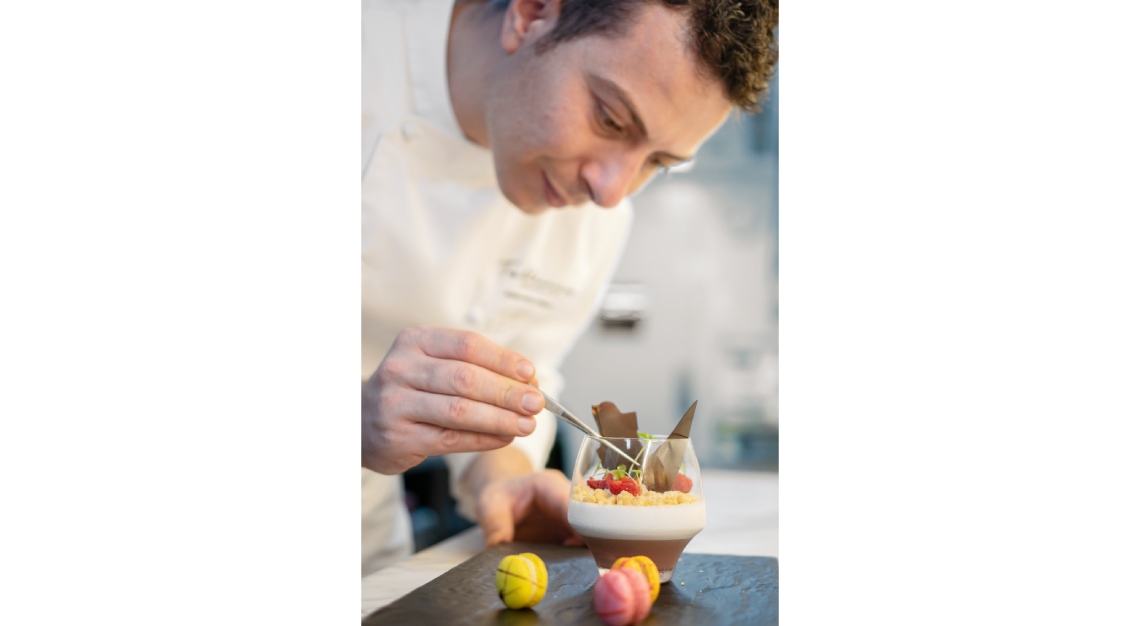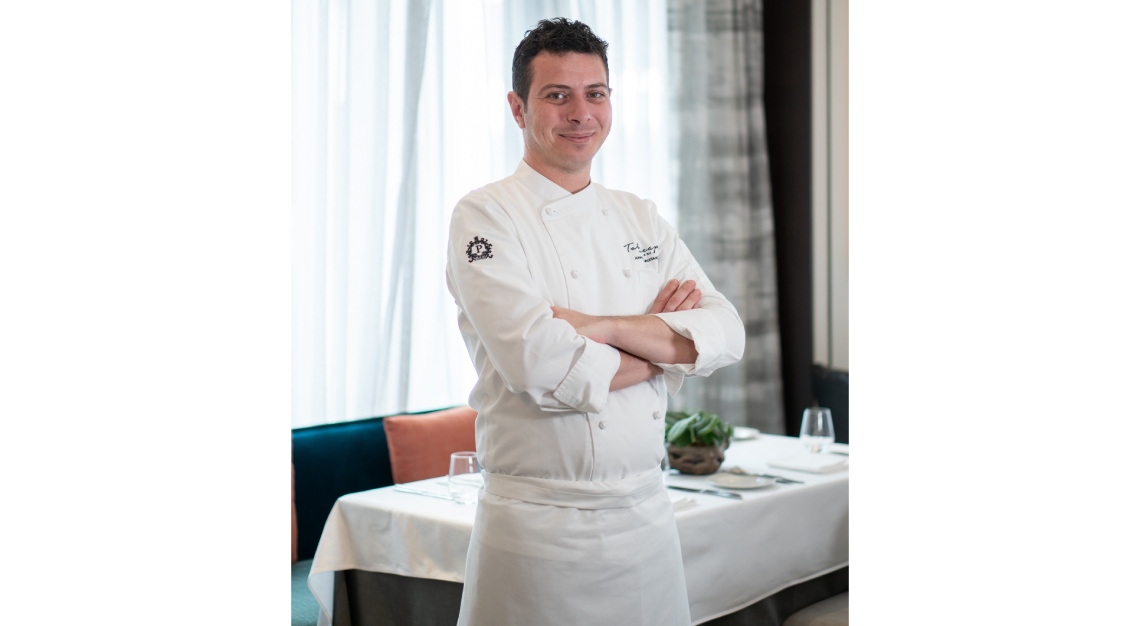 Armando Aristarco
Executive chef of Tablescape, Singapore
"When you work in F&B, it is very difficult to find a work-life balance, and without support, nobody can do it, man or woman! Ten or 20 years ago, the support system for women was not so strong. But it's better today. We have to recognise that many things have changed; for example, technology has changed the way we work. The environment and people's perceptions of the industry have also. Decades ago, there was no such thing as a celebrity chef, but now, we have them and this includes both men and women. I think all these factors inspire people, and many accept that this can also be a career for women."