While the closure of L'Atelier de Joel Robuchon leaves a gap in the three-star Michelin award on our Little Red Dot, there's still plenty to indulge in at these elegant establishments
Singapore's dining scene is one of the most prolific in the world and there's plenty to savour whether you're craving soul-satisfying street food or divine fine dining options. Although 39 restaurants were awarded Michelin stars in the 2018 Michelin Guide Singapore selections, one Michelin-star awardee Whitegrass recently announced its closure with its last day of service on 22 December 2018. However, there are still 38 other restaurants to choose from, specialising in modern Indian, French, Japanese cuisines as well as traditional Cantonese, Teochew and Sichuan styles. Here's where to treat your tastebuds.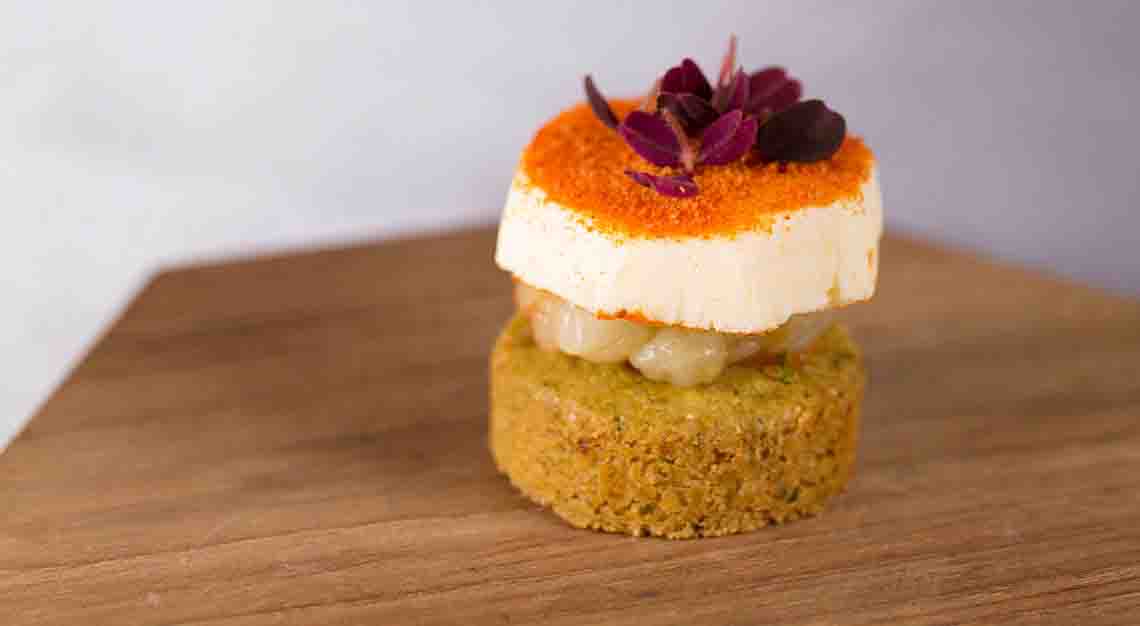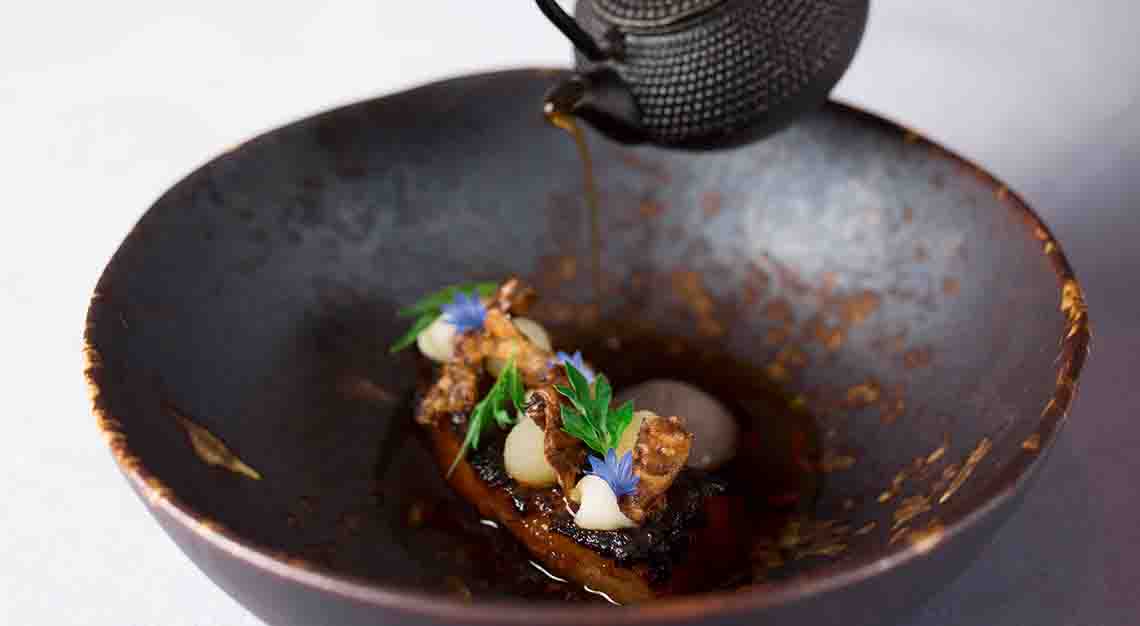 Alma
Awarded: One Michelin star
Now, it's one thing to have earned a star though the previous chef's work (Christophe Lerouy, who left to open Lerouy on Stanley Street). But it's another to maintain it in the following years, which brings the biggest surprise here at Alma. Call it a midlife crisis. The Michelin-star restaurant needs to get back to the drawing board if it wants to keep its star in 2019.
Alma by Juan Amador
Goodwood Park Hotel
22 Scotts Road
Singapore 228221
Tel: +65 6735 9937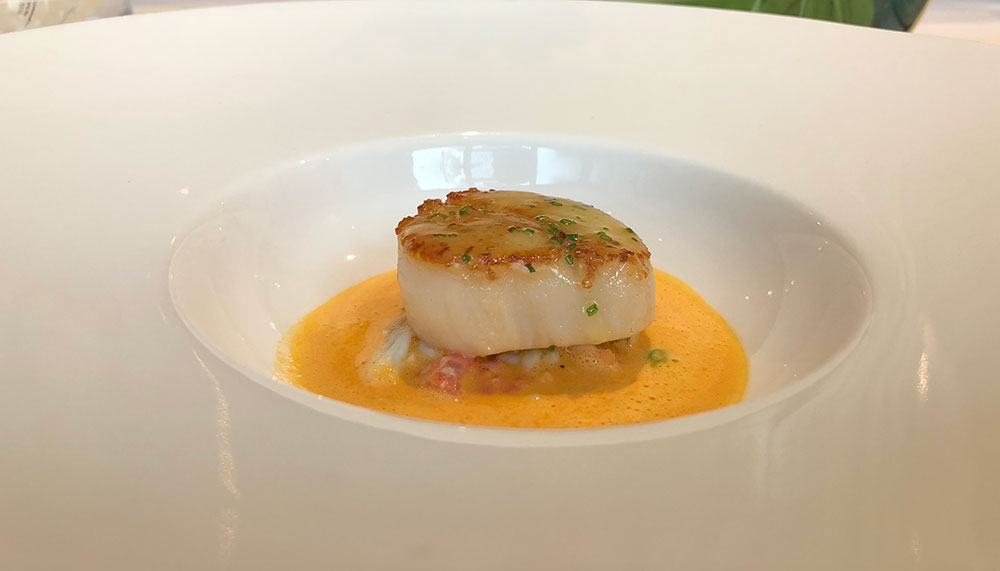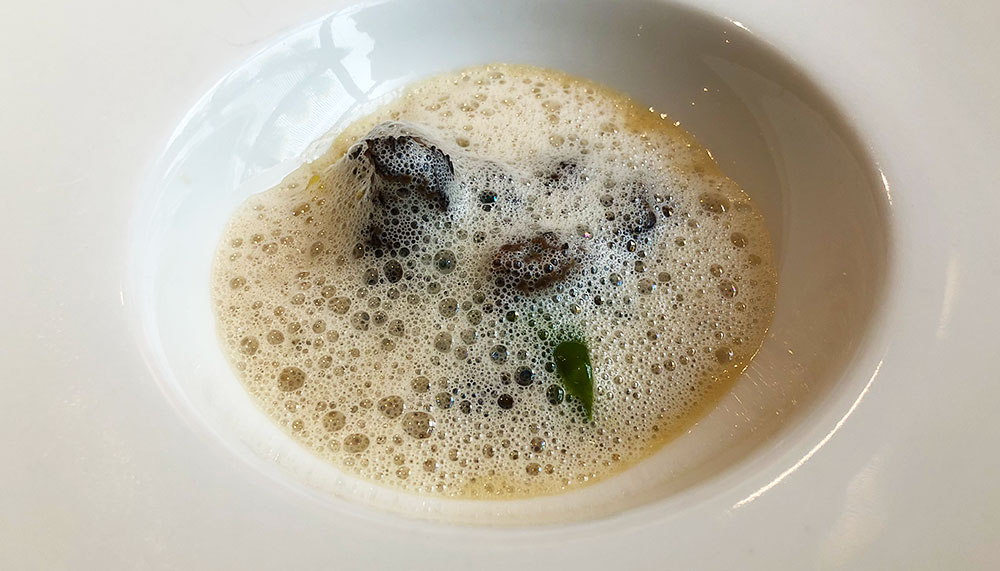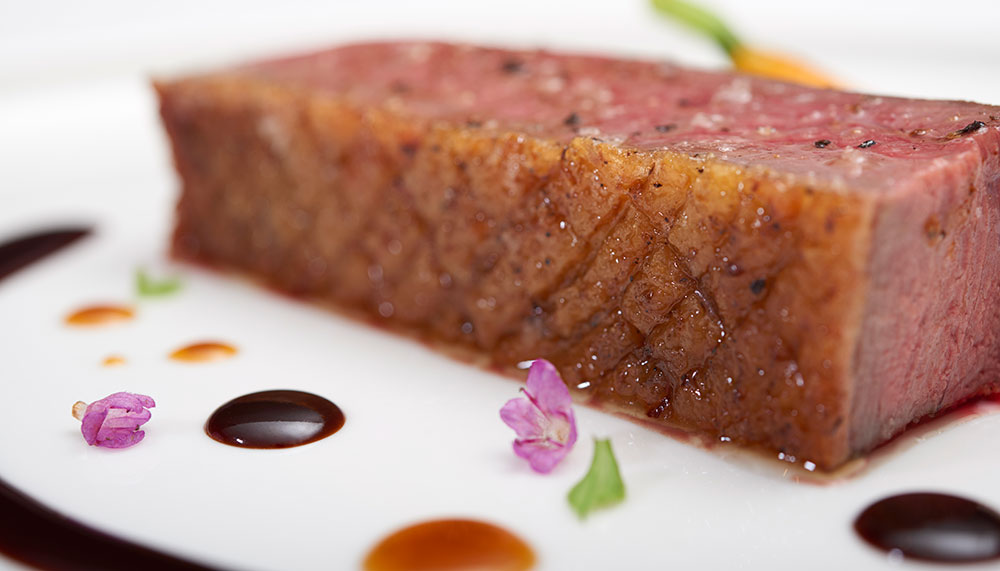 Bacchanalia
Awarded: One Michelin star
In January 2017, chef Luke Armstrong had just taken over the kitchen of the one-Michelin-star restaurant in Hong Kong Street. A year later, the restaurant has come under new management – the Ebb & Flow Group – and boasts a fresh new look. It's now brighter, airier and more open; in effect, more welcoming.
Bacchanalia
39 Hong Kong Street
Singapore 059678
Tel: +65 6909 6360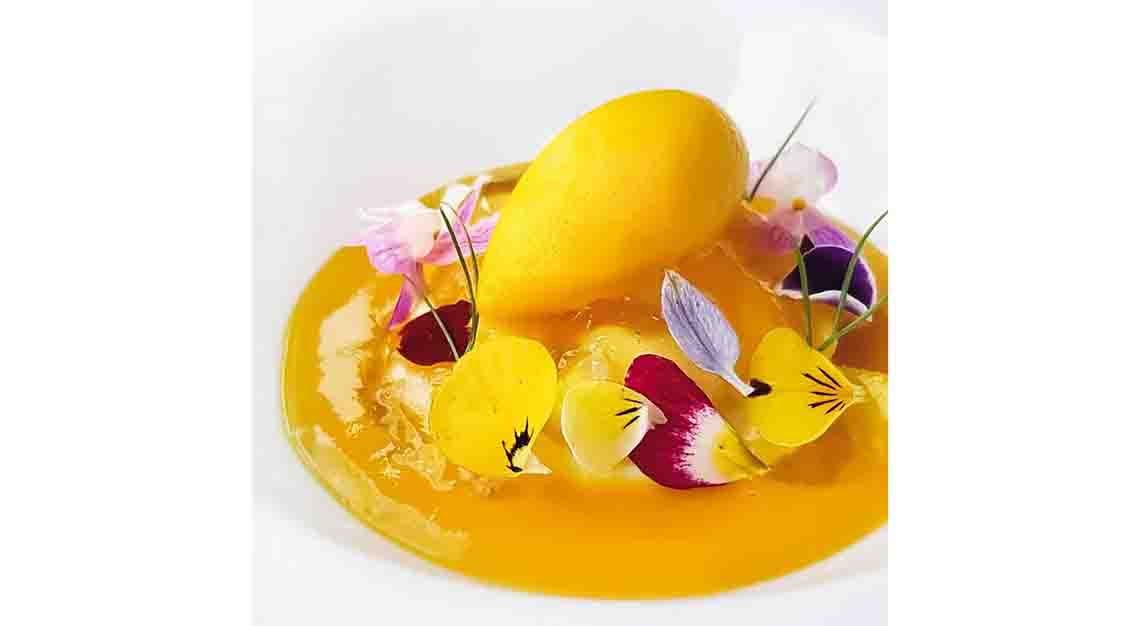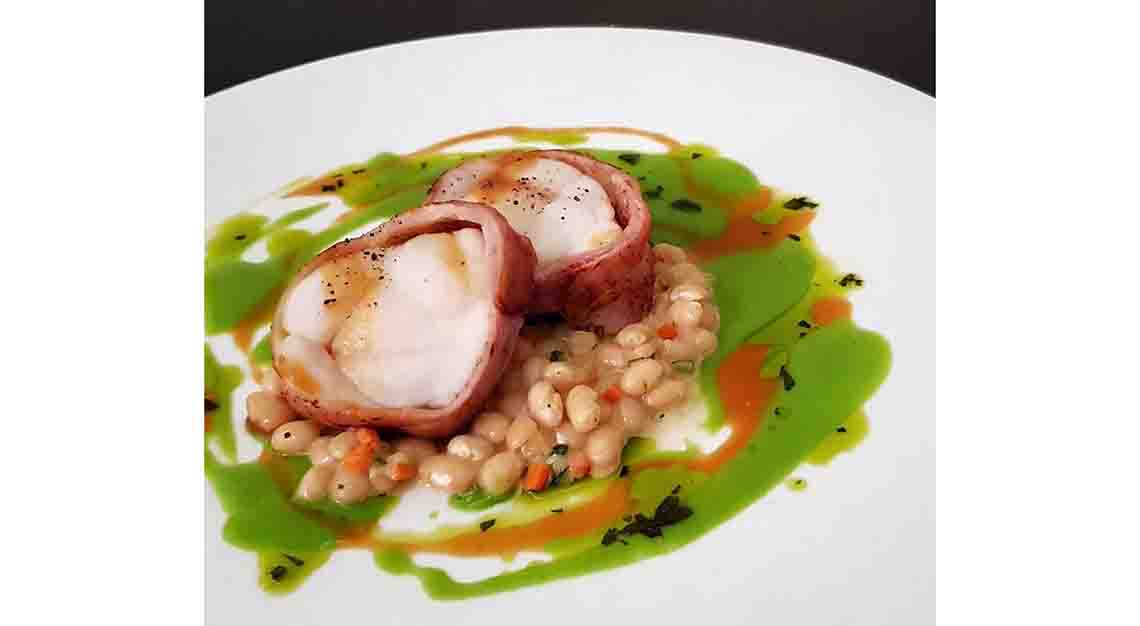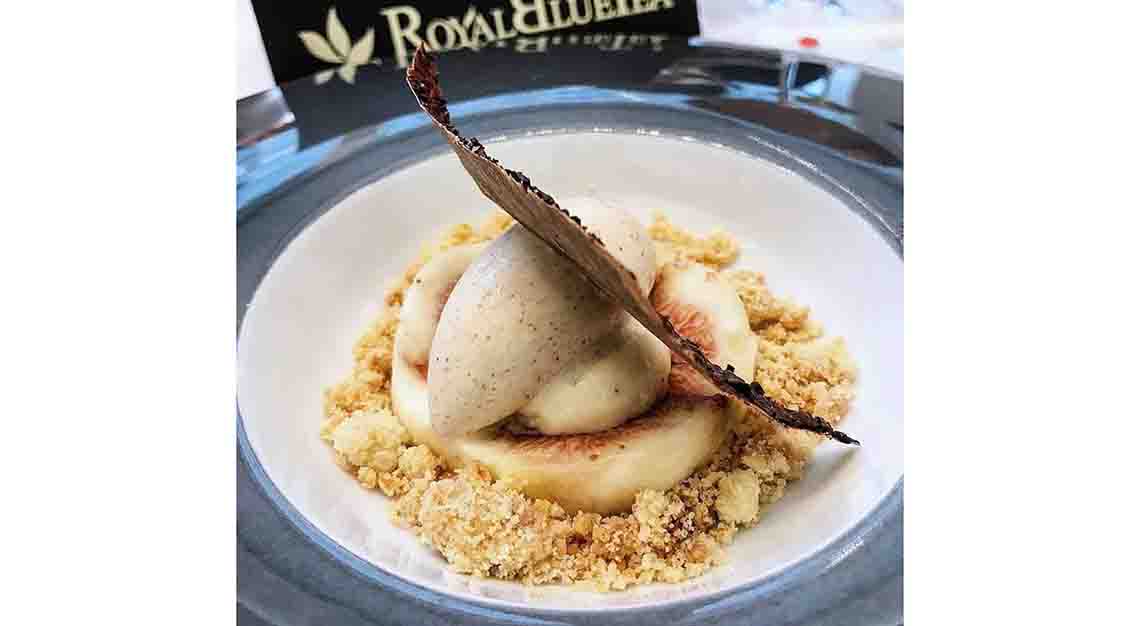 Beni
Awarded: One Michelin star
Beni integrates French fine dining with Japanese produce, with delectable highlights such as the Ozaki A5 Wagyu Beef from Miyazaki prefecture. Seasonal ingredients shape the five- and seven-course lunch and nine-course dinner degustation menus. Each meal can also be paired with organic, biodynamic wines or Beni's Royal Blue Tea offering – a handpicked, cold-infused premium tea.
Beni
#02-37
Mandarin Gallery
333A Orchard Road
Singapore 238897
Tel: +65 9159 3177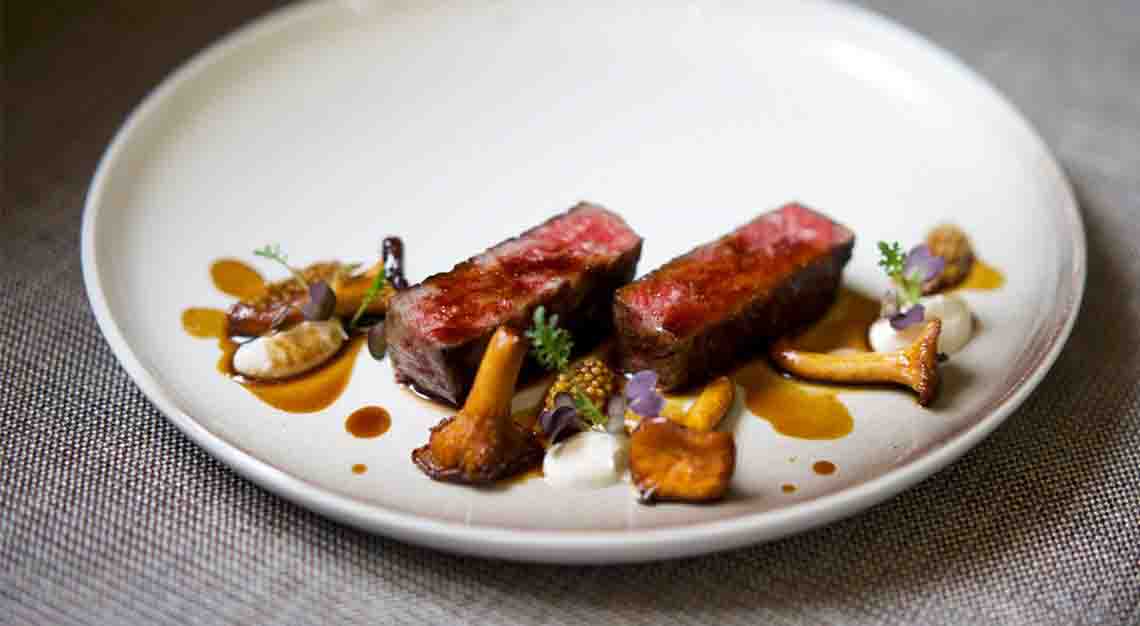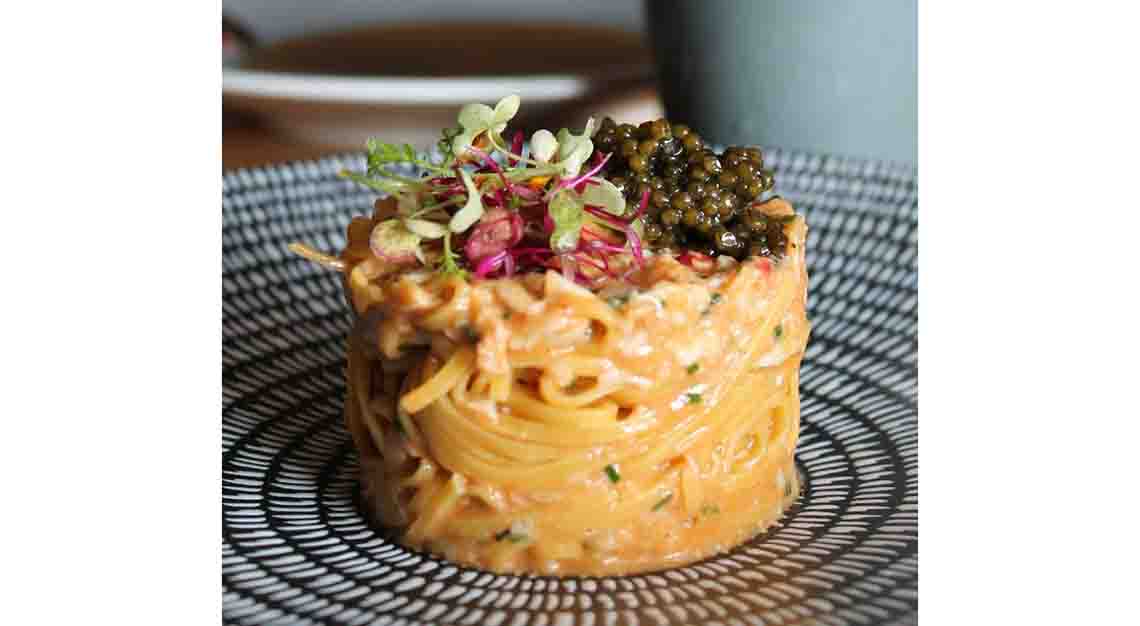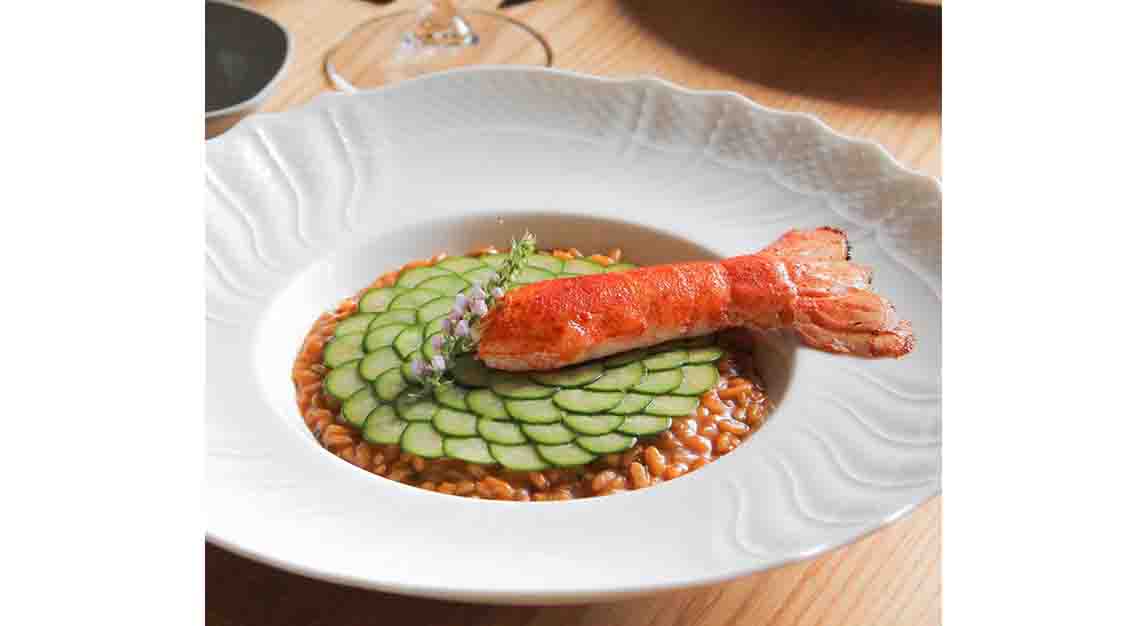 Braci
Awarded: One Michelin star
In the half-year since its opening, Braci has been drawing a steady crowd of clued-in foodies and tipplers, with good reason. The latest venture in restauranteur Beppe de Vito's rapidly expanding portfolio, Braci is perched five levels above Boat Quay and offers a good selection of classic drinks and signature concoctions.
Braci
Level 5/6
52 Boat Quay,
Singapore 049841
Tel: +65 6866 1933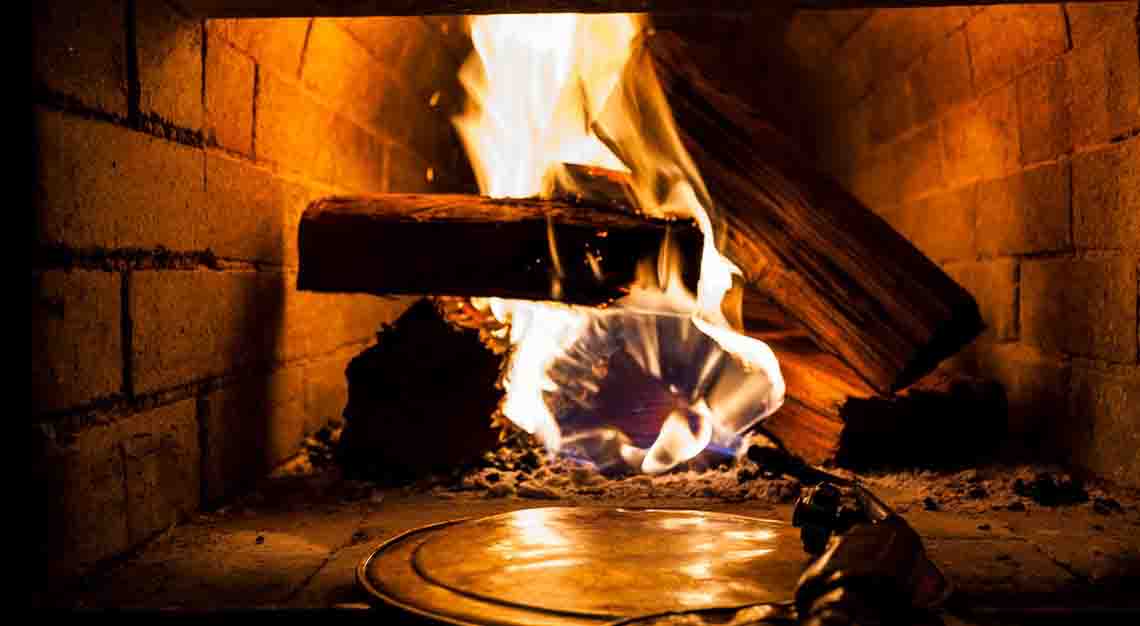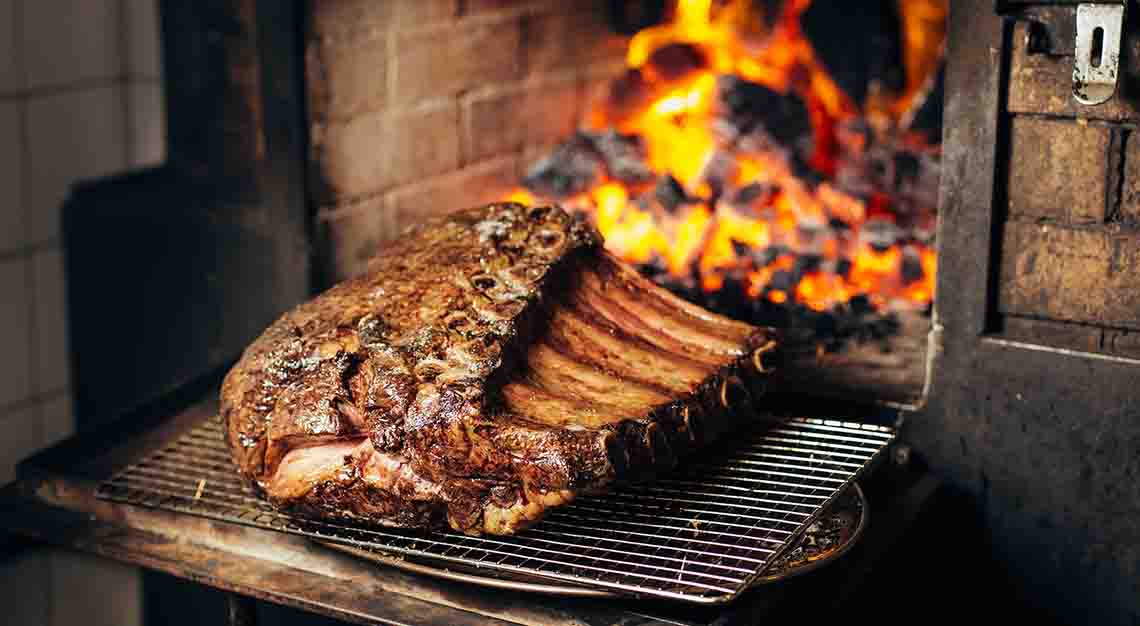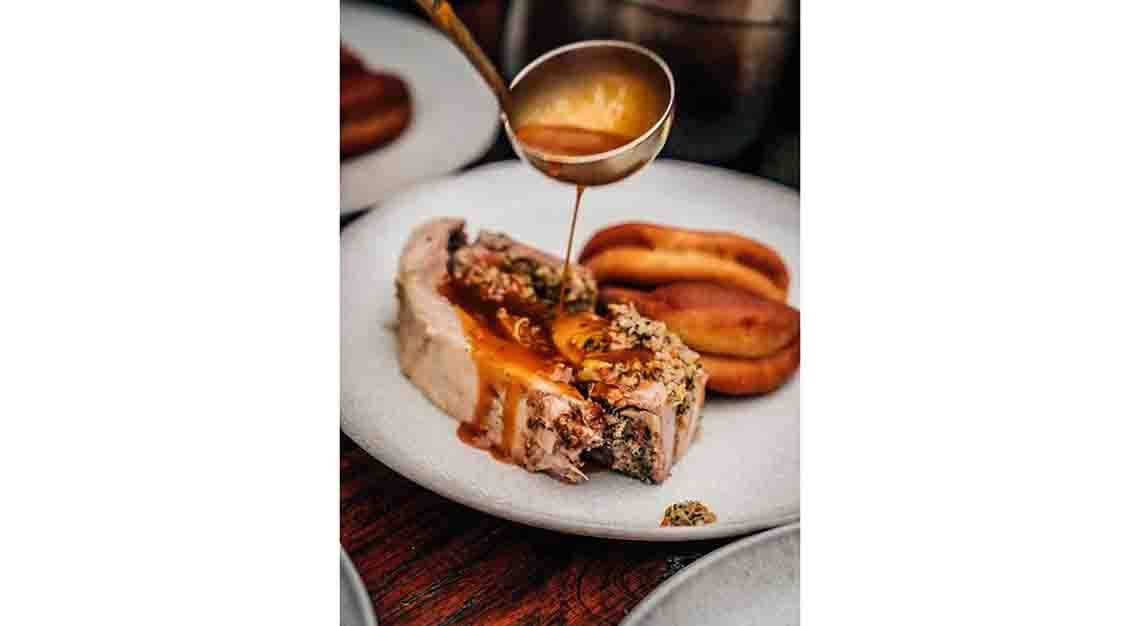 Burnt Ends
Awarded: One Michelin star
One of five new restaurants awarded a Michelin star, this Australian barbecue establishment also earned the 12th spot in Asia's 50 Best Restaurants earlier this year. Here, enjoy the uncomplicated pleasure of watching a slab of meat grill on an open flame; the restaurant uses four-tonne, double-cavity apple and almond wood-burning brick kilns. Though more of a modern barbecue house than a steakhouse, judging from its vibrant menu, it's one of the only places that serves a mean onglet (hanger steak), with heart-stopping bone marrow to pair. Discover more
Burnt Ends
20 Teck Lim Road
Singapore 088391
Tel: +65 6224 3933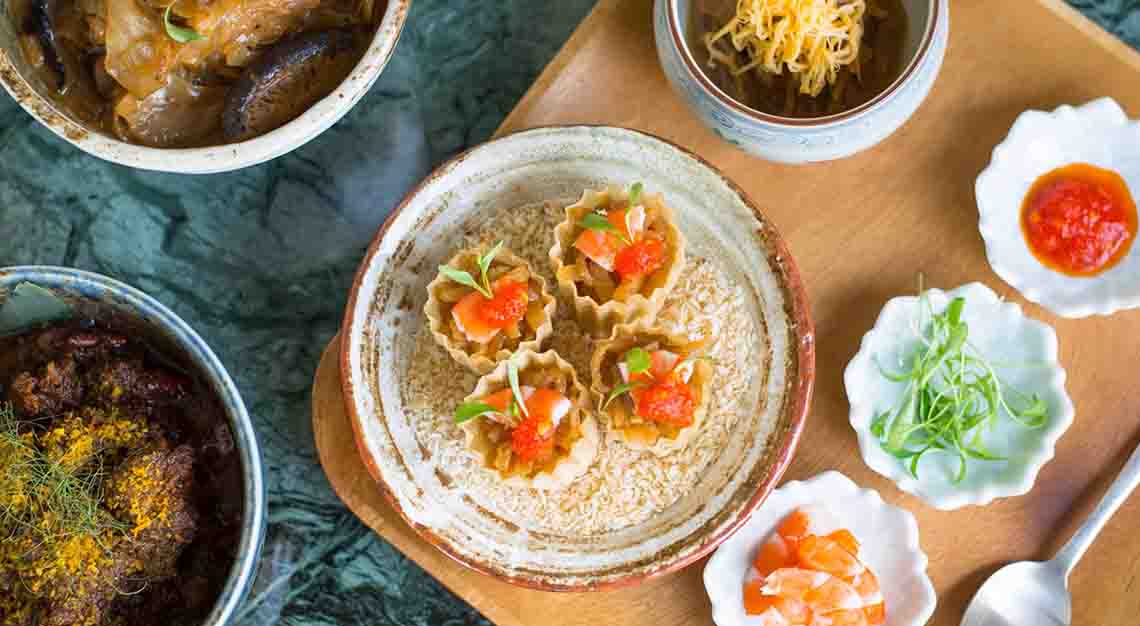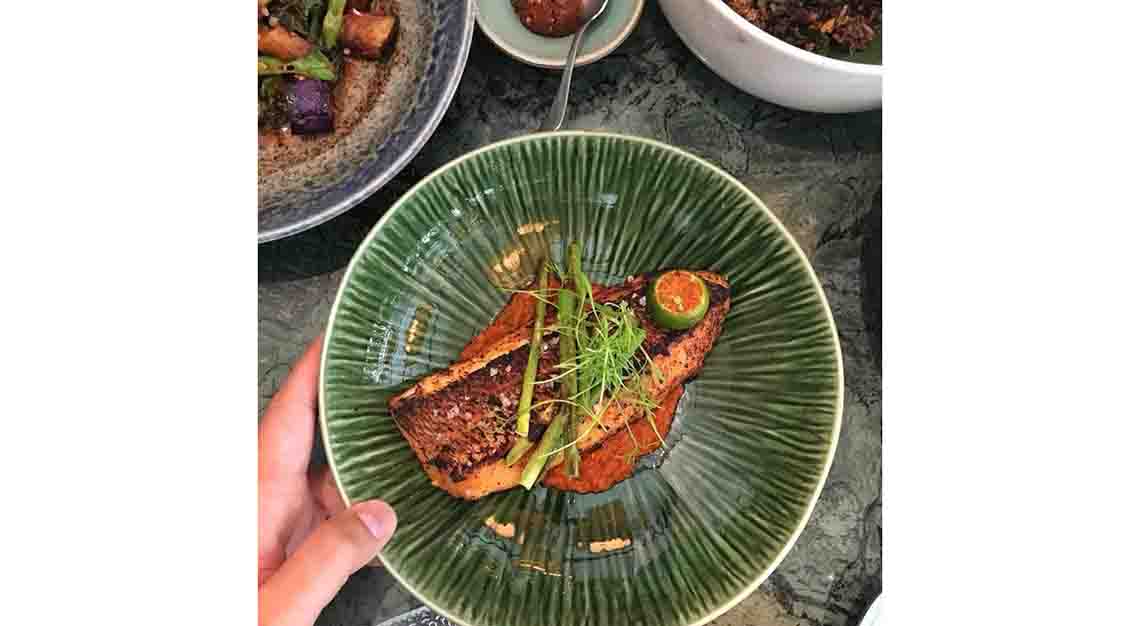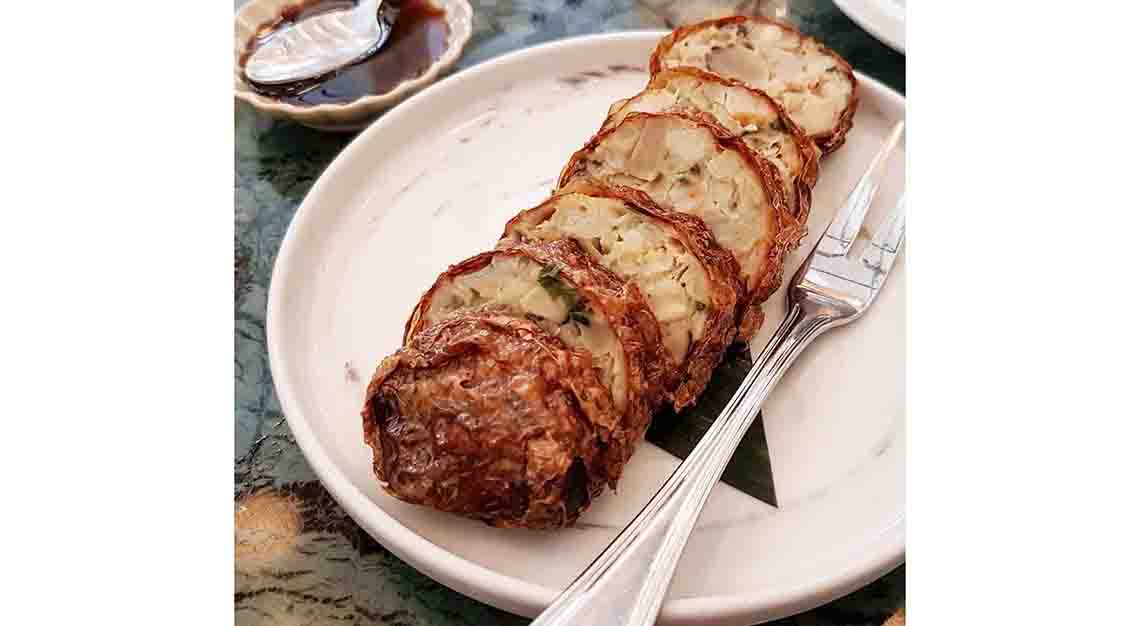 Candlenut
Awarded: One Michelin star
Owned by chef Malcolm Lee – the first Singaporean recipient of the Miele Guide Scholarship – Candlenut aims to serve refined Peranakan cuisine with a modern twist, while still embracing its heritage. You'll be spoilt for choice with stellar picks like the Kuhlbarra Ocean Barramundi Assam Pedas, Baby Lady's Fingers with Eggplant and Pineapple or the King Tiger Prawn with Gula Melaka Coconut Sauce, Lemongrass and Thai Basil. Not sure which dish to choose? Opt for Candlenut's Ah-Ma-Kase menu for a taste of the restaurant's best flavours.
Candlenut
17 and 18 Dempsey Road
Singapore 249676
Tel: 1800 304 2288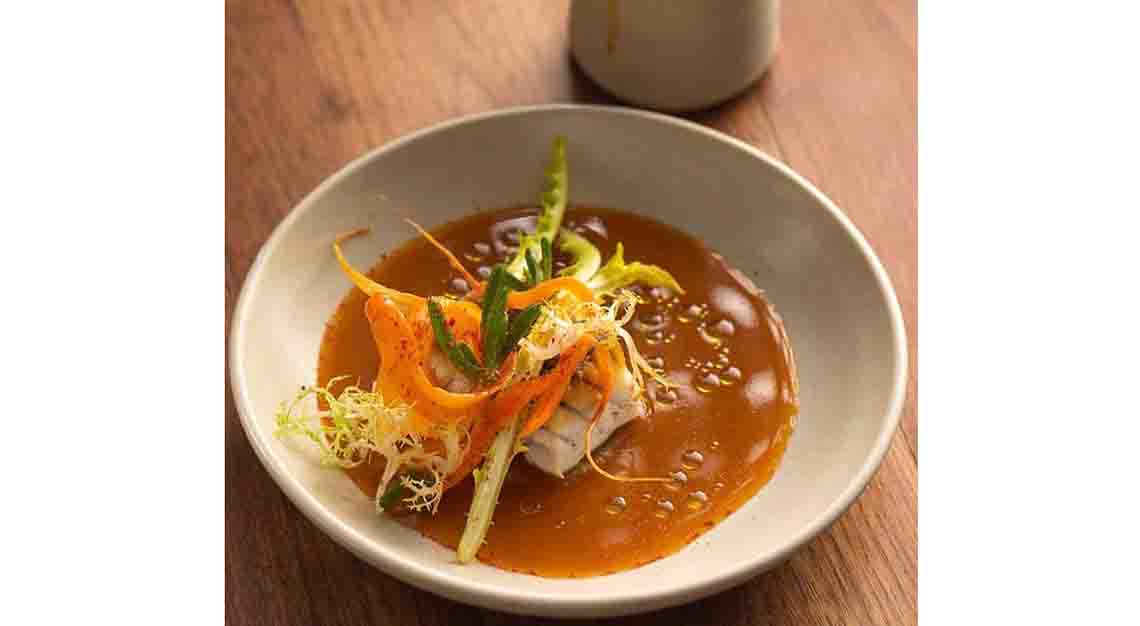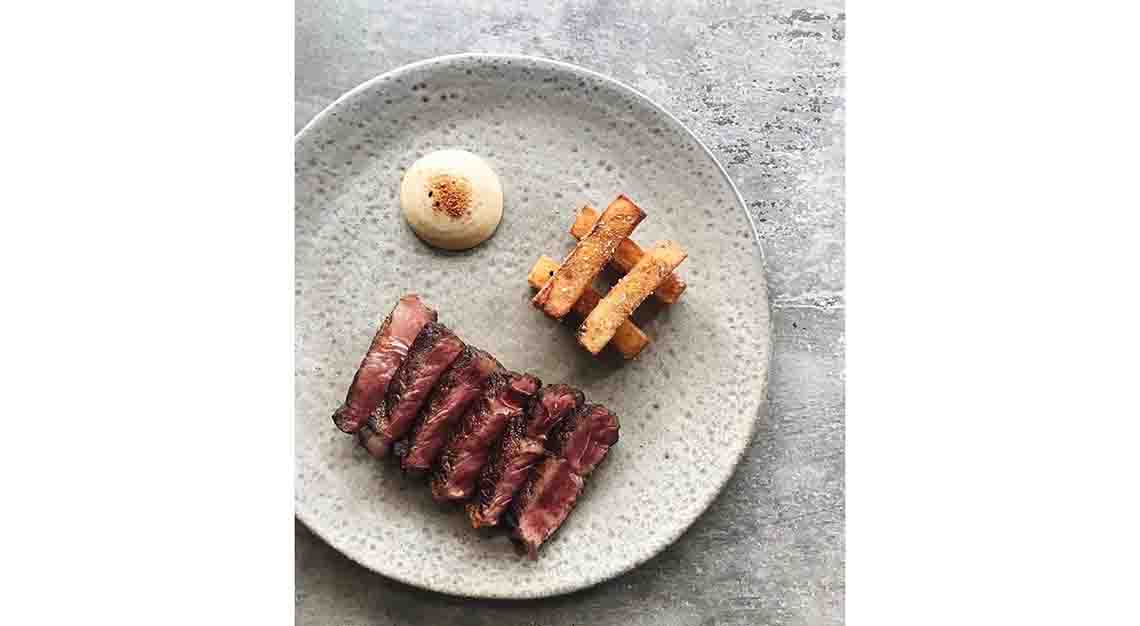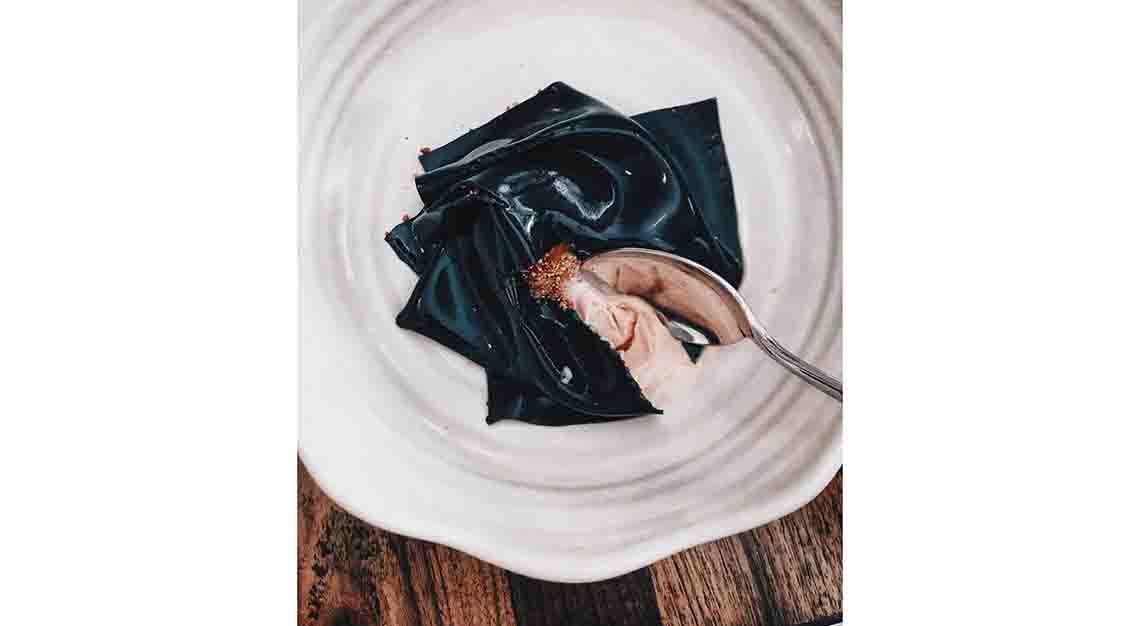 Cheek by Jowl
Awarded: One Michelin star
Fresh produce, honest food and creative plates are what Cheek by Jowl's husband-and-wife team – Rishi Naleendra and Manuela Toniolo – aim to achieve with a menu that's filled with modern Australian cuisine. Here, opt for a two-, three- or four-course prix fixe lunch menus as well as an a la carte or special chef's menu for dinner, filled with pleasing mains such as Roasted Quail, Venison with Fermented Plum, Wasabi and Zucchini, a selection of seafood dishes and more. Don't forget to explore the tipples menu, too!
Cheek by Jowl
21 Boon Tat Street
Singapore 069620
Tel: +65 6221 1911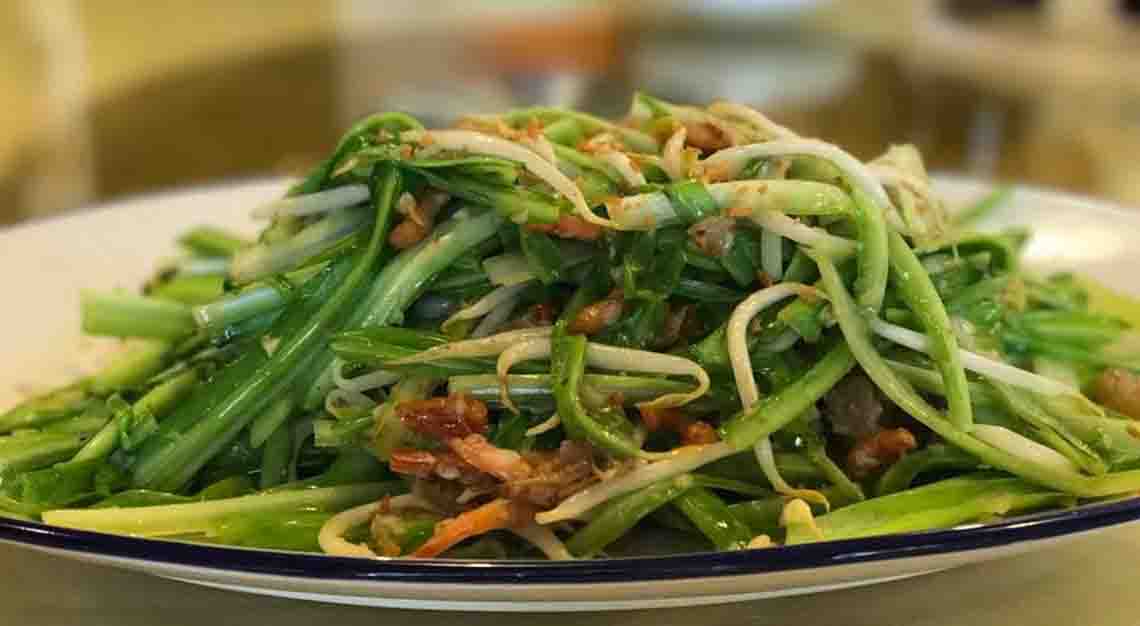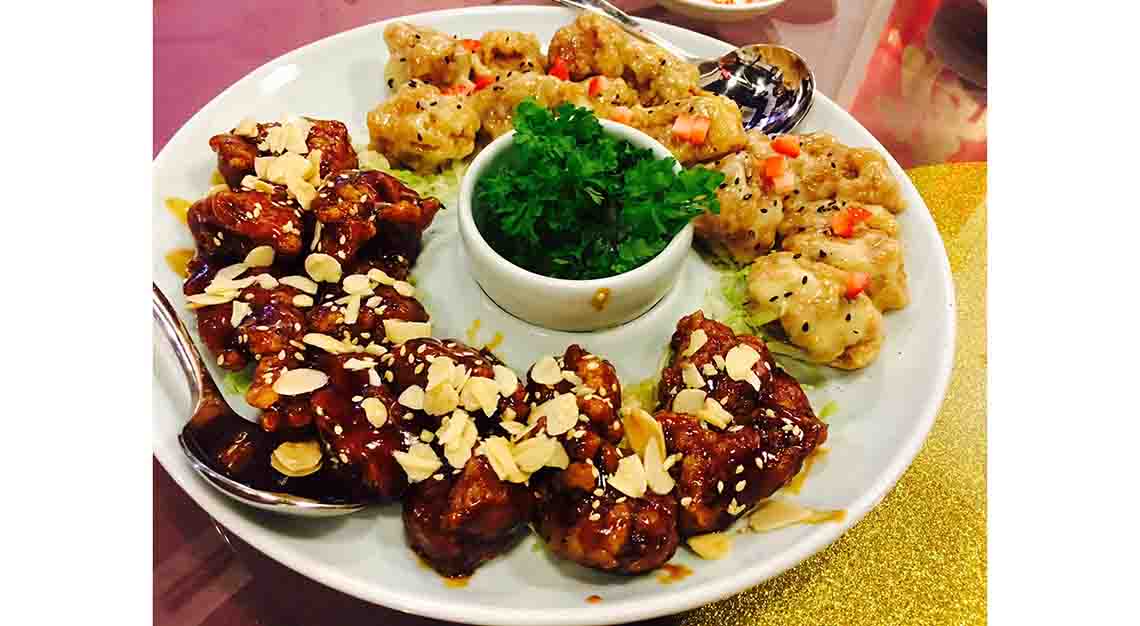 Chef Kang's
Awarded: One Michelin star
Step into this unassuming eatery and you'll probably wonder how it won its very first Michelin star. The answer lies in many of chef Ang Song Kang's classic, comforting Cantonese dishes. Having battled childhood poverty, bankruptcy and cancer prior to opening his eponymous hidden gem, he largely eschews expensive ingredients, opting for simple, local finds to create stellar dishes like the Soon Hock Fish Soup and the Simmered Rice Noodles In Superior Stock, both of which are flavourful and satisfying. There are only five tables at the restaurant since Kang cooks everything to order himself, so you'll want to make a reservation well in advance.
Chef Kang's
25 Mackenzie Road
Singapore 228681
Tel: +65 6238 6263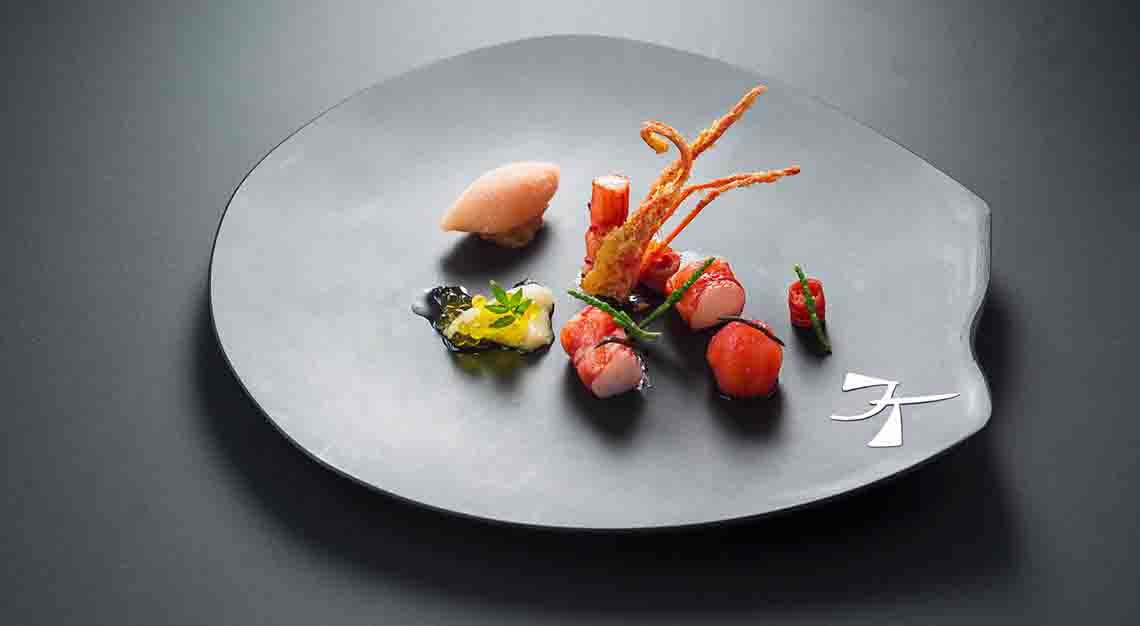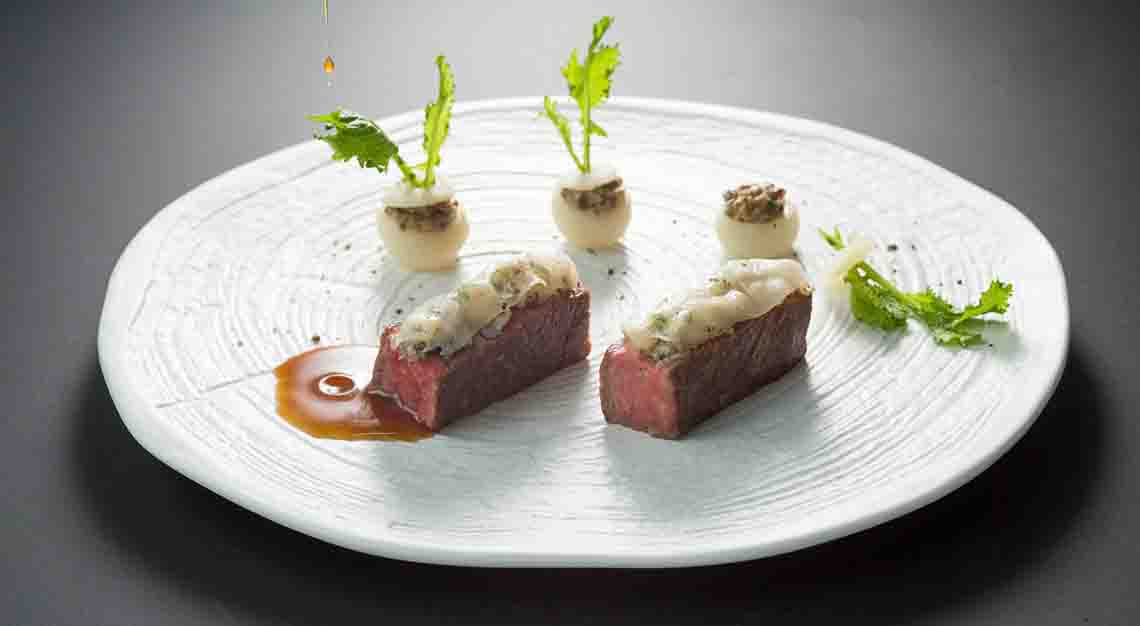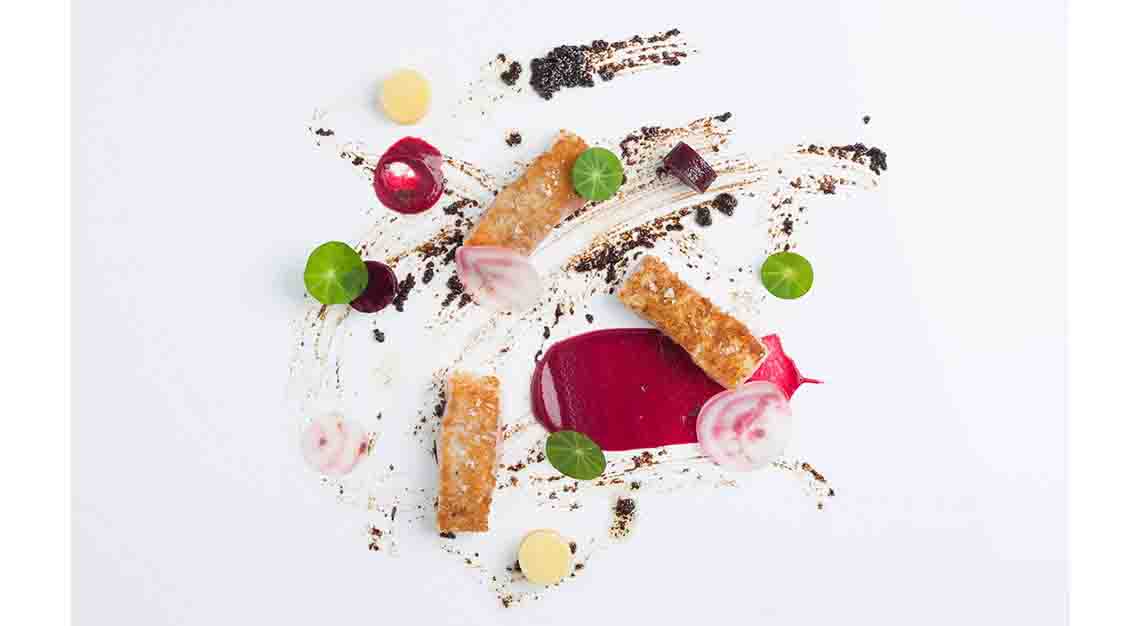 Corner House
Awarded: One Michelin star
Traverse the grounds of the Singapore Botanic Gardens and you'll find a black and white bungalow that dates back to 1910. This is Corner House. It's a collaboration between co-owners chef Jason Tan and Renny Heng, the latter a restaurateur and the driving force behind Verre in Robertson Quay, and Greenwood Avenue's Shelter in the Woods.
Corner House
1 Cluny Road
E J H Corner House
Singapore Botanic Gardens
Singapore 259569
Tel: +65 6469 1000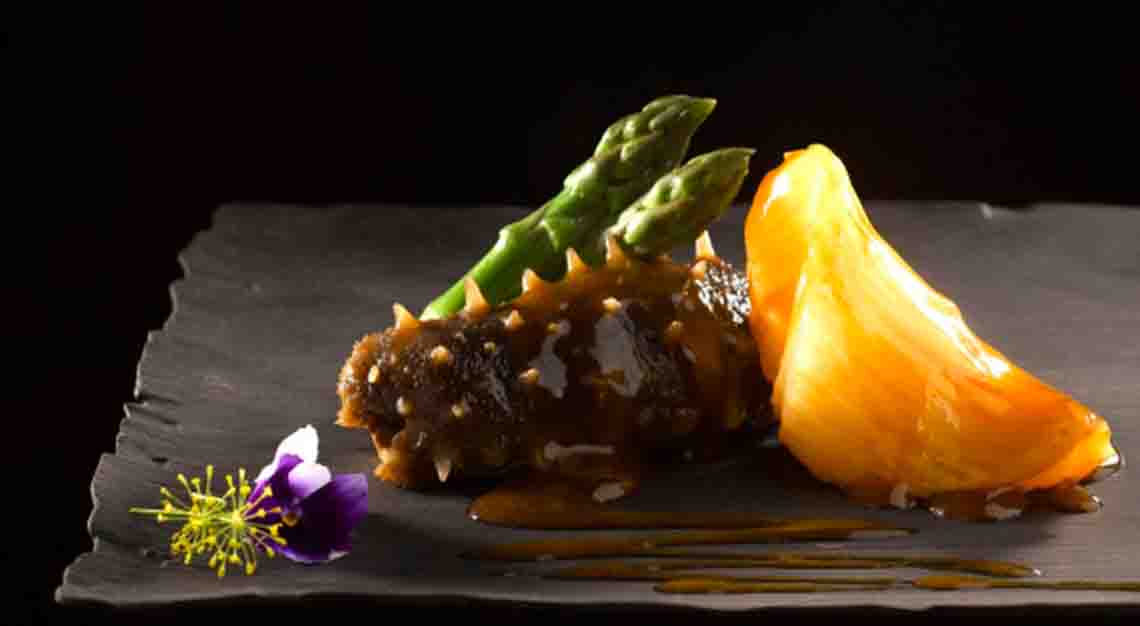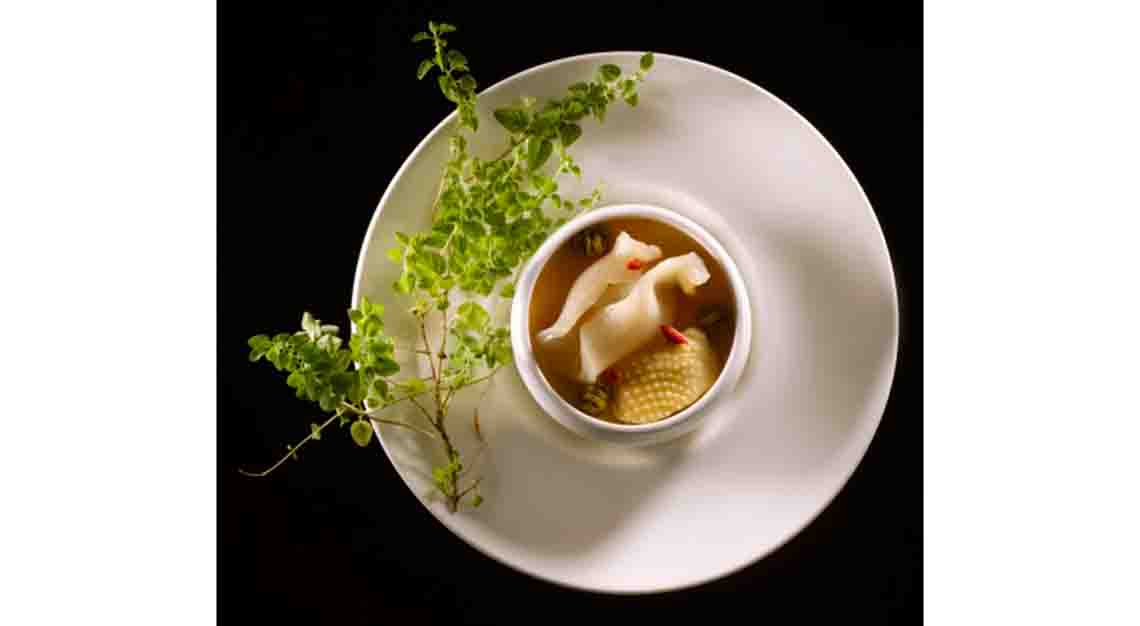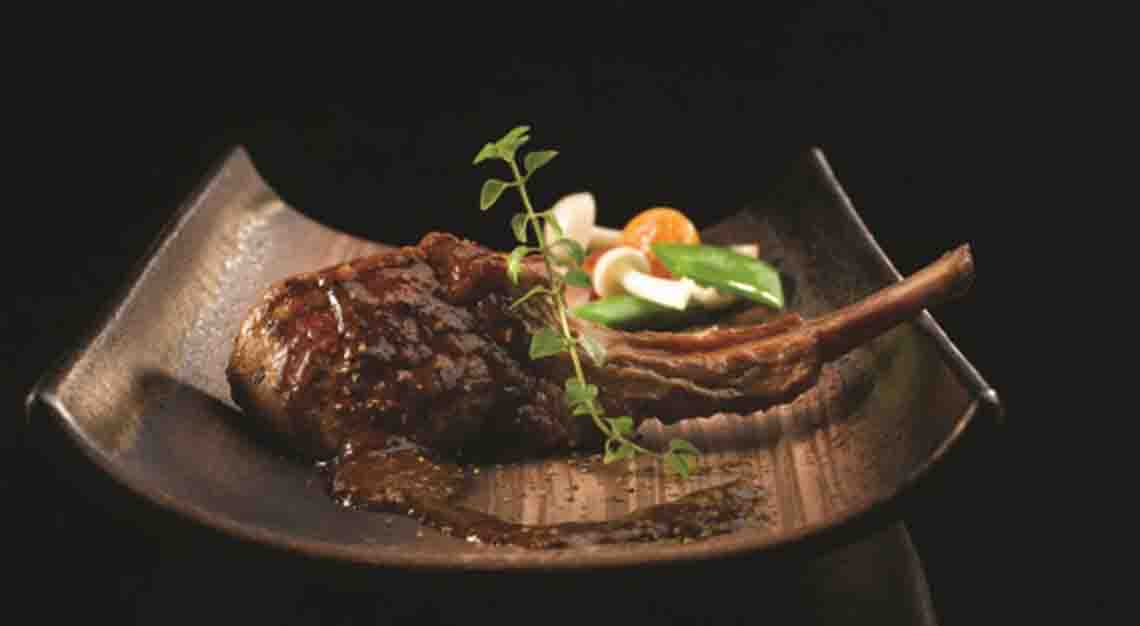 Crystal Jade Golden Palace
Awarded: One Michelin star
One of the homegrown group's more luxe dining venues, the menu here is extensive. It's the only Crystal Jade branch that specialises in Teochew cuisine, too. Highlights include the Chilled Yellow Cream Crab in Teochew Style, Sauteed Fresh Crab Meat with Egg White, Sliced Roasted Suckling Pig with Foie Gras and Stir-fried Ramen with Lobster in XO Sauce. Pair your meal with an extensive selection of international wines.
Crystal Jade Golden Palace
#05-22
Paragon
290 Orchard Rd
Singapore 238859
Tel: +65 6734 6866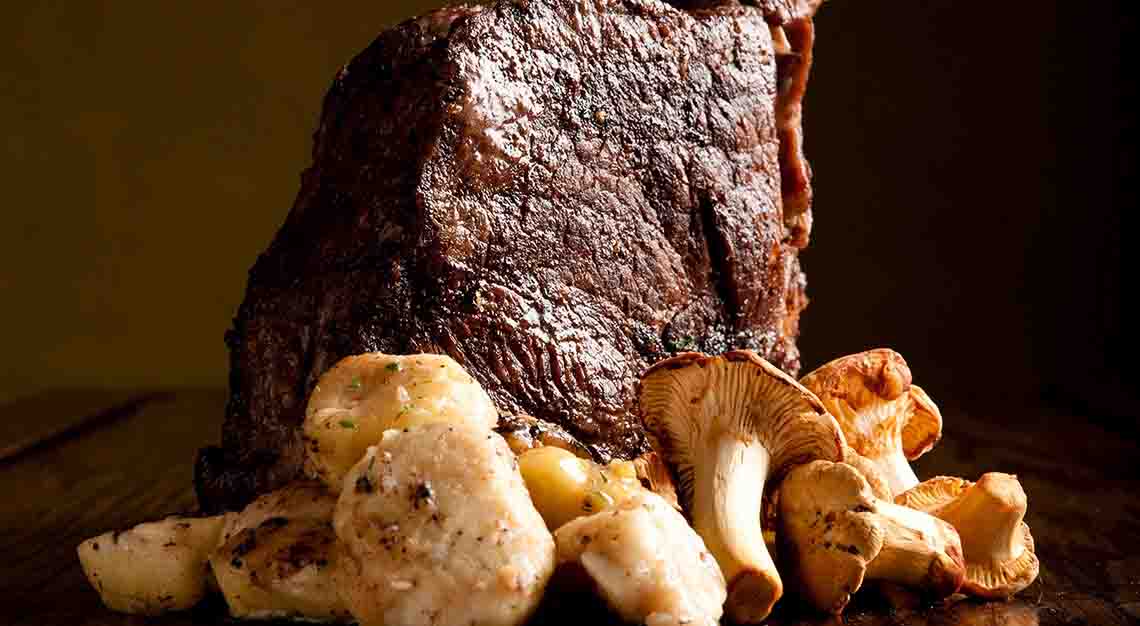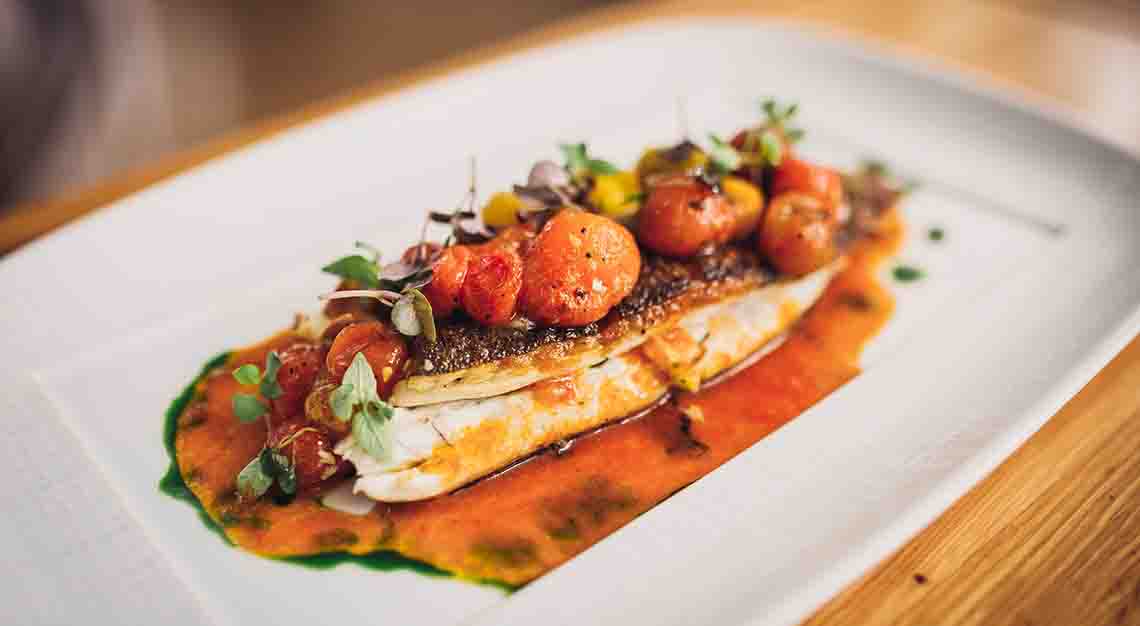 Cut By Wolfgang Puck
Awarded: One Michelin star
Cut By Wolfgang Puck at Singapore's Marina Bay Sands sets the benchmark for sleek service delivered by a straight-backed crew in sharp suits who know when to engage guests and when to leave them alone. Small parties can slink discreetly into intimate booth seats set at the edges of the restaurant, while larger parties can impress at showier long tables in the centre of the dining room.
Cut By Wolfgang Puck
B1-71
Galleria Level
The Shoppes at Marina Bay Sands
2 Bayfront Avenue
Singapore 018972
Tel: +65 6688 8517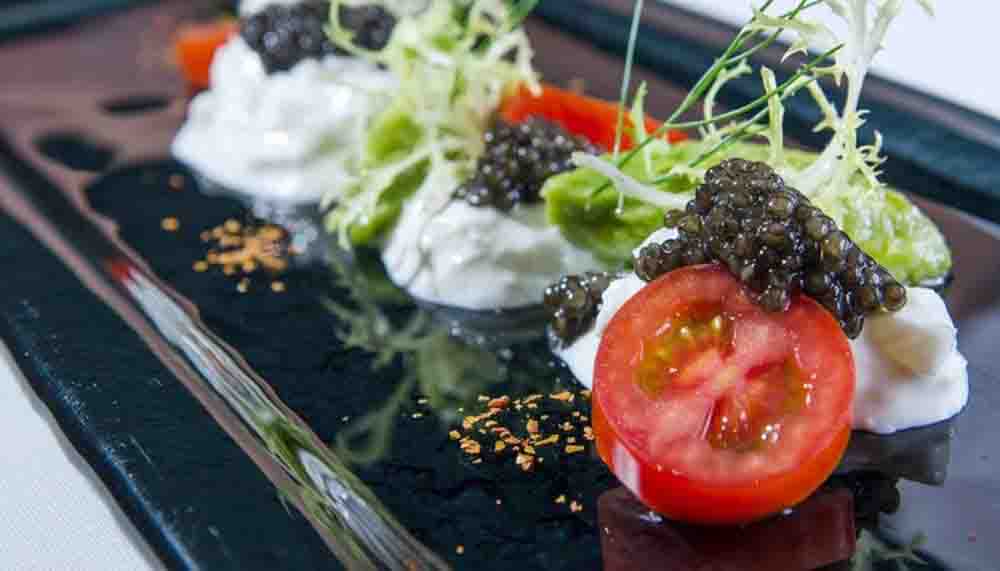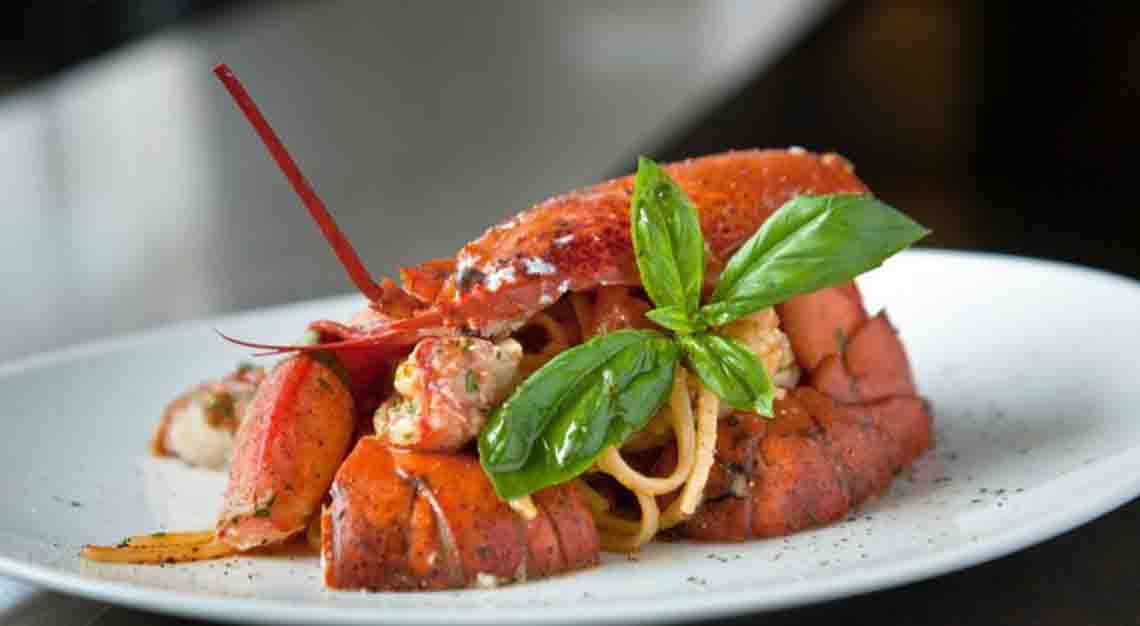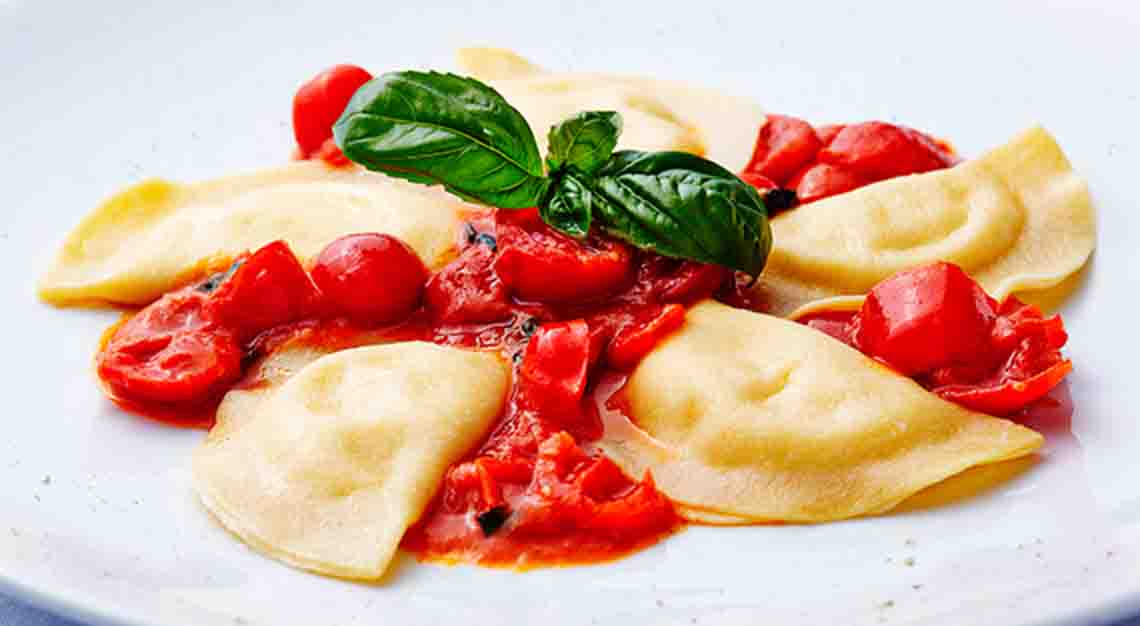 Garibaldi
Awarded: One Michelin star
It's hard to go wrong when you dine at the evergreen and ever-relevant Garibaldi. Most recently, the Italian restaurant launched a $39++ three-course set lunch to cater to the needs of an increasingly busy lunch crowd. Nosh on yummy starters like Couscous with Asparagus and Sauteed Prawns before moving on to fresh pastas such as Gnocchi with Butternut Pumpkin Sauce. Round off your meal with the dessert of the day and coffee or tea. The restaurant also offers an utterly indulgent $98++ four-course chef's lunch menu for days where you need a slightly longer break from the morning office madness.
Garibaldi
36 Purvis Street
Singapore 188613
Tel: +65 6837 1468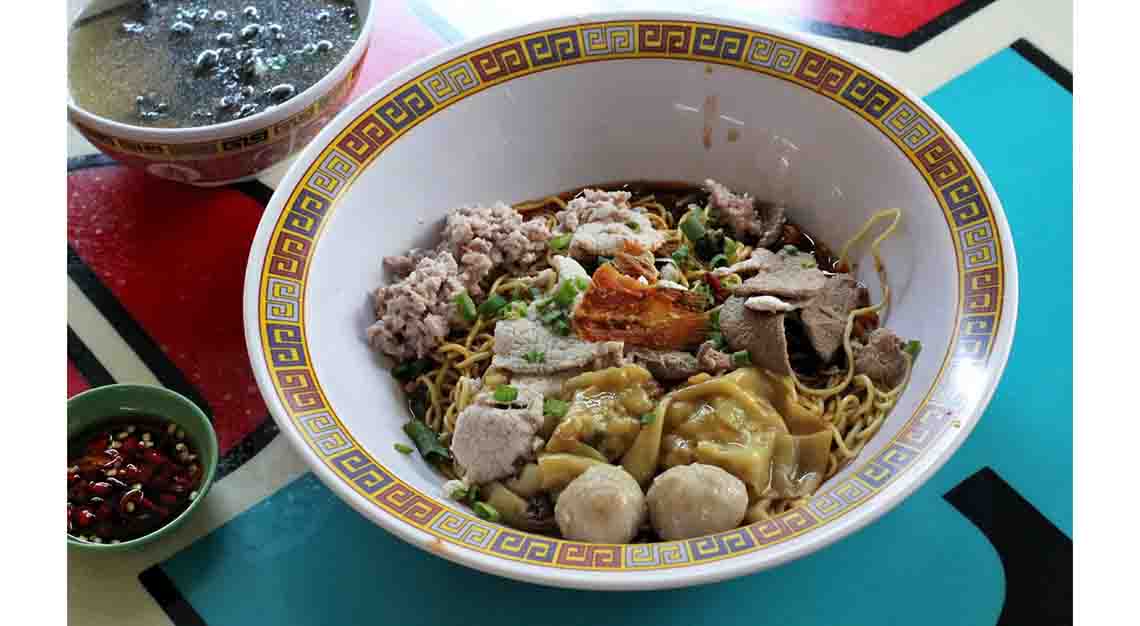 Hill Street Tai Hwa Pork Noodles
Awarded: One Michelin star
Now helmed by the sons of founder Tang Joon Teo, this noodle stall at Crawford Lane continues to impress with its delicious servings of bak chor mee despite a family feud in 2008. Tossed with black vinegar, chilli paste and other sauces, the springy noodles are firm to the bite and are complemented by tender minced pork, dumplings, liver as well as slivers of fried sole fish. However, be prepared to endure an hour's wait at least.
Hill Street Tai Hwa Pork Noodles
#01-12
Block 466 Crawford Lane
Singapore 190465
Tel: +65 6292 7477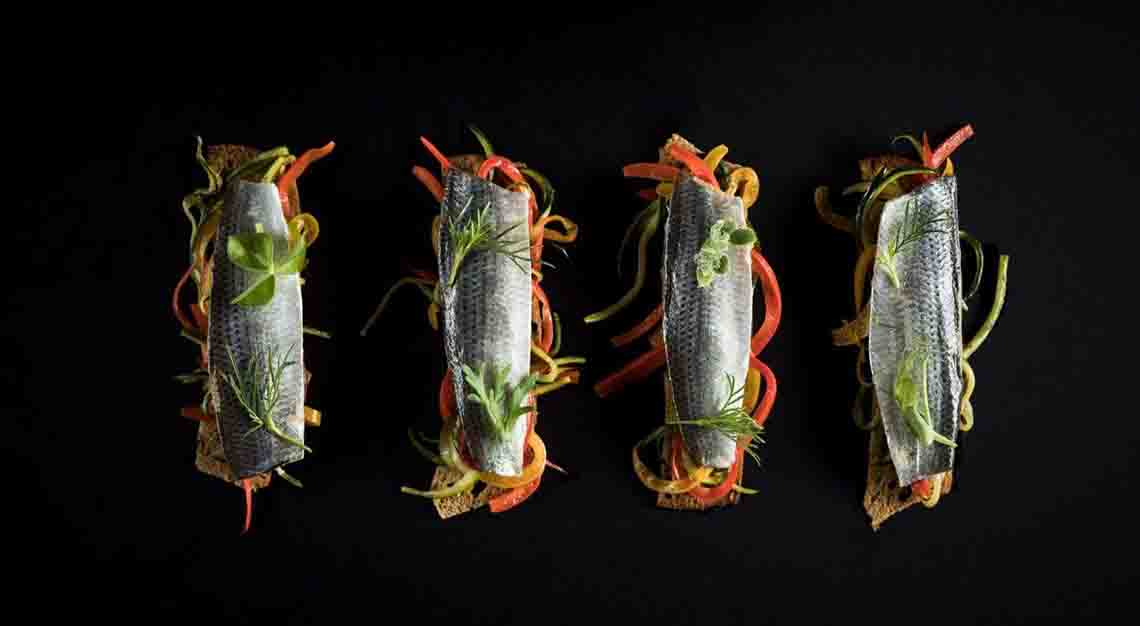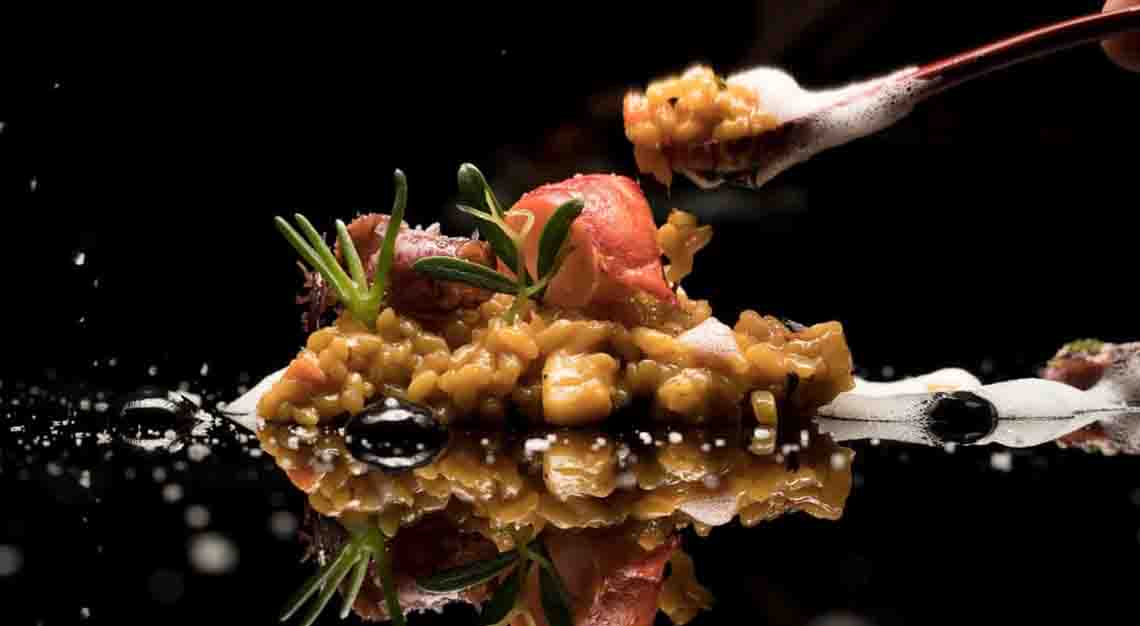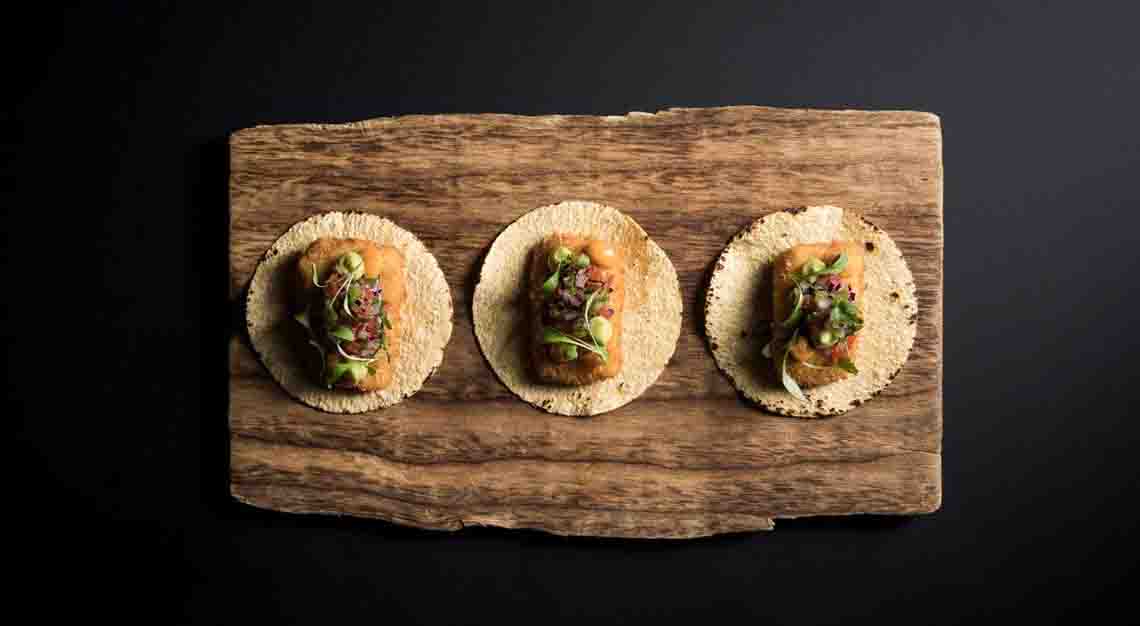 Iggy's
Awarded: One Michelin star
Not content with resting on one's laurels, Iggy's – one of the island's most celebrated fine dining establisments – recently saw the opening of a new gastrobar, which sits at the entrance of the existing restaurant. While the main restaurant prides itself on an exquisite prix fixe menu filled with seasonal ingredients, the gastrobar serves up a mouth-watering mix of tapas and mains, ranging from pastas and rice to wagyu burgers, fish tacos and a range of delectable desserts.
Iggy's
Level 3
Hilton Hotel
581 Orchard Road
Singapore 238883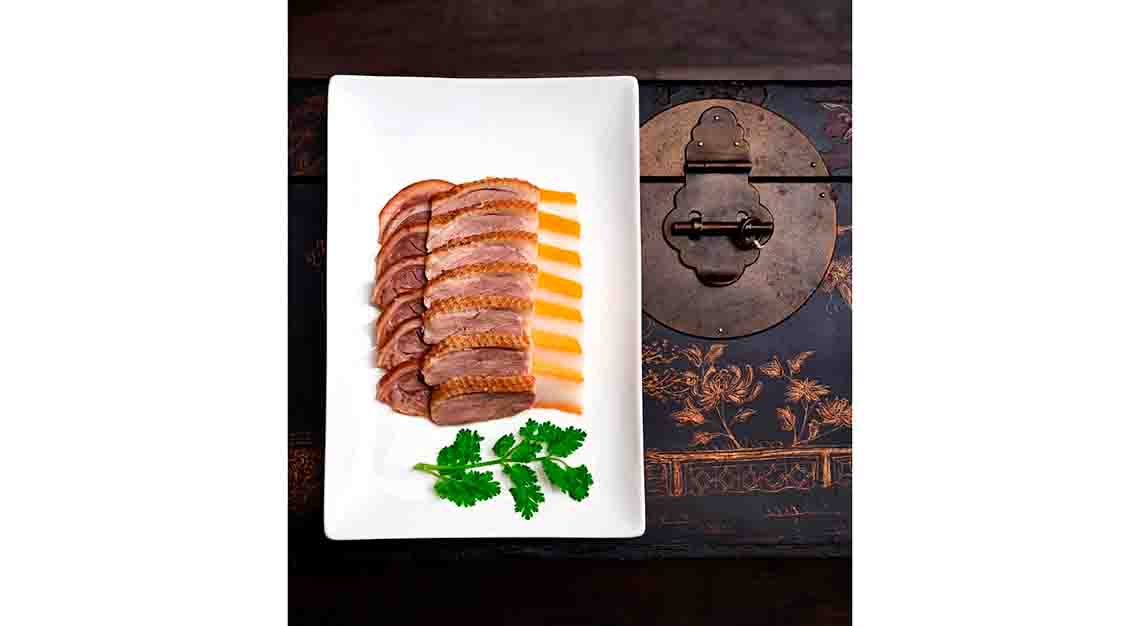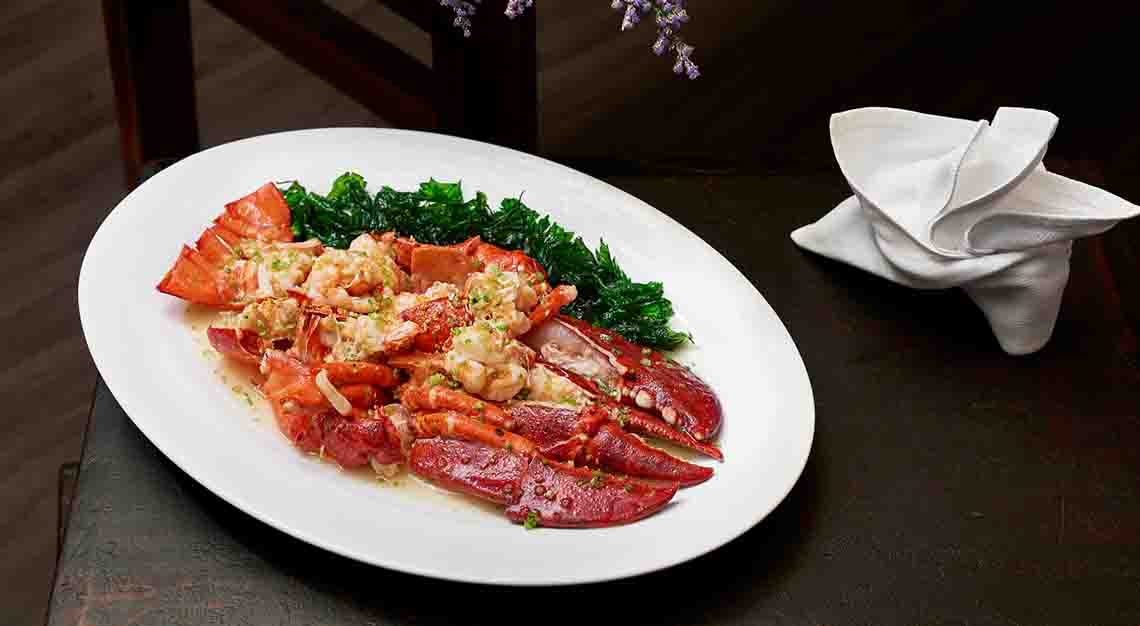 Imperial Treasure Fine Teochew Cuisine
Awarded: One Michelin star
Good Teochew cuisine is often defined by its mellow flavours and refined preparation techniques. It's no surprise then that this Michelin-star establishment entrusts only the best quality seafood and ingredients to the hands of experienced chefs. The results show itself in classic dishes like the melt-in-your-mouth Steamed Pomfret in Teochew Style, Homemade Yam Paste and Sliced Octopus. There's also plenty more to choose from, thanks to the restaurant's wide spread of fresh seafood, meats and must-have desserts. 
Imperial Treasure Fine Teochew Cuisine
#03-05
ION Orchard
2 Orchard Turn
Singapore 238801
Tel: +65 6736 2118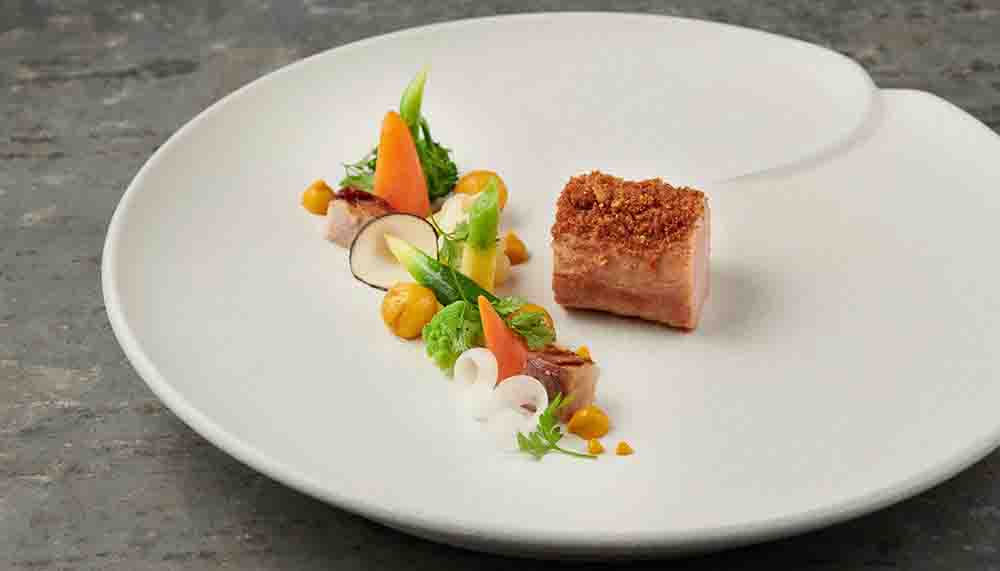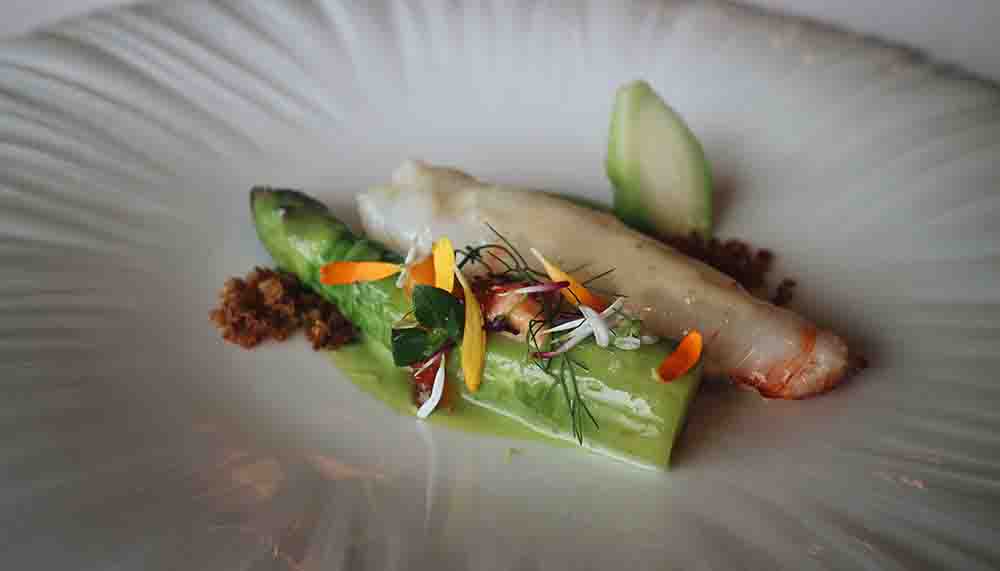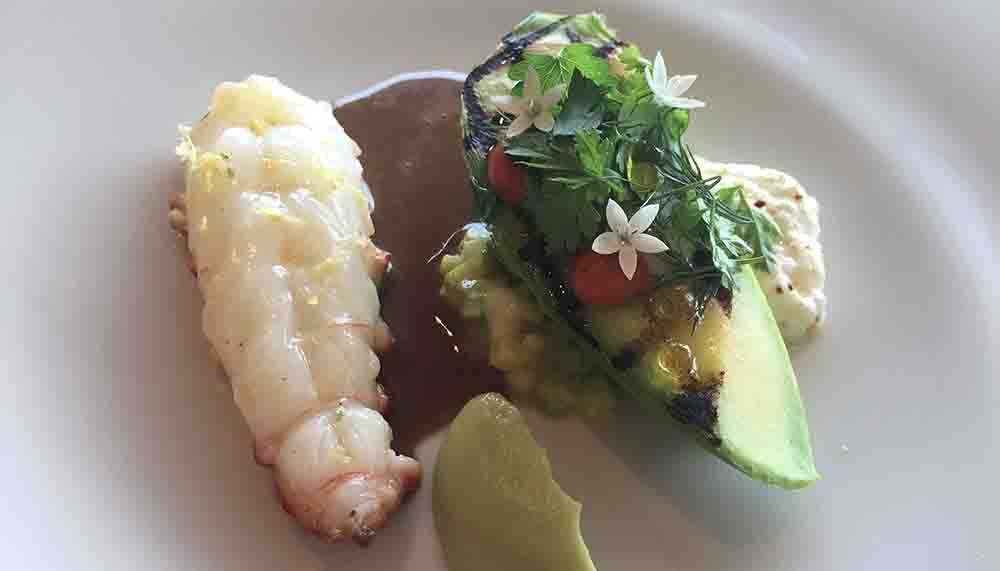 Jaan
Awarded: One Michelin star
Singapore may be burdened with just two seasons — rainy and dry — in a year, but it doesn't mean we can't enjoy seasonal cuisines like Japan and the rest of the world. Take for example Jaan, the Michelin star restaurant that's also consistently on Asia's 50 Best Restaurants. The 40-seater establishment, helmed by British chef Kirk Westaway, offers seasonal menus that showcase the best of English produce, including his signature Eggs in an Egg. 
Level 70
Swissotel The Stamford
2 Stamford Road
Singapore 178882
Tel: +65 6837 3322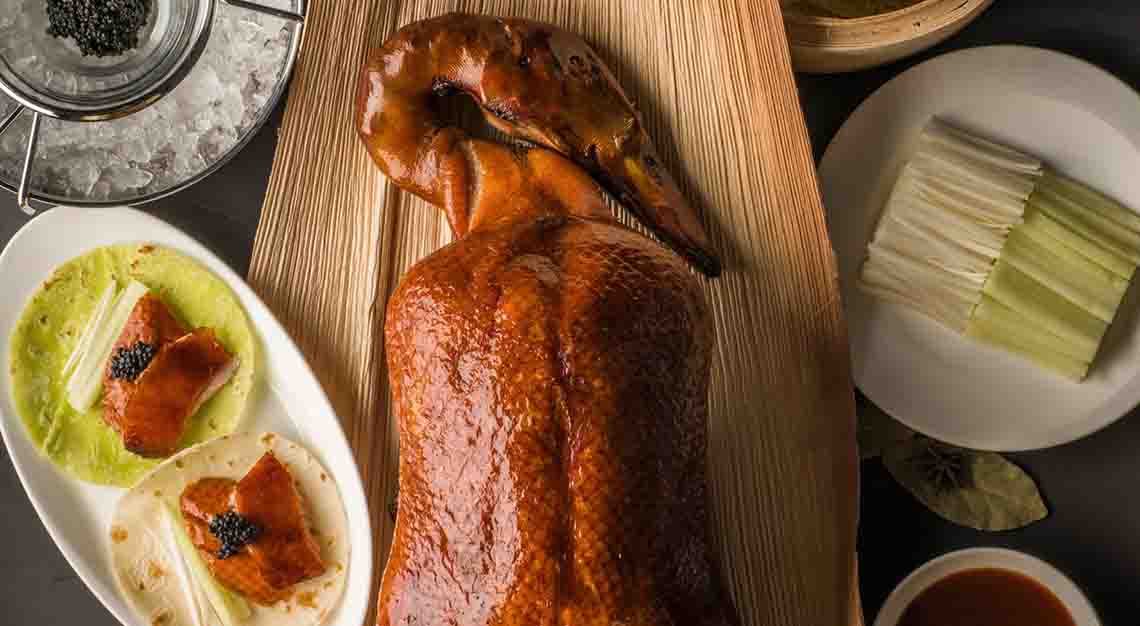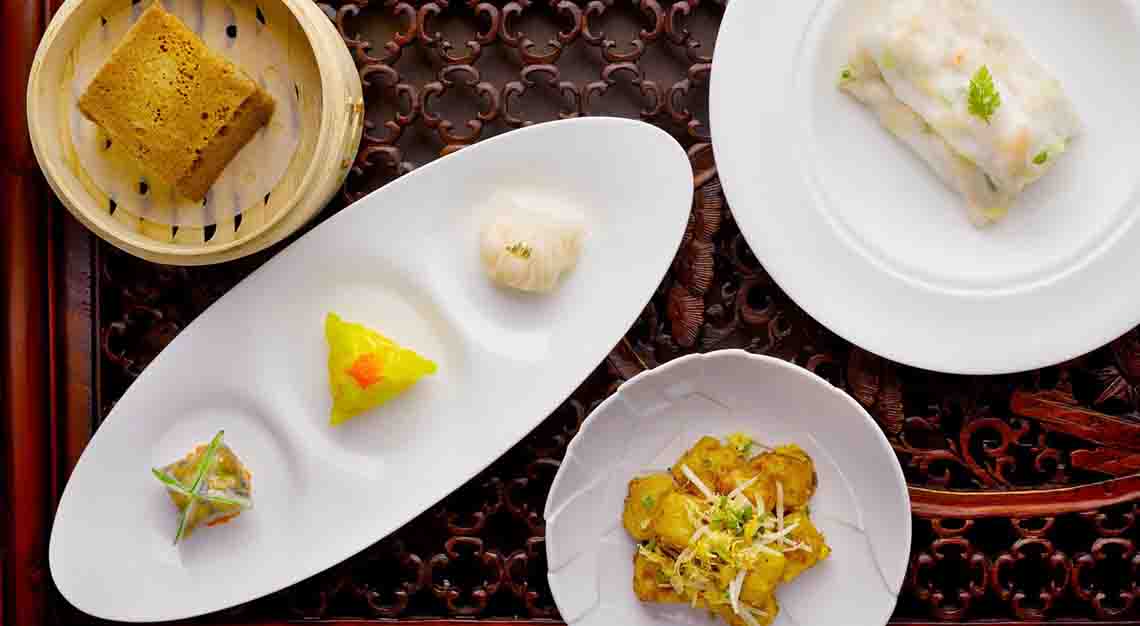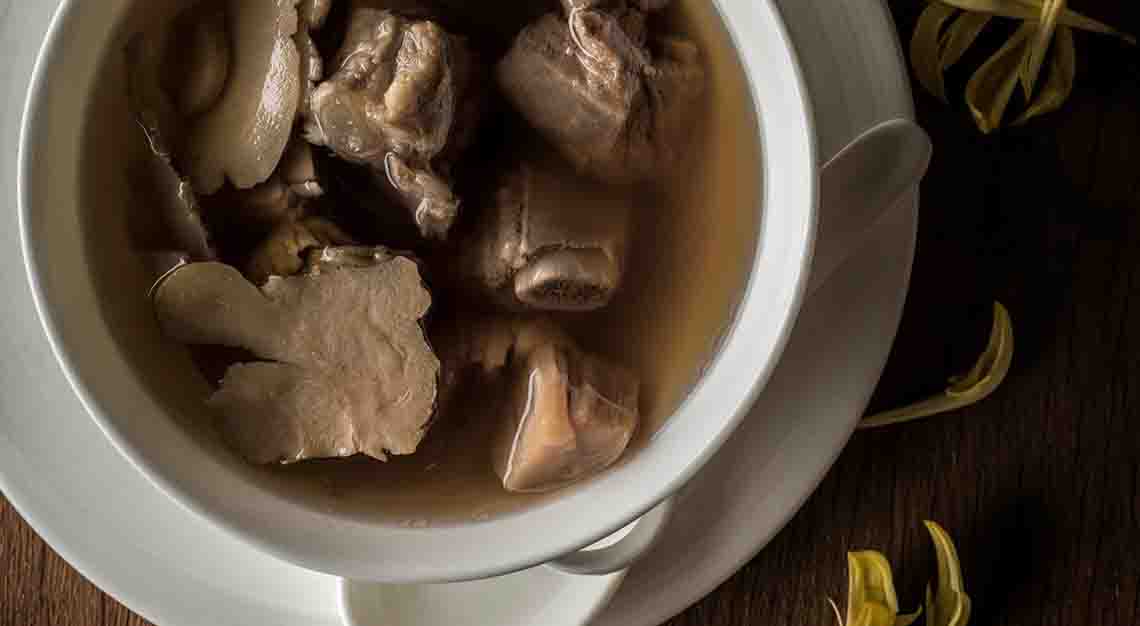 Jiang-Nan Chun
Awarded: One Michelin star
If its wholesome Cantonese fare you want, then this is the place to be. In addition to its double-boiled Hot & Sour Soup with Lobster and the Sea Whelk and Maka, Dried Scallops & Pork Ribs Soup, Jiang-Nan Chun is also famed for its signature Peking Duck, roasted in a mesquite wood-fired oven to give the skin a good crisp while keeping the meat tender and juicy. The duck is then carved table-side and served with caviar for a salty aftertaste. Other highlights include the Dragon Tiger Garoupa and an exquisite selection of dim sum.
Jiang-Nan Chun
Level 2
Four Seasons Hotel Singapore
190 Orchard Boulevard
Singapore 248646
Tel: +65 6831 7220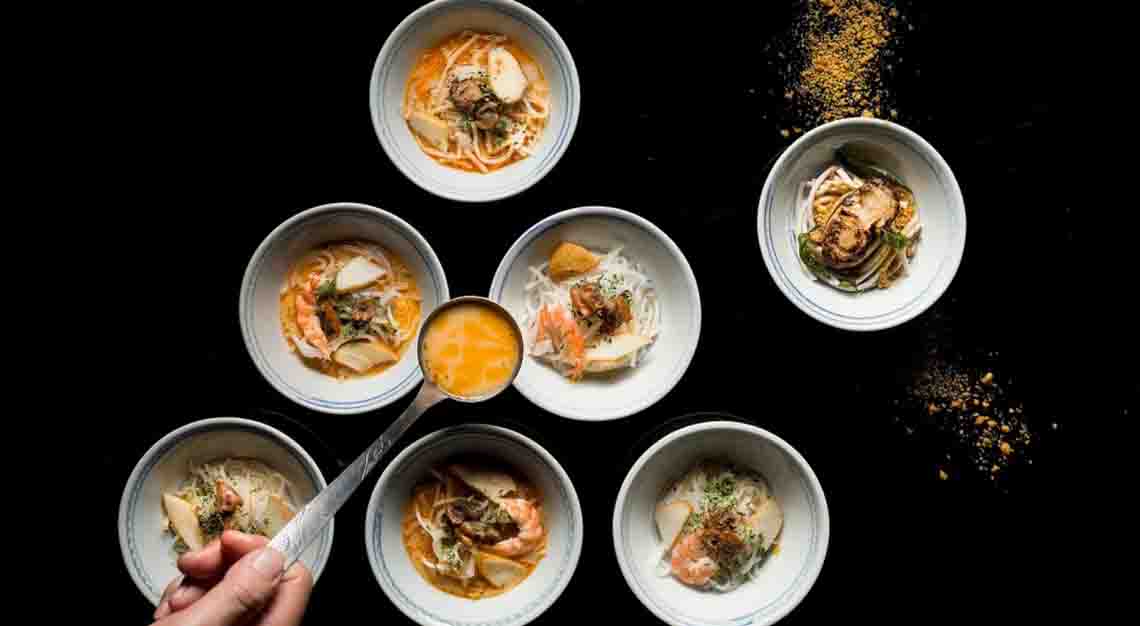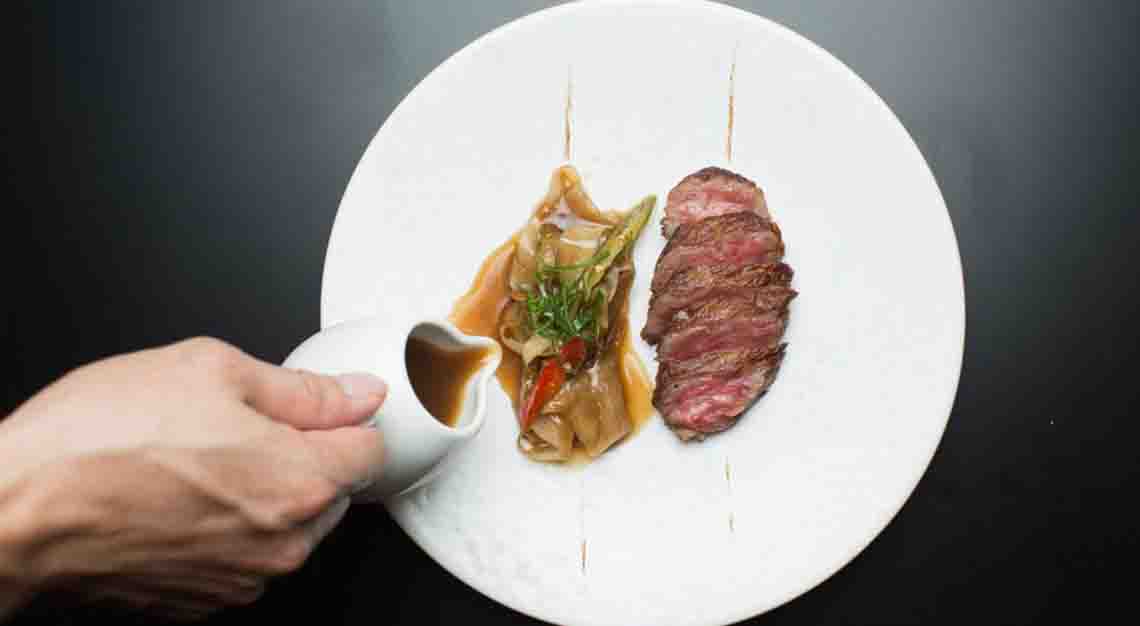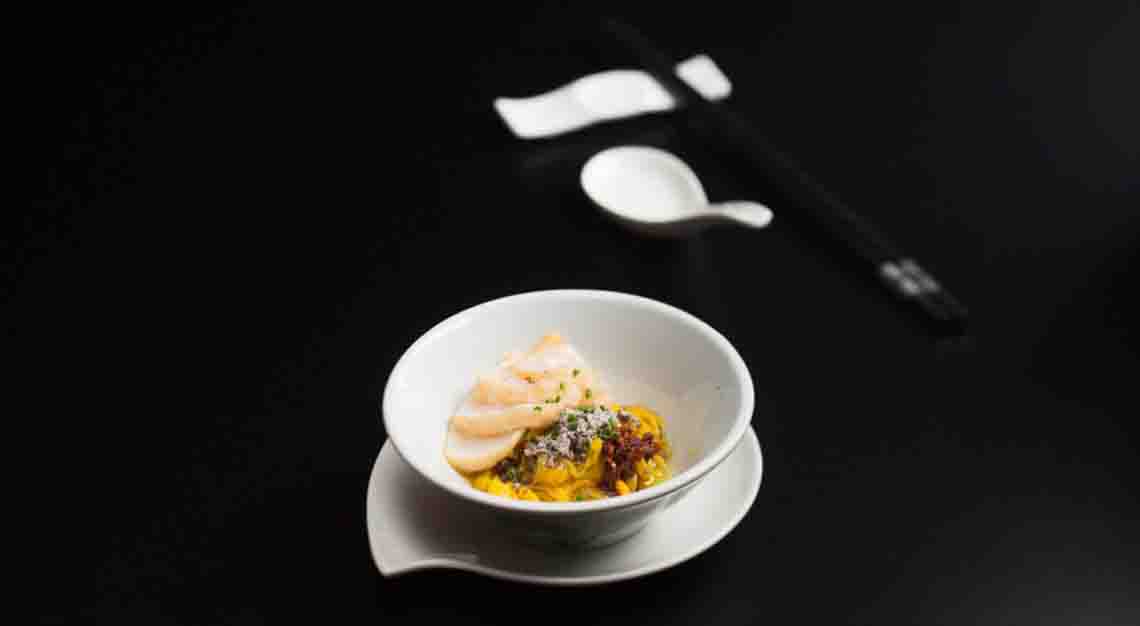 Labyrinth
Awarded: One Michelin star
After a move to the Esplanade followed by a temporary closure for renovations, Labyrinth by chef Han Li Guang is back with more mod-Sin dishes that are made from locally sourced ingredients. There's no menu here. Instead, the Chef's Tasting Menu gives local delicacies a refreshing new twist. For example, the Ah Hua Kelong Lala Clams dish comprises clams and a clam liquor jelly atop a deep-fried wanton skin tart and spiked with house-made XO sauce – a unique take on the fried wanton. Other highlights include the Labyrinth Rojak, which combines herbs and flowers from Edible Garden City with a honey and prawn paste mixture as well as the "Ang Moh" Chicken Rice with Kin Yan Abalone Mushroom – a dumpling-shaped dish complemented by a roux made from chicken stock.
Labyrinth
#02-23
Esplanade Mall
8 Raffles Ave
Singapore 039802
Tel: +65 6223 4098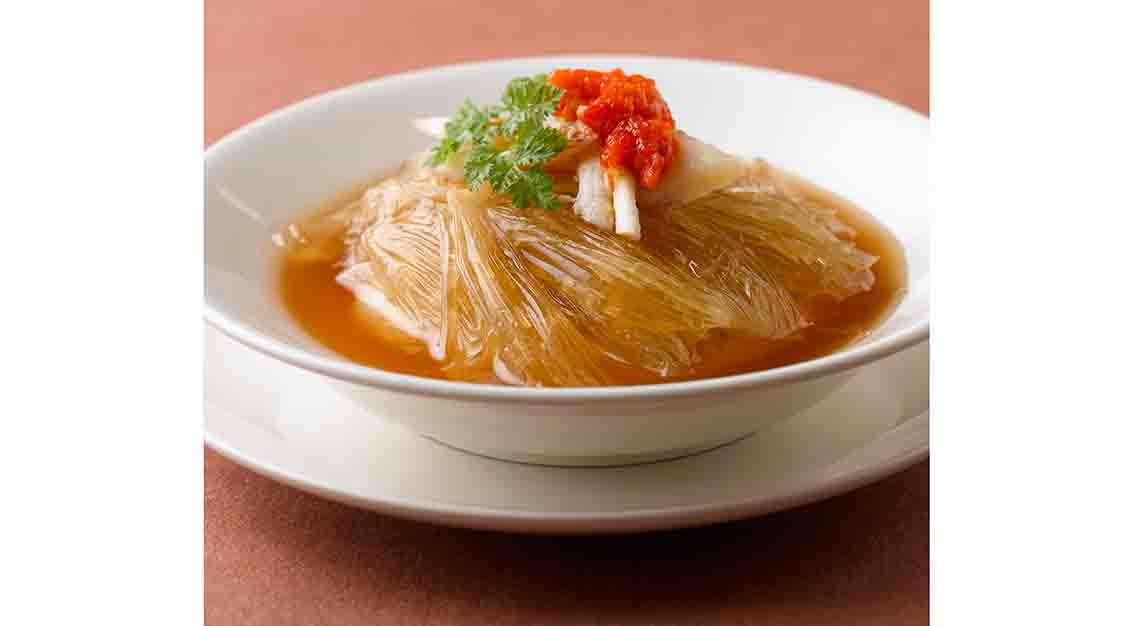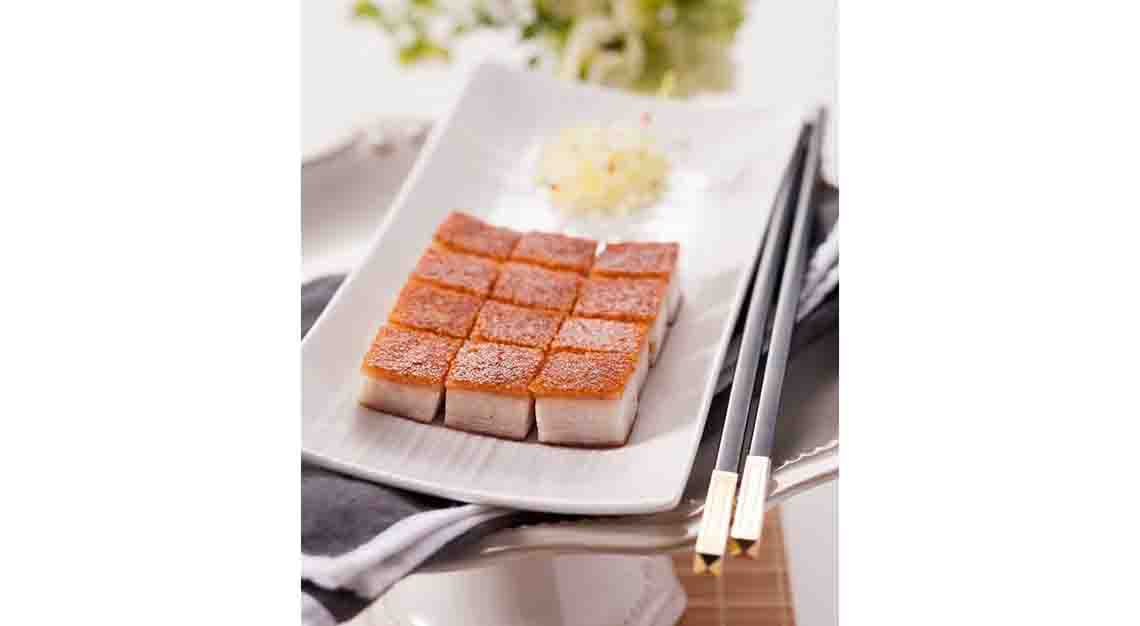 Lei Garden
Awarded: One Michelin star
It may come with distinctly European decor, what with its location at the Chijmes complex, but Lei Garden is all about authentic Cantonese flavours. Think a selection of double-boiled soups as well as dishes like Steamed Grouper Fillet with Beancurd in XO Sauce, Crispy Roast Pork Cubes with Crackling Skin and its signature Mango, Grapefruit and Sago dessert. The wine list here is limited, so it's worth bringing your own bottles.
Lei Garden
#01–24
Chijmes
30 Victoria Street
Singapore 187996
Tel: +65 6339 3822
Les Amis
Awarded: Two Michelin stars
Classic French fine dining is at the heart of Les Amis, led by chef Sebastian Lepinoy. There are only three carefully curated menus to choose from, and its dishes feature only the best in French ingredients and flavours such as langoustines, Erquy scallops, roseval potatoes and more. Wine pairings are available, and you can either choose from its extensive wine list or request a recommendation from its in-house sommelier.
Les Amis
#01-16
Shaw Centre
1 Scotts Road
Singapore 228208
Tel: +65 6733 2225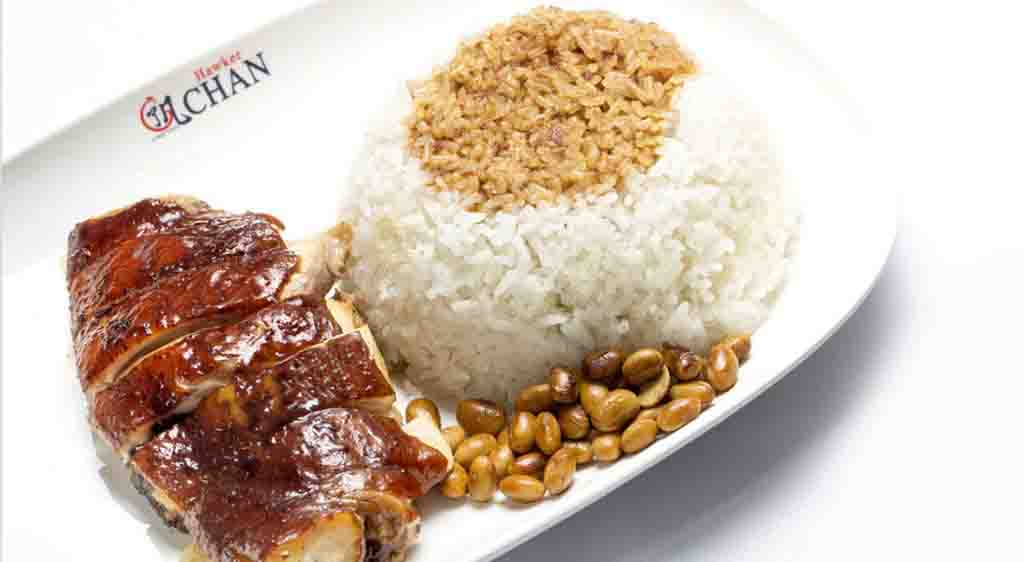 Liao Fan Hong Kong Soya Sauce Chicken Rice & Noodle
Awarded: One Michelin star
The only other hawker stall in Singapore to receive a Michelin star, there's just one star dish, Soya Sauce Chicken. Juicy, fleshy chicken slices are topped with a spoonful of light soya sauce, and can be paired with either rice, hor fun or a bowl of light, springy noodles. However, it's best to start queuing early, because there's only a limited amount of chicken served each day.
Liao Fan Hong Kong Soya Sauce Chicken Rice & Noodle
#02-126
Chinatown Food Complex
Block 335 Smith Street
Singapore 050335
Tel: +65 6388 2828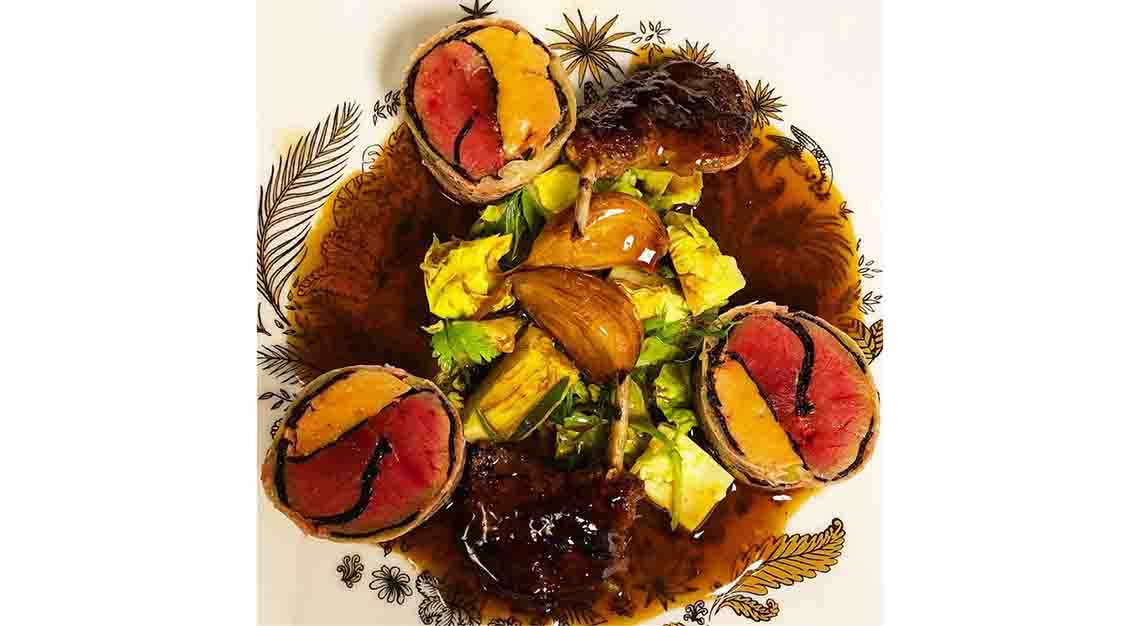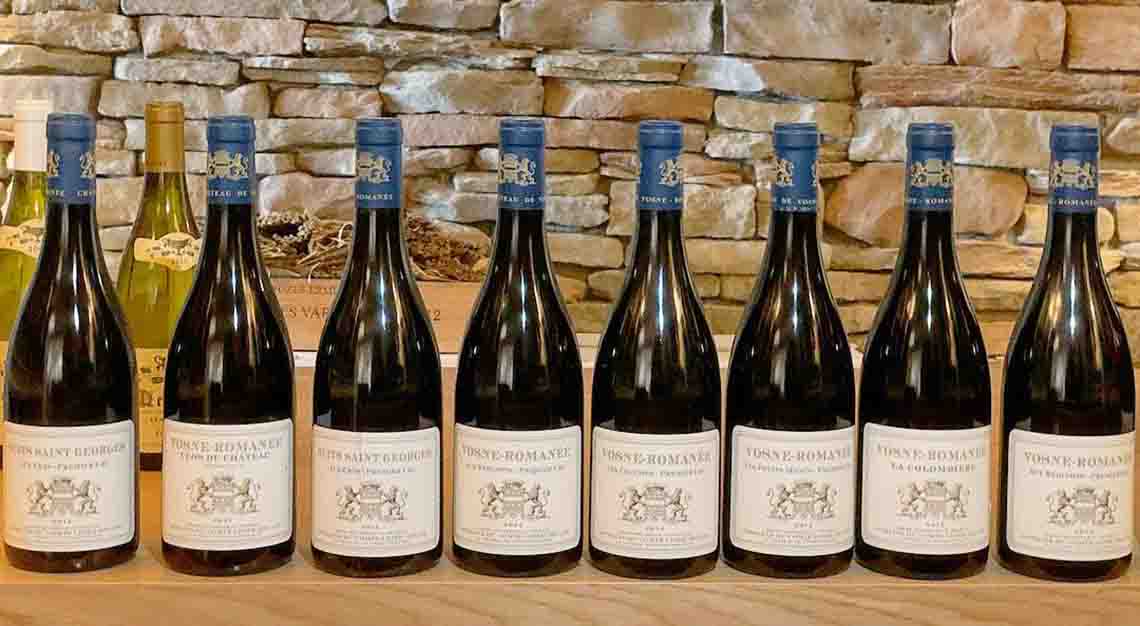 Ma Cuisine
Awarded: One Michelin star
Gastro wine bar Ma Cuisine has been quietly winning over oenophiles since it opened in January. The recipe for its success? A wine collection of more than 800 labels – one of the most extensive in Singapore. But more important is the passion, charm and encyclopaedic knowledge espoused by owners Anthony Charmetant and Mathieu Escoffier. Their mission in life? To share this knowledge and enthusiasm with customers.
Ma Cuisine
38 Craig Road
Singapore 089676
Tel: +65 6224 1838
Meta
Awarded: One Michelin star
French-inspired cuisine meets East Asian flavours at this spot on happening Keong Saik Road, where you can expect a five- or seven-course winter menu filled with choices such as Japanese Yellow Tail and Ponzu Jelly with Avocado and Kohlabi, Crispy Amadai Fish with Daikon, Leek and Beef Broth as well as desserts like the Baked Quince, which is complemented with milky ice-cream and hazelnut. Wine pairings are also available.
Meta
1 Keong Saik Road
Singapore 089109
Tel: +65 6513 0898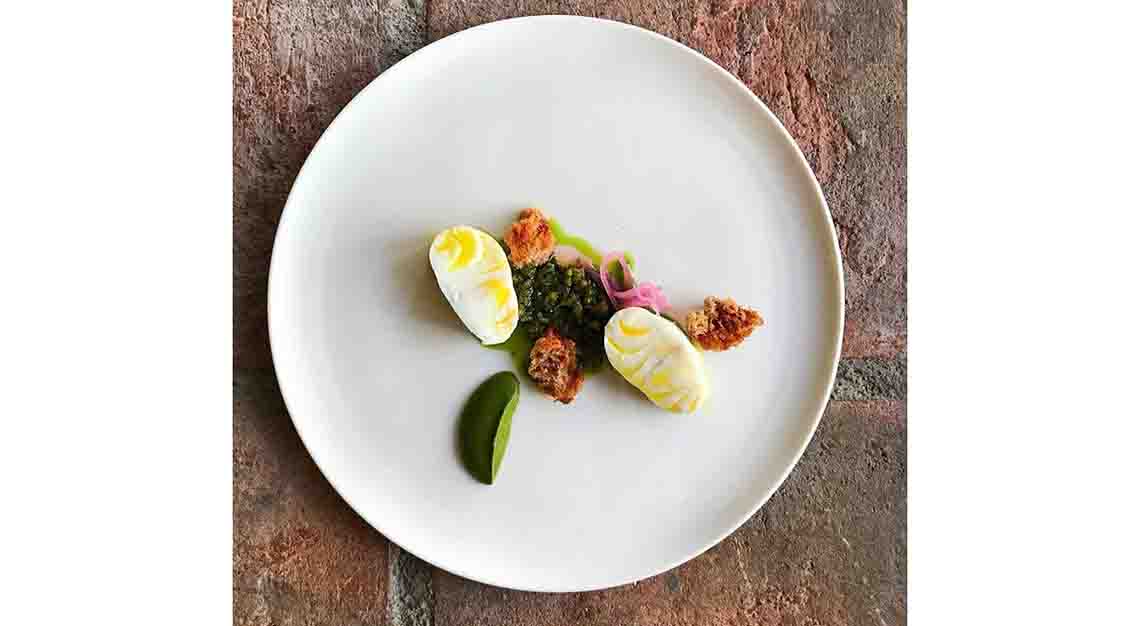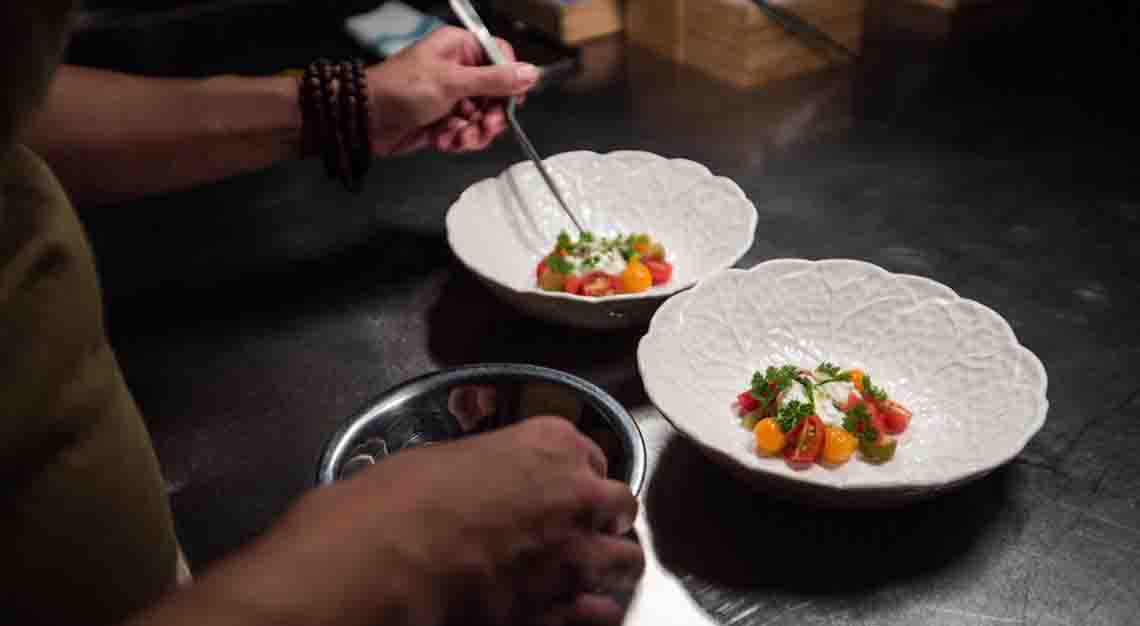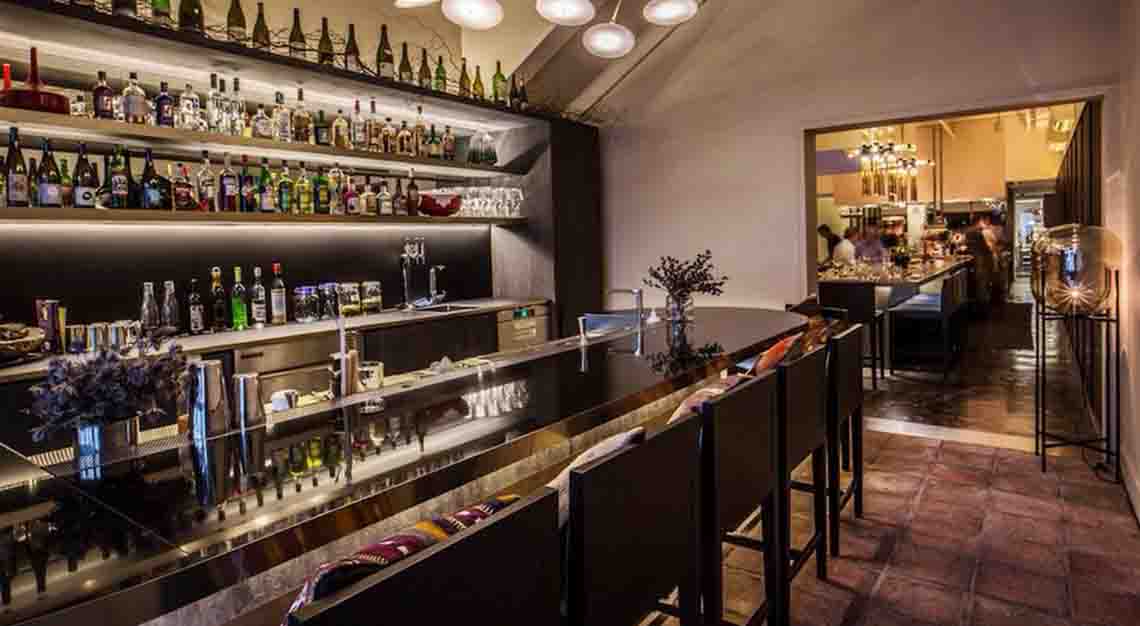 Nouri
Awarded: One Michelin star
Helmed by chef-owner Ivan Brehm, Nouri is more than just fusion food; it's a glimpse into flavours inspired by some of the world's best cuisines. You'll go nuts for dishes like the Acaraje and Vatapa, an Afro-Brazilian fritter topped with turmeric and coconut sauce, bread and salted prawn or the Wagyu and Kimchi "Nduja", a take on a Calabrian classic that combines wagyu eye round with kimchi and a charred pepper emulsion. Nouri also offers a la carte Teishoku (Japanese set meal) and omakase lunch menus and a five- or seven-course dinner menu with wine or sake pairing.
Nouri
72 Amoy Street
Singapore 069891
Tel: +65 6221 4148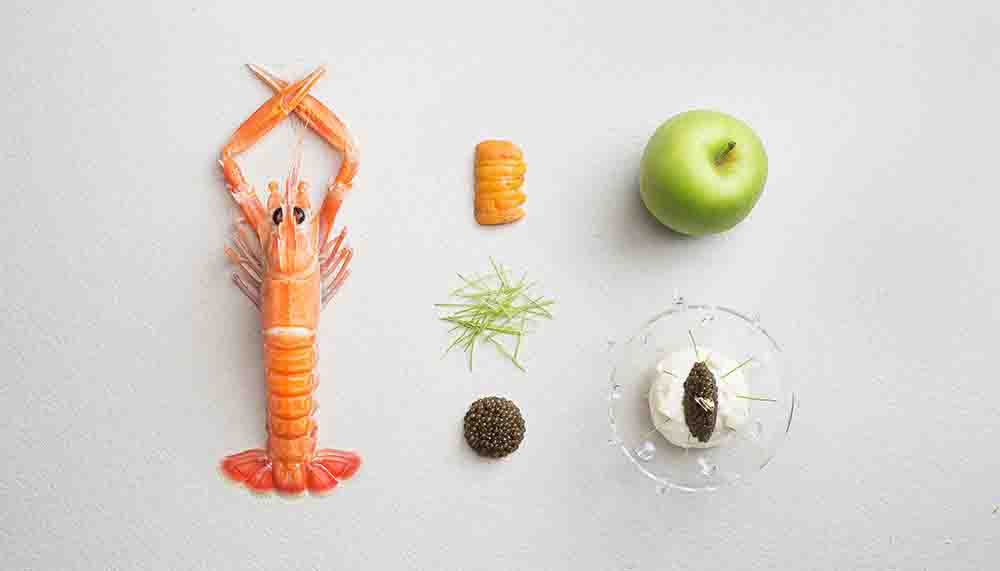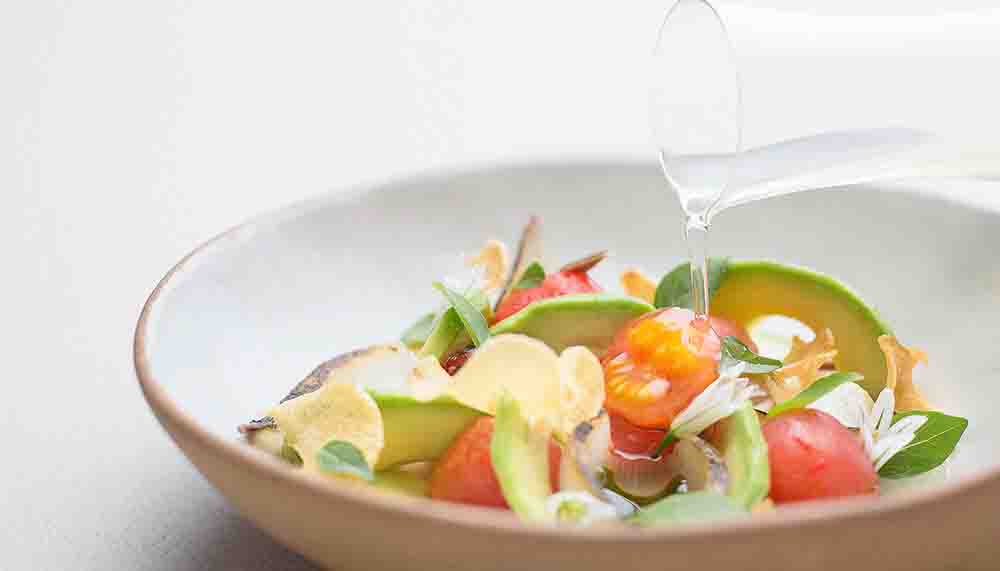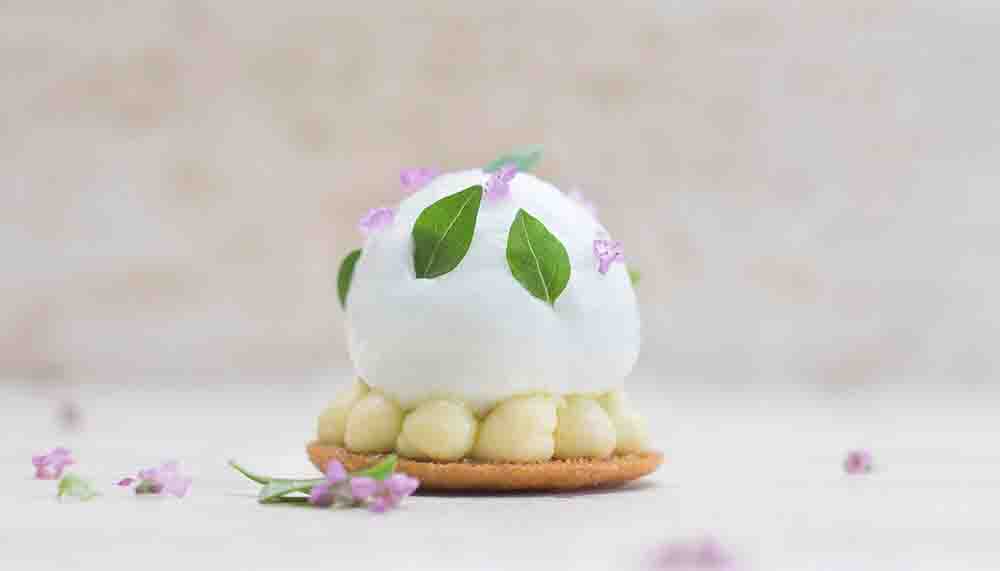 Odette
Awarded: Two Michelin stars
Much ink has been spilled over Odette, chef du jour Julien Royer's restaurant at National Gallery, Singapore. When it opened in late 2015, Odette boasted a three-month-long waitlist, and still remains one of Singapore's most sought-after tables, given its Michelin stars, courtesy of the Michelin Guide's inaugural Singapore edition.
Odette
#01-04
1 St Andrew's Road
Singapore 178957
Tel: +65 6385 0498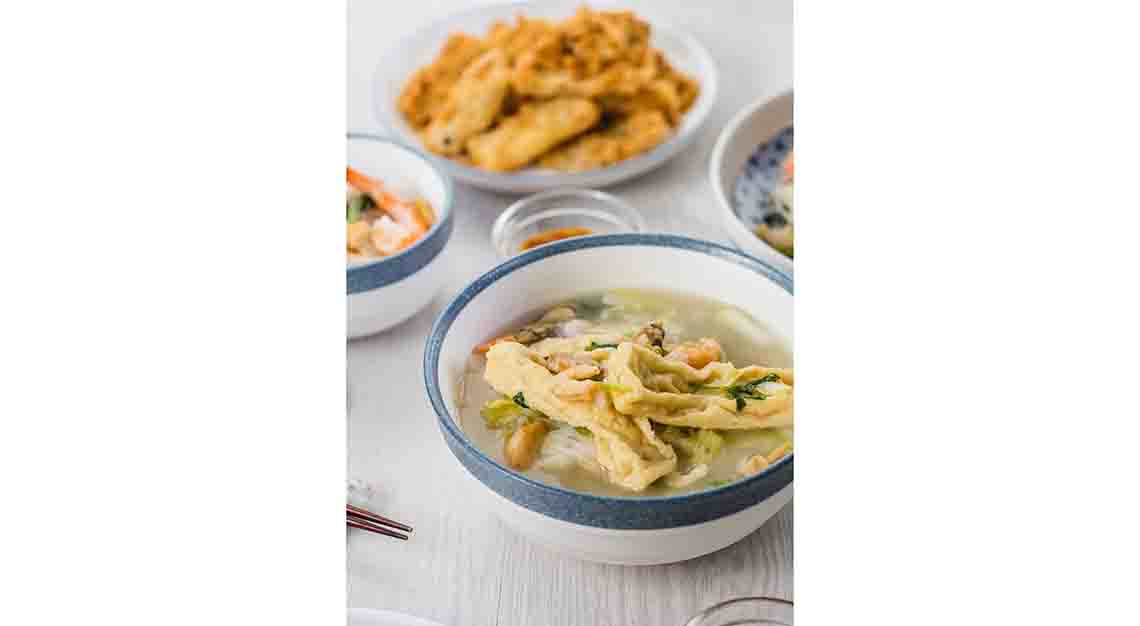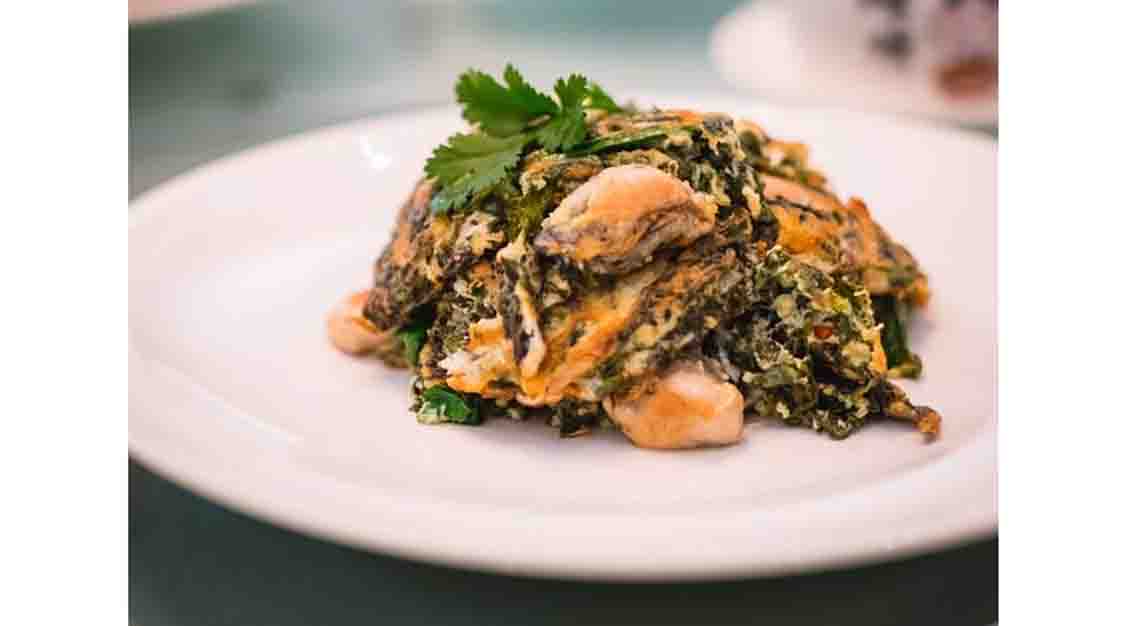 Putien (Kitchener Road)
Awarded: One Michelin star
Its flagship outlet on Kitchener Road – the original location before its expansion in and across the region – is easily identified, thanks to its white shopfront and contemporary interiors. Yellow croaker fish is served five different ways here – stewed, pan-fried, boiled, deep-fried or in a hearty soup. But if fish isn't your thing, then opt for the classic Sweet and Sour Pork, Fried Heng Hwa Beehoon or the Stir-fried Yam with Sugar Coating. Tip: ask about its razor clam offerings from April to August.
Putien
127 Kitchener Road,
Singapore 208514
Tel: +65 6295 6358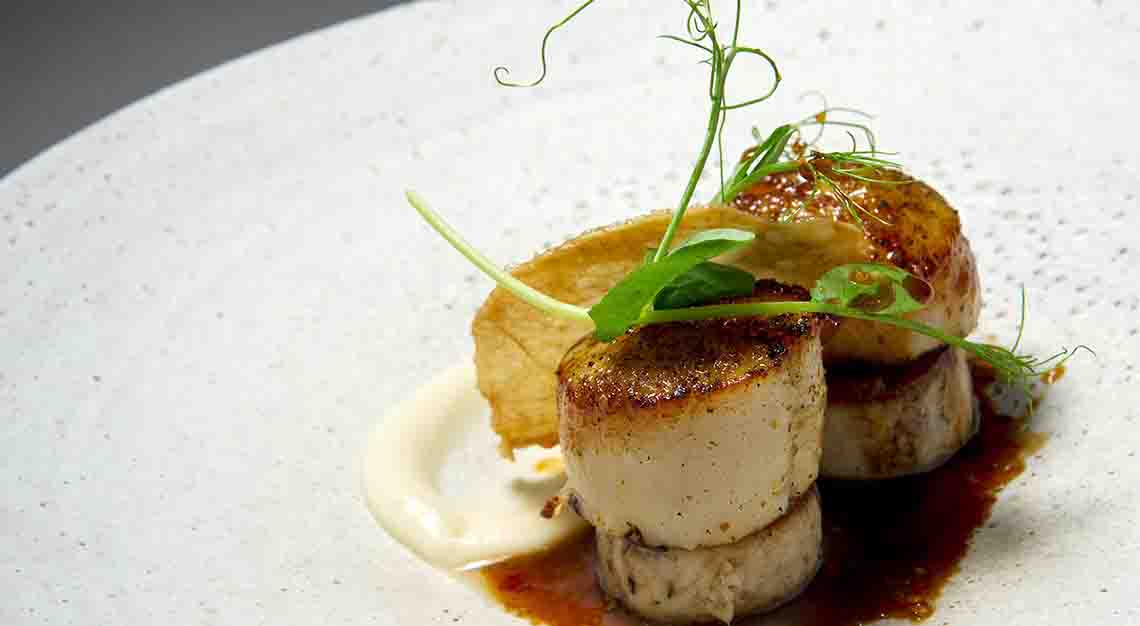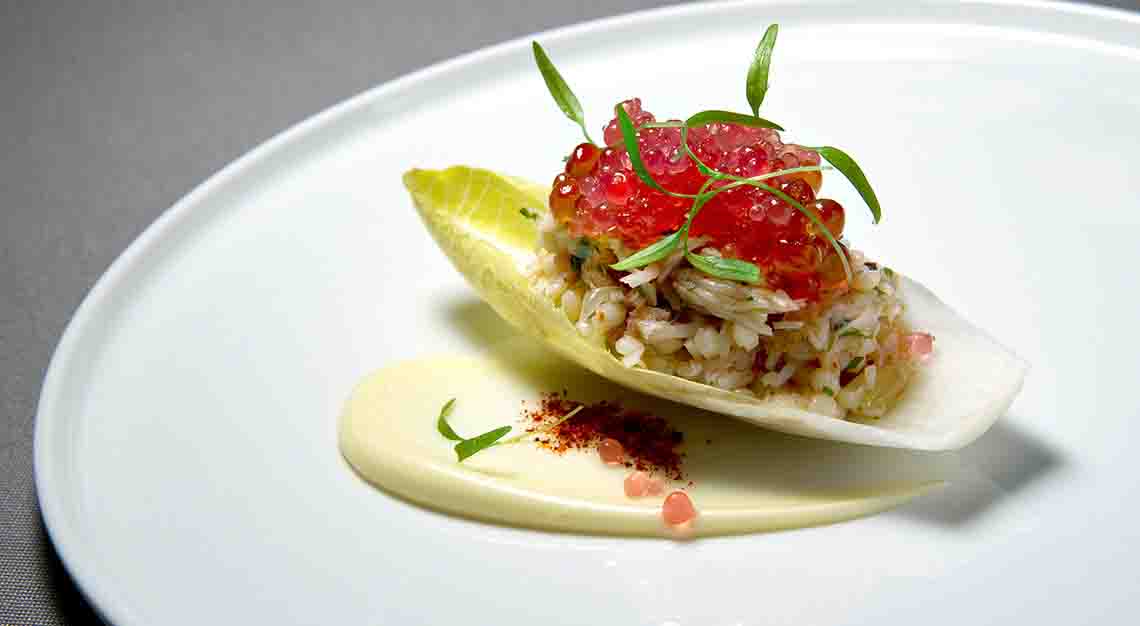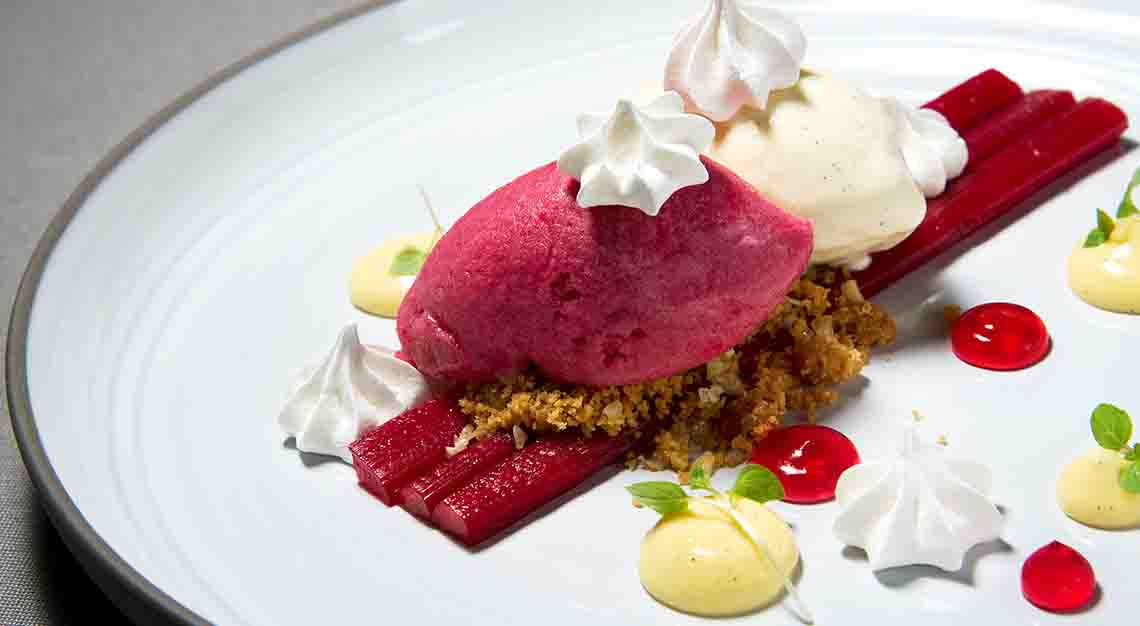 Rhubarb
Awarded: One Michelin star
An intimate dining experience by chef Paul Longworth and sommelier Jerome Desfonds, Rhubarb's open kitchen concept houses only seven dining tables for an intimate experience. The menus here are simple; choose from the set lunch menu, six-course Le Menu or the a la carte menu, each comprising delicacies such as monkfish, pork, beef and pigeon. There's also a list of French wines to choose from.
Rhubarb
3 Duxton Hill
Singapore 089589
Tel: +65 8127 5001
Saint Pierre
Awarded: One Michelin star
When Emmanuel Stroobant debuted Saint Pierre in 2000, his brand of classic French cuisine set the benchmark for fine dining in Singapore, before he decided to relocate in favour of a slightly more casual approach at Quayside Isle, Sentosa, in 2013. Launched in March 2016, Saint Pierre's 186sqm incarnation at One Fullerton heralds a return to its fine-dining roots, but one that revolves around the now-vegetarian chef's new spiritual and healthful approach to food and life.
Saint Pierre
#02-02B
One Fullerton
1 Fullerton Road
Singapore 049213
Tel: +65 6438 0887
Shinji by Kanesaka
Awarded: One Michelin star
Age-old Japanese culinary traditions take centre stage at this edo-style sushi restaurant, which has two one-Michelin-star locations in Singapore: St Regis at Tanglin Road and Carlton Hotel at Bras Basah Road. The omakase menus at both locations are executed by a team of artisan Japanese chefs helmed by master chef Koichiro Oshino, and feature a selection of fresh sashimi, nigiri sushi and cooked dishes. Guests are also attended to by an okami-san (general manager). Look out also for Japanese craftmanship in the decor such as the bar counter, which is carved from the trunk of a 220-year-old hinoki tree.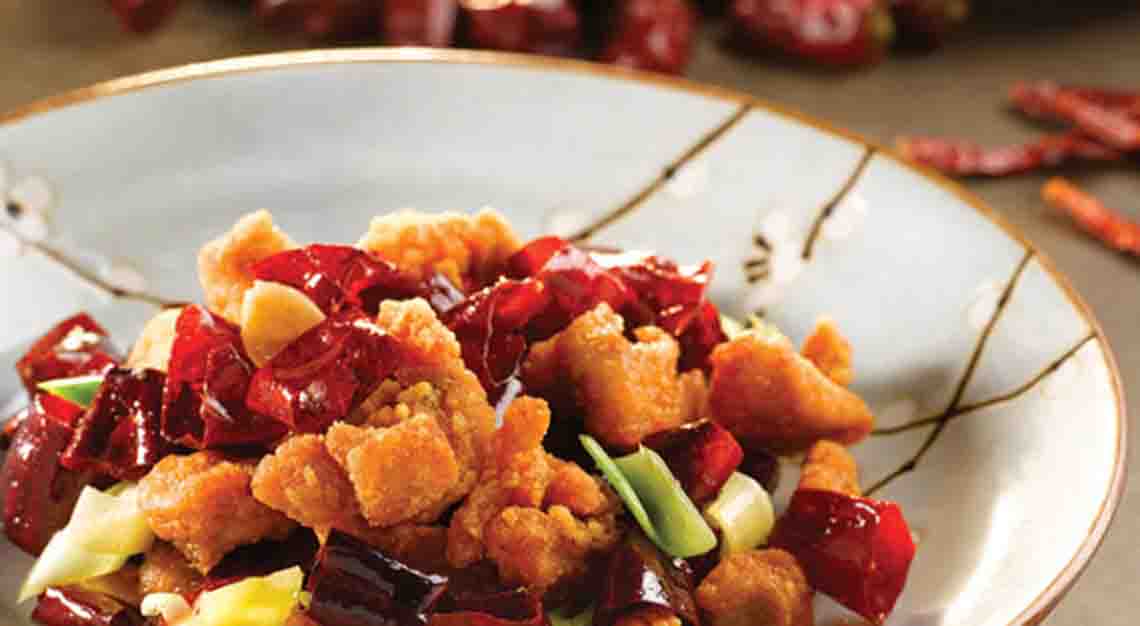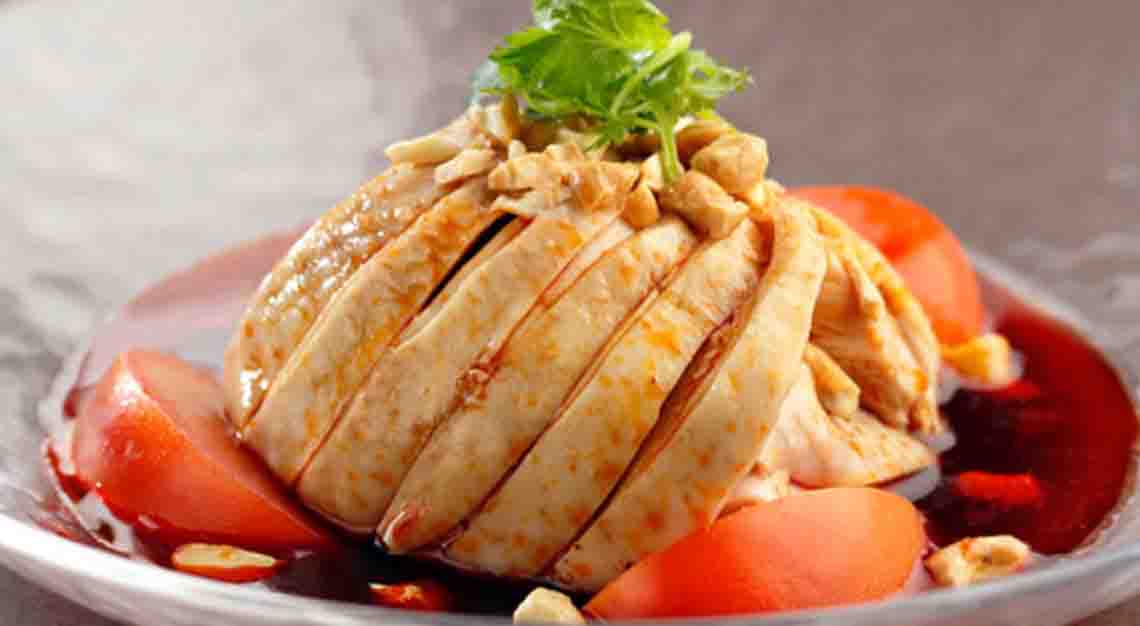 Shisen Hanten
Awarded: Two Michelin stars
It may be a popular Japanese restaurant chain, but Shisen Hanten actually specialises in Sichuan cuisine. To date, the chain boasts 14 branches in six cities across Japan, and the outlet at the Mandarin Orchard Singapore is its first outside of Japan. The star dish here is Chen's Mapo Doufu, tofu that's been stir-fried in a spicy Sichuan pepper-flavoured meat sauce and served with Hokkaido rice. Diners can also indulge in fresh South African and Australian abalone, hearty soups, barbecued and roasted meats and classic Peking Duck. The restaurant also caters to your little ones with a separate children's menu.
Shisen Hanten
Level 35
Orchard Wing
Mandarin Orchard Singapore
333 Orchard Road
Singapore 238867
Tel: +65 6831 6262/66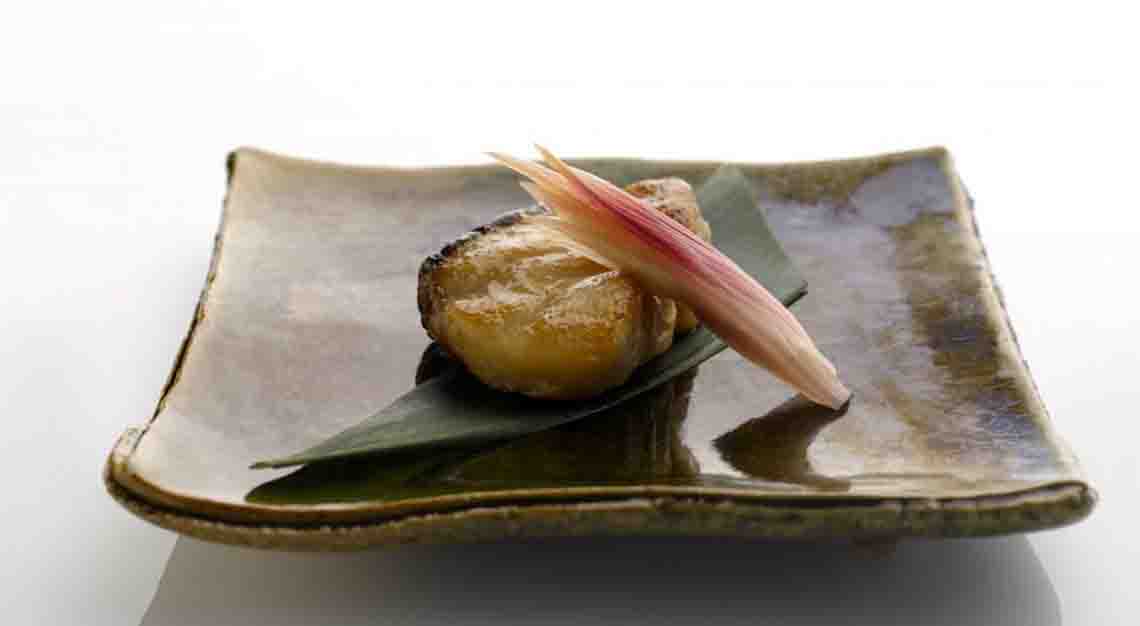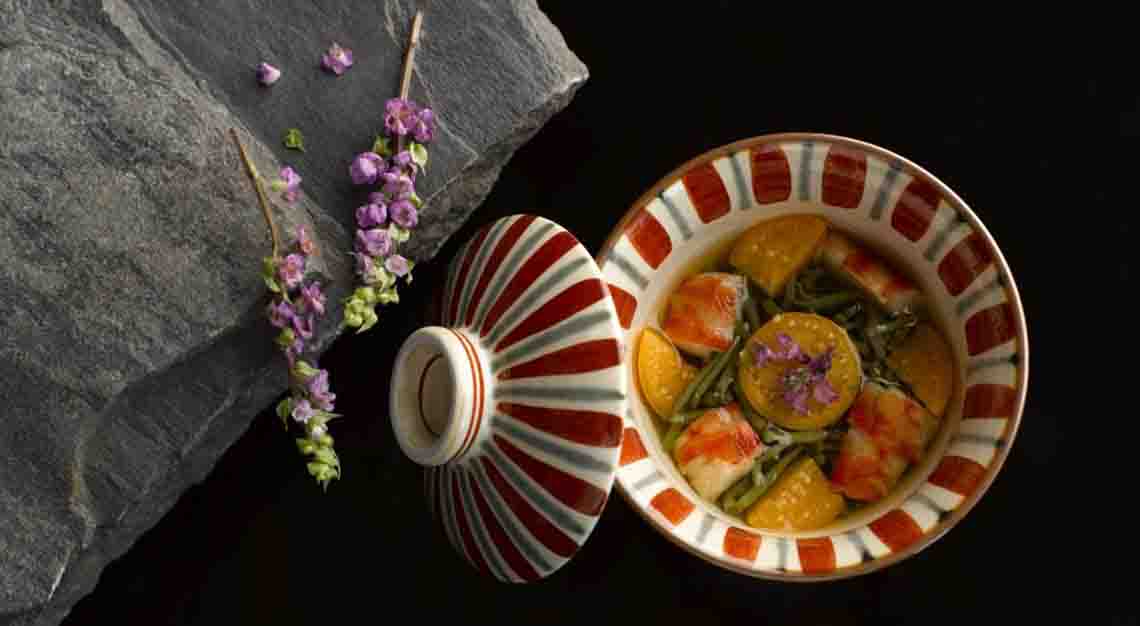 Shoukouwa
Awarded: Two Michelin stars
This minimalist edomae sushi bar at One Fullerton hotel is all about personal attention and has only eight seats at the chef's table. Each day, fresh fish, seafood and produce are flown in from Tokyo's infamous Tsukiji Market and form dishes within its omakase menus. Pair your meal with Shoukouwa's wide range of sakes, too.
Shoukouwa
#02-02A
One Fullerton
1 Fullerton Road
Singapore 049213
Tel: +65 6423 9939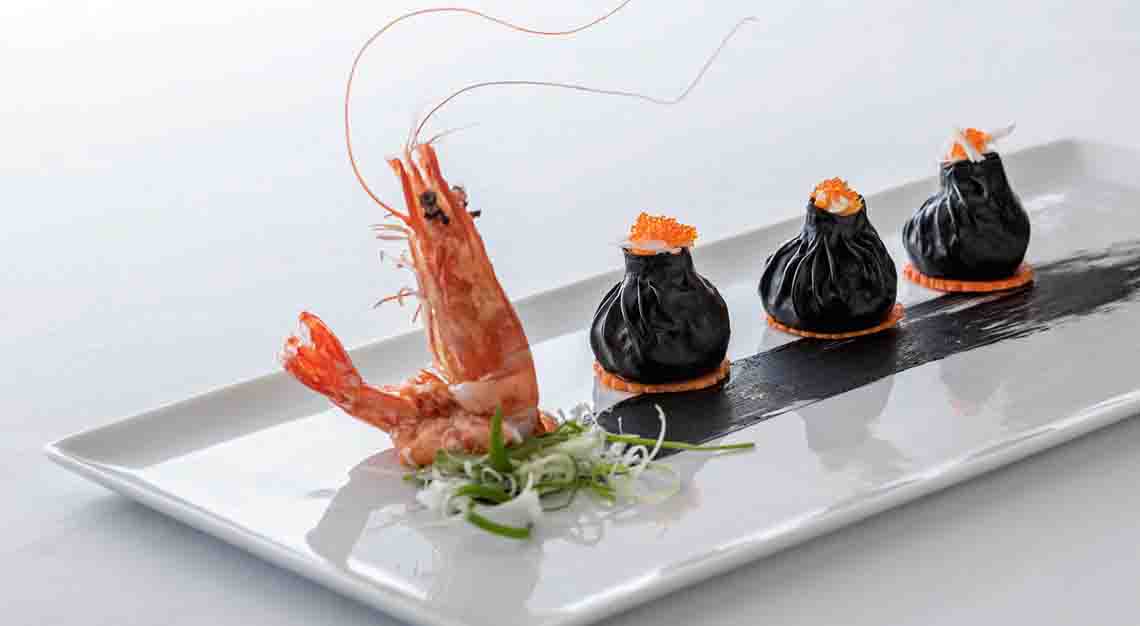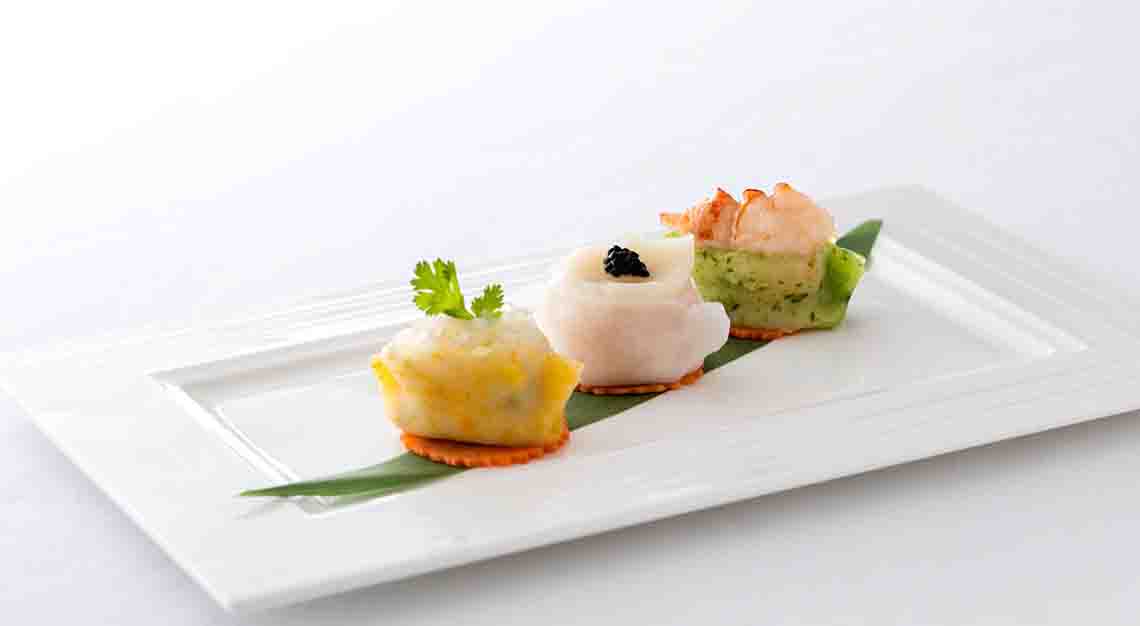 Summer Palace
Awarded: One Michelin star
Look forward to harmonious tea pairings, which include Forbidden Dragon Pearl tea from Fuzhou and Funding Shou Mei from the Fujian province. Chef Leong Kwok Sing also makes it a point to design a new dim sum menu each month, which makes having dim sum on a regular basis all the more exciting. The Cantonese restaurant even highlights its gluten-free menu items such as double-boiled soups, beef and prawn dishes and the Wok-Fried Pork Cutlet — so if it's your diet that makes you dim sum averse, you can enjoy a fuss-free experience here.
Summer Palace
Level 3
Regent Singapore
1 Cuscaden Road
Singapore 249715
Tel: +65 6725 3288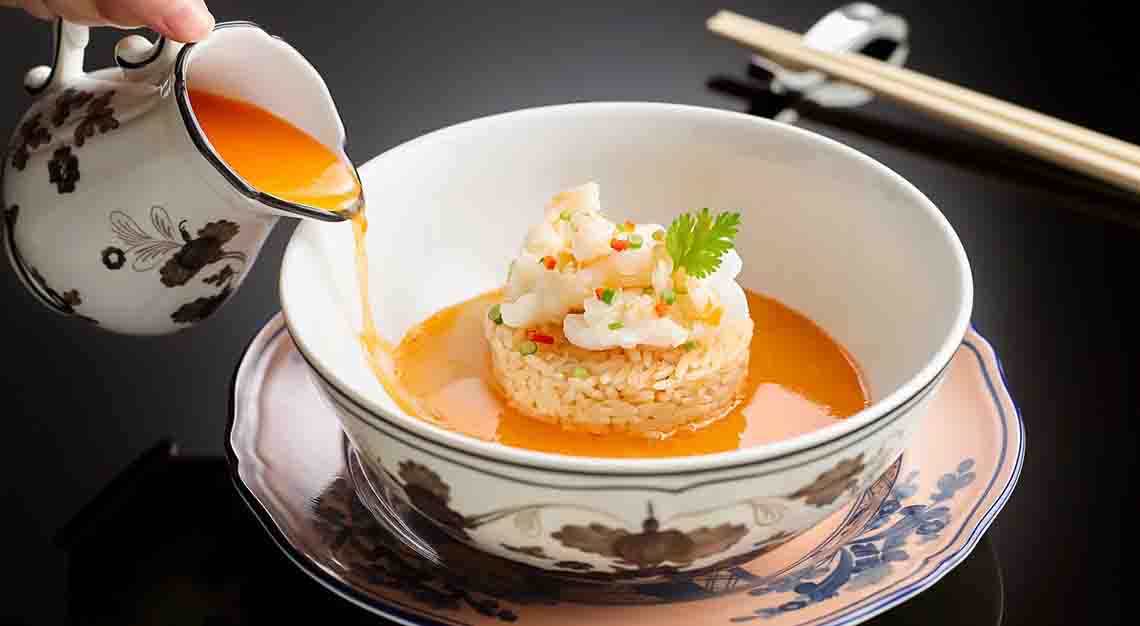 Summer Pavilion
Awarded: One Michelin star
Fine dining Chinese restaurants abound in Singapore, but it can be surprisingly challenging to find one that checks all the boxes in terms of ambiance, service, culinary craftsmanship and presentation. Thankfully, there's Summer Pavilion at The Ritz-Carlton, Milllenia Singapore, which immediately makes a good first impression with its sleek contemporary interiors and a zen-like Chinese garden.
Summer Pavilion
The Ritz-Carlton, Millenia Singapore
7 Raffles Avenue
Singapore 039799
Tel: +65 6434 5286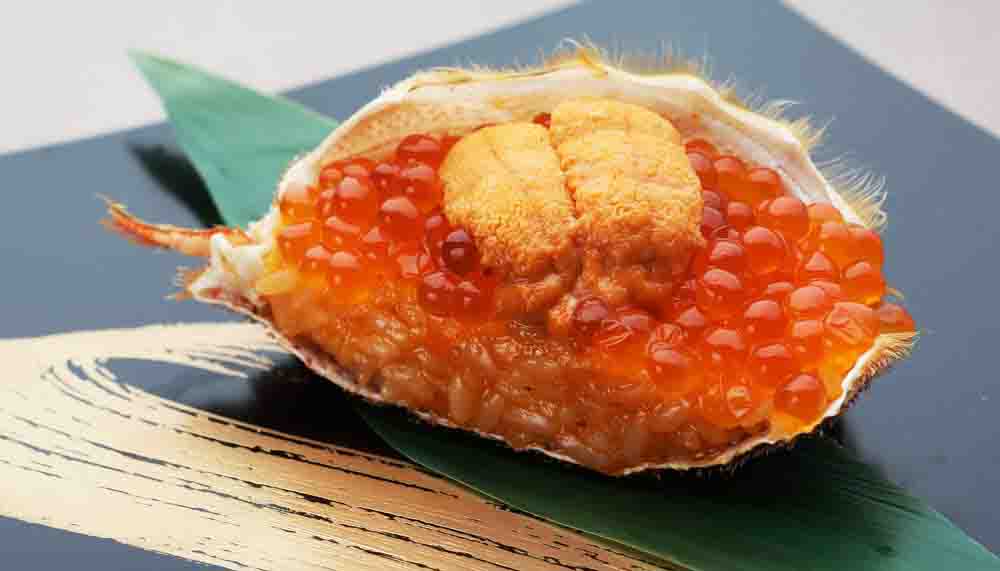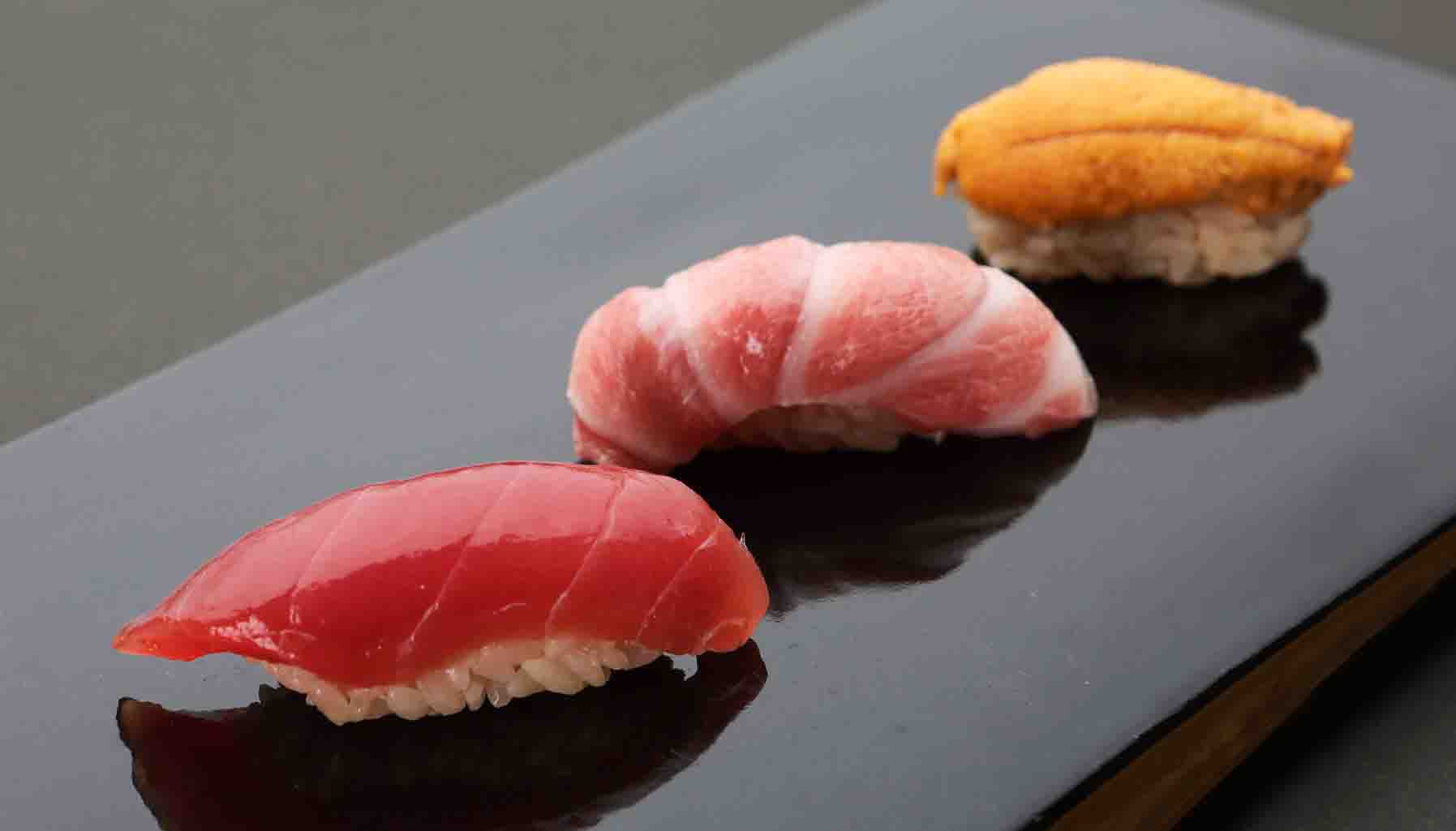 Sushi Ichi
Awarded: One Michelin star
In Singapore, we're used to sushi restaurants that serve a combination of fresh, raw fish served over rice seasoned with vinegar. In recent years though, the popularity of edomae-style sushi — seafood that uses preservation techniques such as ageing, marination and salting — has soared through the roof.
Sushi Ichi Singapore
#01-04
Singapore Marriott Tang Plaza Hotel
320 Orchard Road
Singapore 238865
Tel: +65 6235 5514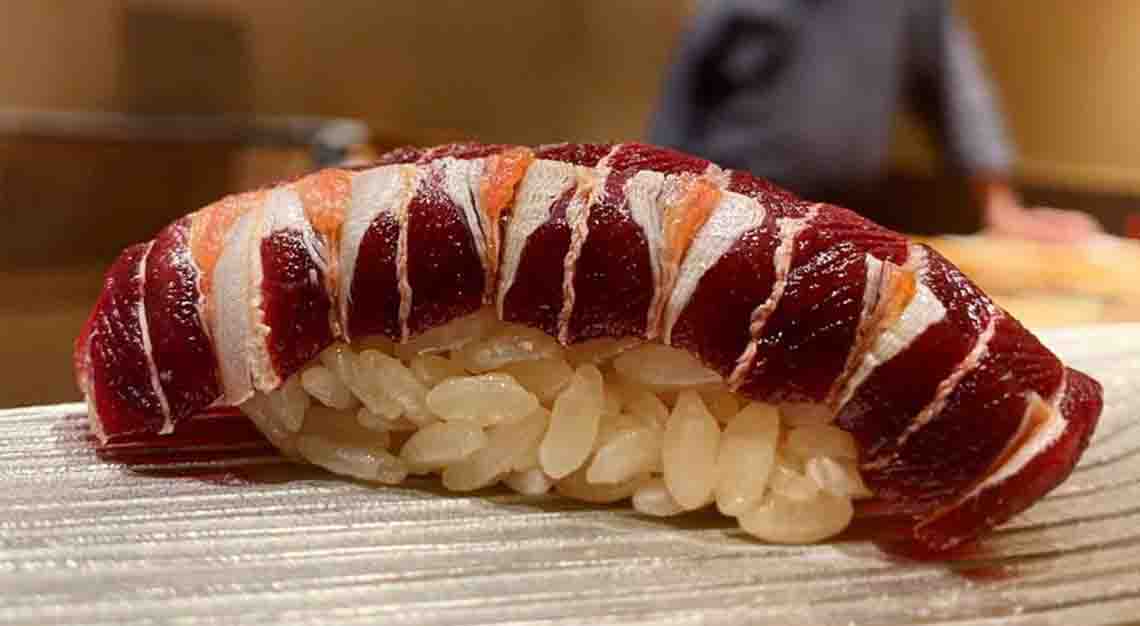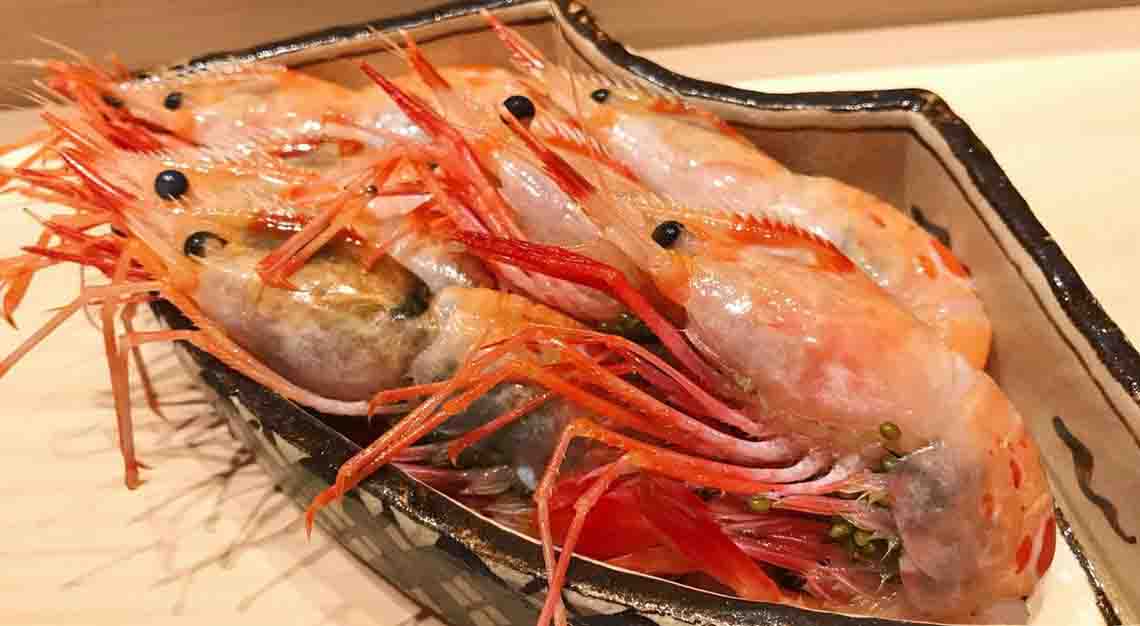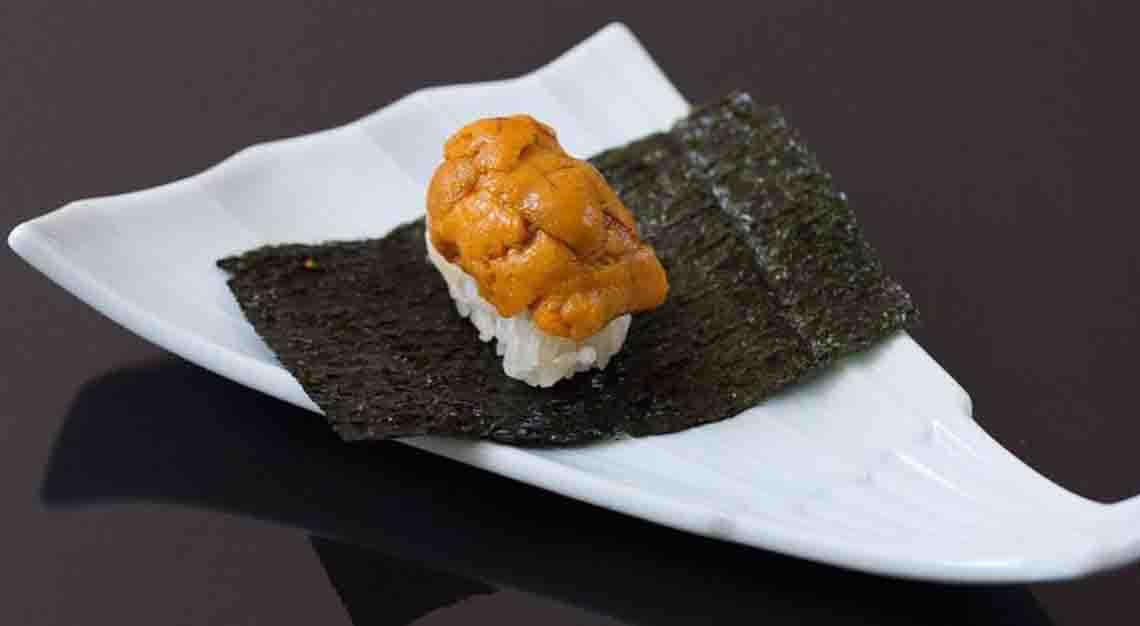 Sushi Kimura
Awarded: One Michelin star
In addition to soul-satisfying, edomae-style seafood that's flown in from Tsujiki market, chef Tomoo Kimura also pays attention to simple seasonings and ingredients in his cooking such as the special A-grade Tsuya-hime organic rice and premium organic vinegar. He also uses pure Hokkaido spring water in his cooking. The 22-seater restaurant's minimalist interior is complemented by Kimura's personal touches, which can be seen in the personally hand-carved stamps on the placements and a ceremonial, hand-painted tea set.
Sushi Kimura
#01-07
Palais Renaissance
390 Orchard Road
Singapore 238871
Tel: +65 6734 3571 
The Song of India
Awarded: One Michelin star
The only Indian restaurant to win a Michelin star, Song of India keeps its customers coming back for more with a vast modern Indian fine dining menu that's constantly changing. Led by chef Manjunath Mural, who has been at the helm since the restaurant's opening in 2006, The Song of India also offers two rooms for private events and alfresco dining within a lush landscape.
The Song of India
33 Scotts Road
Singapore 228226
Tel: +65 6836 0055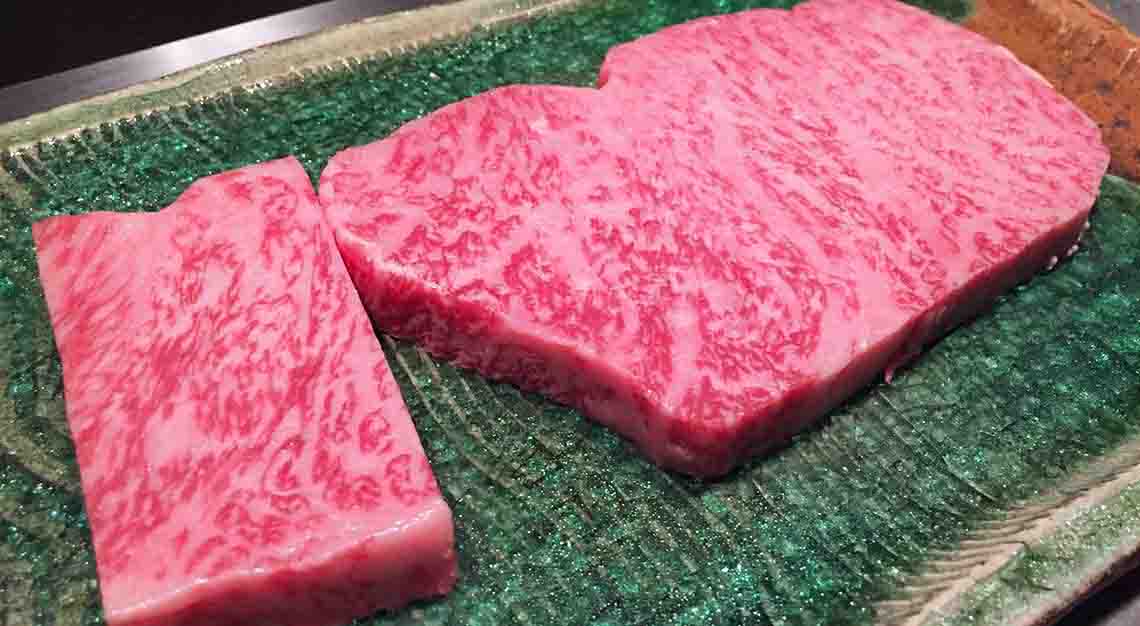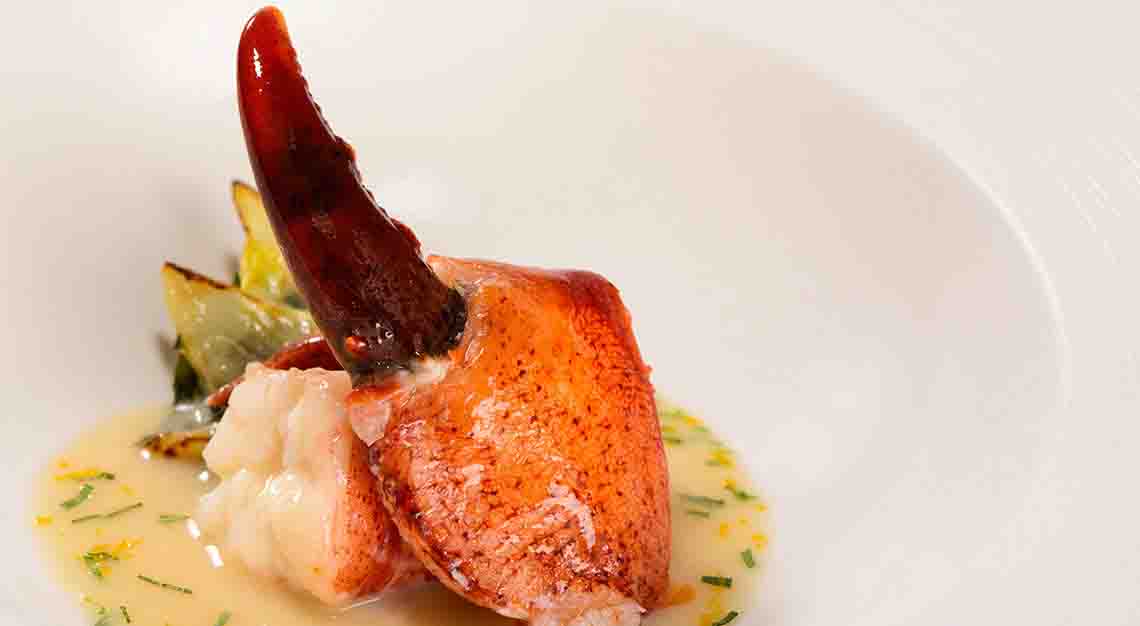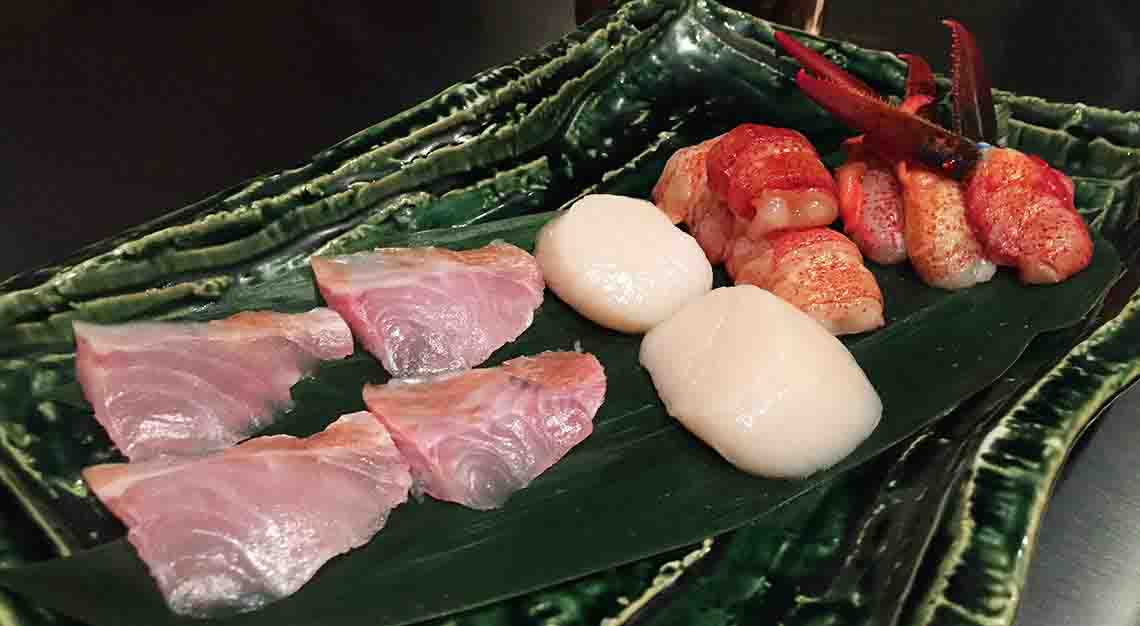 Waku Ghin
Awarded: Two Michelin stars
Is Waku Ghin offering the most indulgent set lunch in Singapore to date? Yes, it most certainly seems that way. Since its opening in 2010, a select few have had the privilege of stepping foot into this two-star Michelin restaurant. Up until recently, the restaurant was only opened for dinner, with just two seatings a night for just 25 diners each time. But things are about to change, thanks to celebrity chef Tetsuya Wakuda's direction.
Waku Ghin
L2-01
The Shoppes at Marina Bay Sands
2 Bayfront Avenue
Singapore 018956
Tel: +65 6688 8507