Perfect Formation
An outsider's impression of Singapore's architecture is of dazzling skyscrapers. But a closer look reveals how many of our buildings are a subtle blend of old and new, and how clever design can transform a modest heritage building from ordinary to outstanding.
Back in the 1930s, weary soldiers going through their paces in the drill hall on Beach Road could little have dreamed that one day, on this spot, their descendants might move to a different rhythm, dancing the night away in a three-level Grand Ballroom where the art-deco and pillar-free architectural features now mix with a modern glass facade, a huge LED-display backdrop and a vast 'Forest of Lights' installation by designer Philippe Starck in the high ceiling.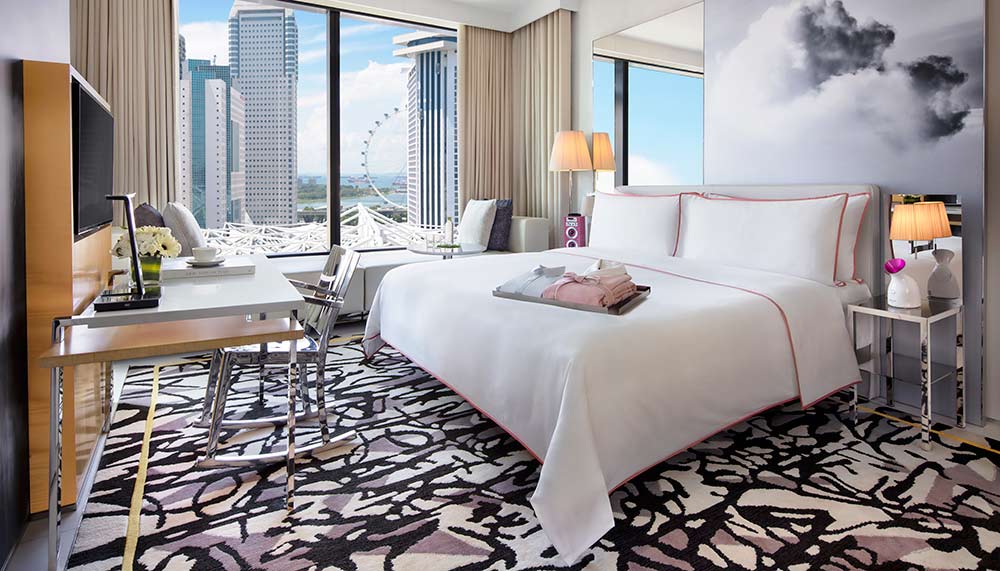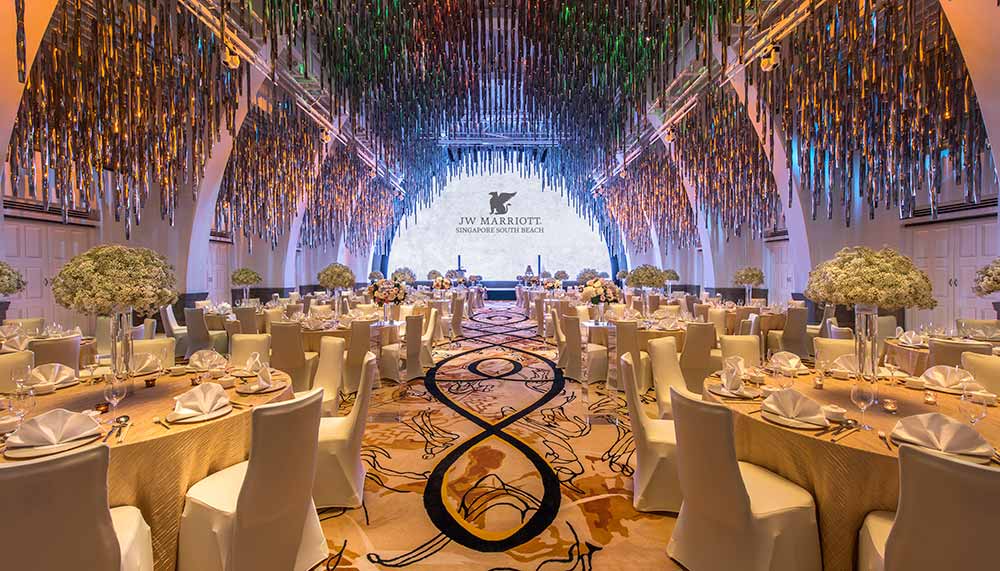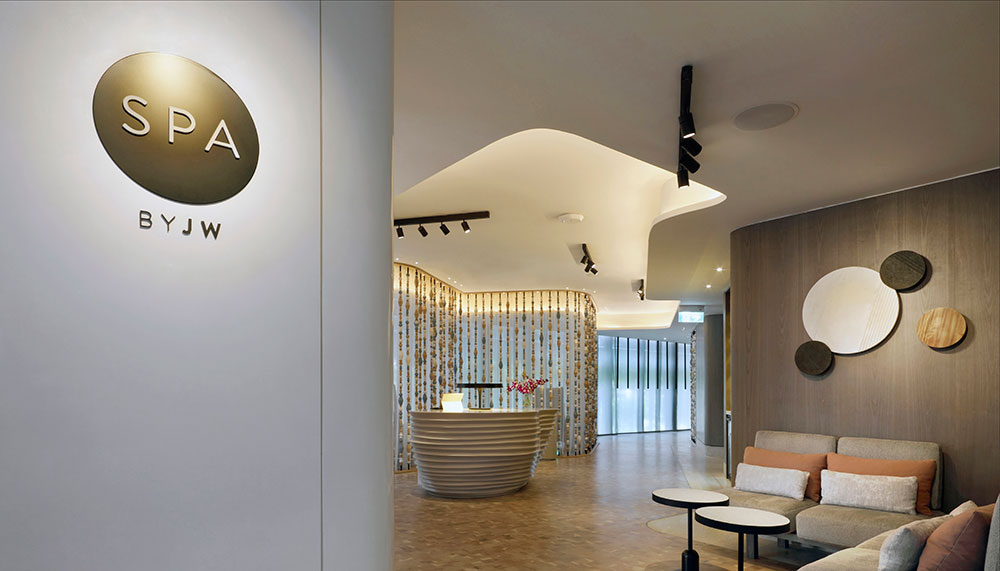 Carved In History
The newly renovated ballroom is part of the JW Marriott Hotel Singapore South Beach. It occupies three heritage army buildings and two modern hotel blocks with 634 guest rooms. Then, there are also 17 meeting venues, two sky gardens, two outdoor pools, the Spa by JW and a variety of eateries. Feminine touches are available in designated rooms for female guests.
Set in the island's arts and heritage district, it's fitting that acclaimed creatives contributed to the venture, which opened officially under the JW Marriott name earlier this year. The illustrious list includes architects Foster + Partners, global design firm Aedas and numerous artists, whose 30 works around the premises include Fernando Botero's Donna a Cavallo sculpture in the lobby. The 7 x 6.5-metre video wall by South Korean artist Lee Lee Nam that greets guests on arrival hints of the design-led focus of JW Marriott. Even the elevators are a work of art, thanks to Stark and Milan-based duo Carnovsky.
From artistic inspiration to complete relaxation: JW Marriott's signature SPA by JW has a variety of luxurious treatments in its eight, serene treatment rooms, including two express treatment pods.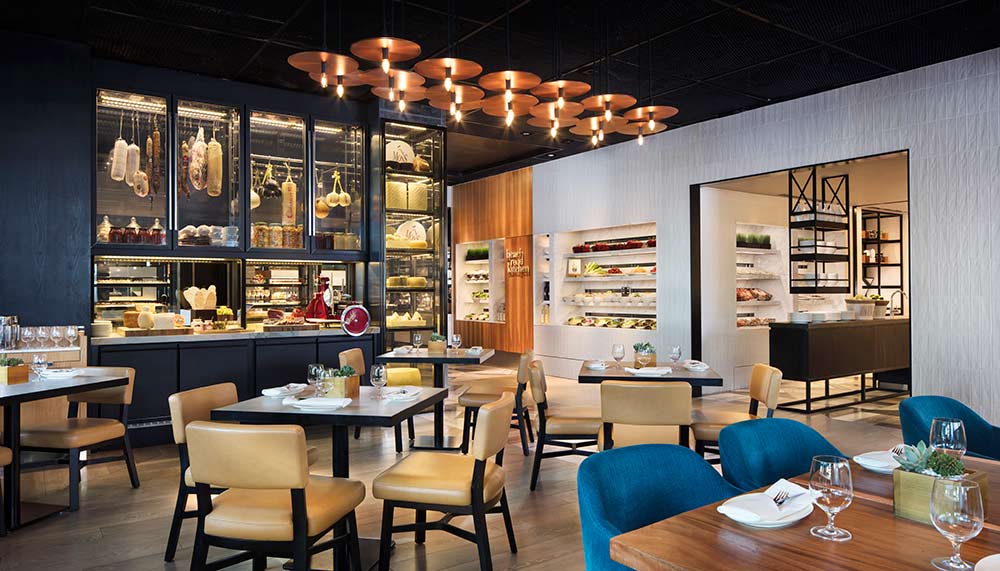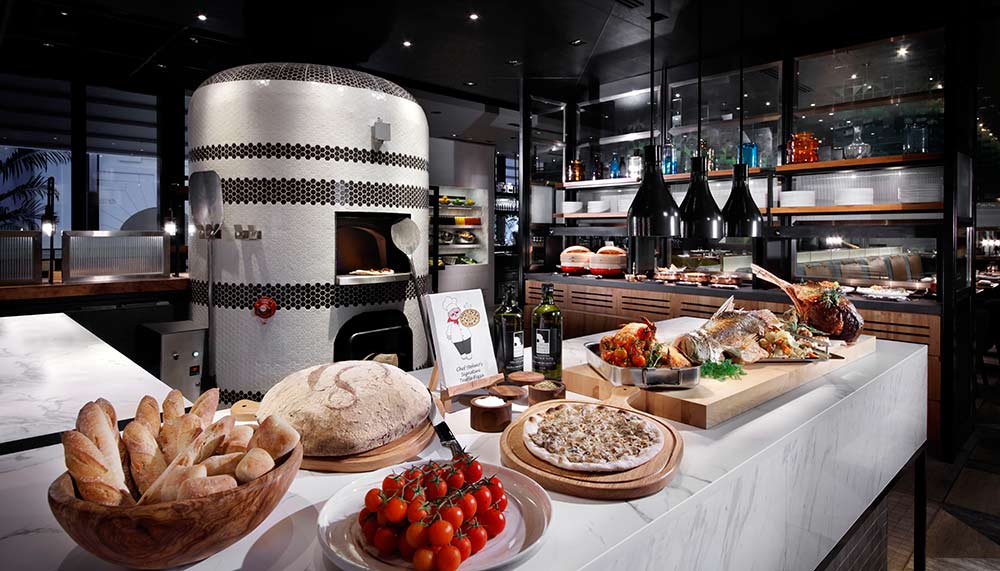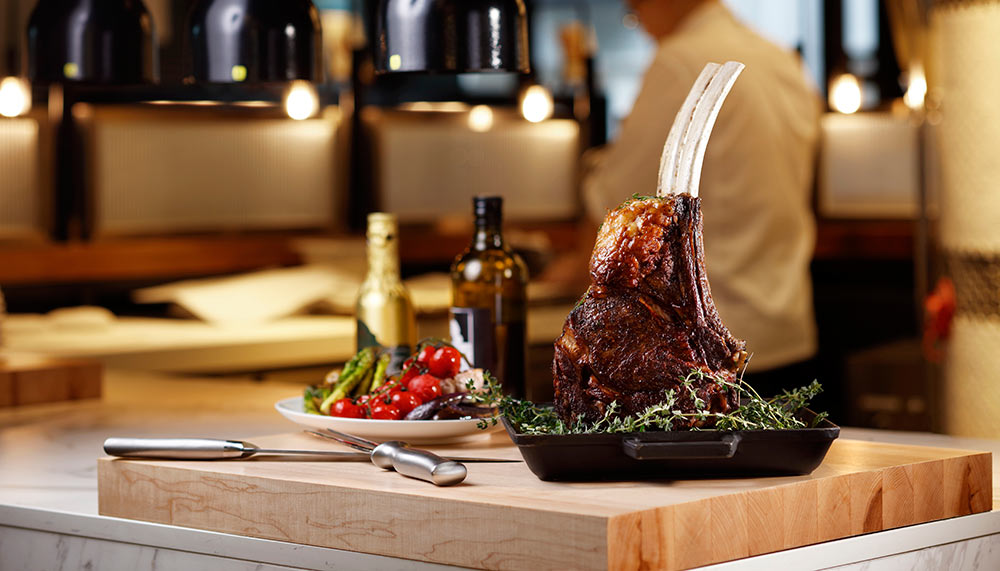 A Playground For Foodies
Culinary innovation abounds inJW Marriott's F&B outlets. In addition to an a la carte menu, the sprawling, 247-seat, all-day Beach Road Kitchen features an international buffet, whose highlights are a seafood room, vertical salad bar, pizza oven, a dessert display and several 'live' stations. Guests can even book a Chef's Table session in the heart of the kitchen. For those on the go, there's a take-out window with coffee and another snacks.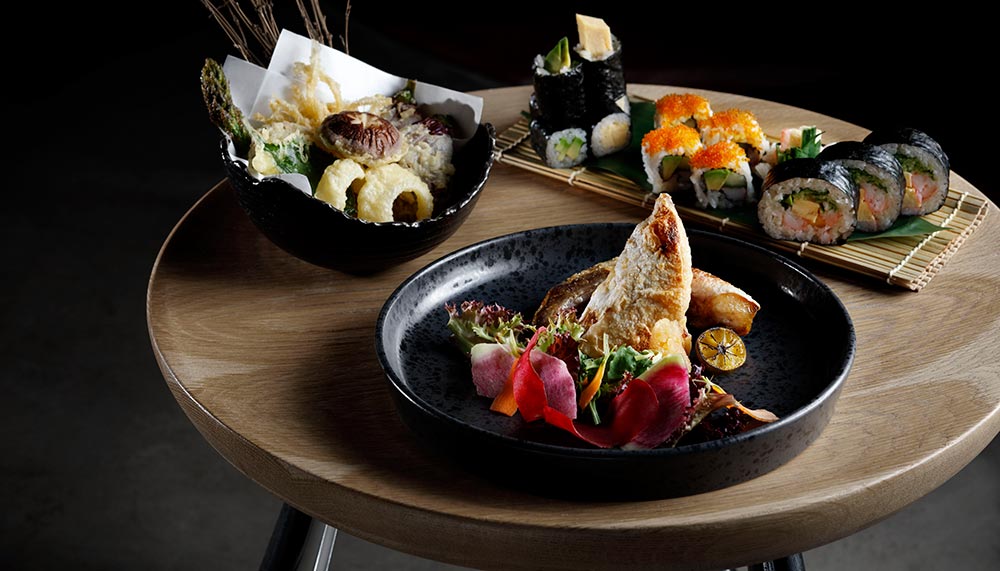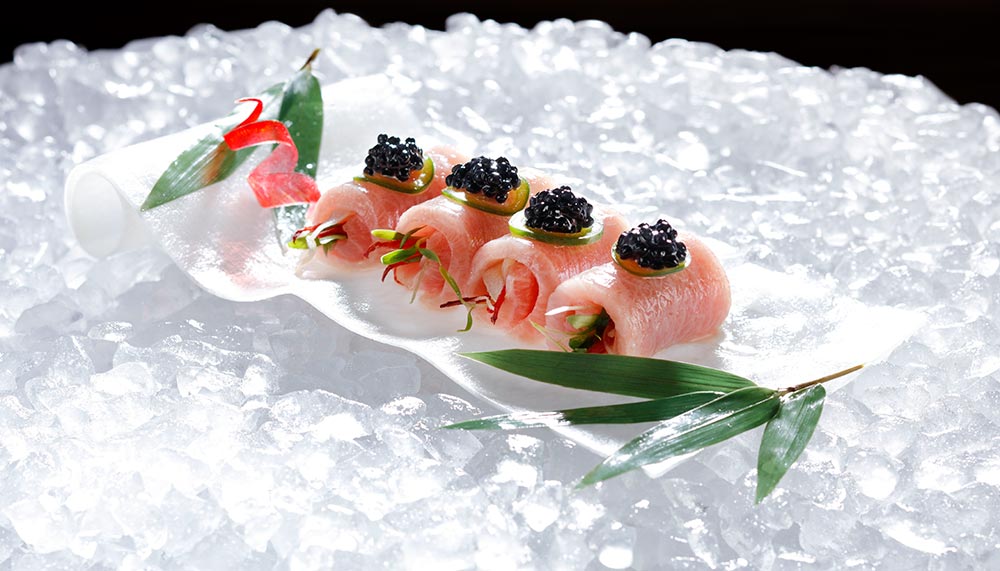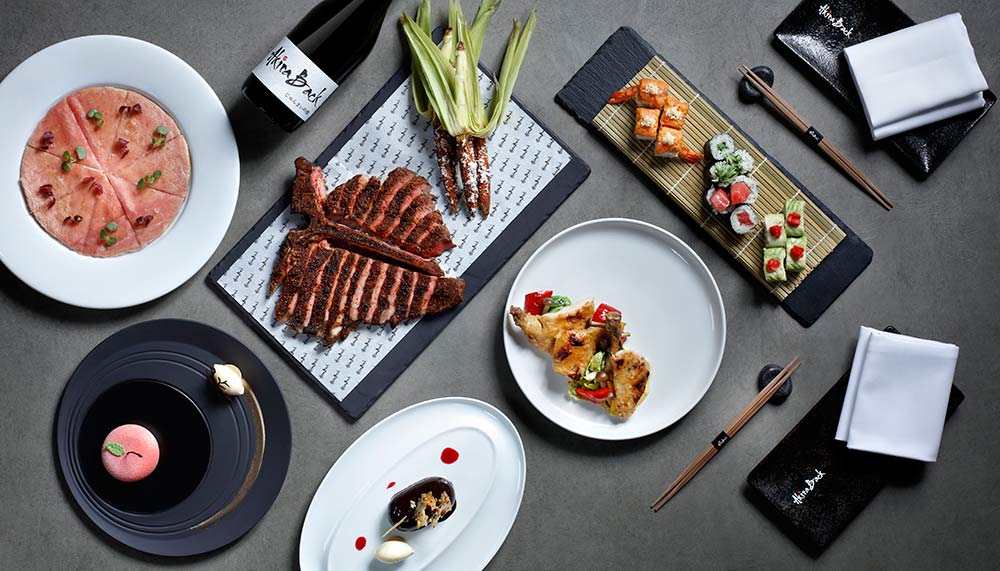 Korean-born celebrity chef Akira Back has opened his first restaurant in Singapore at JW Marriott, featuring modern Japanese cuisine with Korean accents and with influences taken from across the world. Helmed by Chef Tomoyuki Kiga, chef de cuisine, the restaurant goes beyond the classic sushi and hand rolls to include innovative recipes served up on hot and cold sharing plates, plus specially brewed drinks. Must-tries are tuna pizza, AB tacos, 48-hour 'Tajima' short rib and miso black cod, with ingredients sourced and flown in from throughout the world. The 100-seater restaurant includes a sushi bar, where you can watch the chefs – when your eyes aren't being drawn to the paintings by Chef Akira's mother.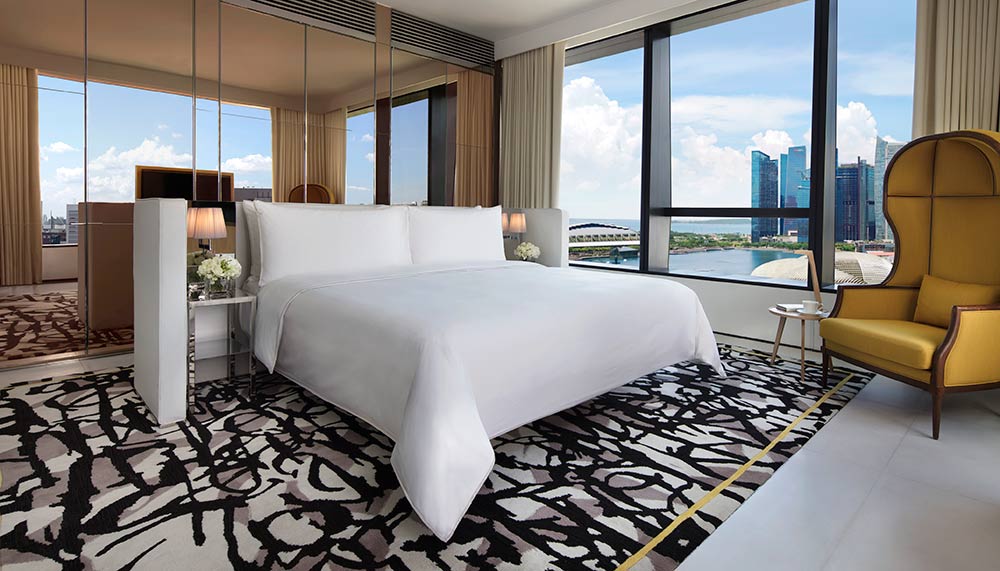 Indulge in the tipple of your choice in one of two bars, Tonic and The Court Martial Bar. While the former is a speciality gin bar, the latter serves cocktails and is named after its original use, where visitors would have enjoyed a stiff drink to settle their nerves before their disciplinary hearing.