The Answers With… Kevin Pietersen, who tells us more about his Save Our Rhinos Africa and India initiative, icebreakers and his relationship with Hublot
The swashbuckling maiden century he scored at The Oval, which helped ensure the return of the Ashes to England, was only 16 years ago – but it feels like a lifetime to Kevin Pietersen. Since hanging up his pads in 2018, the South African-born has taken on a very different raison d'être.
Over the last 10 years, two thirds of the rhinos in South Africa's Kruger Park have been killed by poachers. Which is why, via his Save Our Rhinos Africa and India (SORAI) initiative, backed by Swiss timekeeper Hublot, Pietersen's life goal now is to help save these majestic creatures from poaching and, potentially, extinction.
To say he's approaching the cause with gusto would be an understatement: when it comes to conservation, Pietersen is as combative as he was on the crease.
I gather COVID-19 has had quite an effect on the poaching situation?
At the start, during a complete lockdown, all my buddies – the rangers and guides, anti-poaching units – were seeing some of the most amazing movements of animals because there was no human interference. Since the lockdowns were eased, poaching has gone up to a crazy level because tourism is at zero and there isn't a furlough system in South Africa. Offloading of staff means offloading of anti-poaching units.
How are you and SORAI tackling the problem?
It's two-pronged. We still commit as many resources as we can to rhino sanctuary Care for Wild, but we're also looking at ways in which we can try and fund different types of technology that can be more proactive: to try and be ahead of the curve so we stop the poacher before he gets to the animal. We have thermal imaging cameras, night cameras, drones – there's all sorts of things that can be used.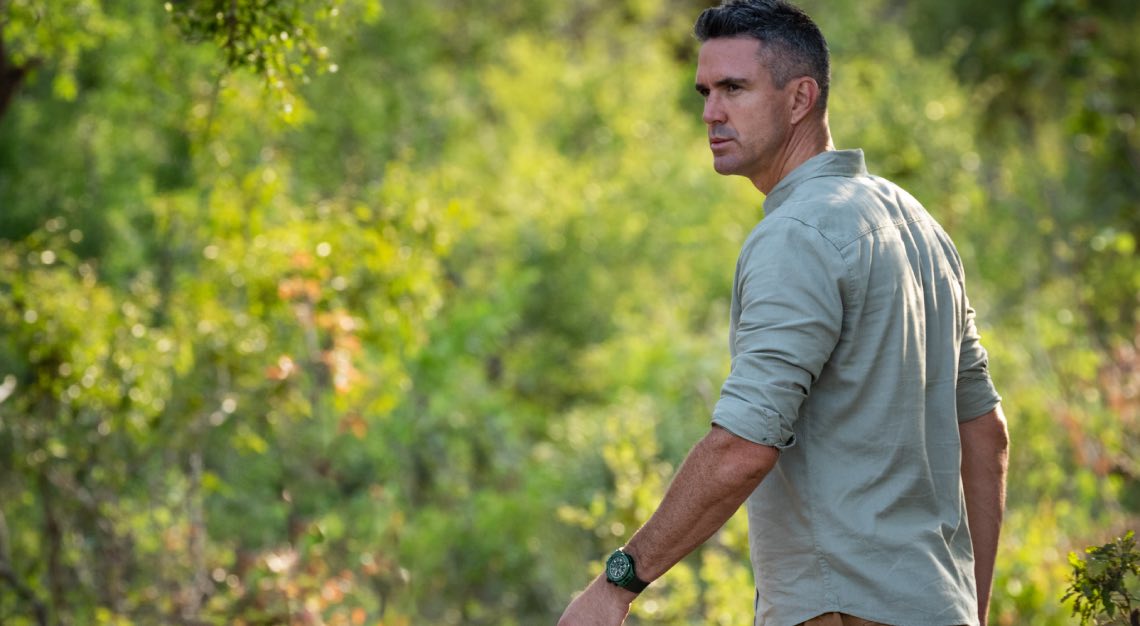 What other initiatives is SORAI involved in?
We fund 3,000 children through school and have scholarship programs in place. Creating a human fence is something that I do with my partner in South Africa. It's multifaceted. There's schooling people, there's protecting the rangers, there's combating the poachers, there's rehabilitating the animals that have been poached and the injured animals. There are so many different avenues and all these strings that just need to be tied together nicely.
Are there any more radical solutions?
I don't know why people don't just farm rhino. The horn grows as your fingernails, so you could humanely dehorn these rhino once or twice a year instead of coming to Africa and killing off all the wild animals?
The more the animals are harmed the rarer they become, the more valuable the horn becomes. How are the economics looking right now?
They do fluctuate – the number is between US$65,000 (S$88,387) to US$85,000 (S$115,583) [per kilo] . The big issue still is the symbol of wealth. People who buy it are using it as a symbol to show off their wealth, like people in the West do with a Ferrari.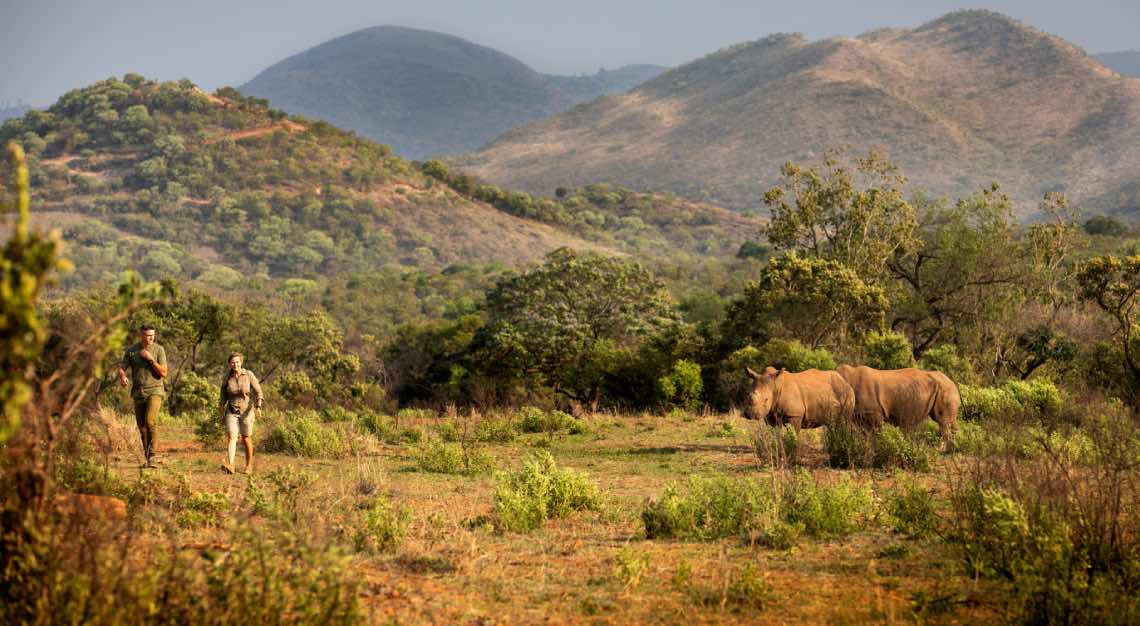 It's basically keratin – like our fingernails. Are there attempts to educate people in this?
I don't think you can change a culture. Demand will always be there when ancient beliefs and myths and theories say that it cures cancer, it's an aphrodisiac. And the greedy and corrupt among us will always want to use it as status symbols, as shows of wealth, even though they may not believe in the cancer treatment or the aphrodisiac that they talk about. That's why we've got to try and be as proactive as we can to stop the poaching.
Where does Hublot fit into all this?
The remarkable thing about our relationship with Hublot is that Hublot goes to markets that I can't get to, that SORAI can't get to. We're going to raise a lot of money through the sales of the watches, but also the awareness that we can drive. Look at the recent European Super League sags – why can't we as wildlife fans, as humans, create as big a stink around the illegal wildlife trade, ramp the social media networks, get rid of the corruption, get rid of the greed? Why can't we make a stance? As important as sport is, it's not as important as protecting biodiversity and ecosystems.
Do you – and others involved with the cause – find the watch useful conversation starter?
Totally. It depicts the green of the African Bushveld in the summer after the rains have fallen, and the new lease of life it has. Then we've got the black rhino in the dial – the white rhino was depicted on the first edition. The collaboration brings about the need to talk about a subject which some people don't like talking about. The first watch sold out, [snaps fingers] boom, like that. This is not just a sportsman endorsing a product: this is two brands trying to make the world a better place. It's bigger than all of us, and I think that's what we all bought into a couple of years ago when we decided, "Let's have a go at this."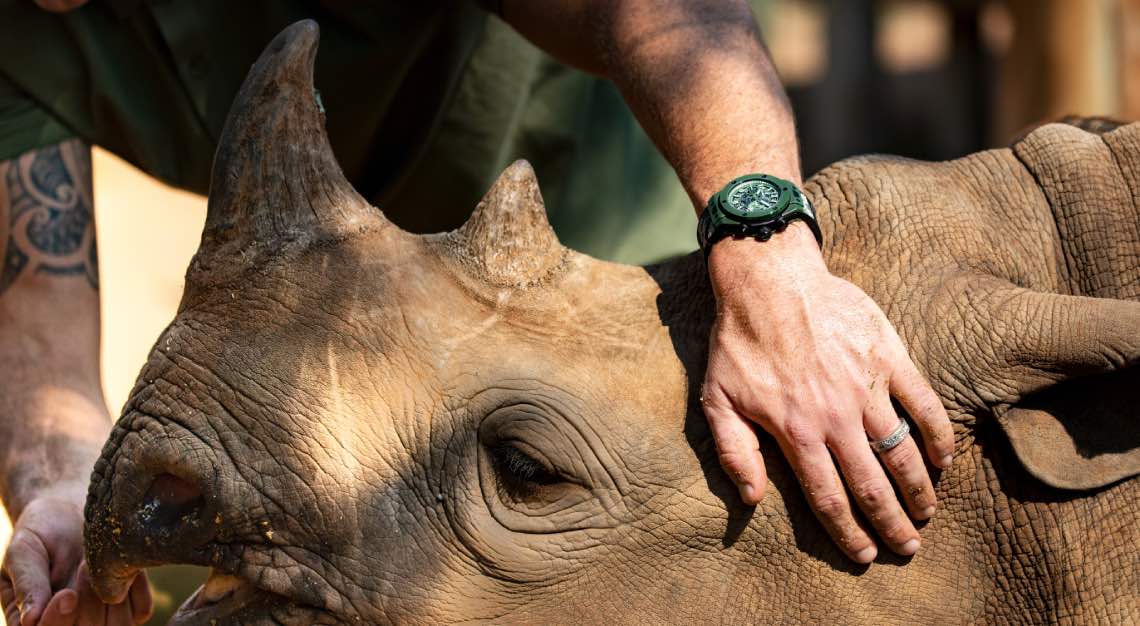 Is animal conservation now more your calling than cricket ever was?
I get spoken to more about it now than I do about cricket. My little daughter doesn't see me playing any cricket matches – she sees me in a Hublot ad campaign at Johannesburg airport. Cricket gave me the platform to be able to do what I'm doing now and I love the job that I did but to be able to have created such a campaign around saving the rhino is something that I'm incredibly proud of. There are tens of millions of people around the world that never knew about it, and over the last seven years, I think I've convinced a lot of people.
It must be very life affirming…
What I love about this whole process is that I feel so subservient to the animals. It doesn't matter how many test matches are played, how expensive the watch is on my wrist – the animal doesn't know that. You've got to respect the animal and the space in which the animal lives.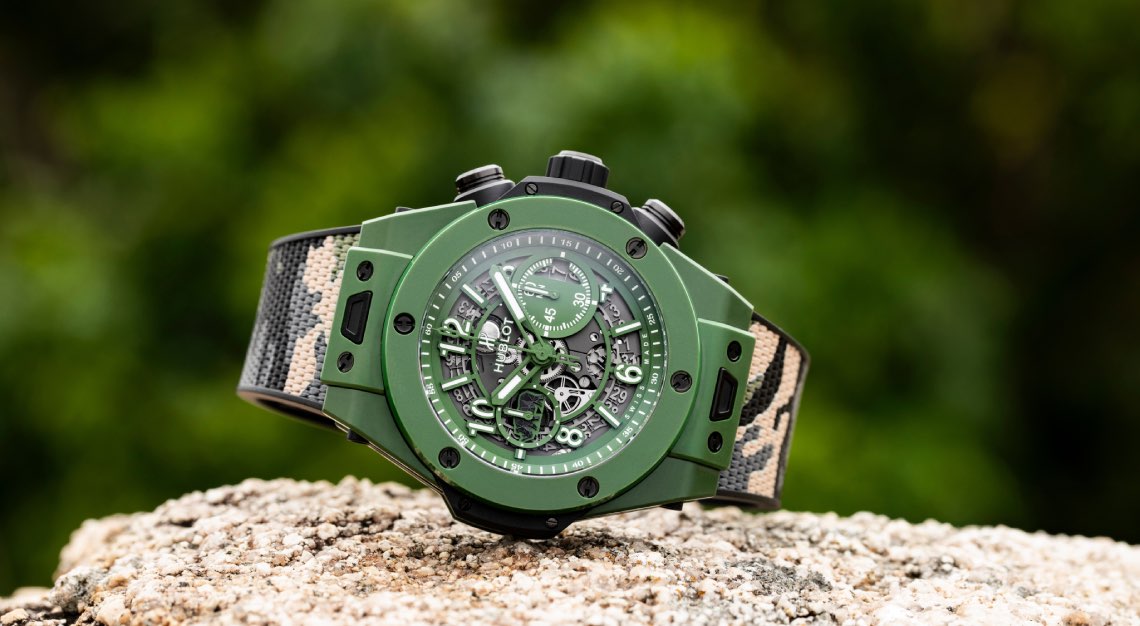 The Hublot Big Bang Unico Sorai
The second of two limited edition (100-piece) watches brought out in partnership with SORAI, the Big Bang Unico Sorai is, with its two shades of green, ceramic case and camouflage rubber strap, inspired by the natural colours of the South African bush in Summer.
A portion of the proceeds from the sale will be donated exclusively to Care for Wild – the largest rhino sanctuary in the world, supported by SORAI, which engages in the rescue and rehabilitation of orphaned baby rhinoceroses.
This story was first published on Robb Report UK