King's Park will serve as an ambassador of local heritage to the surge of visitors expected to flock to Genting Highlands in 2026
Genting Highlands is often referred to as the Las Vegas of Southeast Asia. Even so, Las Vegas cannot boast of being situated approximately 1,000m above sea level. In the soothing embrace of the clouds, Genting Highlands has attained a reputation as a paradisiacal playground, where the claim of having something for everyone has been quite literally elevated. Already home to the largest hotel in the world, as well as a sprawling network of entertainment venues that include casinos, nightclubs, malls and theme parks, it is now poised to lift the veil on its biggest, most shimmering gem yet: Highlands Park City's integrated entertainment hub, King's Park.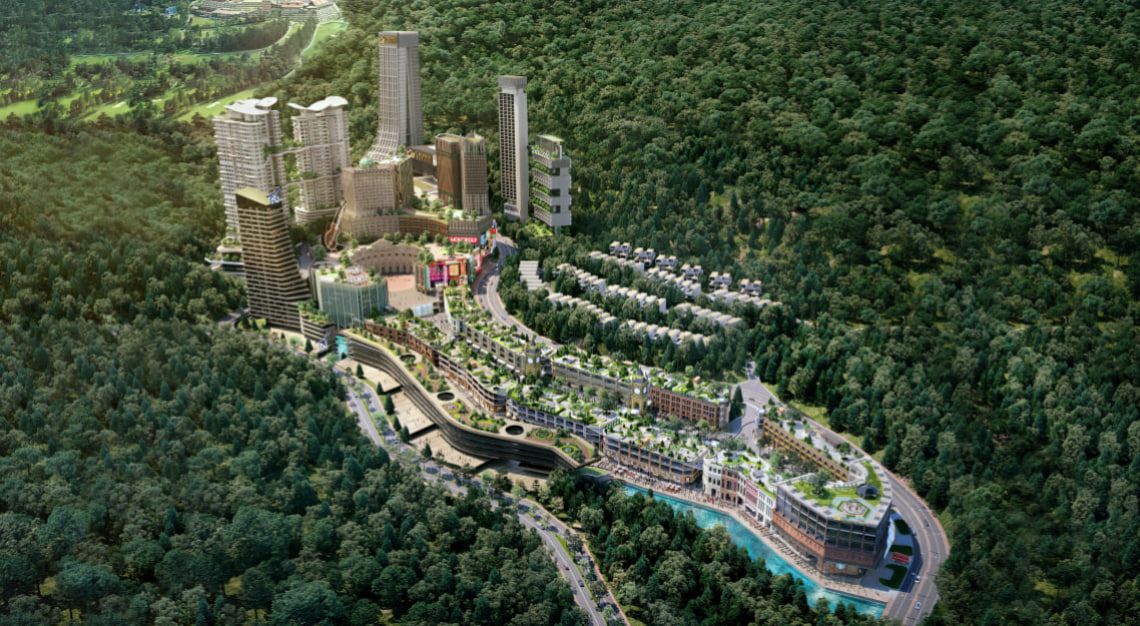 In every respect, King's Park is true to its christening. From its strategic location—at the heart of Genting Highlands and a 45 minutes drive from Kuala Lumpur—to the brilliant potential that lies in its nearly 61-hectare freehold sprawl, as well as being the site of the largest terrarium in the world, King's Park is poised to be a bona fide boon to early investors savvy to the natural and man-made riches that abound within.
Genting Highlands' legacy as an integrated commercial and recreational development is cemented domestically and internationally. But King's Park will be a royal affirmation of the many splendours that have defined how and why the destination has won hearts in ways that transcend its geography.
The development will serve as an ambassador of local heritage to the surge of visitors—expected to reach 53 million annually—that are expected to flock to Genting Highlands in 2026. Of these, over 10 million are projected to visit King's Park. By that time, the property's retail and hospitality sectors will be firing on all cylinders to welcome the guests.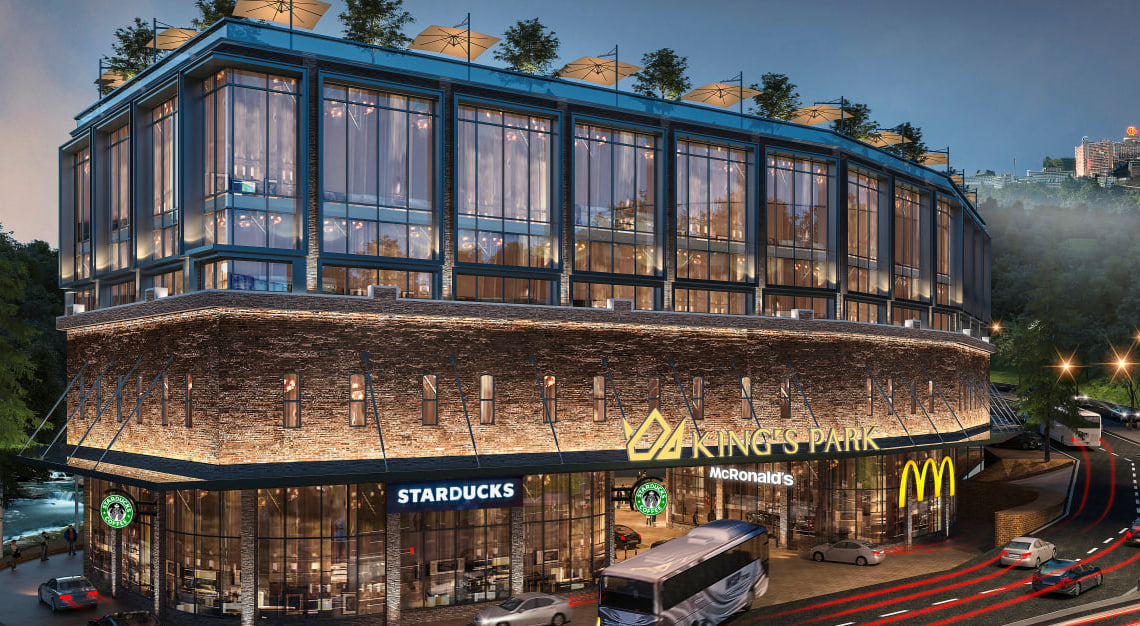 A regal investment
The scale and sweep of the district's appeal rests on four pillars: heritage and culture, hospitality, leisure and luxury. The thread that runs through them is an untapped opportunity for commerce and investment that promises to yield mileage beyond dollars and cents. It will soon be apparent to investors that their assets will play a transformational role—not just in the overall enterprise but in celebrating the area's diverse local cultures and in reinforcing the importance of sustainability and ethical environmental stewardship. This makes King's Park not just a mere investment prospect but a cause for good.
Even from a commercial perspective, King's Park beams with heart. Its unique retail offering encompasses a huge spread of 360 shops, designed according to a hybridised vision of tradition and modernity in its tenant mix. Situated around the Park, the retail area is also designed to ensure footfall throughout the day, translating to good rental yields and high capital gains for investors and business owners alike.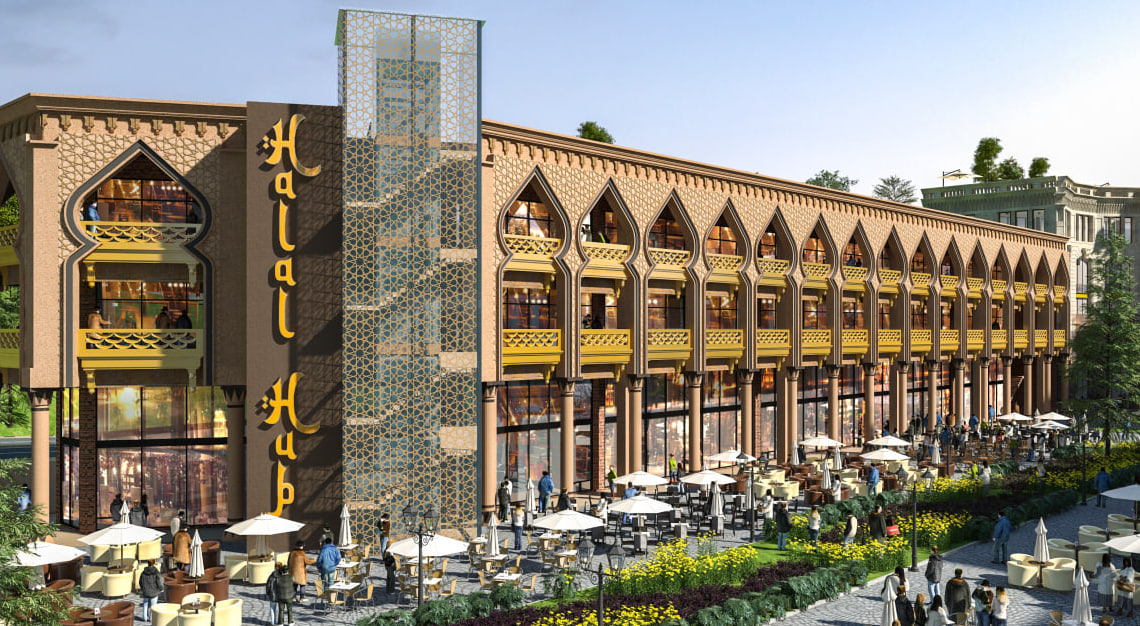 Within its retailscape, King's Park also holds a torch for heritage. The Park features 18,580sqm of Truly Asia Cultural Streets, a melting pot of various Malaysian and Asian influences where commerce and culture intersect. Businesses will be able to tap into the pulse of the buzzing cultural scene as tourists and domestic visitors converge, underscoring the viability of owning and leasing retail units.
Where some developments tend to segment their local and international visitors, King's Park welcomes them both equally in the same space. A slew of five-star hotels, including a 300-room Swissôtel Genting Highlands, will comprise the constellation of world-class, industry-leading names that will define King's Park as a foremost luxury travel destination.
The Park's risk-proof investment climate is evident in the fact that it appeals just as much to domestic visitors. An estimated future catchment of over 700,000 residents within a 5km radius assures a consistent stream of local customers.
Bolstering this framework is the backing of major banks and financial institutions lending their support in real estate acquisition and contributing to the financially safe and secure environment of the district. If you currently have an eye out for potential real estate investment opportunities, King's Park is the one jewel whose shine you should follow.
Highlands Park City Singapore
Suntec Singapore Convention & Exhibition Centre Level 3,
Room 312,
1 Raffles Boulevard, Suntec City,
Singapore 039593
Tel: +65 9868 2288