You love casino gambling and you want the best shot of beating the house. So where do you go to play?
Vegas? No dice. Atlantic City? Forget about it.
These days, high rollers are flocking to Resorts World Catskills, a hotel and entertainment complex 90 minutes from New York City. Also a casino, it's designed to give patrons the best chance of beating the house by offering higher limits, better odds, and blackjack rules that other casinos won't match.
While it's all but impossible, of course, to win at casinos with any regularity, there are some things that gambling emporiums can do to give high rollers the best possible chance to win. Most casinos take the approach that they would rather squeeze every dollar, as quickly as possible, from the patrons. Resorts World Catskills (RWC) takes an opposite approach – let the player have a shot, and if he's on a roll, keep him on that roll.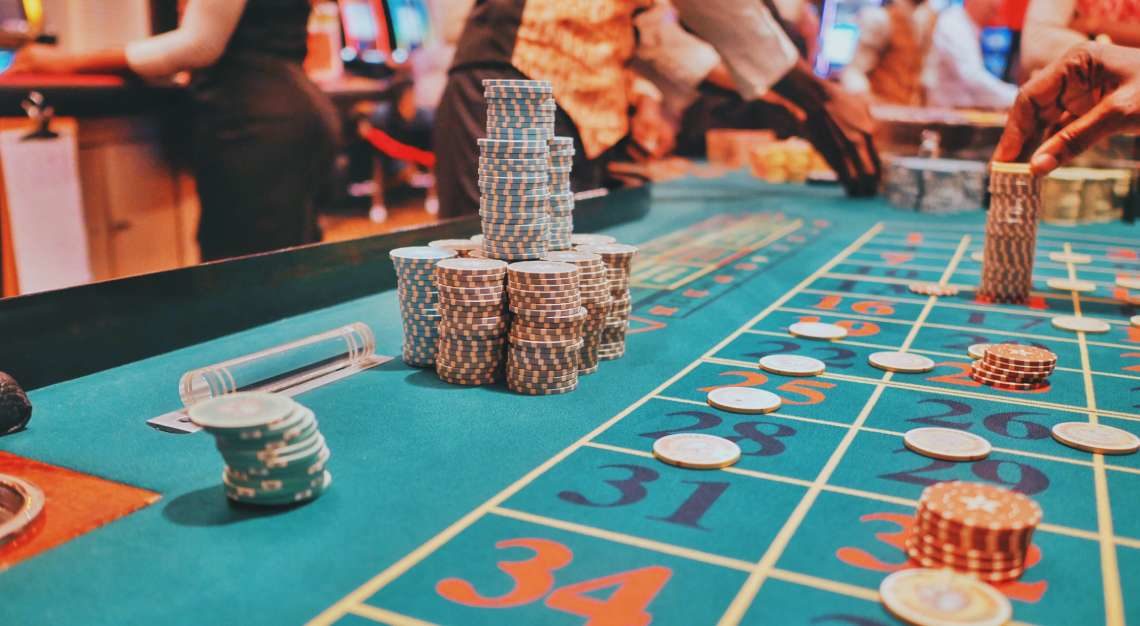 With blackjack, RWC pays three to two instead of the typical six to five, which you'd find in most casinos. They also use only six-deck shoes, whereas their competitors in Atlantic City and Vegas typically use eight-deck shoes or a continuous shuffler. No matter where you play, of course, there's no substitute for knowing the basic rules of blackjack: When to hit or stand, when to double down, and when to split. But if you do know the rules, a six-deck shoe with three to two odds gives you the best possible chance.
Like baccarat? Most Atlantic City casinos limit non-accredited players (those "off the street," if you will) to US$5,000 to US$10,000 (S$6,913 to S$13,827) per hand, while The Sands in Vegas lets people bet US$15,000 (S$20,740).
At RWC, there are higher posted table maximums, so anyone can walk in and bet US$25,000 (S$34,567) a hand. With a lower limit, players can't "bet the run and catch the run". In other words, their wagering is capped. The chance at lucking out is much more elusive if you can't lay down that big bet.
With craps, RWC offers a US$5,000 (S$6,913) maximum bet with 10 times the odds; such betting odds are much higher than at most other casinos. But do these higher limits and better odds mean that you'll be more likely to walk away a winner at any of these games? Even RWC won't make that claim. You'll just have more fun and a sense that the deck isn't stacked against you.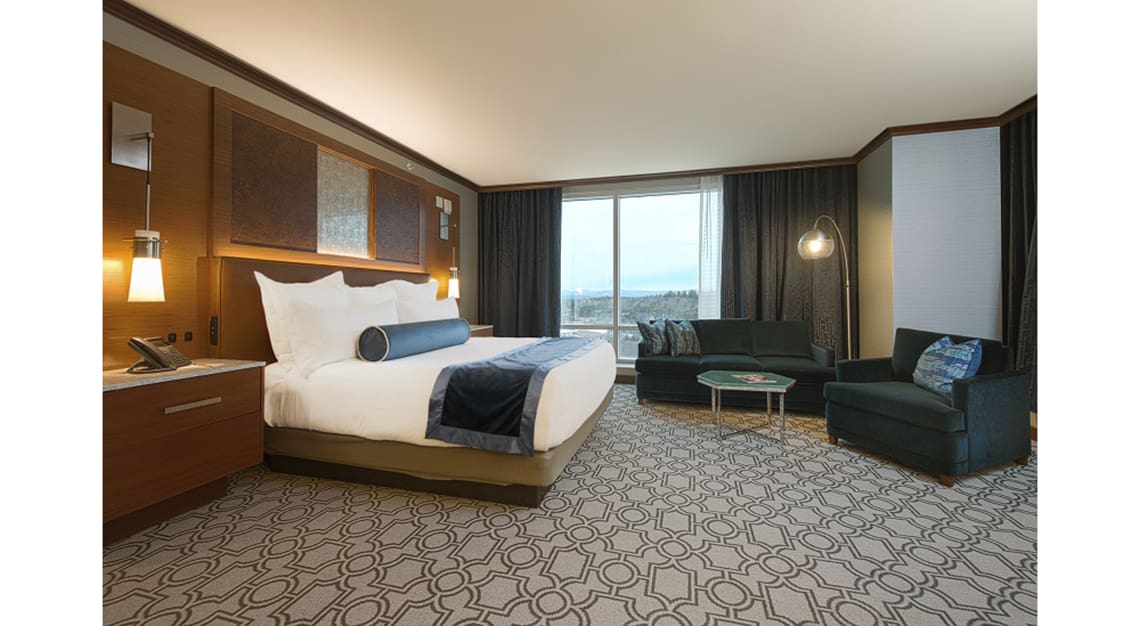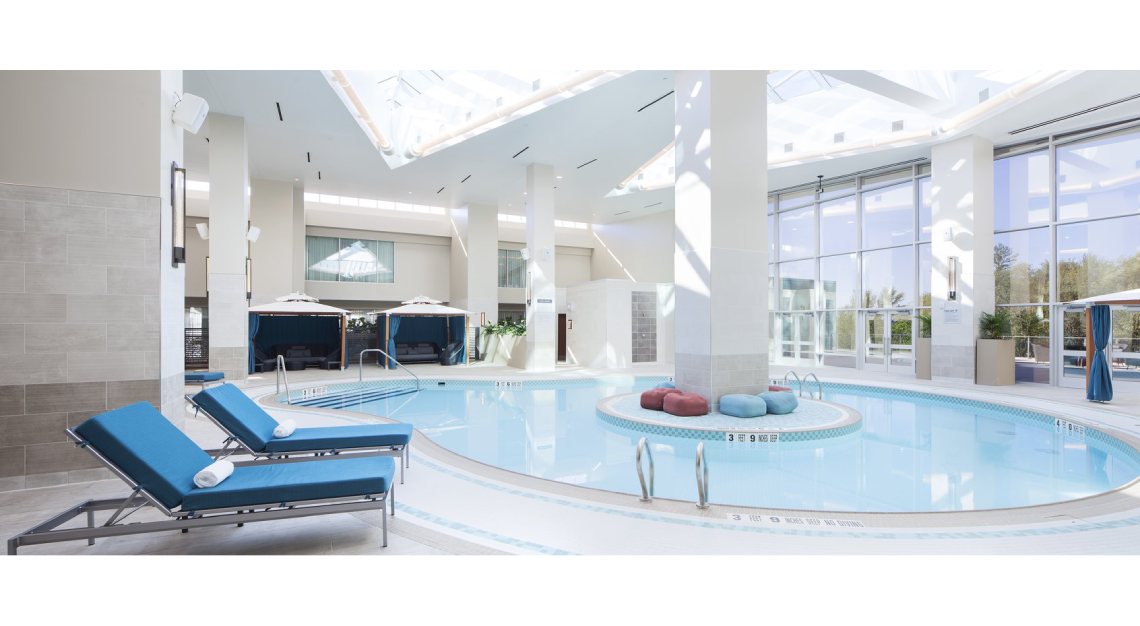 Staying at Resorts World Catskills
The Catskills Mountains are gentle, rolling hills perhaps best known for the Woodstock Festival that took place here 50 years ago. It's all country roads, forest, and small town America, a far cry from the urban density of Atlantic City or Nevada.
It is an easy 90-minute drive from the George Washington Bridge. There's also a heliport on the premises, and a nearby airport for you to fly in privately and be whisked to the property in 10 minutes.
It's an all-suite hotel, with 332 rooms that range from 60 to over 186 square metres in size. The decor throughout is tasteful and well thought out, and if you want to go all way out, we suggest booking a two-storey villa. Sitting on the third floor, it comes equipped with a private swimming pool, karaoke machine, pool table, wine tasting setup, and other amenities you typically don't expect to find in a hotel room.
On the same floor, you can find two other swimming pools, a spa, gym and private gaming area for top customers all within reach. For greater convenience, a private elevator will take you from the VIP lobby straight to your villa in a jiffy.
It's an all-inclusive resort, with weekly trivia nights, a simulated golf experience and standup comedy performances (Aziz Ansari has been a guest) to look forward to. The one thing you won't find at RWC, though, is a buffet. The resort is serious about its food, and we highly recommend eating at Cellaio, an Italian steakhouse by celebrity chef Scott Conant. The steak here is cooked to perfection, as is the seafood and pasta, which can be served gluten-free upon request.
So if you want to have a great resort experience, combined with the best shot at leaving a winner, forget Vegas and Atlantic City. Instead, the Catskills are waiting for you with open arms…and three to two odds at the blackjack table.