One&Only Desaru Coast is poised to win the hearts of all who set foot in it
Editor's note: See other Escape Plan stories here.
With only a handful of ultra-niche resorts scattered across the globe—12 to be exact—One&Only's reputation for captivating discerning travellers with once-in-a-lifetime experiences in exotic locations precedes itself. Get up close and personal with free-ranging mountain gorillas in the Volcanoes National Park at the heart of Rwanda? Check. Live on the clifftops overlooking the spectacular Riviera Nayarit in Mexico? Check. As befits the brand's first foray into Southeast Asia, convention dictates that the fledgeling One&Only Desaru Coast lives up to the hefty credentials of its more established counterparts.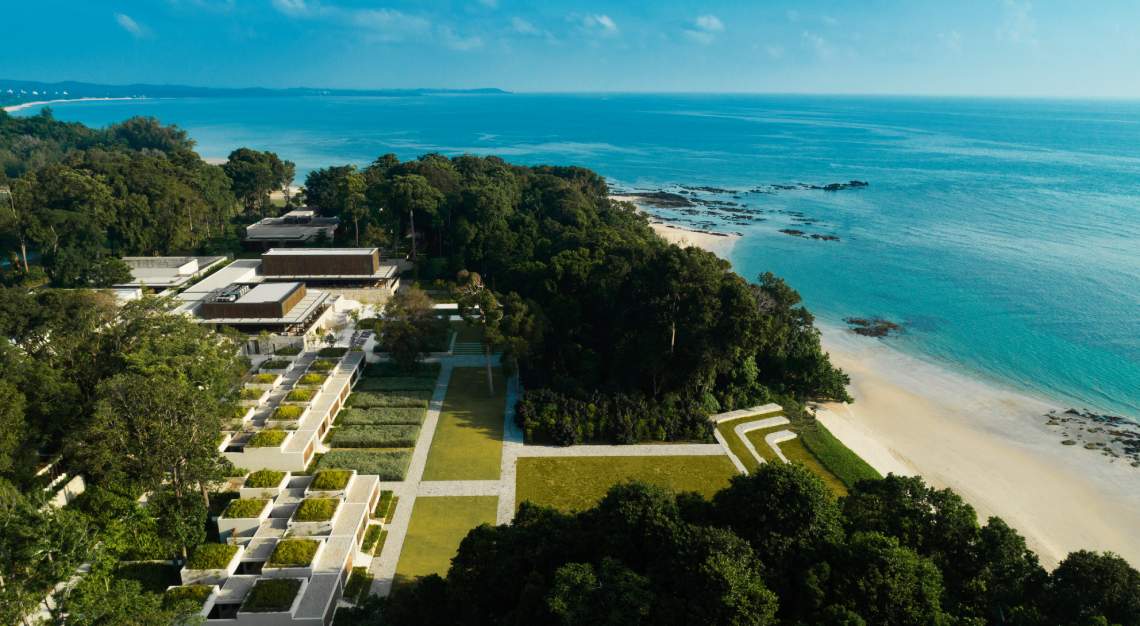 Despite its neighbourly proximity to Singapore, Desaru Coast in Johor, Malaysia, has oft been overlooked in favour of trendier islands in the region like Phuket, Bali or Koh Samui. That's gradually changing with the influx of resorts in recent years—cue the likes of Anantara Desaru Coast Resort & Villas, The Westin Desaru Coast Resort and Hard Rock Hotel Desaru Coast—all seeking to capitalise on the sleepy coastal town's 17km stretch of pristine, untouched beachfront.
Skip the crowds at the newly completed ferry terminal and opt instead for a hassle-free check-in via One&Only Desaru Coast's private transfer service—a sleek Tesla X for couples, a spacious Mercedes-Benz V-Class for families—that will whisk you straight from your doorstep to the resort in no time.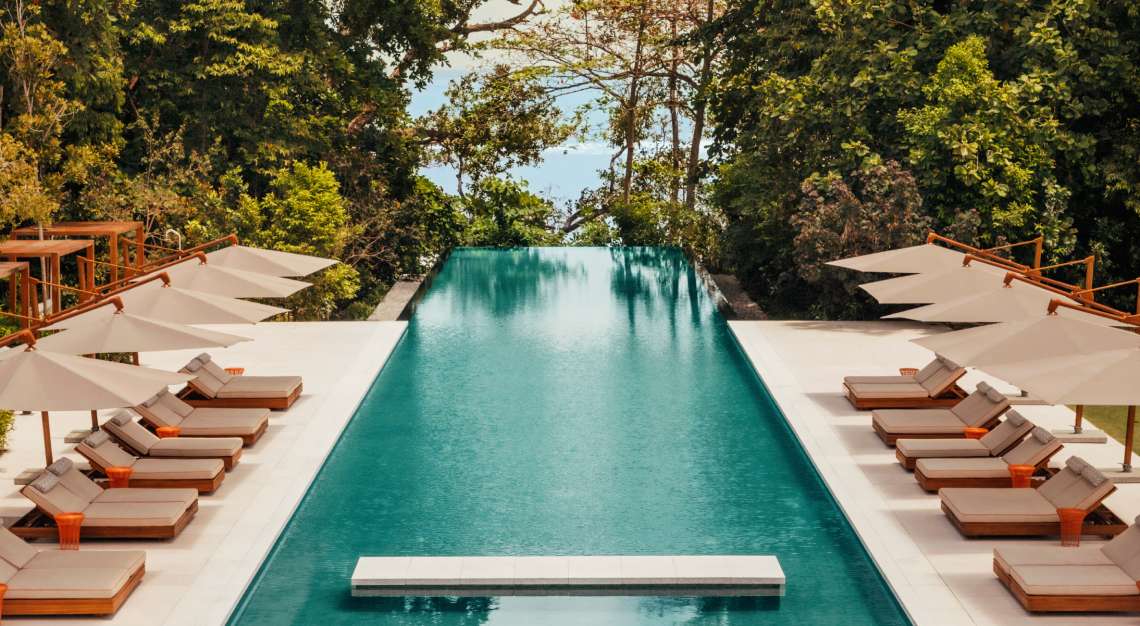 Descending past the lobby, what immediately greets the eye is a mesmerising infinity pool—Olympic-sized, mind you—flanked symmetrically by daybeds that leads towards and seemingly bleeds into the sea. It's the undoubted centrepiece of the resort, whose cerulean waters glisten and entice from any which way you look. Here, you'll while away the afternoon sipping languidly on novelty rum-infused cocktails from the open-air Dusky Monkey bar—named after the elusive primate concealed within the canopies; and emerge to generous platters of fresh fruits and juices, lain neatly beside clean sets of pool towels after taking a long, leisurely dip.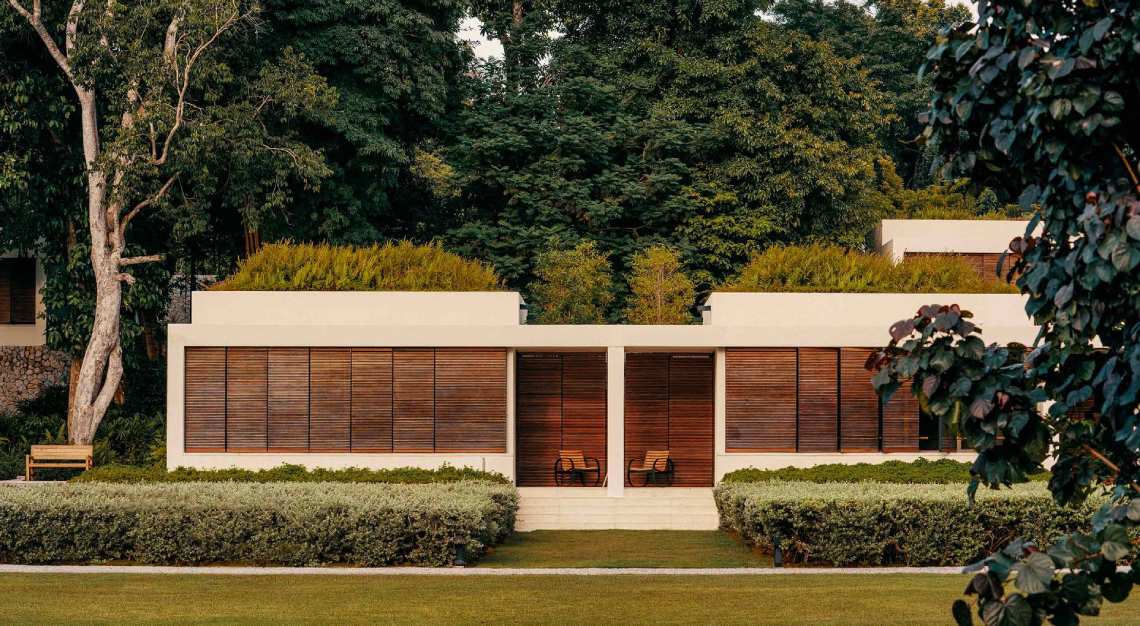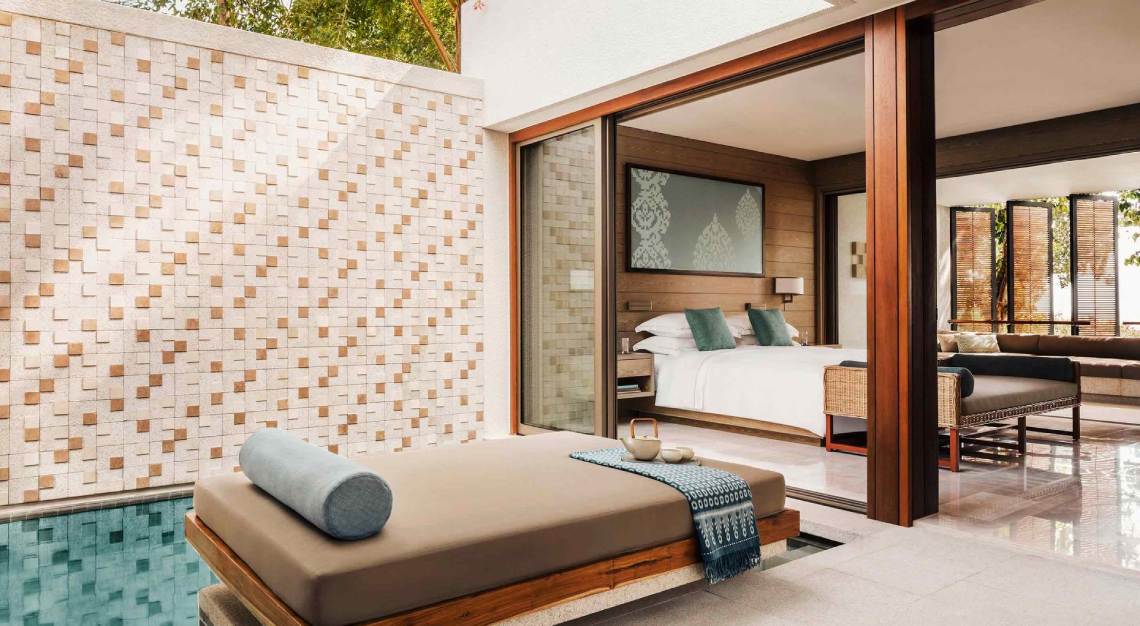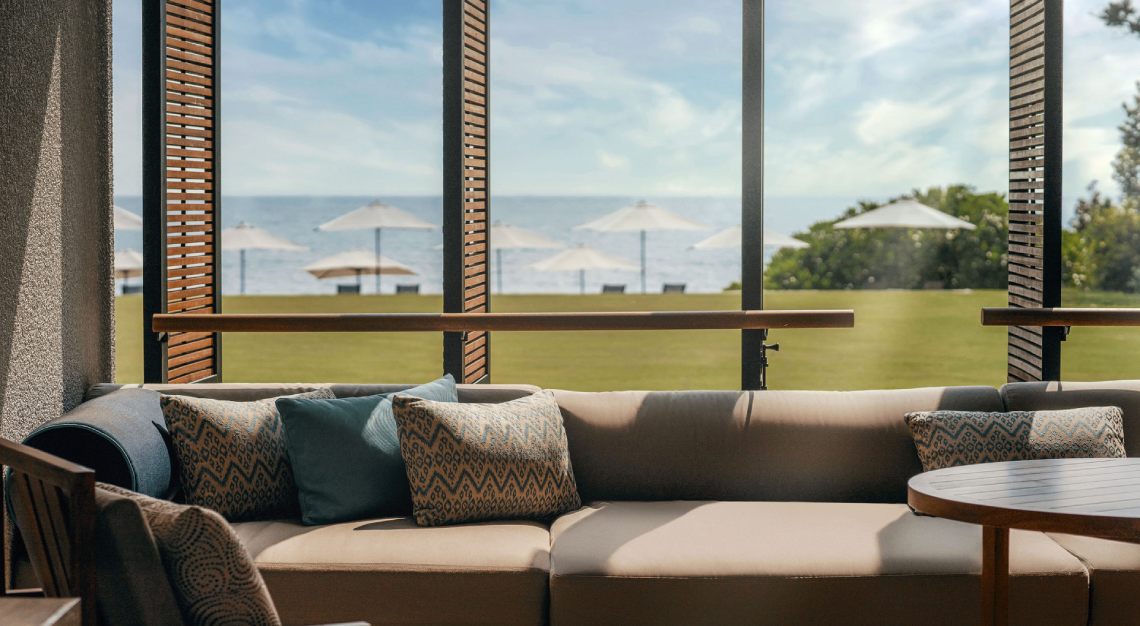 That the intimate 45-key resort is the culmination of renowned architect Kerry Hill's modernist sensibilities is made manifest by the prominently angular suites, clad in timber and a complementary neutral palette of beige and brown. A clear sense of place is invoked through touches of local artwork, such as the handcrafted songket silk pieces that adorn the walls, featuring intricate bunga cogan designs—a motif traditionally reserved for royalty. Rather unconventionally, the bedroom in each standalone suite is separated from the spacious bathroom—a perfect excuse to maximise use of the private plunge pool that occupies the space between.
For those staying in the Ocean Suites, catch the resplendent sunrise from the vantage point of your verandas, the break of dawn revealing unobstructed views of the horizon beyond the open South China Sea. Early morning is also the opportune time to embark on a guided nature walk, where you'll get the chance to spot rare species of flora and fauna like oriental pied hornbills and white-bellied eagles. Hemmed in by lush foliage, it'll feel as though the resort's your private slice of paradise.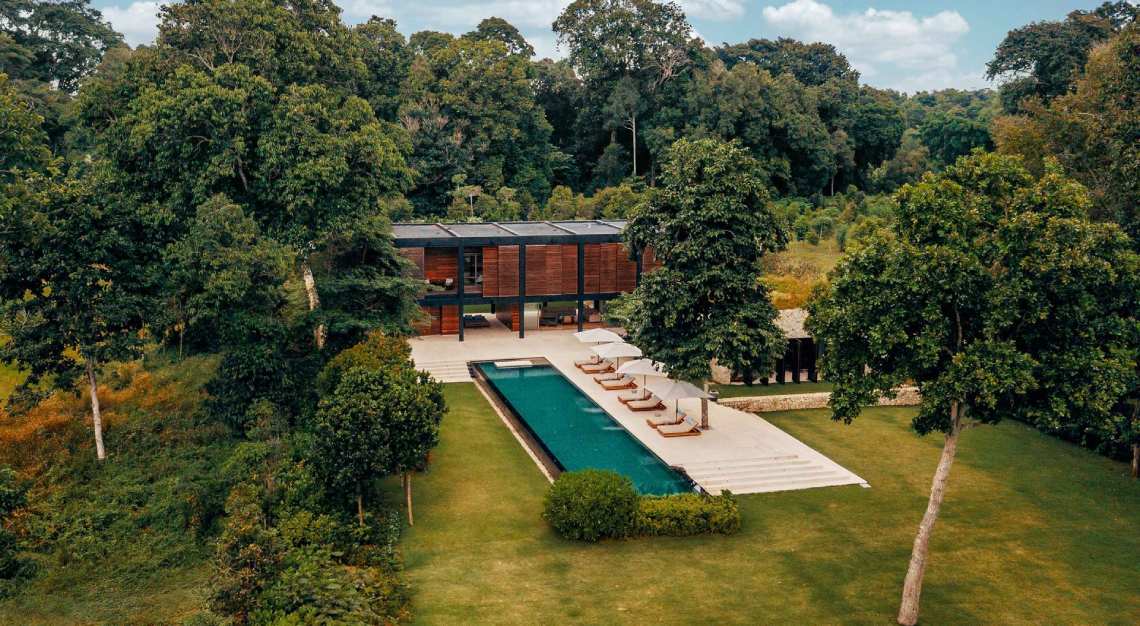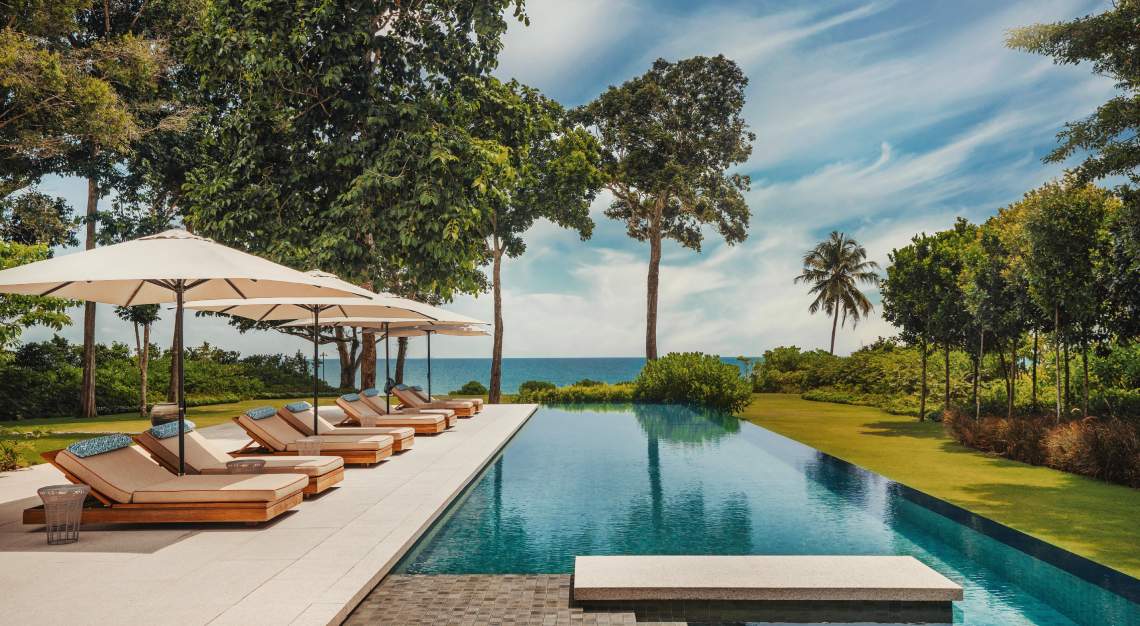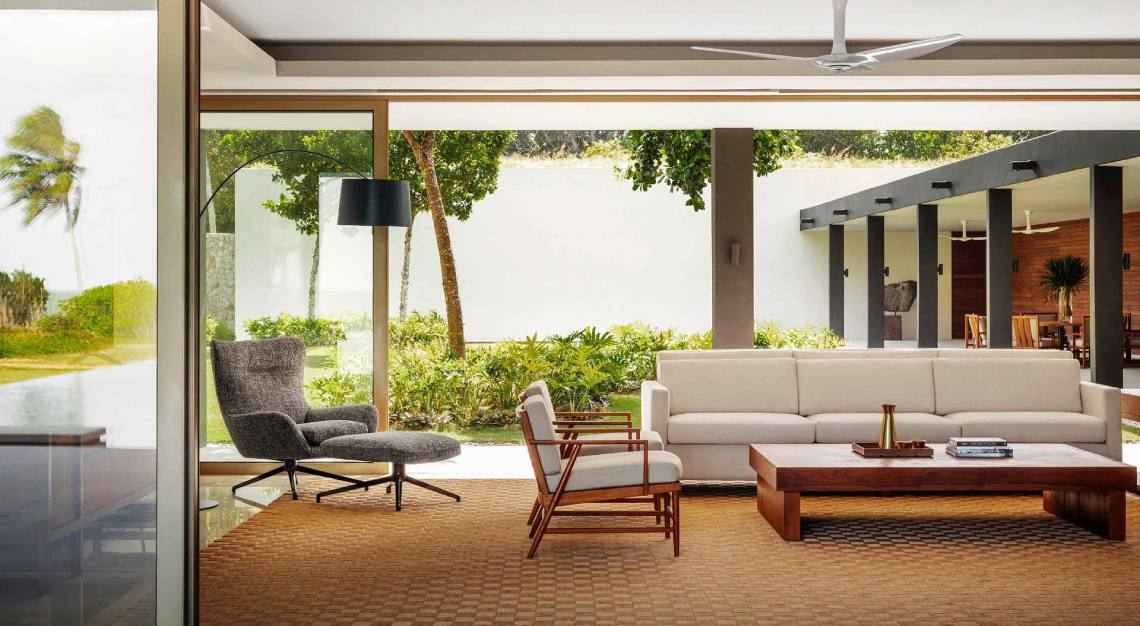 Higher praise must be reserved, however, for Villa One, One&Only Desaru Coast's crowning glory. Set apart from the main resort, the four-bedroom villa is cloaked in utmost seclusion, spread across two levels with an abundance of indoor and outdoor living spaces, plus its own lengthy private pool and spa treatment room. A candle-lit dinner under the stars in the central courtyard garden isn't too far-fetched—take your pick from Hoshi, a Japanese omakase restaurant boasting the season's freshest and finest ingredients, or the Mediterranean-inspired Ambara, espousing a farm-to-table cuisine.
A stay at One&Only Desaru Coast wouldn't be complete without a quick getaway to Ember Beach Club either—the first beach club in Malaysia and the only part of the resort that's open to public—featuring an extensive barbecue and grill menu curated by chef Andrew Walsh of Singapore's Michelin-starred Cure, who deftly applies the art of open-fire cooking on more familiar Asian flavours.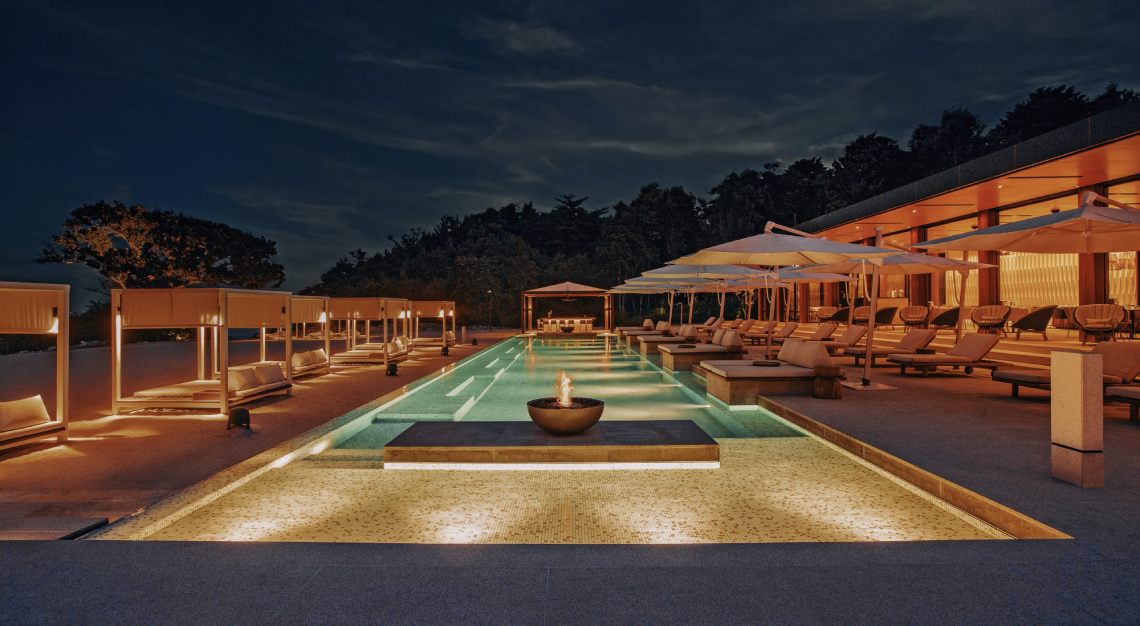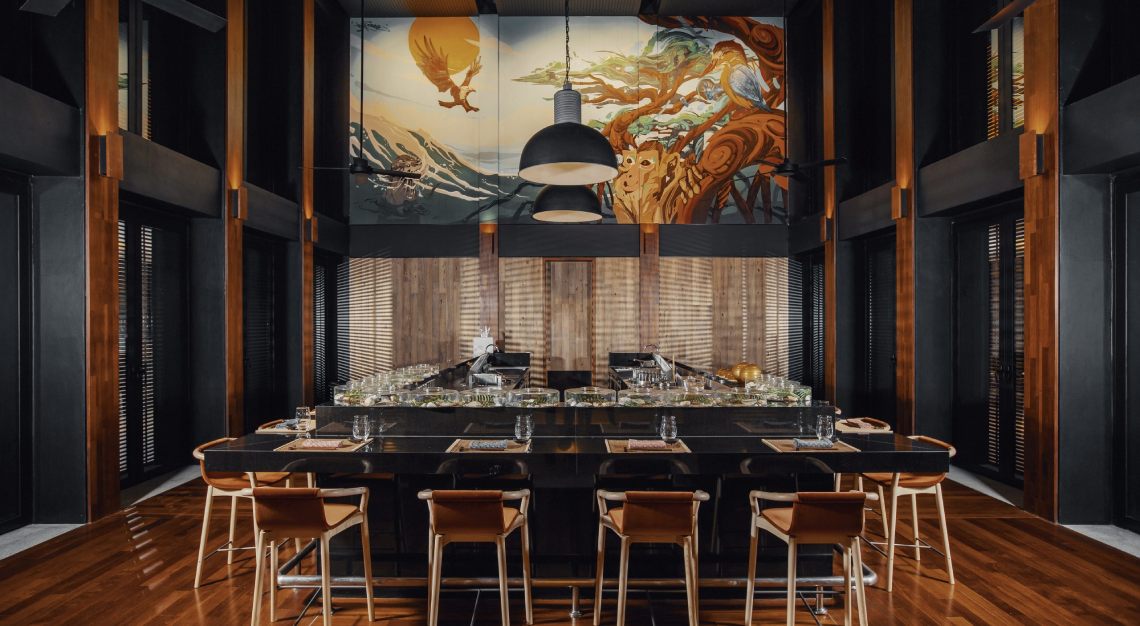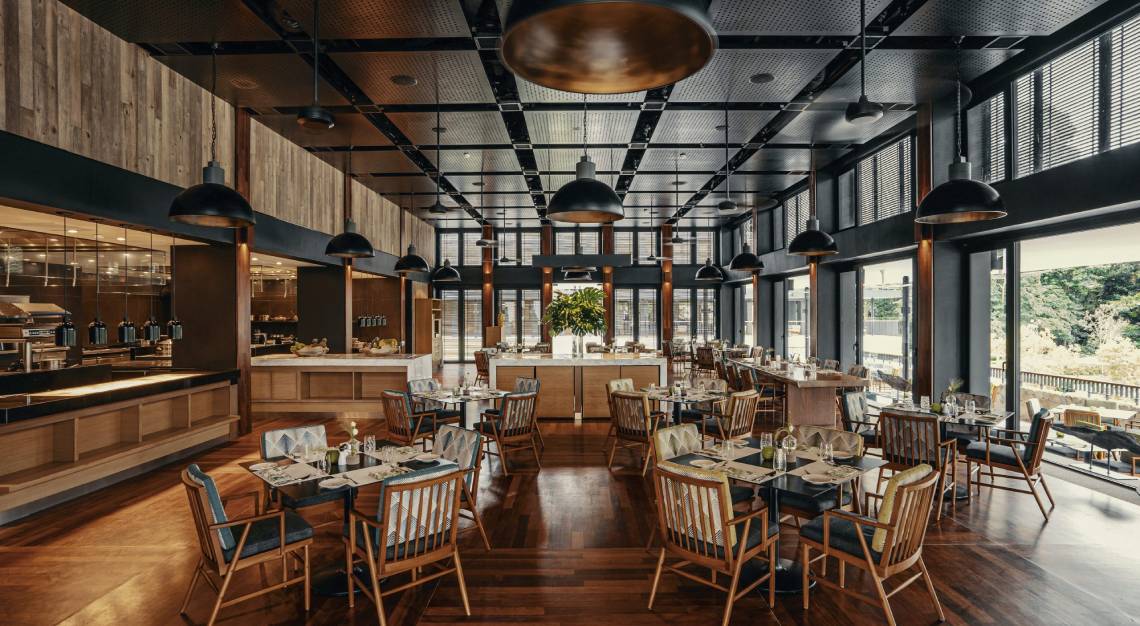 After relishing a bout of water sports like kite surfing and jet-skiing, hop over to Club One for tailored tennis or padel lessons with Muliyadi Bin Jamal, the former head coach of the Malaysian national team. Kids will also be well taken care of at the KidsOnly club, while the adults unwind after a long day at the Chenot Spa—the first spa in Asia by the leading wellness operator based in Switzerland.
With nary a soul in sight throughout your time at the resort, except for the presence of the resort's ever-attentive and courteous staff, you'll start to pick up on a rather peculiar thing they do: the act of placing hand over heart, a signature One&Only greeting that symbolises sincerity. It's a fitting gesture, seeing as One&Only Desaru Coast wears her heart proudly on her sleeve—and just for the duration of your stay, she's yours entirely, and yours only.
Robb tip: As part of the all-new Ember Curates: Andrew & Friends series, chef Walsh will be collaborating with chef Julien Royer of the three-Michelin-starred Odette on a special dinner menu taking place on 24 September 2022. Guests at the resort will be further privy to an exquisite brunch by the pool on 25 September 2022 (from 11am to 4pm). Make reservations here.