Each year, the House of
Krug
honours a single ingredient to illustrate its savoir faire and invites renowned Krug Ambassade Chefs to create food pairings with the latest édition of Krug Grande Cuvée or Krug Rosé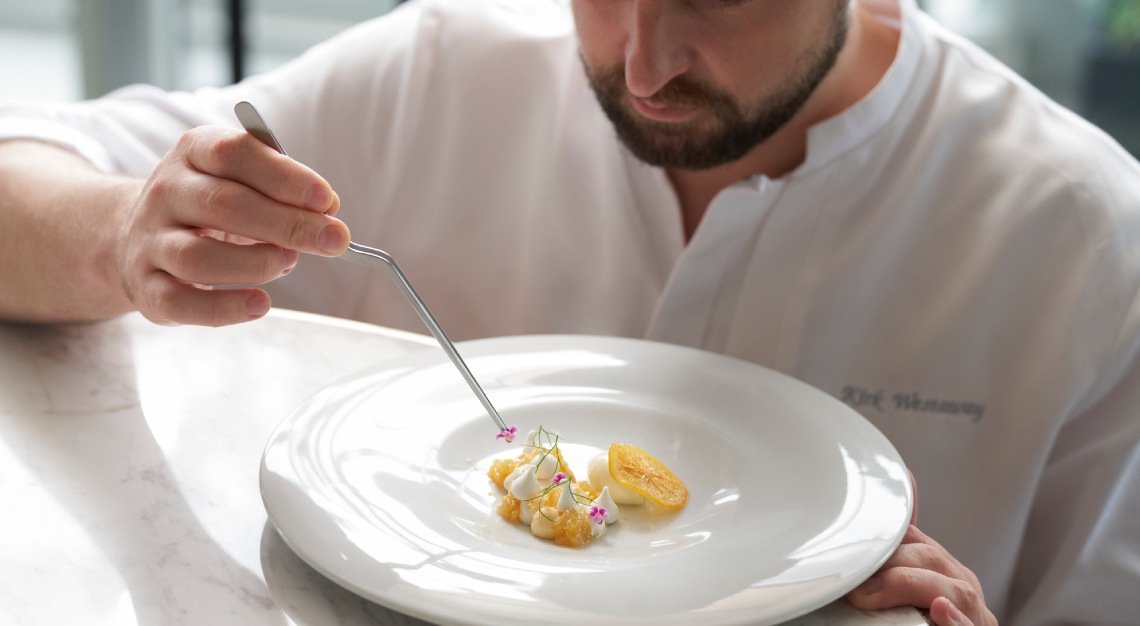 Puckered up, nose wrinkled and eyes squinted—it's an unconscious facial expression most people make when they taste lemon. Perhaps there wasn't enough sugar in the lemon juice or the lemon sorbet, but, it could also be that they've yet to try the Krug Ambassade Chefs' lemon-incorporated food pairings. 
Each year, the House of Krug honours a single ingredient to illustrate its savoir faire and invites renowned Krug Ambassade Chefs to create food pairings with the latest édition of Krug Grande Cuvée or Krug Rosé. Unlike previous years, 2023 is the first to celebrate a fruit: the lemon. Bringing tension to food pairings, the lemon's vibrant acidity is a flavour enhancement skillfully balanced out to complement the latest Krug Grande Cuvée 171st edition and Krug Rosé 27th edition.
Until October, Krug Ambassades La Dame de Pic, Zén, Hashida and Jaan will showcase lemon-based dishes in their respective establishments that will compel you to give a chef's kiss.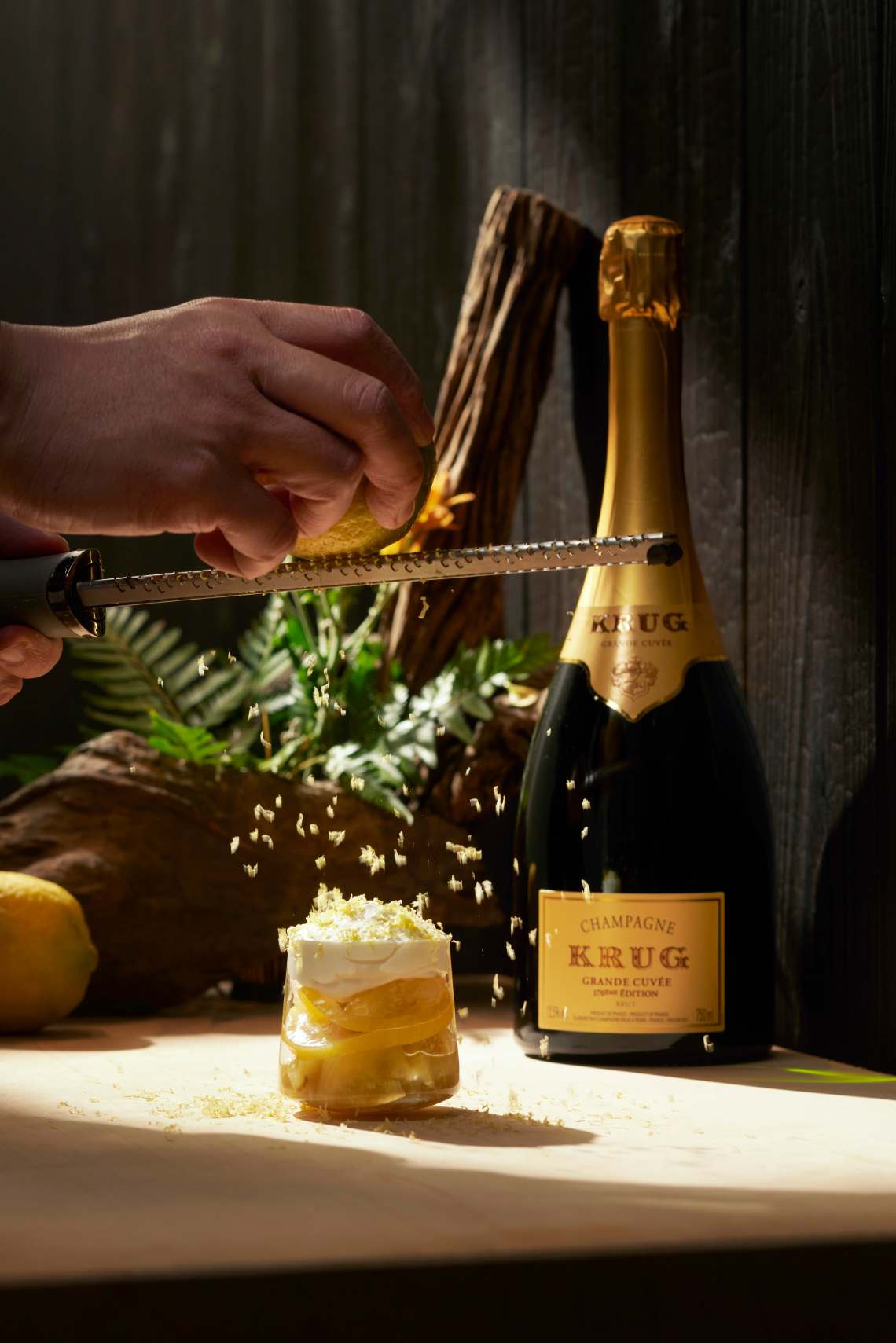 Celebrate the lemon at these places
Zén showcases the uplifting power of lemon, infusing its bright acidity and high-toned aromatics with an elegant lobster dish. Named Sunshine by the Sea, Zén offers more than just eye power over this dish till 18 August 2023.  
La Dame de Pic highlights the citrusy notes of the lemon through a unique John Dory dish with cardamom leaves and Seashell Nasturtium Ravioli topped with Cedrat & Lovage Beurre Blanc. The pleasant, light flavour of the firmly textured fish pairs in tandem with the fresh herb-tasting sauce. Yours to try till 20 August 2023.
Hashida serves innovation for dessert with the Lemon and Eggplant Tiramisu, a refreshing twist you can get your hands on till 1 October 2023. 
Jaan's take on the Lemon Eton Mess delightfully concludes any meal with a medley of flavours and textures. Ends on 18 October. 
The label predicted diners would be heavily inspired to prepare lemon-based dishes after the tasty Krug x Lemon creations. So, they made the necessary arrangements. Diners ordering Krug x Lemon dishes at these restaurants will receive The Zest is Yet to Come, a collective cookbook featuring recipes from over 100 world-renowned Krug Ambassade Chefs. It's fastest fingers first for this limited-edition cookbook and believe it or not, it's never too much lemon, because when life gives you lemons, you put it in everything. 
The Krug Grande Cuvée 171ème Édition & Krug Rosé 27ème Édition are also available in stores at The Moomba Wine Shop for S$408 and S$598 respectively.