Chef Hatch has his knives out once again, ready to awe the omakase lover with stellar sushi and a restaurant theme inspired by his own personal life
When chef Kenjiro Hashida, affectionately known as Hatch, shows up at his namesake Japanese restaurant, he settles in rather quickly with a cup of coffee that's possibly bought from a local Chinese eatery.
"Is this your go-to coffee?" I ask.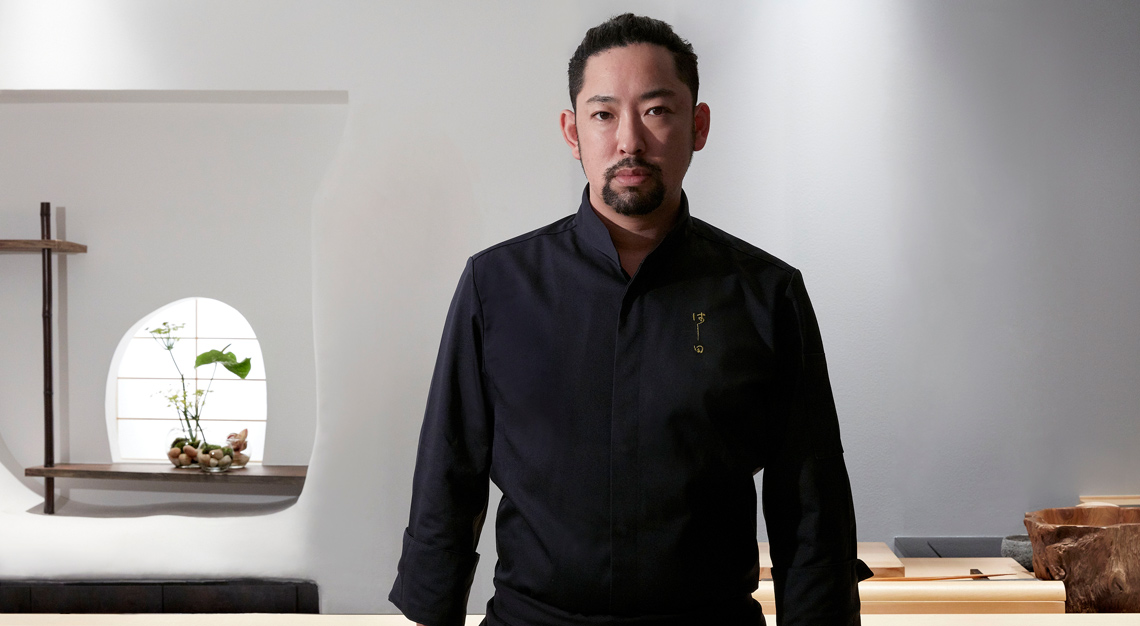 "Not really. Yesterday, I had drip coffee at Twenty Eight Café on Wilkie Road. The coffee there is excellent. The coffee beans are left to rest with dry fruits. After roasting and blend them, you'll get a nice fruity taste." The fact that Hatch dives straight into the details of his drip coffee, even before I can ask, convinces me that the 42-year-old takes food and flavours seriously. And he's also serious about running the show, for good, at his new modern omakase outpost at Amoy Street. Over a span of seven years, Hashida has called several locations its home; it moved from Mandarin Gallery to Mohamed Sultan Road in 2018, before operating as a private dining concept at OUE Social Kitchen in September last year. The restaurant then was forced to shutter when the pandemic hit.
"We moved a lot. Almost every day, many customers ask me, 'Hashida-san, why do you keep moving?'" says the chef-owner. The answer to this, as a matter of fact, can be explained with the Japanese concept of Shu Ha Ri, which the restaurant adopts. Shu Ha Ri refers to the process of understanding the past and learning from experiences. Moving from place to place was necessary, otherwise Hatch wouldn't be where he is today. This is something he fully takes pride in and more so with the new 258sqm restaurant, where he spearheaded every aspect of its design.
His new cocoon, although distinctly Japanese, is speckled with unexpected design cues. For instance, when you step through the restaurant's torii gate, remember to keep your head up: a tiny Lego Star Wars figurine sits in a nook that forms part of the ceiling. There's also a small concrete slab that protrudes from a wall directly opposite a kitchen grill – a design trait that symbolises the pair of guardian lions (one with an opened mouth, and the other, closed) that can be found in every Shinto shrine. The length of this slab is 36.9cm, with each number signifying creativity, family and humanitarianism respectively.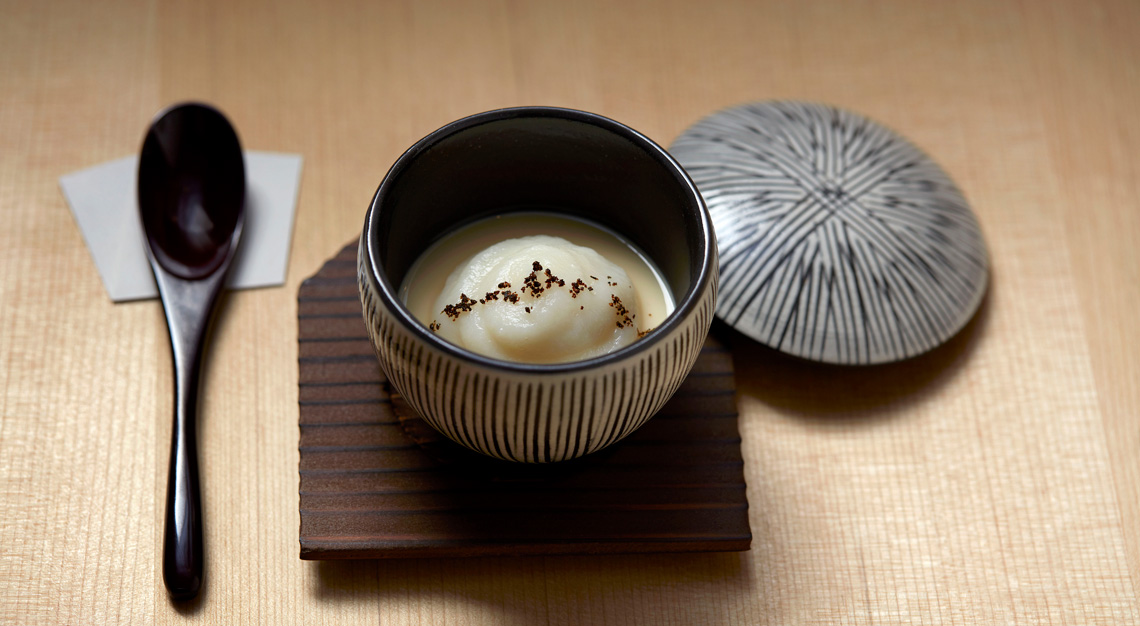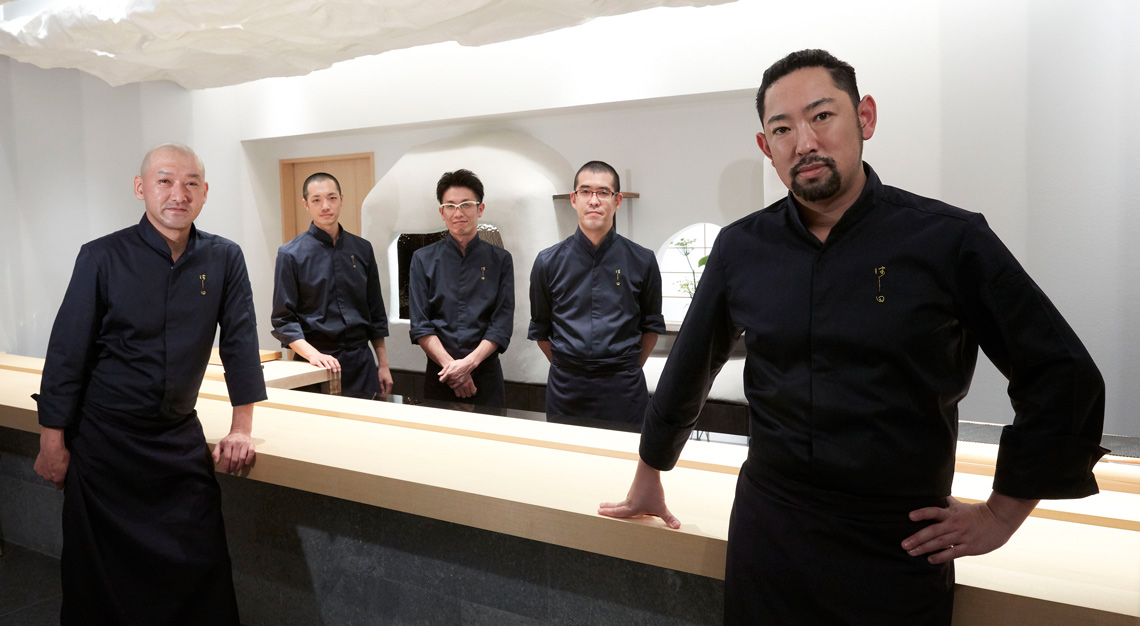 Clearly, food and design intersect in this restaurant. "Even the sushi we make here is art. And to design and create an atmosphere like this in Hashida – I don't think many chefs are doing this. Design is very important as it also helps to make a customer return," Hatch adds.
And while the restaurant's design, unmistakably, is worth a mention, where Hatch and his team absolutely shine is in the food they serve. My three-hour, 18-course lunch kicks off with a potato salad, a bowl of chawanmushi, and chutoro and sea bream sashimi. For the uninitiated, the ground wasabi made by the restaurant is of a unique variant, mixed with skin that is peeled from the root and cleaned. This technique helps to slightly cut the sharp heat that comes from the wasabi.
The Sakura shrimp tofu, served tempura-style, offers a more thrilling glimpse of what's to come. Here, the accompanying cauliflower puree is drizzled with shrimp oil, adding a moreish kick to the entire dish. What follows is a slice of young tuna that's grilled and smoked with Japanese rice straw, then topped with spring onion and radish doused in ponzu sauce. The amalgamation of charred tuna and tartness from the ponzu, to me, is a pretty genius move.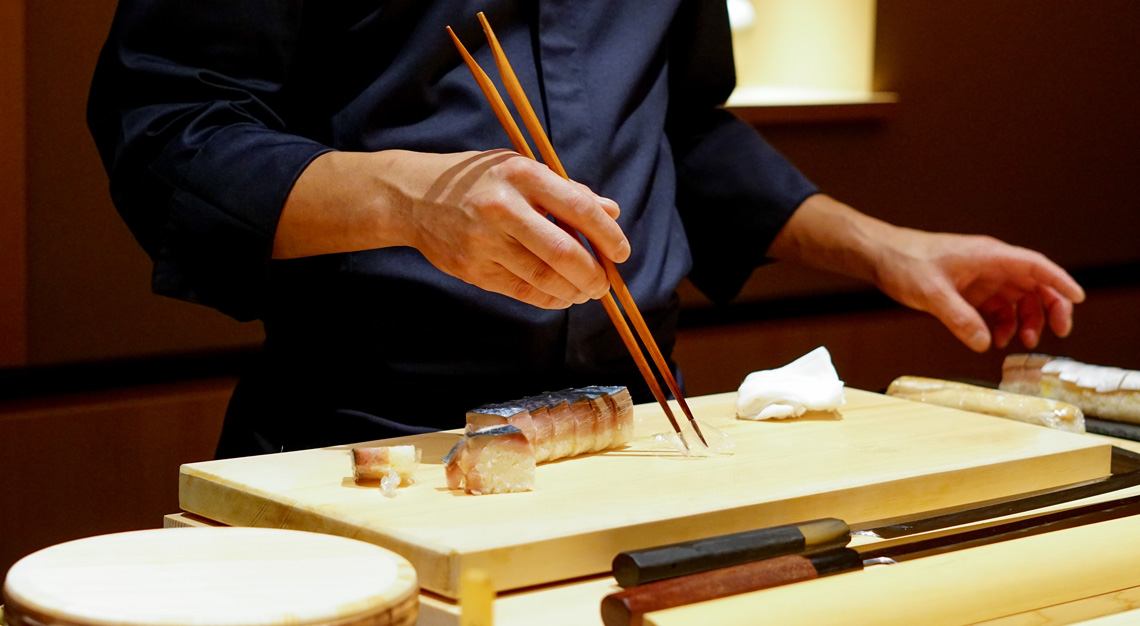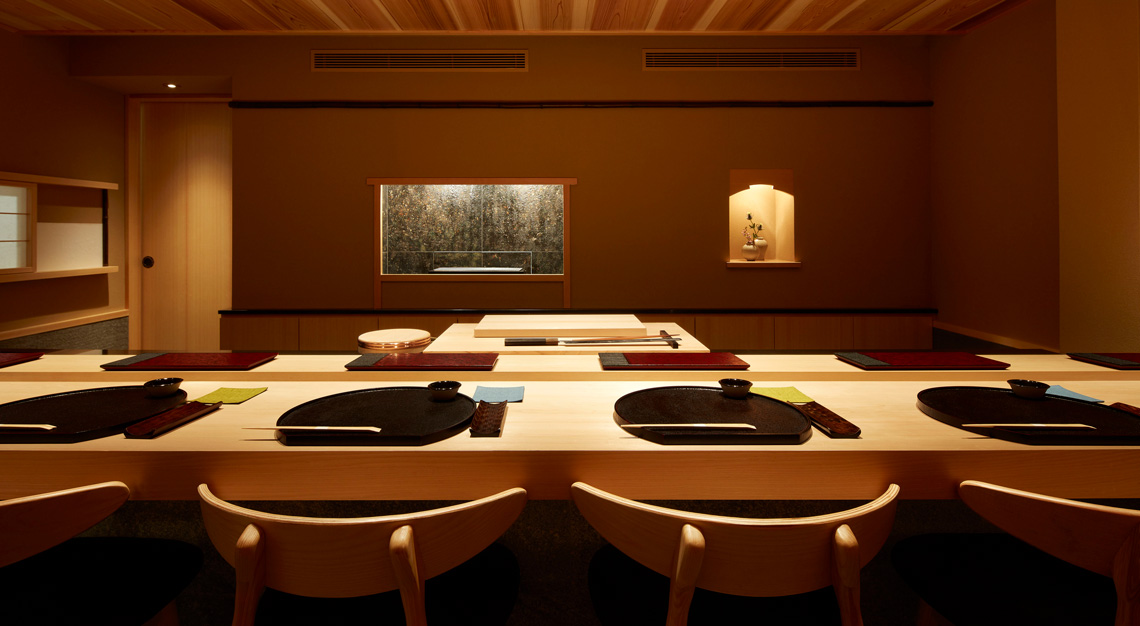 And by some stroke of luck, I am treated to a special item that isn't on the lunch menu: smoked Engawa, the fin of a flounder, deliciously fat and served atop sushi rice. "We catch the flounders during winter, when they carry the highest amount of fat," says Sato Yuji. Hatch is joined by Yuji, along with three other chefs, at Hashida.
"I appreciate each and every one of them," Hatch says. "They have their own set of experiences that they bring to the table. And when I share any idea that I have with them, I don't want them to easily agree to it, but I want them to honestly tell me what they think of it."
Evidently, the restaurant isn't a one-man show. Hatch illustrates this by painting a wall in one of the three dining rooms in shades of grey to portray "the transition from day to night". It's a homage of sorts to the farmers, fishermen and deliverymen who work relentlessly to provide him with quality ingredients, even while he's resting or sleeping.
Lunch almost draws to an end with a steamy bowl of miso soup. The first sip is a dopamine hit and much of it comes from the delicious prawn stock that's used as the base of the soup.
Hashida is ever so ready to impress after all, no matter from which location. On when he is happiest at work, he replies jokingly: "When no one in the kitchen cuts a finger." On a more serious note, he says: "And also importantly, when diners are enjoying themselves here. We know that we've earned a customer when he or she comes here more than once to eat."
If that's the case, Hashida certainly has my vote – I will return for more. 
Hashida
77 Amoy Street
01-01
Singapore 069896
Tel: +65 8129 5336