For its latest savoir faire showcase, Louis Vuitton transformed the monumental Former Command House into an exceptional display of fine artisanship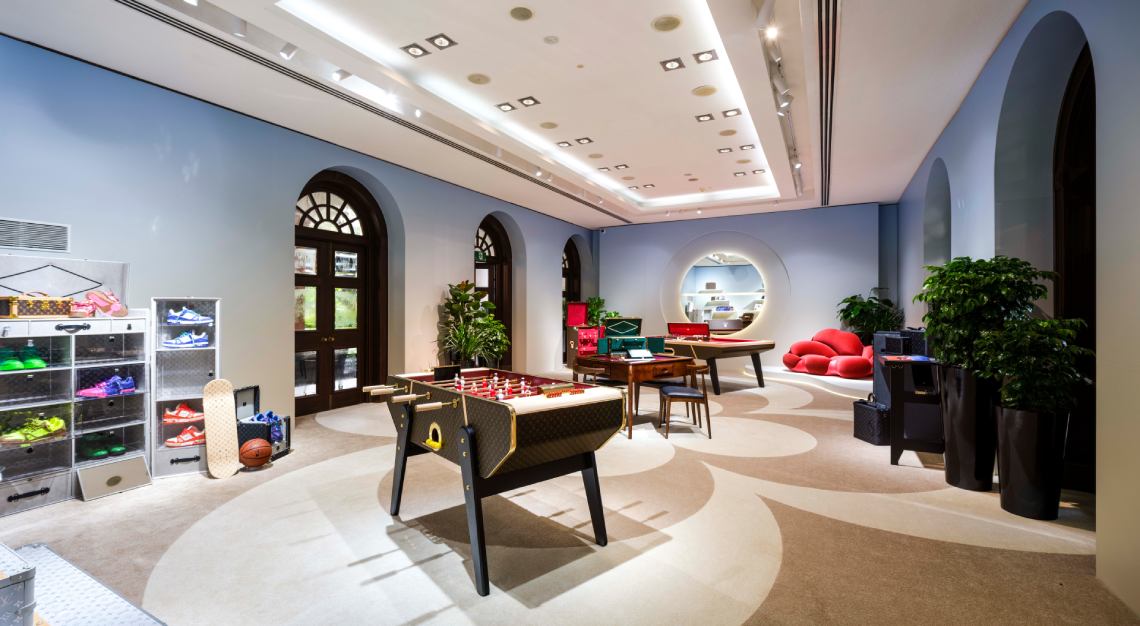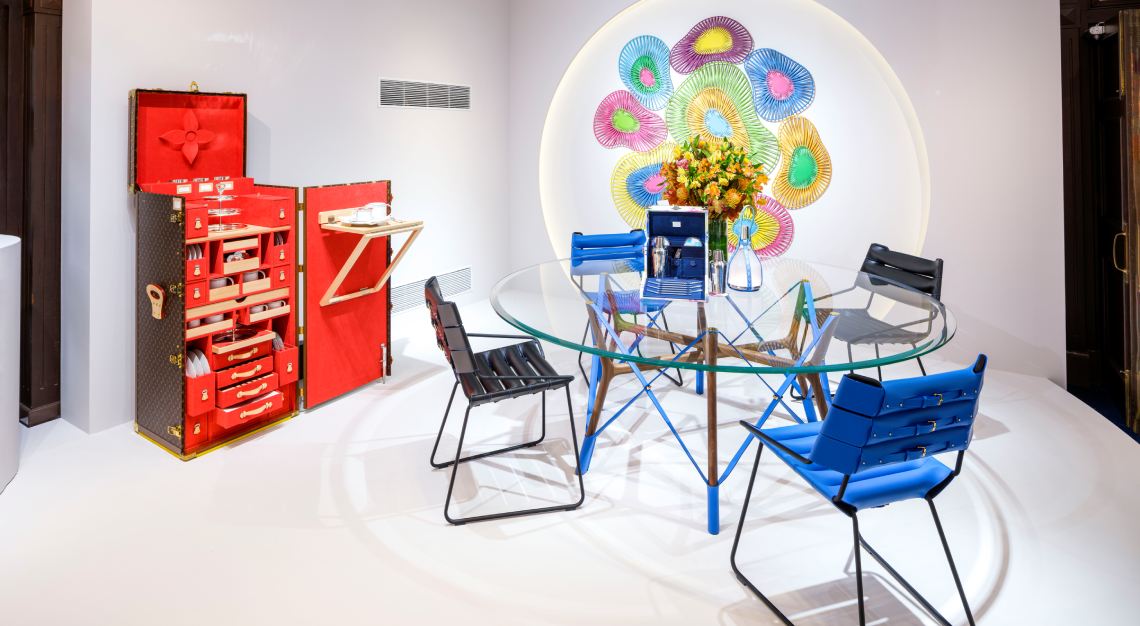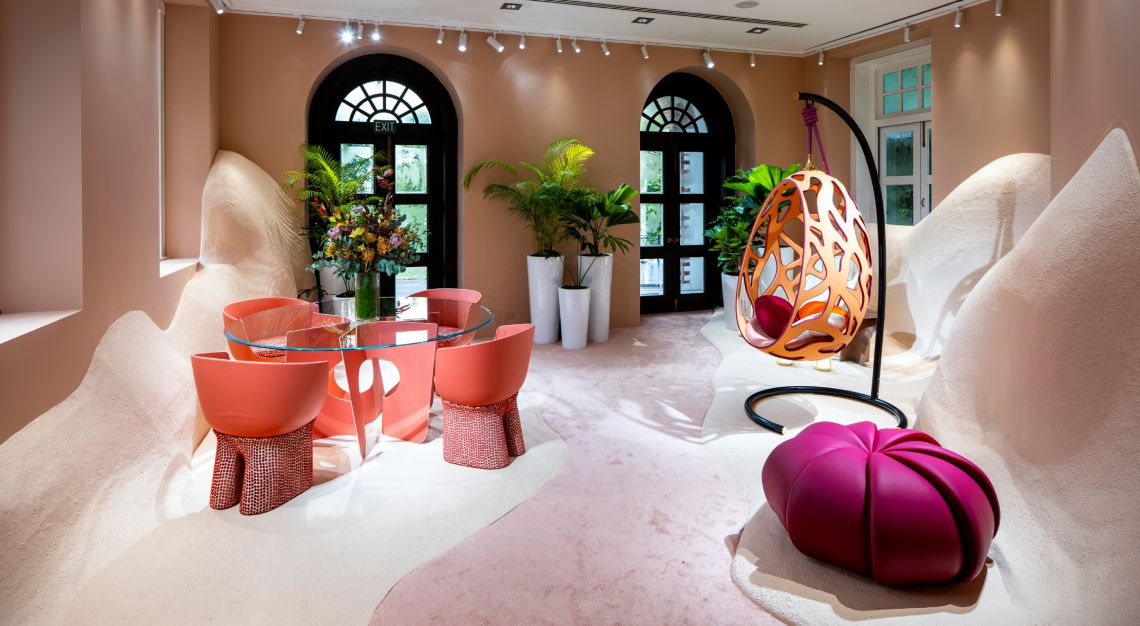 As a testament to its undying spirit of craftsmanship and innovation, Louis Vuitton recently showcased its Art of Living savoir faire universe at the historic Former Command House. The exclusive, by-invitation only event was a lavish orchestration of artisanal virtuosity—bringing together the Maison's iconic trunks and limited-edition statement pieces from the Objets Nomades collection, alongside its watches, jewellery and other collectibles—centred around three themes: leisure, wardrobe and gastronomy. Here are some of the highlights that caught our eye.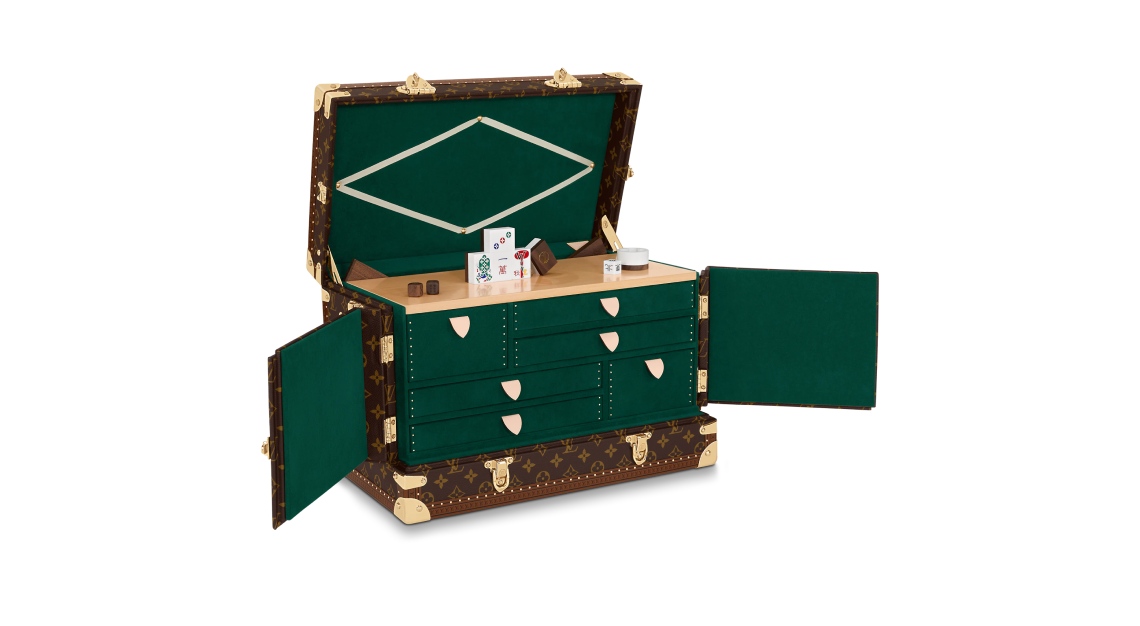 Vanity Mahjong
With this sophisticated, redesigned mahjong trunk at the table—acquiring one is arguably going to be a feat in itself, given that this marks its first appearance in Singapore—the odds must surely be in your favour. Each exquisite game tile is crafted from solid corian and wood, neatly housed in compartments of a deep emerald green.
Price: S$89,500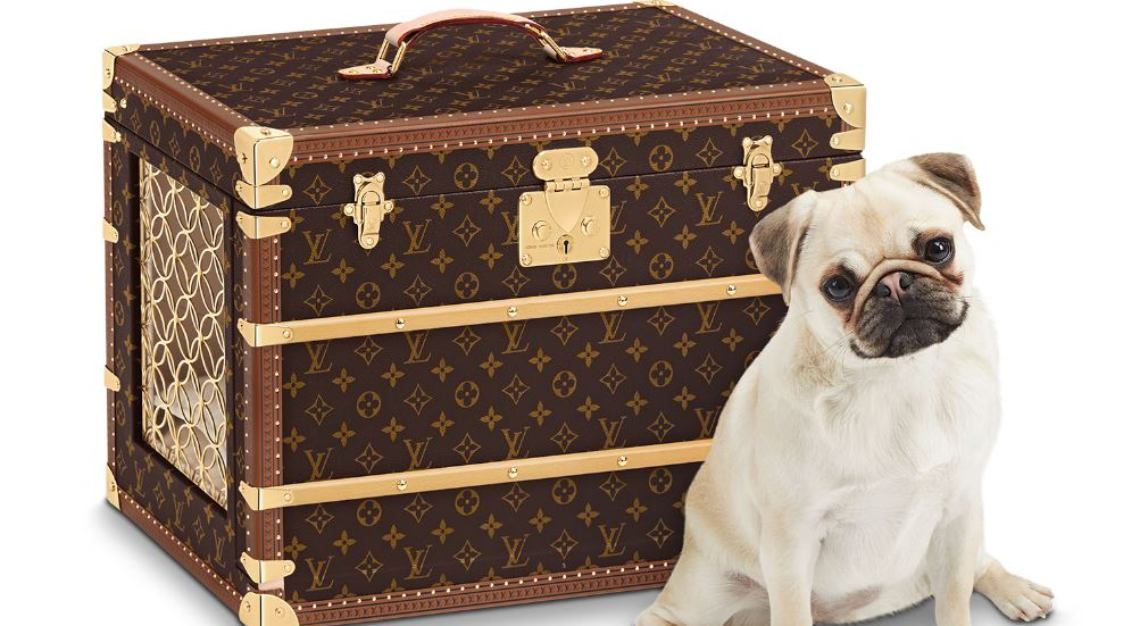 Malle Chien
Likewise making its debut in Singapore is a contemporary interpretation of the Malle Chien pet trunk, bound to ease the travel woes of your furry friend. Gold metal grids at either side—carved in Louis Vuitton's iconic Monogram floral pattern—ensure breathability, while water-resistant inner linings and a soft, removable cushion provide maximum comfort. It comes with a matching pet collar and leash too, just so your pooch can strut in style.
Price: S$50,500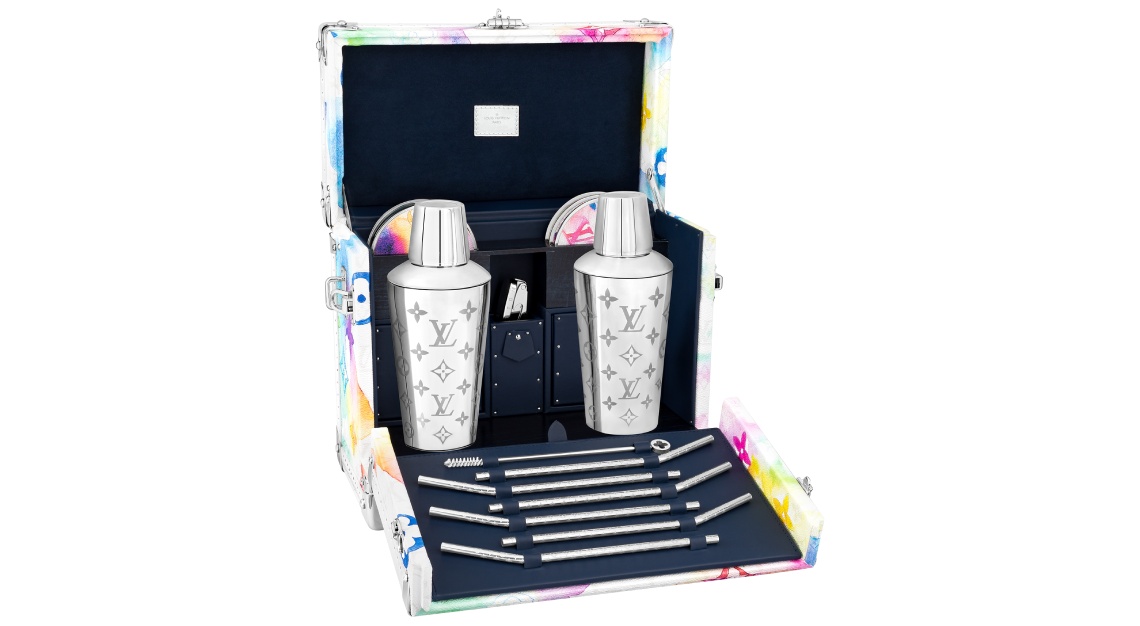 Cocktail Trunk
Everything you need to create a stellar cocktail comes joyously bundled in this vibrant cocktail trunk, fashioned from multicoloured Watercolour Monogram canvas. To be exact, two shakers and a bottle opener, as well as several straws and coasters. It can be conveniently carried about thanks to an adjustable strap, so you can be the life of the party wherever you go.
Price: S$36,000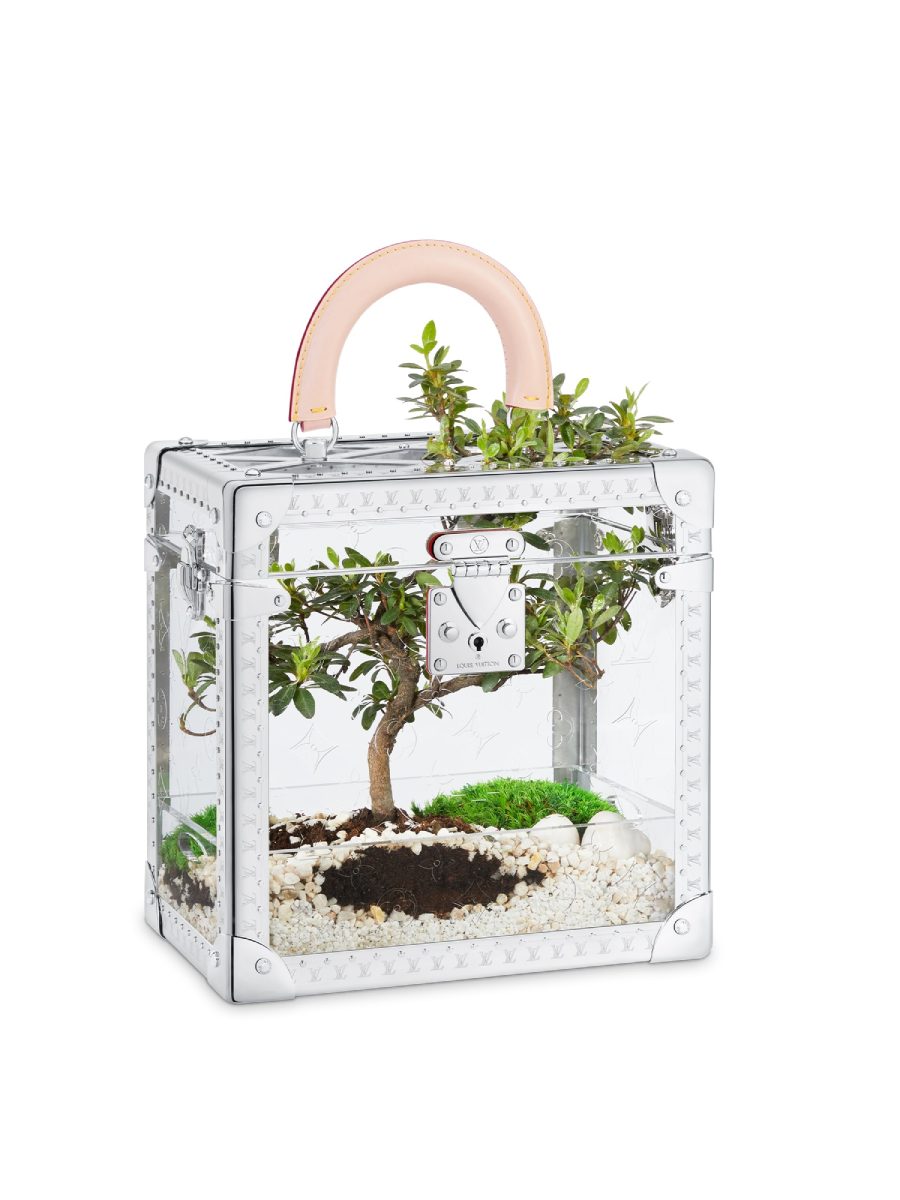 Malle Jardin
Swapping the traditional wooden case for clear glass, this edgy trunk (read: terrarium)—conceived by women's artistic director Nicolas Ghesquière for the Cruise 2022 collection—will no doubt appeal to those with green fingers. At its base is a Perspex tray for holding together pebbles, soil and other horticultural essentials.
Price: S$50,500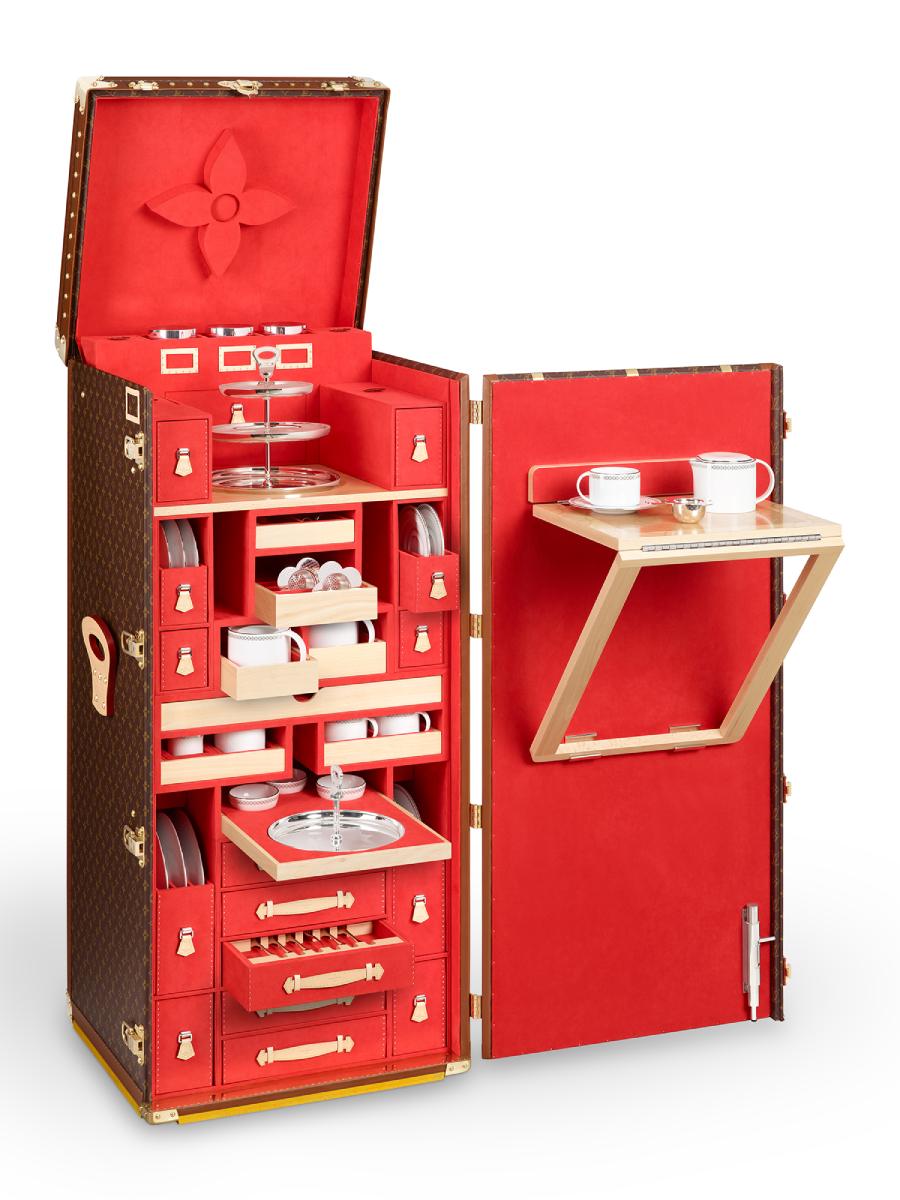 High Tea Trunk
Anything you need for the perfect afternoon tea session is encapsulated in this singular trunk. Replete with fine porcelain and silverware for a party of six, trust the High Tea Trunk to contain all the accompanying paraphernalia—from tea pots and teacups with saucers, to metal tea boxes and sugar bowls. A centrepiece of the entire set is a delightful three-tiered sweets holder made by Parisian silversmith Camille Orfèvre.
 Price: S$265,000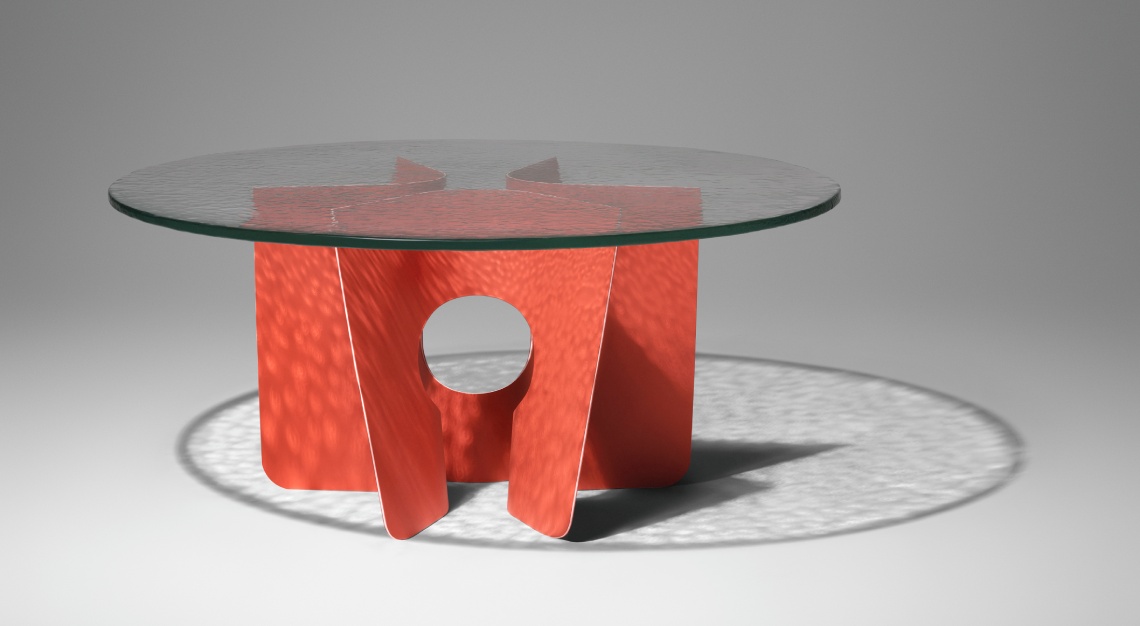 Cosmic Table
Don't be fooled by the Cosmic Table's smooth, sumptuous curves. They are in fact the result of a simple albeit ingenious design, courtesy of Raw Edges. Initially constructed with just three pieces of interlocking paper, cutting-edge techniques are then used to overlay thin layers of Louis Vuitton leather on the carbon-fibre base. Add on a few avant-garde Doll Chairs to complete the look, also made by Raw Edges.
Price: S$82,000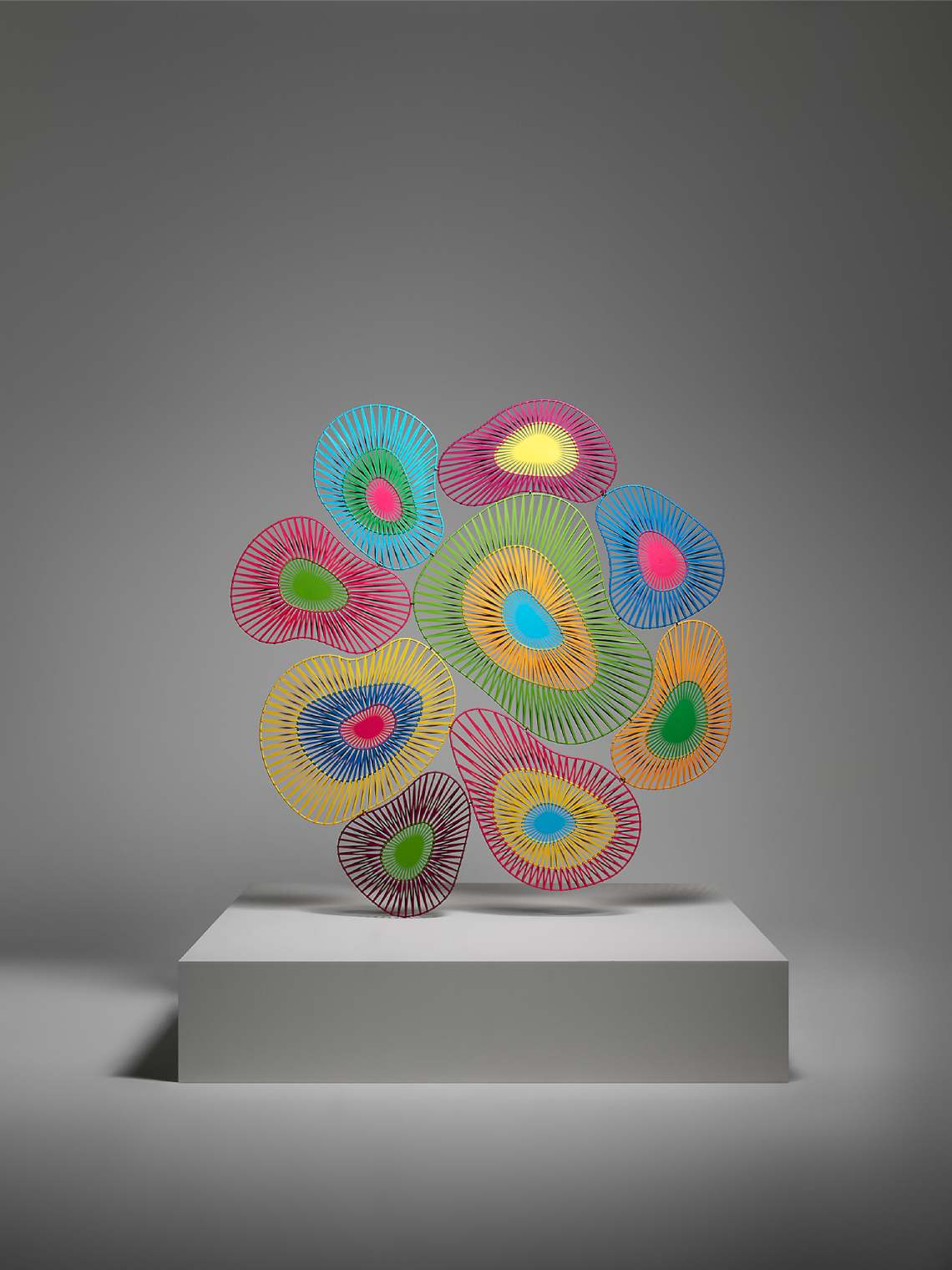 Aguacate
Internationally renowned Brazilian designers Campana Brothers are the artistic force behind this vivid work of art. The Aguacate sculpture—which means "avocado" in Spanish—comprises nine variegating, handwoven pieces that can be freely (re)configured as and when you see fit. Whether mounted on the wall as an eye-catching installation or hanging dramatically from the ceiling, anything goes really.
Price: S$80,500