Sprouting bubbly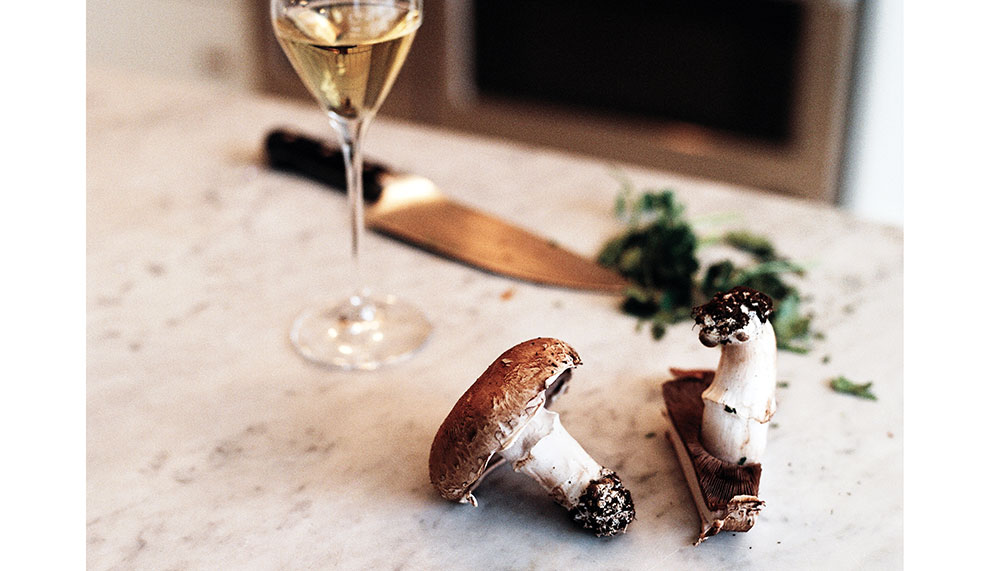 Krug has launched an exclusive champagne and mushroom tasting trail across top restaurants in Singapore from now until 30 September as part of its latest single ingredient showcase. Chefs at five eateries in our city have created mushroom focused dishes designed to pair perfectly with Krug Grand Cuvee, a Champagne blended from over 120 vintages from more than 10 different years and aged for a further 15.
"We want to show the individual character of the champagne," Moet Hennessy brand manager Lucie Pugnot says of the collaboration which sees Krug select one 'basic' ingredient for chefs to work with. Previous years 'contestants' included the potato and the egg.
The beauty of this fascinating fungi is that it comes in many varieties, including the luxurious truffle, with some types only available in certain months. So the Krug mushroom dishes may evolve according to what produce is available on the day.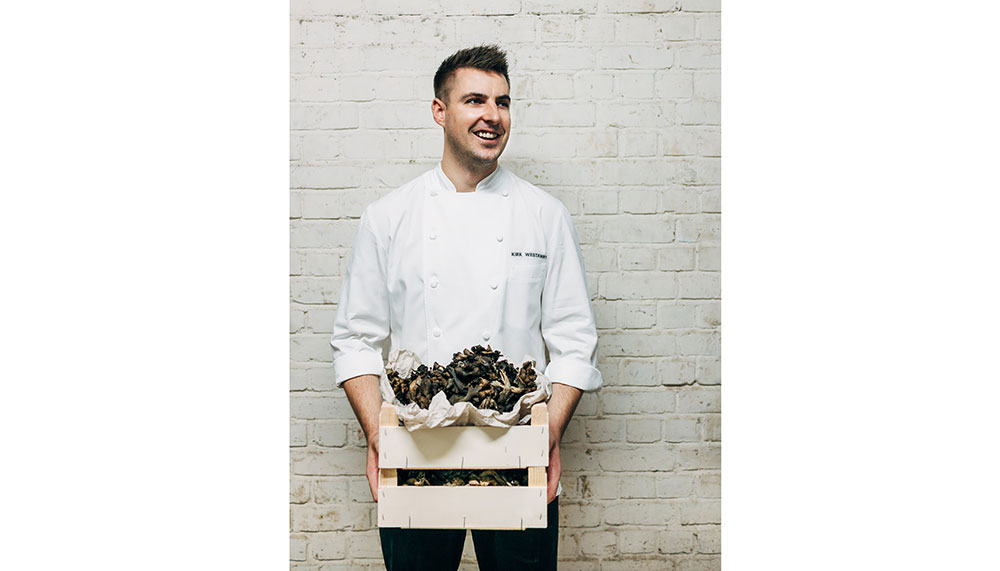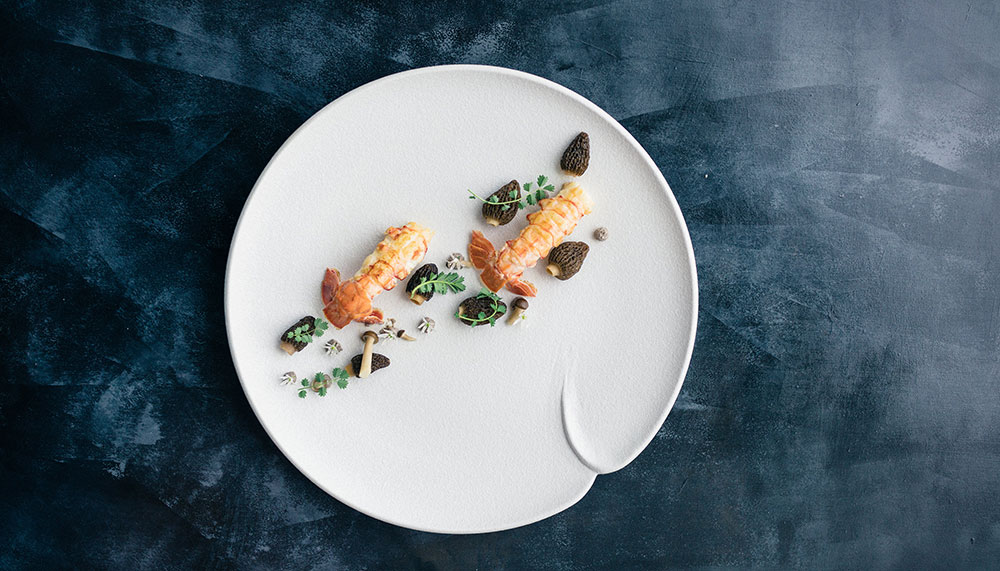 "The mushrooms keep changing throughout the year and we are all about what's in season in Europe, particularly in France and the UK," says Kirk Westaway, head chef at Jaan. While we sampled the very last morels of the season in his exquisite langoustine with Hollandaise sauce course, the dish will segue into grey and blue chanterelles later on. It's part of a six-course menu matched with three types of Krugs including the Grand Cuvee.
Similarly at Tippling Club, chef-owner Ryan Clift has moved on to girolles sourced from a small farm near Lyon in France along with black truffles as part of a six-course menu. "I like to lightly sautee the girolles in butter and add salt at the end," he says. "Mushrooms should never be seasoned until the last minute – if you add salt at the beginning you draw out the moisture and lose the caramelisation." A surprisingly delicious component on the plate is a cockscomb confit, pan-fried to crispy perfection.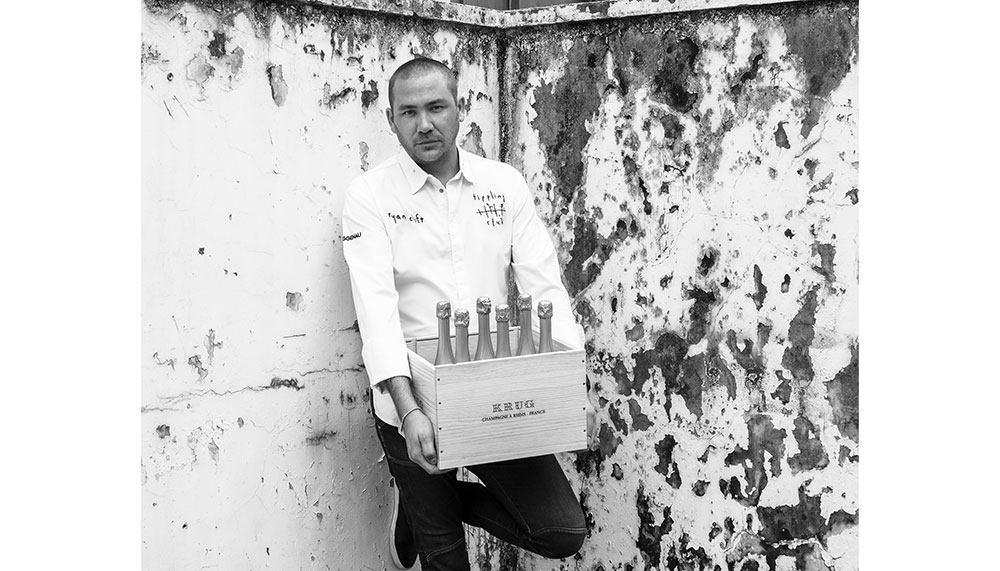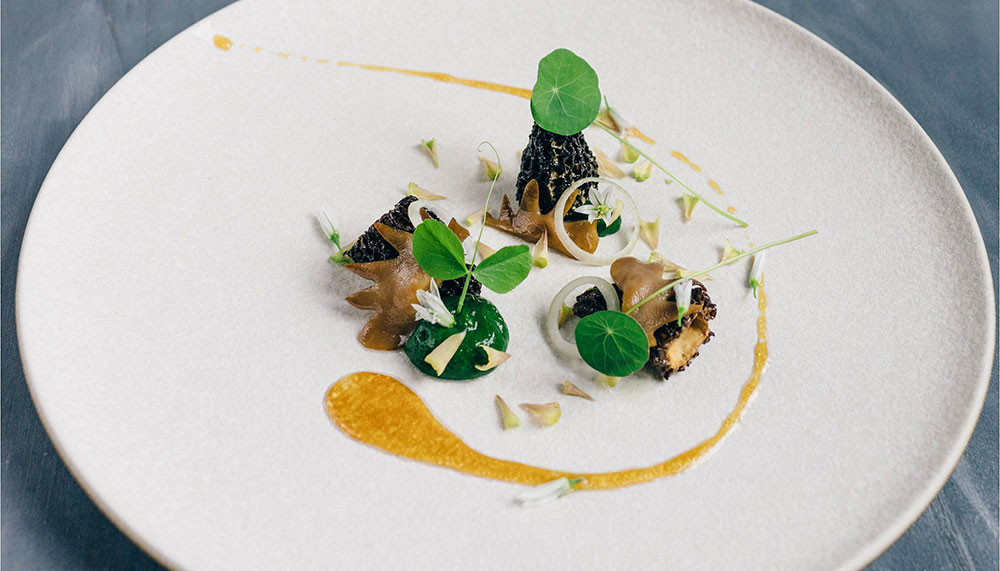 At Song of India, Manjunath Mural is presenting a platter for two people including a tandoori chargrilled portobello mushroom stuffed with Roquefort cheese and spiced with two types of cardamom, chilli and a tamarind foam, matched with a half bottle of Krug Grand Cuvee. "The cheese pairs well with the champagne and I think Indian spices also go very well with it," says Mural.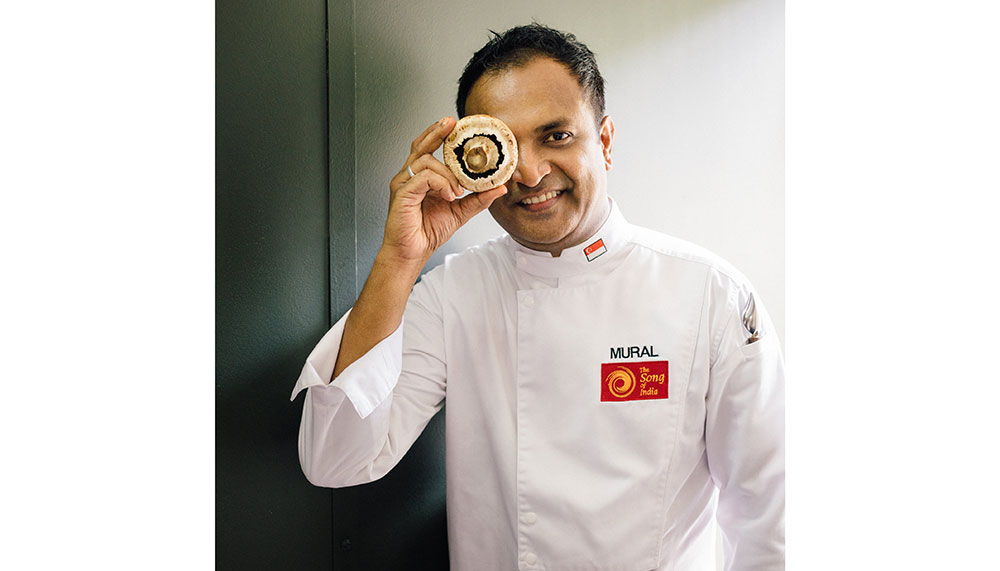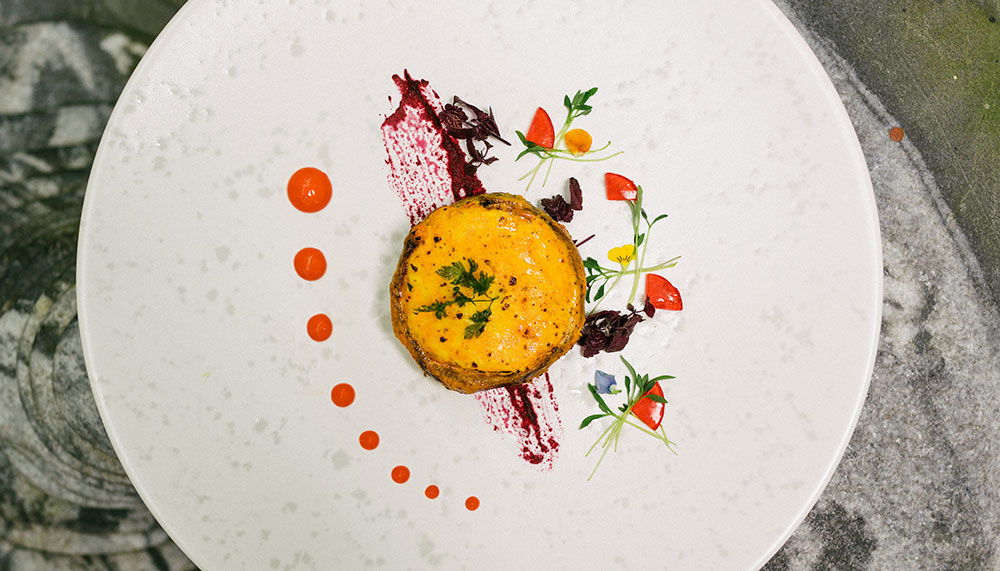 "We have a lot of very good mushrooms in Japan," says Hashida Sushi's chef Kenjiro Hashida. "I chose the shiitake because it is juicy and has good flavour." The chef has cleverly transformed the four-day fermented mushrooms into an ice cream served with tempura vegetables in a stunning mix of hot and cold on the same plate. The Shiitake Ice Cream comes as part of an omakase menu and vegetables featured in the tempura will change according to produce available.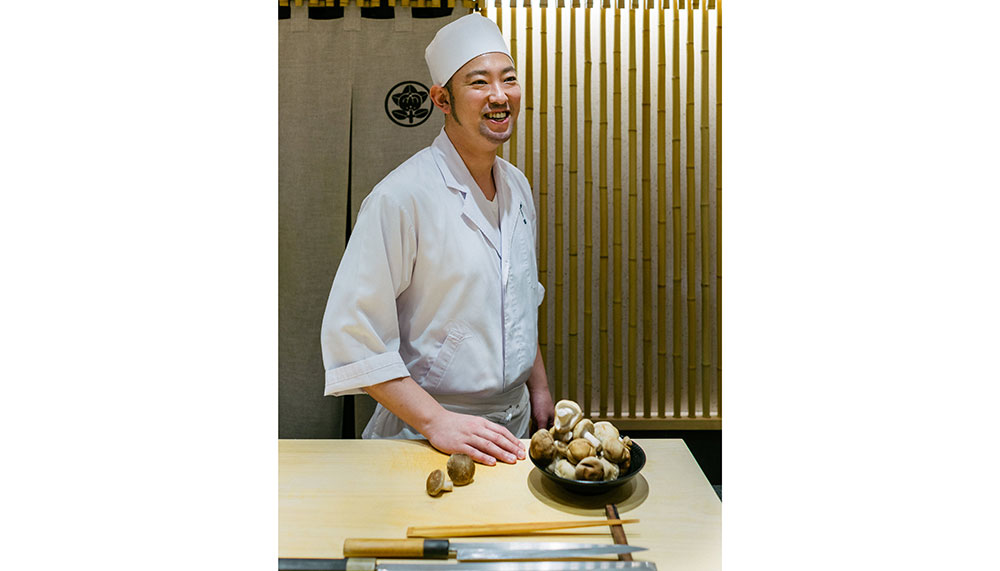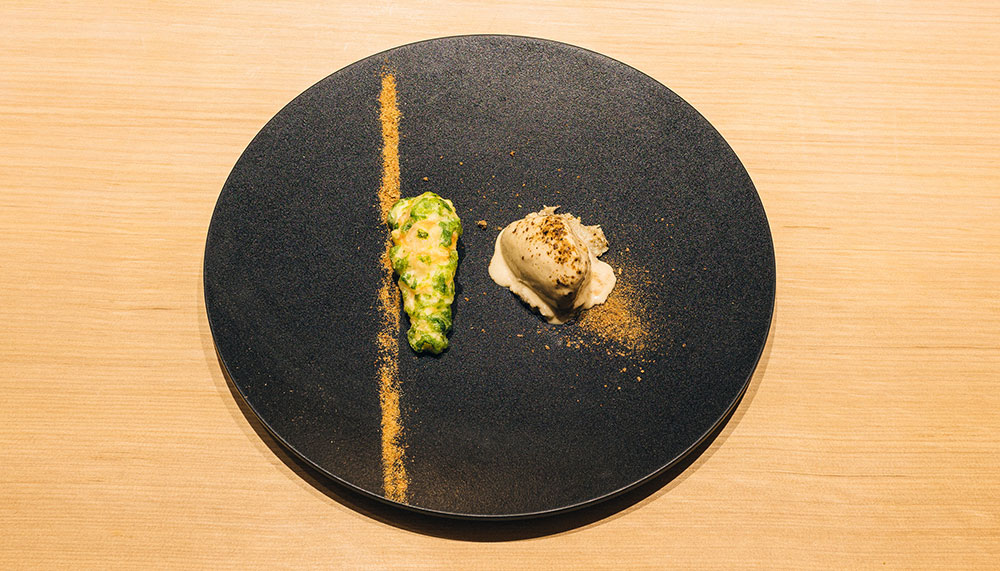 At Atlas you can enjoy a glass or bottle of Krug Grand Cuvee with a gourmet snack befitting its gorgeous bar area. "As an Italian, when I was growing up mushrooms to me meant porcini," says executive chef Daniele Sperindio. As such he has used porcinis to make a rice 'bark' crisp and as the basis of a 'Mont Blanc' paste topping, along with blue foot mushrooms from France and Singaporean king oyster mushrooms. The result is a striking and richly flavourful canape.
An added amusement, and unique to the Lion City, diners can collect stamps for a Forest-to-Fork 'passport' after they sample the dishes at each restaurant. Krug lovers probably don't need any incentive to try the entire trail, but even so, the first 10 people to collect three stamps stand to win a bottle of Krug Grand Cuvee Edition 163 and for all five stamps, the first five win a magnum.