Cure was a gorgeous vantage point of what's to come
The Johnnie Walker Blue Label has its sights firmly set on the next frontier of elevated dining experiences. In keeping with its aims of presenting diners with a beyond-delectable vision of the future of luxury dining today, the brand has enlisted some of the some decorated heavy-hitters from the culinary world to present iterations of luxury dining 200 years from now.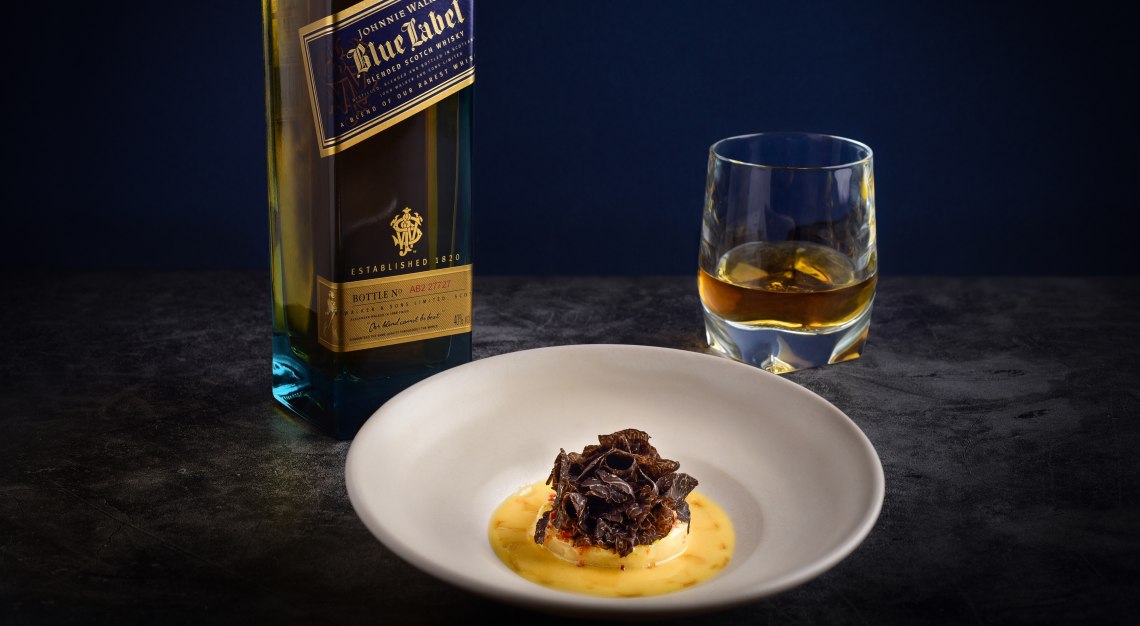 The maiden edition of the initiative took off at Cure with a three-way collaboration between chefs Andrew Walsh (chef-owner of Cure), Mickael Viljanen (chef-patron of the two-Michelin-starred Chapter One in Dublin) and Mark Moriarty (a culinary icon who recently worked at the two-Michelin-starred Greenhouse in Dublin), whose powers converged to create a futuristic menu commemorating the one-Michelin-starred restaurant's eighth anniversary under the banner of the theme Air. Land. Sea. Each path-lighting dish was also an invitation by Johnnie Walker Blue Label for diners to engage with the disparate elements of each of the items that compose the trinity of the theme.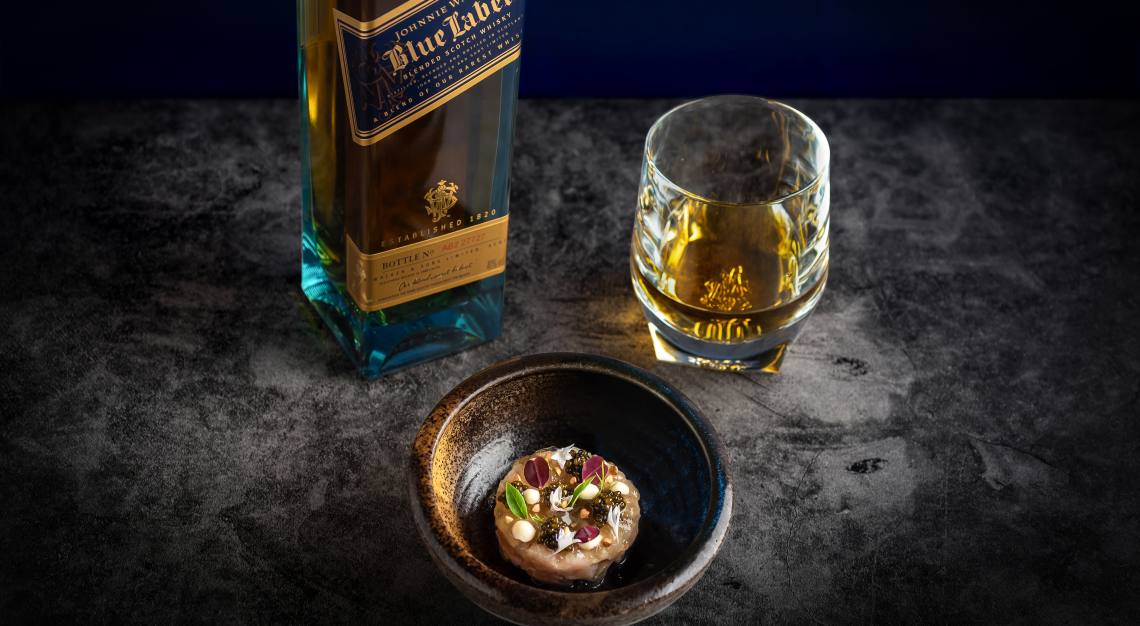 In affirmation of the future-destined thrust of the menu, the communal dining table was a digital canvas whose AI-generated two-and-three-dimensional animations inspired by the theme evolved along with each course served. Conceived by Johnnie Walker Blue Label, this experience reconfigured the act of dining into a multi-sensory spectacular where the faculty of sight was as enticed as the palette was by what was on the plate.
Accompanying the slew of dishes was a line-up of bespoke cocktails made with Johnnie Walker Blue Label beaming with flavour profiles that corresponded to specific dishes. This was a transposition of the ethos that informed the food onto the canvas of upper-echelon Scotch.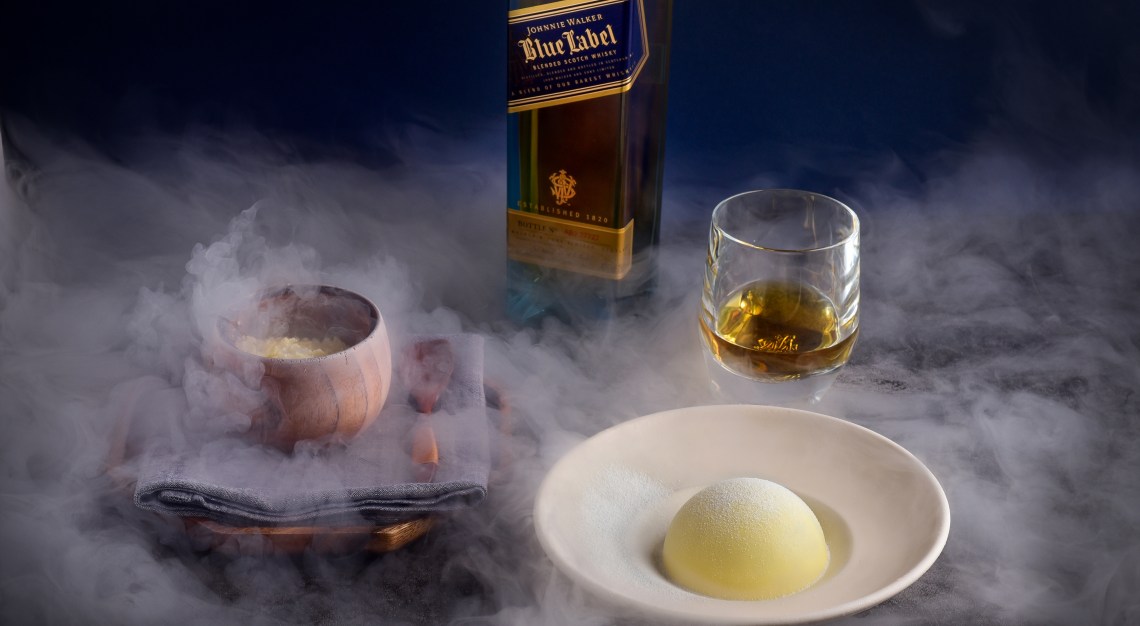 This collaboration was the first of a series to happen across Southeast Asia at future dates. For a luscious foretaste what's to come, order the dessert that was served here—the Velvet Cloud Yoghurt 2223 with Johnnie Walker Blue Label pairing—when you tuck into Cure's lunch and dinner degustation menus. But do so before by 29 July 2023.