Chef Akane Eno's culinary DNA is palpable in the dishes of this newly launched menu. Come with an open mind, and you'll have a ball a of time
At Ichigo Ichie, art intersects with food. And there is beauty to be found in the pairing. This forms the ethos of the fine-dining kappo restaurant, helmed by Akane Eno – a chef whose culinary creations are driven by the deeply rooted traditions of Edo Japan in the 17th century.
As I sat by the kitchen, witnessing Eno's army of chefs scurrying to and fro, I was told that the restaurant's newly revealed menu has been riddled with the concept of 'sanpō yoshi', a belief that emphasises on the good of forging relationships, instilling trust and acts of reciprocity. And Eno illustrates this notion of giving and gaining by working very closely with her ingredient suppliers. The restaurant, for one, serves sake from the 200-year-old Kitajima Brewery in Shiga Prefecture; and somen noodles made by a sixth-generation maker in Nara whom Eno got to know through a friend. She also partners with a Japanese supplier who helps to bring in the highly limited Iga Beef, limited to less than 2,000 wagyu cattle per year.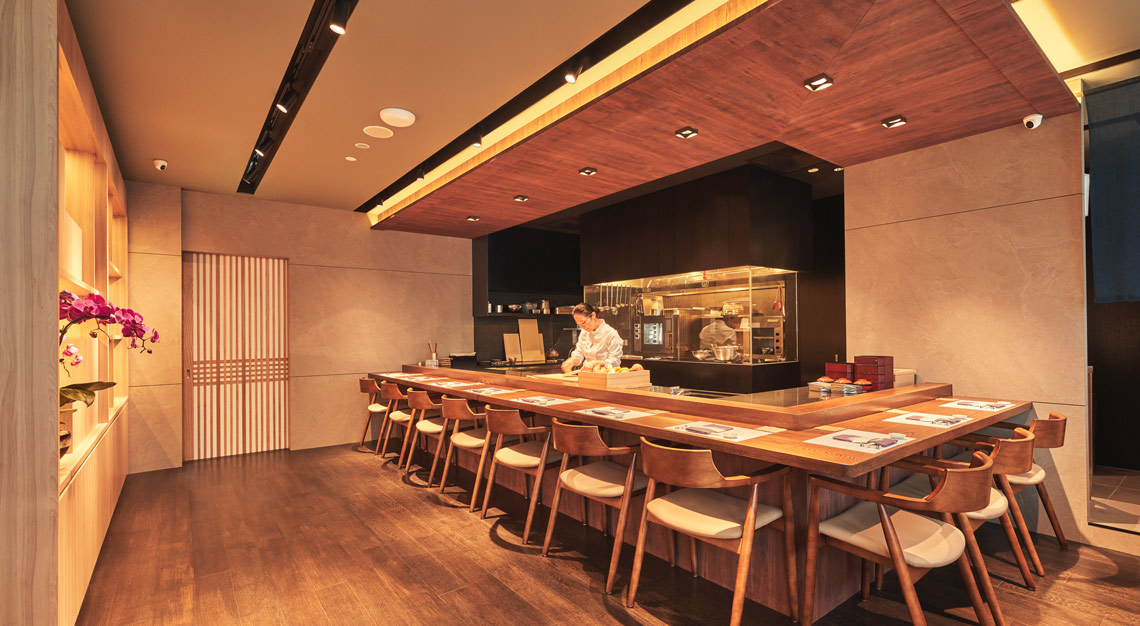 My experience here kicked off with the Sashimi Box, and I tucked into slivers of raw fish such as akami, shima aji, hirame and meichi snapper. They were unsurprisingly fresh, and paired with a dollop of hairy crab meat sourced from Hokkaido that was blanched in dashi made with the crab's shell. Eno then topped the crab meat with gorgeous pearls of golden ikura. The dish rounded off with a maitake mushroom, one that was very lightly deep-fried, peppered with snowflake salt.
What arrived after was nothing short of a creamy delight; in Eno's version of the chawanmushi, cubes of cream cheese and fresh Hokkaido corn are steamed with egg, then drizzled with a dashi sauce that has been thickened with kudzu starch. The cream cheese lent a salty yet delicious umami effect to the egg, and I equally enjoyed biting the sweet, crunchy bits of corn that came with it.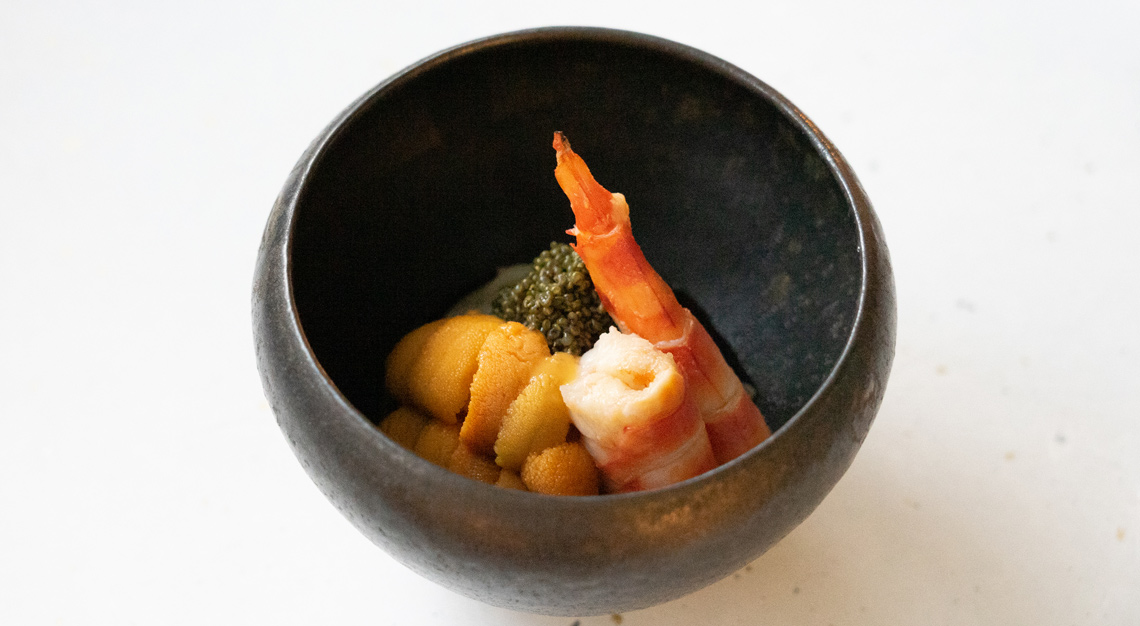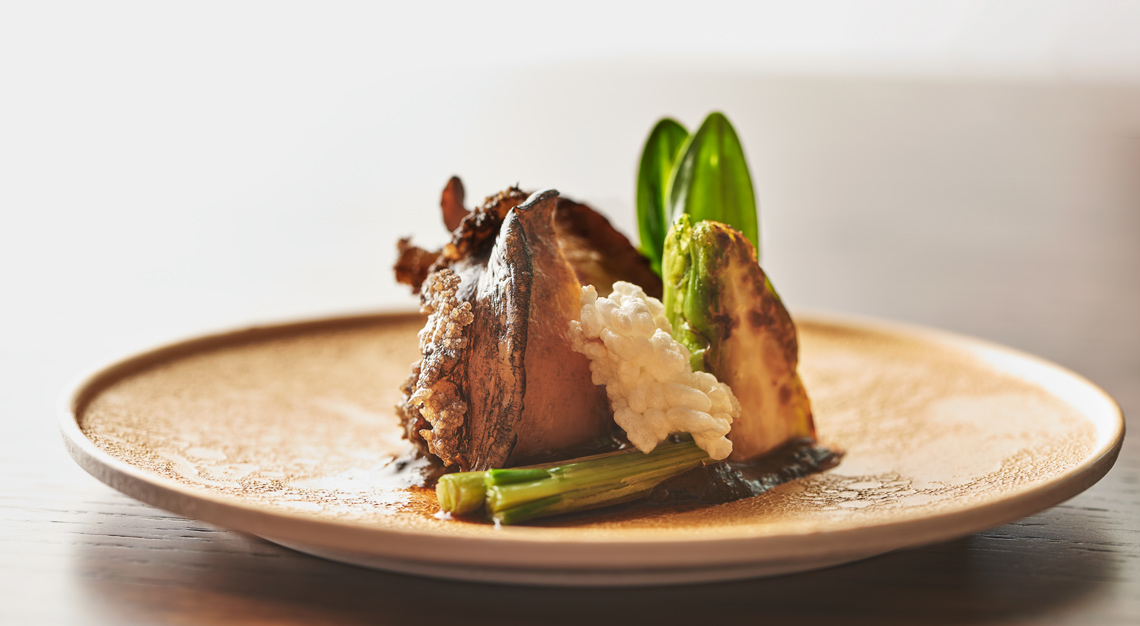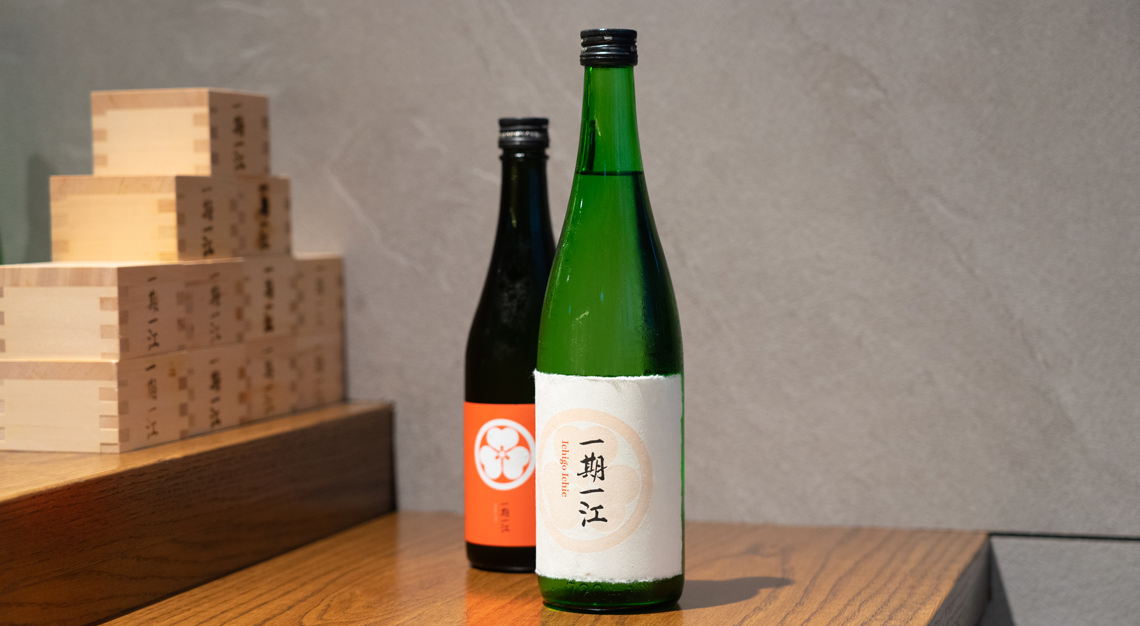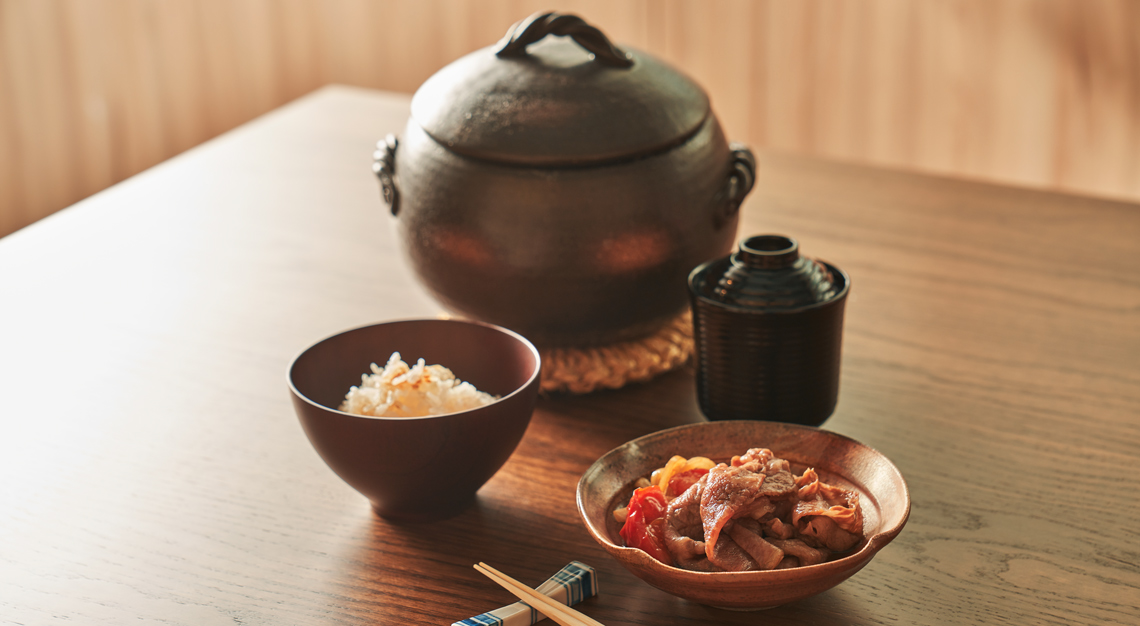 Chef Eno's signature dish here is a bowl of somen with prawn broth, kuruma ebi, murasaki uni, and tonburi. The stock, which was prepared with Japanese tiger prawns that were first grilled with sake and mirin, packed a delicious punch. The side of the bowl was smeared with a tiny portion of yuzu and chilli paste, the latter made by a family artisan producer in Myoko, the Niigata Prefecture. One could draw a few similarities between the dish and a bowl of prawn noodles; the addition of the yuzu and chilli paste is inspired by the chilli that's usually served with the popular local dish.
The deep-fried sashimi grade scallop from Hokkaido came shortly after. Eno coated the scallop with rice flour before frying it, in a bid to complement the accompanying snowflake salt – which was also made of rice flour. This was the only dish that didn't sit well with me; I felt that the rice flour gave way to a slightly acidic aftertaste, and together with the bitterness of the ginkgo nuts, masked the true, rich flavours of the scallop.
With that said, worthy of mention is the Iga beef ribeye, which was served to me thinly sliced. The meat was doused in a dashi-based sukiyaki sauce cooked with tomatoes and onion – a sumptuous amalgamation of salt, bitterness and umami that did just enough to leave a lasting impression on me.
The month-long sanpō yoshi menu is available until 15 October 2021. A portion of the proceeds from this menu will be used to purchase rice from rice farmers in Yamagata
Ichigo Ichie
1 Nanson Rd
Intercontinental Robertson Quay
02-07A
Singapore 238909
Tel: +65 9018 2897
Editor's note: Read our other restaurant reviews here