Keen to know more about what Lamborghini's next Aventador will have? This is what we know
Lamborghini has just teased news of its upcoming track-only, and as-yet unnamed hypercar. Teasers are nothing new in the automotive world these days, with carmakers intentionally 'leaking' news of upcoming models, picturing cars either in heavy camouflage or as a barely-discernible silhouette. 
Apart from knowing that it has an Aventador-based 6.5-litre V12 with 830hp, details of the upcoming hypercar, much like images of it, are thin on the ground… which makes it all the more fun to gaze into our crystal ball and see what the future holds for this particular car and the carmaker in general. 
It'll probably have Lamborghini's last naturally aspirated V12 engine
If you didn't already see this one coming, you're either in denial or delusional. Or perhaps, both. 
The noose is tightening on atmospheric engines, with emissions laws getting stricter by the year, and fines for automakers that exceed a certain fleet emissions number are only going to get stiffer.
The writing is already on the wall with the recently launched Sian FKP 37 and its mild hybrid powertrain, which helps take the emissions edge off that monster V12 lurking behind the driver's head.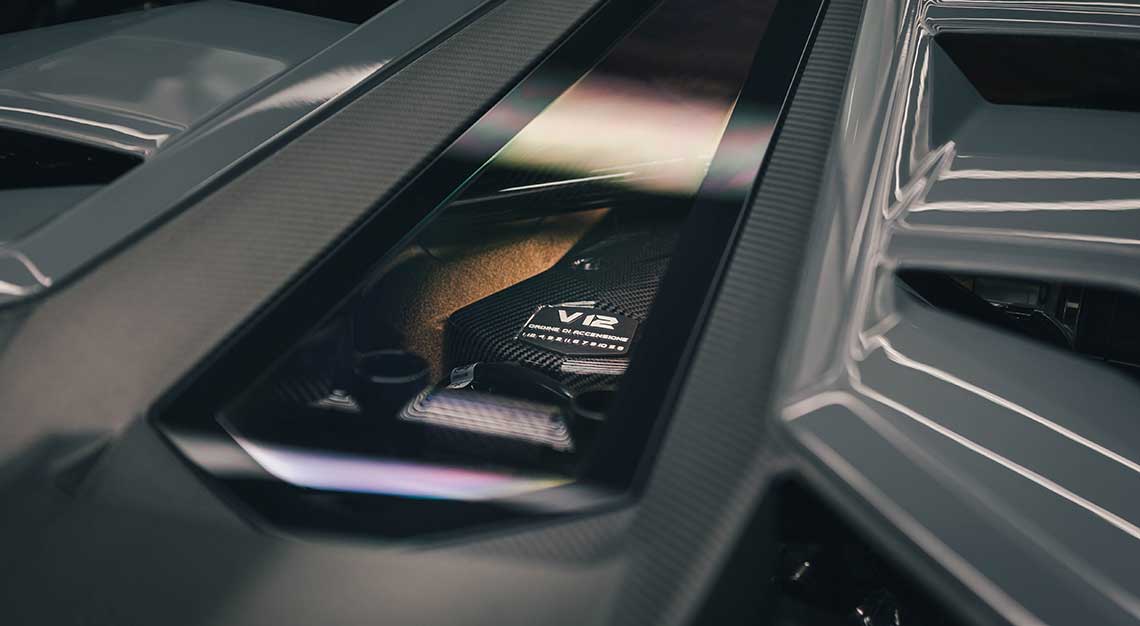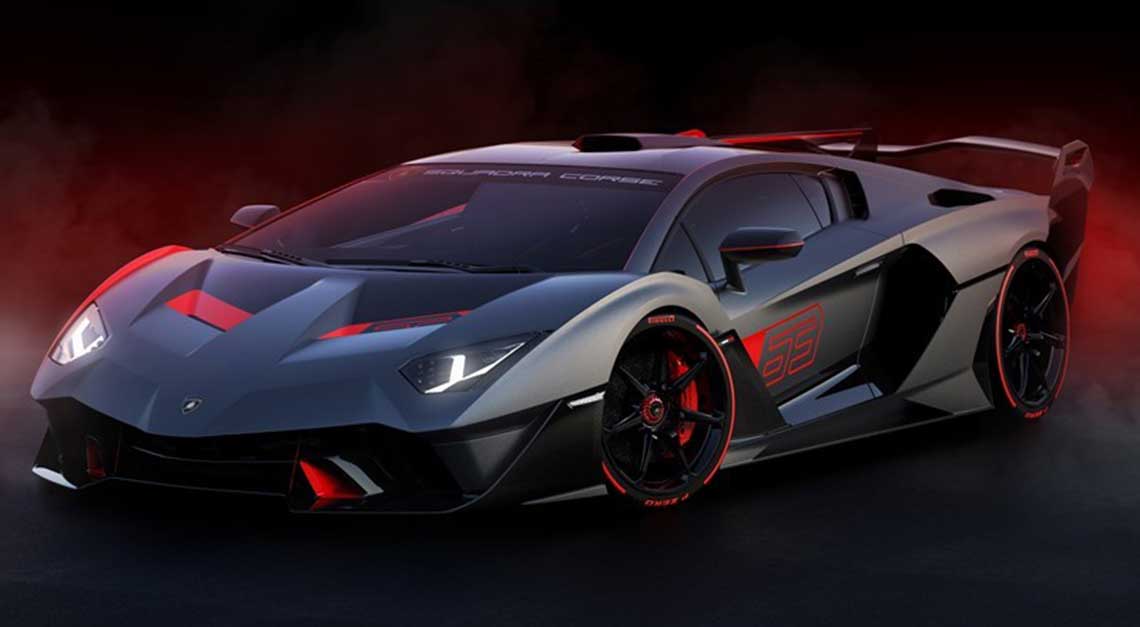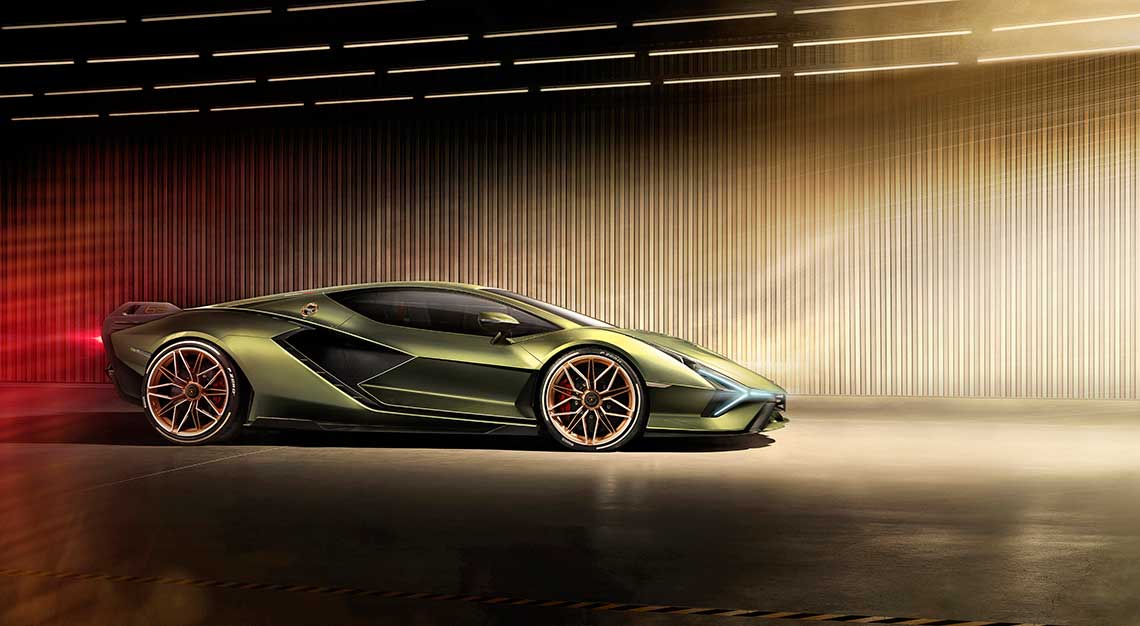 While Lamborghini is unlikely to do away with the V12 entirely, you can expect to see some sort of downsizing and turbocharging happening in the future, much like what Aston Martin has done with its current crop of 12-cylinder motors. 
A more usable hybrid system is also likely to be in the offing, using regular batteries instead of the Sian's supercapacitors to store power, a more conventional and more cost-effective alternative. 
While the Sian's electric motor contributes just 34hp to the car's 818hp total and are only used during low speeds, such as during parking, Lamborghini's upcoming hybrid systems should feature at least some form of electric-only autonomy in the interest of lowering emissions.
More Squadro Corse cars in the future
When the new hypercar makes its debut next year, it will be the second product to come from Lamborghini's motorsport arm. That's Squadro Corse, the first being the one-off Aventador SVJ-ish SC18 Alston from this time last year. Again, it won't be the first car manufacturer to have their respective motorsport divisions fettle cars it intends to sell on to the public – BMW's M Division has been selling cars to us since 1972. 
Now, this can only be a very good thing. Lamborghini's cars are good, but just think about how much better they could be when they've undergone the tender ministrations of people whose only remit is to pander to racers and keen drivers.
If you need a more modern example, just look at the work Porsche's Motorsport arm has done with its GT-badged cars. The 911 is a great car in and of itself, but just look at how utterly mind-blowing and pure the GT3 is. 
Or, Lamborghini could do what Ferrari is doing with its FXX programme. Granted, you never really own an FXX car, and can only drive it when Ferrari gives the okay, but being invited to be a part of the programme itself is already a big deal.
But whether or not Lamborghini intends to sell its future Squadro Corse products or otherwise, we think one thing's for certain – there's going to be many more of them to come. 
Its design and engineering will be a sneak preview of what the Aventador's successor will have
Let's go over what the next Aventador (expected in 2021 at the very earliest) won't have. It won't have its transmission being a stressed component of the chassis, nor will it have its suspension arms connect directly to the gearbox, owing to the unacceptable increase in NVH that will bring. 
And the next Aventador most definitely won't have the upcoming Lamborghini hypercar's racing gearbox. 
If we had to guess, the next Aventador will be far more suited for daily use, having better all-round visibility (the Sian already has the 'Peroscopio' glass rear deck), ease ingress/egress and have more interior storage (perhaps it will finally get a glovebox?) and replace the jerky automated manual transmission with a slicker dual-clutch number.
But what the next Aventador could most likely have is the upcoming hypercar's adaptive differential. Unlike most other adaptive differentials, its preload can be adjusted on-the-fly, "to optimise driveability depending on the circuit and the conditions of the asphalt".
If you're thinking the next Aventador will be more like the Huracán, then you're not too far off the mark, though it will still no doubt look like a proper Lamborghini supercar.
If the upcoming hypercar's silhouette and Sian is any indicator, we could be seeing a return of The Wedge. Championed by Lamborghini throughout the 1970s and 1980s, and going the way of pastel-coloured linen suits in the 1990s, its modern interpretation is rather fetching indeed.
If nothing else, it'll be a welcome change from the stealth fighter-inspired forms that so characterised Lamborghini design language through the first two decades of the 2000s.