Updates to the Italian sports car leave it with more power, more tech and more orange than ever before
Five years after its launch in 2014, the Lamborghini Huracan has just undergone a facelift, though Sant'Agata isn't calling it as such. Instead, it's giving us the Huracan Evo, with a host of updates that we'll delve into in detail below.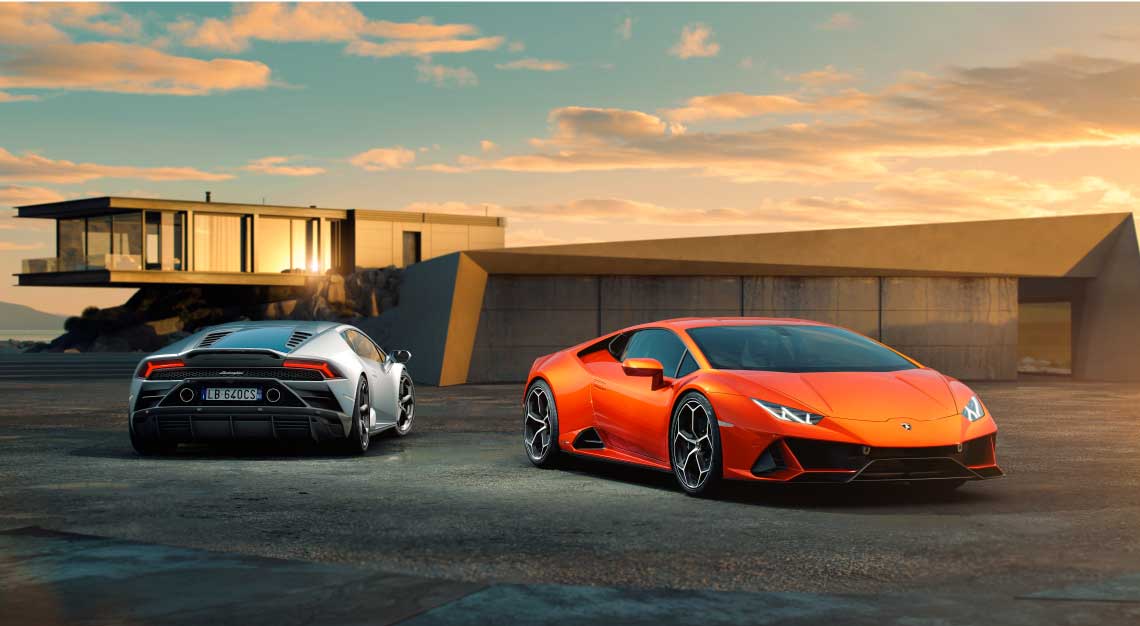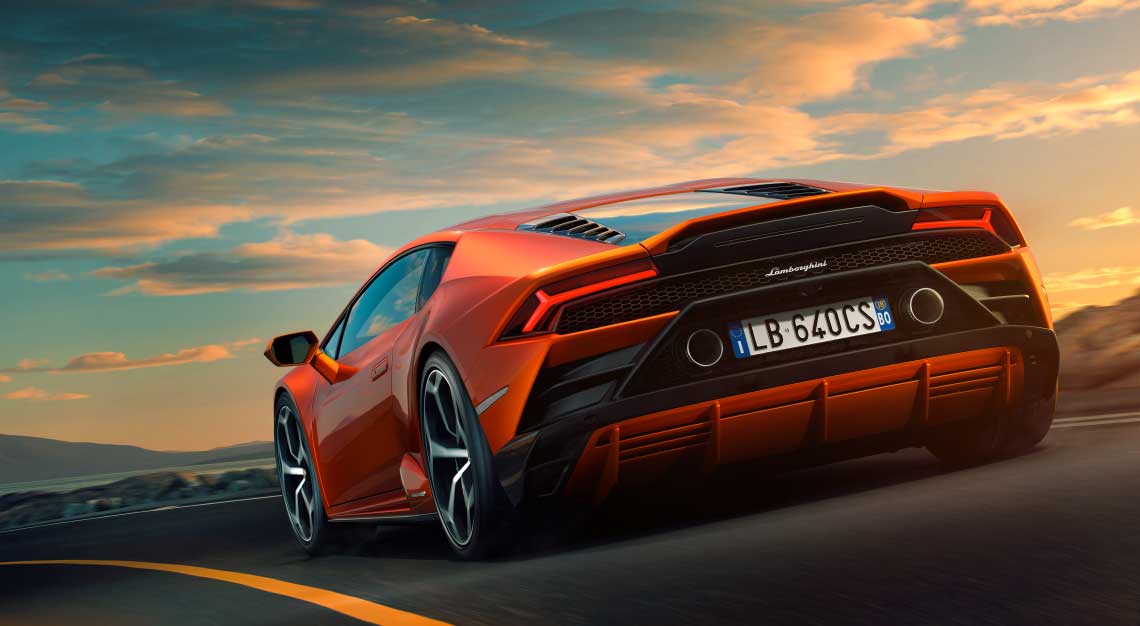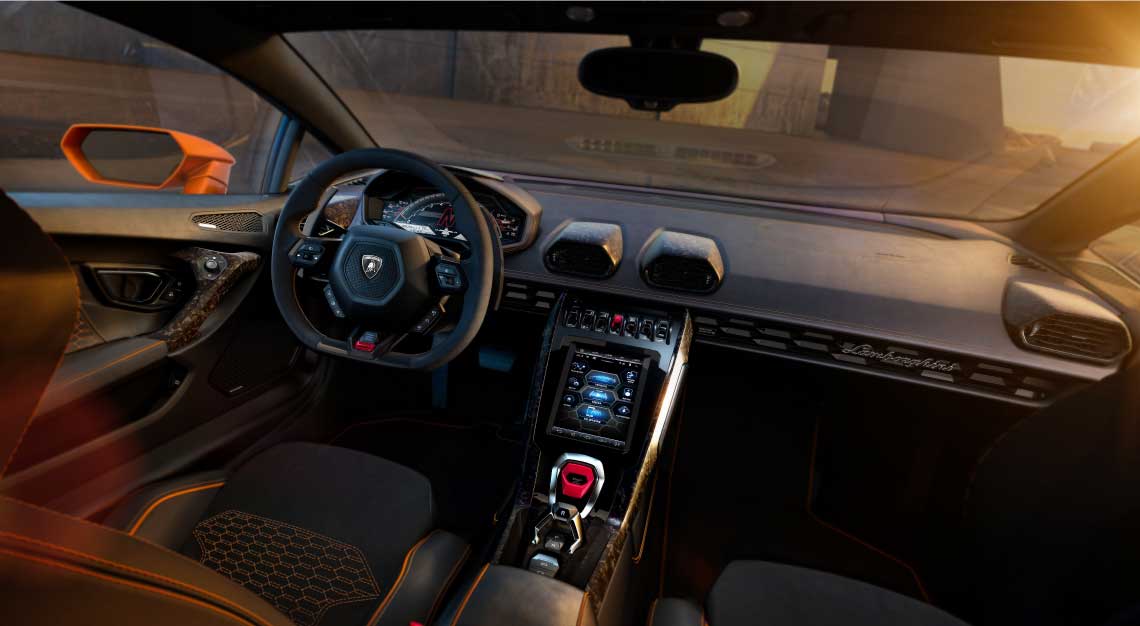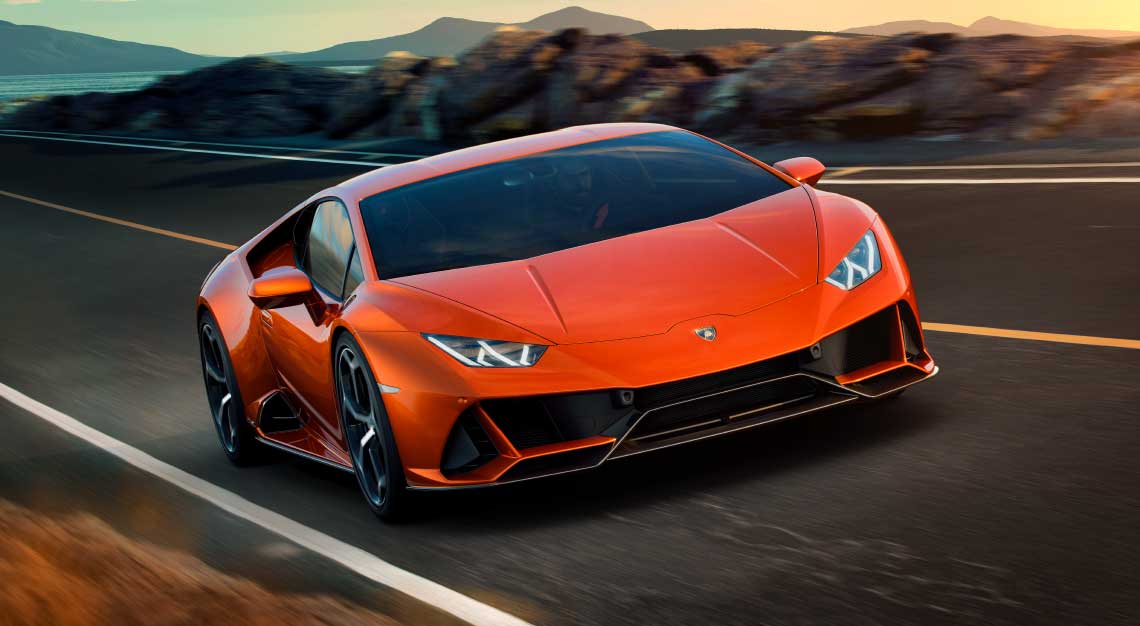 More Engine Power
Not that the original Huracan was lacking in grunt – 610hp is overkill by any measure, but Lamborghini doing as Lamborghini does has now seen fit to give the 'entry-level' model the same 5.2-litre, 640hp V10 engine as the flagship Huracan Performante.
More than just cranking up the power, the Huracan Evo also benefits from the Performante's engine bits, including titanium intake valves and a "refined lightweight exhaust system". On that last point, the Huracan Evo's exhaust system has its tailpipes mounted midway up the rear fascia, again echoing the Performante. This is against the 'old' Huracan having more conventionally-situated tailpipes lower down the rear bumper. In a sense, this makes the new Huracan Evo essentially identical to the Huracan Performante, though sans the latter's massive carbon fibre fixed rear wing… and active aerodynamics, of course.
Better Tech Upgrades
While the Huracan Evo doesn't get adaptive aerodynamics, Lamborghini says that it nonetheless gets an upgrade, with a new front-end, rear-end and undertray aimed at improving airflow and downforce. It also gets upgrades to its magneto-rheological dampers. Elsewhere, however, the updates to its dynamics are mostly done through software. All-wheel-drive and all-wheel-steering still feature prominently, but the digital brain directing its operation is new.
Apart from greater performance and improved response times, the LDVI system (Lamborghini Dinamica Veicolo Integrata or Lamborghini Integrated Vehicle Dynamics – because everything sounds sexier in Italian) now has predictive abilities, to better prepare the vehicle for the driving situation ahead.  Those improvements are welcome, no doubt, but largely imperceptible. What buyers of the Huracan Evo can perceive, however, is the new 8.4-inch touchscreen infotainment system in the centre console. Replacing the system from before, this move to an independent infotainment screen frees up the instrument cluster to display just critical driving information, instead of the double duty it had to do before.
New Colour Offering
Yes, making its debut in the Huracan Evo as well is a brand-new shade of orange. Available through Lamborghini's Ad Personam customisation service, the Arancio Xanto colour can now be specified alongside 20-inch wheels in a design unique to the Huracan Evo. Orange accents (Arancio Dryope) to the leather/Alcantara interior, again ordered through Ad Personam, can be obtained to match the new orange exterior colour.
Update: The Lamborghini Huracan Evo will arrive on Singapore's shores in August 2019 and is priced from $998,000 without options and COE.