Each detail of the Legacy Machine FlyingT by MB&F has been thoughtfully designed with women in mind
The independent watchmaking niche is helmed mainly by men, and by that virtue, their watches tend to be geared towards masculine sensibilities. What this means is that women are often stuck with oversized timepieces that don't fit right and were not even constructed with them in mind.
That's not to say that independent watchmakers have not produced great timepieces for women. But one that conspicuously refrained was MB&F. The Swiss watch brand was borne from Max Büsser's passions, hobbies and interests, so it made sense that the watches he'd made in the past 14 years looked like cars and spaceships – quintessential boy's toys, if you will. How could a man, who had spent his entire career making timepieces fuelled by his own interests, create a watch for women? It was not easy. The first few attempts saw Büsser endeavour to tap into MB&F's signature Horological Machine collection, which features zany contraptions that bear a closer resemblance to cars than to watches. He ended up with convoluted concepts that required multiple pushers, levers and random complications.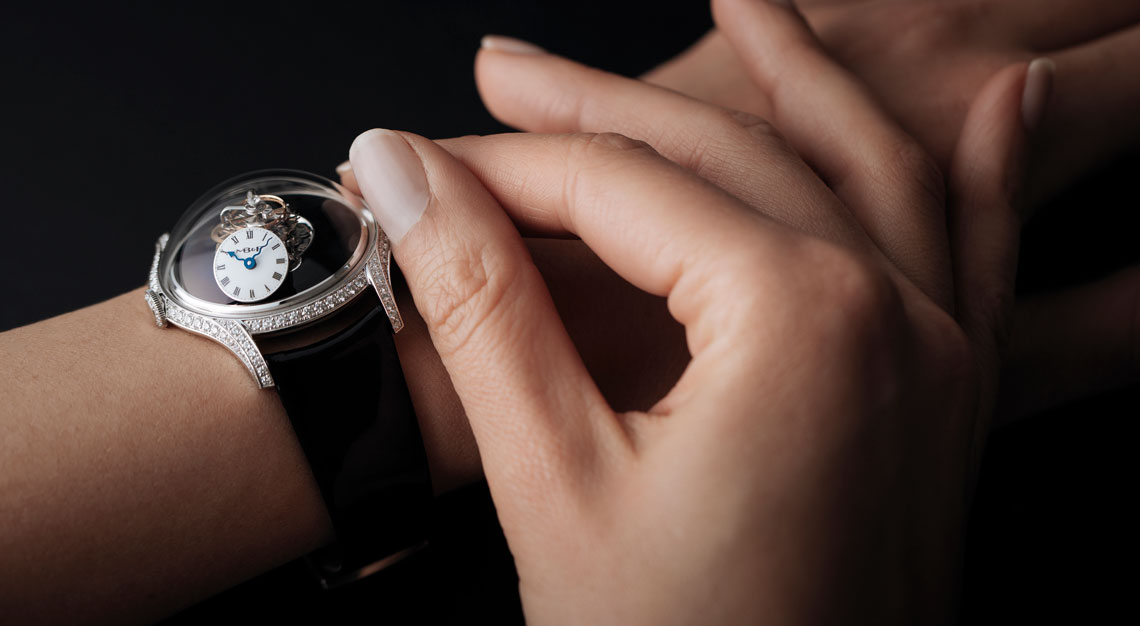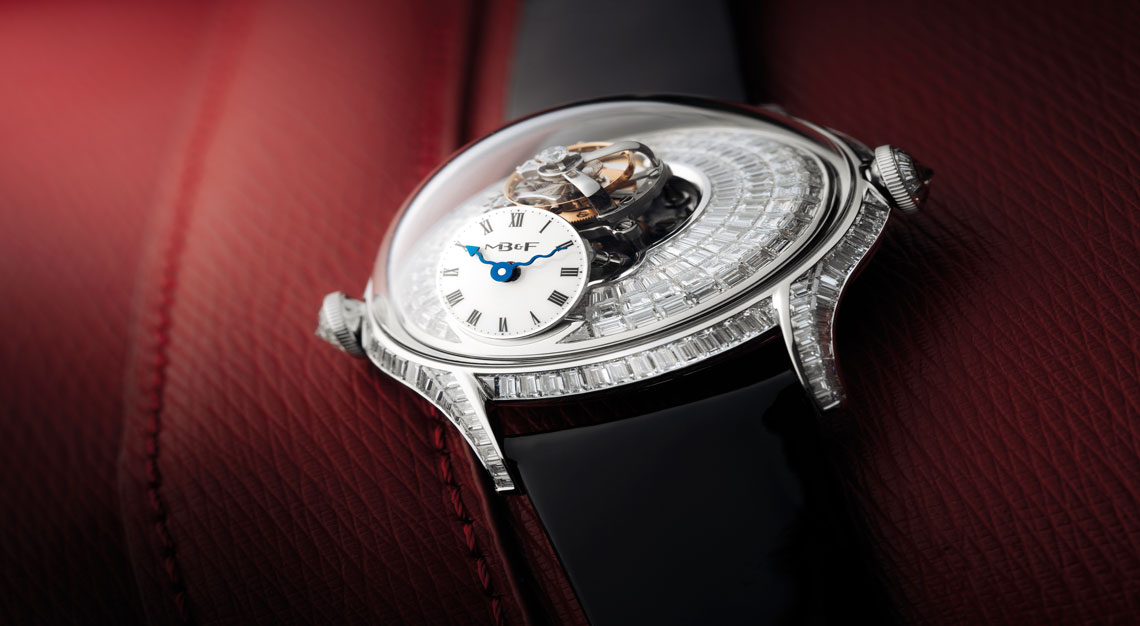 Büsser decided then to anchor the creation process to a personal narrative. He looked to the women in his life and was inspired to create a watch that was dedicated them. 'Elegant yet bold' was his mantra – an oxymoronic statement that embodied the personalities and aesthetics of the two most influential women in his life: his mother and his wife.
Thus was born the Legacy Machine FlyingT. Büsser and his team started from a blank canvas, with only the shape of the LM collection guiding them. They took apart the technical and aesthetic features of the collection and reimagined them, this time with women in mind. The lugs are slimmer and more curvaceous, while the size of the case has been reduced to 38.5mm. Even the hour and minute hands have relinquished their straight form for an undulating wave. In fact, Büsser reveals that these changes will probably be seen in upcoming LM watches for men as they've proved to be more ergonomic and comfortable.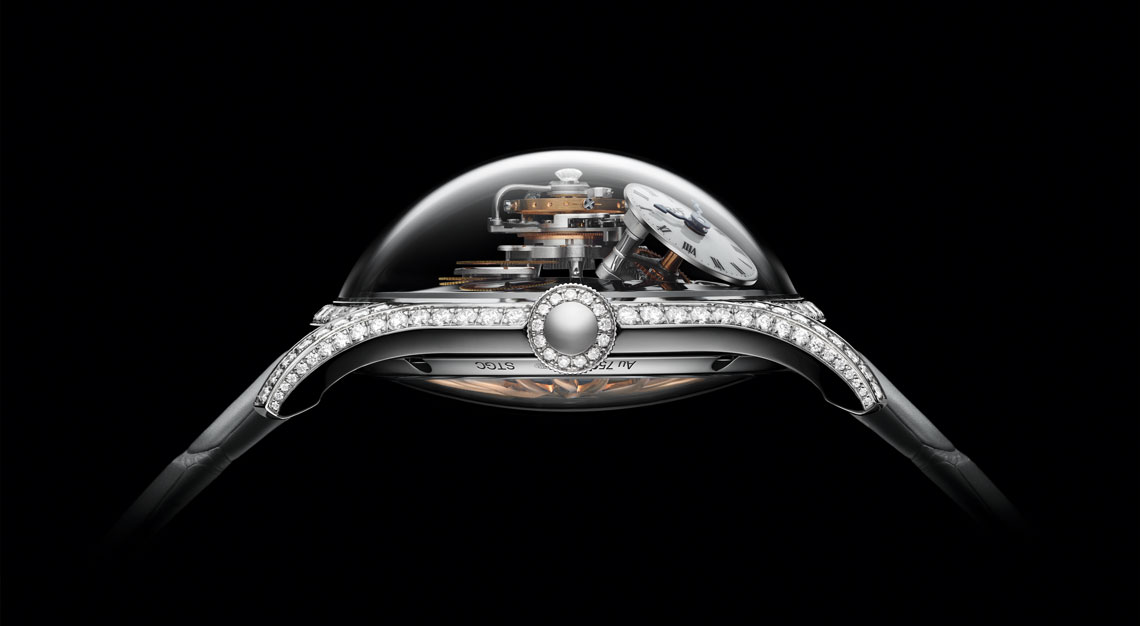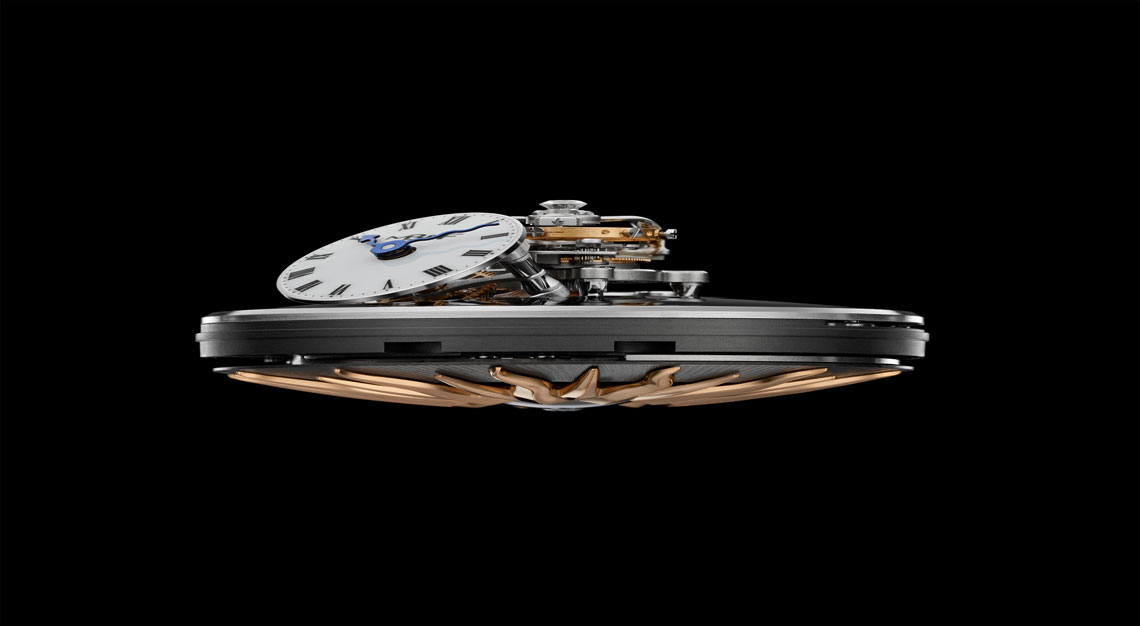 All three white gold versions of the limited-edition timepiece feature a healthy smattering of diamonds. The simplest version has diamonds on the bezel; the second has brilliant-cut diamonds on the dial and bezel; and the last has baguette-cut diamonds on the dial – a notoriously difficult accomplishment as setting baguette-cut diamonds on a round dial requires great mastery of skill.
The question begged to be asked, though: many watchmakers are often accused of hiding behind the lustre of diamonds when producing watches for men. So why did Büsser decide to opt for this cliched trope? He smiles sheepishly and says that the decision was mostly to detract men from purchasing the watch.
And why would they not want it? The LM FlyingT features a new movement, which has been recalibrated to form a vertical column. A challenging feat, no doubt made even more complex by the addition of a flying tourbillon on top of the movement. For Büsser, however, the addition of this complication was not just a technical decision. His elder daughter wants to be a ballerina and the flying tourbillon reminds him of a music box that she owns, where a dancer pirouettes when the case is opened. 
And perhaps most personal of all is the name of the watch. While you'd rightfully assume that the 'T' stands for tourbillon, Büsser reveals that it stands for Tiffany, the name of his wife.