The bespoke build's look is partially inspired by last year's Vision Gran Turismo concept
Ferrari has something special in store for the crowd at the Goodwood Festival of Speed.
The storied Italian marque has just unveiled the one-off KC23, which it plans to bring to the annual British automotive gathering. Based on the 488 GT3 Evo racer, the unique track-only build is easily one of the more outlandish vehicles we've seen come out of Maranello this decade.
The KC23 is the latest creation from Ferrari's Special Projects team, which has been responsible for stunners like the SP48 Unica and SP51 in the recent past. The division makes completely bespoke cars for some of the brand's most valued customers. And it would seem that the unnamed enthusiast who commissioned this vehicle has a passion for the company's current crop of race cars.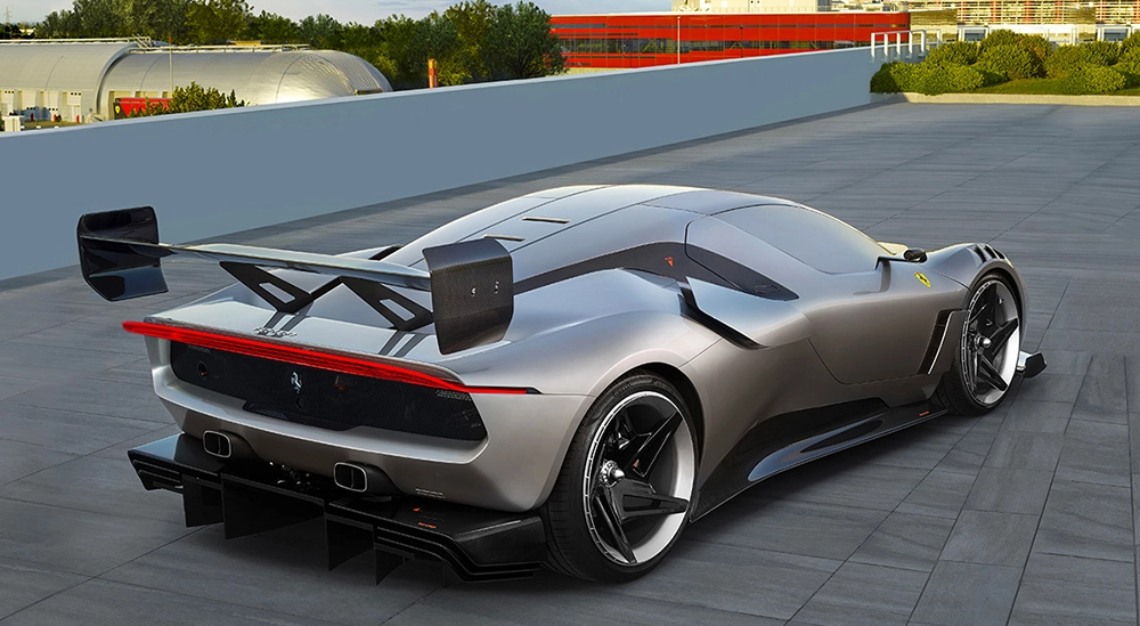 The low-slung speed machine's science fiction styling is heavily inspired by last year's Vision Gran Turismo virtual concept, though, as Car and Driver points out, you can also see traces of this year's Le Mans winner, the 499P. It features a wedge-like front fascia, sculpted hood, giant fenders and a motorsports-style rear wing that can be removed. Rounding out the design is an aggressive light package, centre-lock wheels and a model-specific Gold Mercury finish.
As striking as the KC23 may look, it is still a race car at heart, and has the spartan interior to prove it. The two-person cockpit is identical to that of the 488 GT3 Evo down to the steering wheel, trio of displays and roll cage. It does feature a couple creature comforts, though, like Alcantara-covered racing seats and air conditioning, the latter of which should come in quite useful during gruelling laps.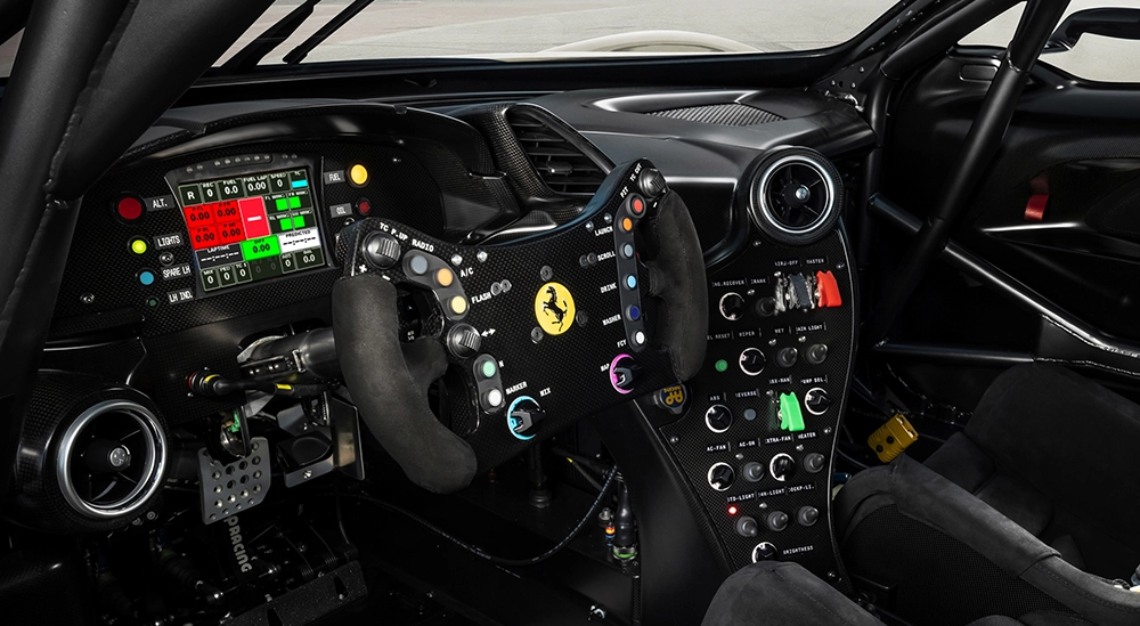 The interior isn't the only thing the one-off borrows from the 488 GT3 Evo. It's also powered by a twin-turbo V-8. Ferrari didn't reveal performance numbers, but the race car's mill produces 591 hp and 516 ft lbs of torque.  Of course, as Ferrari is quick to point out, the car isn't limited by FIA regulation, suggesting it will be more powerful.
Because it is a Special Projects car, Ferrari won't say how much the KC23 costs. We imagine it cost significantly more than the most expensive model in the brand's current line-up, the US$575,445 SF90 Spider, though. The KC23 will never go into series production, but you will get to see it at Goodwood, which runs from 13 to 16 July. The car will then be displayed at the Ferrari Museum from 1 August 1 to 2 October.