The Spanish design company applies its patented Dekton surface in new and multifarious ways
Whether you're a design novice or connoisseur, it's hard not to be pleasantly struck by Cosentino's Dekton, a revolutionary, ultra-compact surface. Developed using the brand's patented Sinterized Particle technology, Dekton undergoes an accelerated process of metamorphosis—one that occurs naturally when stones are exposed to intense heat and pressure, albeit over thousands of years. It's thus highly resistant to UV rays, scratches, stains and thermal shock, making it a durable and versatile surface that excels both in- and outdoors.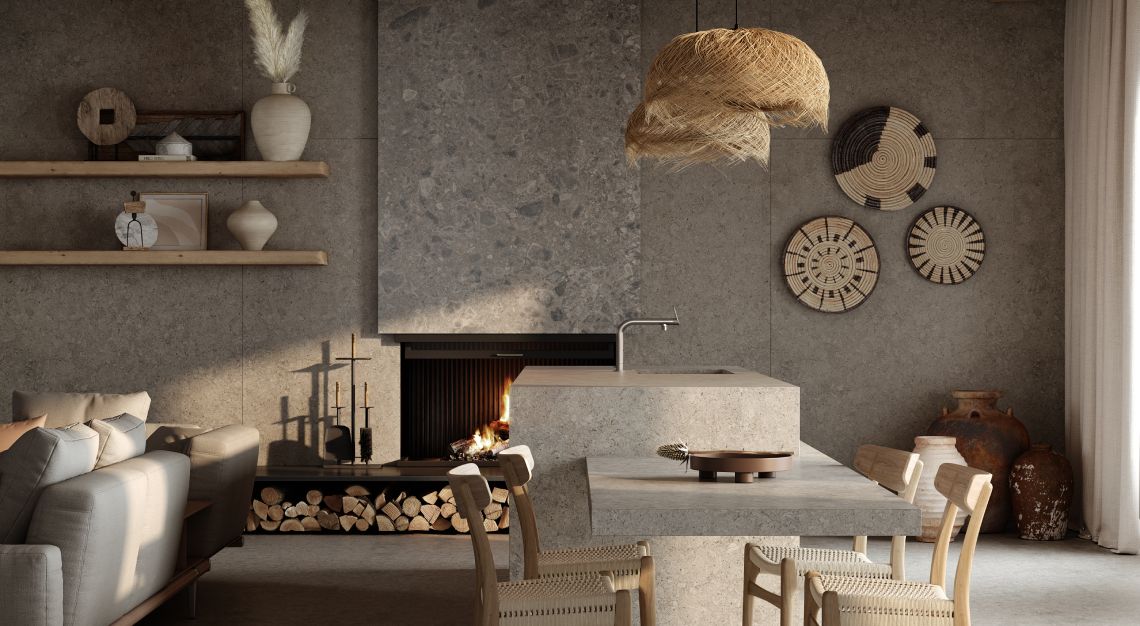 Dubbed Dekton Pietra Kode, Cosentino's new collection marks the brand's third collaboration with renowned architect Daniel Germani. While past collections hewed towards more industrial applications, Dekton Pietra Kode has been conceived with the modern abode in mind.
"For this collection, I spent a lot of time decoding each stone's history in Italian architecture and reimagining them in a contemporary [setting]," says Germani. "It's designed with the future in mind and compliments any space in a way that won't go out of style."
For this reason, you'll observe that Dekton Pietra Kode comprises three distinct lines emulating classic Italian stones of the same name: Vicenza Kode, Travertine Kode and Ceppo Kode (short for ceppo di gré, a stone that's found in historic Milanese buildings like the Milan City Hall).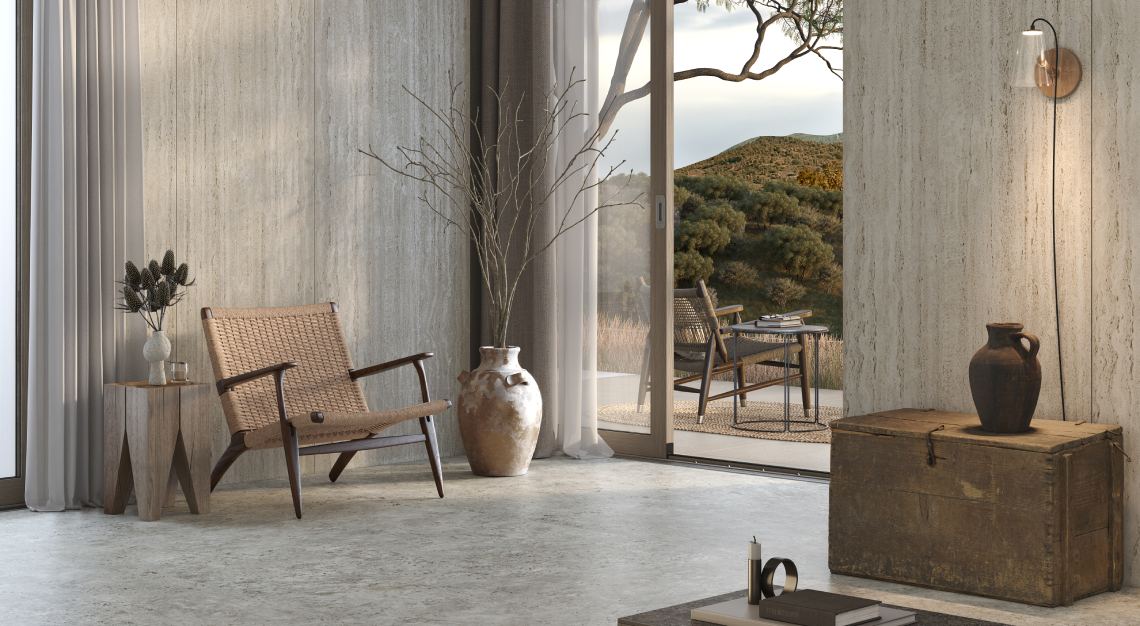 On one hand, Vicenza Kode features warm, earthy hues that go particularly well with lighter, neutral palettes such as cream, wood or taupe. Grigio, for instance, pays homage to grigio alpi, a type of vicenza stone used by the great Renaissance architect Andrea Palladio in palaces and villas. Travertine Kode, on the other hand, exudes a certain tactility, rich with subtle nuances. Available in a veiny or porous striped pattern, it'll enliven both rustic and contemporary living spaces alike.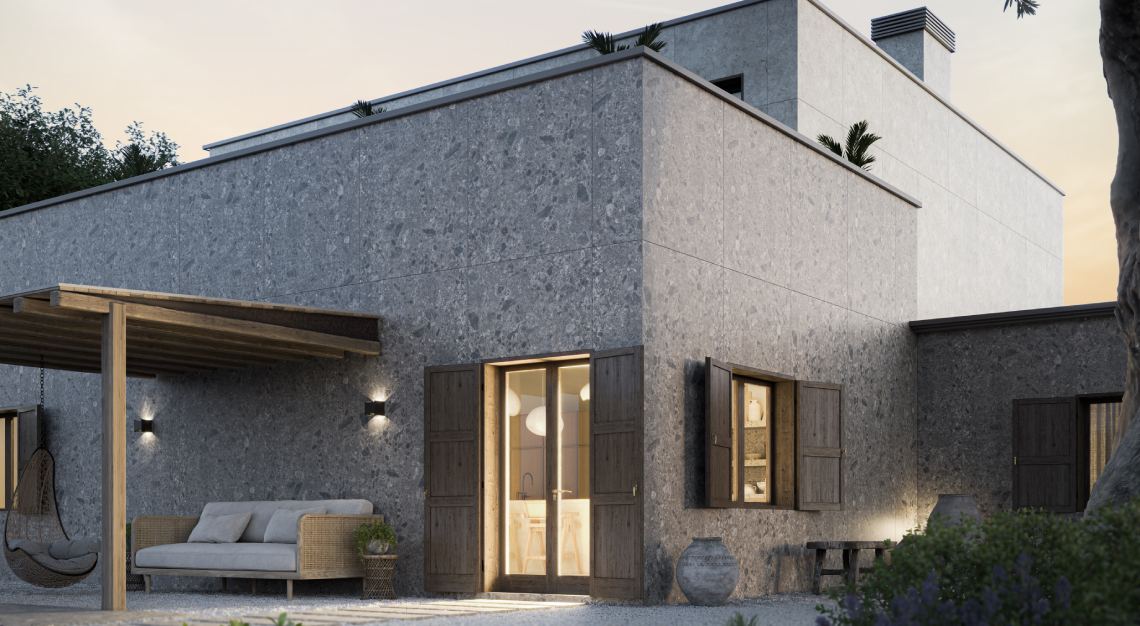 Finally, there's Ceppo Kode, a distinctively pebbled surface that seamlessly blends the indoors with the outdoors, which will thrive in a more avant-garde environment – perhaps as the facade of a cubic, modernist residence, like a monolithic structure plucked right out of the Stone Age.