From doubling down on denim to fully blacking out, here are the biggest spring/summer 2023 trends to add a dose of zest to your wardrobe
Spring is just around the corner. In case you want to get ahead of the crowd, we've got you covered with the most important trends from the spring/summer 2023 collections of fashion's foremost heavyweights.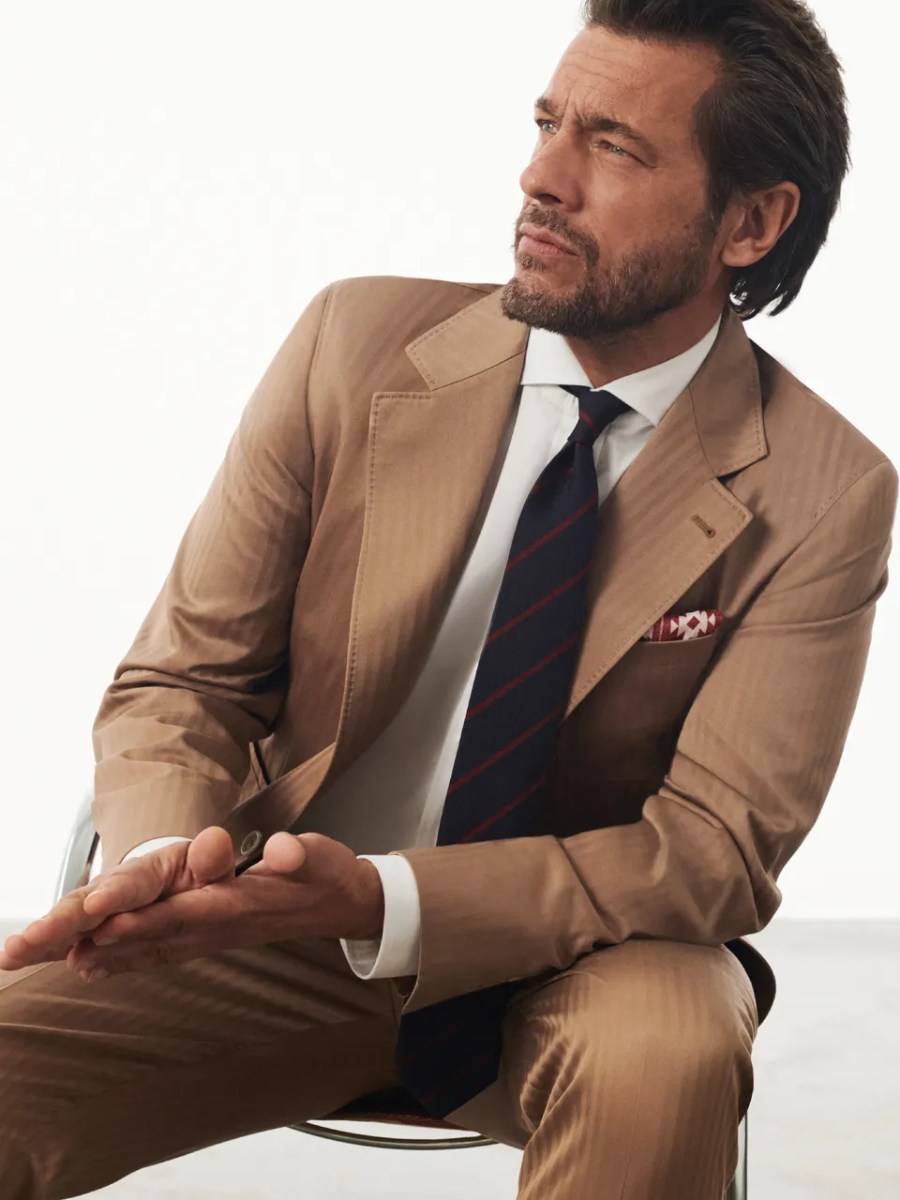 Suit up
For better or worse, designers are constantly reinventing the suit. Yet in in spite of the big-and-bold suits that have dominated past seasons, rumours of the traditional suit's demise are very much exaggerated. Making a comeback this spring is the tailored two-piece, championed by the likes of Brunello Cucinelli and Loro Piana. In this regard, Alexander McQueen can do no wrong either. Double-breasted jackets accented by silver sequin and crystal astral embroidery give off just the right amount of pizzazz, while boasting a fit that's as sharp and impeccable as ever.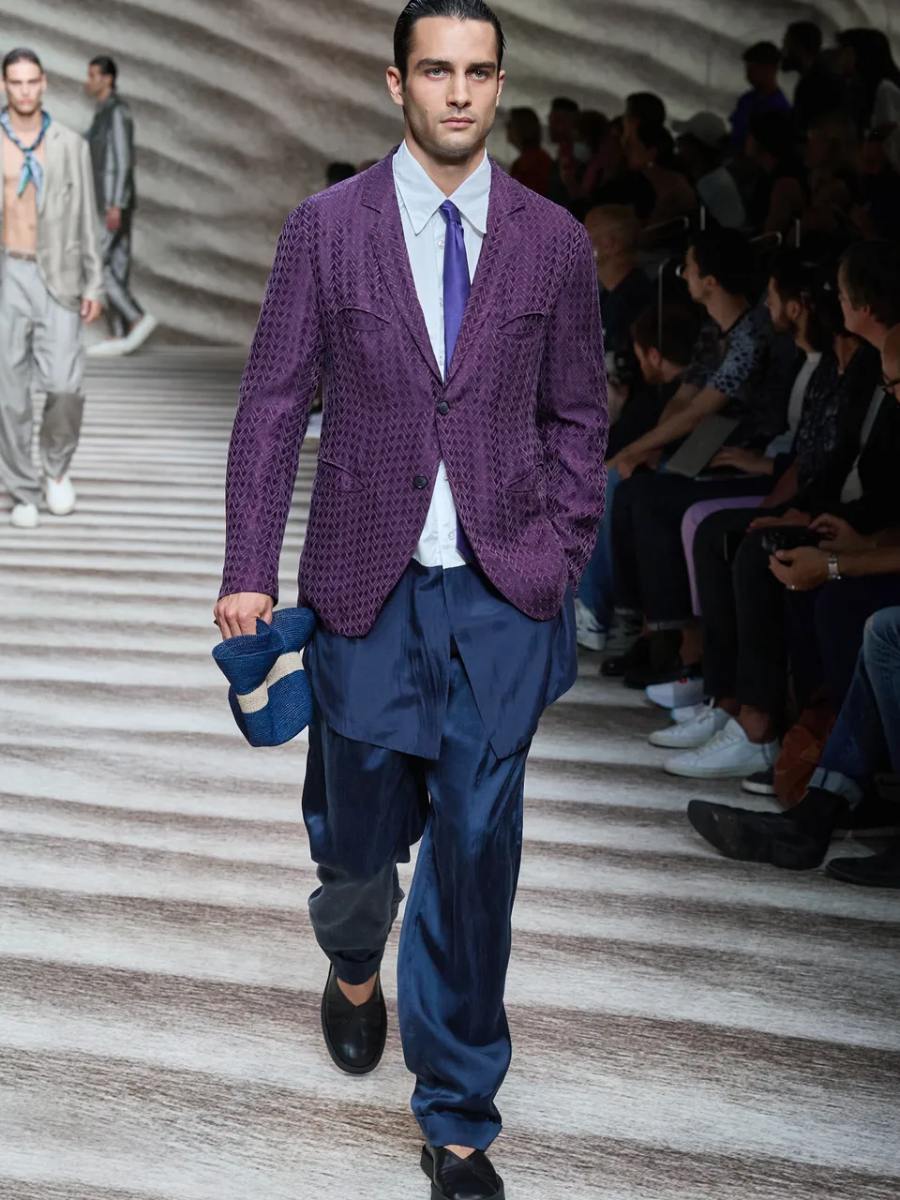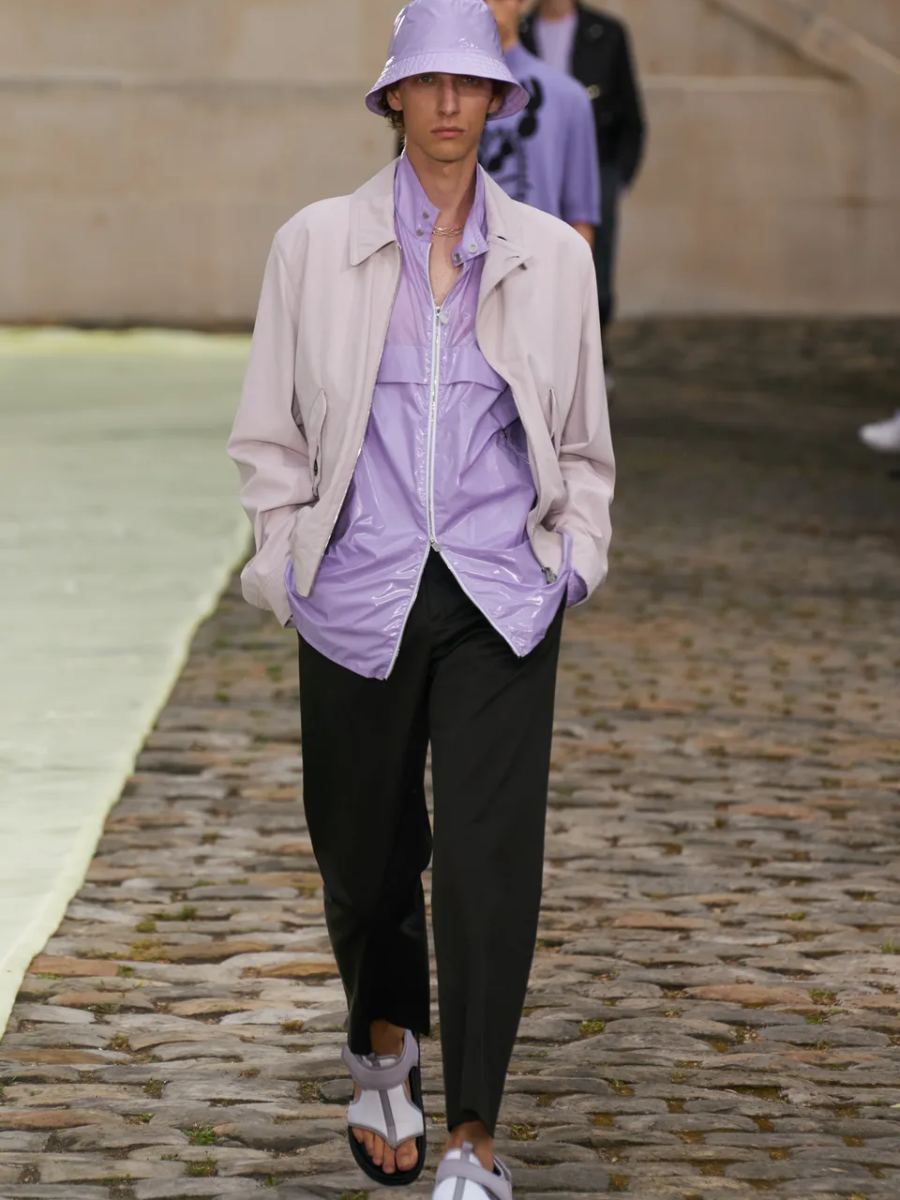 Purple dream
The royal hue of yore is notoriously difficult to wear. Still, that hasn't stopped the men's collections from being infused with every shade of purple: think magenta, lilac, mauve and juniper. At Giorgio Armani, models sauntered in purple jackets complemented by tones of navy and sky blue, while Louis Vuitton paid its respects to the great Virgil Abloh in textured, purple overcoats. Even Hermès decided to give it a go. The key to pulling it off, really, is to refrain from adding glitter and simply letting the colour speak for itself.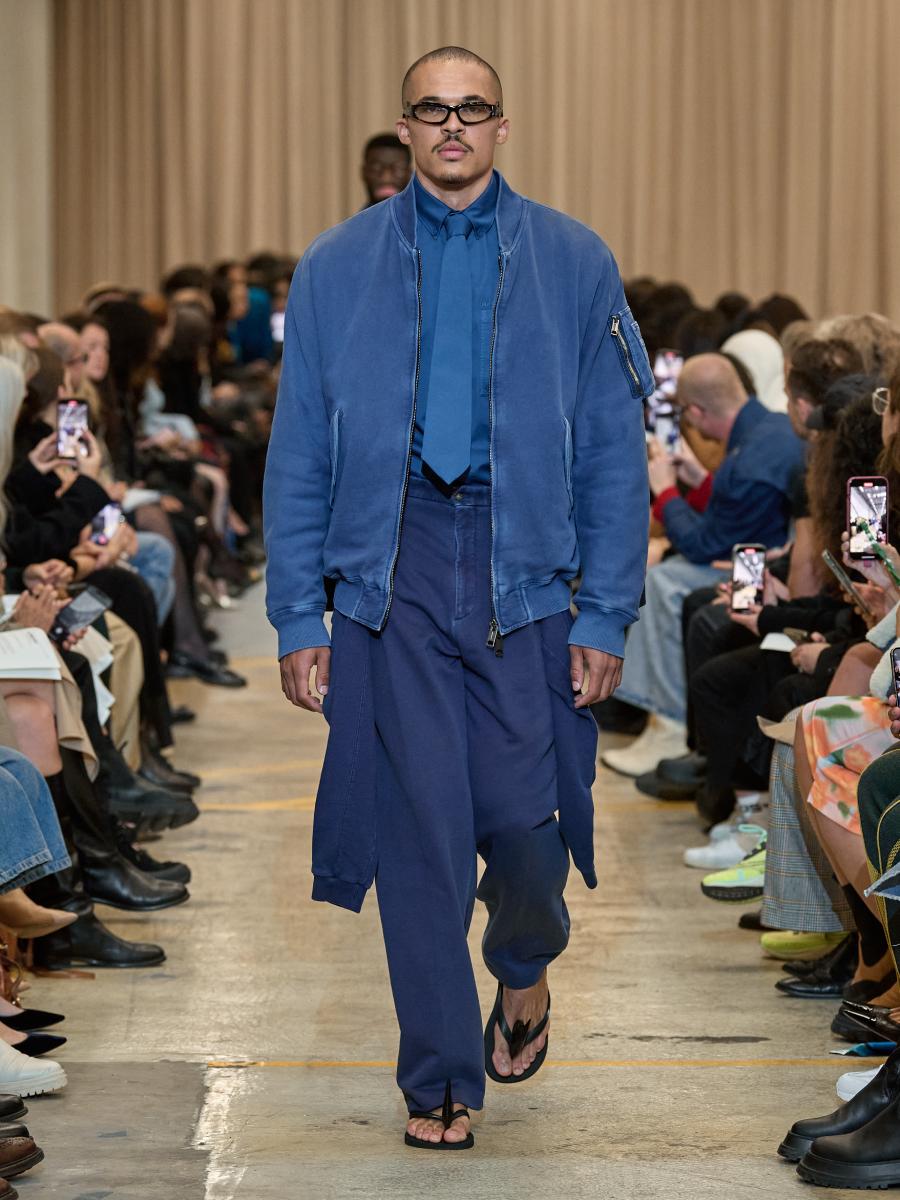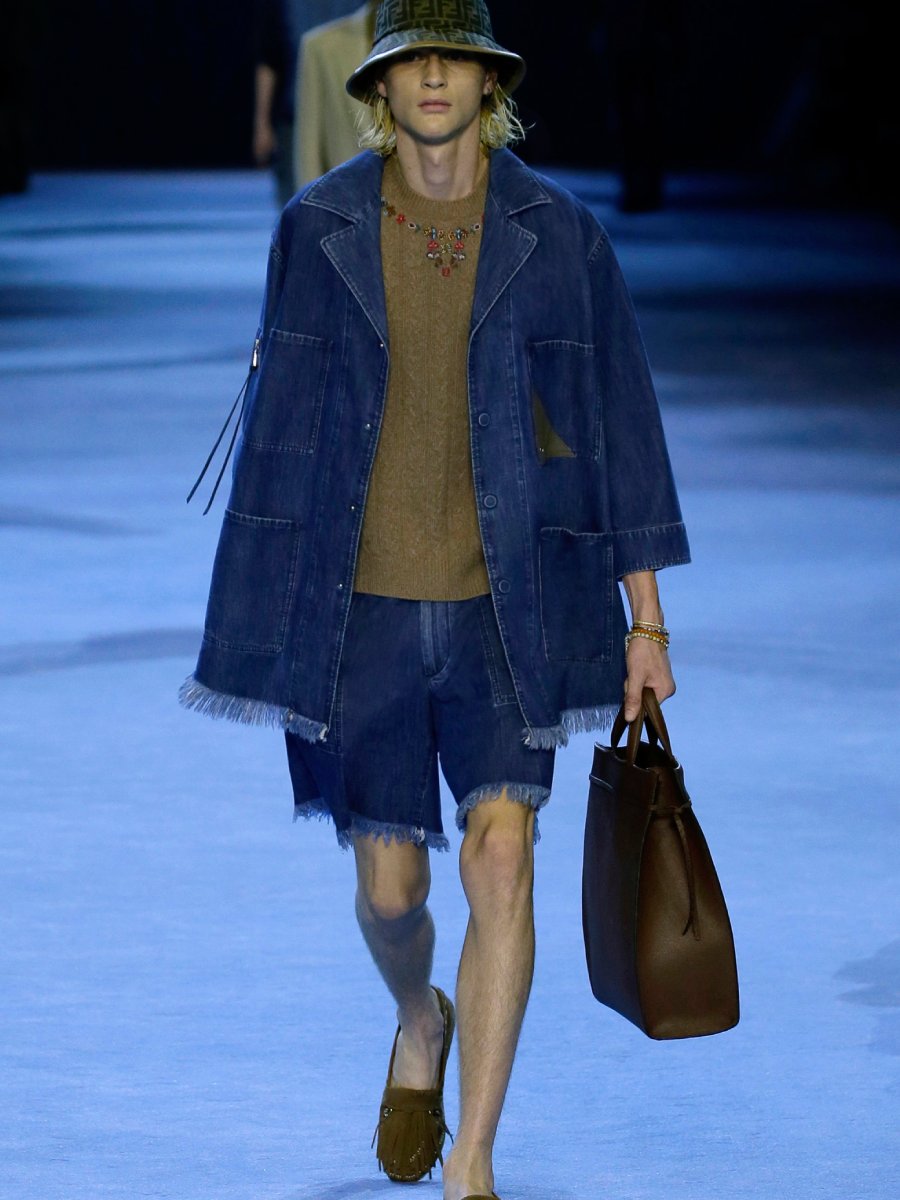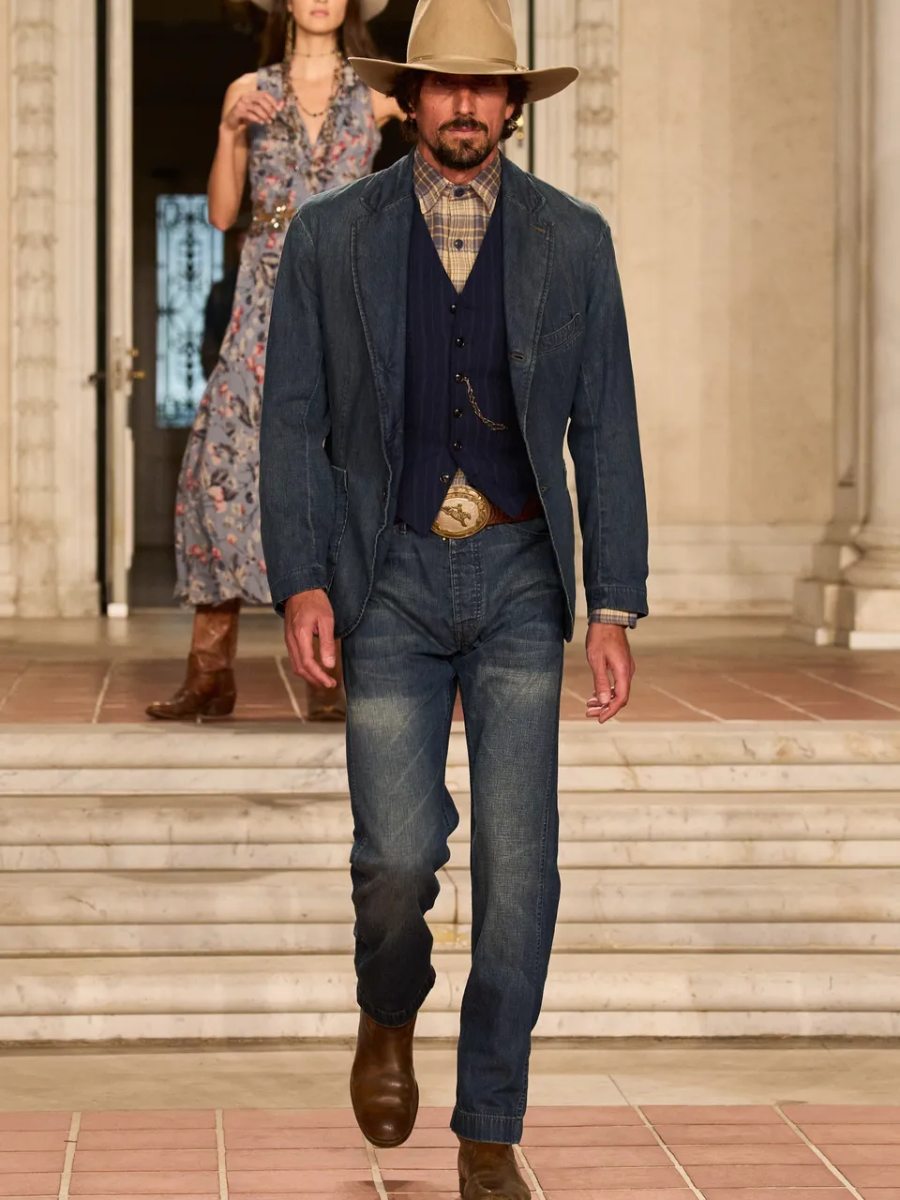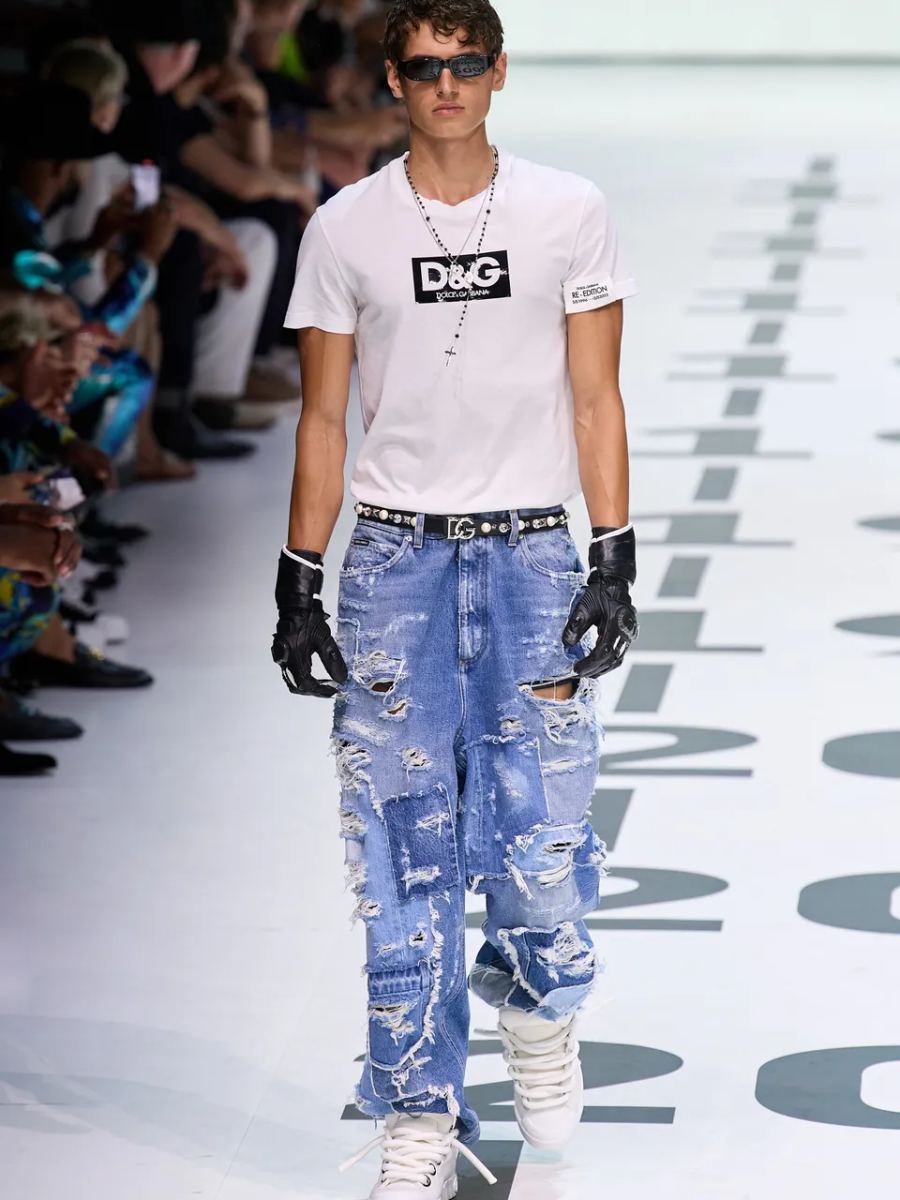 Double denim
Denim on denim is all the rage this spring. And if you think about it, why not? The matchy double look—like the one presented by Burberry—isn't for everyone, but it makes perfect sense in terms of practicality and comfort. Fendi certainly didn't shy away from a denim-heavy collection, as was the case with Ralph Lauren, where men in cowboy hats strutted their stuff in full-on denim. Meanwhile, Dolce & Gabbana makes a strong case for paring it back with denim bottoms and a short-sleeved t-shirt, albeit baggy and with plenty of rips.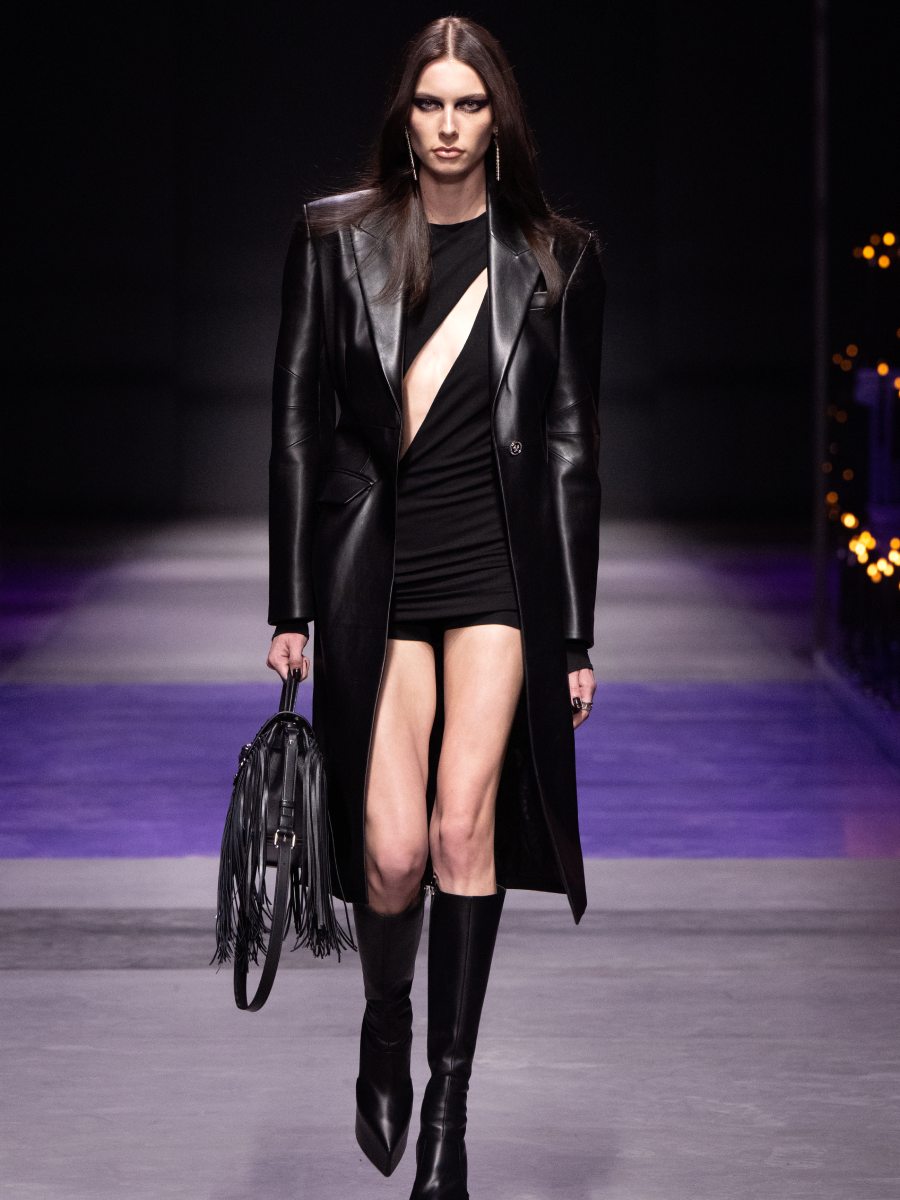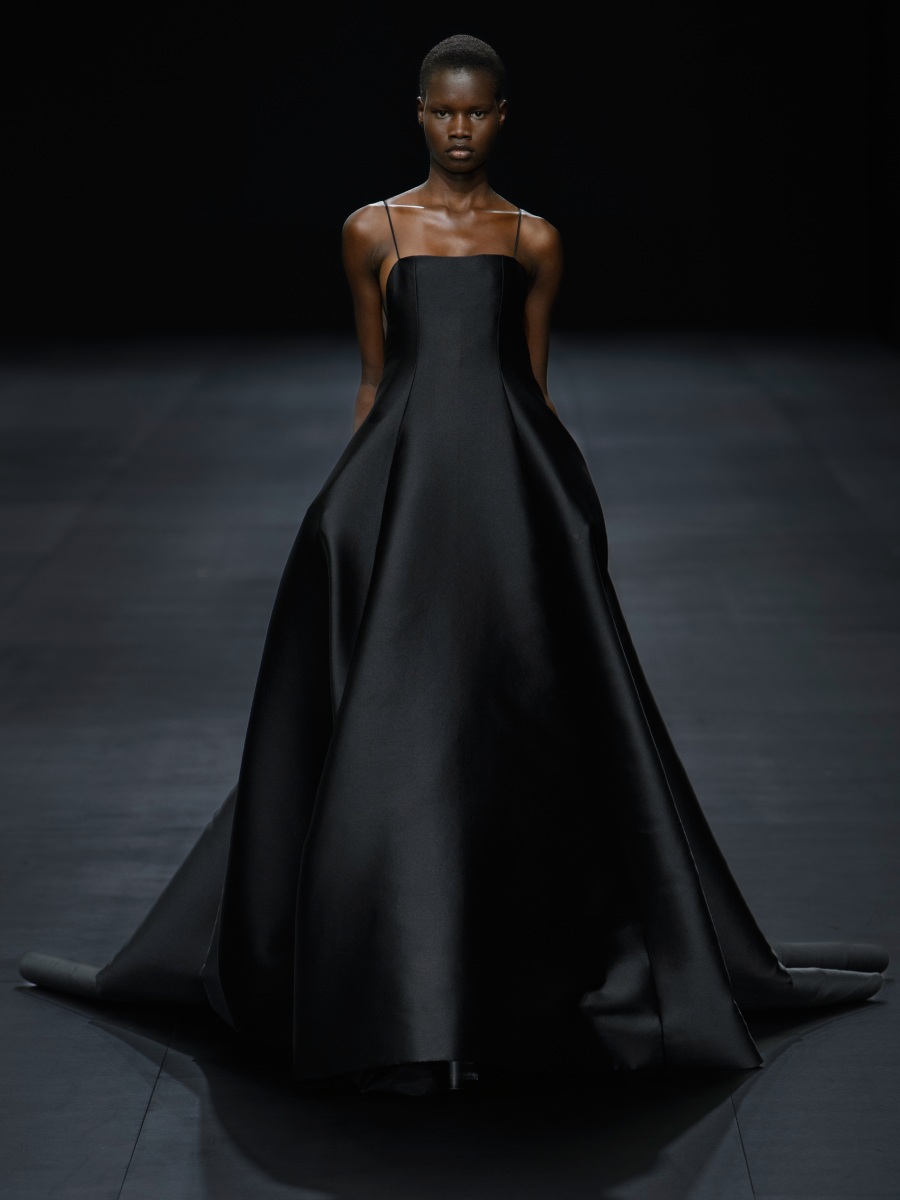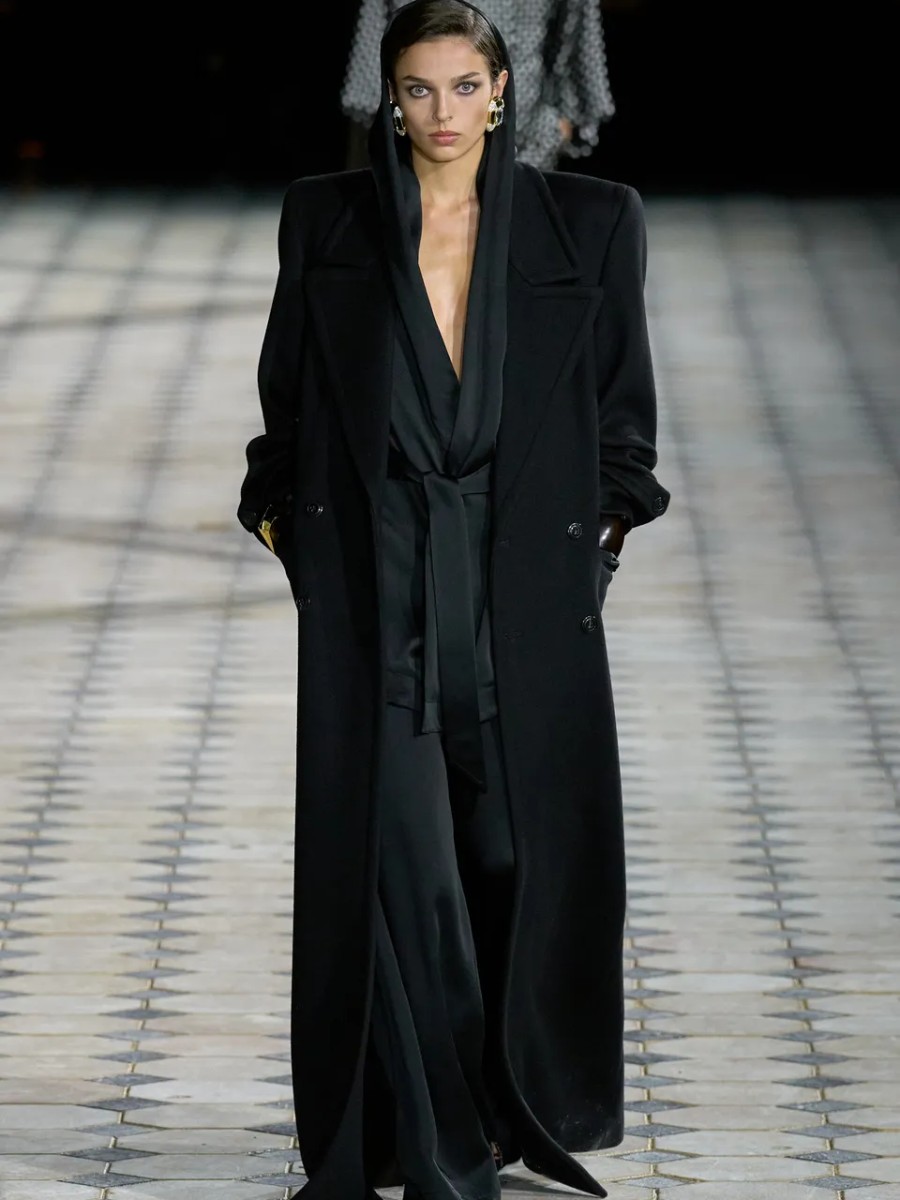 Bring it black
Even in spring, black remains a firm fashion-world favourite—that's right, we're talking unabashed head-to-toe, all-black looks. Versace clearly went goth, by way of leather motorcycle jackets, clingy black jerseys and microminis, illuminated by black candles behind glass walls. There, too, amidst Valentino's brilliant sequin pieces and undulating dresses in a mix of ivory, beige and brown, was black. Taking things up a notch, Saint Laurent brought back its hooded capuche dresses from the mid-'80's, beautifully rendered to convey both edginess and hauteur.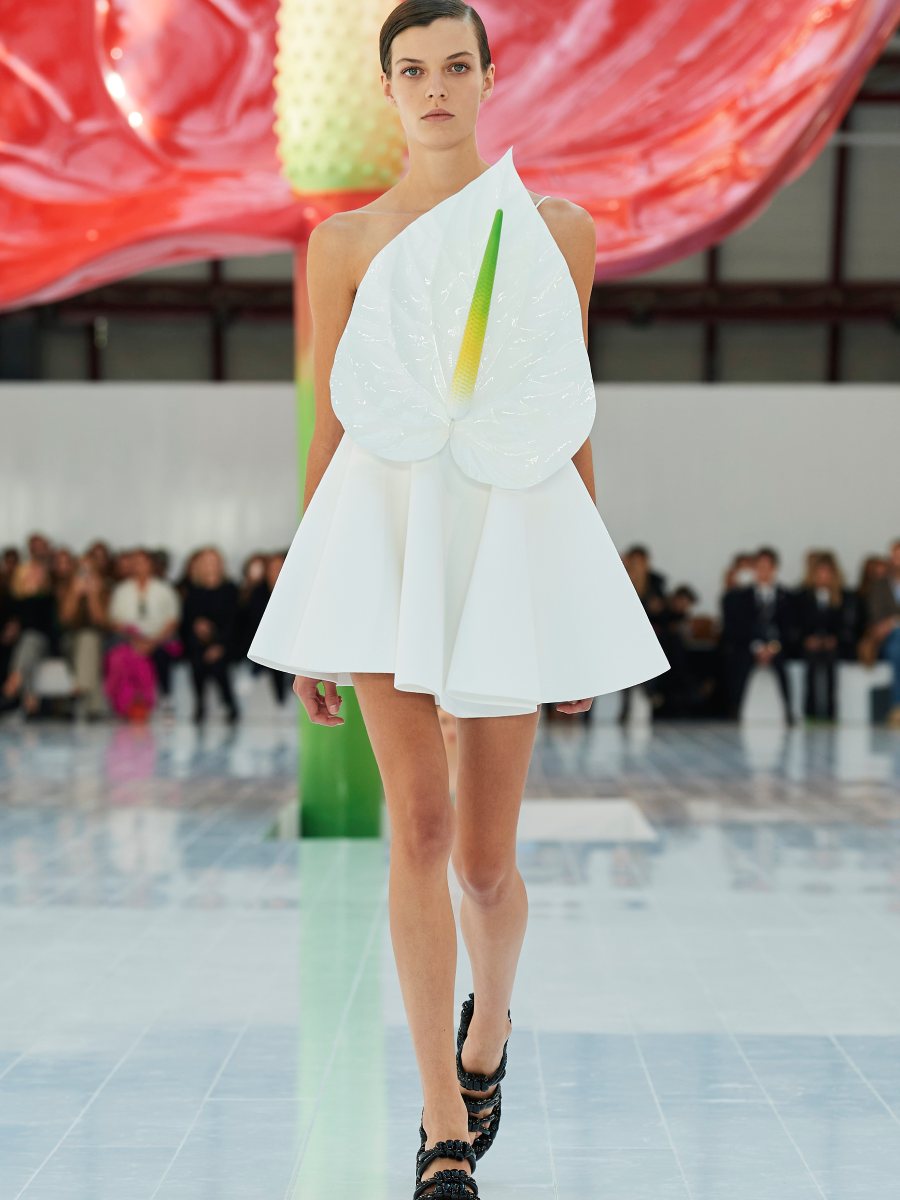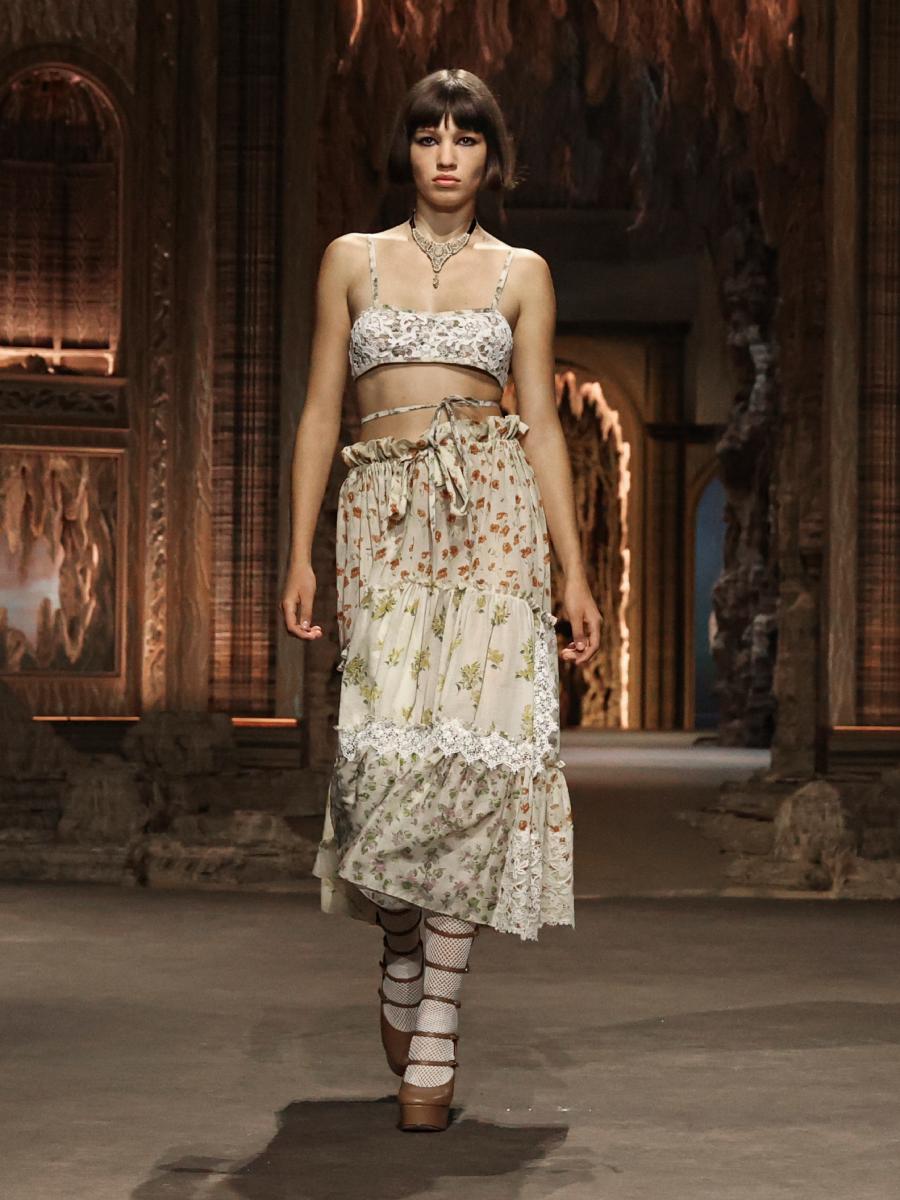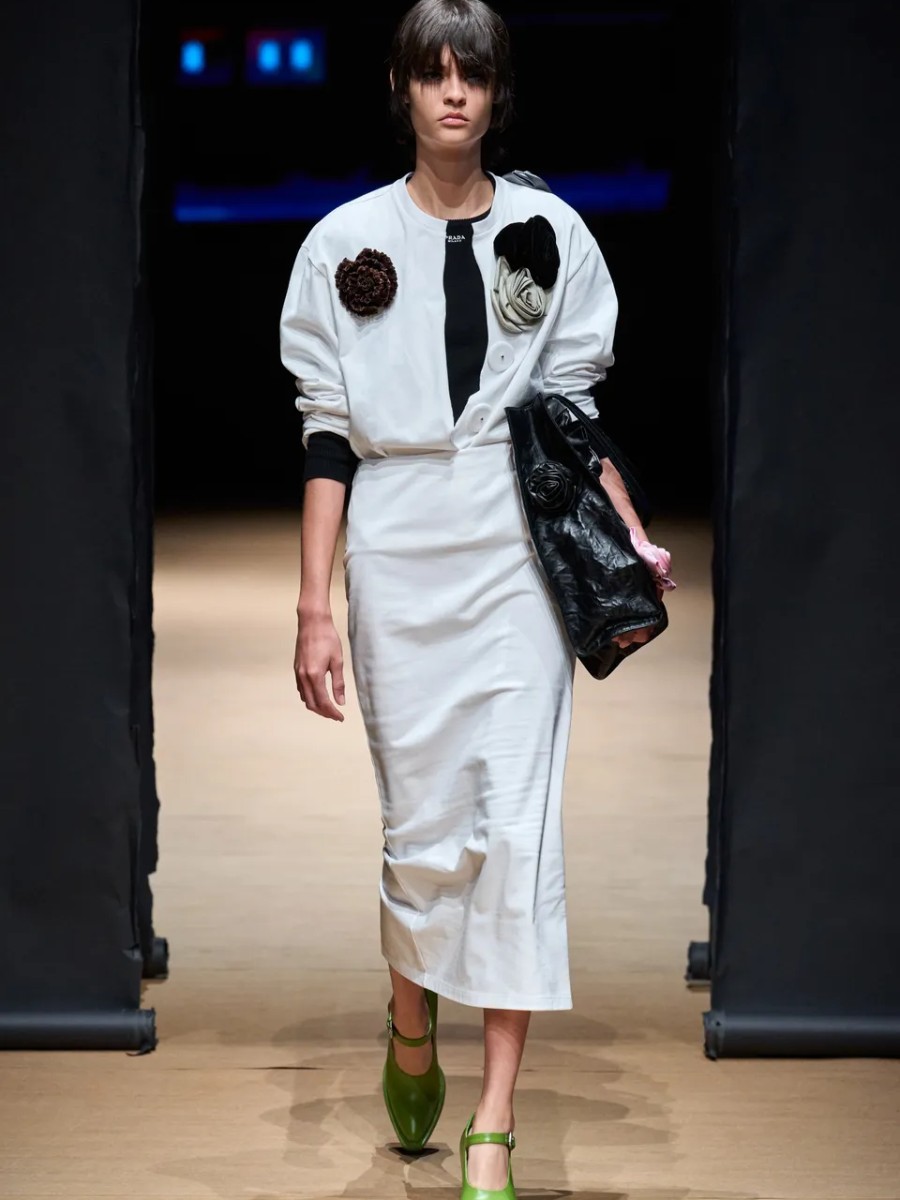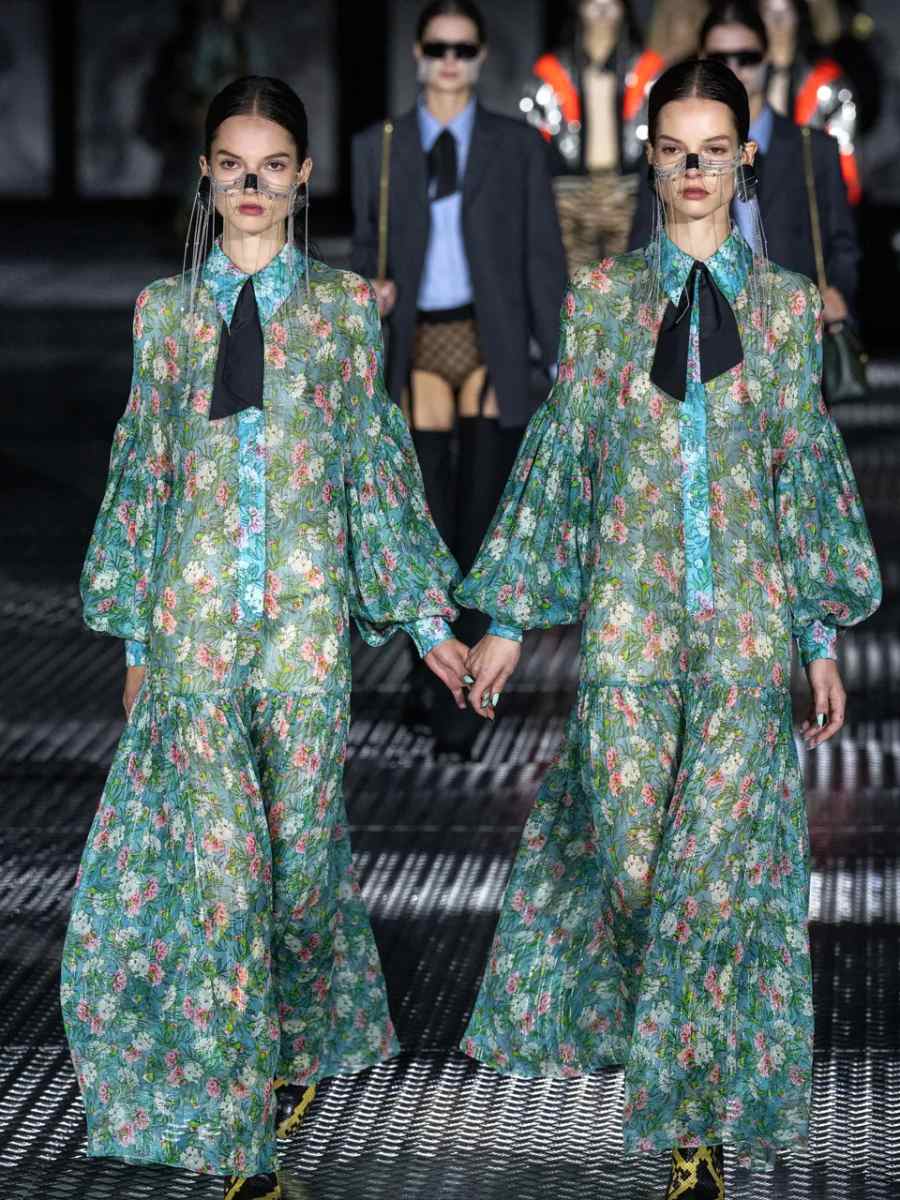 Flower power
Florals for spring may not be ground-breaking, but this season's more theatrical take on blooms are worth taking note. Loewe led the charge with anthurium bodices, while Prada applied silk roses on workwear dresses. Dior, on the other hand, opted for skirts to be arrayed in floral-embroidered cotton and patchworks of broderie anglaise. In what turned out to be Alessandro Michele's last show for Gucci, 68 pairs of identical twins paraded the runway in folkwear and lengthy floral tunics.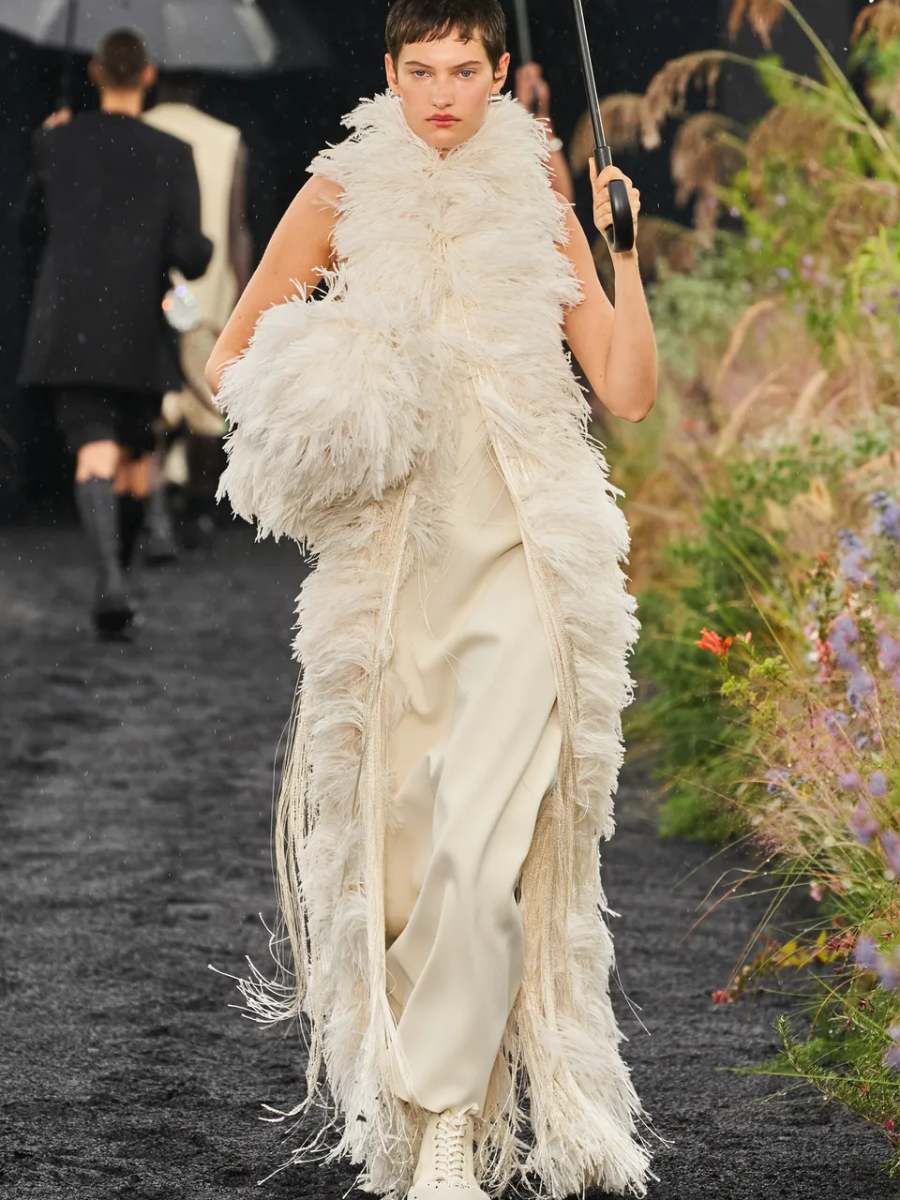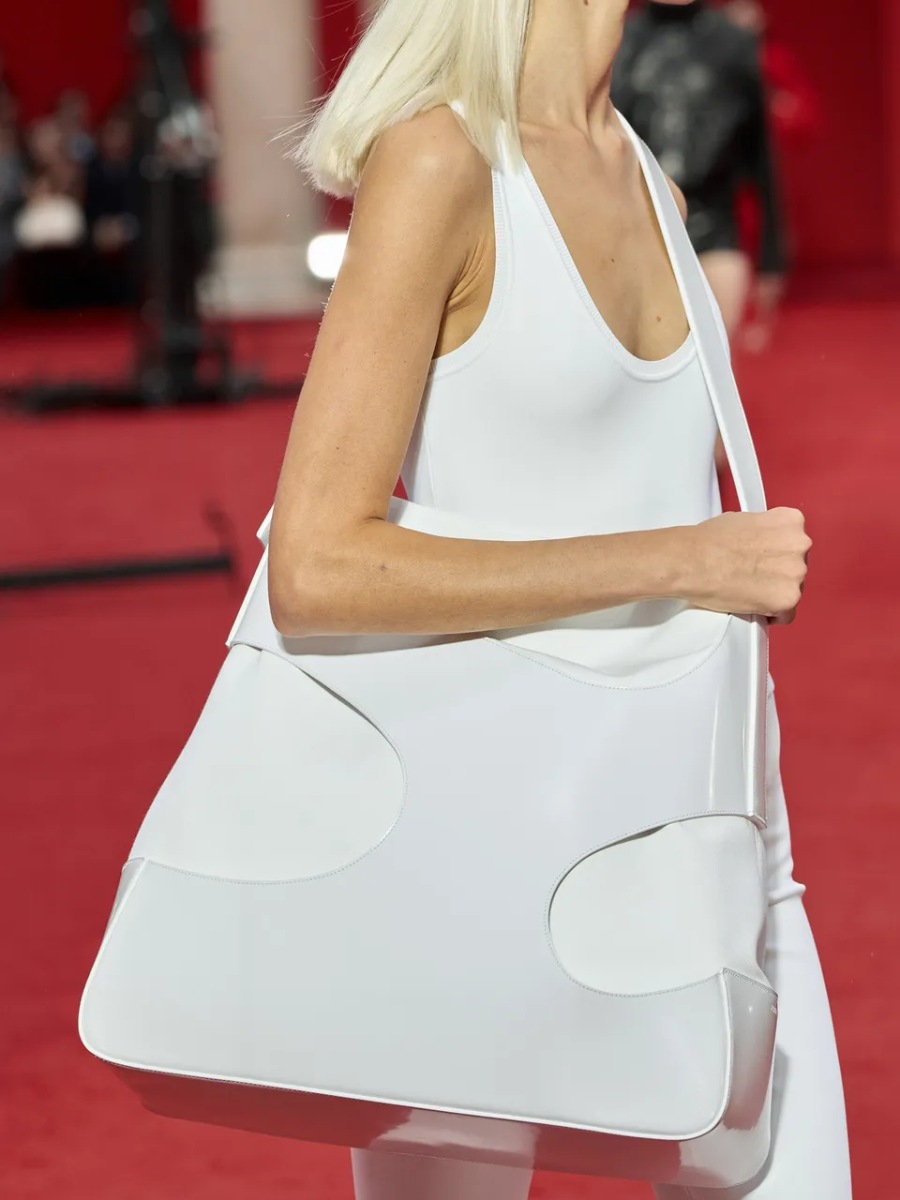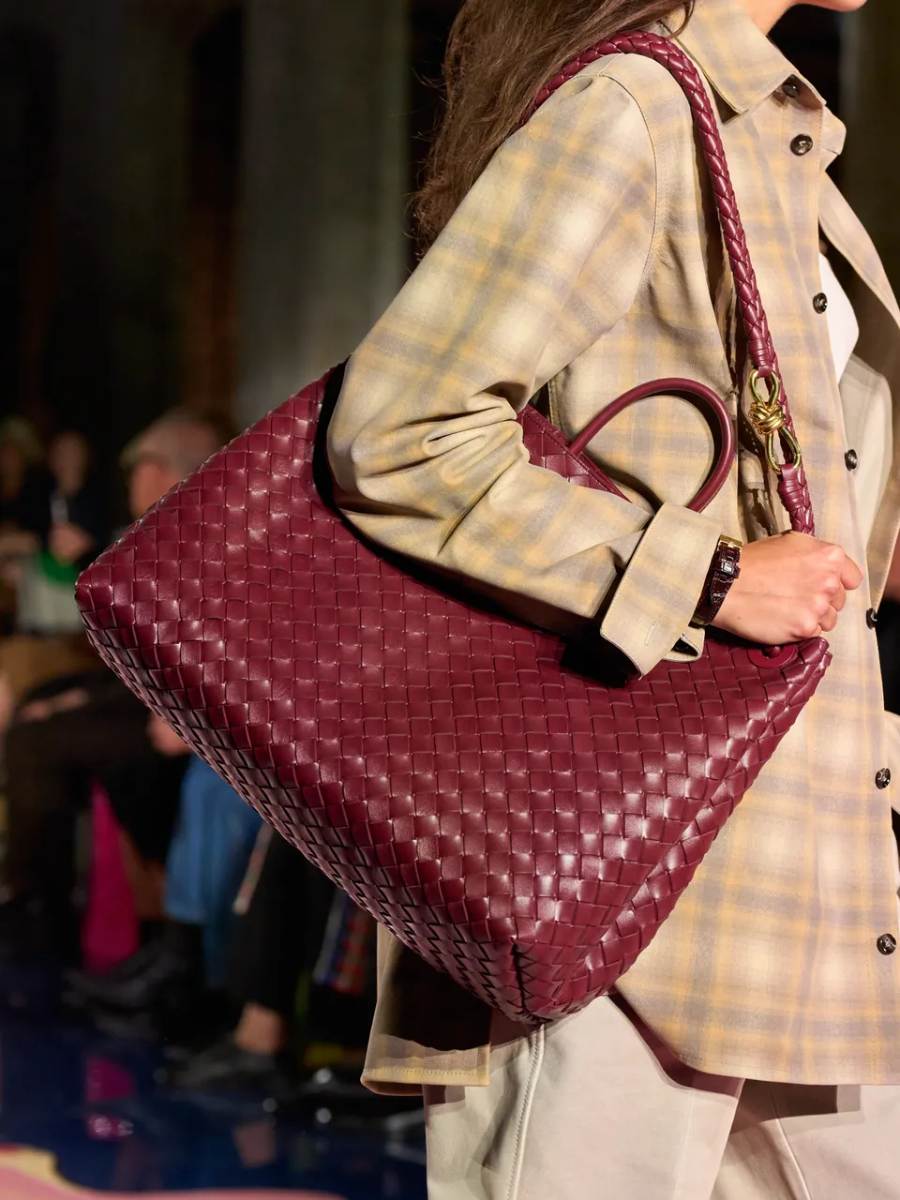 Bigger is better
Oversized bags aren't merely just arm candy, they're the next big thing—cue Jil Sander's statement clutch adorned with feathers. Fittingly, big bags were a grand gesture marking Maximilian Davis's debut collection for Ferragamo, and the start of a new chapter at the house. When it comes to sheer exaggeration, however, Bottega Veneta's extra-large shoulder bag—featuring the brand's iconic intrecciato weave—tops the lot, copious enough to accommodate just about anything from beauty staples to laptops and everything else in-between.