The global tailoring outfitter helped Kaleidoscope turn Roger Salas into TV's coolest baddie
Where do you shop for the bad guy? It's a question that costume designer Jenny Gering faced when working on Kaleidoscope, a non-linear heist series that debuted on Netflix in January.
The show's antagonist (played by British actor Rufus Sewell) is Roger Salas, a former thief turned private security expert. While reading the series' script, Gering realised that the character's unique occupation would require her to think outside the box.
"I thought, 'He's so high-powered that he can do whatever he wants," Gering tells Robb Report. "He doesn't have to dress a certain way. He's made it to a point where it's his world, he doesn't work in finance and there really is no uniform for him."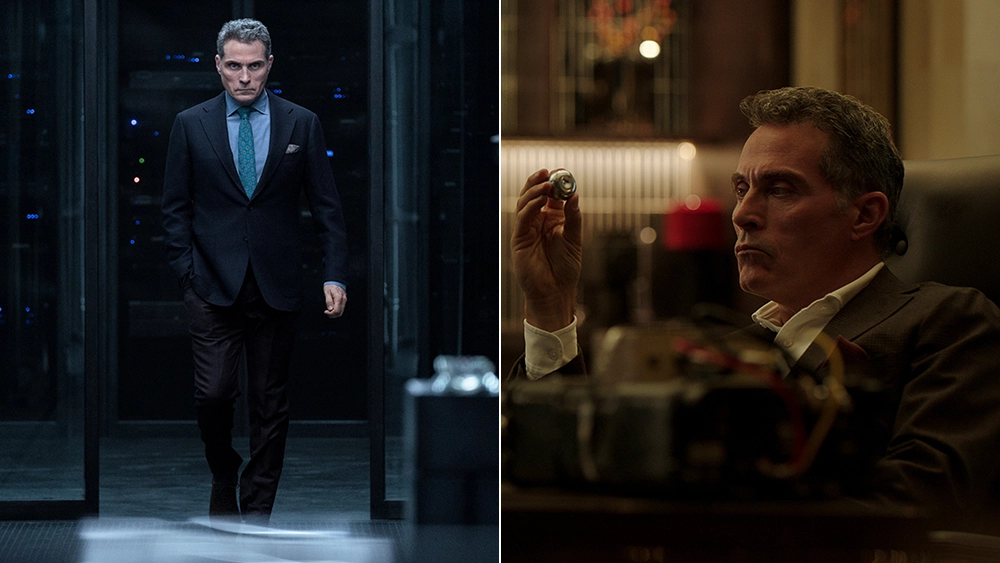 Her search for an alternative to the slick business suit brought her to The Armoury, a multi-brand retailer with two New York locations that's earned a following among men who wear suits by choice. Gering, wishing to avoid the "traditional English suiting look," was impressed by its softer approach to tailoring, as supplied by makers such as Japan's Ring Jacket and the Neapolitan tailor Orazio Luciano, in fabrics that tended to be more matte and textural.
"When men of his power level are represented on screen, the palette is very cool. The fabric tends to be very sleek, almost shiny. In his case I wanted to go in the other direction," Gering says. "I wanted everything to be luxurious, soft… Because his life was at that point so cosseted. He'd earned that right; it was his world."
Working with the retailer's New York team, Gering assembled a "soup-to-nuts" wardrobe for Salas that included the Armoury's Model 6 Double-Breasted Suit, a checked wool sport coat by Orazio Luciano, and the knit wool City Hunter jacket in two colourways. Aside from tailoring, Gering also sourced long-sleeved spread collar polo shirts by Ascot Chang, pleated flannel trousers from Rota and casual, crepe-soled suede shoes by the Parisian footwear maker Jacques Solovière. Rounding out the fictitious villain's on-screen kit were pocket squares by Drake's and Tie Your Tie as well as The Armoury's house-label knit ties.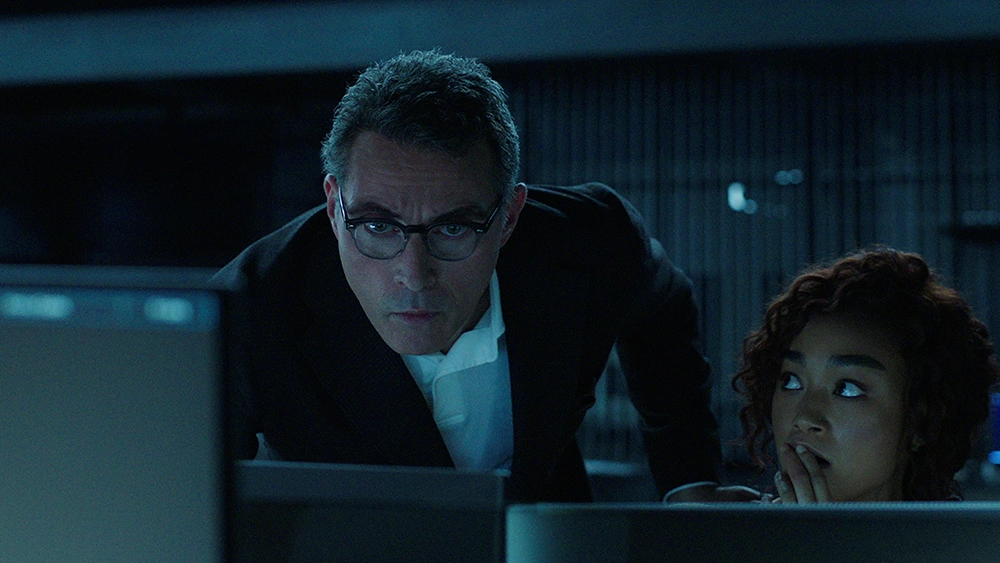 The result, a versatile capsule typified by softness and fabrics with a sumptuous handle, suggested a character who was at once in command and at ease.
"It afforded [Salas] the opportunity as a character to make those choices," Gering says. "It wasn't in the script, but I could see him walking into a building just carrying a golf club and swinging it if he felt like it."
Gering, who says that it's highly unusual to pull so much of a character's wardrobe from a single source, knew she'd made the right choice when presenting the clothing to Sewell.
"I brought Rufus into that first fitting, and when he saw everything on that rack he was so pleased, because it was everything we'd been talking about come to life," she says.
While not every piece of clothing that Salas wears in the series came from The Armoury, it clothed the character to such an extent that Gering couldn't imagine him in its absence. "Without The Armoury it would have been a whole other moment for Roger. It would have been an entirely different look," she says.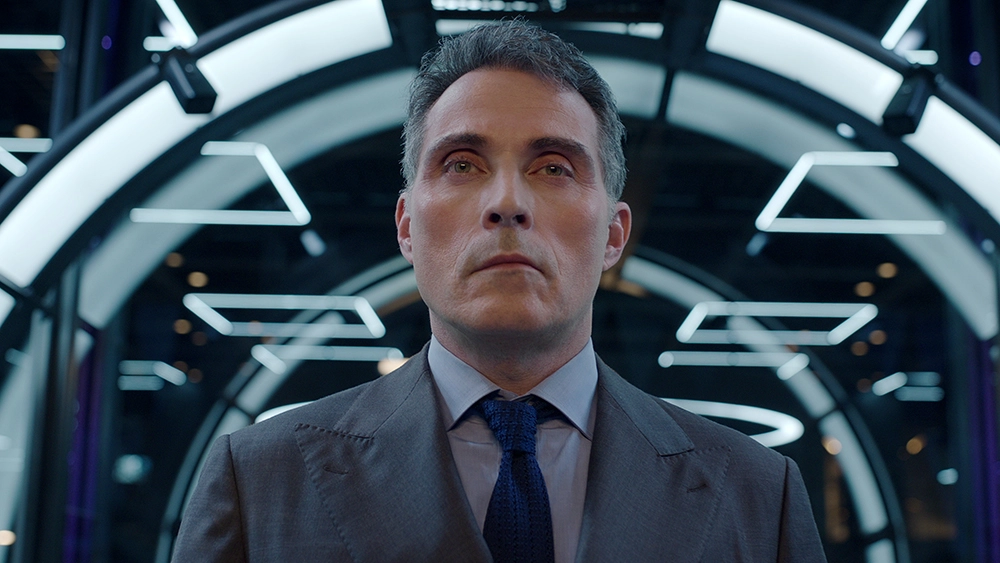 When asked if there are any particular style lessons that viewers might absorb from the character, Gering responded with advice that The Armoury's staff might surely agree with.
"Buy fewer things. Fewer but better," she says. "And fit: I would rather have one or two well-tailored pieces that are good quality. It makes a lot more sense to invest in something that is a good quality piece that fits well, and that's a much smarter investment than buying fast fashion."
But unlike her subject, we hope you use that approach for good rather than evil.
This article was first published on Robb Report USA