From closet curators to luxury concierges, these are everything a woman needs on her speed dial
Living life luxuriously often takes a village to orchestrate – even for the most deft, multitasking, multi-hyphenates of the world. From closet curators and luxury concierges, to an aromatherapist and event extraordinaire, these are the brands and businesses to keep just one call, or click, away.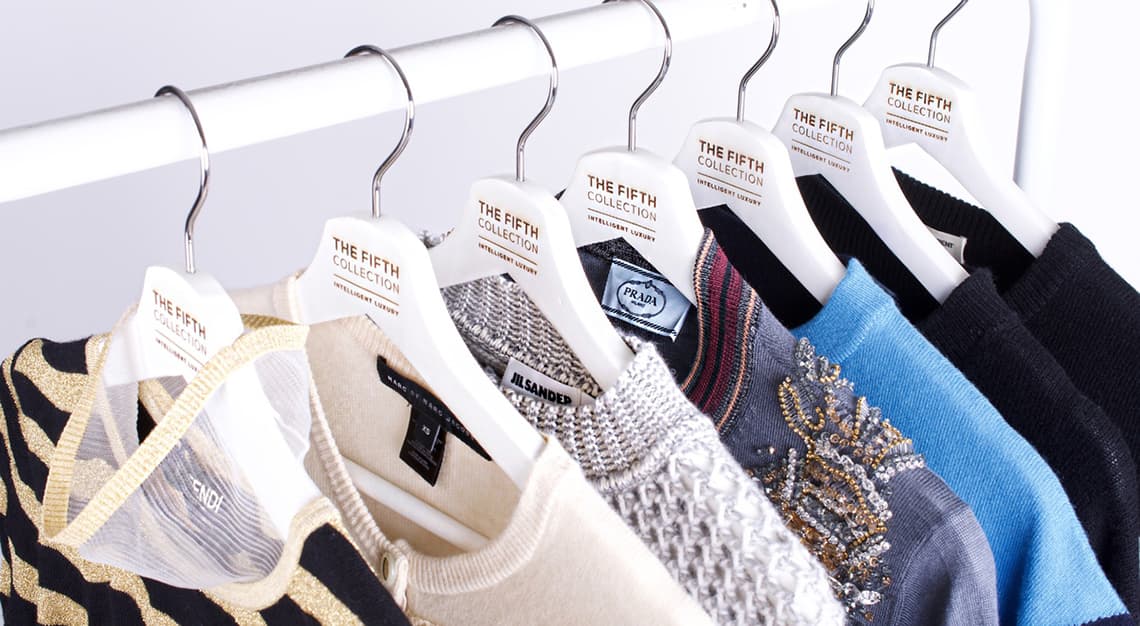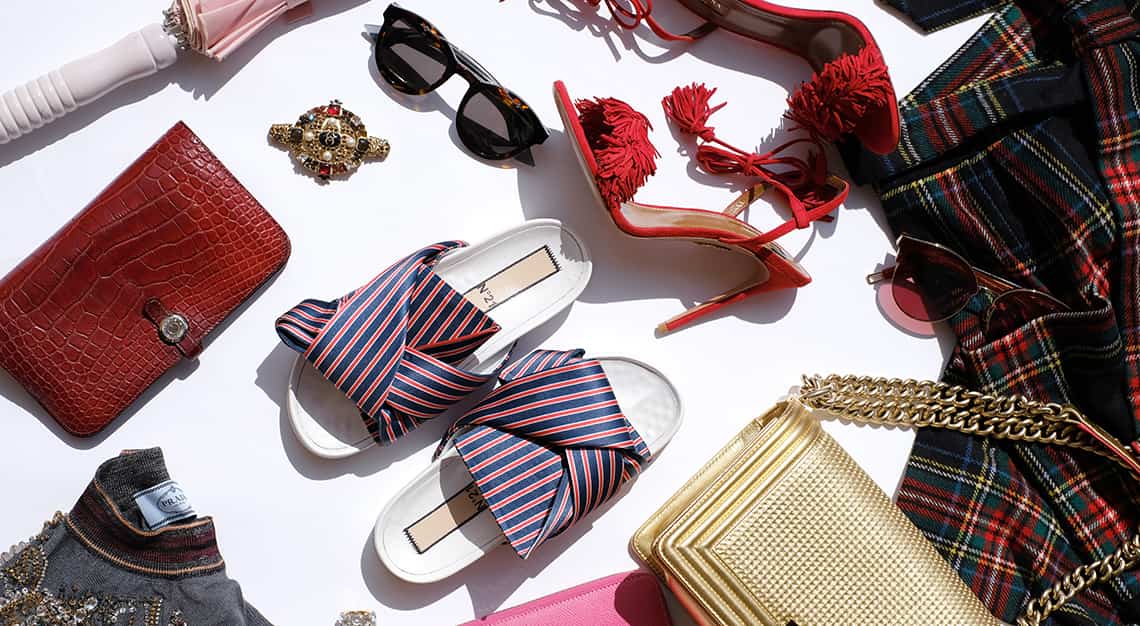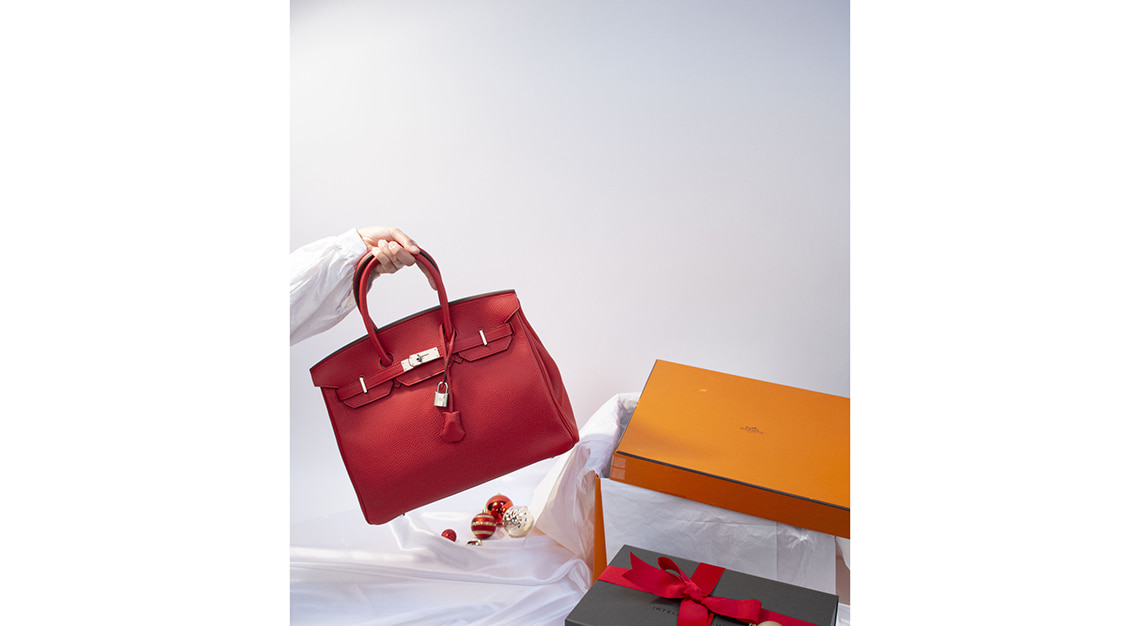 Elite shoppers
With new fashion seasons, come new items to covet. But what if what you want is past season, a limited edition or vintage – be it from way back when Tom Ford helmed Gucci or Karl Lagerfeld's final touches from Chanel?
The Fifth Collection is the treasure trove for you, with everything you can wish for in plentiful abundance. Boasting years of luxury goods expertise and Entrupy – the world's most advanced authentication technology – on its side, this vintage and pre-loved designer fashion consignment platform sets new standards in curated, intelligent luxury. From a Special Order Porosus Birkin 30 to a vintage Yves Saint Laurent structured shoulder jacket, its pieces are sourced from some of the most precious collections and resellers worldwide, expertly authenticated in Singapore, then delivered to the clients' doorsteps anywhere across the globe.
If you happen to be seeking ultra-rarefied items from exclusive vaults, however, Mayfair Chan is the luxury concierge with the keys to find, acquire and handle your precious cargo. Fine timepieces and haute joaillerie may be its speciality, but this private concierge company promises to find "anything you require", mainly for multimillionaires and billionaires.
For other items that you want to shop from the US, but just can't seem to get your hands on, there is The Luxe Link. Priding itself as a cross-border, luxury shopping concierge, it provides e-shoppers with access to online and traditional retailers in the US, even for those hard-to-get items, with the help of a specialised, personal shopper.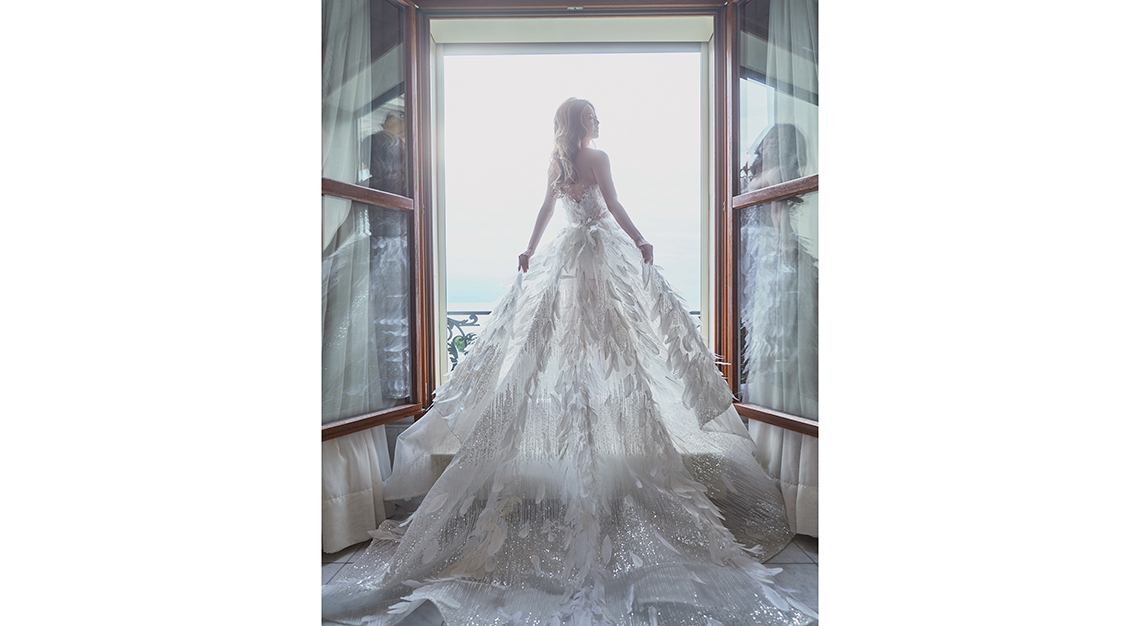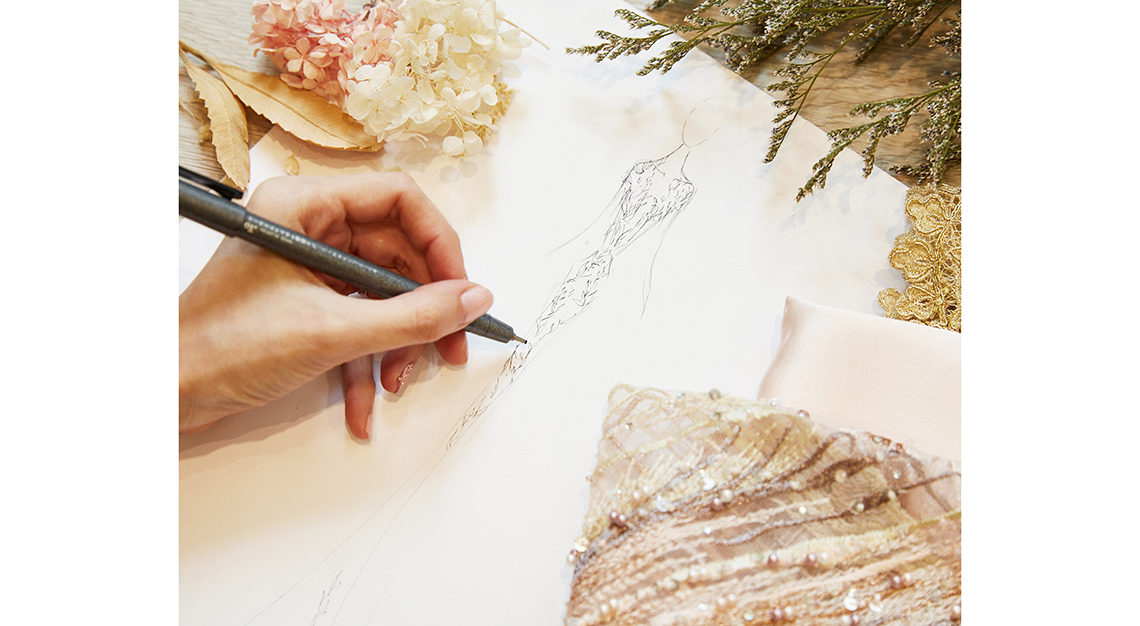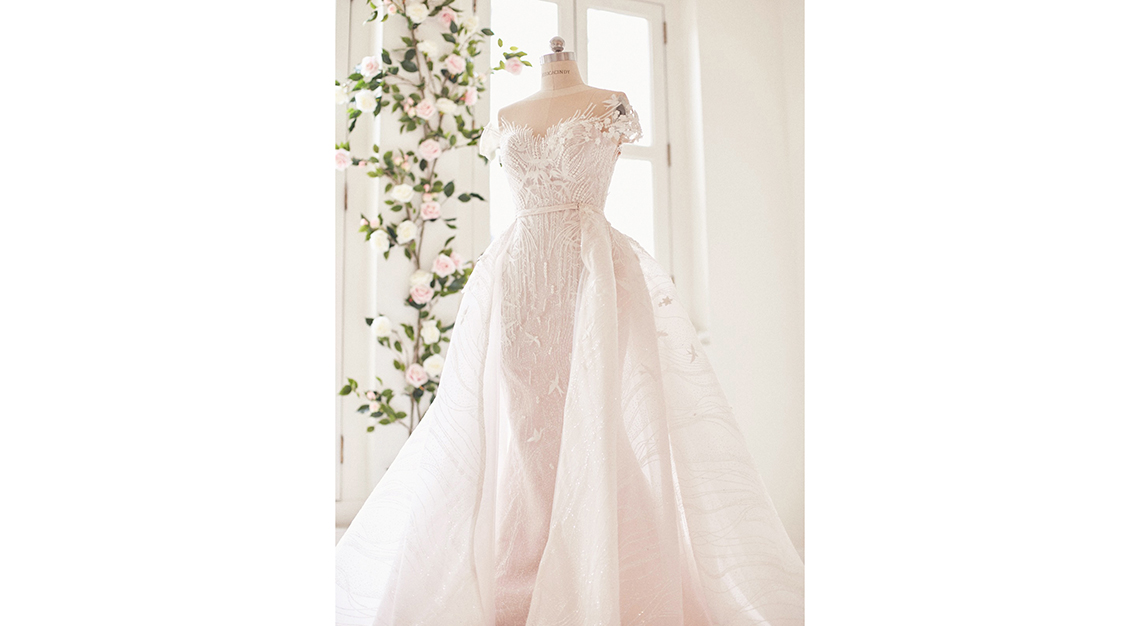 Couture creators
Would Cinderella have owned the ball without the help of her fairy godmother? Didn't think so. Like her glistening gown, there's a certain magic about a bespoke couture creation – one that will not only make you stand out, but deliver a statement of personal style and indelible grandeur.
The maestro behind some of the red carpet's most dramatic gowns is Michael Cinco, a Dubai-based Filipino designer who has dressed everyone from Jennifer Lopez and heiress Victoria Swarovski, to Aishwarya Rai, who was dubbed a modern-day Cinderella after wearing a luminous blue ball gown to the Cannes Film Festival three years ago. Cinco has been a long-time favourite for custom wedding ensembles too – both gowns for the bride and suits for the groom – which are handmade by a team of deft artisans. While the extravagant designs come with lavish price tags, according to countless clients, they are worth every dollar.
For more traditional, albeit no less intricate designs, there is Goh Lai Chan. The local couturier's namesake label, Laichan, has been crafting ready-to-wear and made-to-measure dresses, gowns and the most sought-after of them all, cheongsams, for nearly four decades. The self-taught designer's cheongsams bring contemporary sensibilities to the table, with sleeker silhouettes, diverse fabrics and semi-precious stones instead of bead buttons that cascade down the entire length of the dress for elegant accentuation.
Then, there's Jessicacindy Hartono, a millennial success story with her eponymous bridal and evening couture label that has outfitted hundreds of brides and been appreciated by thousands on social media. Edgy and ethereal with a contemporary sensuality, her bespoke creations involve a six-step evolution to bring a sketch to life – one that embodies a woman's individual style and sensibilities – whether you have princess dreams to fulfil or are a damsel in distressed jeans looking to dress to the nines.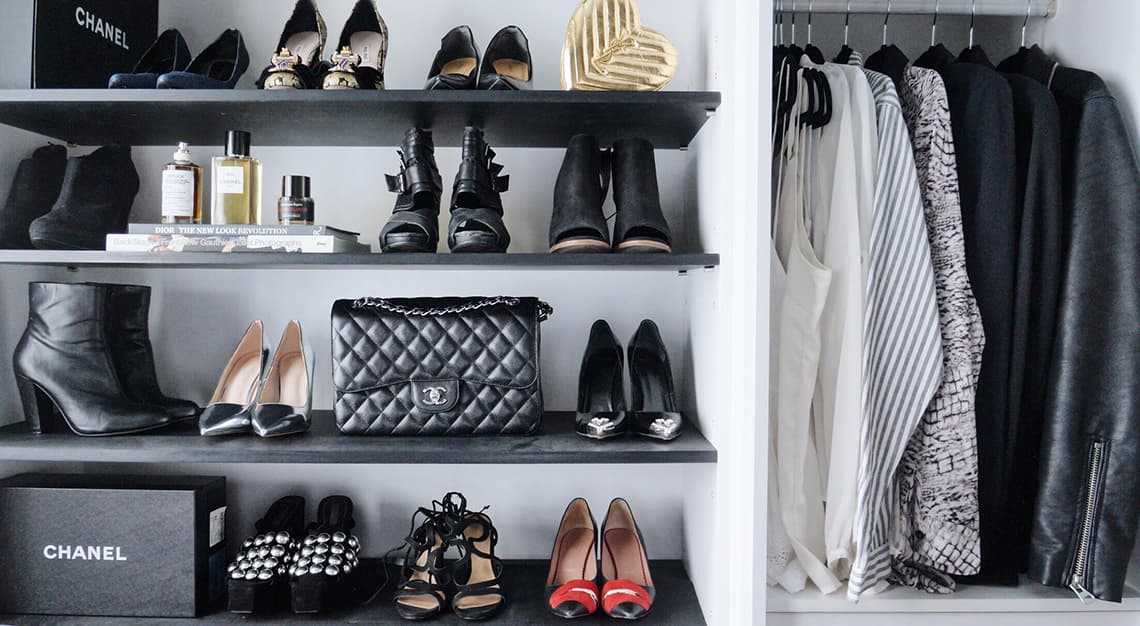 Wardrobe optimiser
Mention #closetgoals and images of pristine shelves and an orderly wardrobe filled with coordinated ensembles and covetable accessories come to mind. That, however, is often more dream than reality. Unless you're already a client of Sortorial, a home-organising and closet-optimising start-up in Singapore that helps you sort things out, stylishly.
Founded by magazine editors with a decade of fashion, beauty and luxury lifestyle experience under their belts, Sortorial's top services include decluttering abodes and rearranging storage spaces, after which it donates unwanted, pre-loved items to charity. This homegrown outfit also serves as personal shopper and stylist, having curated capsule wardrobes for jet-setters and time-strapped urbanites alike, and can also be relied on to get you dressed up for an upcoming occasion or vacation.
Searching for a unique present for your girlfriends? Sortorial's services make for thoughtful, highly useful gifts too.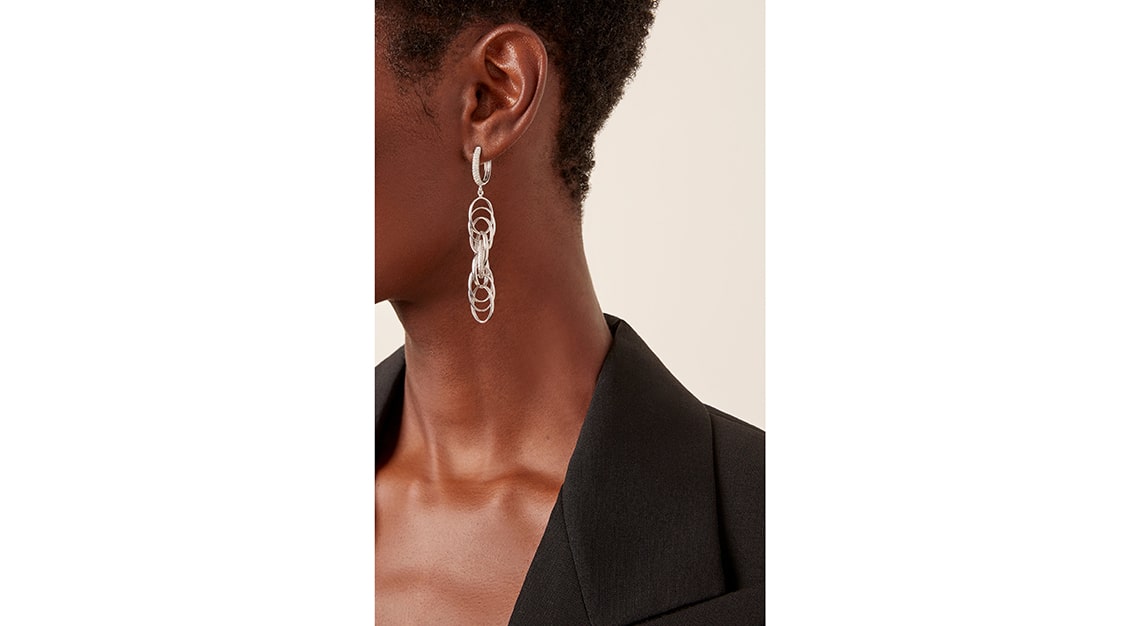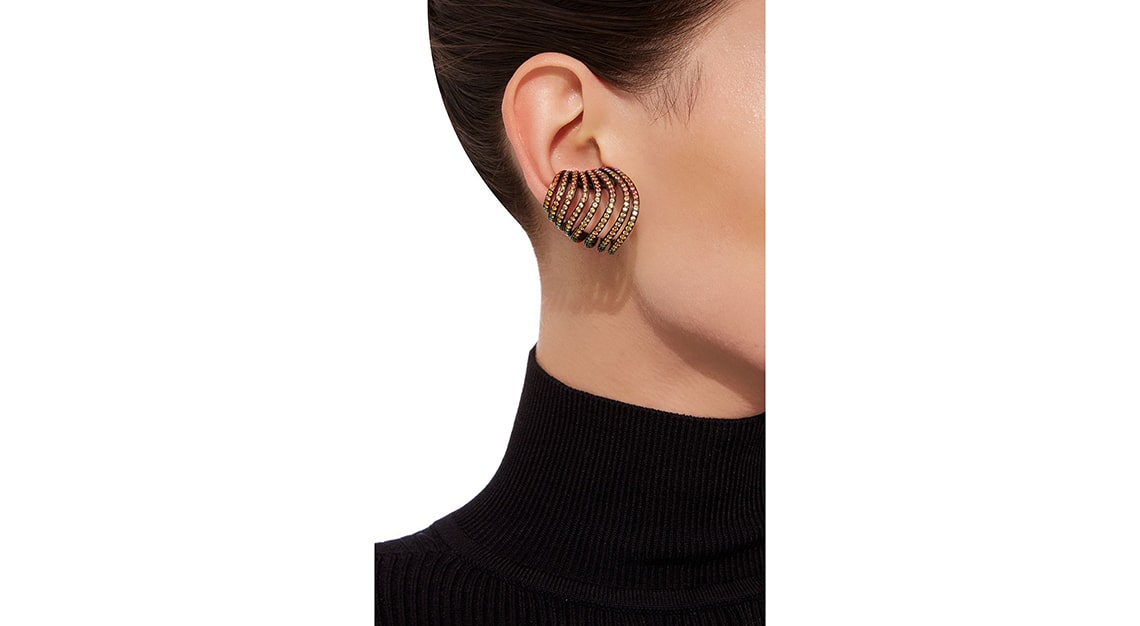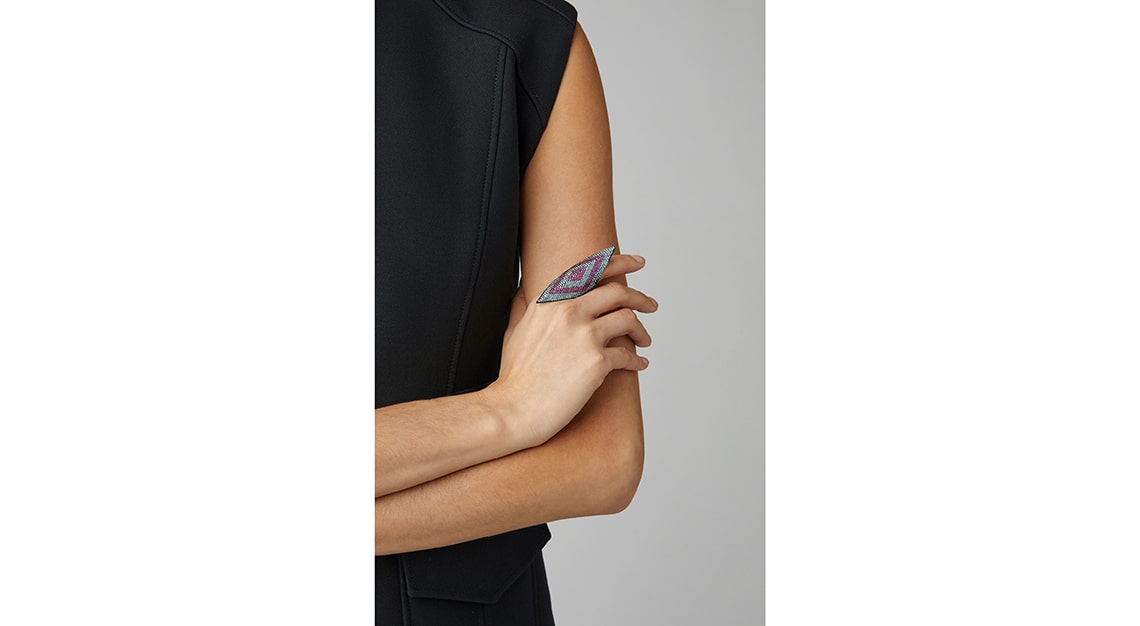 Classic crafters
Carrie Bradshaw once said: "I like my money where I can see it, hanging in my closet." The real lesson here is that one should view items of style as investments, not impulse buys or trendy splurges. Well-crafted pieces with everlasting appeal that you can wear over and over again provide so much more mileage. Such is the case with customisable accoutrements by the likes of jeweller to the stars, Lynn Ban and bag creator, Ethan K.
Counting A-listers like Beyonce, Madonna, CL and Rihanna as clients (and friends), Ban is best known for her striking, scintillating bijoux, having brought to life some of the most traffic-stopping creations, from diamond-encrusted knuckle duster rings to embellished, handcuff-like bracelets. You can own a unique piece of your own, be it a provocative custom design or from exclusive collections that draw inspiration from armour, arabesque, bauhaus, bondage and the like.
Luxury designer Ethan Koh, on the other hand, adopts a sense of extreme classicism for his brand of exotic skin creations, Ethan K. Masterfully crafted minaudieres and top-handle bags have been spotted on the arms of Carina Lau and princesses Beatrice and Eugenie, while It girls Hailey Bieber, Shanina Shaik and Sofia Ritchie use their one-off bags to dress up cool, casual ensembles.
Outside the ultra-luxury realm but no less covetable are accessories by Alfeya Valrina, maker of the hottest new micro bags seen on the streets of recent fashion weeks. The Fashion Institute of Technology graduate travelled from New York back to Indonesia to start her accessories line, comprising pieces crafted by local artisans to promote fair labour practices in the country, made with locally sourced materials. Her cute, quality carriers, covered in buttery leather, plush corduroy or faux fur, range from S$137 to S$569, and are sold on platforms like Shopbop and Urban Outfitters, on top of her own e-commerce site.
Halfway around the world, with similar beliefs and ethical practices is Nomasei, a shoe brand founded by Paule Tenaillon and Marine Braquet, two French footwear designers who have worked at fashion houses including Dior, Chloe, Louis Vuitton and Givenchy. Their promise? Truly sustainable, luxuriously made footwear, all under S$841. Having partnered with a family-owned factory in the Tuscan village of Montopoli, the duo design boots, sandals, mules and loafers in carefully sourced leathers. And before you add an item to the cart on its site, there's a breakdown of each cost that has gone into a particular product, with the hopes of giving consumers a better understanding of what they're paying for.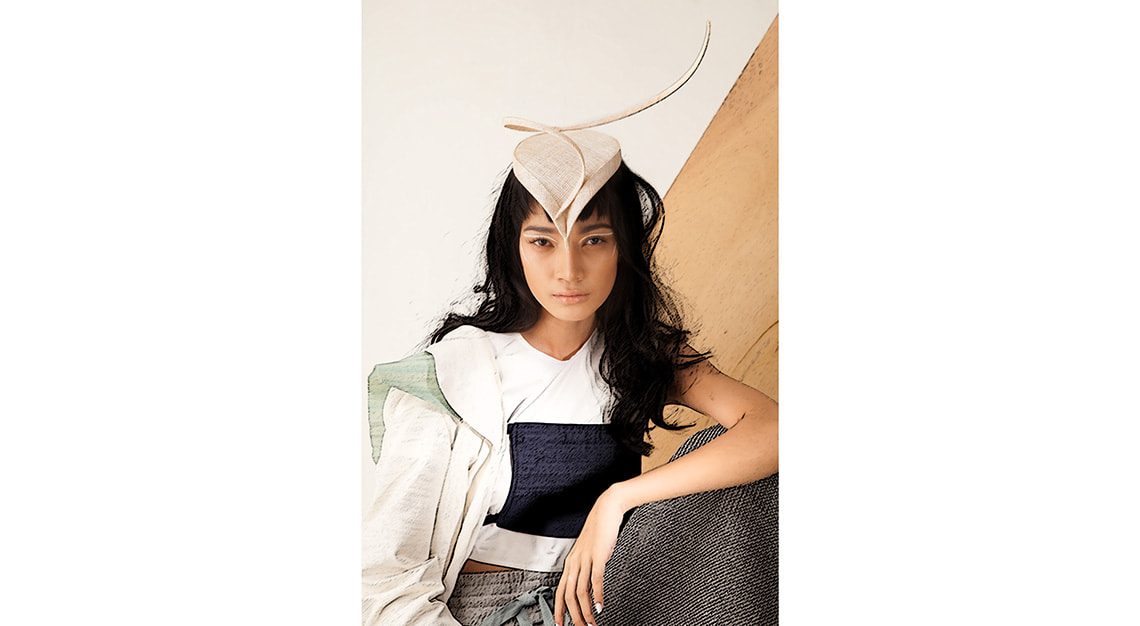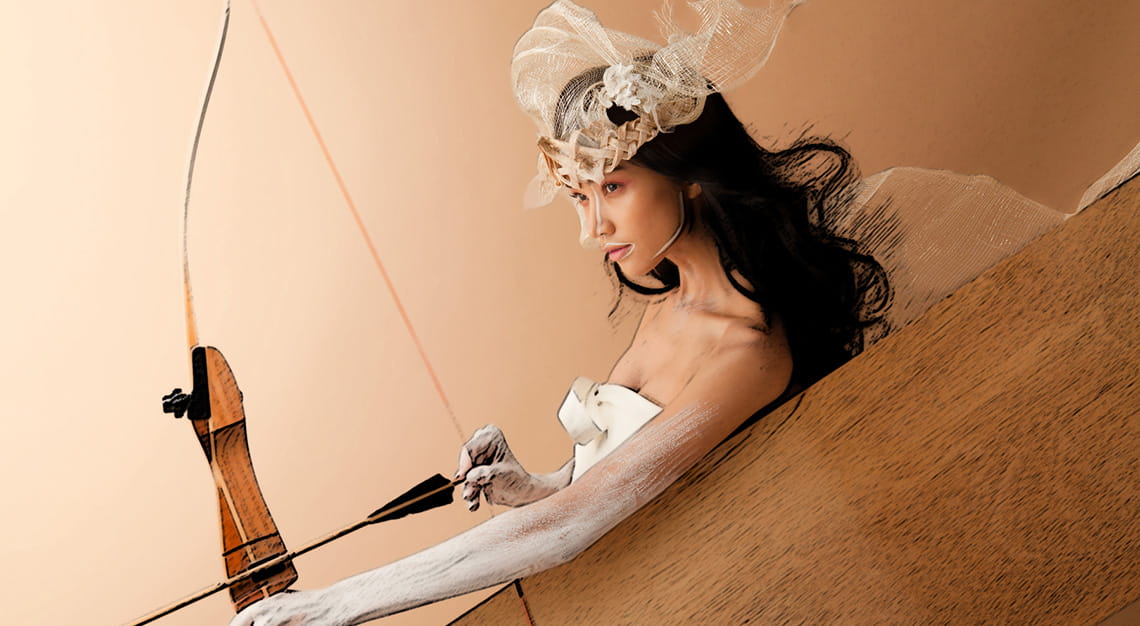 Top milliners
Have a derby or a royal engagement to attend? Then you need a hat. For a country that doesn't have that many 'fascinator required' events, there is an impressive handful of milliners who many tip their hats off to. With her toppers spotted at glitzy balls and Royal Ascot, Kristine Hakim of bespoke millinery atelier, Eskpade, takes about two weeks to handcraft your desired design. A trained theatrical costume maker, she isn't afraid of pushing creative boundaries in the traditionally classic world of hat making, and will put sculptural vampy pouts or koi on your pearl-embellished pieces if possible.
Over at Heads of State Millinery by Chee Sau Fern, feminine designs featuring natural, raw materials and indigenous crafting techniques make a beautiful statement of sustainability. Her collections evoke everything from warrior princess vibes to 1920s English style, mostly in a palette of earthy neutrals.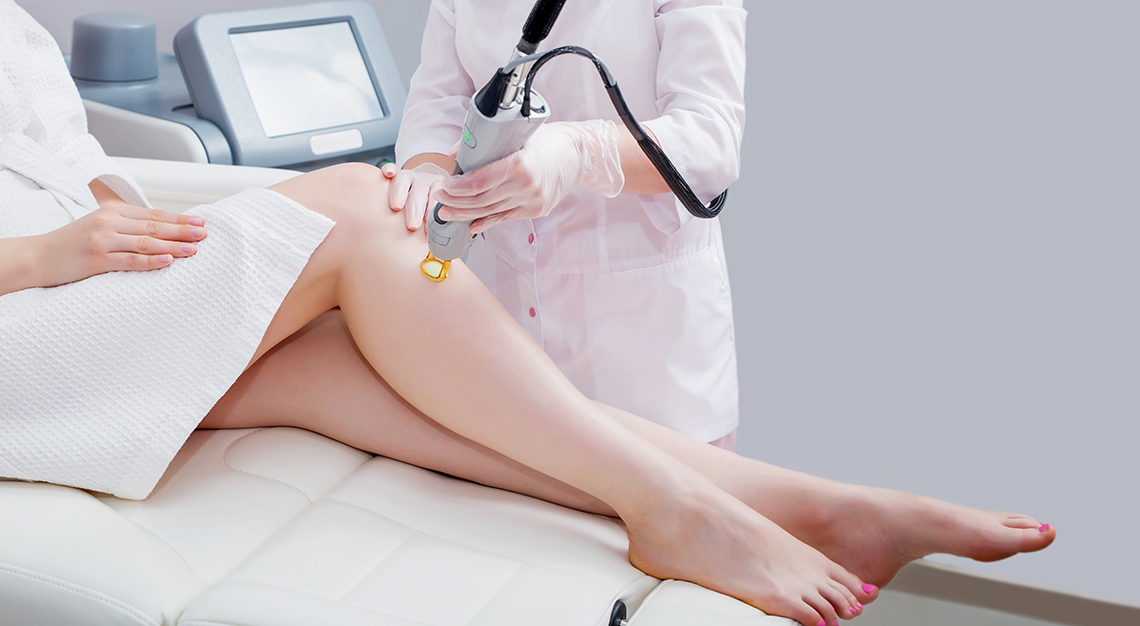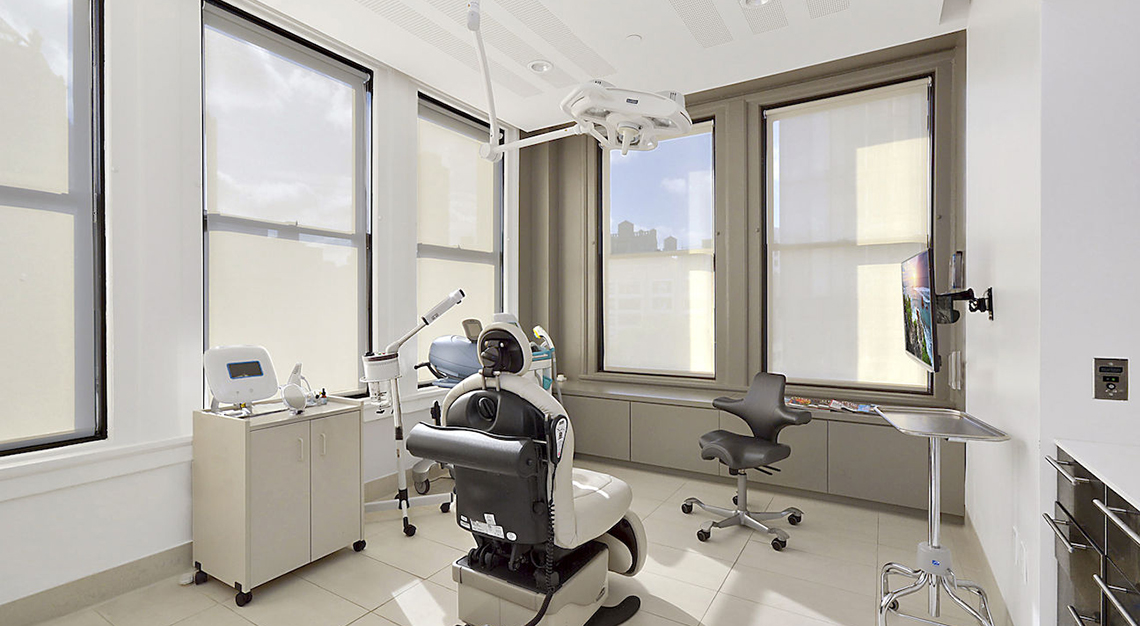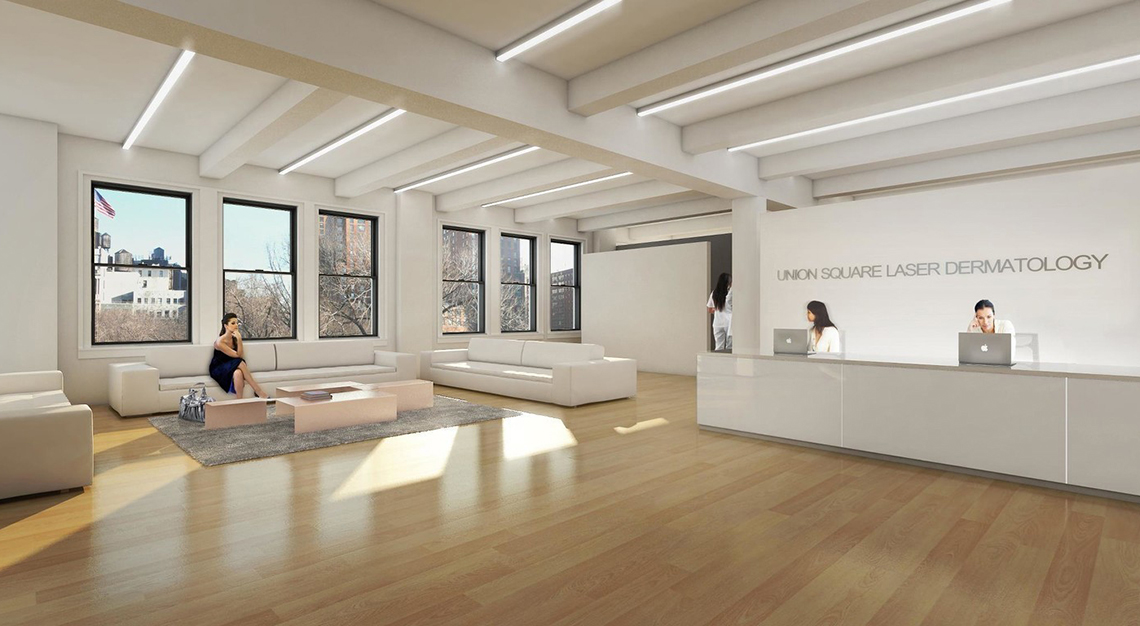 Beauty doctors
Whether it's a day-old zit or sagging jowls that have been years in the making, there is always some kind of beauty situation that needs addressing, so it's always a good idea to have a trusted dermatologist and aesthetic doctor on speed dial.
Equipped with over 25 years of experience in aesthetic medicine, chronic disease epidemiology, nephrology and transplantation, Dr Sylvia Ramirez of Cutis Medical Laser Clinics is a leader in the field of aesthetic and age-management medicine. Treatments such as facial fillers and non-invasive procedures like CoolSculpting are all in a day's work, with Ultherapy being one of the most requested anti-ageing solutions. Ramirez recommends combining that skin-lifting ultrasound treatment with fillers for a 360-degree approach to lifting, firming and correcting volume loss, for an overall youth boost in places like jowls, jawline and even under the eyes.
If you happen to be jet-setting in the US and hit a skin bump, Union Square Laser Dermatology in New York is the place to visit. Certified dermatologist and cosmetic expert Shereene Idriss, also known as #PillowTalkDerm, has chalked up quite a following not just for her expertise in facial aesthetics and rejuvenation, but for her relatable approach to dealing with and discussing beauty issues on Instagram. What started as a one-time live video to demystify skincare steps and procedures has evolved into a full-fledged digital platform that opens the door to a dermatologist's office in the most interactive way.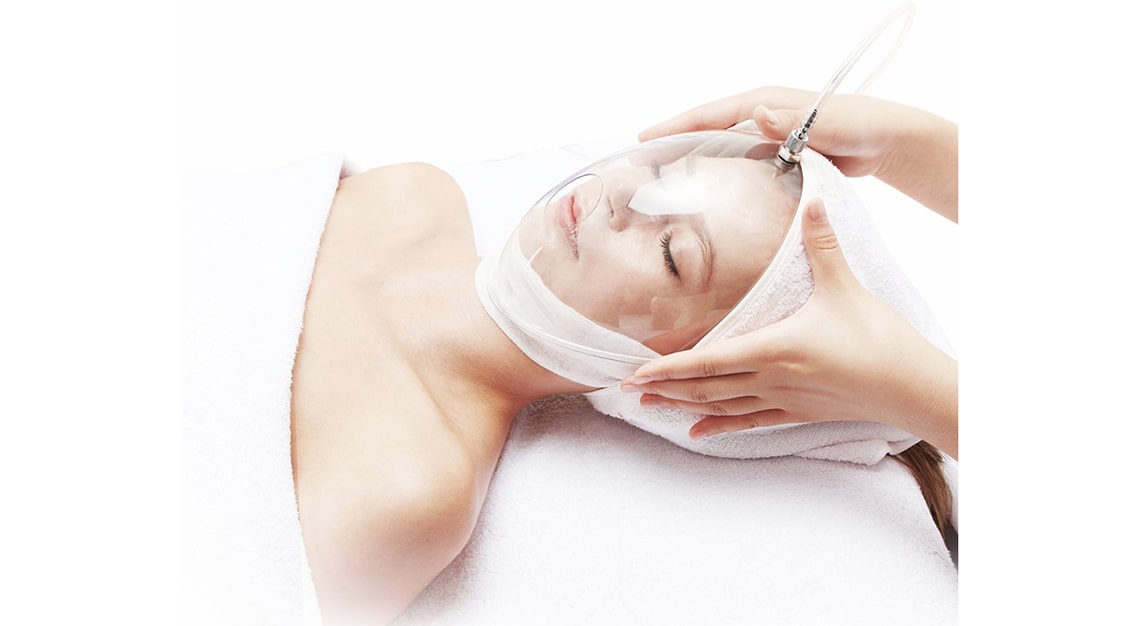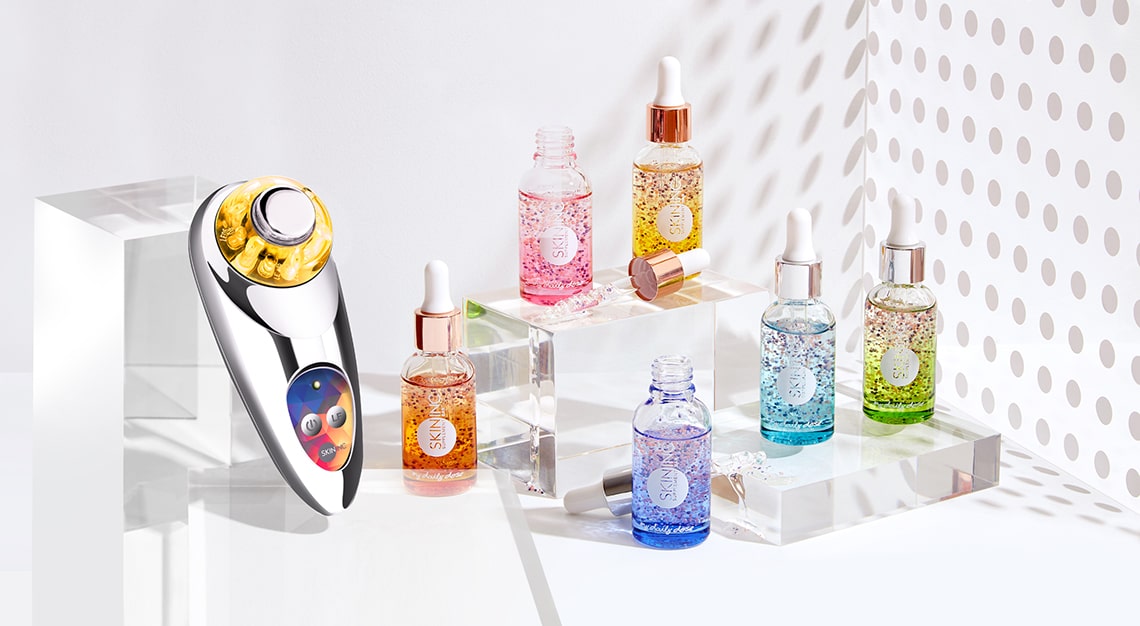 Essential facialists
Think of facialists as your beauty best friends – they're always going to be there for you when you have a skin problem, and do what it takes to help you solve it. So it's best to schedule a facial every four weeks or so for a good skin 'catch-up'.
Perfect for the woman constantly on-the-go, the Oxy Miracle Infusion treatment from Skin Inc is a seven-in-one solution for fatigued complexions in need of instant rejuvenation. With the help of an Oxy Miracle Peel to deeply purify and refine pores, followed by an infusion of oxygen, a customised serum cocktail and the purest, hot spring water from Japan's thermal regions, moisture levels are thoroughly replenished, for bouncier, radiant skin in just 45 minutes.
If it's toning, firming and lifting that you seek, but aren't ready for anything invasive just yet, try the Arctic Zone Facial at Porcelain. Combining an advanced Cryotherapy treatment that brings your skin's temperature to -15 degrees Celsius instead of -10 – so you get even deeper stimulation of microcirculation – with the toning action of a low-frequency CryoProbe and deeper Cryostamp depths, this chilly facial tightens pores, boosts skin renewal processes and revitalises dull, saggy skin with a good dose of brightness.
Looking for something more intensive? Head to beauty capital, South Korea, and use Eunogo to navigate your way through an expert curation of top clinics and procedures in Seoul with the help of a medical translator. On top of this, Eunogo serves as a full-service beauty concierge for clients, providing private transfers to and from treatments, a medical coordinator, 24/7 customer support and even post-procedure recovery meals if needed.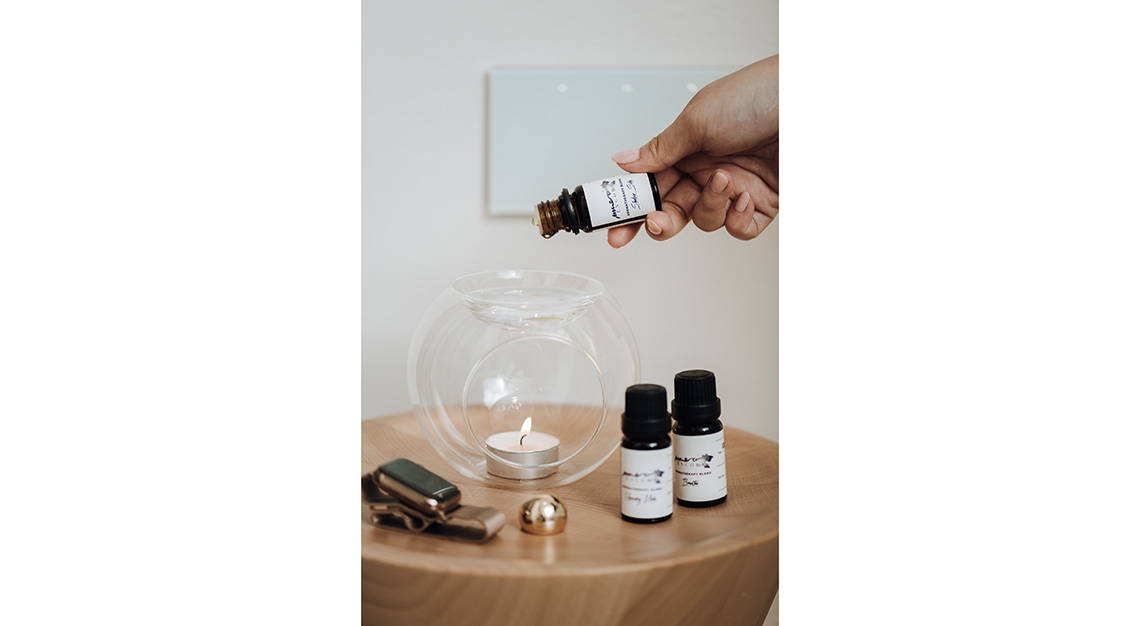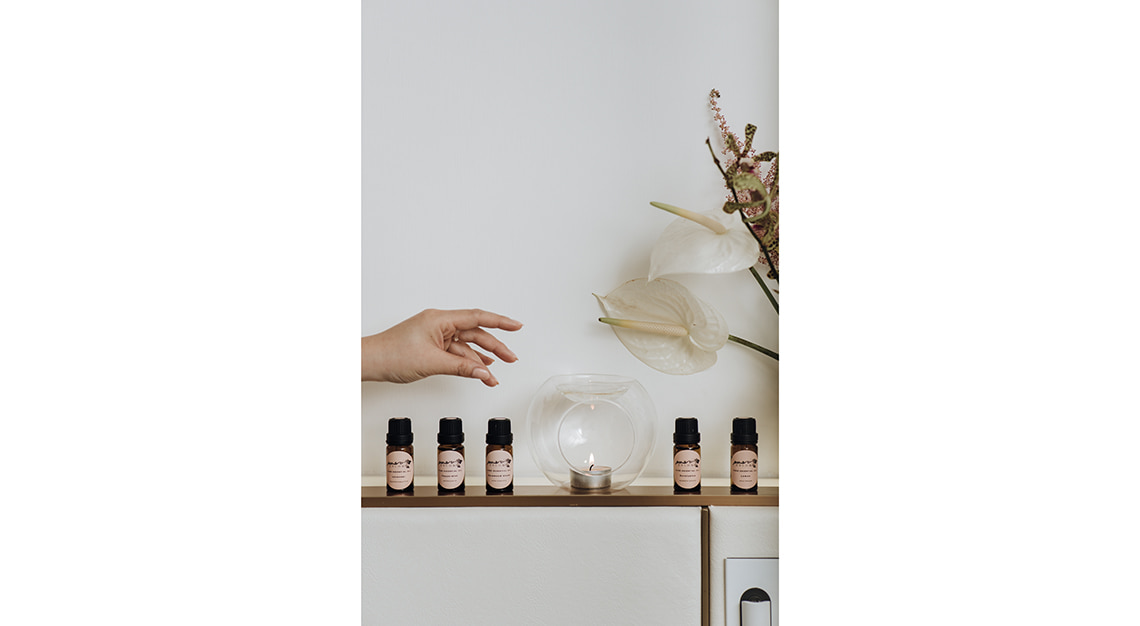 The aromatherapist
There's a reason why essential oils are used in massages, diffused during meditation, or dabbed onto pulse points when feeling dizzy or stressed – scents travel faster to the brain than sight and sound, and holistic practitioners have used aromatherapy to improve one's mental, physical and emotional well-being for decades.
A not-so-little secret of beauty insiders in Singapore is Mmerci Encore, which has been handcrafting artisanal aromatherapy goods since 2012. Turning daily self-care regimens into sensorial, spa-like rituals are products like the Recovery Mode essential oil blend, which fuses sandalwood and organic lavender, perfect for grounding and rebalancing weary souls; while Mint Crema Hand & Body Cleansers clean and nourish the skin with an invigorating cocktail of organic floral waters, and antibacterial essential oils of head-clearing peppermint and eucalyptus. Using wisdom and intuition to create products that benefit skin and psyche, Mmerci Encore is the certified aromatherapist to call upon for "a bit of light and good energy to see you through".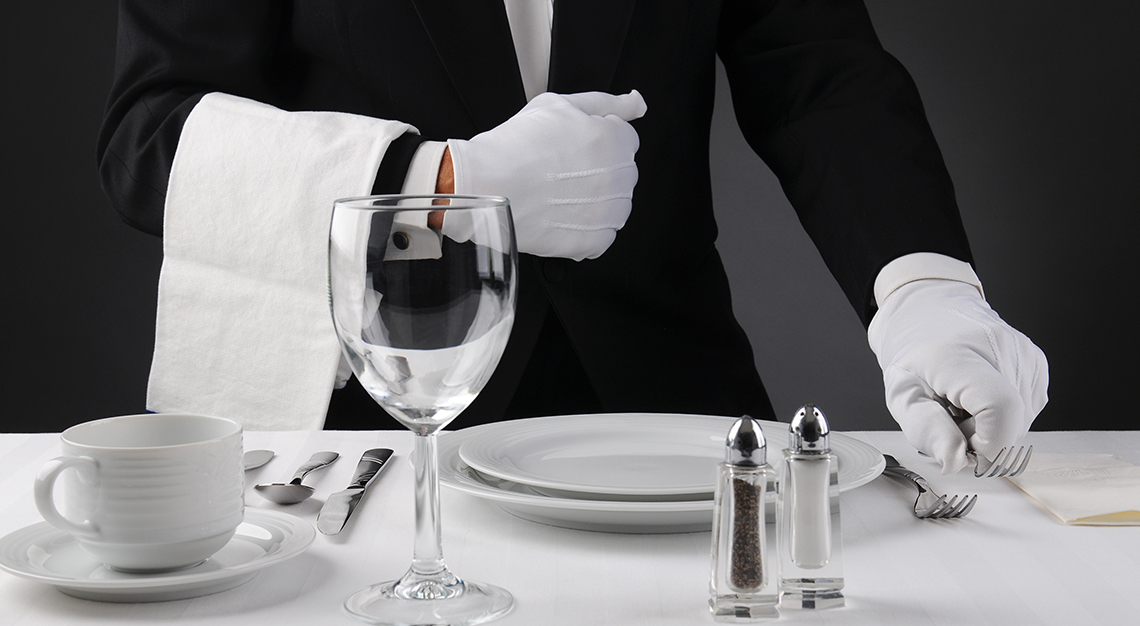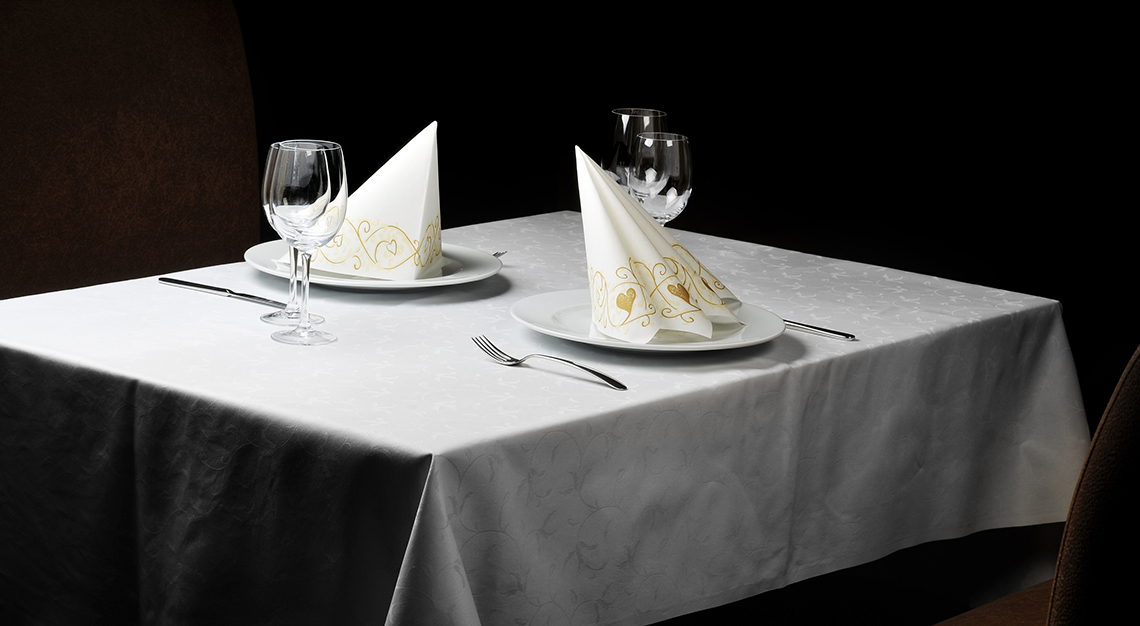 Etiquette gurus
Material things get replaced and net worth fluctuates but one thing's for sure – good manners never go out of style. But this goes way beyond basic courtesy and respect, which should be nurtured from early on at home. We're referring to life skills and social etiquette, which places like the In Good Company Etiquette Academy & Finishing School grooms. From appropriate behaviour in social settings to formal dining techniques, it offers a series of training programmes for children between four and 18, that are said to help boost their confidence levels and in turn, help them forge successful relationships as they grow up.
Adults, too, need a refresher course every once in a while. Etiquette & Image International is regularly engaged for a range of workshops, many of which focus on brand image, business decorum, workplace protocol, networking and even deportment, where postures and body language are refined for better confidence and communication. This also comes into play when work involves foreign business ventures or partners, where cultural differences and etiquette are essential to striking a successful deal.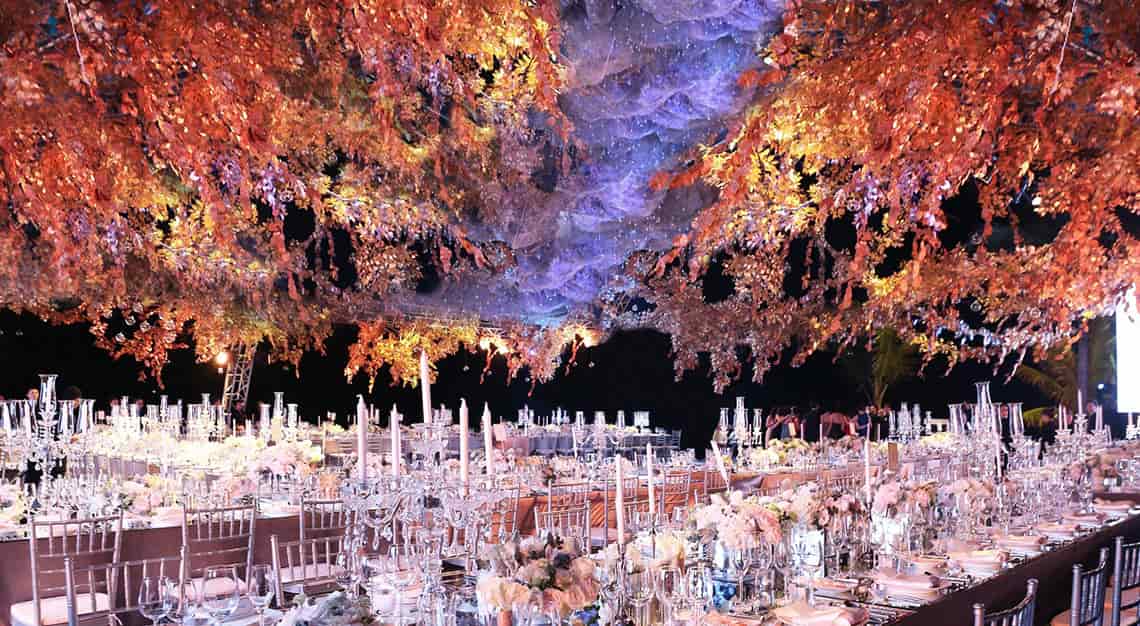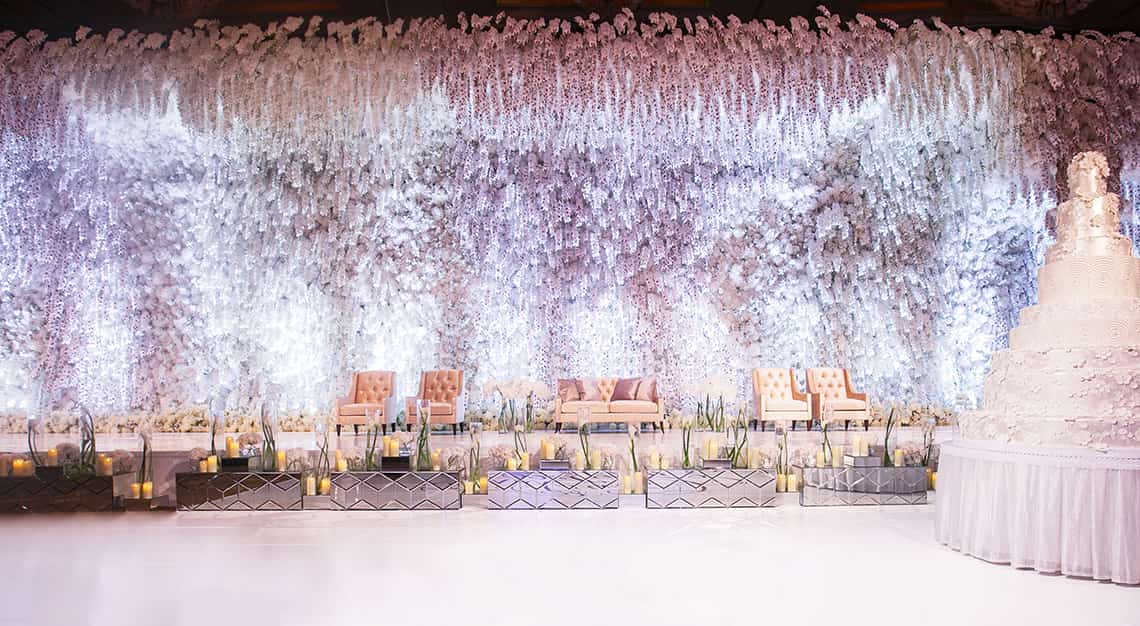 Event experts
Describing an atelier as "a luxury workshop where skilled artisans work together to create extraordinary works of art", Lelian Chew provides exactly that in the realm of elaborate soirees with her company, The Wedding Atelier. The style cognoscenti and high society spanning Singapore and beyond have looked to her to orchestrate some of the most breathtaking nuptials – from one in the mountains of Hawaii to a sprawling ballroom in China. And most recently, she launched The Floral Atelier and Atelier & Co for all your botanical artistry and event space needs. Driven by a team of elite event coordinators, The Wedding Atelier creates bespoke celebrations from the moment you get engaged, taking every step onwards with you – like planning budgets, designing invitations, picking bridal ensembles, catering and pulling off some of the most extravagant set-ups.
Also known for fulfilling some of the grandest event wishes is The Wildest Dreams. Its portfolio includes bespoke party planning and full event management, with one of the most noteworthy being the enchanting ceremony of Jessicacindy Hartono and Kong Wan Long in Switzerland, which garnered significant coverage for being the ultimate winter wonderland wedding.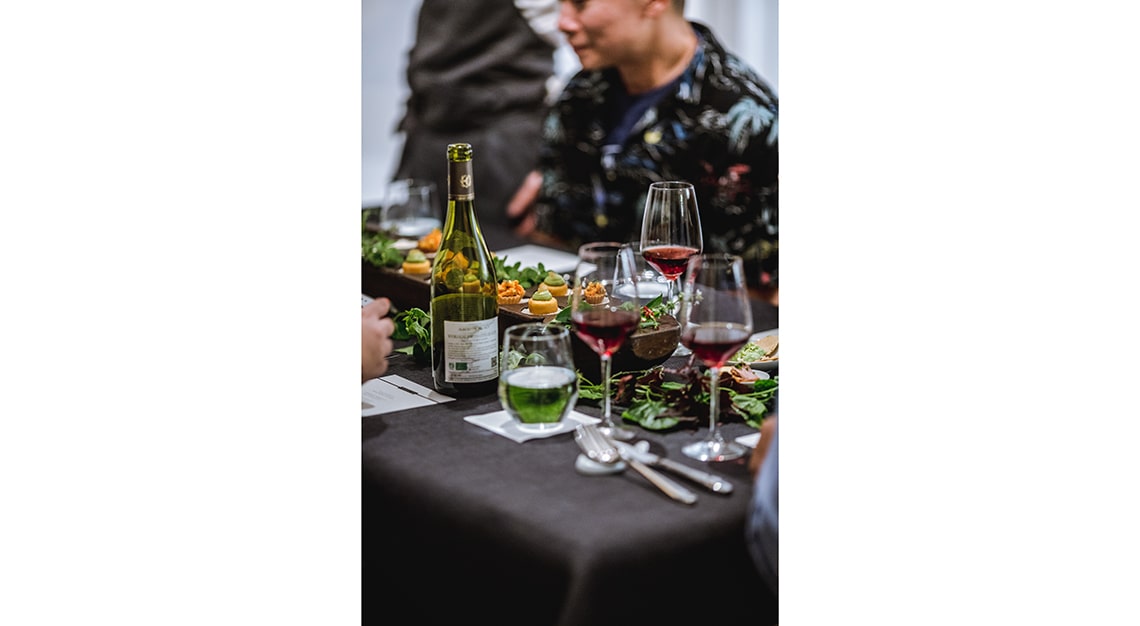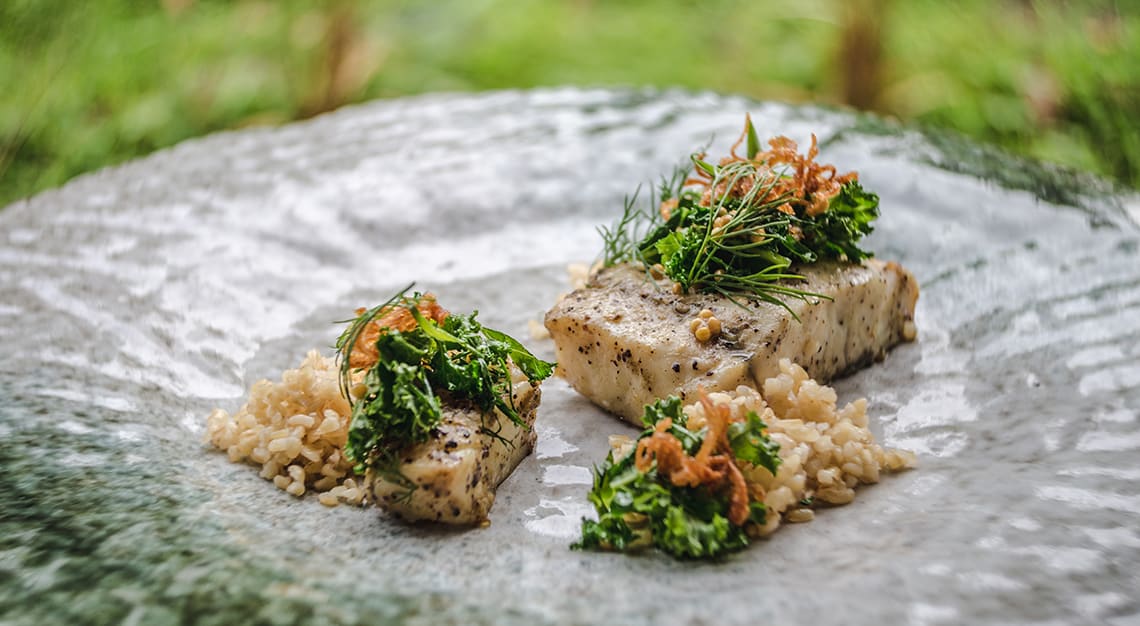 Private chefs
Can't decide between a home-cooked meal and a fine dining one? A private chef's table will have you indulging in both worlds. Such intimate experiences have been heating up Singapore's culinary scene in recent years, what with noted chefs cooking in their own kitchens and opening the doors of their homes to eager gastronomes.
Started by ex-Michelin star restaurant chef, Christopher Kong – who has worked at Guy Savoy, Waku Ghin and The NoMad in New York – is the Dearborn Supper Club. For S$138 per person, Kong serves modern American, fine-casual menus that highlight sustainably and regionally sourced greens, grains and seafood, all plated to perfection.
Focusing on Asian flavours, Ang Wei Ming is another chef welcoming discerning diners into his home. Channelling his experience working at Atlas Bar in Singapore and resorts in China and Japan into Wei Private Kitchen, Ang takes palates on an eight-course voyage through the region with specialities like suckling pig and Penang-style prawn soup with pork belly, starting at US$100 (S$139) per head.
Planning a series of events? Keep Club Vivre's contacts on hand. This on-demand chef service lets you choose from a database of top chefs and their original menus, be it for a grand gala, a family barbecue fete,or a client lunch, transforming the boardroom into a master chef-worthy restaurant.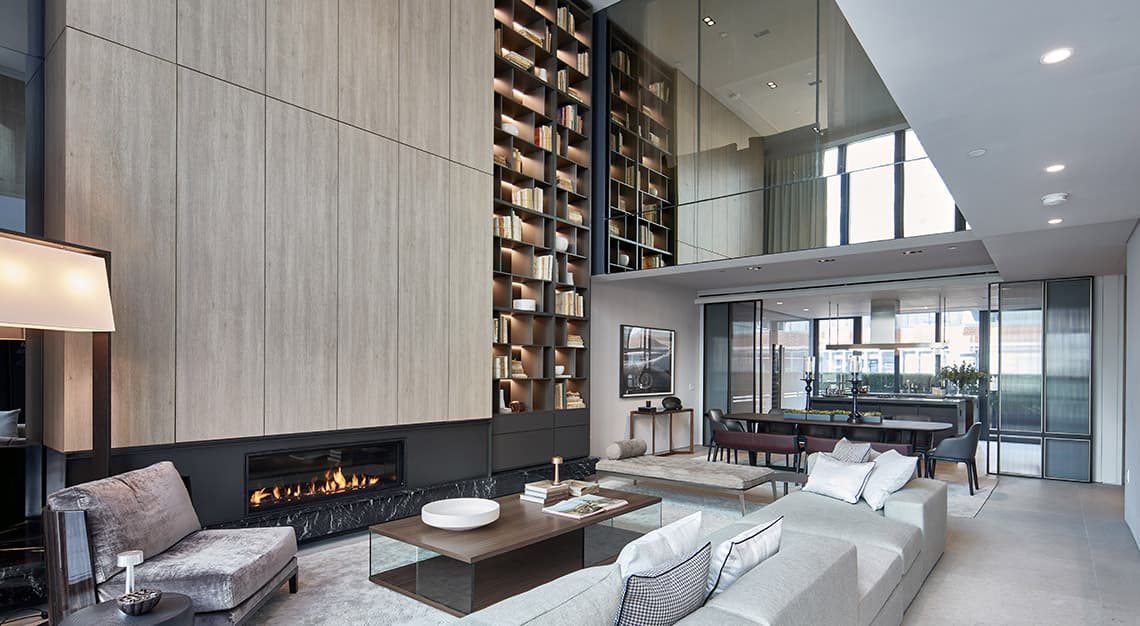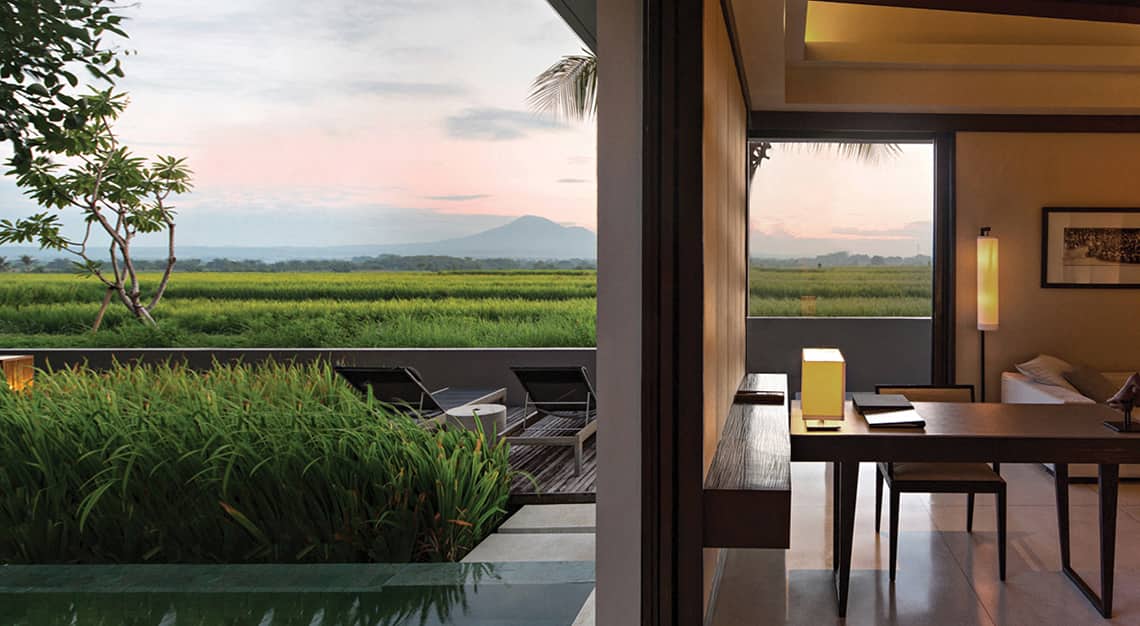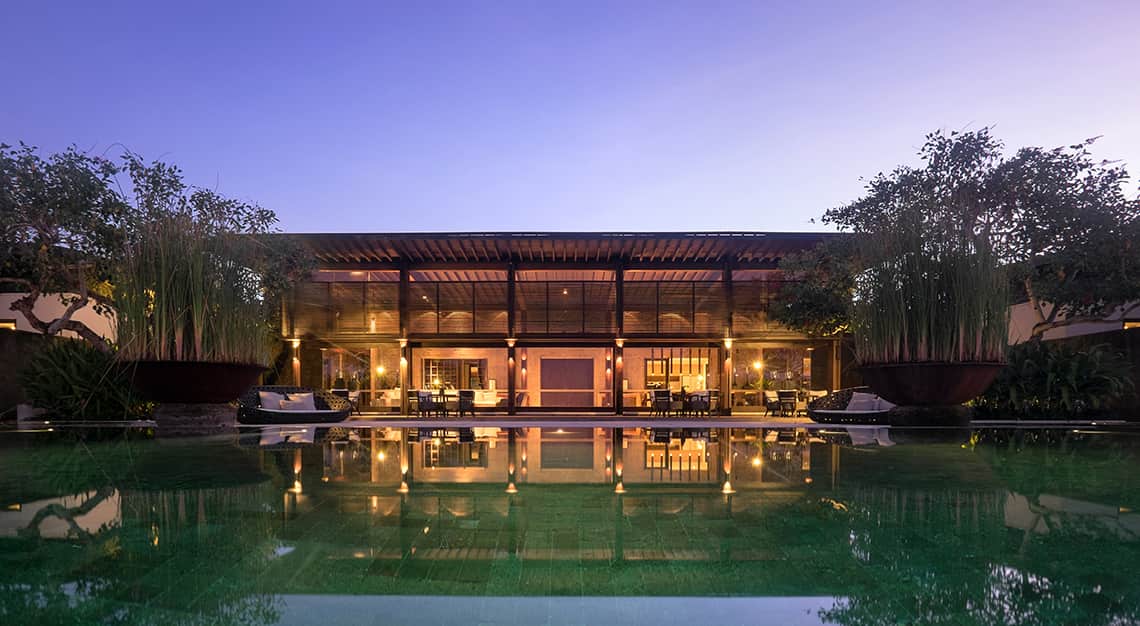 Designer architects
What makes a house a home, isn't just what, or who, fills it, but in the way it is built, constructed with elements reflecting the characteristics of their inhabitants and their lives. Called upon for projects that connect not just people, but spaces, light and the environment, is award-winning Ling Hao of Linghao Architects. He creates these transcendental spaces with some sort of nature intervention, where greenery and fresh air flow and intertwine open-concept, minimalist rooms that are often designed with a raw, industrial palette and undulating curves.
For new homeowners who prefer a more gleaming, uptown but no less serene aesthetic is SCDA Architects. Helmed by noted architect, Chan Soo Khian, this design studio specialises in a pristine engagement of the elements, often blurring boundaries between inside and out, using sculptural lines to fuse natural elements or sleek, urban construction. Those looking to reside in tranquil, contemporary oases in the city look to SCDA Architects, whose works include Soori Bali, Soori High Line in New York, The Sanya Edition in China and InterContinental Singapore Robertson Quay to name a few.
On the opposite side of the spectrum is Design Intervention, with a portfolio of new-build colonial-style bungalows and lovingly restored old-world structures, mostly beaming with maximalist exuberance, eclectic glamour and refined East-meets-West interiors. Besides constructing and fitting some of the most stylish properties around the world, Design Intervention also boasts an award-winning product design team for bespoke furniture and couture rugs to add kaleidoscopic wonder into a home.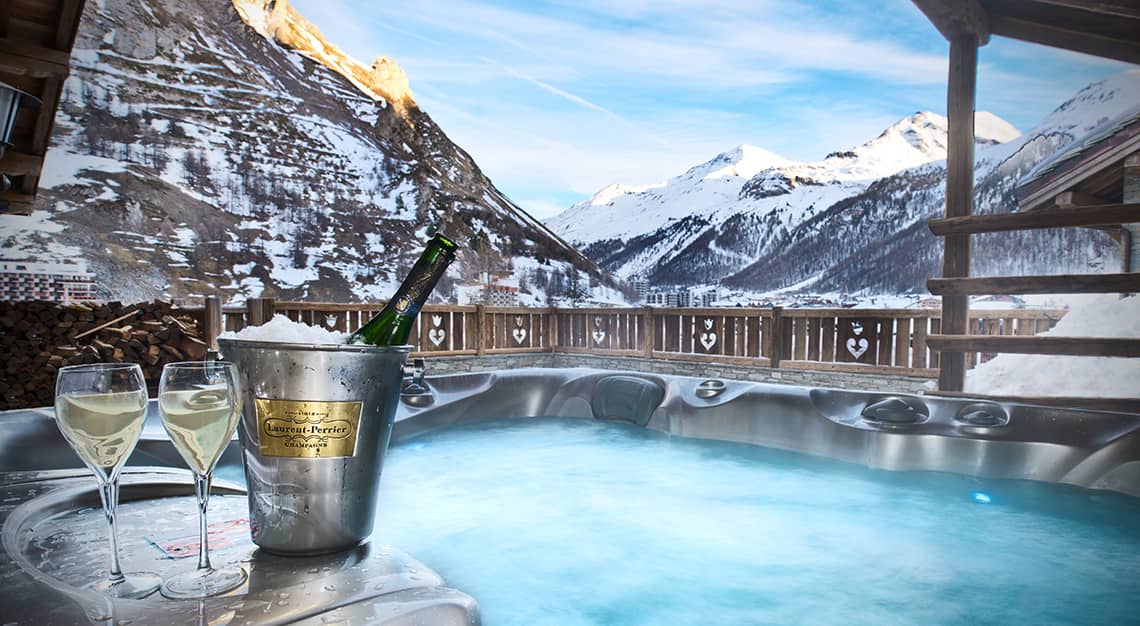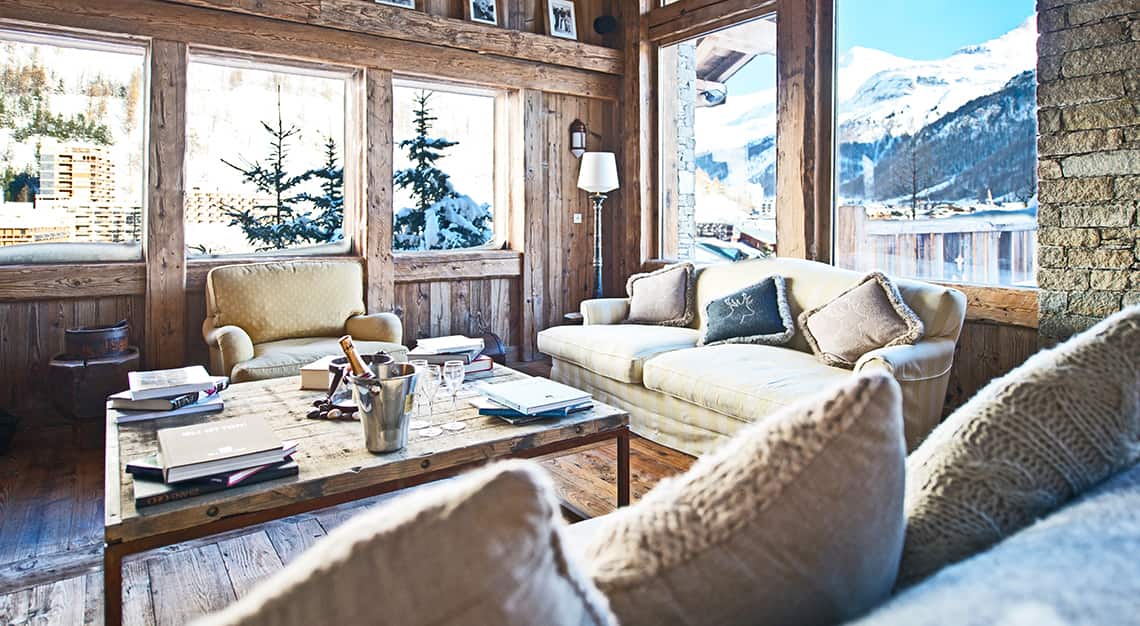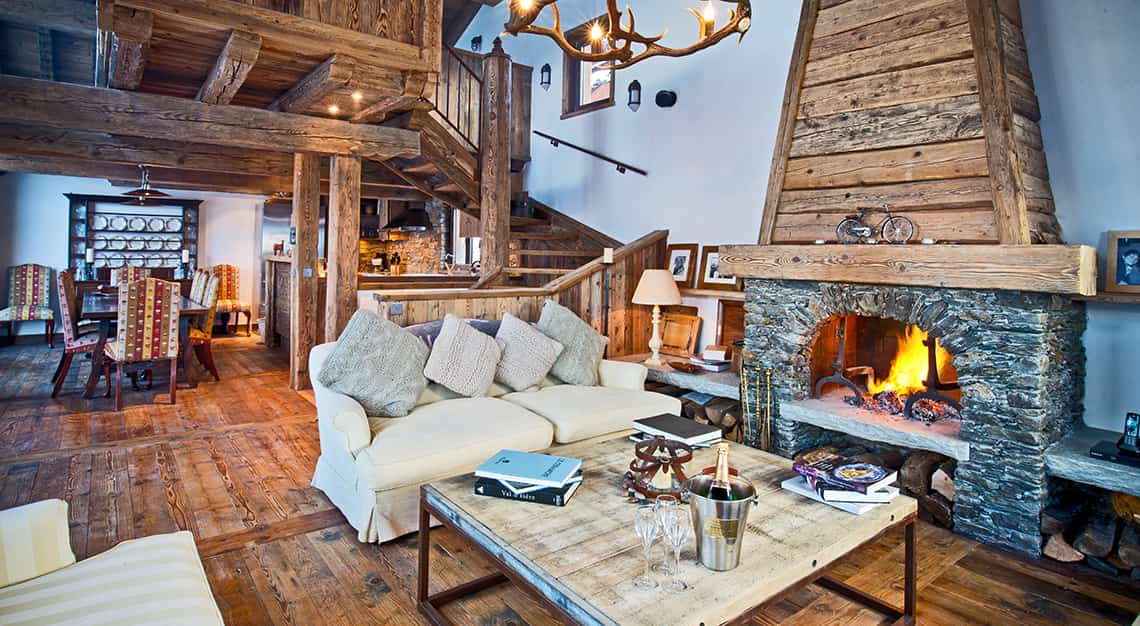 Travel specialists
A great escapade should be exactly that – an escape from reality. So the last thing you want to be doing is extra work for a vacation, like planning the itinerary, when all you really need is to take a break. Enter Scott Dunn and Aspire Lifestyles, luxury concierges that specialise in tailor-made travel experiences where every detail is personalised and taken care of for you.
Boasting end-to-end holiday planning and arrangement services, they are your tour operator and travel agent rolled into one luxurious package, pulling together some of the most exclusive experiences to fulfil your grandest bucket-list dreams. Think escaping to Patagonia and walking in the footsteps of a gaucho (Argentine cowboy), fine dining in a medieval castle backdropped by rolling hills, or venturing into the Amazon to meet local tribes – all with a professional photographer as your guide, capturing every moment.
That's another highlight about Scott Dunn's service – it has a pool of specialists in every region who will roll out the red carpet with local knowledge and unparalleled access. Also offering a host of high-performance concierge services, Aspire Lifestyles won't just curate and compose every detail of your dream vacation, it sweeps you up in luxury from the moment you leave your home with a private chauffeur and a full suite of airport services – like expedited security procedures. And because it's an International SOS company, a global leader in international medical and travel security assistance, you can journey with a complete peace of mind, what with every possible emergency prepared for, and highly qualified doctors, multilingual coordinators and logistics experts on hand anywhere in the world.