In our weekly series, we bring you the latest in luxury news from around the world. This week's highlights: Oliver Peoples teams up with Master & Dynamic, Swire Hotels' The Opposite House unveils a host of new art spaces and dining venues, Tiffany & Co.'s Personal Shopping Service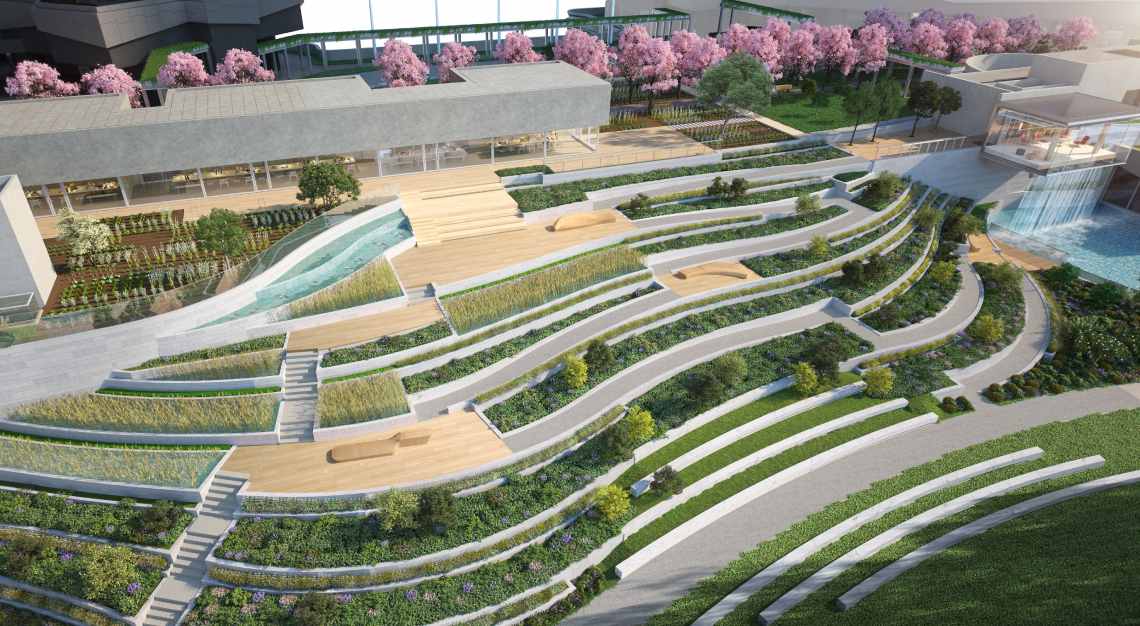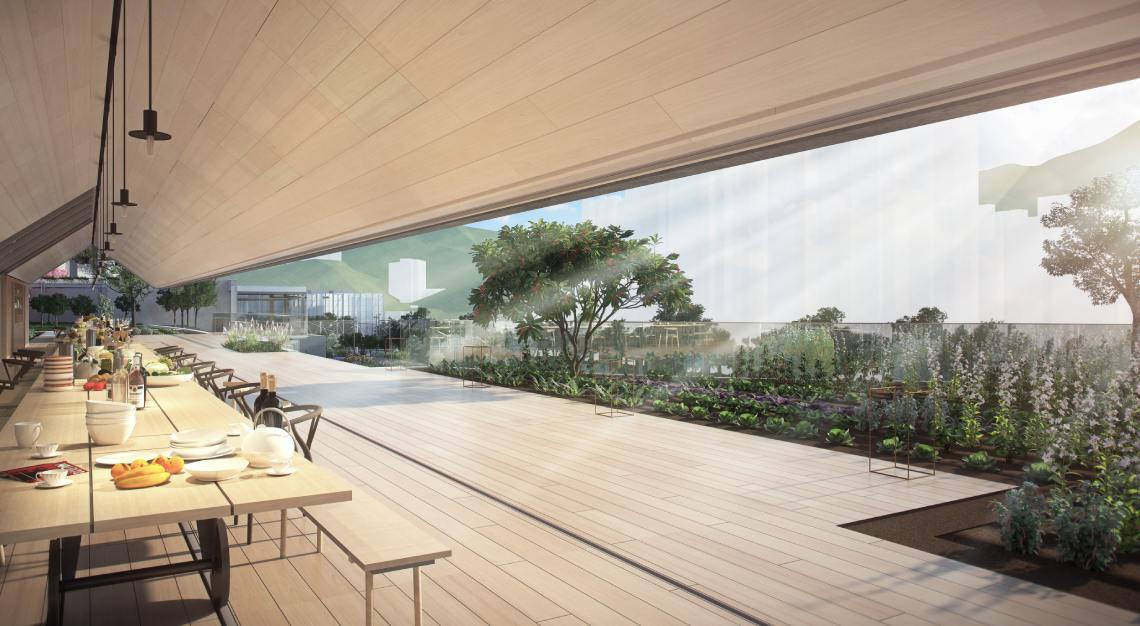 New World Development launches The Pavilia Farm in Hong Kong
Why you should care: The Pavilia Farm, New World Development's latest residential concept in Hong Kong, is rooted in wellness and sustainability. To promote the mental and physical well-being of its residents, the residential development seamlessly incorporates urban farm living and communal spaces. The clubhouse, for instance, is surrounded by 26,012 sqm of lush landscaping. Residents will also be able to cultivate their own produce in plots of urban farmland, and enjoy a unique farm-to-table experience at The Farm House, a spacious, communal kitchen.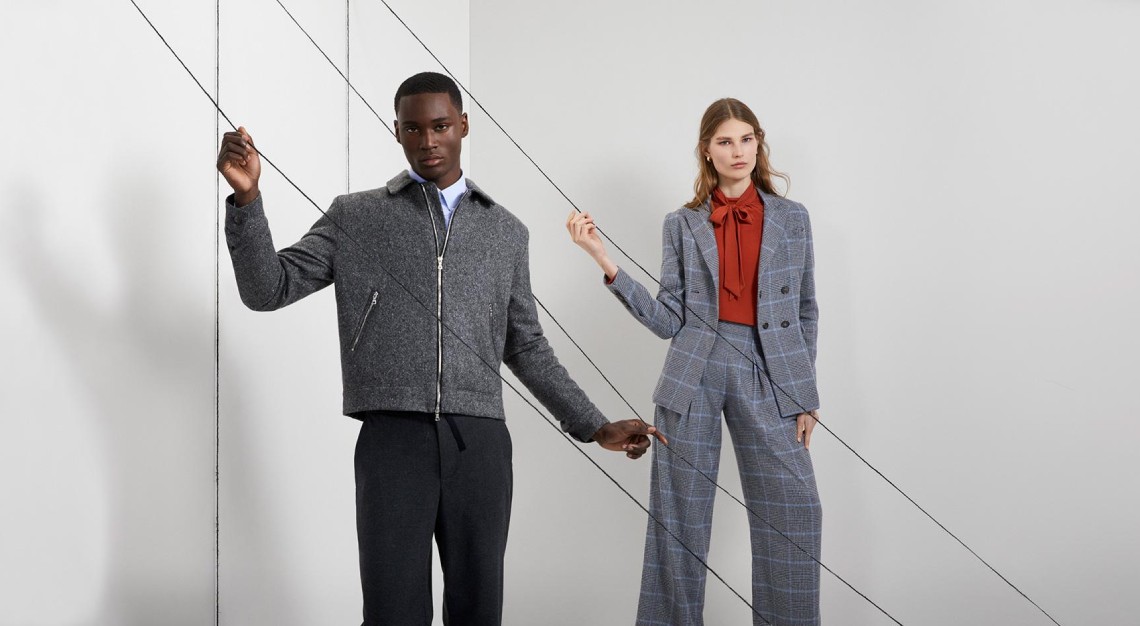 The Modern Artisan is Prince Charles' new sustainable fashion project
Why you should care: In partnership with the Yoox Net-a-Porter Group, The Prince's Foundation (an educational charity established by Prince Charles) has launched The Modern Artisan, a sustainable men's and women's capsule collection. Designed and manufactured by a group of students, the collection uses eco-conscious materials like full traceable eco-silk, while drawing from Yoox Net-a-Porter's extensive customer database to create pieces that are both stylish and contemporary. The collection will be sold across the Yoox, Net-a-Porter, Mr Porter and The Outnet's online platforms, with profits being donated to The Prince's Foundation.
The Prince's Foundation x Yoox Net-a-Porter Group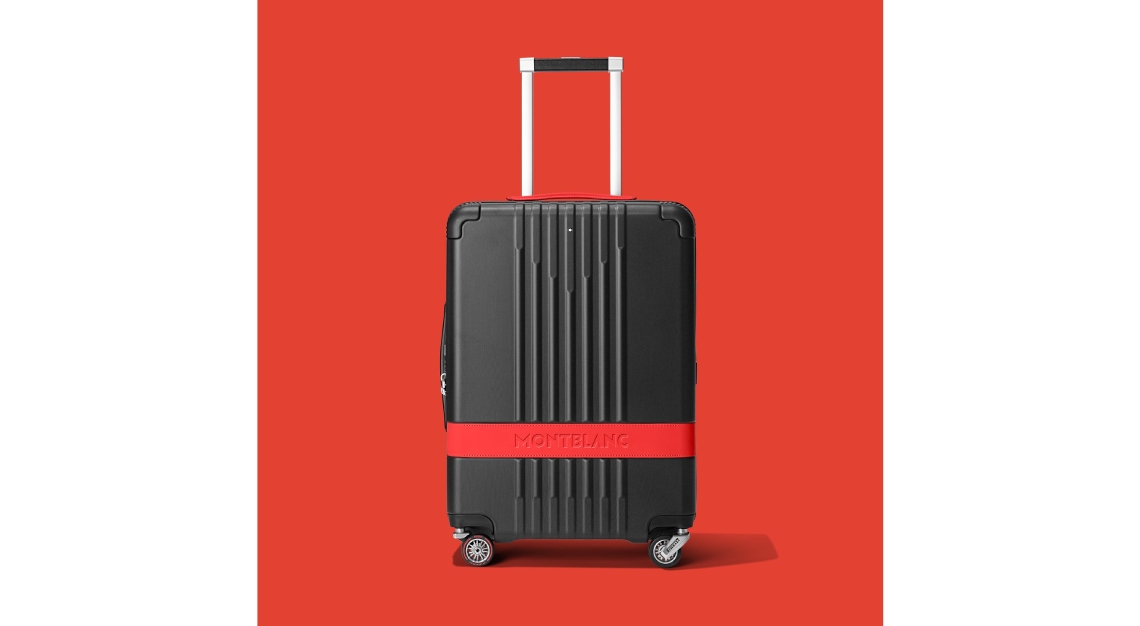 A limited-edition cabin luggage by Montblanc and Pirelli
Why you should care: Following the debut capsule collection launched last year, Montblanc and Pirelli have once again collaborated to release a new version of the MY4810 luggage. The sleek luggage features a streak of rubberised red leather running across its black polycarbonate lightweight shell, and is fitted with specially developed ball-bearing wheels mirroring Pirelli's high-performance motorsport tyres. Lasered onto the aluminium handlebar is also a distinct 'Montblanc x Pirelli' collaboration label. The MY4810 luggage will be limited to 3,000 pieces worldwide and retails for S$1,800.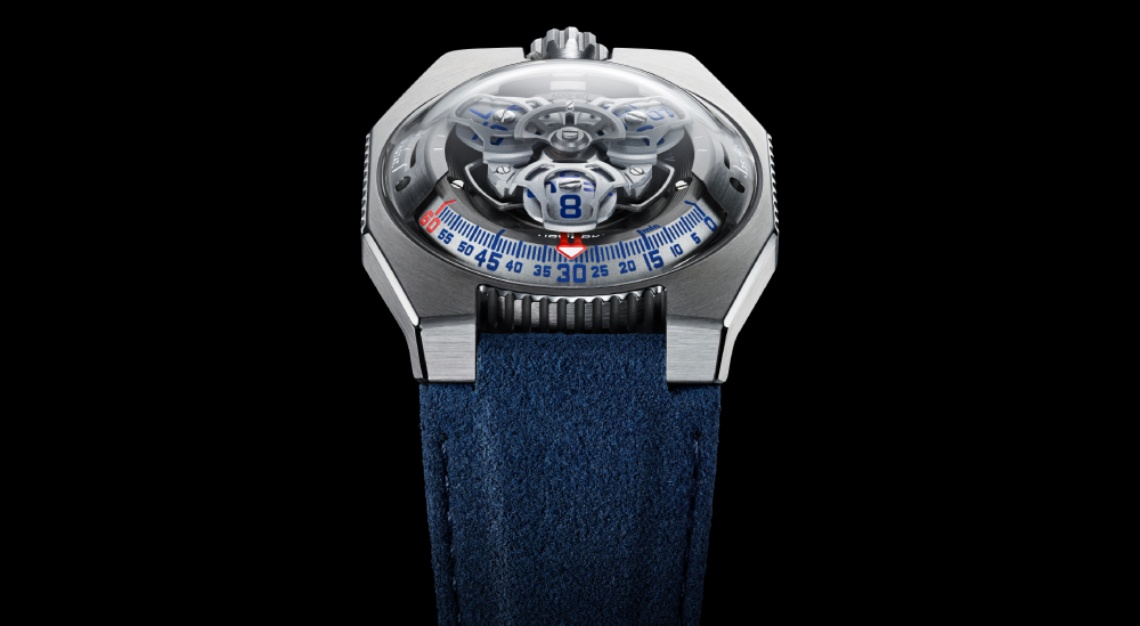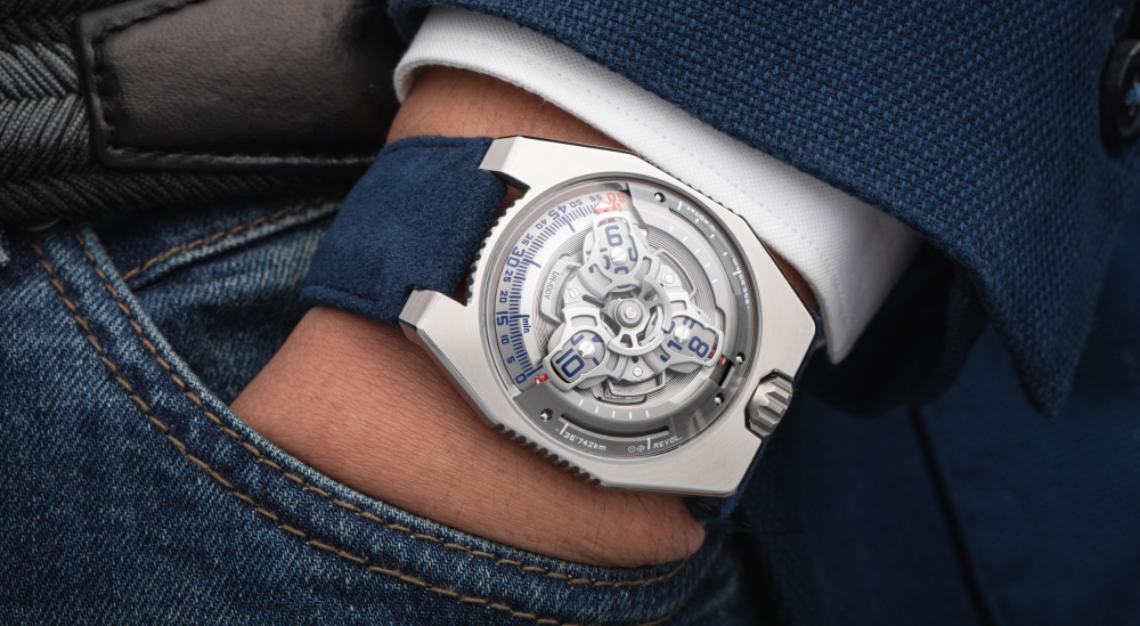 Urwerk releases the UR-100V Iron Watch
Why you should care: In its latest addition to the UR-100 series, Swiss luxury watchmaking brand Urwerk, has crafted the UR-100V Iron from steel and titanium by hand. It has a distinct angular dome made from transparent sapphire crystal, with a dial featuring Urwerk's signature wandering hour and minute markers, which indicate how far you've moved through space. The timepiece operates on the Calibre UR 12.02 movement and has a full 48 hours of power reserve. Yours for a cool S$70,682.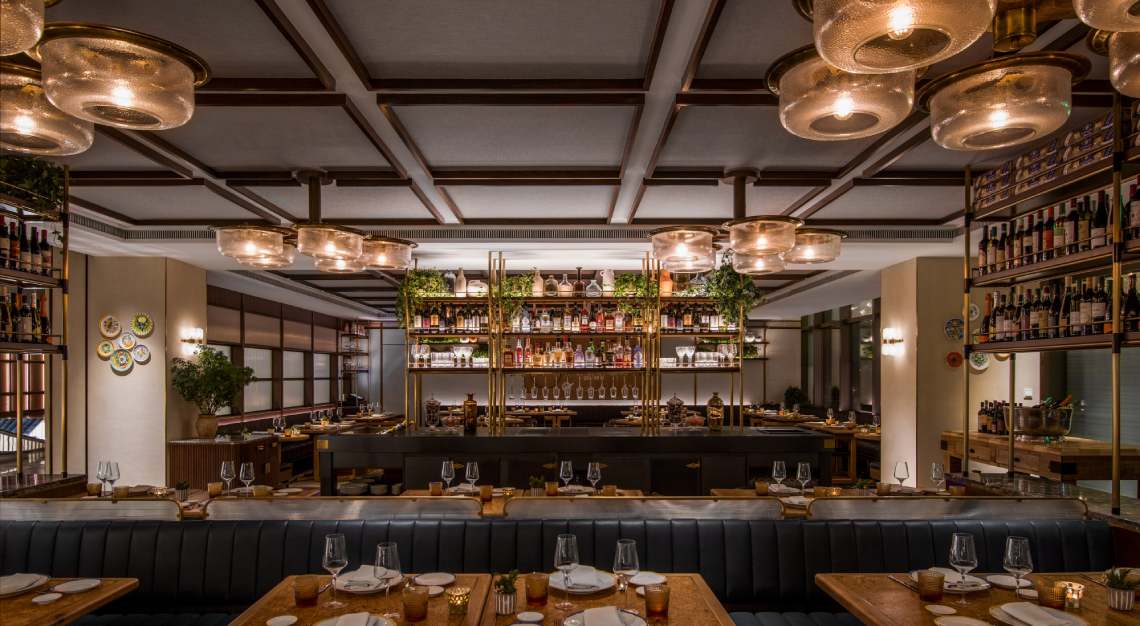 Swire Hotels' The Opposite House unveils a host of new art spaces and dining venues
Why you should care: The Opposite House in Beijing, which forms part of Swire Hotels' The House Collective, has recently undergone a renovation to include a host of new art spaces and exciting dining venues. The House's redesigned lobby features a unique origami-like installation by architect Kengo Kuma as its centrepiece, and has a new gallery space to showcase curated artwork. Adding to the House's distinct character and sense of style is the Commune, a new multifaceted arts and events space ideal for corporate, social and private events. Three new dining and bar concepts have also been introduced, such as the grand Union bar and Frasca, a contemporary Italian restaurant.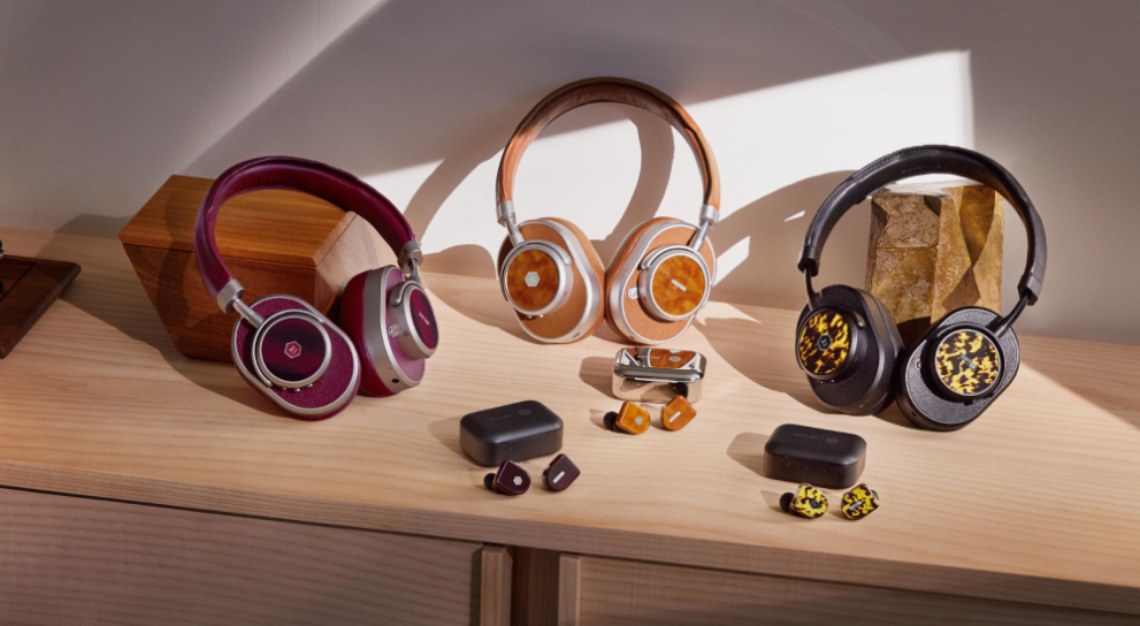 Oliver Peoples' latest collaboration with Master & Dynamic comprises premium sunglasses, earbuds and headphones
Why you should care: Oliver Peoples has teamed up with premium audio company Master & Dynamic on a limited-edition trio of sunglasses, earbuds and over-ear headphones. The collection draws heavily from a vintage aesthetic, such as the OP-505 sunglasses which sports a filigreed temple and bridge, and comes in three exclusive shades of acetate. Both the wireless headphones and earphones feature acetate detailing as well, and offer active-noise cancelling capabilities. The former is made from lightweight aluminium and leather, while the latter comes housed in a stainless-steel charging case. Prices for the sunglasses range from S$634 to S$1,079, whereas the earphones and headphones retail for S$402 and S$672 respectively.
Oliver Peoples x Master & Dynamic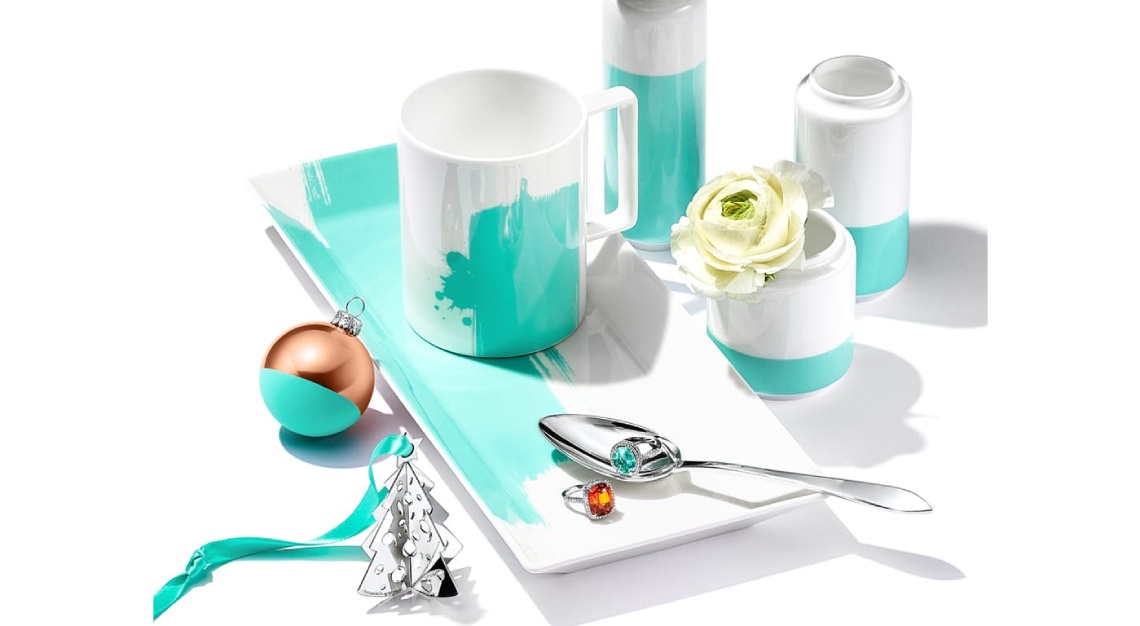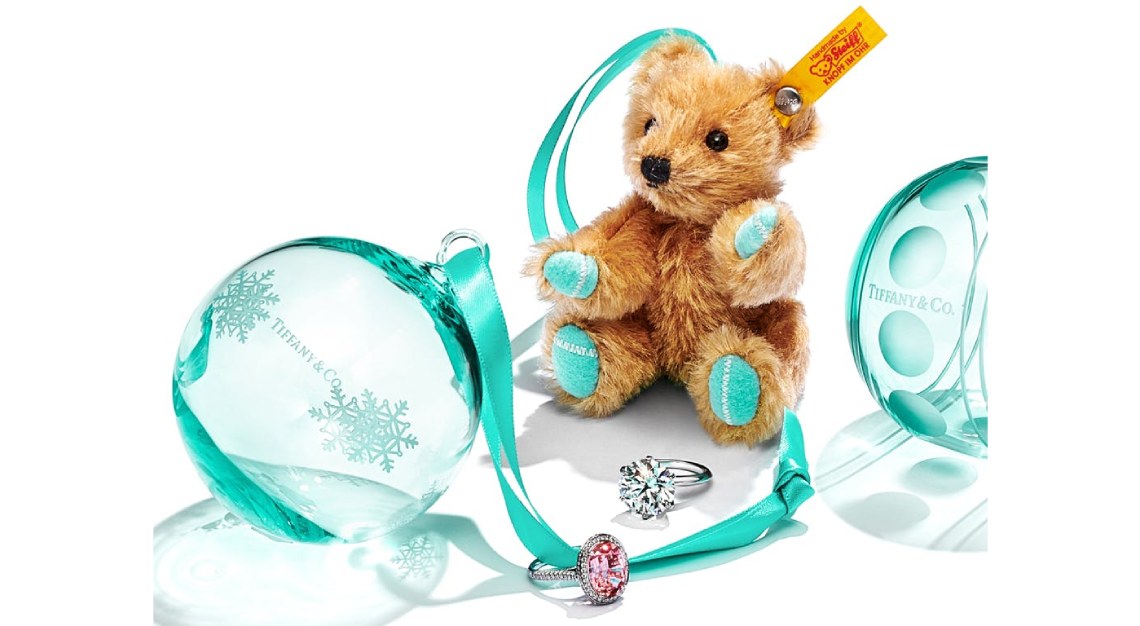 Fulfil your shopping needs this holiday season with Tiffany & Co.'s Personal Shopping Service
Why you should care: First launched in July 2020, Tiffany & Co.'s online Personal Shopping Service is dedicated to providing customers a hassle-free shopping experience. From now till 24 December 2020, the New York jeweller has released a selection of exclusive holiday gift items, only available through the online service. These include a limited-edition Tiffany Love Teddy Bear, designed in collaboration with German toy company Steiff, as well as an Elephant Baby Blanket made from cashmere. Also available are collections of homeware and ornaments, from exquisite tea sets in bone china to barware made from crystal; and of course, Tiffany's extensive range of jewellery and accessories.
In case you missed it: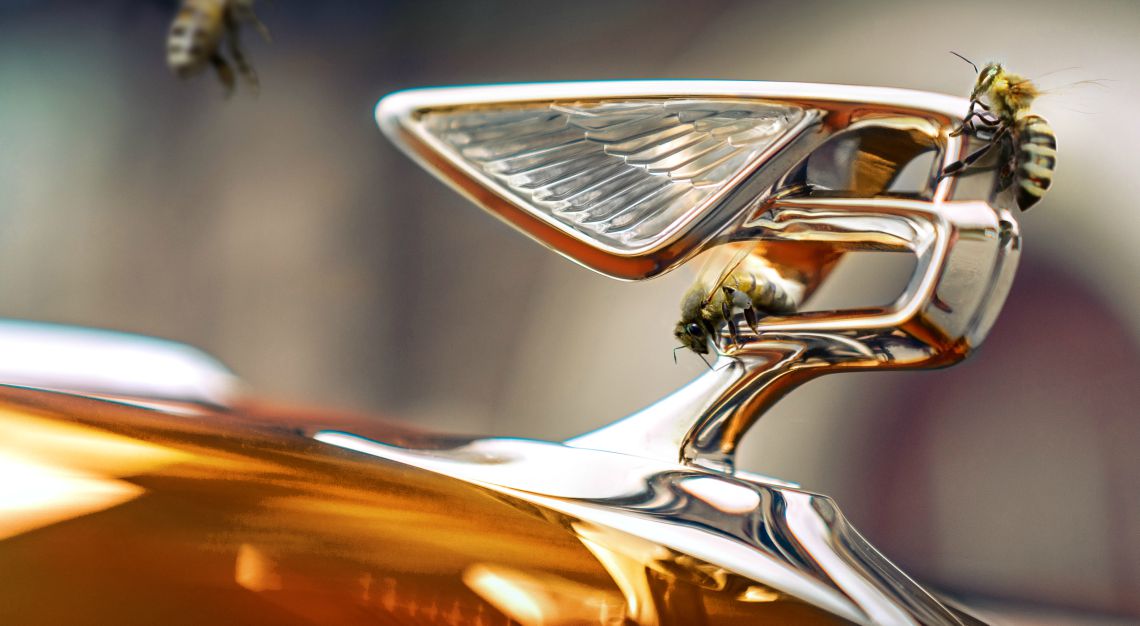 Bentley plans to go fully electric by 2030
Along with that, it will also be a carbon-positive manufacturer by that time.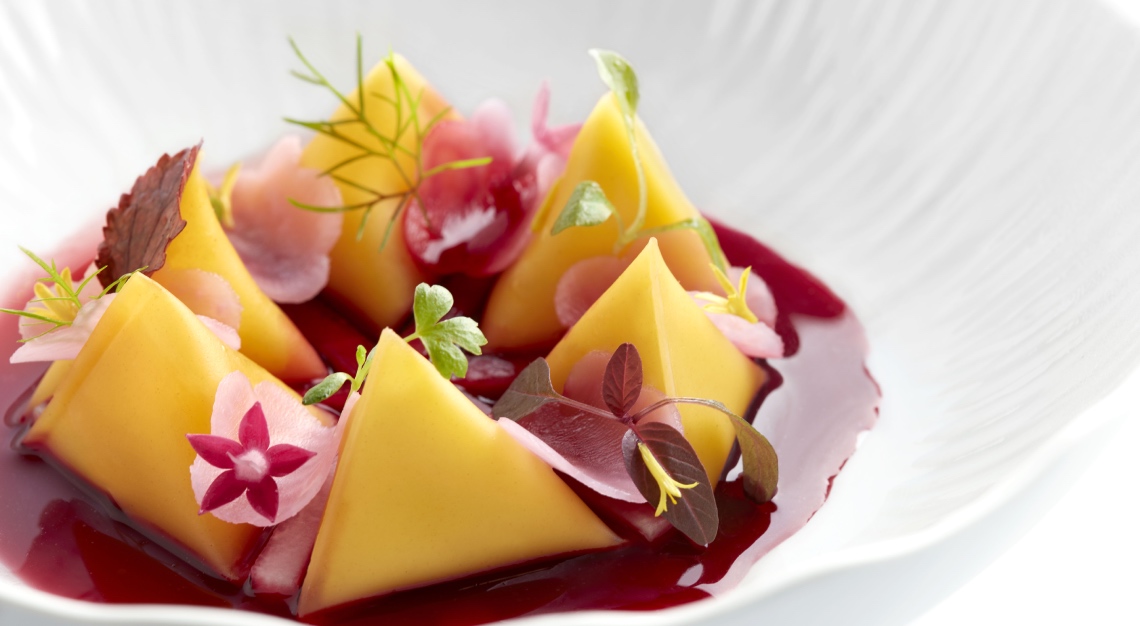 Expect only a good time at The Macallan's Private Dining Experience
For a meal that merits the extra attention and intimate space, The Macallan's Private Dining Experience is what you need.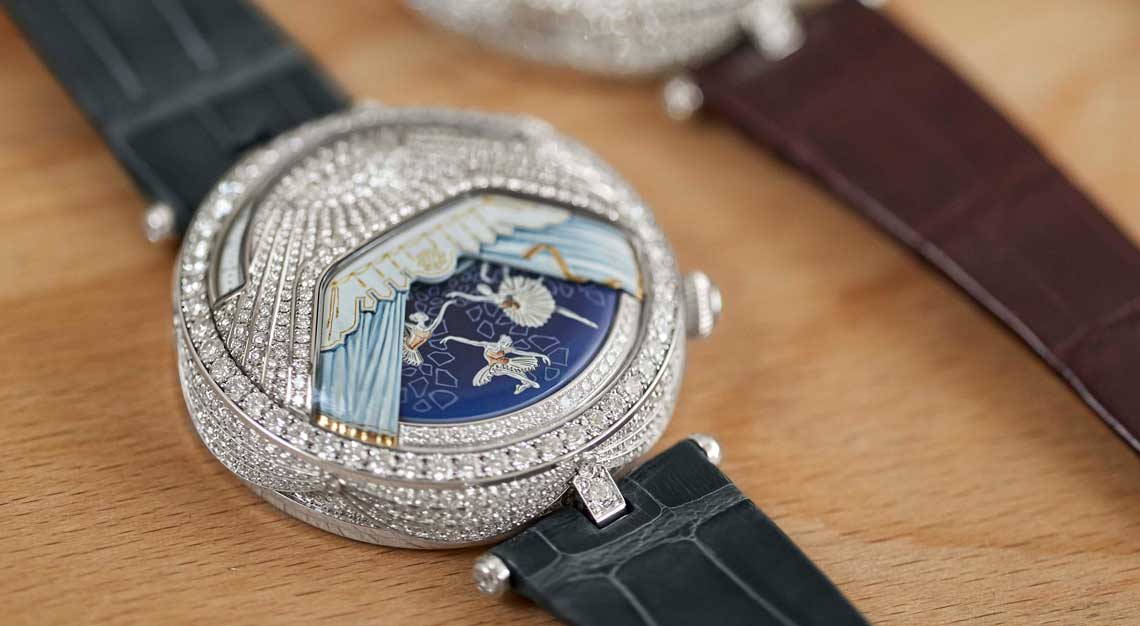 Van Cleef & Arpels grande ode to ballet
Enjoy a three-part ballet performance that encompasses sight, sound, and movement.