bedazzling lights
The Light to Night Festival returns in full swing for a second year, but this round more vivid than ever. Themed Colour Sensations, this year's precinct-wide interdisciplinary arts festival will be held from now until 28 January. Expect Singapore's Civic District to be bathed in a vibrant splash of colours with awe-inspiring installations exhibited both indoors and outdoors. You may not be one for braving the weekend crowd, but these three interactive installations at the festival are definitely worth the visit.
OH! Treasure Chest By OtherHalf
Remember your childhood days, where toy kaleidoscopes were used as a medium to witness a landscape of mind-boggling psychedelic patterns and visuals? OtherHalf, founded by Arty Guava and Sumay C, has taken this concept and magnified it multifold.
Step into a life-sized kaleidoscope bounded by mirrors that form an octagon. You'll be transported back to the good old days of peering at shapes and objects through a pair of lens — only this time you'll be one of them too. Take a closer look at the objects in question, they're items found in the Asian Civilisations Museum itself.
Asian Civilisations Museum
1 Empress Place
House Of Mirrors By Christian Wagstaff And Keith Courtney
Walking into the House of Mirrors is like embarking on a journey that marries delight and paranoia. Spearheaded by Melbournian artists Christian Wagstaff and Keith Courtney, the exhibition is a bewildering maze of endless mirrors that takes you through thousands of perplexing optical illusions.
Here's the catch: Once you enter, there's no turning back. Feel your way around and explore, or escape, if you will. You'll only be freed once you've found the exit, located at the other end of the maze.
Empress Lawn (facing Victoria Concert Hall)
9 Empress Place
Chromascope By Spinifex Group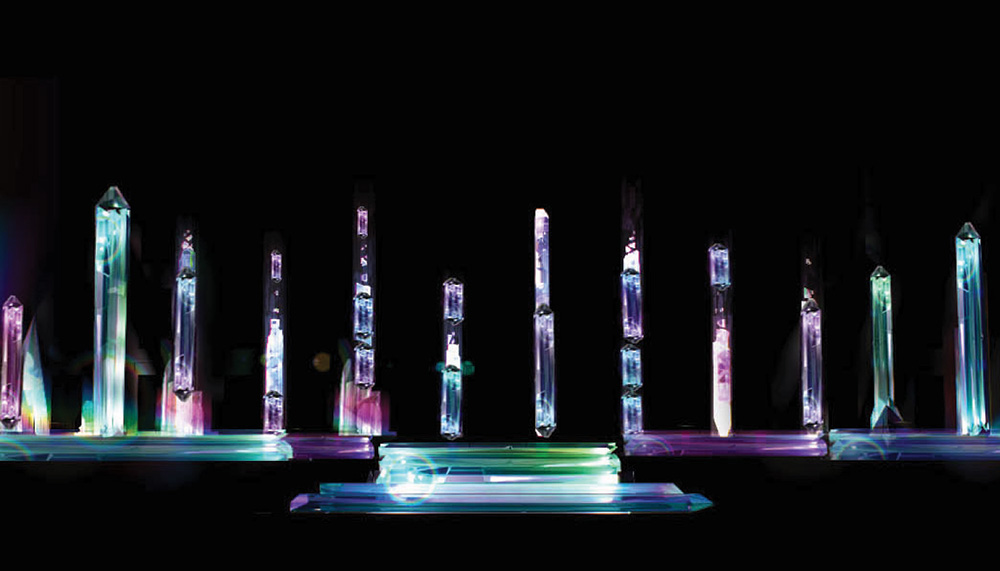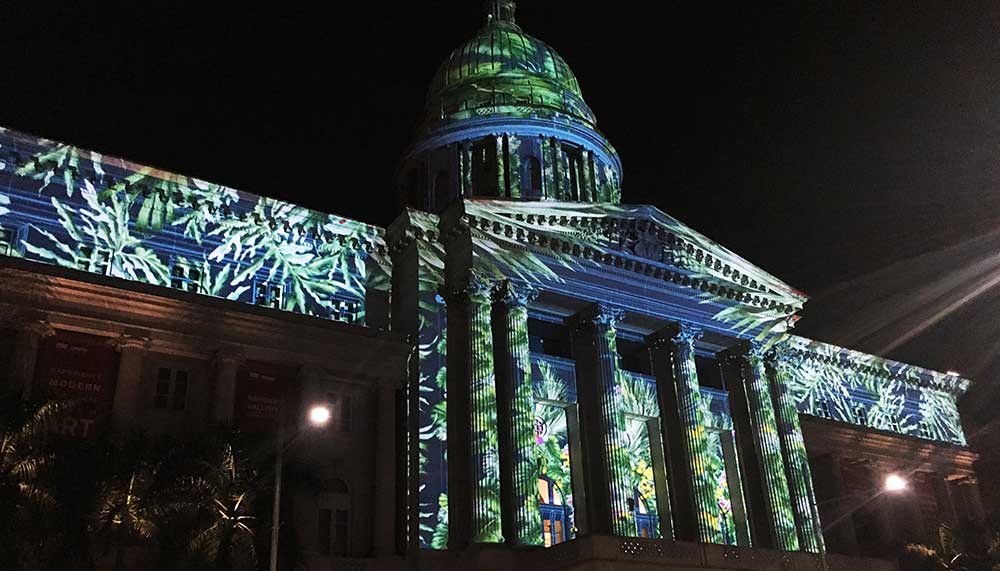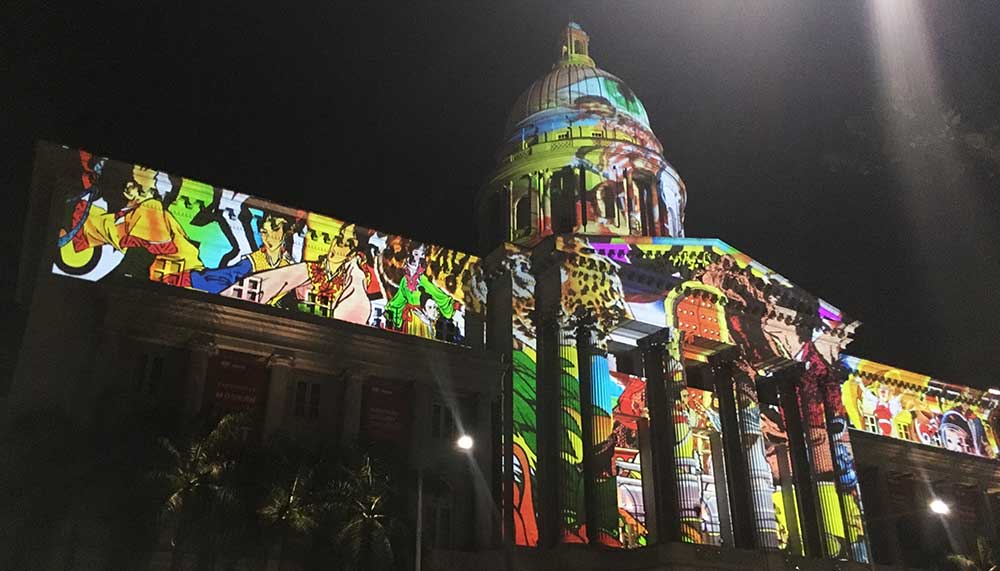 Similar to the previous year, once evening falls, National Gallery Singapore turns into an engaging canvas for various artists to digitally project their artworks. This year, Spinifex Group has been tasked with the job.
Thirty light projections in different artistic styles by local and Singapore-based artists flash on the facade of the gallery, forming a multicoloured coat against a plain background.
But this year, an extra element of fun has been incorporated into the installation. In between the light projections, the group has designed games that encourage participation from attendees. Head to the Padang opposite the gallery and look for stomping pads that are right opposite the pillars of the old City Hall. Stomp as hard and as quickly as you can on the pads, competing with other attendees to scale the pillars in the quickest possible time. Your prize? A blare of celebratory horns projected through the speakers.
National Gallery Singapore's City Hall
1 St Andrew's Road