No request is too far-fetched for this young pastry chef. And for him, perfection certainly pays off in the world of culinary arts
According to Amaury Guichon, creativity in pastry is not restricted by rules. In fact, the sky's the limit. This is one principle that has catapulted Guichon to some of his biggest career milestones as a culinary artist – now dubbed one of the most emblematic figures of the new generation of pastry chefs.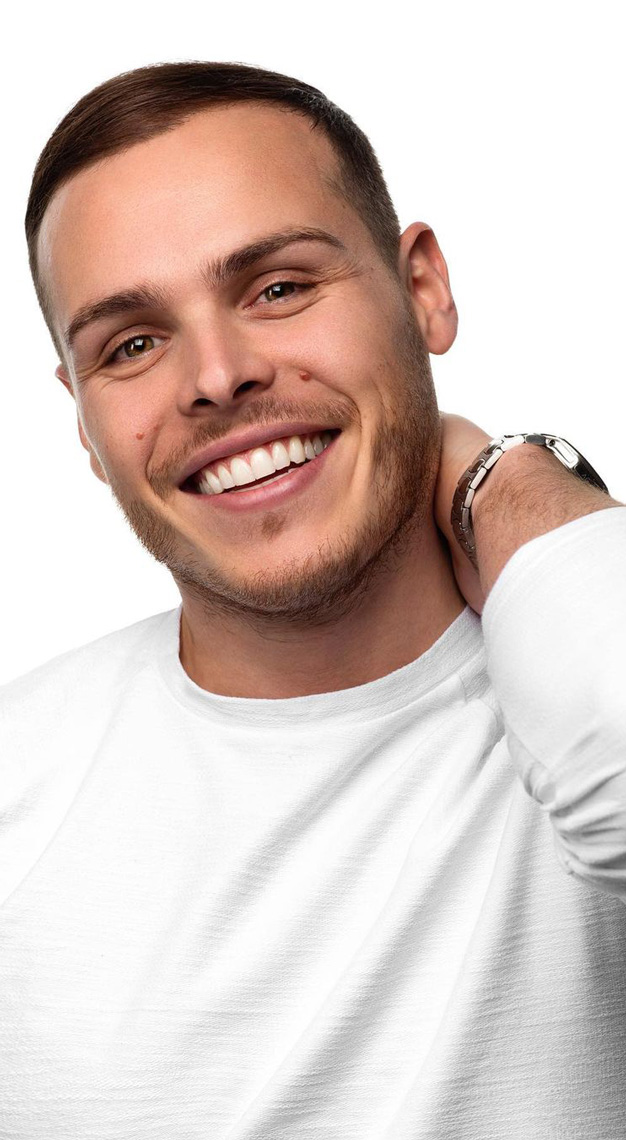 It was 2005 when Guichon had his first taste of the culinary world. At 14 years old, he moved to France to begin working in the line of savoury foods at L'École Hôtelière Savoie Léman, where he learned the ropes of the job for two years. The experience, however, didn't quite satisfy Guichon's huge appetite for the culinary arts. This saw him returning to Switzerland, his birthplace, to pursue training in pastry. In two short years, Guichon completed the pastry (CAP) at Wolsberg College, emerging as the champion in the Apprentice Chocolate Showpiece Contest – and the rest, as they say, is history.
Today, Guichon creates extravagant, one-of-a-kind chocolates and pastries that take the form of animals, fruits and items such as a drum, compass and dumb bells. "You can set free your imagination and develop amazing work inspired by a flavour, an ingredient or an idea. Everything starts from a sketch, which is then elaborated by means of several tests until we reach perfection," posits Guichon, as he reflects on his creative flair as a pastry chef.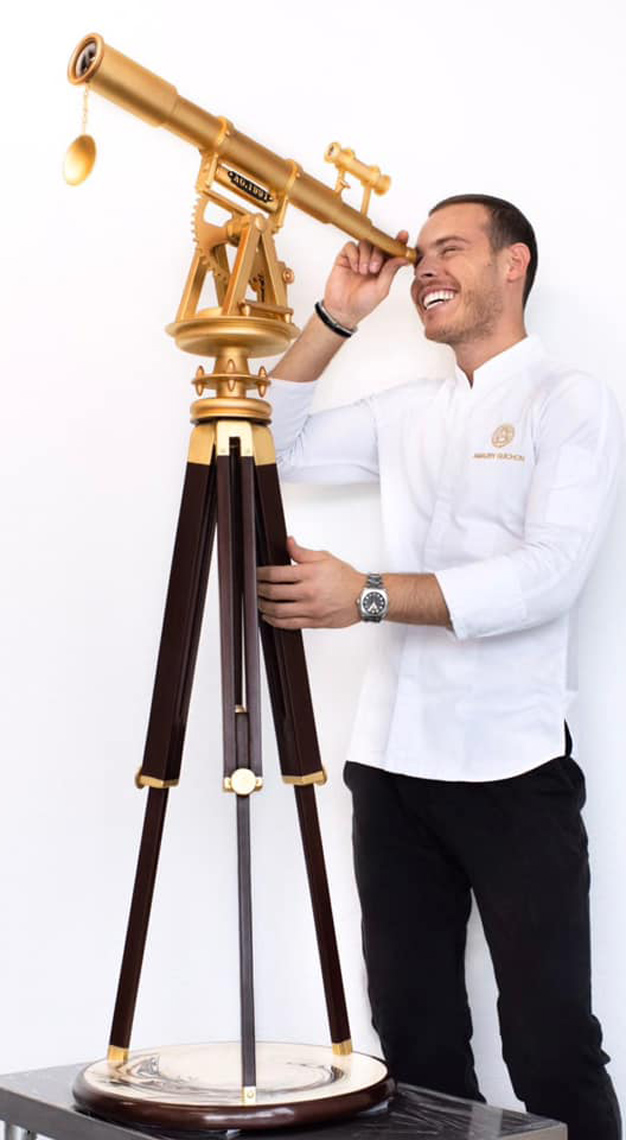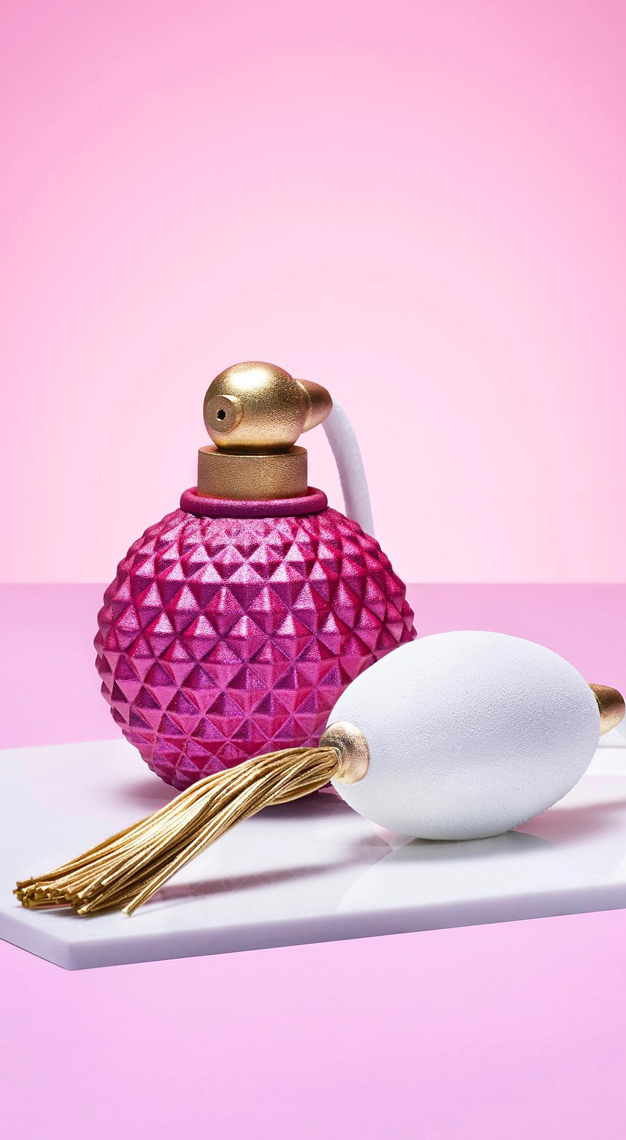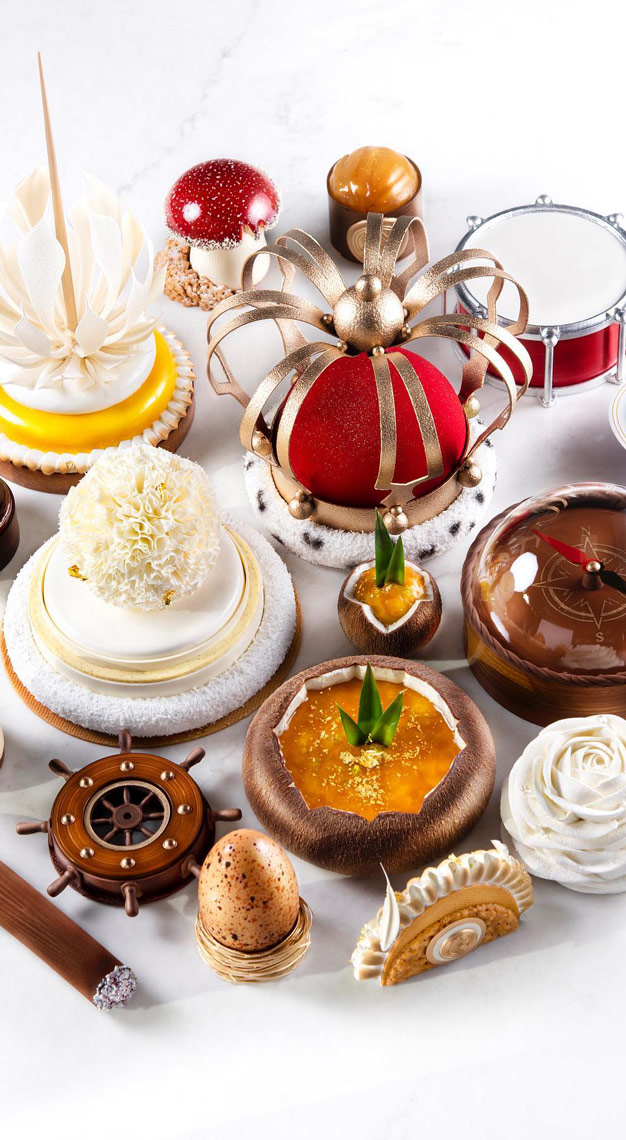 Take a look at some of his most iconic creations and you'll understand Guichon's outlook on creativity – a chocolate telescope, 90kg elephant, motorcycle, and most recently, an eagle that's constructed from 22kg of chocolate. The eagle sculpture stands at 1.36 metres high, intricately bedecked with 1,700 handcrafted chocolate feathers. Mediocrity is not in his vocabulary.
And for one, Guichon has a smart eye for combining art and flavours. The Coffee Clock is one of his oldest pastry creations that embody this; a beautiful amalgamation of a double chocolate chip cookie, a moist hazelnut/coffee financier sponge, soft coffee crémeux, and finished with a delicious soft coffee caramel and a light chocolate mousse. It's not just a treat for the eyes, but one for the palate. Guichon explains, "Personally, I love to visually play with people's mind, but I want them to have a good surprise taste wise. Whether the visual is a compass, a clock, or a bubble gum dispenser, you will always get a hint of the flavour profile."
The chef also reveals his favourite creation of all time – and it's none other than the entremet cake that was designed for his wife and named after her, Fiona. The almond cake rests on a crunchy almond sable base, and topped with a 'carnation flower' meticulously crafted from white chocolate and a cheese scraper hailing from Switzerland. Budding pastry chefs may even try their hands on making the dessert thanks to Pastry Academy, an educational platform founded by Guichon.
"Pastry Academy melds my complete devotion for my craft and passion for education. I have been teaching all around the world for a long time and it was time to establish myself somewhere so I could do teach on a deeper level."