Mandarin Oriental Hyde Park wants to help you celebrate the coronation with tea at the royal table, an opulent suite stay, and more
Get ready to celebrate King Charles III's Coronation in the lap of luxury.
Mandarin Oriental Hyde Park, London has rolled out a specially curated series of bespoke experiences and events to mark the historic event. Not only does the series place you in a luxe suite via A Very Royal Occasion experience, you can have dinner at a two-star Michelin restaurant on-site, enjoy Coronation afternoon tea, partake in a special Mandarin Bar menu, and even go on a tour of all the King's favourite haunts around town.
The first of the offerings is the Time For Tea with Highgrove experience. Curated in partnership with Highgrove, the private residences of Their Majesties King Charles III and The Queen Consort, a special Coronation afternoon tea will be served at the royal table inside The Roseberry. Launched on 21 April 2023, the experience is inspired by British heritage and will serve a Cypher-topped pastry, an Oscietra caviar breakfast with a full English spread, as well as a selection of organic Highgrove teas—from Early Grey to English Breakfast—until 14 May 2023.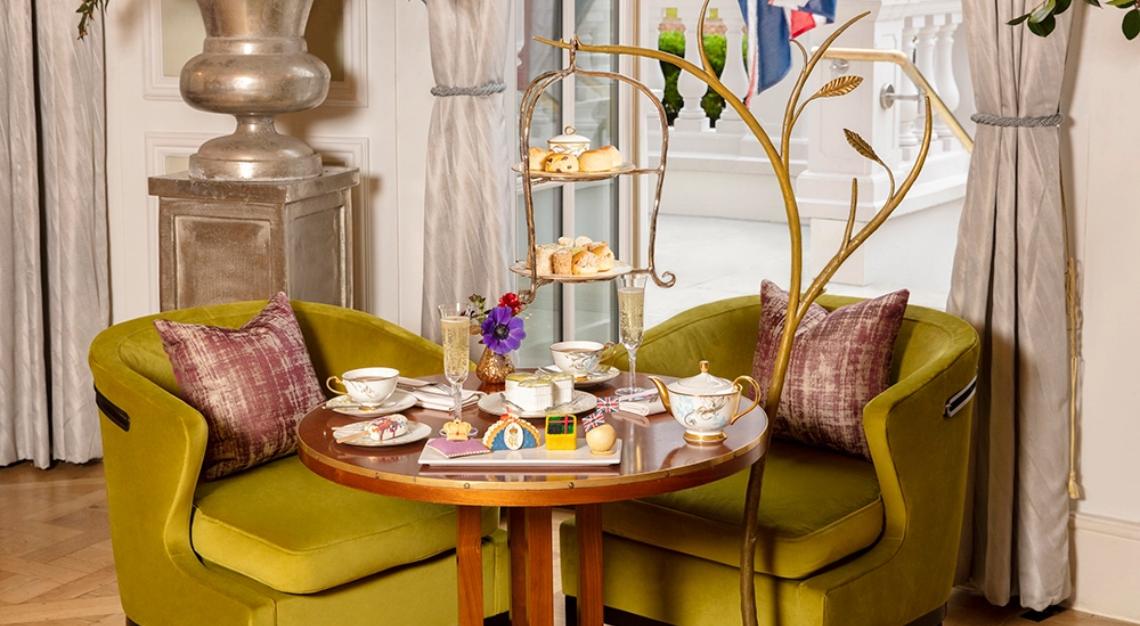 Not a tea person? Don't fret. At Dinner by Heston Blumenthal, you can enjoy a number of reinvented dishes served at previous British Coronation banquets. The Michelin two-star restaurant serves up a 'royal cooking' menu in which each of the four courses honors a different king in British history. There's a Coronation Chicken Tart for King James II (1685), a Veal Sweetbread for King George IV (1821), Fillet of Beef Royale for King Henry V (1413), and more. The menu is priced at US$192 per person, with an optional wine pairing for an additional US$155 per person, available from 1 to 31 May 2023.
During King Charles's Coronation on 6 May 2023, you can raise a glass to the monarch at The Aubrey and Mandarin Bar which will offer three unique whiskey cocktails, created in partnership with Laphroaig, from 1 to 9 May 2023. A 50ml bottle of Laphroaig whisky, the King's favourite malt whisky, will also be given to guests enjoying the royal experience.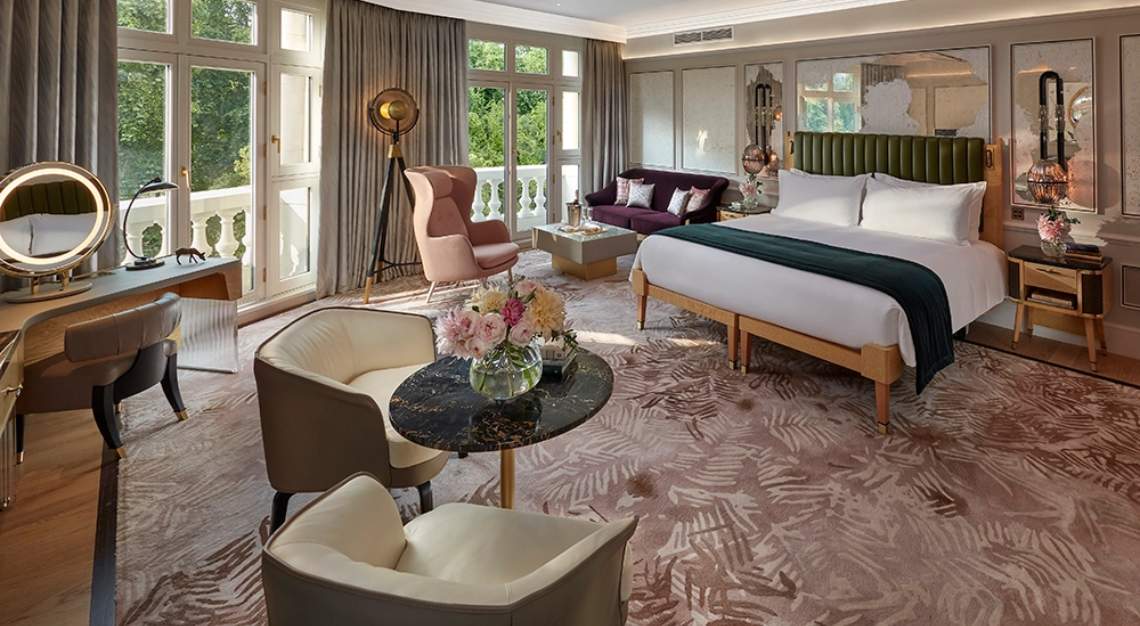 Special sweets will be offered around the hotel for adults, children, and those passing by to celebrate the event as well. On 7 May 2023, you can grab a Coronation lollipop infused with flavours of vanilla and whiskey, and decorated with the King's cypher. A no-booze, vanilla alternative will also be available for children. Coronation-inspired canapés will also be offered to guests at The Roseberry and Mandarin Bar between 7.48pm and 8pm—marking the life of King Charles from his birth year to the year of his Coronation—over the event weekend.
The hotel's facade will be illuminated by a deep blue colour (the colour chosen for King Charles's Coronation Emblem) in celebration of the Coronation. Mandarin Oriental concierge will also provide you with special map to embark on a self-guided tour of the King's favourite shops in London with a Royal Warrant. A few of those businesses include Lock & Co., Floris, Gieves & Hawkes, Ettinger, and John Lobb.
Mandarin Oriental Hyde Park, London
This story was first published on Robb Report USA