The best is ahead with 2022's best travel experiences
Travel restrictions are lifting, hotels are opening, yachts are cruising and 2022 is the year to escape and explore in pure luxury. From sipping diamond-studded martinis in Tokyo to chasing the snow on a whirlwind global ski tour, the ultimate new ANZ openings as well as Montenegro, the Maldives and more – we've crafted the ultimate list of 19 luxury adventures and destinations for the year ahead.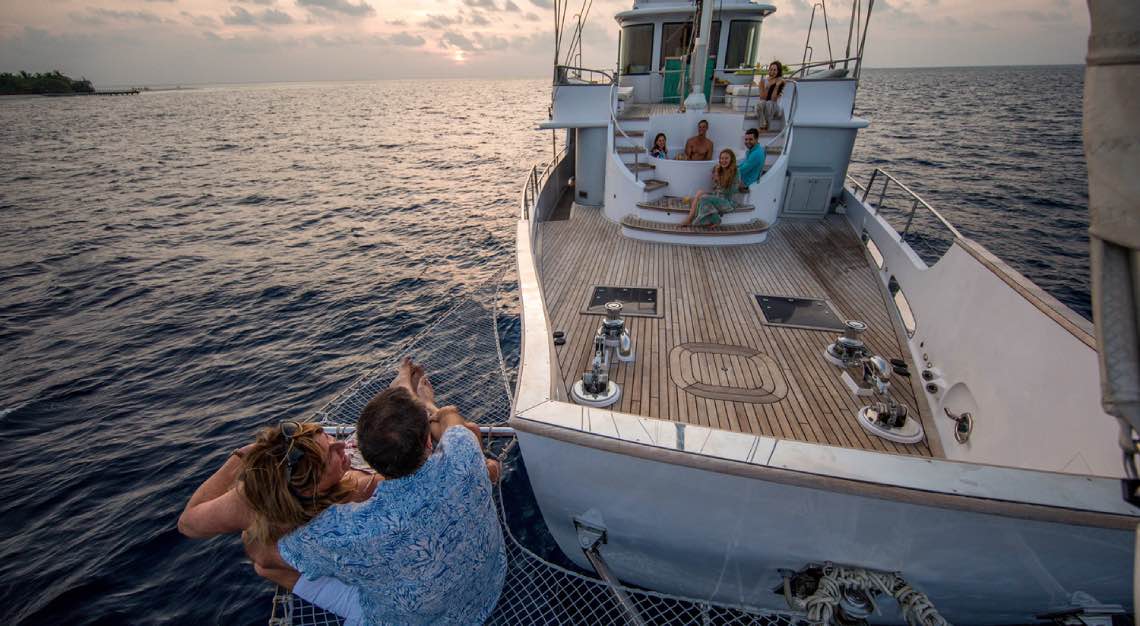 Escape to the Maldives
Known for its barefoot-luxe ethos, Soneva champions taking your travels slowly and living in the moment, never compromising the environments you visit. The philosophy is embodied in the brand's fourth retreat, Soneva Aqua. Private charters of this yacht usher you between two Maldivian escapes, Soneva Jani and Soneva Fushi, pausing so you can dive into gin-clear waters and drift past marine life (try the new "Dolphin Sled" experience), paddle to unpeopled sandbanks, or enjoy wake skating. You can hire Aqua for a day, but we recommend staying aboard overnight for alfresco dinners, stargazing with an astronomer and moonlight snorkelling.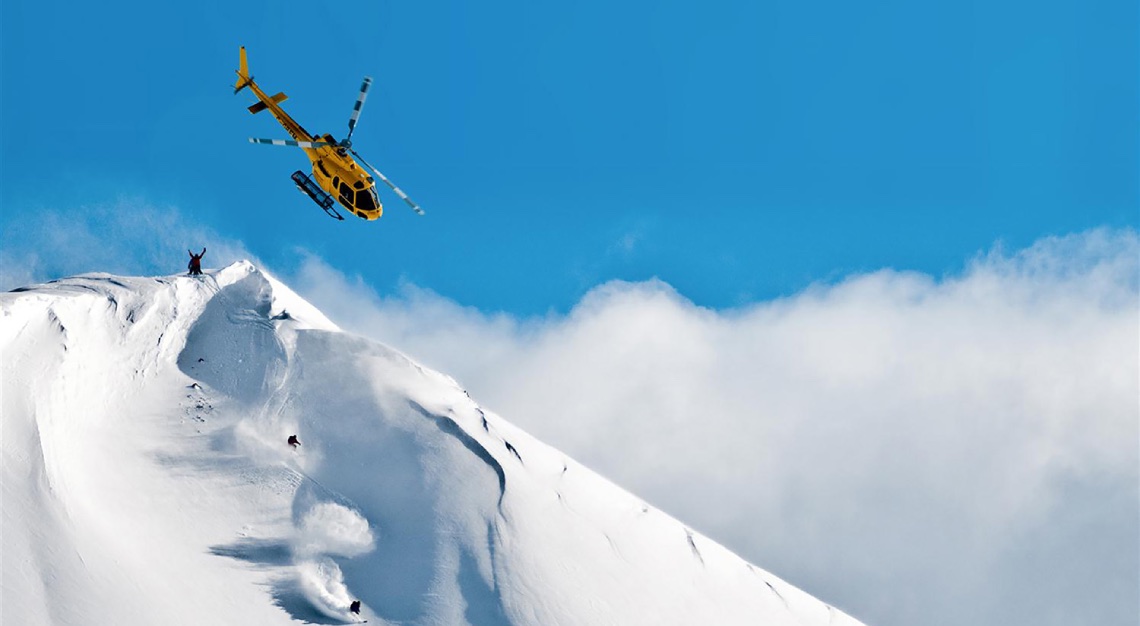 Ski around the world
From British Columbia in Canada to Niseko in Japan, from the Swiss Alps to remote northern Iceland, Scott Dunn's Epic Round the World Ski Trip deserves its name. Over 33 days you'll visit some of the world's most fabled winter resorts, including Zermatt, Aspen Snowmass and Whistler. But this is no ordinary journey – your private plane and coordinated helicopters service far-flung locales, where you and your entourage will likely be the only ones on the soft stuff. Your time on the powder is sandwiched between city stays, glitzy mountain resorts and one-off experiences – like visiting an under-glacier ice palace, checking in to Aman Tokyo or swooping over Vancouver in a seaplane. It doesn't get much cooler.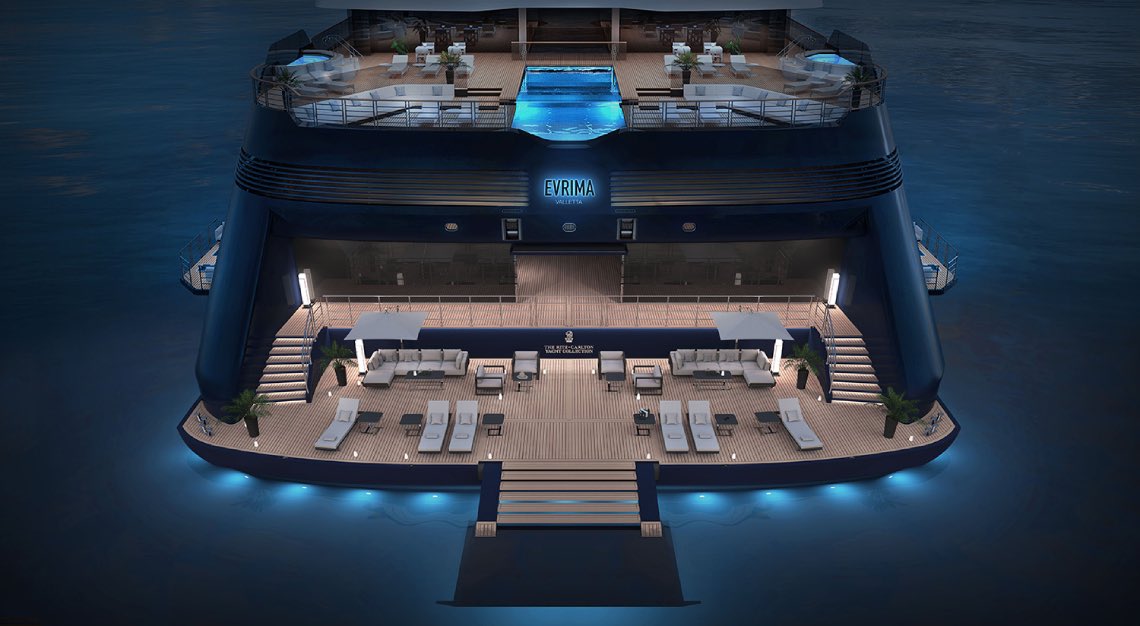 Sail away with the Ritz
Known for its prestigious portfolio of hotels and resorts, the Ritz-Carlton group will soon enter deep water with the launch of three yachts in 2022. Each of the ships' 149 suites comes with trimmings you'd expect of the company. Top pick is the Owners Suite, replete with whirlpool plus indoor and outdoor dining areas. Call on a butler to arrange sumptuous in-room dining, or stroll to one of the six specialty restaurants serving everything from European-influenced degustations to mod-Southeast Asian fare – there's even a humidor specialising in imported cigars and cognac. While cruising warm waters in the Caribbean or the coastline of Canada, make the most of the spa and extensive selection of water toys in your ship's marina.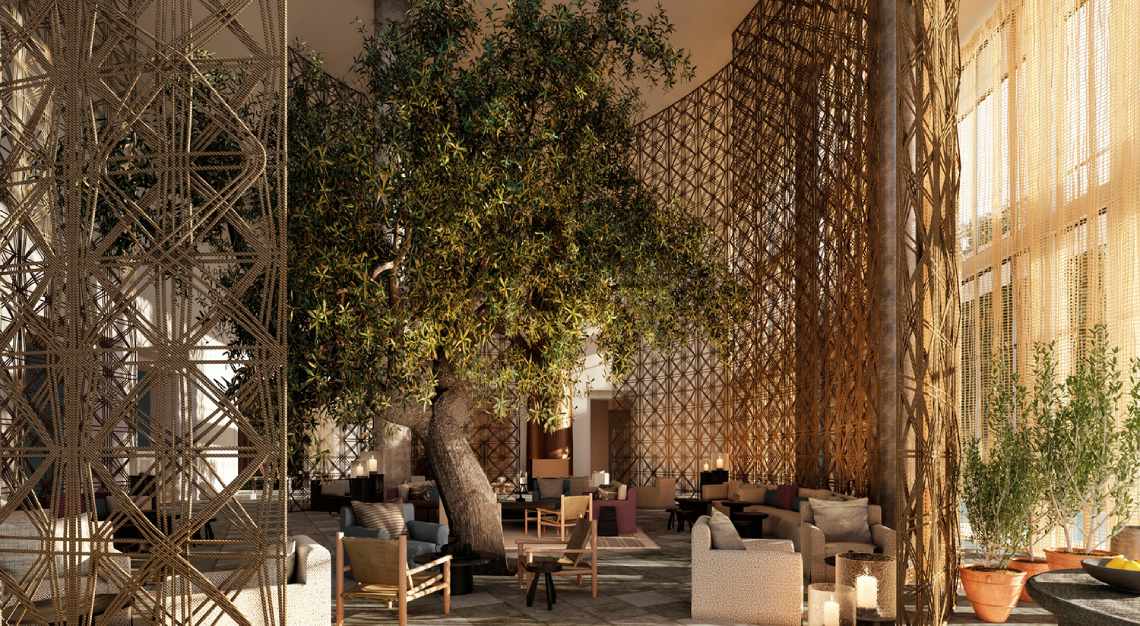 Montenegro's moment
We're calling it: Montenegro is the destination for 2022 – a petite Balkan nation blessed with medieval villages, rugged mountains, beaches, glacial lakes and vineyards. Aman saw the potential years ago when it transformed the fortified islet of Sveti Stefan into the country's most exclusive retreat. The group has now returned for the premiere of its new brand, Janu. Like its Aman sisters, Janu Montenegro is all about capturing the destination, effortlessly so thanks to its perch on the Bay of Kotor – your view from poolside cabanas is of island gems dotting the Adriatic. While seclusion and peace are the Aman mantra, Janu emphasises a social experience: think art tours, hosted wine tastings, sessions revealing au courant food trends like low-temperature cooking and fermentation.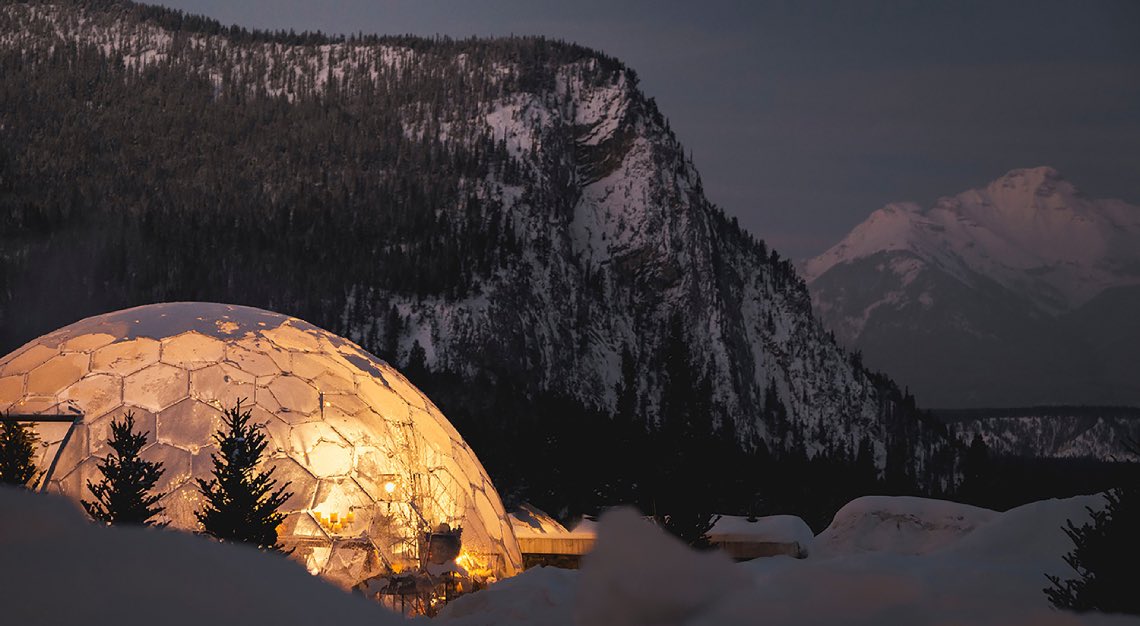 Full circle dining
If you thought the Canadian Rocky Mountains couldn't get any prettier, think again. Welcome to the 360° Dome at the Fairmont Banff Springs, a winter-chic, glass-encased dining room with space for you and five close friends. Soak up mountain and castle views while enjoying mimosas and pancakes for brunch, sip Canadian wine paired with charcuterie and cheese in the afternoon, or savour a five-course evening degustation: long-bone bison short ribs and Brant Lake wagyu carpaccio are standouts.
Greece is the word
You need no further reason to visit Greece's archipelago, but if you're looking for inspiration, find it at the One&Only Kéa Island. Opening in 2022 on the west coast of Kéa in the Cyclades, the beachfront retreat boasts light and breezy rooms, suites and villas, as well as a collection of private homes for those who can't bear to leave. While the ferry is an option for arrival from Lavrio Harbour, we instead recommend jumping in a speedboat for a James Bond approach. Back on the mainland, check in to the freshly minted One&Only Aesthesis in the capital, which – thanks to its forested setting on the Glyfada seafront – still exudes the exclusive ambiance of the Greek isles. The original bungalows and beach club along this stretch of sand were a glamorous hideaway for the jet-set crowd in the 1950s. Architects today have transformed them into nature-inspired havens, with woven leather, muted tones and accent patterns nodding to Greek mythology.
Indonesian adventure
Admire manta rays as you snorkel. Discover secret island waterfalls. Swim with horses (it's a thing). The Aqua Expeditions x NIHI Sumba partnership offers many such opportunities to explore Indonesia. The seven-night sojourn begins with cruising the archipelago on 15-suite Aqua Blu. You'll drop in on Komodo National Park to visit its dragons, hike Padar Island for sunrise views over Flores, and dive around Gili Lawah – all before landing on Sumba. Here, your retreat for the next three nights has taken home just about every design award imaginable. For good reason. The 28 NIHI villas include private pools, canopy beds and curated minibars, all cocooned among rainforest.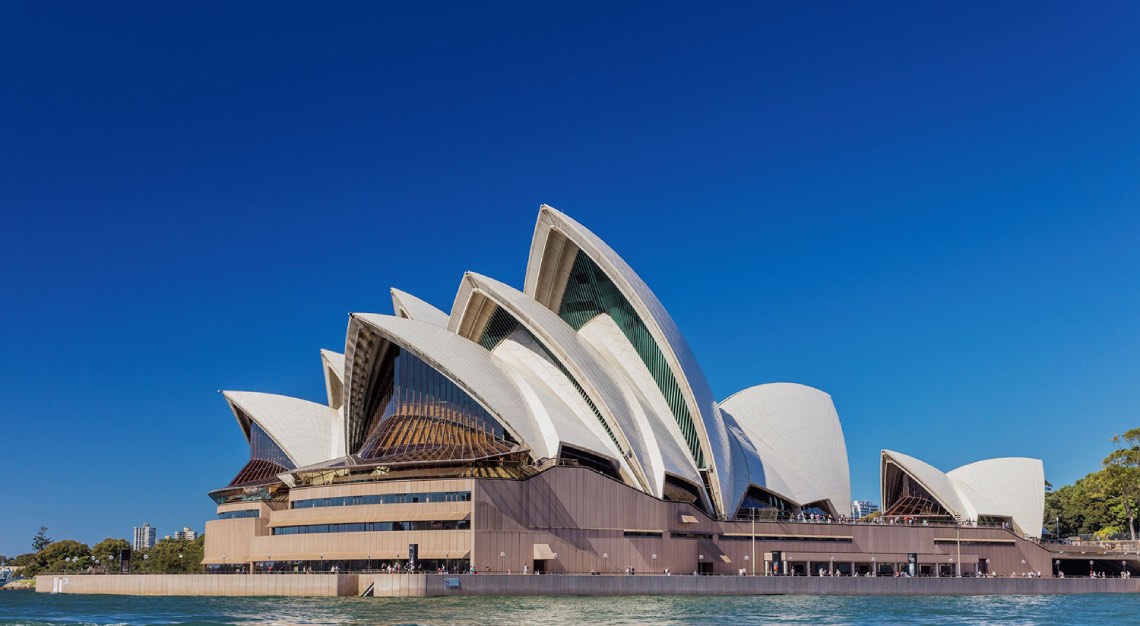 Exclusive Sydney Opera House
Imagine having this iconic building all to yourself. The curtains sweep back, a soprano steps onto the stage, and your evening unfolds with an operatic recital, just for you. The Taste of the Opera experience also includes a private tour of the World Heritage-listed structure, ushering you behind the scenes, and ending with dinner.
Cultural Attractions of Australia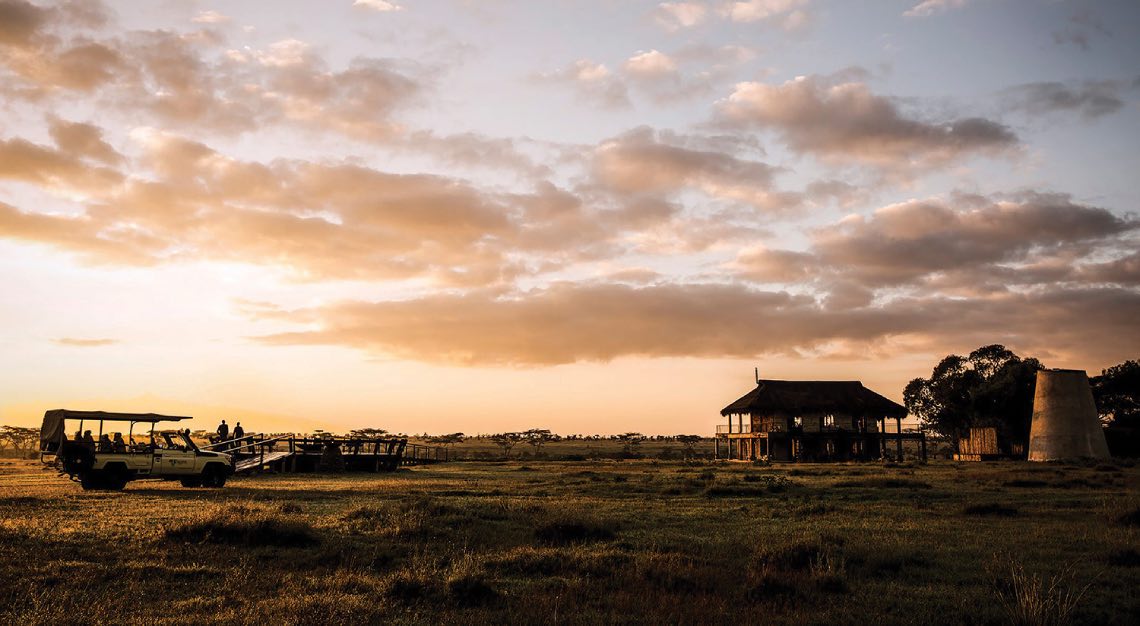 Greatest Safari on Earth
Twelve days. Ten guests. Four African countries. A private Emirates jet, hot-air balloon and helicopter safaris. Plus some of the most dreamy accommodation across the continent. This is just the start of your Roar Africa Greatest Safari on Earth. Sumptuous suites comprise your sky-high chariot between destinations, which include Victoria Falls in Zimbabwe, the Okavango Delta in Botswana, Kenya's vast Maasai Mara and the jungles of Rwanda. Best of all? The trip is 100 per cent carbon neutral, with a strong focus on issues of sustainability.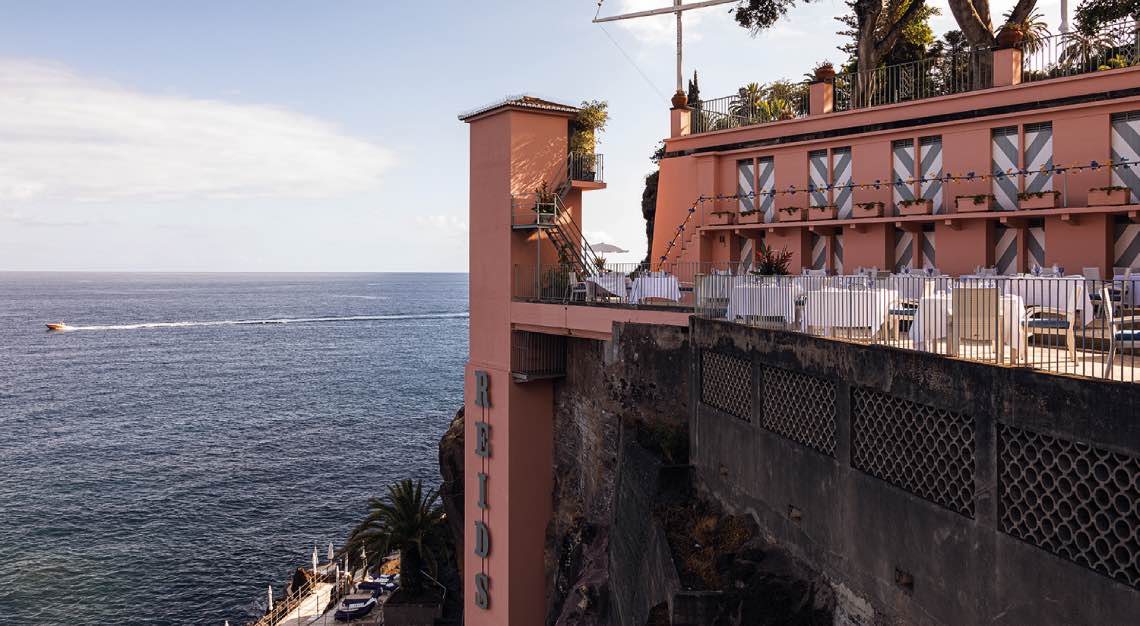 Proper Portugal
For more than a century, the who's who have checked in to Belmond Reid's Palace, the grande dame of Madeira celebrating her 130th birthday in 2021. She ticked off another year in customary style, welcoming guests to renovated rooms with period furnishings and old-world charm that nods to the region's one-time British inhabitants. Set on the largest island in the Portuguese archipelago, diversions include a private jet-boat journey over the waves to the Desertas Islands, dolphins and whales and rare Mediterranean monk seals all around. Reid's Palace also accommodates Michelin-starred William Restaurant, whose menu celebrates the island in dishes like tomato and plum gazpacho with smoked eel, or grilled scallops with pine tree vinaigrette.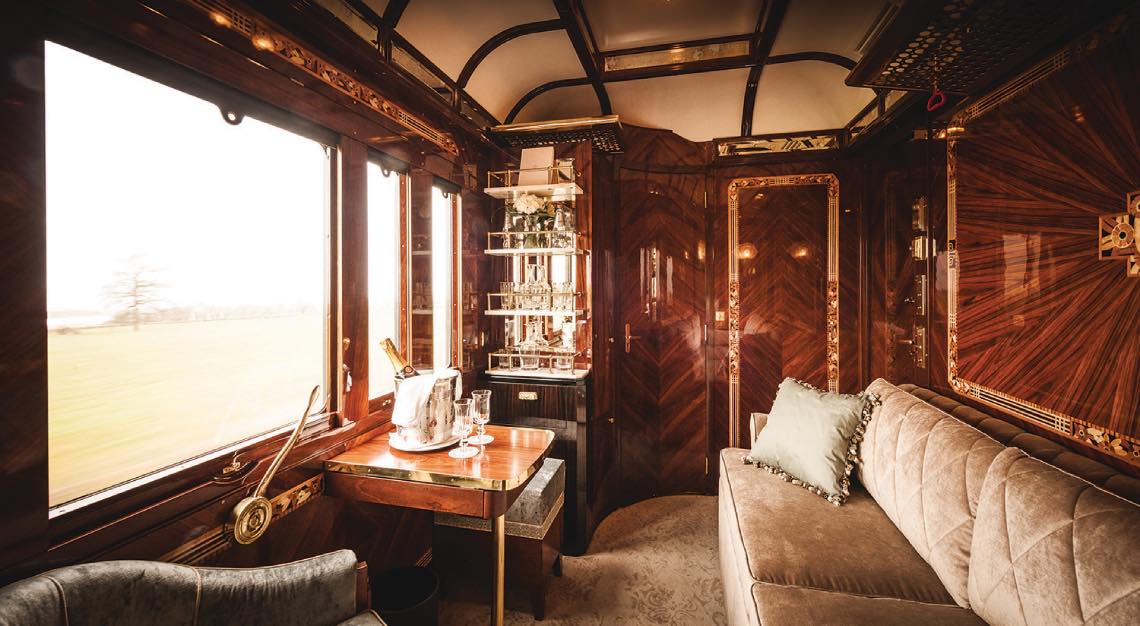 The original Orient Express
Before private jets, there was the Orient Express, linking Paris and Istanbul in style. The opulent train is now the Venice Simplon-Orient-Express, and still connects two of the continent's most fascinating cities. It's on the rails every day, carrying passengers between the likes of London, Paris and Venice, with new routes to Amsterdam, Geneva, Rome and Florence. But the annual 10-day epic between the original destinations piques the interest of the elite. Expect personalised service and spacious accommodations.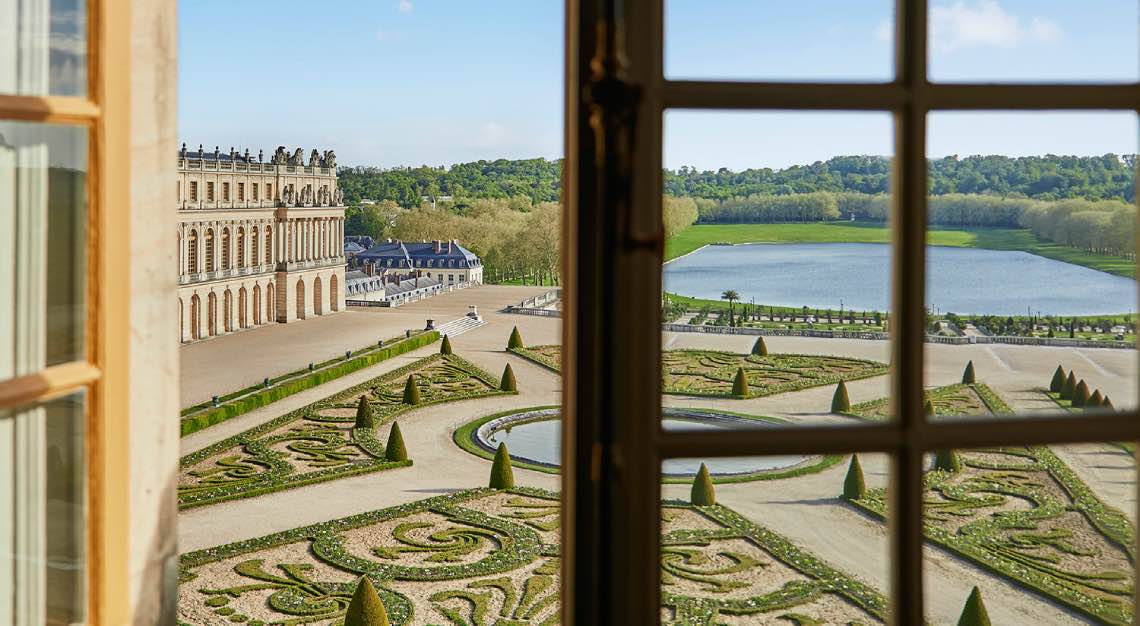 The crown of Versailles
Channel your inner king or queen with an overnight stay in an ornate 17th-century palace. Freshly minted Airelles Château de Versailles occupies Europe's most lavish royal residence, a place Louis XVI and Marie Antoinette once called home. The couple's opulent style inspired the design of the hotel's 14 suites, each individually outfitted with restored period furniture, artworks, chandeliers and antiques – not to mention swoon-worthy views over the orangerie (fruit orchard) and lake. Guests can tour areas of the Château normally closed to visitors, plus enjoy crowd-free, after-hours access to popular rooms, like the Hall of Mirrors. Adorn your stay with any of a host of add-ons, from a Marie Antoinette-themed costume fitting to private dining with a live string quartet in the former apartment of Louis XV's daughters. Also dine in style at celebrated chef Alain Ducasse's restaurant within the Pavilion Dufour; time your visit to coincide with one of his exclusive themed dinners.
Kyoto calling
Japanese city Kyoto hosts its share of upscale ryokans, uniting shibui (simple, subtle and unobtrusive beauty) with haiteku (high-tech features). The latest to embrace these principles is Fufu, where guests wander zen gardens of bonsai, maple and blossoms before reaching their rooms, each of which sports a hinoki-wood tub for soaking in mineral springs. A multi-course kaiseki meal celebrating the seasons, and your chef's impeccable sense of presentation, is best followed by one of Fufu's immersive experiences, whether meeting a geisha or learning the fine art of ikebana (flower arranging).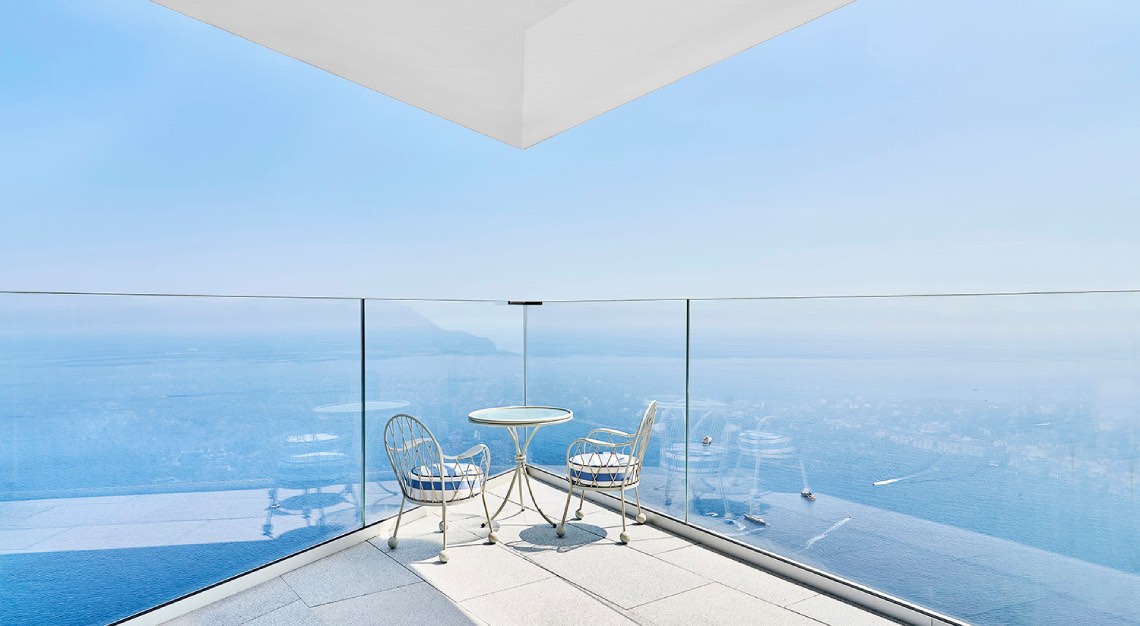 Maybourne Riviera
Just a 10-minute helicopter jaunt from Monte-Carlo Airport lies the new Maybourne Riviera, coveting a stellar spot on southern France's Côte d'Azure. Your room or suite – one of only 69 – offers views over the terracotta rooftops and olive groves of Roquebrune-Cap-Martin, the Mediterranean Sea and further on to Italy and Monaco. In contrast to the town it calls home, replete with a medieval village and castle, the hotel is strikingly modernist. It's all clean lines and juxtaposing curves, deep blues and flashes of gold, with sufficient white in between to make you feel like you've slipped into Greece. As expected in this part of Europe, food is a focus: chefs Mauro Colagreco (his three Michelin stars are displayed at his eatery Mirazur in nearby Menton) and Jean-Georges Vongerichten were called in to oversee its five restaurants and bars.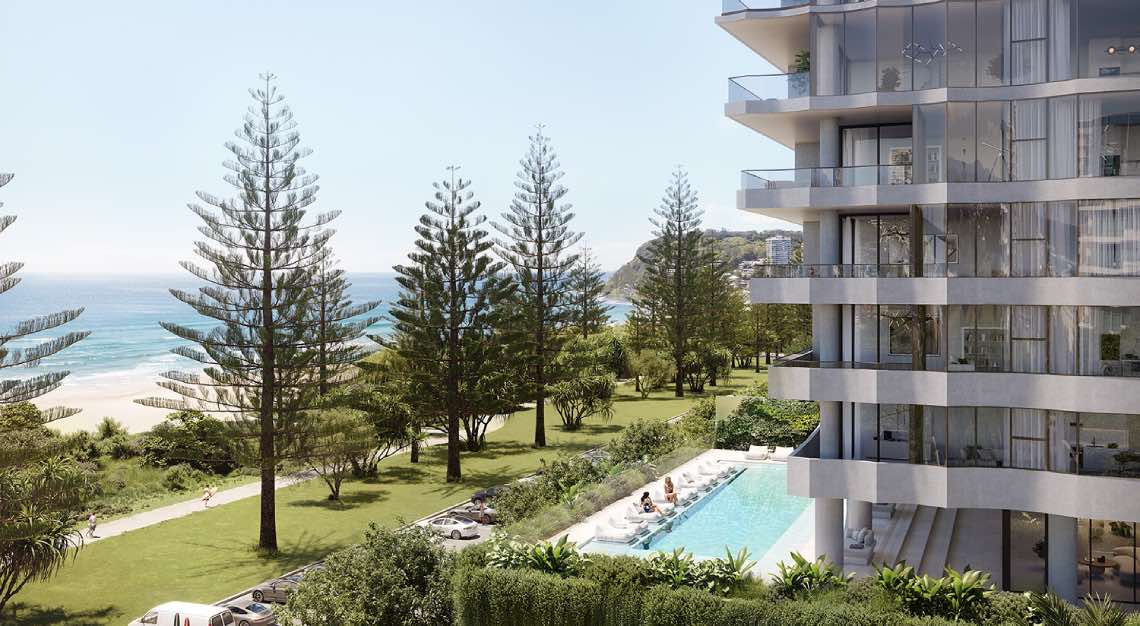 Mondrian Gold Coast
From Miami to Doha, the Mondrian hotel brand is summed up in one word: personality. Each of the eight existing properties exhibits a unique identity, as does the ninth in the portfolio – Mondrian Gold Coast. Its 208 hotel rooms and private residences occupy two gleaming towers – this is the "Goldie" after all – both just steps from the sand of Burleigh Heads. This beach boasts some of Australia's most reliably good waves, so it's no surprise that one of the perks of checking in here is a surf instructor on call to help you tackle the swell.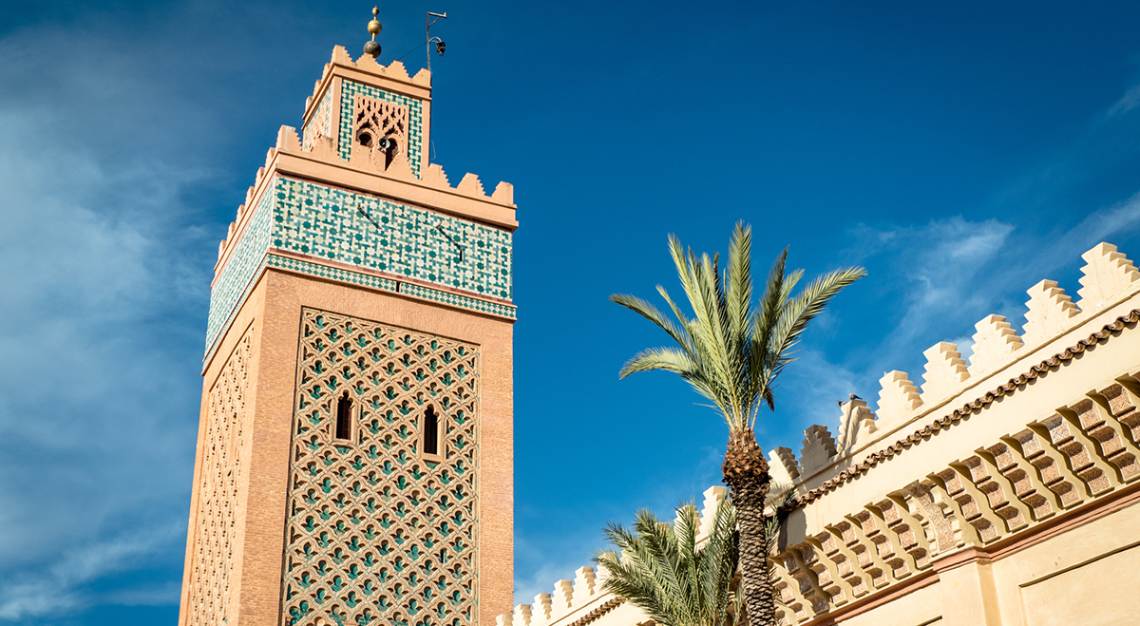 Global Private Jet Tour
Enlist 49 of your closest friends on DreamMaker's Passport to 50 private-jet package. This globetrotting journey is possibly the most extravagant ever, with a price tag exceeding eight figures. But what fun you'll have over 20 action-packed days, visiting 20 cities – including Kathmandu, Florence, Marrakesh, Ibiza and Havana – while circumnavigating the globe. While airborne, you're travelling in a privately outfitted Boeing 767 business-class jet. On the ground, you'll check in to hotels that defy belief and enjoy experiences only possible thanks to your accompanying staff of 50 – one for every guest. To top it all off, each guest is gifted a custom 18-karat gold swizzle stick, adorned with a golden globe bearing 20 white diamonds. That's a US$1 million (S$1.4 million) goodie bag.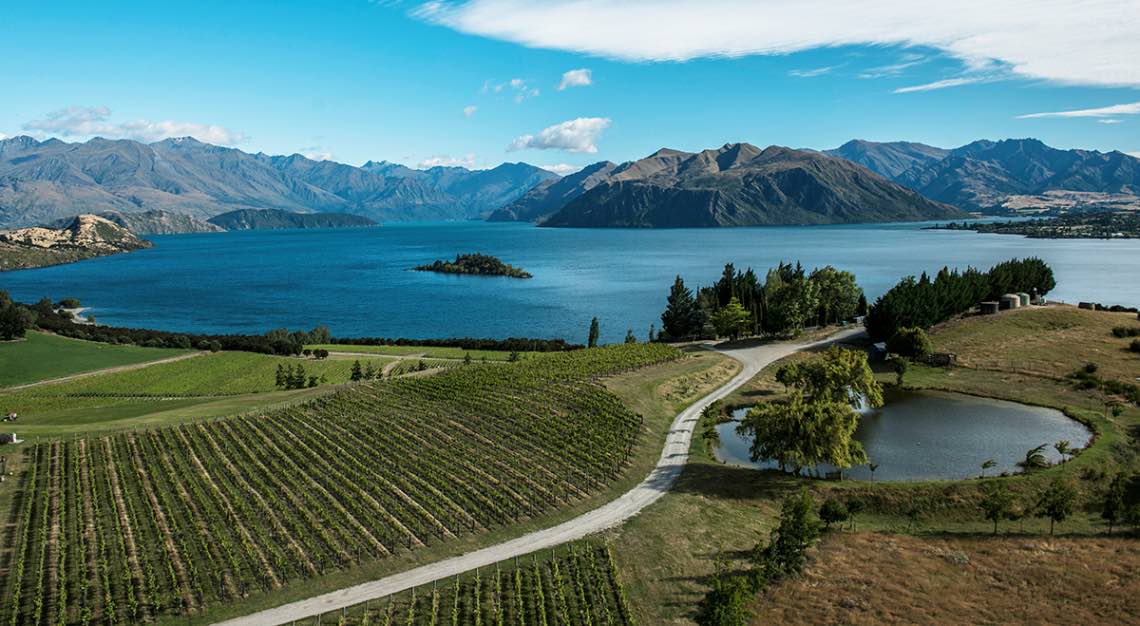 New Zealand heli tour
New Zealand's South Island is remote. And your helicopter's landing site – a windswept west coast cove – is all but deserted. In fact, you can only arrive here by chopper or boat. When you touch down after a scenic twirl over the Southern Alps, your on-board diver (yes!) jumps into the frigid waters to collect crayfish for your supper. Once your bounty is bagged, your pilot sets the GPS for a glacier, where champers is sipped while you contemplate the enormity of this region. Back at Queenstown's The Rees hotel, your ocean-fresh catch is transformed into an epic meal served up in True South Dining Room. Priceless.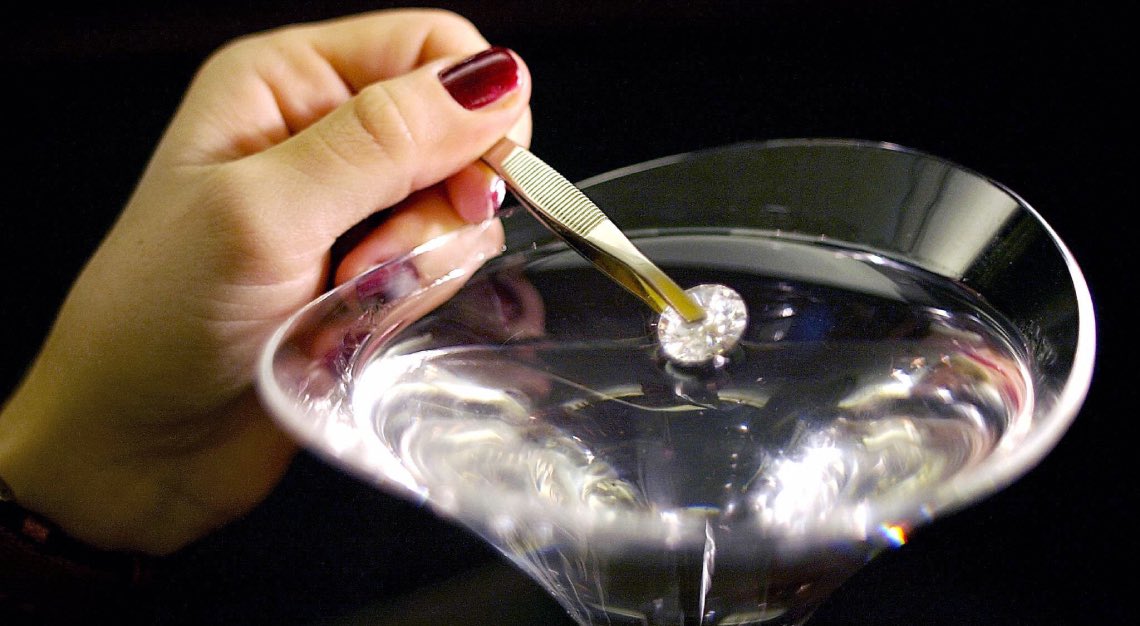 Diamonds are forever
… unless you swallow them in your martini. Though please don't do that – because you'll be consuming a AU$31,000 (S$30,000) one-carat diamond sitting pretty in the bottom of your glass at the Ritz-Carlton Tokyo's bar. Order the Elyx vodka cocktail shaken, not stirred (its only other ingredient is lime juice) while musicians serenade with Shirley Bassey's 007 song celebrating the gem.
This story was first published on Robb Report Australia & New Zealand