From the best bars and restaurants to the most spectacular views, here's everything you should be doing when in Cape Town
Editor's note: See other Escape Plan stories here.
I was lucky enough to live for several years in South Africa, in a flat above Bantry Bay with amazing views that are unique to Cape Town. I try to return every year to visit, and even after all these years, the city hasn't lost an ounce of its magic. Returning always feels familiar, and there's nothing quite like that moment when you're on a plane and you first see the misty outline of Table Mountain (pictured above) etched against a cobalt blue sky, and the sea skirting all the way up the coast. Cape Town occupies a special place in my heart not just because of nostalgia. I love Cape Town because it is constantly reinventing itself and is so vibrant, so culturally rich, and has so much to do.
For dining with spectacular views
Chefs Warehouse at Beau Constantia is a choreography of food and service. It is theatre at its highest gourmet level. When the kitchen curtain comes down at the end of your meal after courses of sublime food, you quietly melt away into the darkness wistfully, knowing the spectacle is over. The food is inventive, each course an explosion of taste; the whole experience is more than a meal, it is a memory of colour, taste, fun, conversation, set against a backdrop of a great location and amazing views! Another favourite would be Idiom Restaurant which is high in the hills in the Cape Wineland region.
For charming, rustic and laidback dining
Ride along the majestic Noordhoek beach before retiring for lunch at The Foodbarn Café & Tapas, a buzzy, charming restaurant situated in the idyllic Noordhoek Farm Village, if something casual is more your thing. There are food markets and the amazing beach with fabulous views to enjoy as always in Cape Town.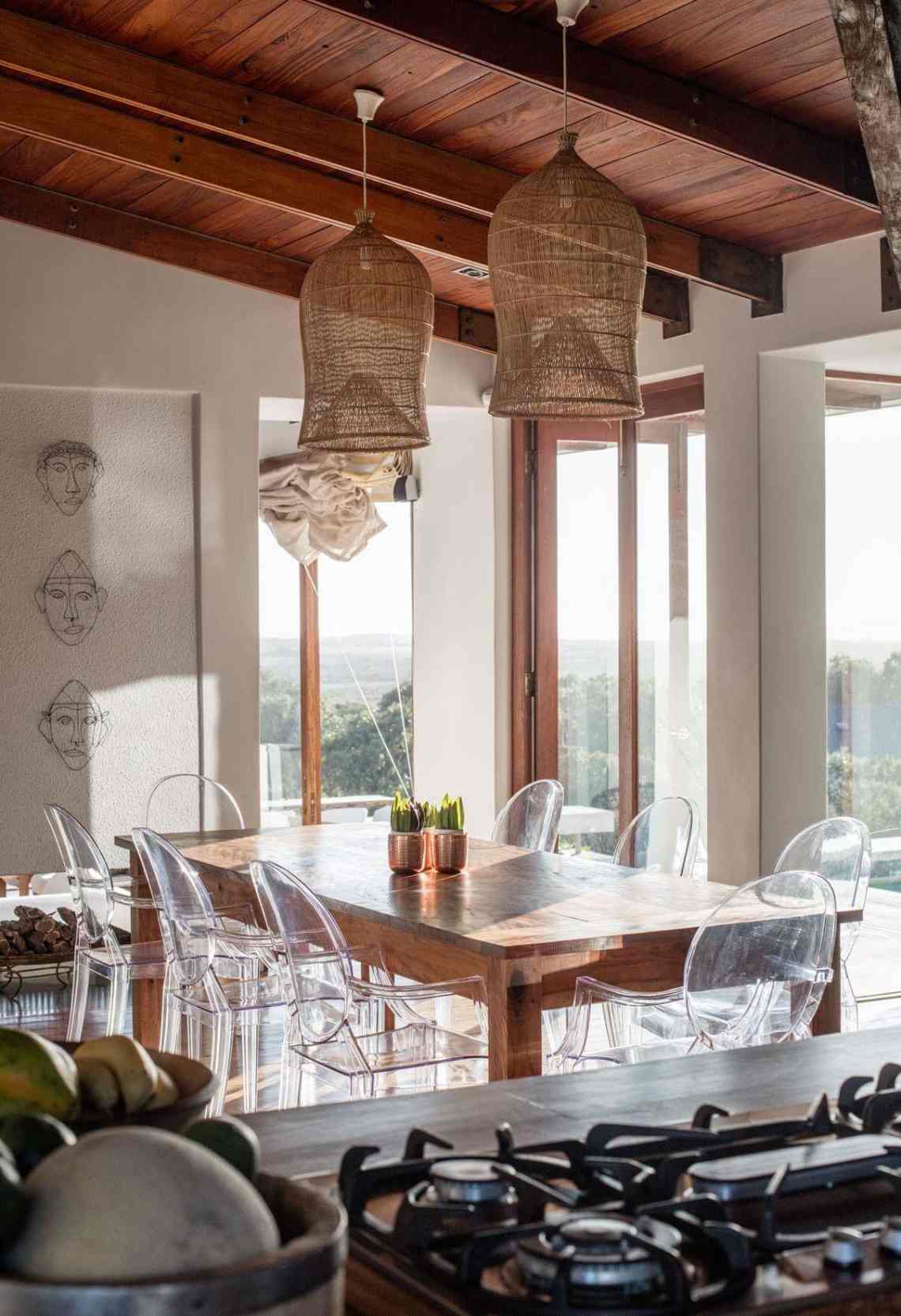 For something a little more off-the-beaten-path
Experience true South African hospitality at Crofter's Kitchen, and join world-travelled chef Nicky Gibbs in her private home for a culinary adventure like no other. Nicky carefully crafts each course in front of you before introducing the dish. Each of the six-course menu is made with only the freshest ingredients, from sustainably sourced seafood to home-grown organic produce all skillfully blended with diverse culinary influences for a delightful symphony of flavours.
Learn about the oceans 
For an experience that makes a difference, spend some time with conservation organisation The RockHopper Fund. Founded by scientist Justin Blake, it is where certified marine biologists will give you an incredible first-hand look at how the gorgeous oceans and wildlife around Cape Town are being taken care of. Justin's passion and enthusiasm for this project fascinated me on so many levels, especially as the world becomes more sustainability aware, with us striving to protect our oceans and becoming more ecologically sound. Spending time in such an iconic seaside city learning about how people are working on this is fascinating and worth setting time aside for.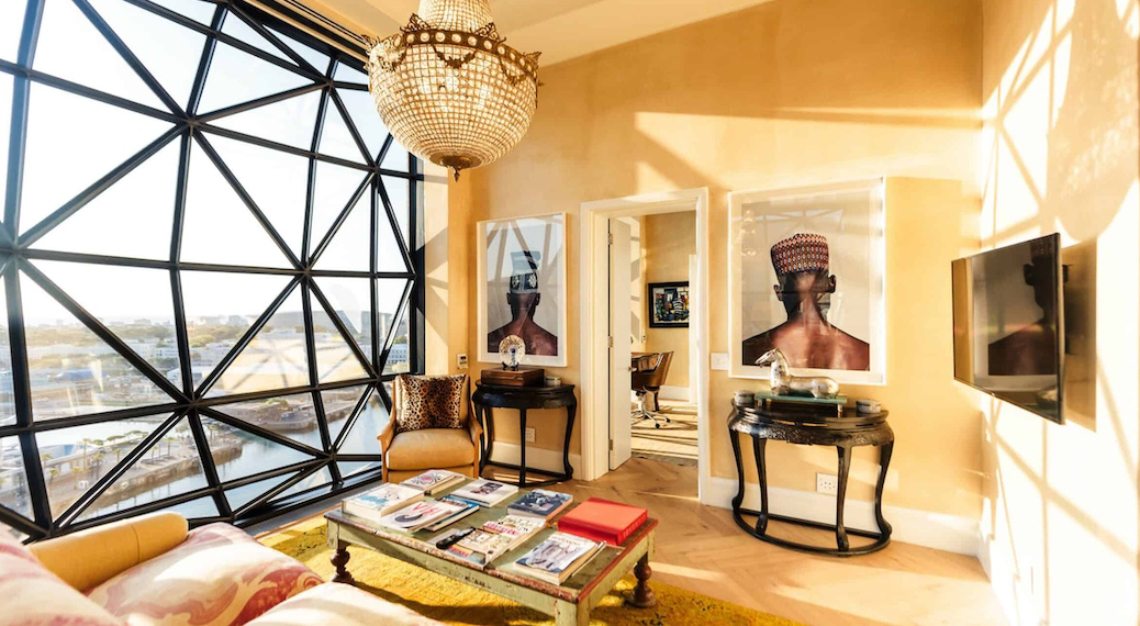 For art lovers
The Silo Hotel is one of my favourite hotels which is located right next to the Zeitz Museum of Contemporary Art Africa, the largest museum of contemporary African art in the world—it is essentially Cape Town's answer to the Whitney Museum in New York. Liz Biden is the magical design force behind all the Portfolio Collection, which features hotels from the majestic Kruger National Park to the coastal towns of Hermanus into the winelands of the Cape. The Silo is her latest creation and the design and eclectic choice of furniture and art is totally brilliant. The architectural wonder of the windows alone and the style of the building are unique. Drinks on the rooftop with the amazing views of Cape Town are also one of hottest tickets in town but book ahead. The restaurant, bar and rooms have astonishing views and I love Liz's flair and unerring nose for mixing up colour and design in the most original fashion.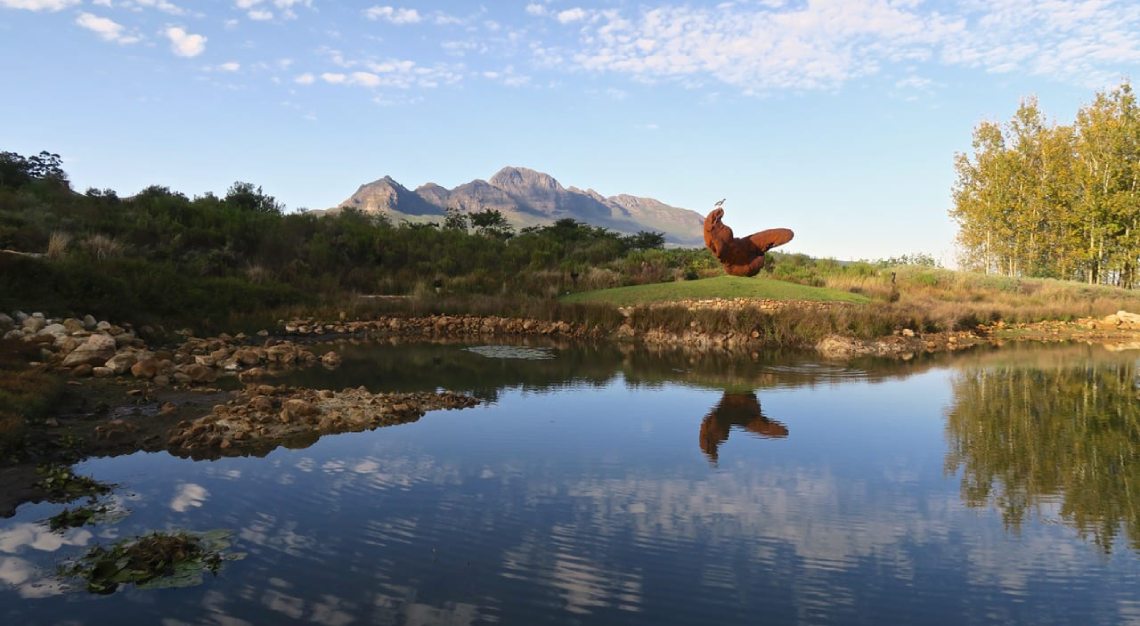 Spend the afternoon exploring the Dylan Lewis Sculpture Garden, a carefully curated outdoor sanctuary of sculptural art. This expansive garden houses more than 60 pieces of art by iconic South African artist, Dylan Lewis. About a 10-minute drive from Stellenbosch, get lost in Dylan's imaginative world that explores the relationship between man and nature. If you wish to have a bite to eat after, across the road is the brilliant winery Tokara famous for both wines and olive oil with amazing views—or have a delicious meal on site at Delaire Graff Hotel.
Marvel at contemporary South African art at Everard Read Gallery. I love the Cape Town outpost of Everard Read, South Africa's oldest commercial art gallery. It's located in the most beautiful heritage building, and showcases some of the country's finest contemporary art with exhibitions that change every few weeks. For something a little more offbeat, I've had friends who were delighted by a very special abstract expressionist artist: Pigcasso—the world's only painting pig that has sold millions of rands worth of artworks internationally—can be found at the Farm Sanctuary SA in the majestic Franschhoek Valley or at one of her exhibitions around Cape Town.
Sip experimental cocktails
Cape Town has a fabulous bar scene, including some really special speakeasies. At the top of my list is the Art of Duplicity, a lush, decadent setup reminiscent of Prohibition-era USA. Once you get to the secret location, you'll need to know the secret code to slip to the bouncer; it isn't just fabulously atmospheric, they serve up some delicious cocktails. I don't want to spoil the surprise, but one of their most popular cocktails is called Mae's Pearl Necklace. Another well-kept secret is The Gin Bar, which is only accessible through a charming chocolate shop. What the menu lacks in breadth—there are only a handful of signature cocktails and gin-based classics to choose from—it delivers on in sheer quality.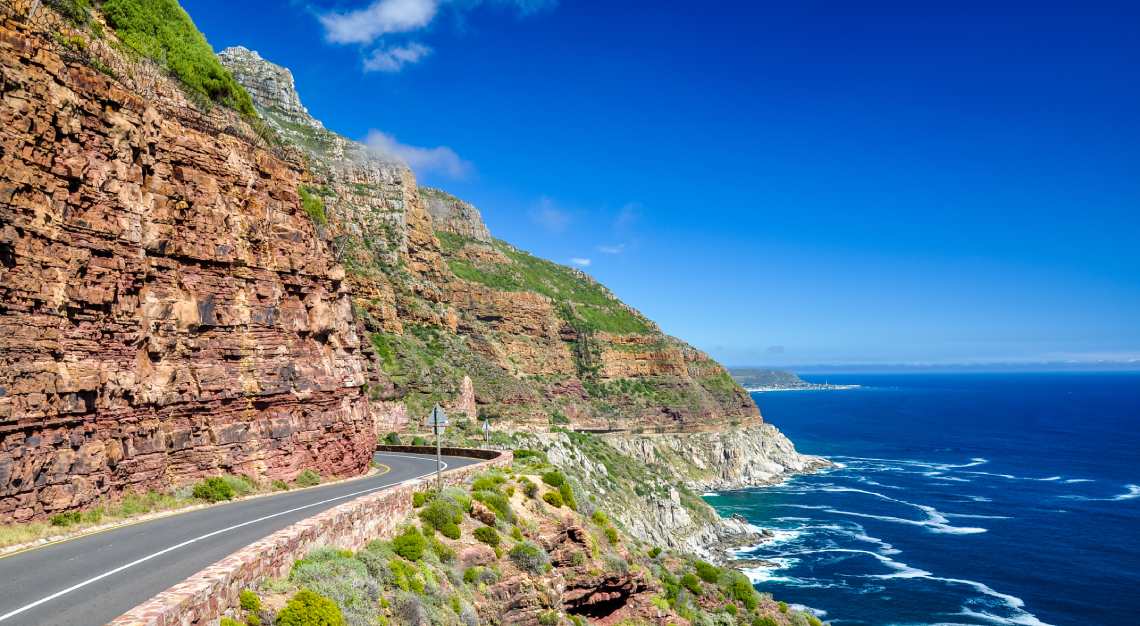 Look out for a secret sunset viewing spot
As the day comes to an end, catch a magical sunset at the Look-Out Cave on Chapman's Peak Drive. This secret cave below Chapman's Peak takes some effort and hiking to get to but the dreamy unrivalled sunset views will be worth it! Then adjourn to Tintswalo Atlantic, a chic oceanfront escape located on the rocky shores of Chapman's Peak Drive that overlooks the endless Atlantic Ocean and The Sentinel beyond. Great food by the ocean is hard to beat.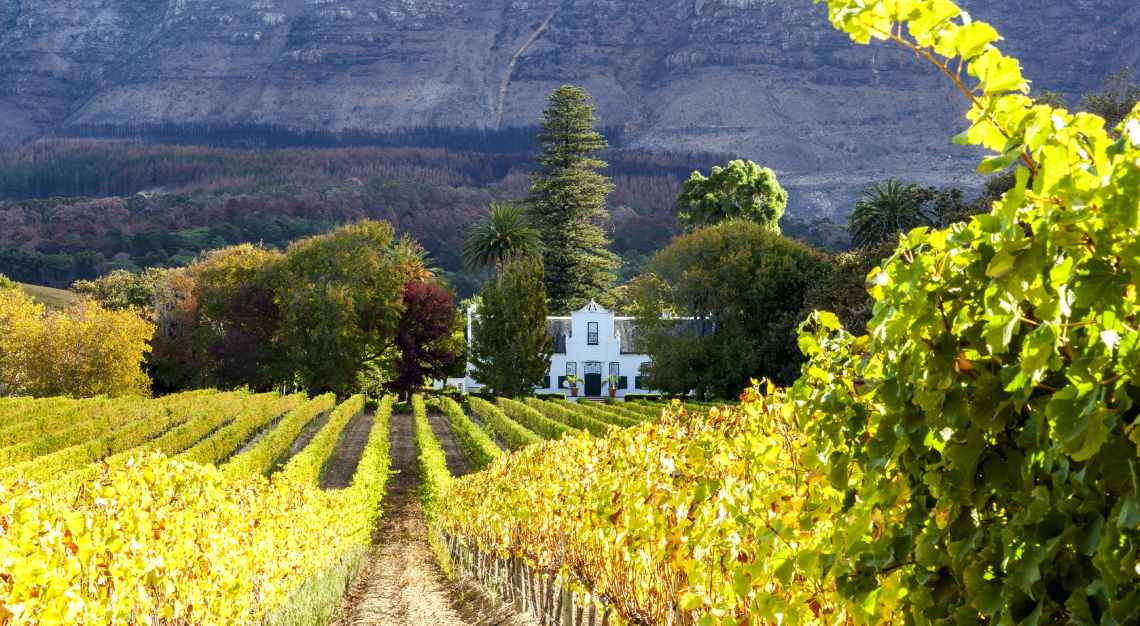 Explore wineries in style
Boschendal, one of the oldest wine estates in South Africa, is also great fun, and I especially enjoy having a relaxing picnic lunch on their sprawling lawns. Their artisanal picnic baskets are exceptional and well-stocked with an array of freshly baked goods, homemade preserves and the freshest seasonal produce; everything is locally and ethically sourced as they are firm believers of sustainable eating and eco-friendly farming. Or head to the Jordan Wine Estate to explore their sustainably grown vineyards in an open safari-style game-viewing Land Rover and taste some of their delicious wines. There is also a walk-in cheese room at the restaurant which has the finest seasonal South African cheeses that you simply have to try!
Jules Maury, the head of Scott Dunn Private, has lived all over the world from Hong Kong to South Africa. As one of the best travel specialists in the world, she is your key to elevating a luxury holiday to an unforgettable memory, whether it means behind-the-scenes access, exploring Antarctica with a polar explorer or going on a private tour with the chief curator of the Acropolis