Navigating your way around The City of Angels isn't as difficult as you'd imagine with our nifty little handbook the best watering holes, restaurants, hotels and local boutiques
If you don't already know, United Airlines launched non-stop flights between Singapore and Los Angeles in October last year. While the airline may not be the most persuading factor for you to hop on board for a neck-aching, backbreaking 18-hour flight, our travel manual will help settle you in for the first few days as you take to the sights and sounds.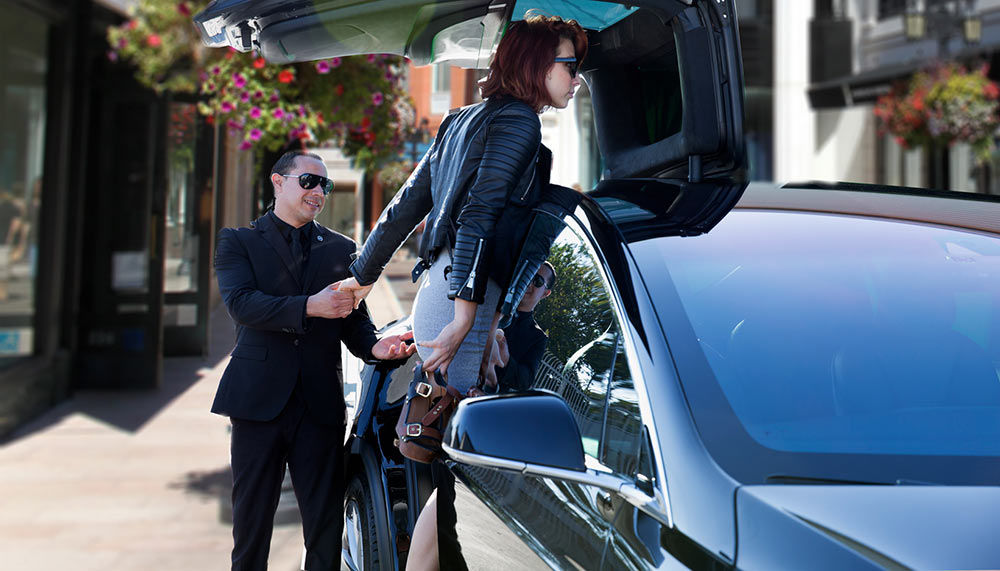 Getting Around 
While Los Angeles has a burgeoning transport system, cars are still the best way to see the city. Uber works very well here, but for a rather more bespoke service, try Motev, a Tesla-only car service. Motev was co-founded by Robert Gaskill, who used to drive exclusively for Morgan Freeman.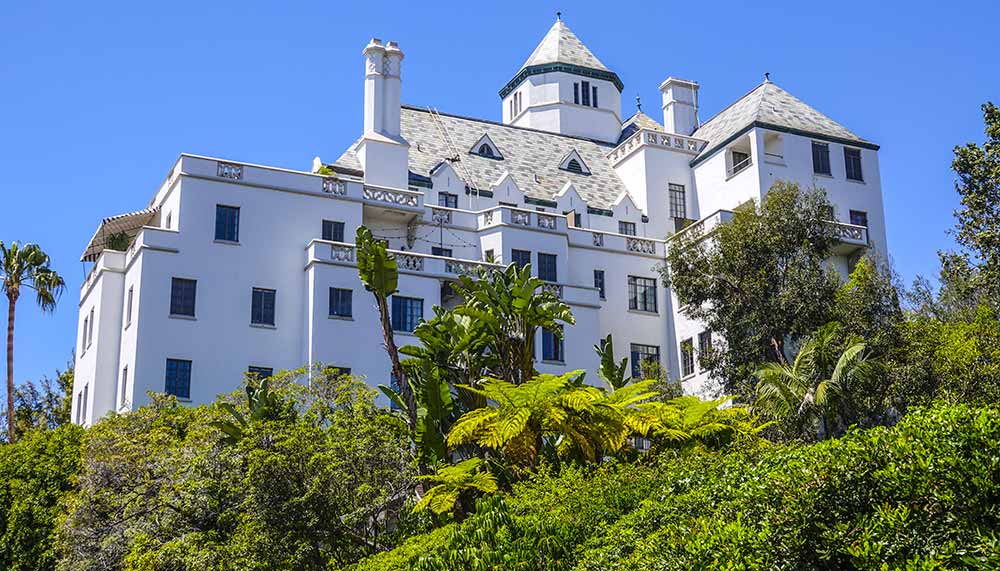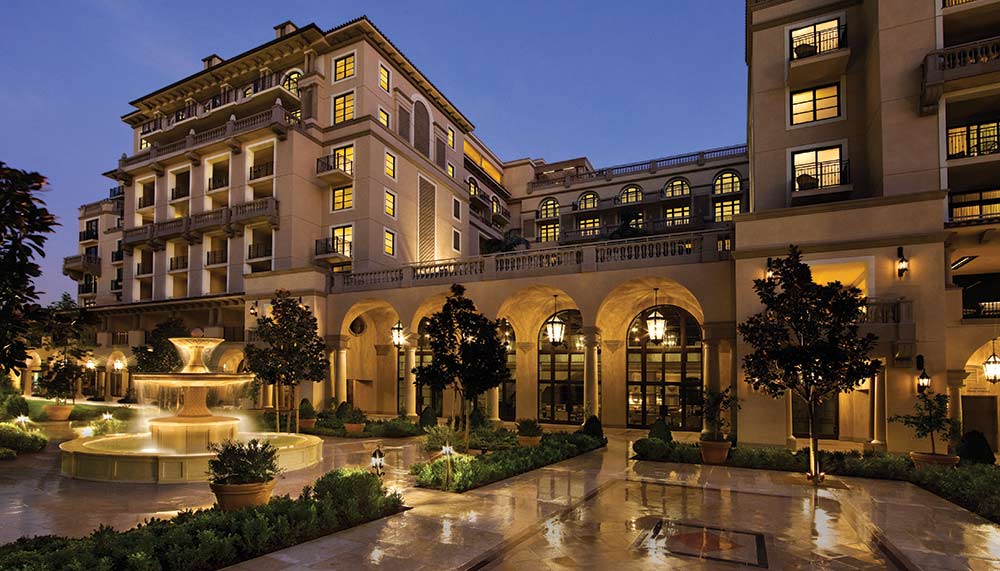 Stay
Chateau Marmont, aka The Chateau, is a haven of delight. As a civilian, you are welcome into its celebrity-infested waters – non-residents can access the gorgeous terrace – but mind your manners. Taking photos or tweeting will not be tolerated. The cottages, at US$685 (S$922) to US$785 (S$1,033) a night – with a bedroom, living room and kitchen around the oval pool – are definitely shabby chic.
Montage is the major hotel in the shopping heartland of Beverly Hills – Rodeo Drive is on the doorstep. The decor here is classic American beige. The American-fare restaurant, Georgie, is led by author and TV personality chef Geoffrey Zakarian. The hotel also boasts a secret bar, £10 (with a US$50 (S$65) minimum spend per person), which specialises in Macallan single malt.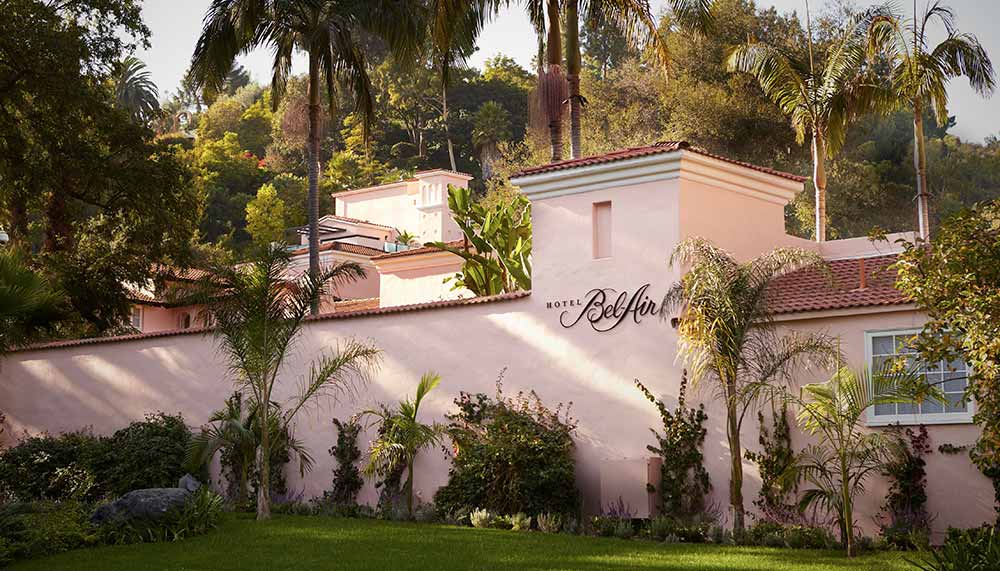 Lunch Stops
It would be quite wrong to visit LA without stopping by the blush-pink Hotel Bel-Air in its uniquely bucolic setting. Lunch at Wolfgang Puck's indoor-outdoor restaurant is the perfect excuse: it's on the way to the Getty, too.
Manuela is one of the hottest spots in town and part of the Hauser & Wirth campus that includes art galleries and a store selling books and crafts. Go for an entirely vegetarian meal (roasted cauliflower, crudites, bitter greens Caesar salad) or the heartier possibilities of pulled-pork sandwiches and deer burgers.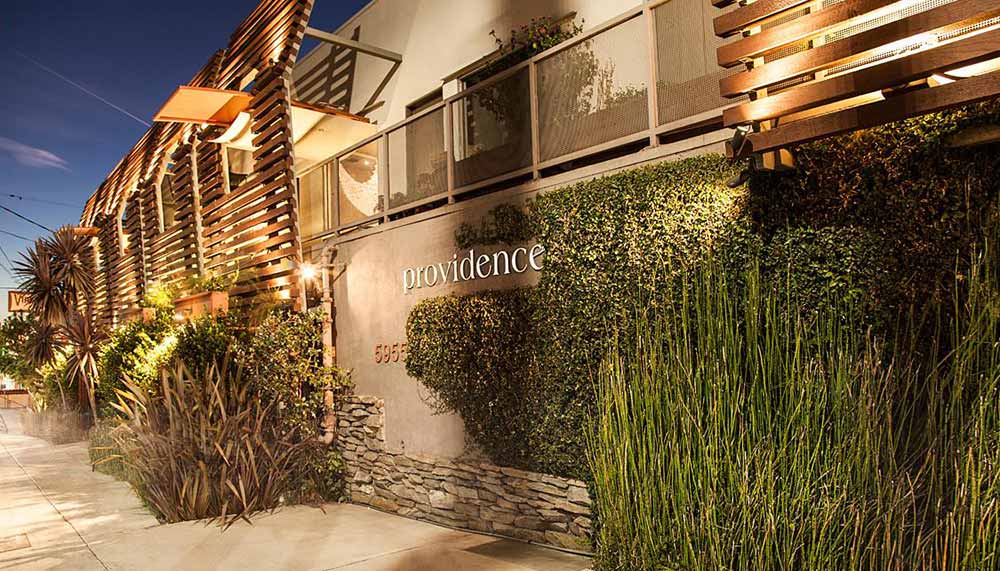 Dinner Venues
Some of the best seafood in town is served at Michael Cimarusti's Providence, a low-key dining room on Melrose Avenue filled with gentle, grey-suited waiters and dedicated foodies. Spanner crab, snapper sashimi, salt-roasted spot prawns … It's tasting menus only, but of the sort that create happiness rather than a sense of being taken hostage by a chef's ego.
Nothing is more LA than Gracias Madre, a madly chic Mexican serving exclusively vegetarian and vegan dishes. Wash down a coconut ceviche with a kiwi-fruit margarita.
Patina is a useful Downtown dining spot, on the ground floor of Frank Gehry's Walt Disney Concert Hall and opposite the Broad museum. In the spirit of unbridled fusion, it roams around Japan, Mexico and South California – squash-blossom tempura, cod with poblano peppers – but stylishly.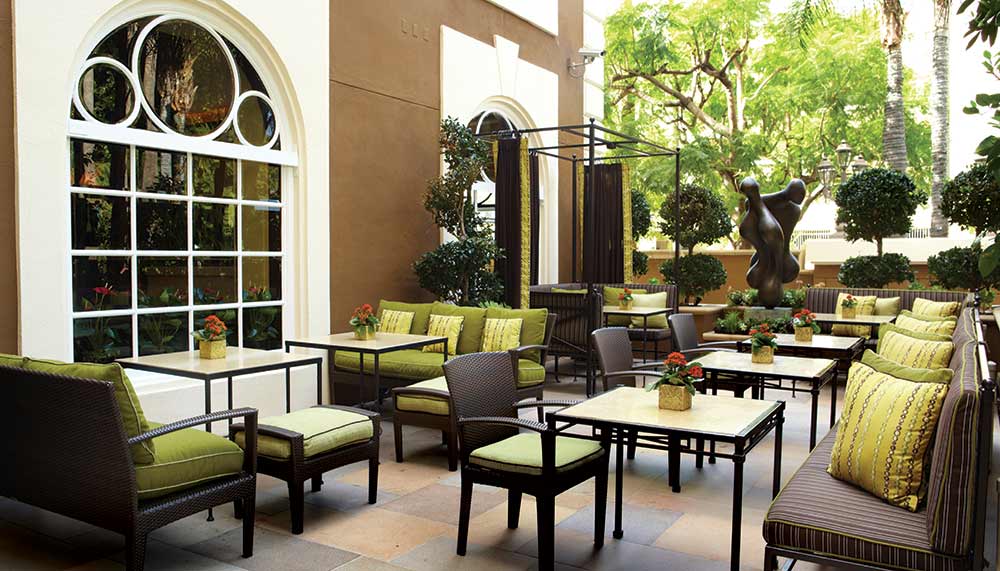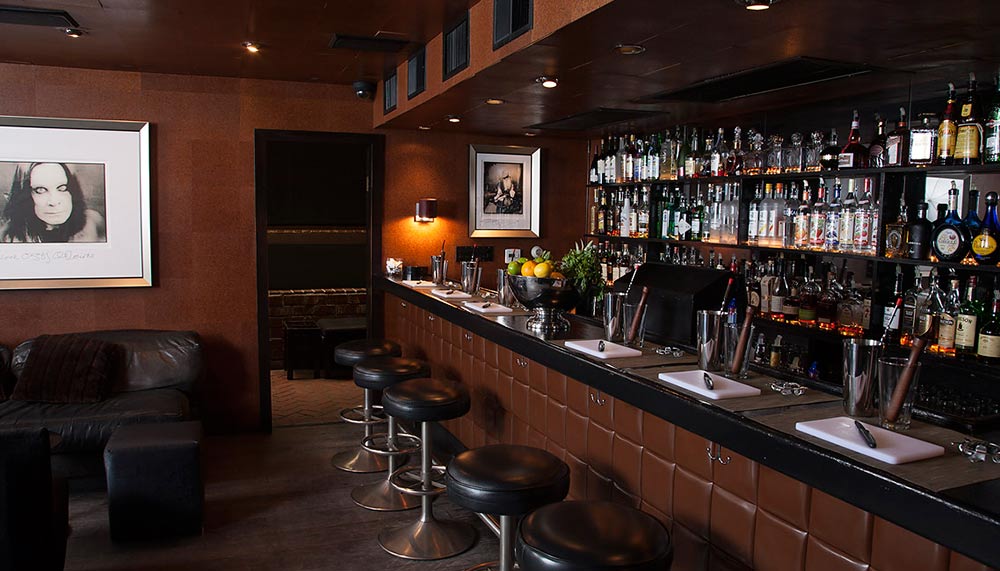 Cocktails And Night Caps
The Four Seasons Windows Lounge is as plush and expensive as the Four Seasons name suggests, but relaxed, too. It's perhaps due to the huge terrace and the heady cocktails (such as La Condesa – with tequila, mezcal, hibiscus and a Tajin rim), and that there's no hurry. It doesn't close till 1am.
Dinner done and set on a last hurrah? Head for the pretty glamour of Perch in Downtown and its twinkly outdoor terrace with superb city views. Or go rock and roll at the luxurious and legendary Sunset Marquis in West Hollywood, designed with Mediterranean villas in mind. A music-industry favourite, it should come as no surprise to bump into Courtney Love or John Mayer in its tiny Bar 1200.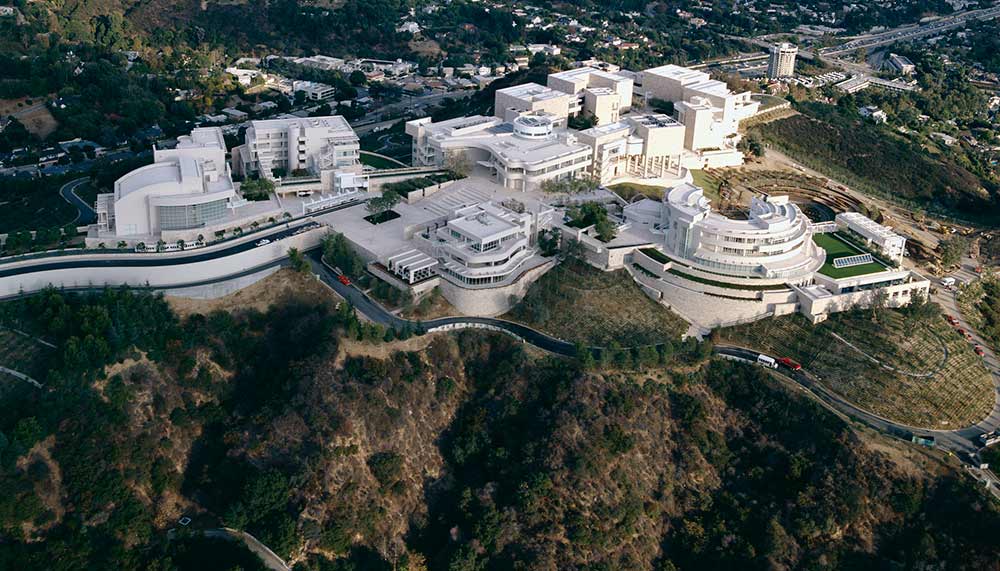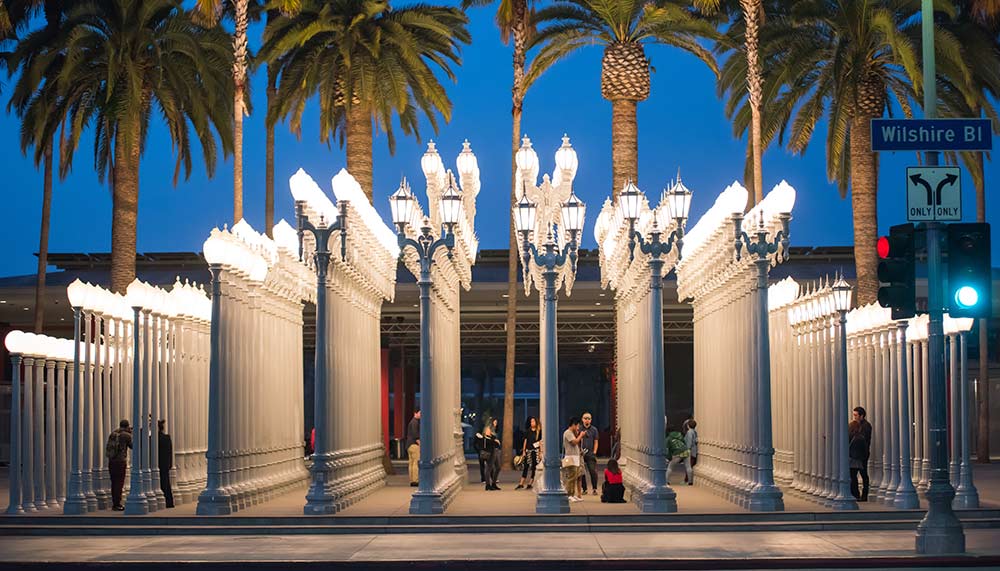 Touristy Visits
The jewel in Los Angeles's cultural crown, The Getty's elaborate campus on a hill contains four exhibition spaces. The Arts District, allows you to take in Hauser & Wirth, The Box, The ICA, the Phillip Lim store and the vibe, and all on foot.
Artist-centric and unconventional, Hammer is a public art gallery with an edge – and an excellent cafe.
Los Angeles County Museum of Art is most fun on a Friday night (open till 8pm) when locals gather in droves in its public piazza for music and food. Next door, see the Academy Museum of Motion Pictures rising from the ground – the Oscar-giving organisation's first museum, which will include a 1,000-seat cinema.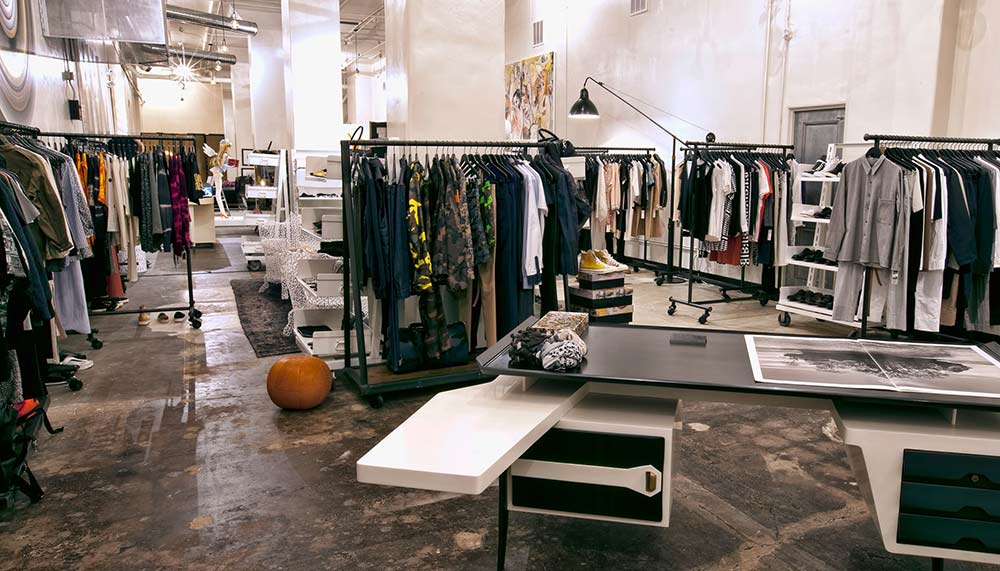 Retail Therapy
Just One Eye is an exceptional edit of fashion and art that gets its name from its curatorial process. Paola Russo, who was once creative director at Ann Demeulemeester, takes Polaroids from the fashion shows and selects all the pieces locked in a room on her own. Autocracy at its most effective.
There's a very Californian mix at Mohawk General Store, a one-stop shop in fashionable Silver Lake. Find everything from top-of-the-range Dries Van Noten for women to the amazing, high-end OAMC streetwear for men, as well as local LA designers.
The treasure house of Los Angeles vintage is Shareen Vintage: no changing rooms, but endless amazing finds.
Everyone knows Rodeo Drive, but don't miss South Beverly Drive in Beverly Hills, full of eclectic shops and fine-dining options.