Less voluminous, more elegant, and still unquestionably Louis Vuitton
History tells us that any attempt to rework a well-loved watch is bound to be met with knee-jerk opposition. In Louis Vuitton's case, however, the redesign of the 20-year-old Tambour has gone rather amicably. No trolling on social media, no vicious takedowns in opinionated watch discussion groups. Instead, largely warm appraisals greet the new Tambour collection, which, as its reception attests, is very easy to like.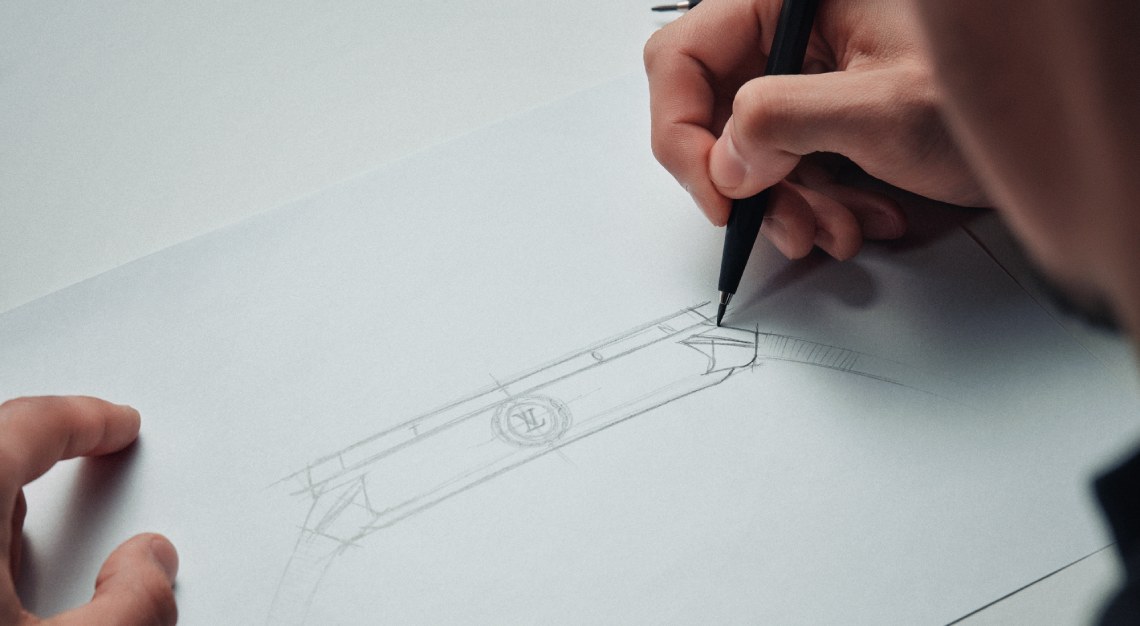 The challenge for any luxury fashion house, such as Louis Vuitton, which doesn't boast watchmaking lineage but desires to make timepieces of note, is how to do so with a measure of authenticity.
The Tambour collection (French for 'drum'), launched in 2022, appears to have cracked the code. Taking inspiration from its name, the watch brandished a barrel-shaped case, which was distinctive and made it an instantly recognisable Louis Vuitton creation.
The brand also made sure to leave its mark where possible, dressing the watches with design features such as its name and 'LV' emblem writ large on cases and dials, and copious use of the brand's official chocolate and canary yellow colours.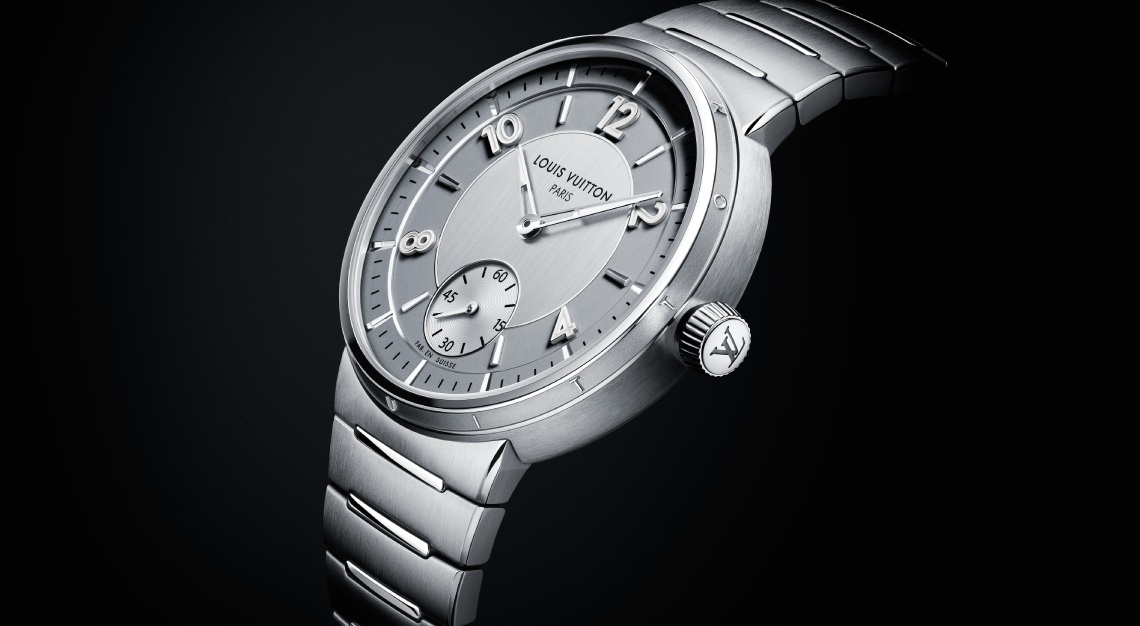 It must have taken a lot of courage and many stiff drinks for the folks at Louis Vuitton tear up the blueprint and come up with a brand new Tambour. The fresh iterations not only eschew many of the above hallmarks that distinguished the original, but present themselves as sleek sports watches that substitute the showiness of the original with restraint and refinement.
Where the original Tambour watches nailed their identity to the barrel-shaped profile, the new models are a lot more subtle. The Tambour's round case with curved sides is still there, but appear more svelte and less obtrusive.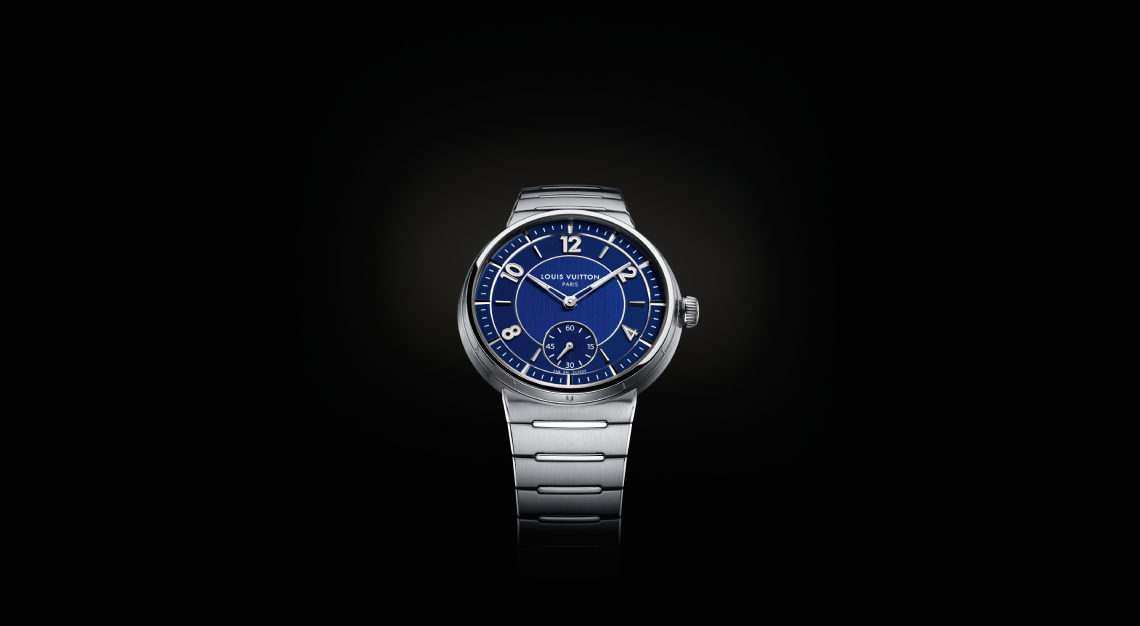 Following suit, the Louis Vuitton name has been relocated, appearing in relief engraving and with greater discretion, as it frames the top of the case. With less heft (40mm in diameter and 8.3mm in height) the new Tambour also sits better on the wrist and, should the occasion require, slide easily under a shirt cuff.
Encased in brushed steel, the watch is paired, sans-lugs, with an integrated bracelet with a concealed clasp. The sense of casual elegance is also expressed on the dial, which come in grey or blue. Framed by a thin bezel that opens up the dial, its sharp sector-style design, grooved hour markers, and Arabic numerals that pay homage to the original design anchor the look with studied simplicity.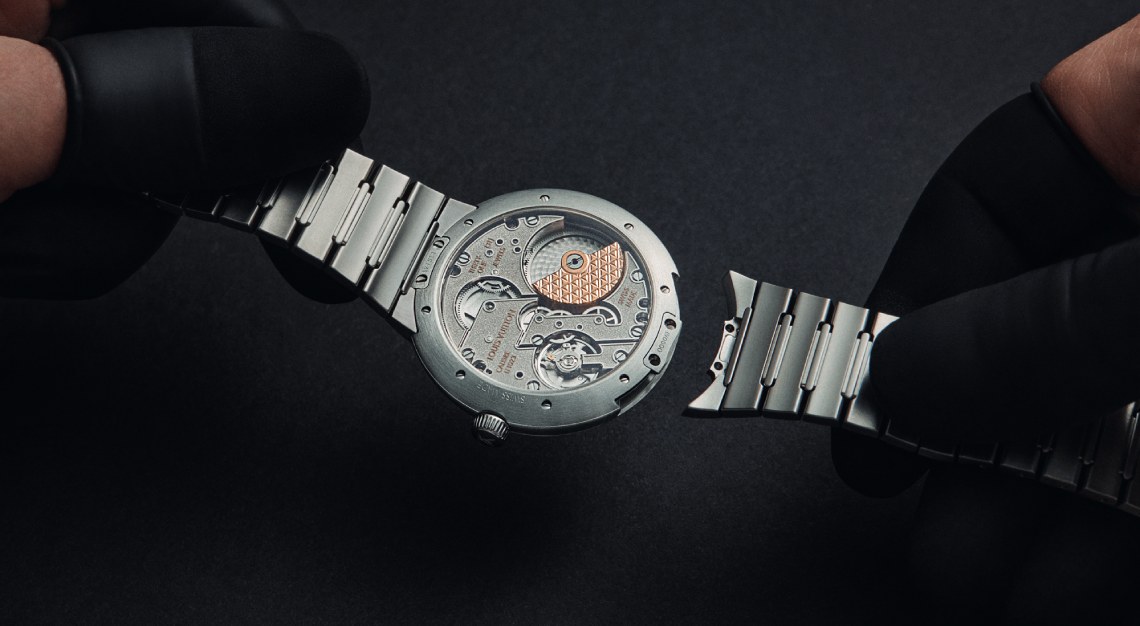 Not short on horological gravitas, the new Tambour models are equipped with new in-house automatic movements. Developed by La Fabrique du Temps, a high-end movement maker that Louis Vuitton acquired in 2011, the proprietary engine is as beautiful as it is robust. Decorated with micro-sand-blasted bridges and a gold micro-rotor with stylised 'LV' engravings, among others, the movement is a workhorse that promise high precision and delivers up to 50 hours of power reserve.
Despite the extensive makeover, the new Tambour retains links to its forebears, albeit in nuanced and subtle design accents. It is still a Tambour, as Louis Vuitton is wont to remind its fans—but perhaps now a little more grown up.