The Drop by Louis XIII is enough to show what counts—your first sip as well as your sense of adventure and style 
Having a bottle of Louis XIII has always been a feather in the cap for the connoisseur. The king of Cognac is the lifetime achievement of five generations of cellar masters, and everything one would look for in a spirit: elegance, finesse and harmony. It embraces tradition as much as it does the future, continuing to do the one thing it's been perfecting for centuries without fear of change.
"Think a century ahead," Paul-Emile Rémy Martin would say, if you could turn back time to 1874. In a quest to spread the Louis XIII gospel to a wider audience and engage a newer, younger generation of Cognac lovers, a new experience has been forged. The Drop is a chic, pocket-size vessel with a mighty spirit, carrying just a single centilitre (10ml) of Cognac to be enjoyed on the go. It is enough for a good first sip, and just like the first kiss that matters, it is the first sip of Louis XIII that counts the most.
"It's the one that's preparing your palate to welcome and fully understand Louis XIII," says Leonardo Ferracina, Global Executive Director. "You can even feel the power of the bouquet, even with a small quantity. One drop of Louis XIII is enough to show its full impact."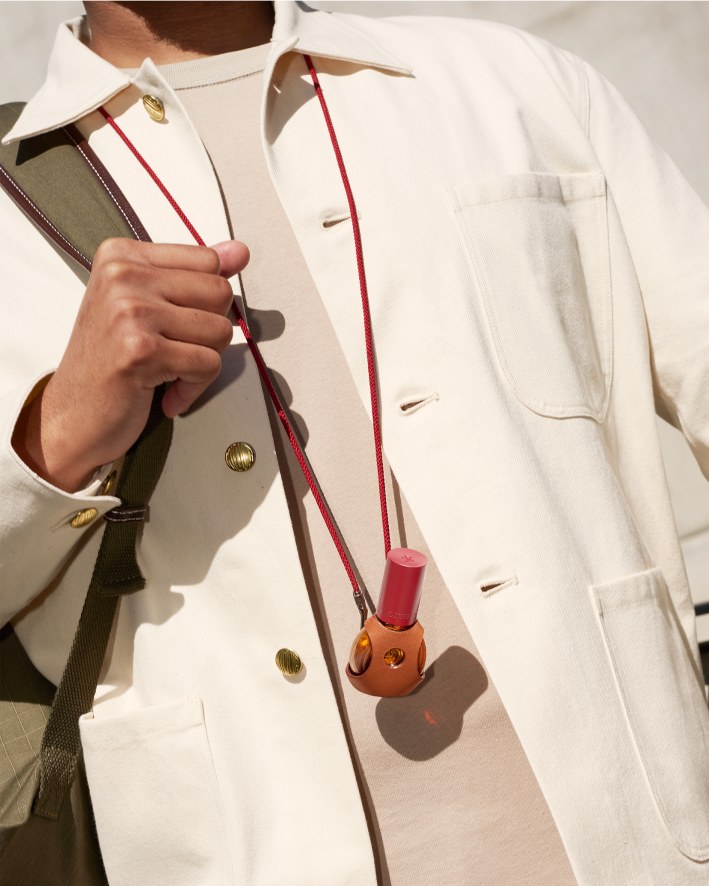 One drop is also enough to show your sense of adventure and style. There's a different bottle for a different mood and occasion—Loud, Glow, Bold, Smooth and Bright, with Bold (green) meaning "rejecting the status quo" and Loud (red) meaning "seizing the day and making your voice heard." Pick the one colour that resonates with you the most or purchase all five because, why not? Each bottle may be carried in a leather holster with a shoulder strap, available in various colours that match the tops. 
The Drop can easily be purchased at its first-ever immersive retail experience in Southeast Asia, right in the heart of Singapore's shopping district at Design Orchard. Until 1 January 2023 (10.30am to 9.30pm daily), enjoy augmented reality activations, flash dances by ScRach MarcS (9 and 16 December 2022), a mural by street artist Tobyato, an exclusive tasting, and craft stations for engraving and leather embossing services. Do also keep your eyes peeled for the full range of Louis XIII (it won't be too hard), and this includes the very rare six-litre Mathusalem.   
Yours for S$288 or S$1,440 for a pack of five. Add on the leather holster and strap for just another S$168, and you're good to go.