The private rooms will be introduced on the newly delivered Airbus A350s in 2024
After teasing its new first class suite late last year, Lufthansa is giving fliers a closer look at the "private room" for the skies.
The swish suite is part of the European airline's new Allegris offering that is aiming to elevate the in-flight experience on long-haul routes. Lufthansa is investing a cool US$2.7 billion to add better seats to every class in both old and new aircraft by 2025.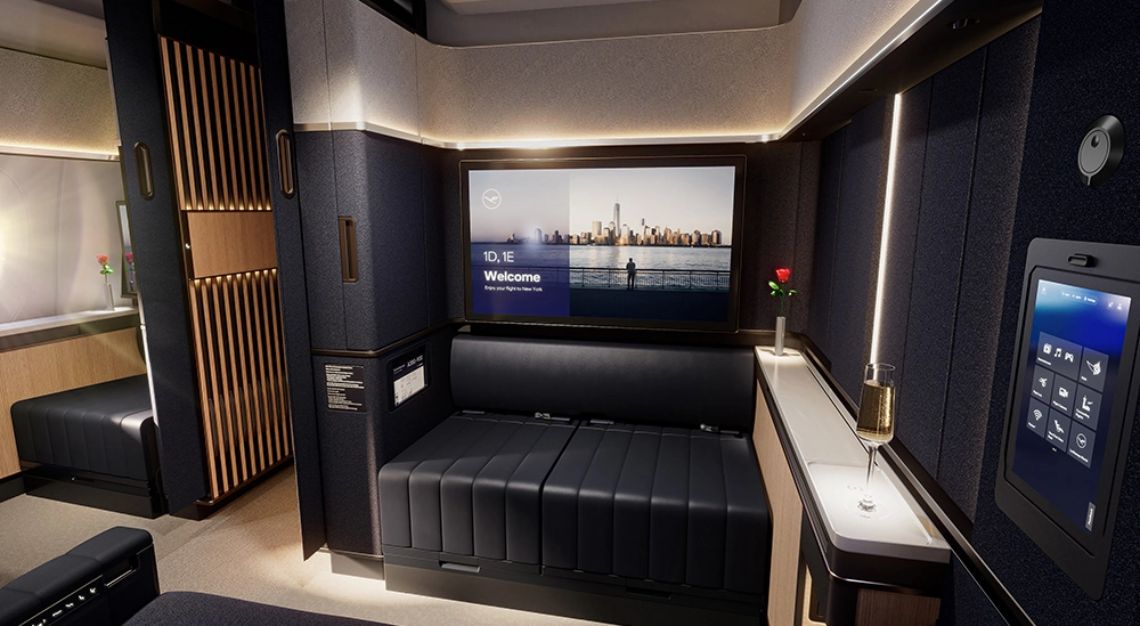 The preeminent Suite Plus is essentially a private double cabin with ceiling-high walls, an entirely closable door and two generous seats that can be turned into a comfortable double bed if desired. You can also control the temperature of each 91-centimetres-wide seat to ensure maximum comfort.
In addition, the suite will be equipped with wireless charging stations to keep your devices fully juiced, a full-width screen and entertainment system that pairs with your phone, a personal wardrobe for your belongings and a table for in-air dining. Speaking of dining, fliers can enjoy dishes from the gourmet menu in their own room or opt to join fellow first-class folk at a large communal table.
"The First Class Suite Plus conveys the feeling of privacy and individuality similar to a hotel room—only at an altitude of 11 kilometres," Lufthansa CEO Jens Ritter said at the launch of the suite in Berlin on February 28. "The Allegris range promises individuality, exclusivity and premium service along the entire travel chain."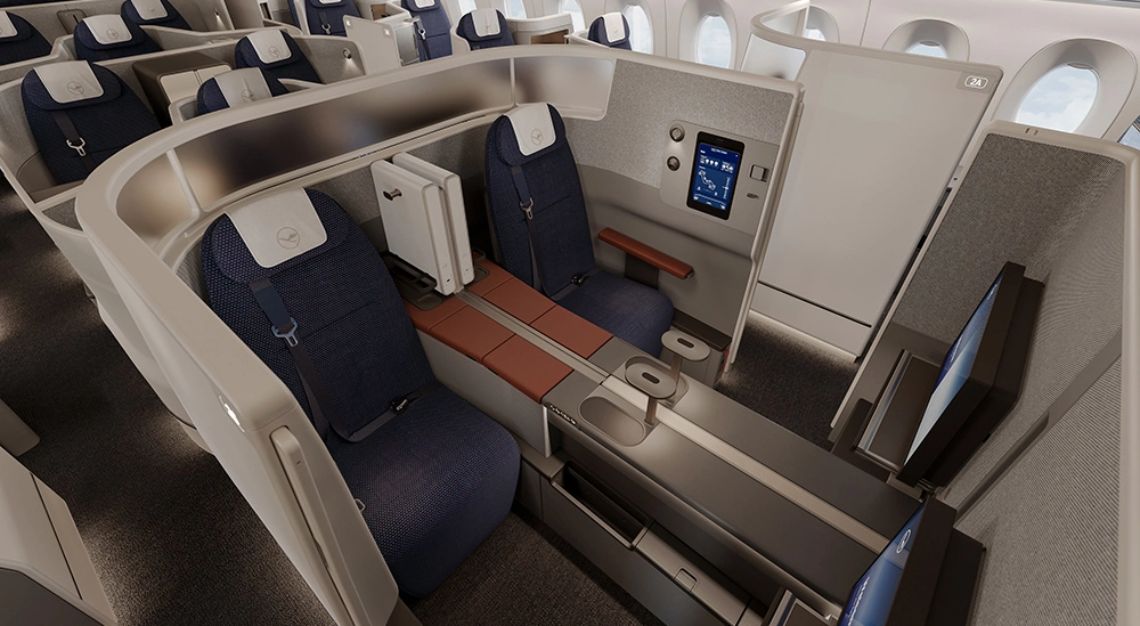 Indeed, business class passengers will have their own suites with chest-high walls and sliding doors. Those in the first rows will also enjoy 27-inch monitors, wardrobes and personal minibars. It's even possible to connect two suites to create more space. To top it off, business class will offer six additional seat options, from an extra-long bed of more than two metres to a comfy seat with a baby bassinet.
The 80 new dual-aisle aircraft joining the fleet (including Airbus A350s, Boeing 787-9s and Boeing 777-9s) will have the Allegris setup. Lufthansa will also retrofit existing wide-body aircraft, such as the Boeing 747. The airline will replace 27,000 seats in full. Quite the upgrade.
This article was first published on Robb Report USA