If you're looking for an address at the top of the world, a penthouse just doesn't cut it anymore. Leong Boon Hoe, chief operating officer of List Sotheby's International Realty, Singapore, explains why it's the dawn of the era of the super penthouse
Facebook co-founder Eduardo Saverin made news in September 2017 when he bought a 957-sq m duplex penthouse at the top of the 36-storey Sculptura Ardmore in Singapore at a price of S$60 million, making it the most expensive apartment in Singapore since Sun Tongyu, co-founder of Alibaba, forked out S$51 million for a 1,289-sq m penthouse at neighbouring Le Nouvel Ardmore in 2015.
In January 2019, Ken Griffin, founder of hedge fund Citadel, caused a buzz when he bought a penthouse in Central Park South in New York for the astronomical price of US$328 million (S$446 million). The 2,239-sq m unfurnished penthouse, which sits atop a 290-m tall building from the 50th to 53rd storeys, set a new record for the most expensive penthouse in the world, or in this case, a super penthouse.
What is a penthouse other than an apartment unit that is at the top of a tall building? Why are people willing to pay such prices to own one?
Most luxury penthouses offer top-of-the-line luxury furnishings, private lifts, generous outdoor areas and their own pools. Some even come with a hotel-style concierge.
But more than just the tangible benefits, a penthouse represents luxury, space, privacy, exclusivity, great views and yes, prestige and status. Today's penthouses are also chasing the superlatives. There are bragging rights associated to staying in the largest or the highest penthouse. Some are found atop the 'supertalls' or 'cloud-busters' that go up to 305m to 609m in major cities such as New York and Dubai. These factors lead to premiums in the price of the penthouses.
As a result, a new breed of penthouses has evolved: the super penthouse. They are rare because not all developers cater for them. Just a few years ago, a penthouse at 743 sq m might have qualified as a super penthouse, but now there is a demand for even larger spaces.
Today, only penthouses that are larger than 929 sq m warrant the accolade and these usually come at a price only within reach by ultra-high net worth (UHNW) individuals. UHNW buyers go for nothing less than the best-in-class: location, size, views, privacy, luxurious furnishings, architectural merit and more, when it comes to real estate. These super penthouses are not just the owner's private abode; they're also used as a space to host meetings and personal gatherings.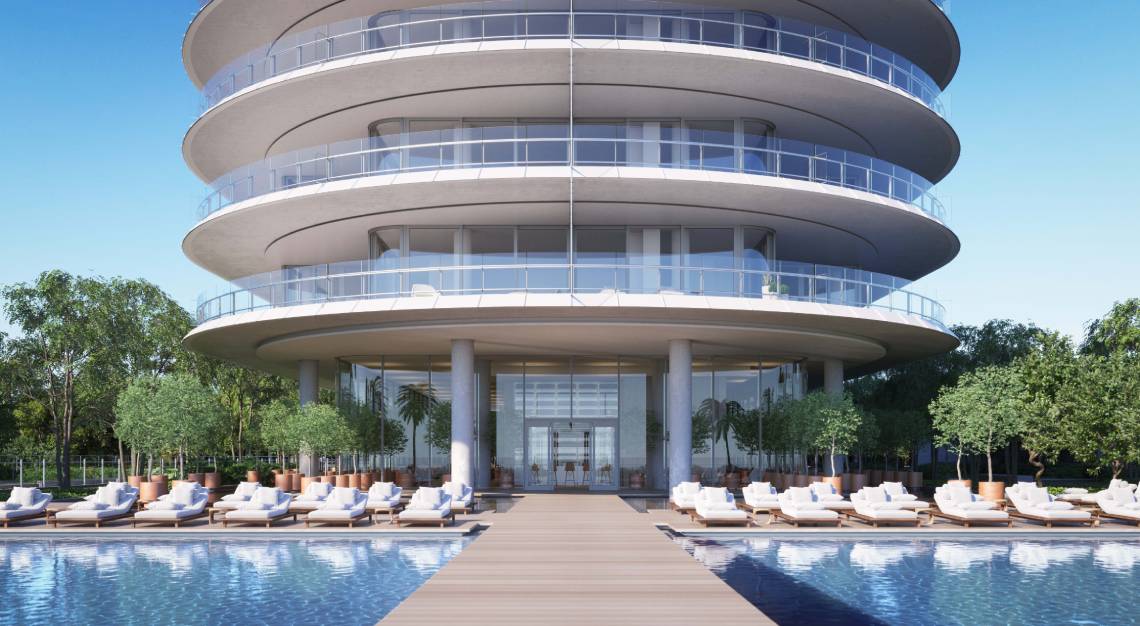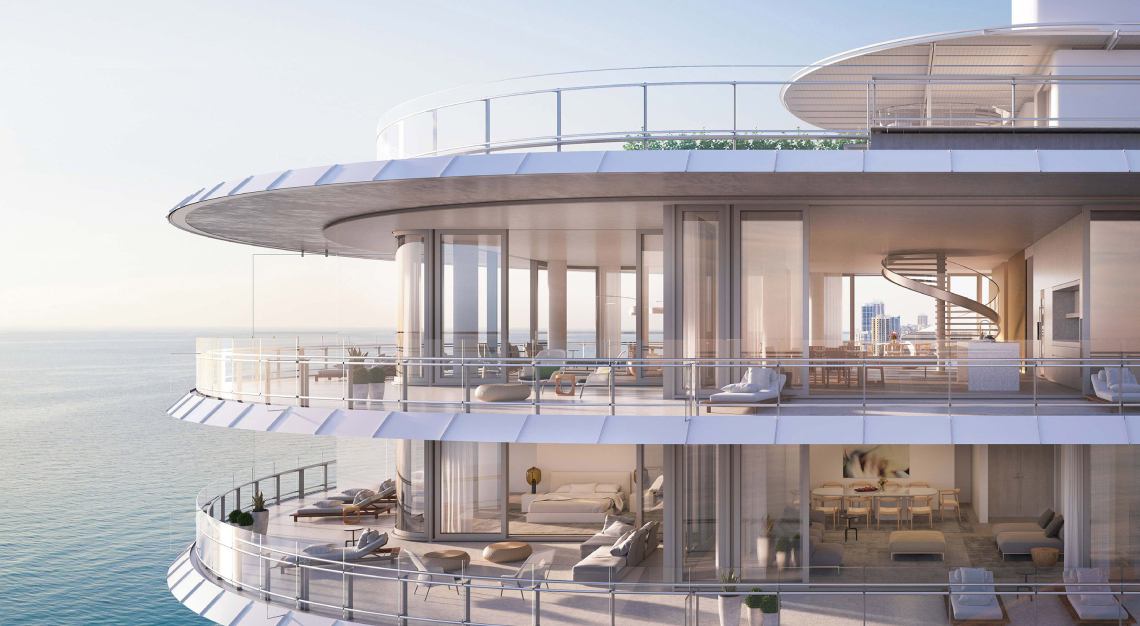 Penthouses all over the world thrive in prime areas where real estate is highly valued
Some of these exclusive residential addresses include 57th Street and Park Avenue in New York, Knightsbridge and Hyde Park in London, Peak Road at the top of Victoria Peak in Hong Kong and Avenue Princesse Grace in Monaco. In Singapore, the most prestigious and exclusive residential enclaves are found close to Orchard Road such as Ardmore Park and Nassim Road, the financial and downtown districts (Marina Bay and Beach Road) and new waterfront districts like Keppel Bay and Sentosa Cove. These are also where some of the best penthouses are found. Since 2010, six super penthouses have found owners, with the two largest transactions done in the last five years.
Super penthouses are generally considered less susceptible to market volatility because of their scarcity. The sale of a super penthouse may even help to restore or signal confidence in the market. Case in point is how the Central Park South sale lifted the Manhattan real estate market sentiments, which had cooled off during the global financial crisis.
Similarly, in Singapore, the sale of the Le Nouvel Ardmore and Sculptura Ardmore super penthouses took place during the property market downturn period.
Trophy Real Estate
Other reputable super penthouses currently looking for buyers include Miami's Eighty Seven Park (asking price US$68 million, S$92.4 million) and 212 Fifth Avenue in New York – a five-bedroom super penthouse that includes a grand ballroom and seven-room master suite, and an additional 532 sq m of open terraces. It has a price tag of US$58 million (S$79 million).
In Singapore alone, there could be up to five super penthouses that are currently for sale, reflecting the growing appreciation of such assets and developers' awareness of demand from buyers. Of these, the Wallich Residence super penthouse by GuocoLand in the Tanjong Pagar area is the largest, as well as the highest, of them all. The five-bedroom, 1,961-sq m 'villa in the sky' spans three storeys and has a dedicated private lift and lift lobby. The super penthouse sits on top of Guoco Tower and Wallich Residence and is the highest residence in Singapore at 290m, higher than other international properties, affording unobstructed views of Marina Bay and even Sentosa.
Over at Reflections At Keppel Bay, developed by Keppel Land and designed by starchitect Daniel Libeskind, the waterfront residences feature a 1,236 sq m super penthouse on the stunning crown of the 41-storey iconic tower. Besides offering panoramic views of Keppel Bay, Sentosa and the open sea, the unit is so spacious that the owner can pursue personalised lifestyle options, such as creating a private spa, gymnasium or art gallery.
On Beach Road, the developer of Concourse Skyline, Hong Fok Corporation, collaborated with Robb Report Singapore to transform one of its two super penthouses into a magnificent home with a carefully curated selection of state-of-the-art furniture and products by more than 20 luxury brands.
The appeal of the super penthouse truly lies in the experience it offers, and in the fact that it is a space where the owner can live, eat, work, play and entertain.