The pen isn't just mightier than the sword, it's also proving to be mightier than digital technology
The luxury pen industry has experienced a renaissance in the last two decades as the pool of collectors grows beyond the older generation. In an interview with the BBC, Ivan Briggs, the director of fine pens and comics at PBA Galleries in San Francisco, says: "Younger collectors have entered the fold, perhaps seeking a more tactile, individual and authentic connection to the physical act of writing than is afforded by electronic devices." The pen has also morphed from a useful writing instrument into a luxe, investment-worthy asset, as pen manufacturers turn their creations into modern, collectible works of art. Additionally, manufacturers have taken advantage of global supply and demand by creating limited-edition models that offer collectors a sliver of exclusivity. Case in point: Montblanc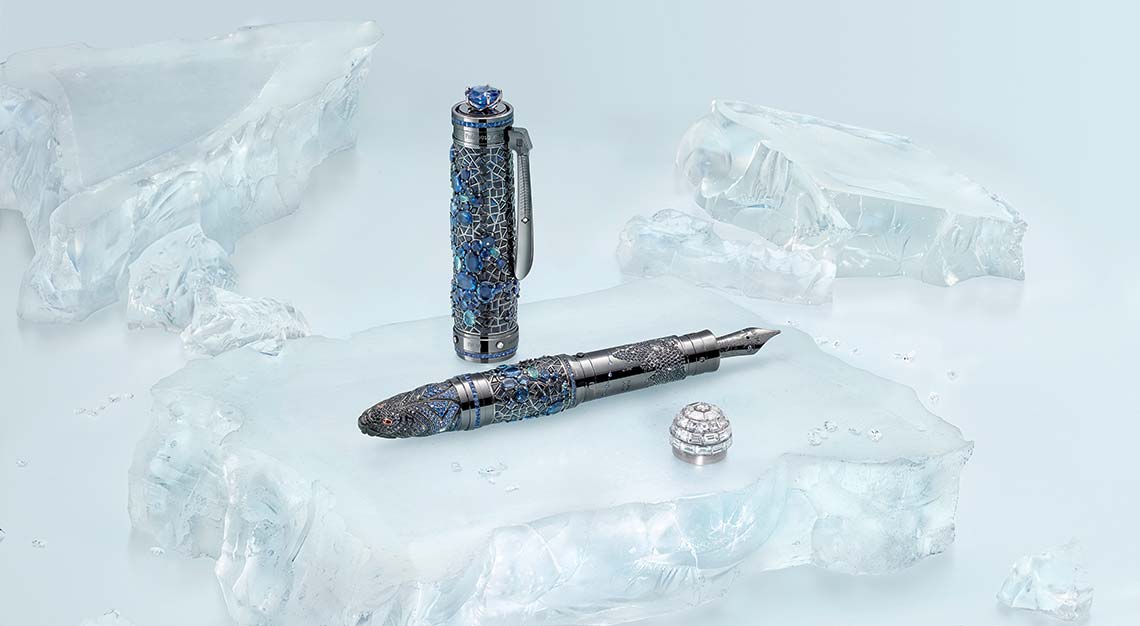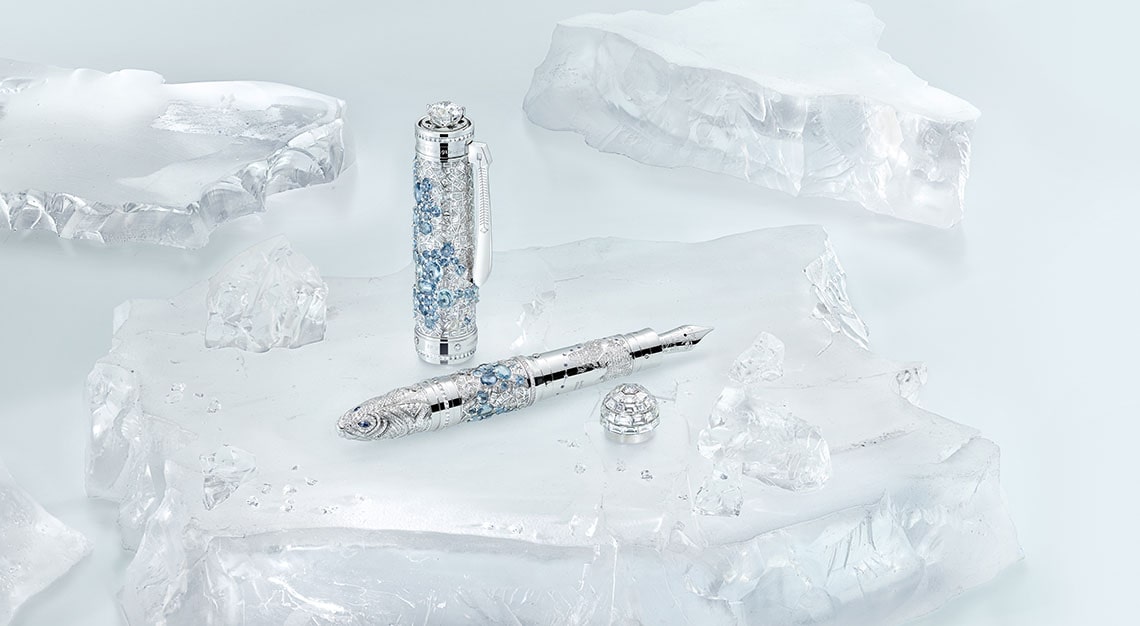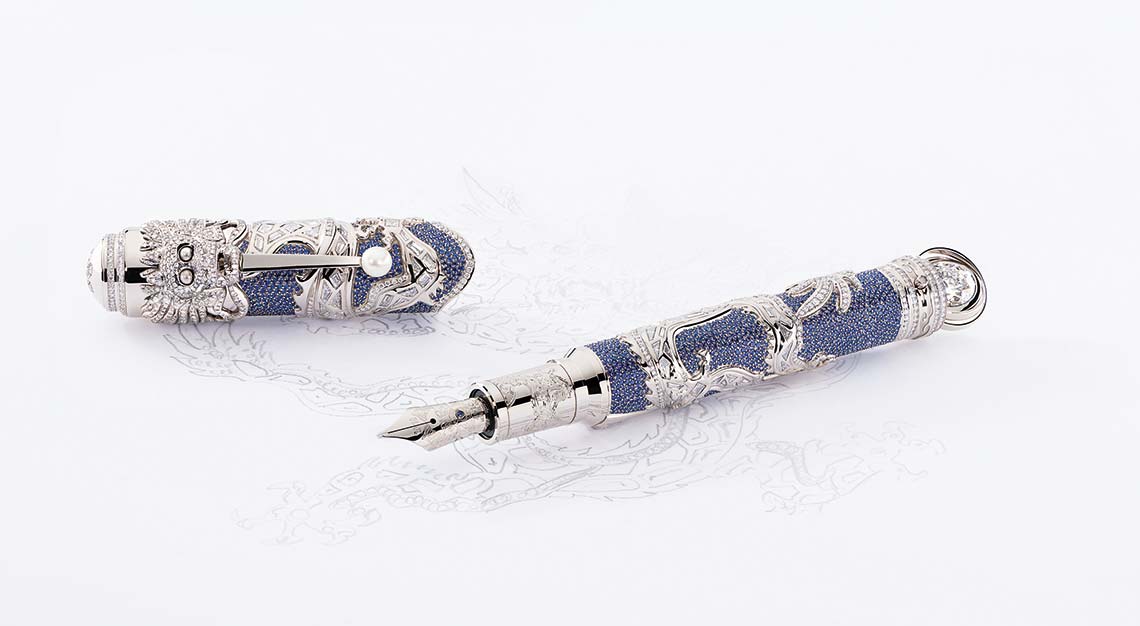 This year, the brand added two stunning creations to its High Artistry Limited Edition series. The first is the Montblanc High Artistry Conquest of Antarctica Homage to Roald Amundsen Limited Edition. Inspired by the adventures of the Norwegian explorer, the pen uses the finest materials and metiers d'arts to celebrate the first man known to have reached both the North and South poles and his strong bond with the Inuit tribe.
Three models make up the collection, using blue sapphires and Paraíba tourmalines to reflect Antarctica's deep blue skies, precious gemstones such as amethysts, emeralds, peridots and more to showcase the colours of the aurora borealis and diamonds, and light blue sapphires and aquamarines to depict Amundsen's impression of Antarctica when he first set eyes on it. The explorer's sailing route to the South Pole is engraved on two of the models, while all three pay tribute to the Inuit tribe through the use of traditional face tattoo designs and bear talisman recreations.
China also served as Montblanc's muse in the High Artistry Homage to Emperor Kangxi Limited Edition collection. Said to be one of the country's greatest emperors, Kangxi's many achievements are celebrated in the six pens that comprise the collection.
The full story is available in the May 2019 edition of Robb Report Singapore; get the annual print subscription delivered to your doorstep or read on the go with a digital subscription.