A trip to the wilderness helps Charmaine Tai realise just how worthy it is to trade off insignificance of self for the magnificence of the world
The lion claims its spot at the borehole, lapping up the murky water. It ignores the incoming elephants, despite their rumblings. The parade has every intent to lay claim to the borehole. The matriarch makes eye contact with the king of the jungle, who, at the last second, retreats. Then it happens all too quickly, and at the same time.
An elephant calf falls into the water. Its mother cries out in distress, and half the herd turns their backs on the lion, rushing to the calf's aid. The lion pauses and calculates his next move. Should he attack?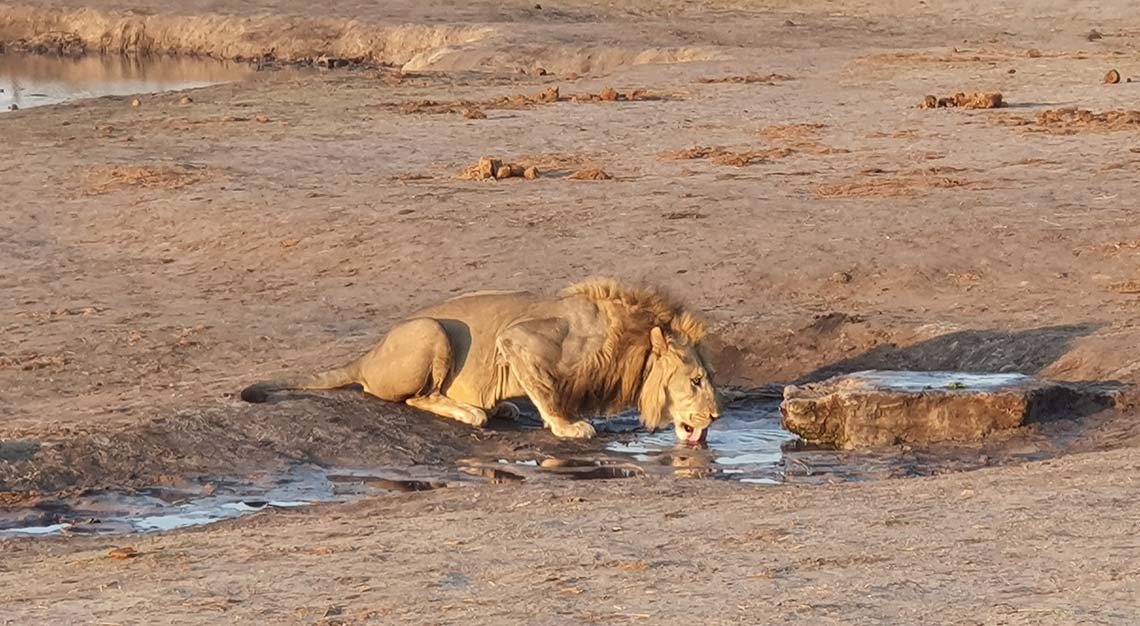 Call it a coincidence, but a troop of baboons appear, and like hecklers at a stand-up comedy, start barking to incite a reaction. Some are beneath a tree, while others use termite mounds as a vantage point, enjoying the open-air performance. It's unlike any symphony orchestra I've attended, with nature playing the uncoordinated conductor.
The lion's pride must have heard the commotion because his peers approach to offer back-up.
The elephants form a barrier between the calf and the pride. The odds have shifted.
What the herd has in numbers, the pride makes up for in agility and aggression. The calf could be fatally harmed.
But this scenario must have happened before because after the unrehearsed flash mob, the main acts disperse almost as quickly as they've gathered.
My host, Tendai, gets out of the safari vehicle. "Do you want a slice of lemon in your soda?" he asks me, unfazed by the spectacle we had just witnessed.
It's just another day in Hwange National Park, Zimbabwe's largest reserve.
An Uneventful Start
The prospect of witnessing a NatGeo documentary in real life marks a stark contrast to my journey to Jao Camp in Botswana.
I would be spending six days in Botswana, Zambia and Zimbabwe, courtesy of Lightfoot Travel and Wilderness Safaris. While it may sound somewhat of a nightmare to put together an itinerary that includes no less than 11 flights, a boat ride, and multiple car transfers, the truth couldn't be further from this. In fact, to call it smooth sailing would be an understatement, given that the travel designers at Lightfoot Travel came up with a fully-detailed itinerary, which included the transfer type, location, room type and number of nights at each resort.
To fully prep myself for the trip, I was provided a set of footnotes for each country, which comprised information such as political climate, economy, geography, immunisation required, currency, electrical plugs and even suggested tipping rates. If Lightfoot Travel's intention was to get me hyped prior to the adventure that lay ahead, they certainly exceeded expectations.
I peer out the aircraft window, hoping to spot some wildlife en route to the lodge. The perk of being the last to get off the 'air bus' means that I get to enjoy a private aerial tour of Okavango, the world's largest inland delta, with the pilot as my guide.
The downside? No amount of animal sightings will alleviate your airsickness, especially when you've hopped on five flights in 22 hours. Despite seeing an elephant and giraffe right by the dirt airstrip, I barely muster enough strength to ask the co-pilot for water before throwing up in my mouth.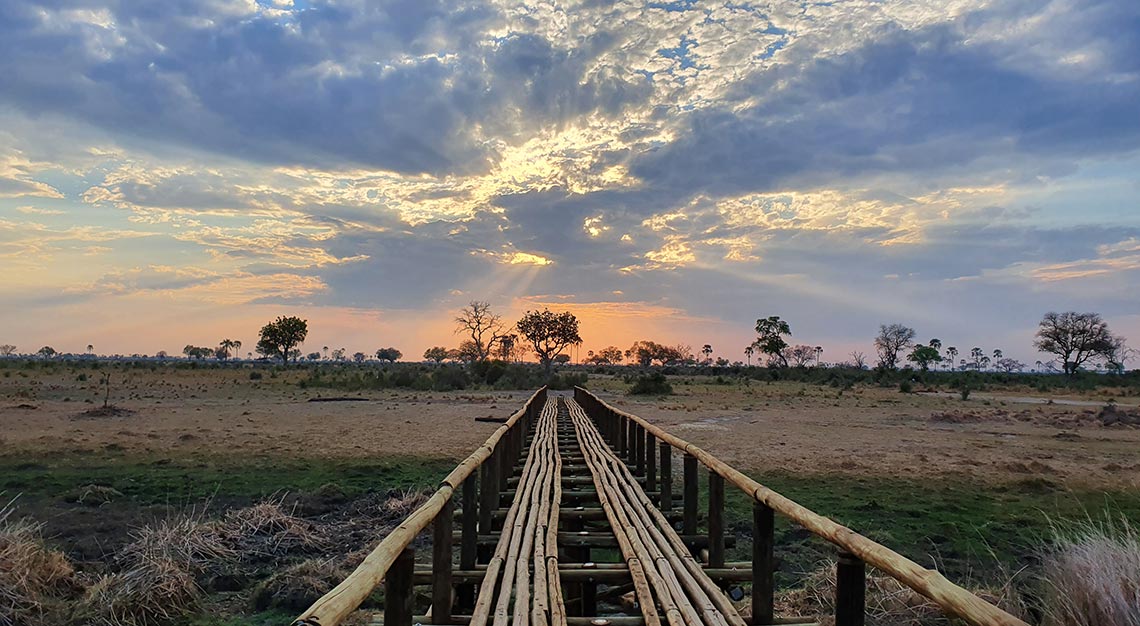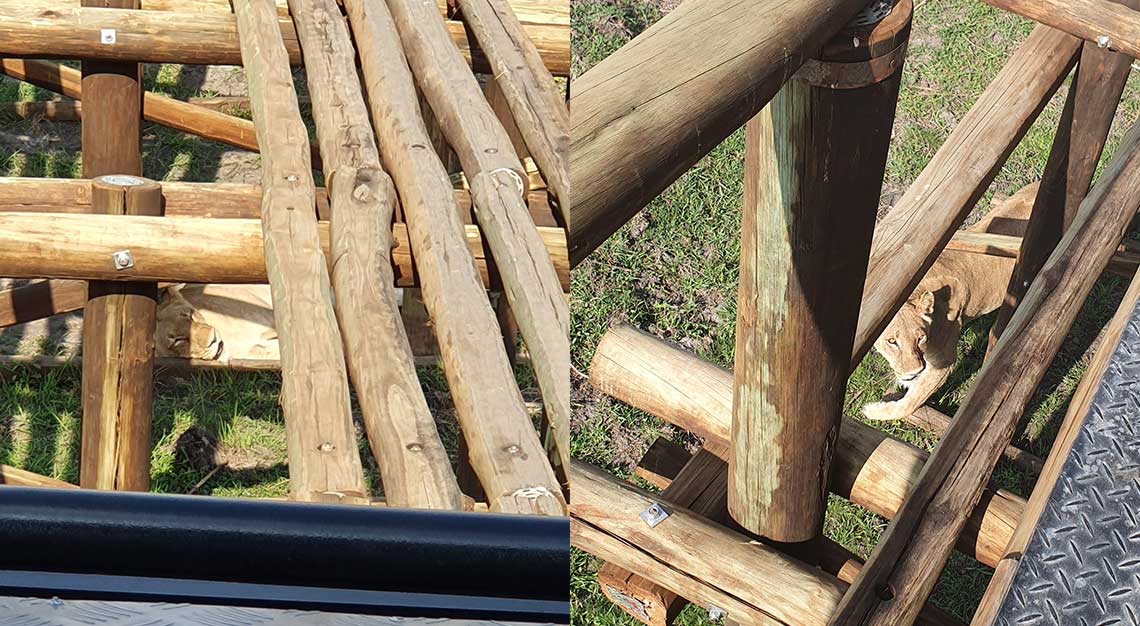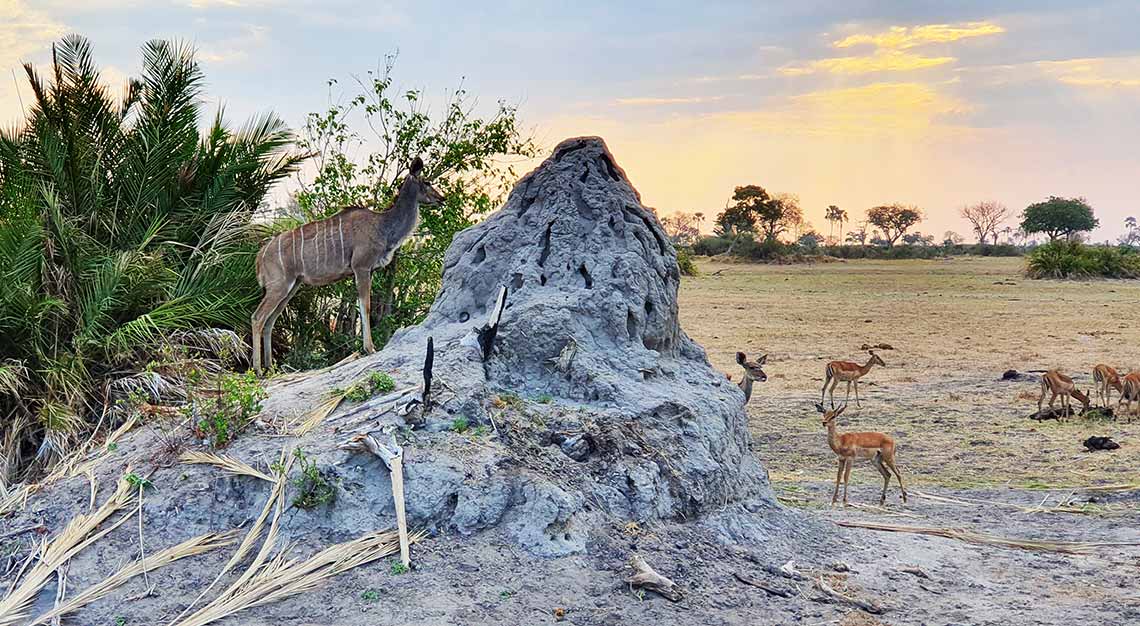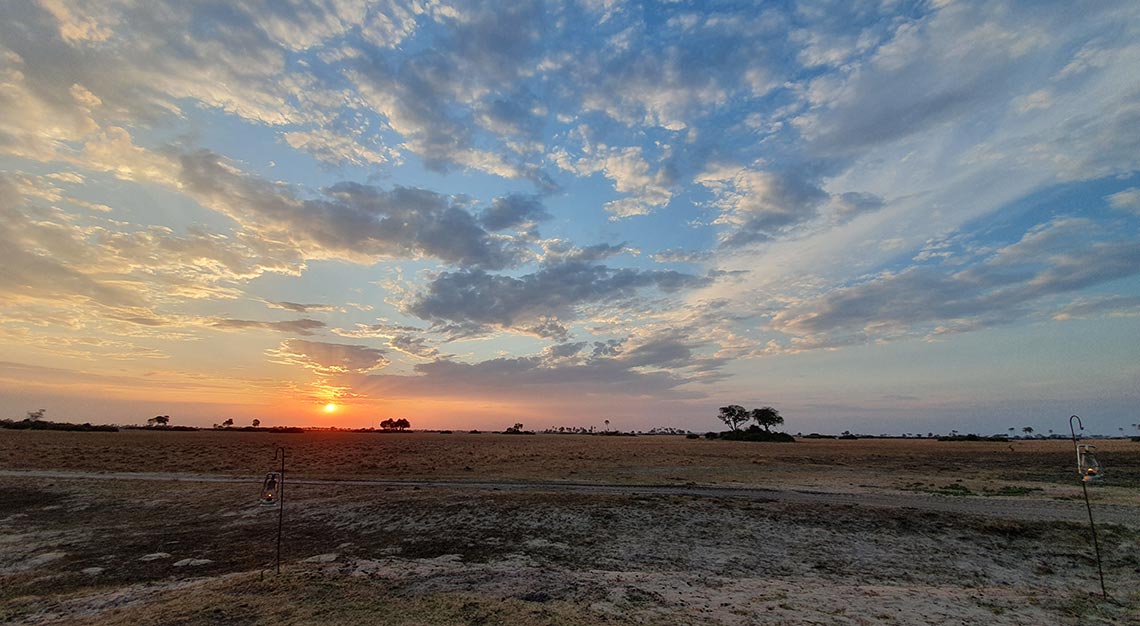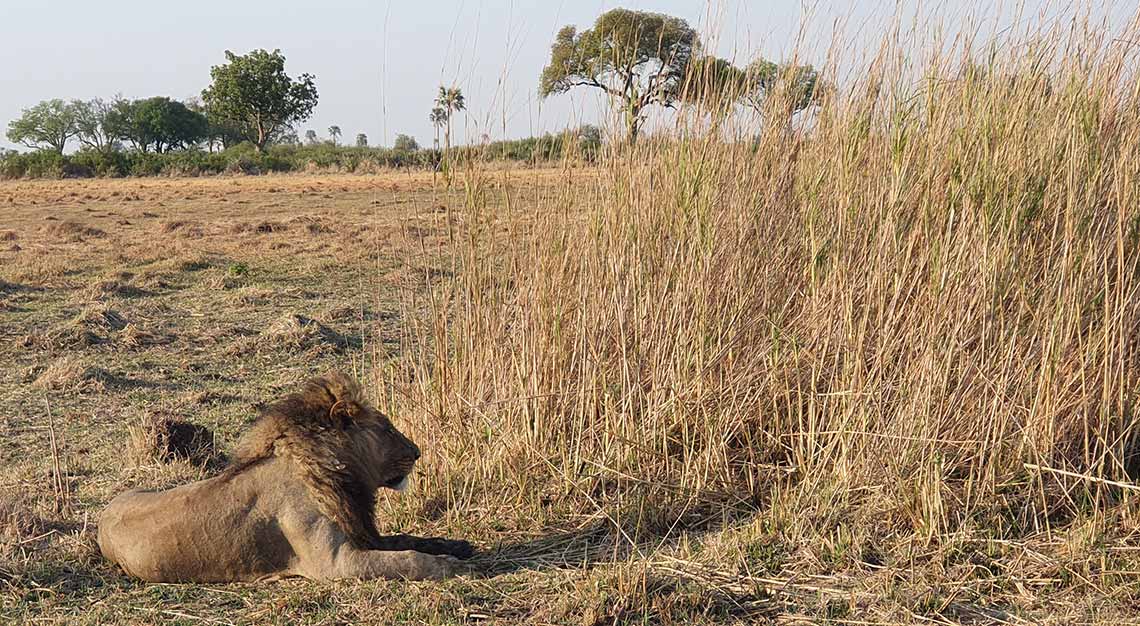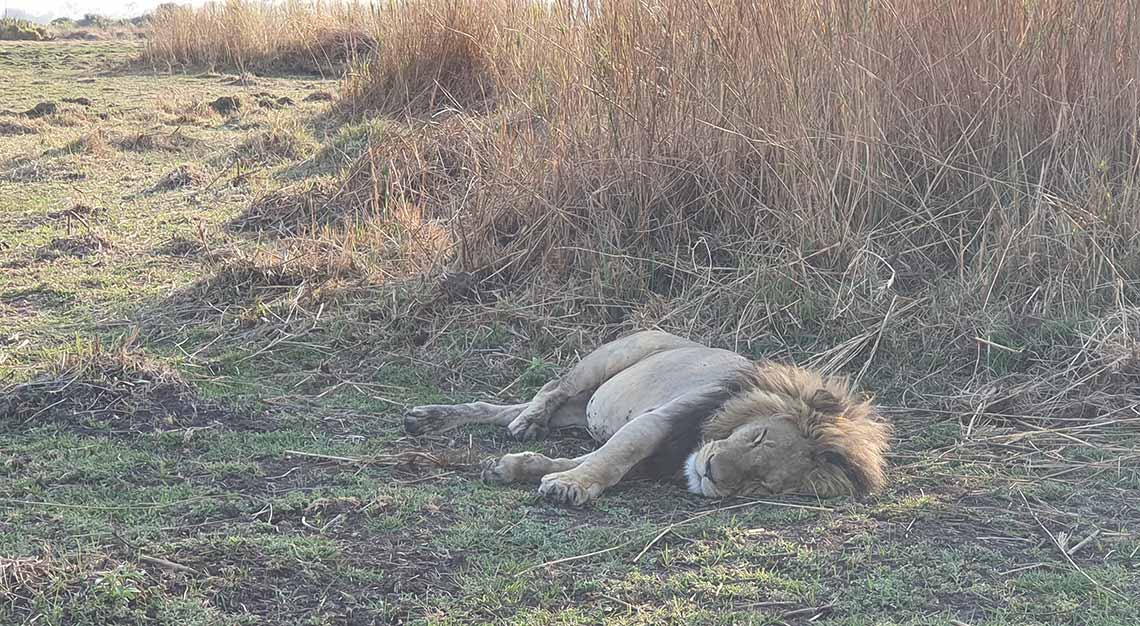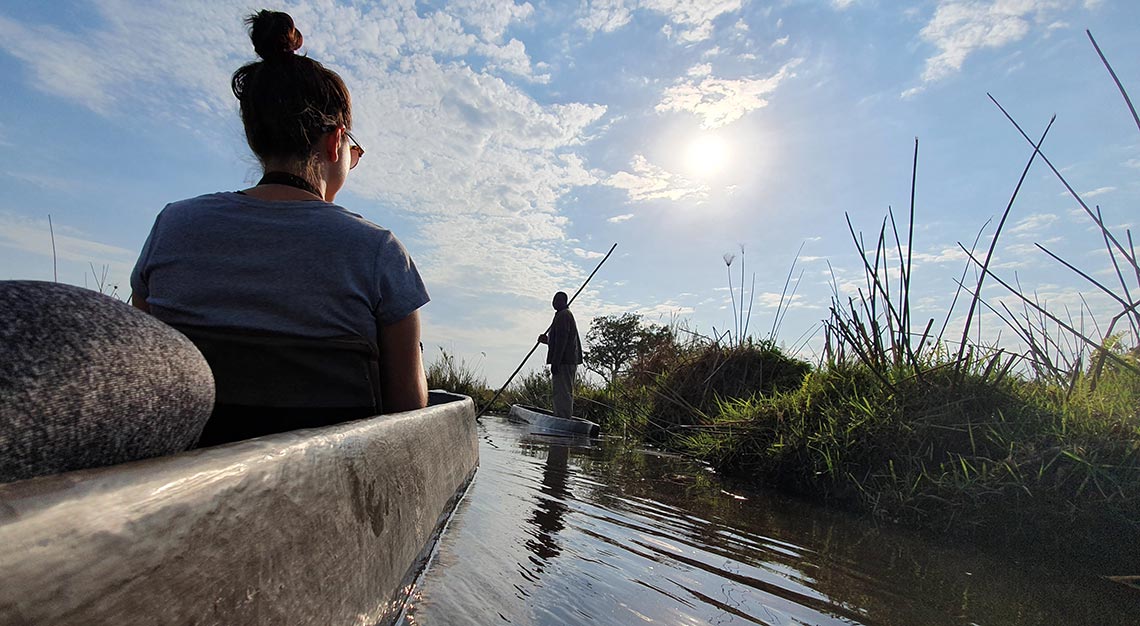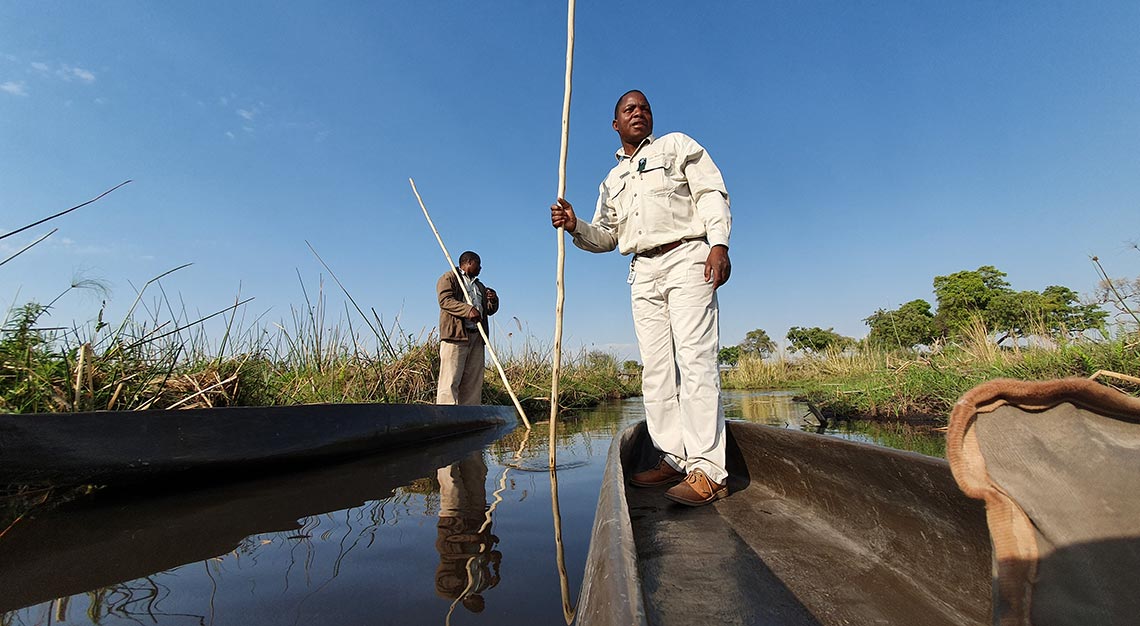 Upon touchdown, I sip ginger ale while MT, my guide from Wilderness Safaris' Jao Camp, feeds me with information about the Okavango Delta, the bumpy ride to the lodge, ("oh it's just for 10 minutes") and how there's a pregnant lioness waiting to welcome me. All colour on my face – supplied by the ale – disappears almost instantaneously. I'm not sure if this is an inside joke I'm not privy to, but the last thing I want is to retch and catch the attention of an irritable mother-to-be.
MT isn't kidding. Underneath the wooden bridge that leads us to Jao lies a heavily pregnant lioness, lying on her side.
The newly reopened Jao accommodates just 18 guests in five couple and two family villas, and is largely built using gum poles and dried grass.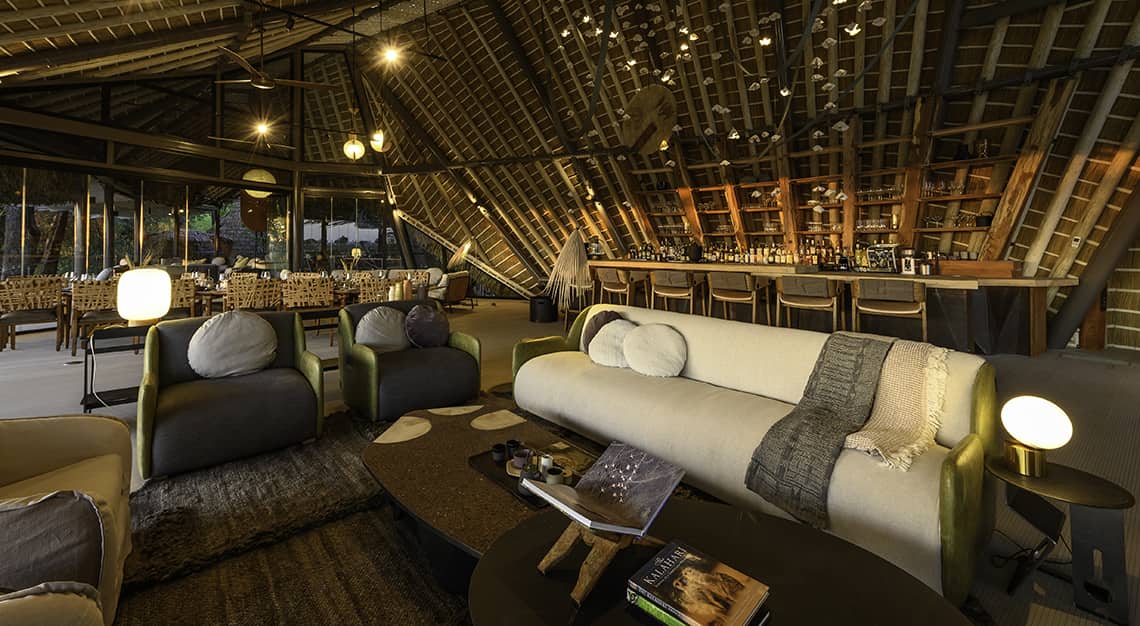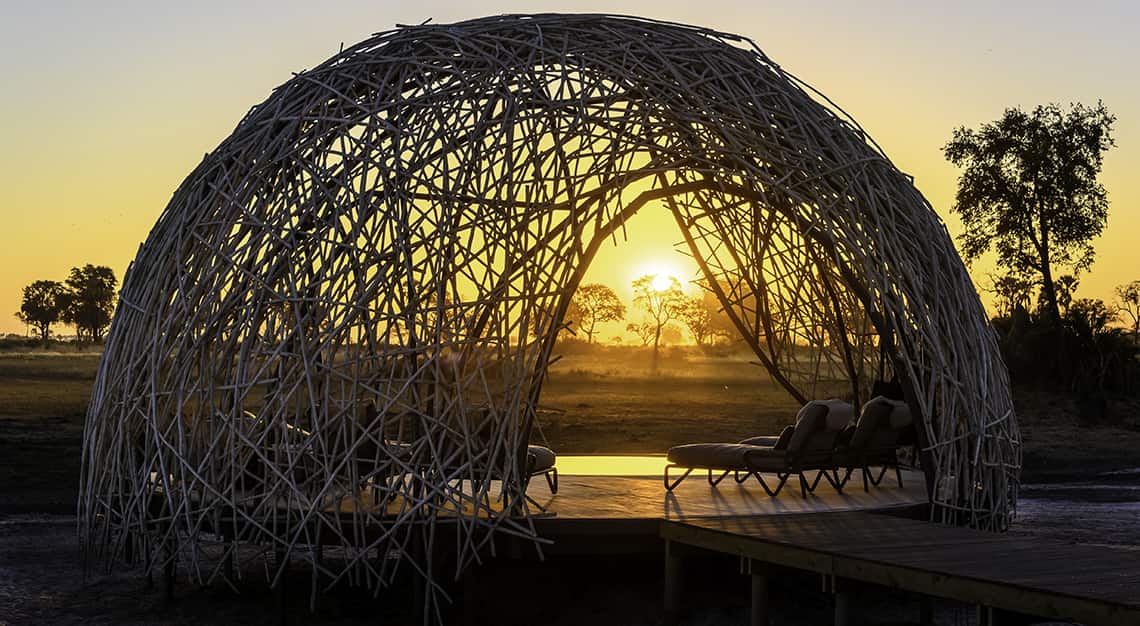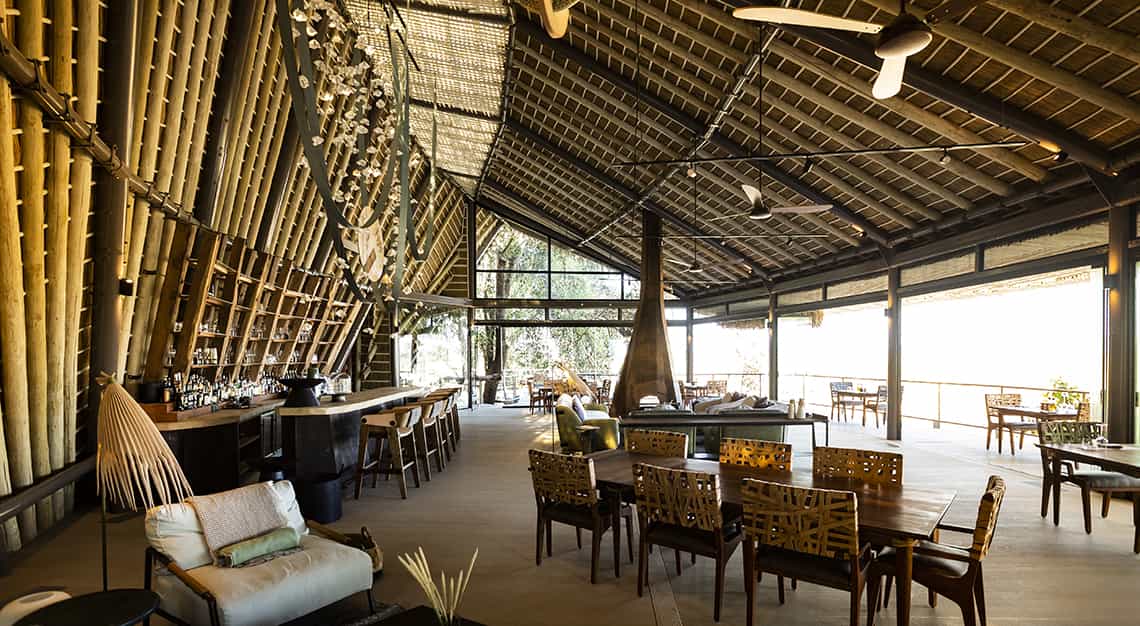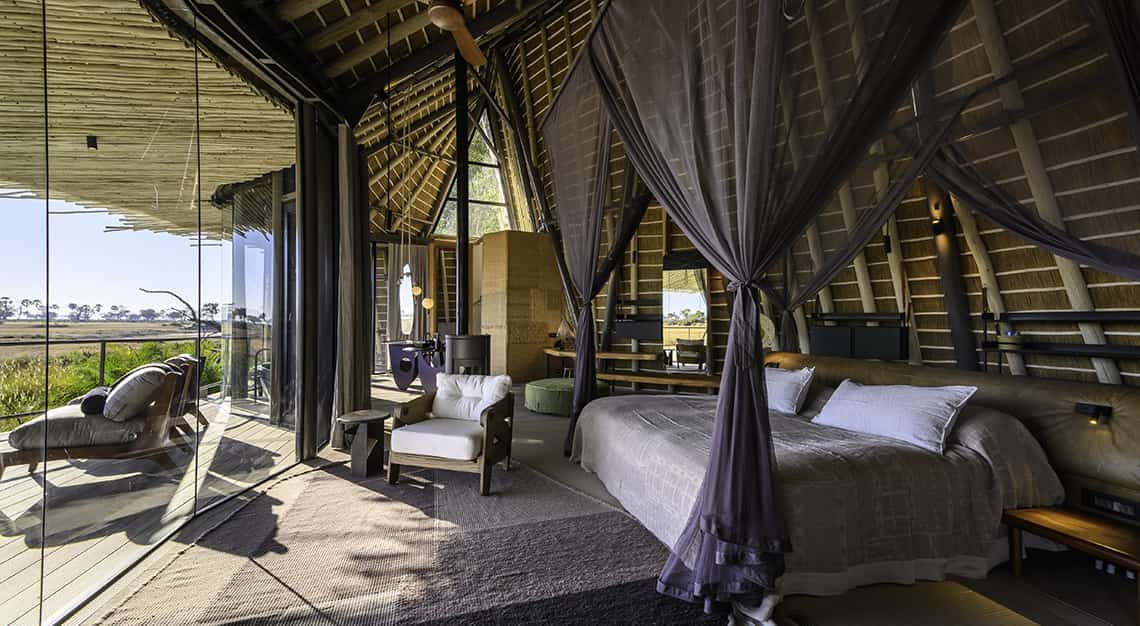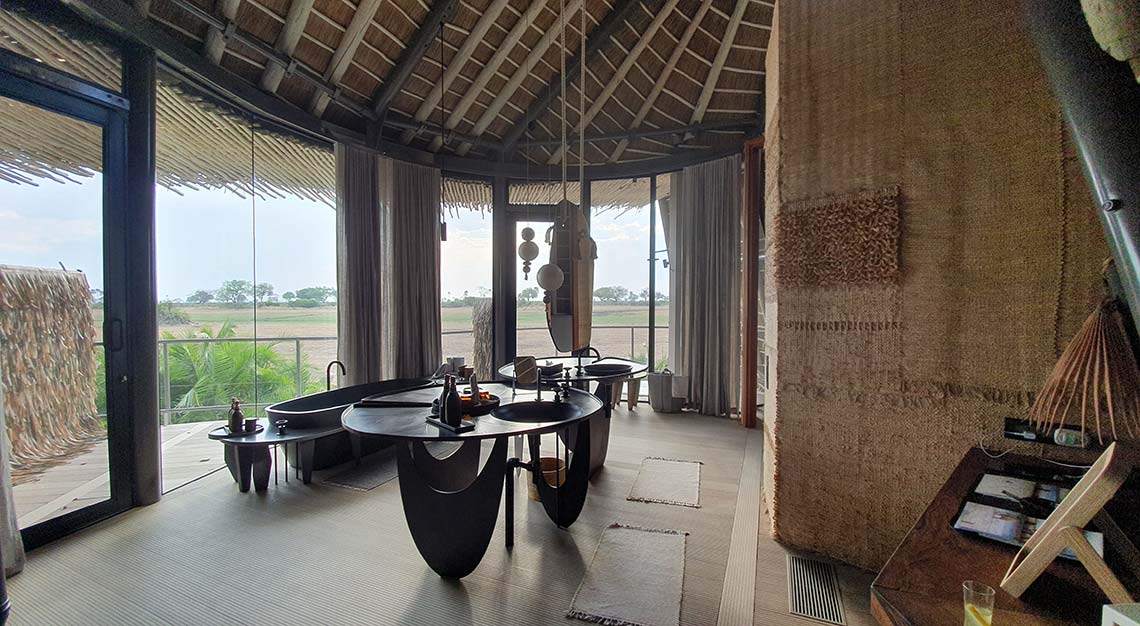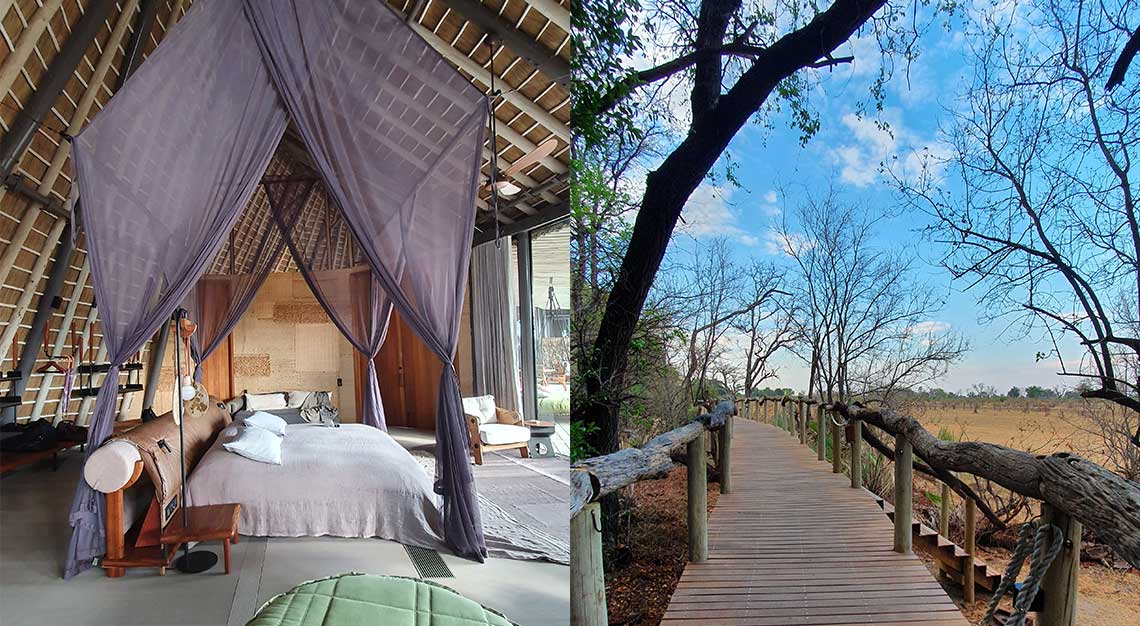 The villa houses a living room, pantry, kitchen and outdoor deck, with a small fireplace separating the bedroom from the open bathroom. Outside, a landscape of termite mounds, thickets and sausage trees await. Now, I've read up on Jao Camp and its refurbishment in the itinerary Lightfoot Travel sent, but experiencing it first hand is a different story altogether. It feels almost magical, as if stepping into a real-life fairytale.
I take a stroll on the boardwalk, watching vervet monkeys nibble on sausage fruit while tree squirrels dart between fallen logs. The melodic trills of birds, accompanied by the non-rhythmic buzzing of insects, fill the air.
It's peaceful now, but just two weeks ago, a herd of elephants had broken into camp, disrupted the electricity supply and stomped right through.
Following the Zambezi River
The road to Toka Leya in Zambia is long and lonely. Wilderness flanks both sides of the road that stretches as far as your eyes can see, with peanut, banana and corn farms scattered throughout.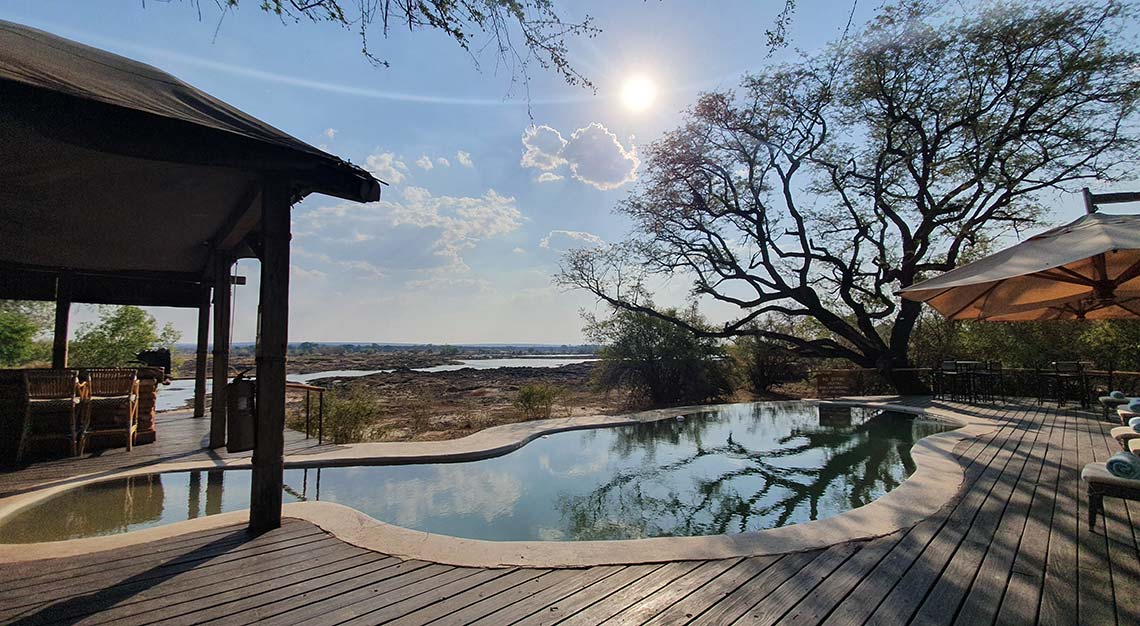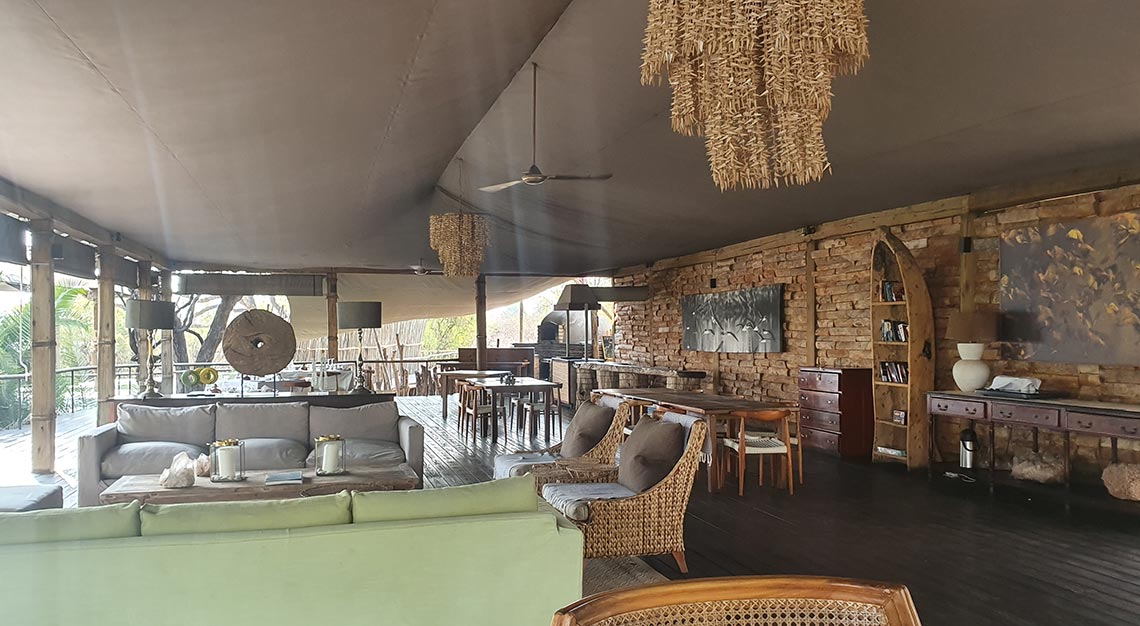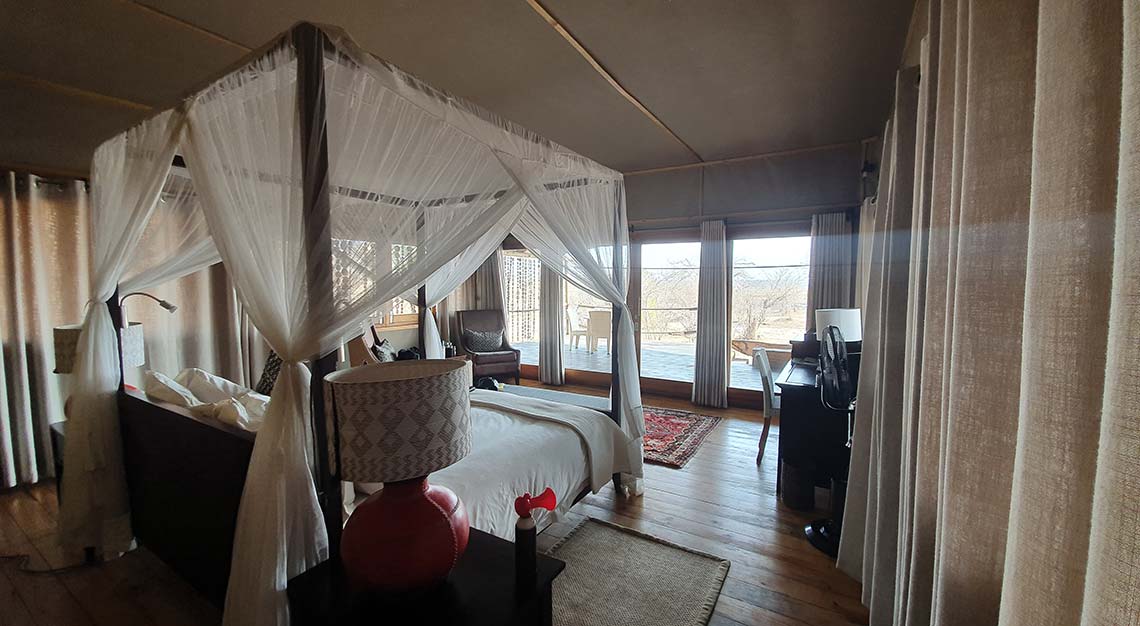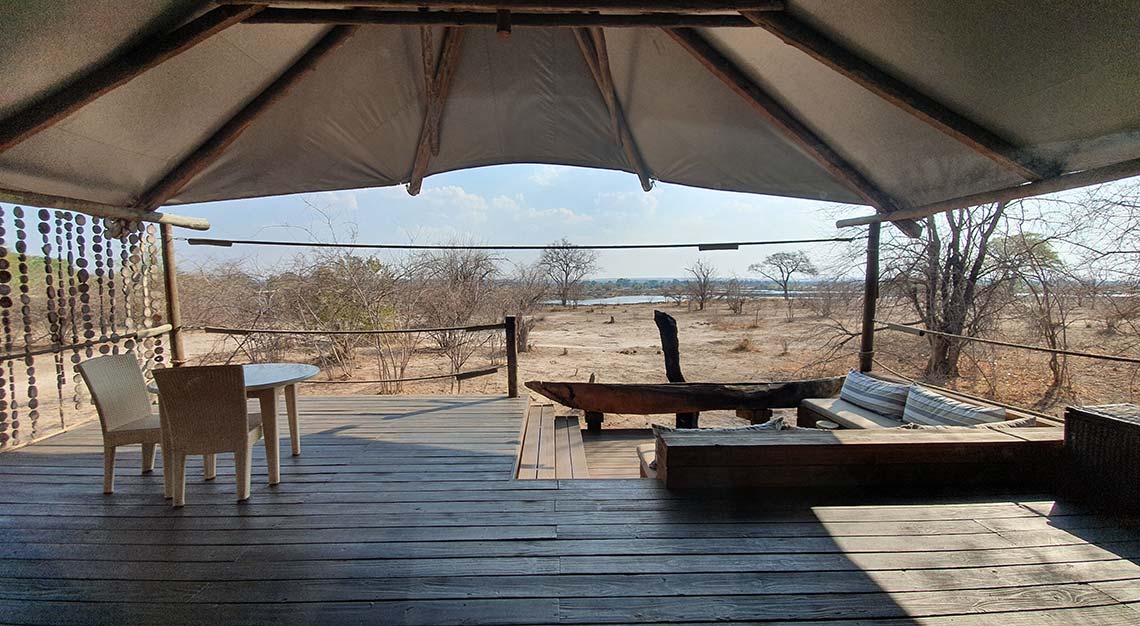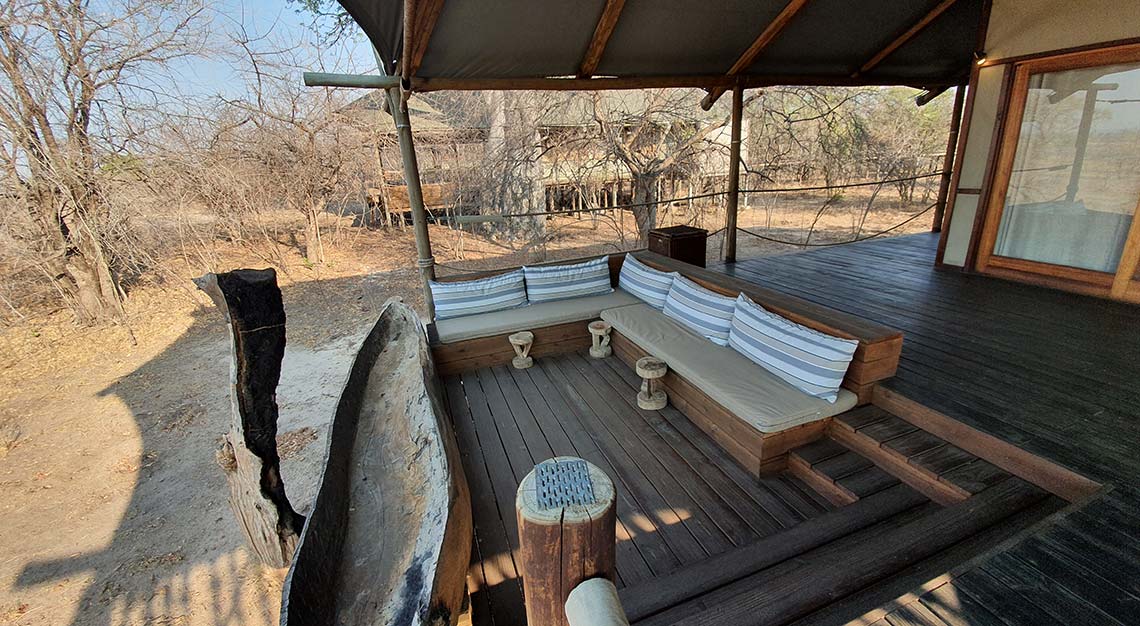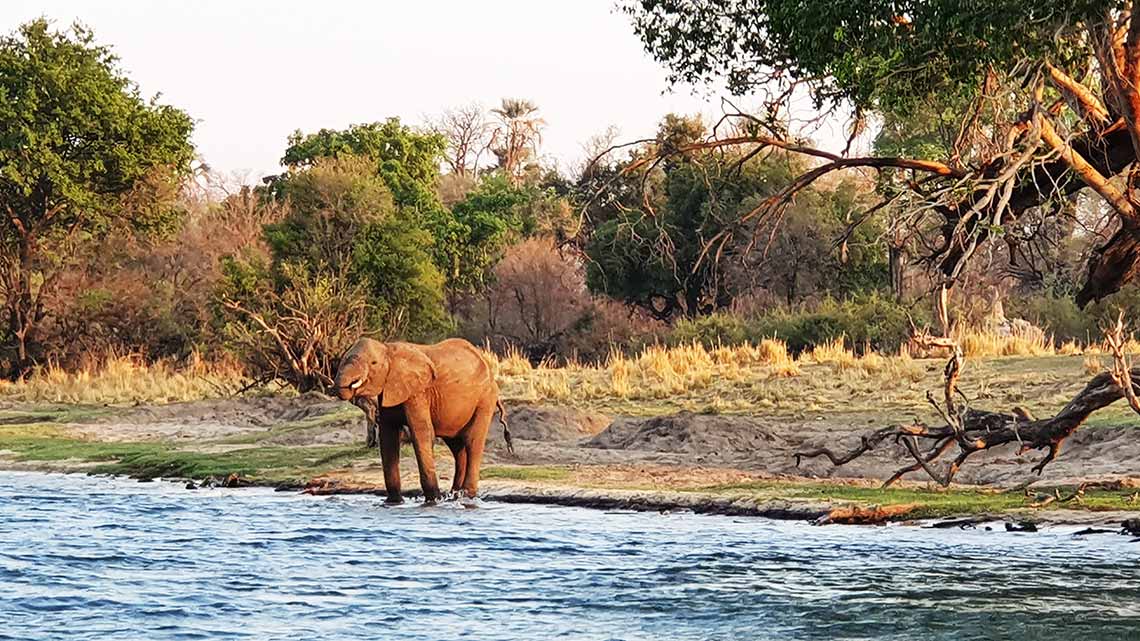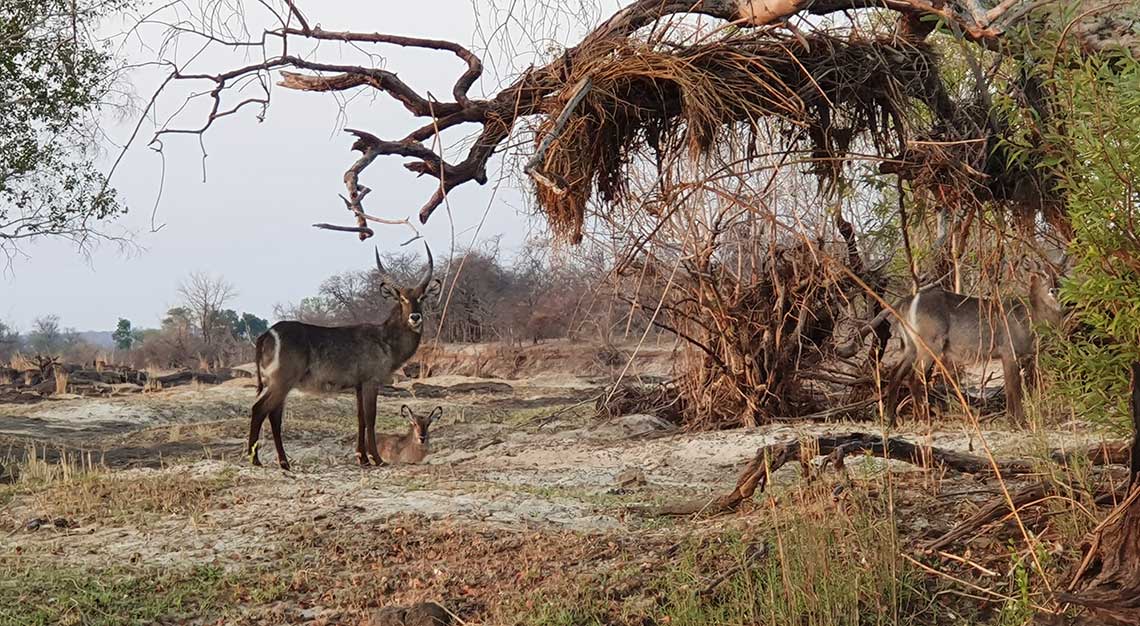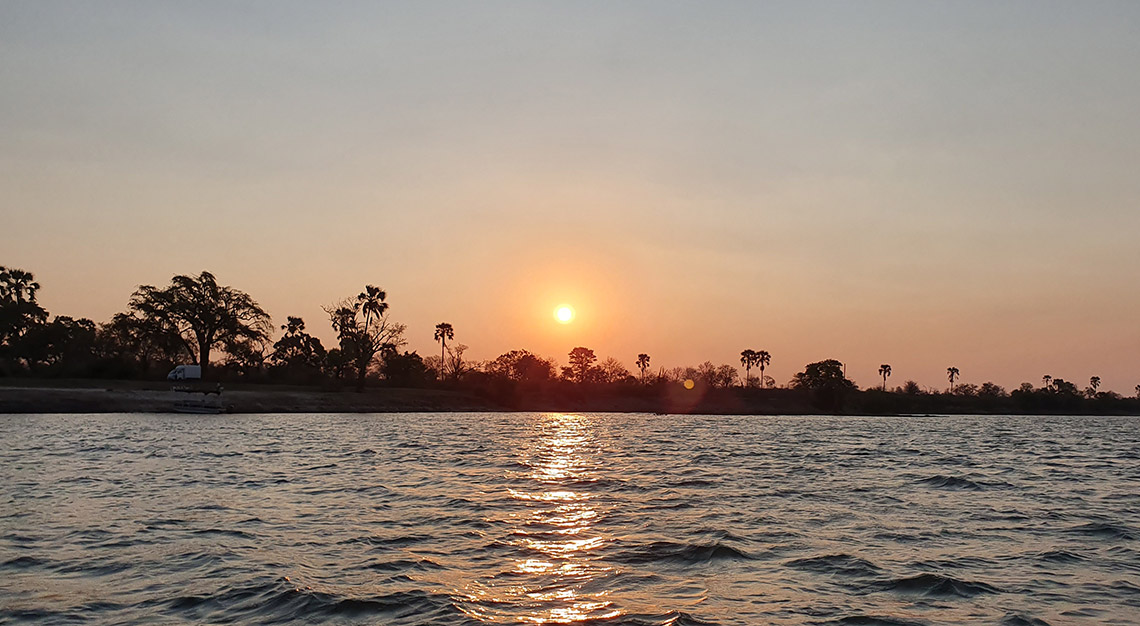 Unlike Jao, Toka Leya is located by the river, which means you'll be observing a different set of animals. I'm equal parts amazed and amused. The 2,574km-long Zambezi River – the fourth longest river in Africa – flows through six countries, and during my sunset cruise, we ping-pong between the borders of Zambia and Zimbabwe.
The cruise would make any birder as happy as a lark. We see rock pratincoles – birds that lay eggs on land due to their inability to grab onto branches, given their lack of a back talon – scavenging marabou storks, African finfoots, white-backed vultures and pink-backed pelicans. I can almost hear the bird-watching apps chiming non-stop with awards for proof of sightings.
Mild, Not Wild
While the lodge makes a great pit stop for those en route to Victoria Falls, many also join the white rhino walking tour in Mosi-O-Tunya National Park.
The walking tour is just one of the many activities and excursions that guests can take part in while in Livingstone. For those who have the need to know what each activity entails before making a decision – myself included –, Lightfoot Travel provides detailed explanations of each of the above. Sure, this means additional reading material to the dismay of some, but it also removes any catfishing potential (excuse the 'millennial' term), and zero room for disappointment. That said, if your favourite phrase is 'surprise me', just tell your dedicated travel designer what preferences you have, and he/she will dream up something that's bound to suit you.
Though the park is borderless, there is a part guarded by anti-poachers armed with AK-47s. These trained snipers are able to pick up footsteps from hundreds of metres away, their sole duty to protect the 10 white rhinos in the park.
This is no ordinary scenario. The white rhinos were introduced to the park from South Africa and are part of a breeding project.
Having been around humans all their lives, they're rather passive, paying us no attention when we appear. The youngest of the lot is Jackson, a five-month old bull.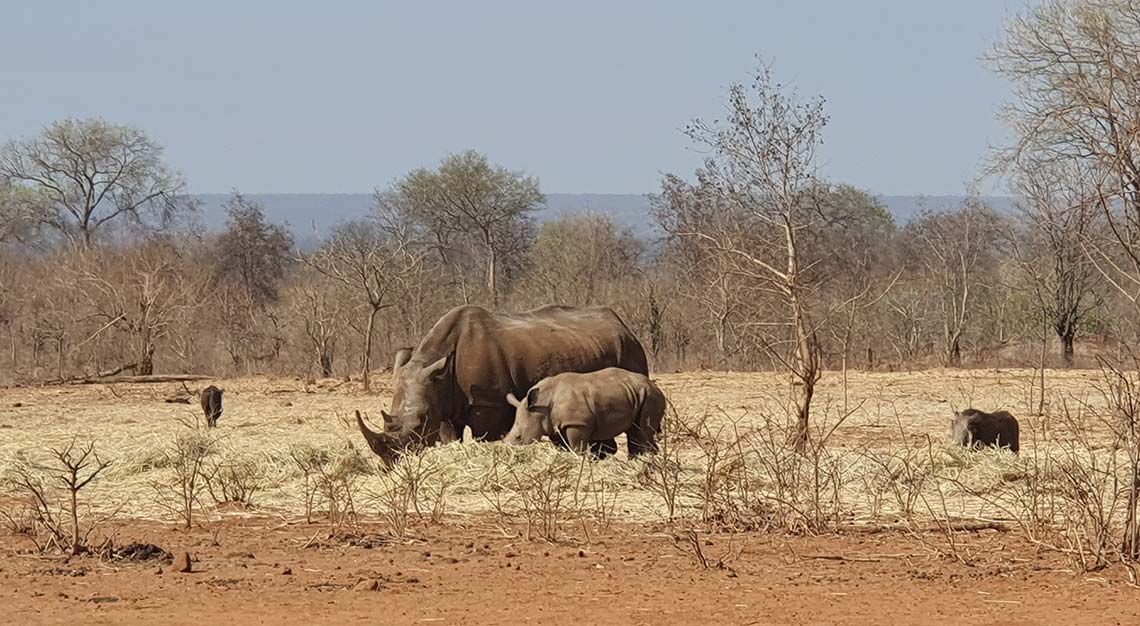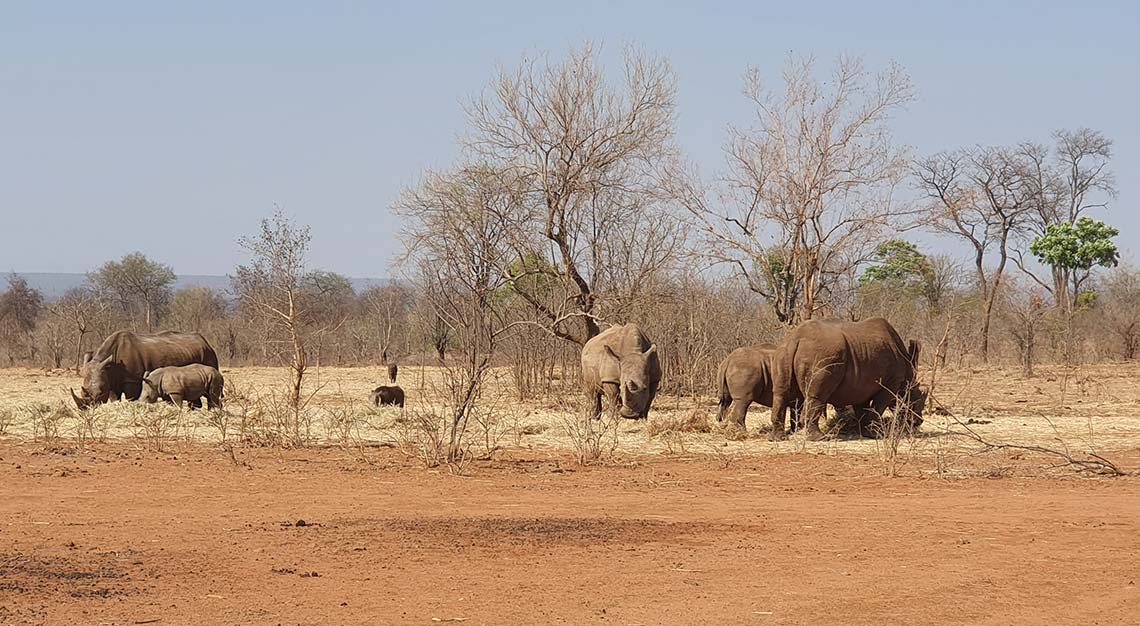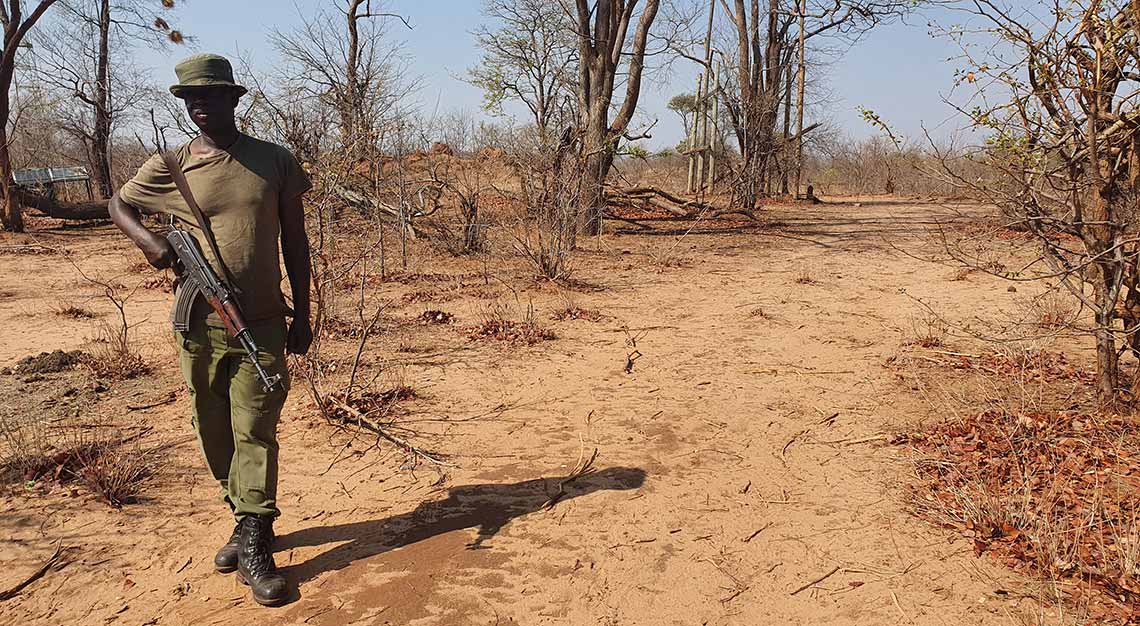 Two rangers keep a close watch on the rhinos, with plenty of others further out, ensuring the rhinos enjoy a large parameter of enclosed, imagined freedom. It's a Catch-22; hover like helicopter parents and the rhinos will gradually lose their fight-or-flight instinct, but leave them to roam freely and they'll be hunted to extinction. As it is, even under round-the-clock surveillance, two white rhinos were killed in 2018.
And it's the same with game lodges. Like it or not, their presence is a quiet invasion of the land. To minimise footprints – both literal and carbon – lodges are kept small, with an average of 15 keys per property. Wilderness Safaris, for example, spreads its lodges out with 41 properties in eight countries, ensuring that wildlife don't get too used to human sightings or, in the case of monkeys, a supply of food.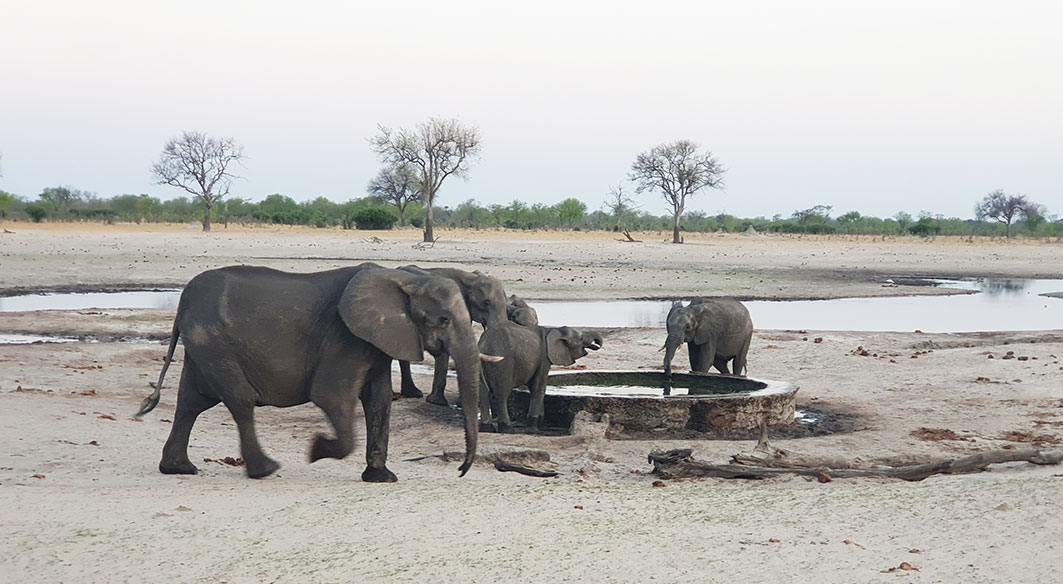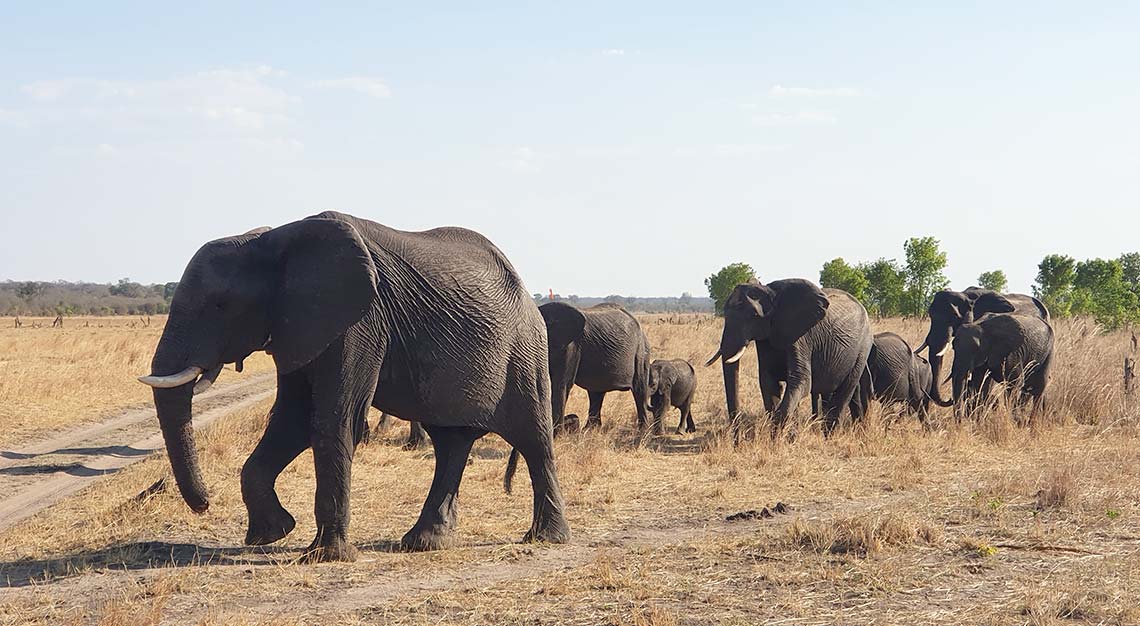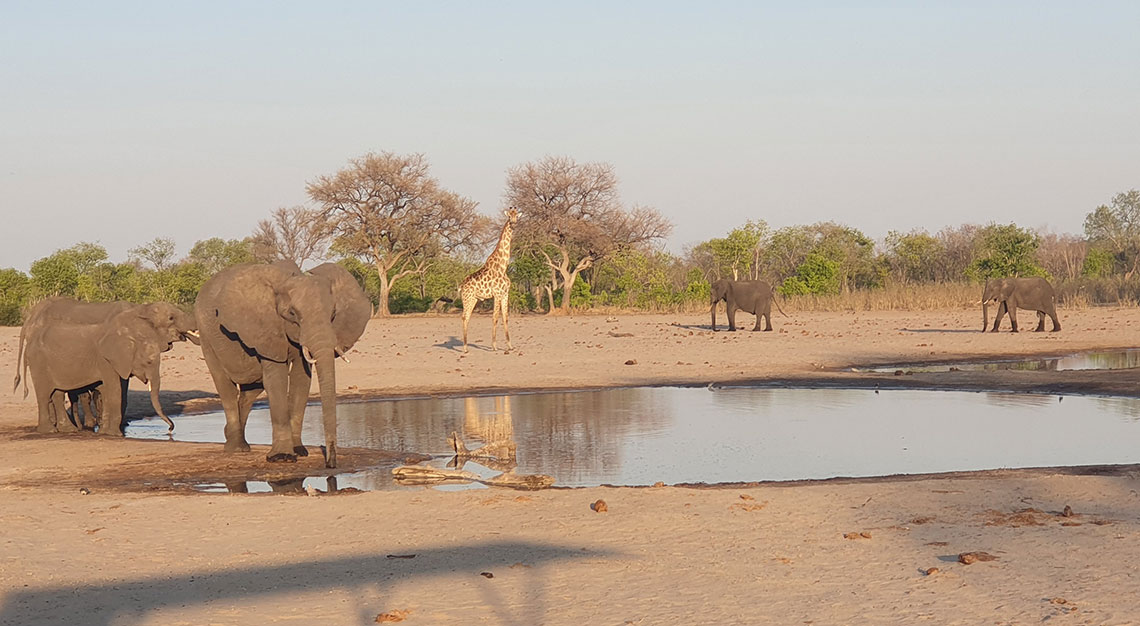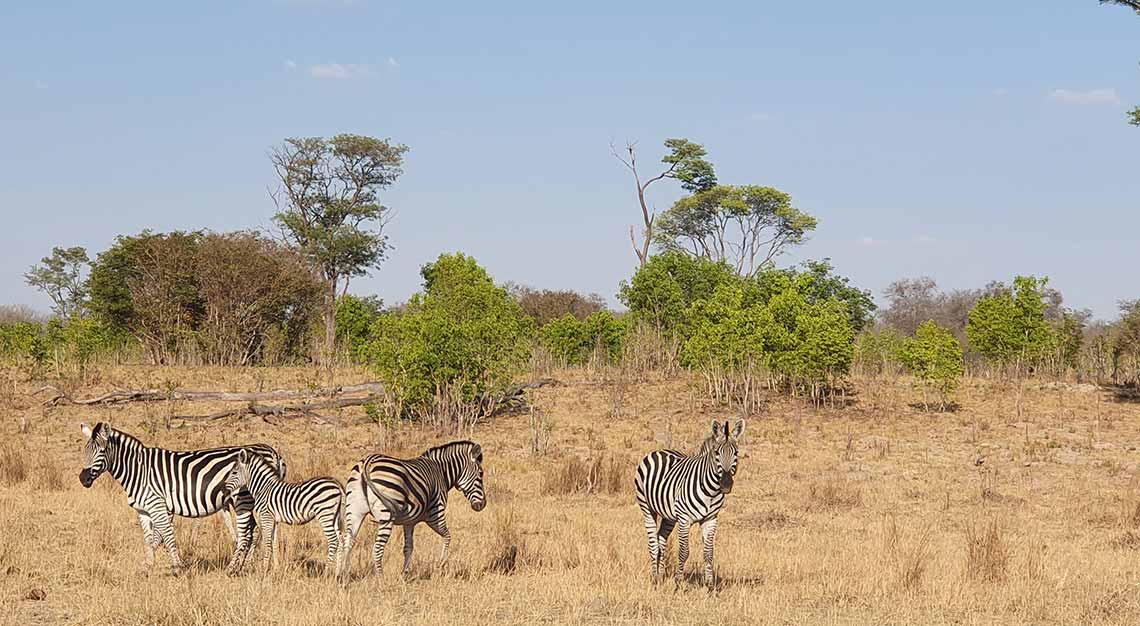 Money earned is channelled back to filling pans (natural depressions in the ground that collect water), supporting the studies of wildlife patterns, preventing poaching and community involvement. Take for example Hwange National Park. Of the 66 pans, Wilderness Safaris pumps water into 14, a godsend during drought. It also supports anti-poachers who collect snares around the park boundary, no easy feat given that it measures approximately 1,800-sq km. To put things into perspective, we're talking about monitoring the borders of a land area that's about 2.5 times the size of Singapore.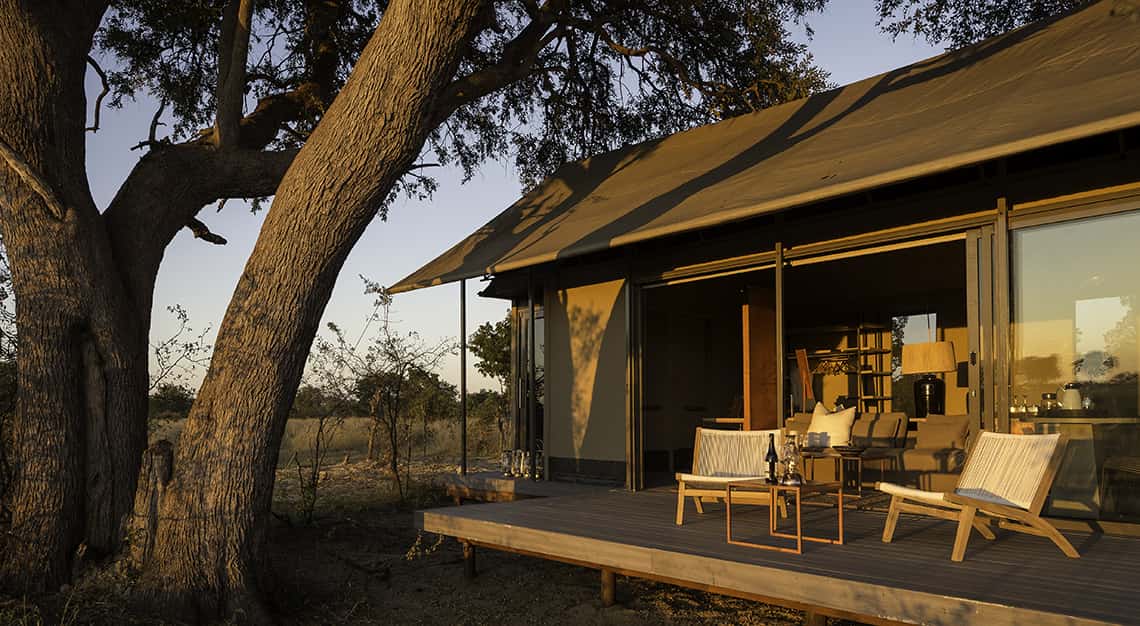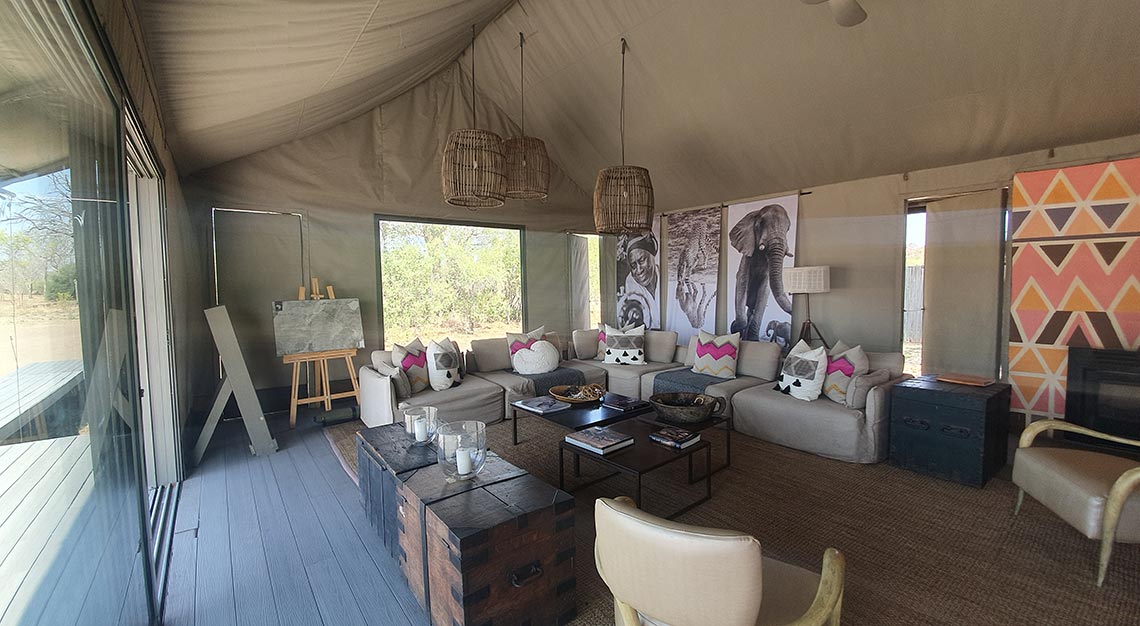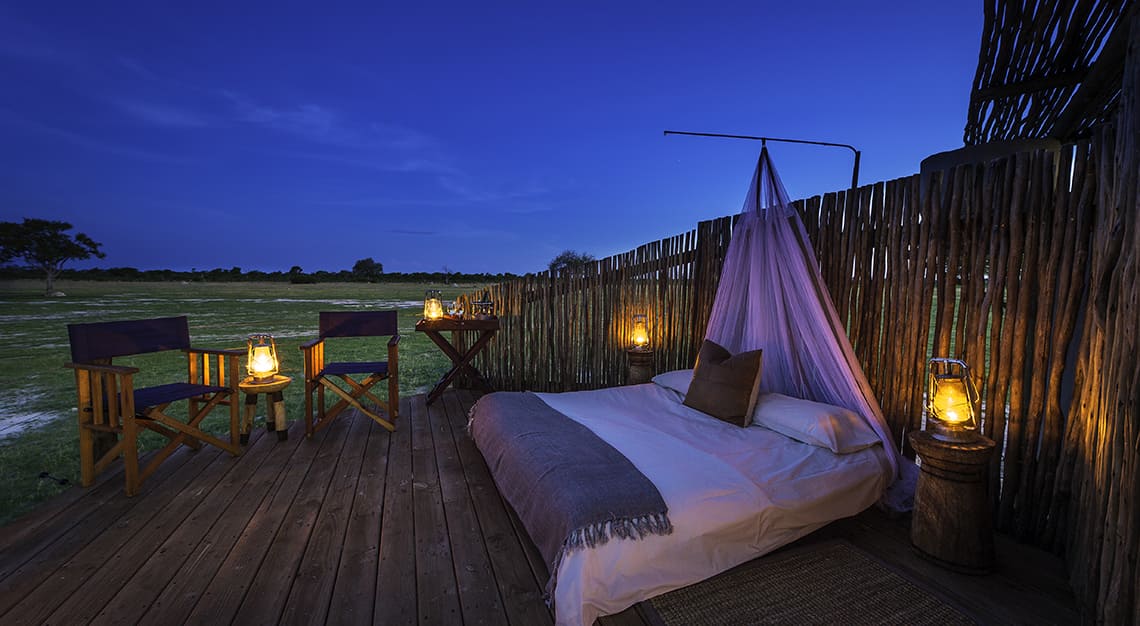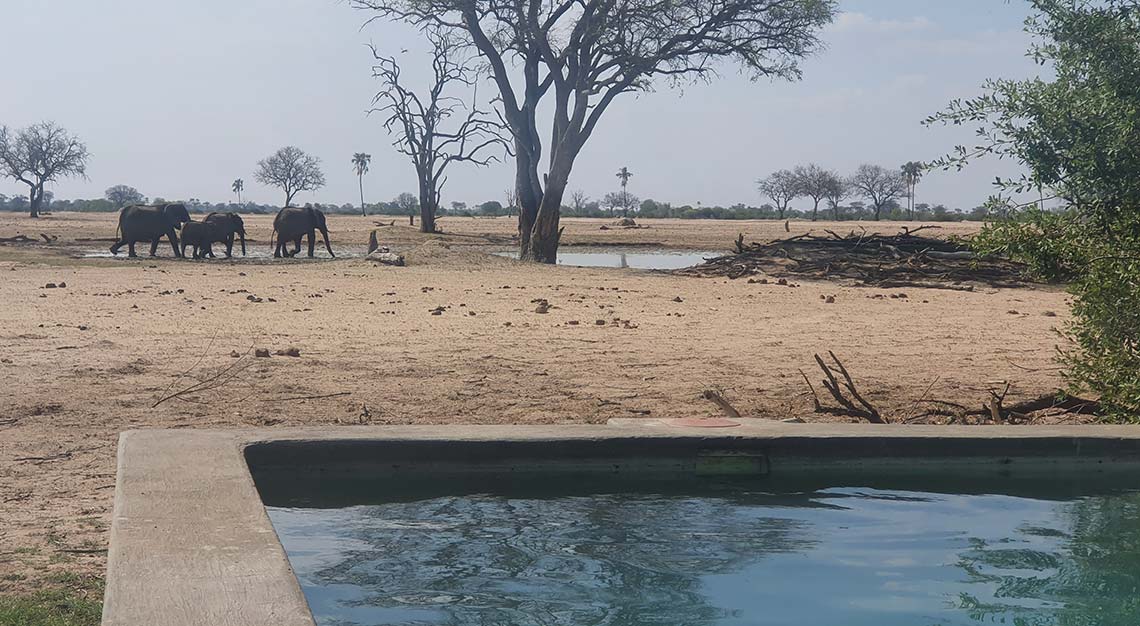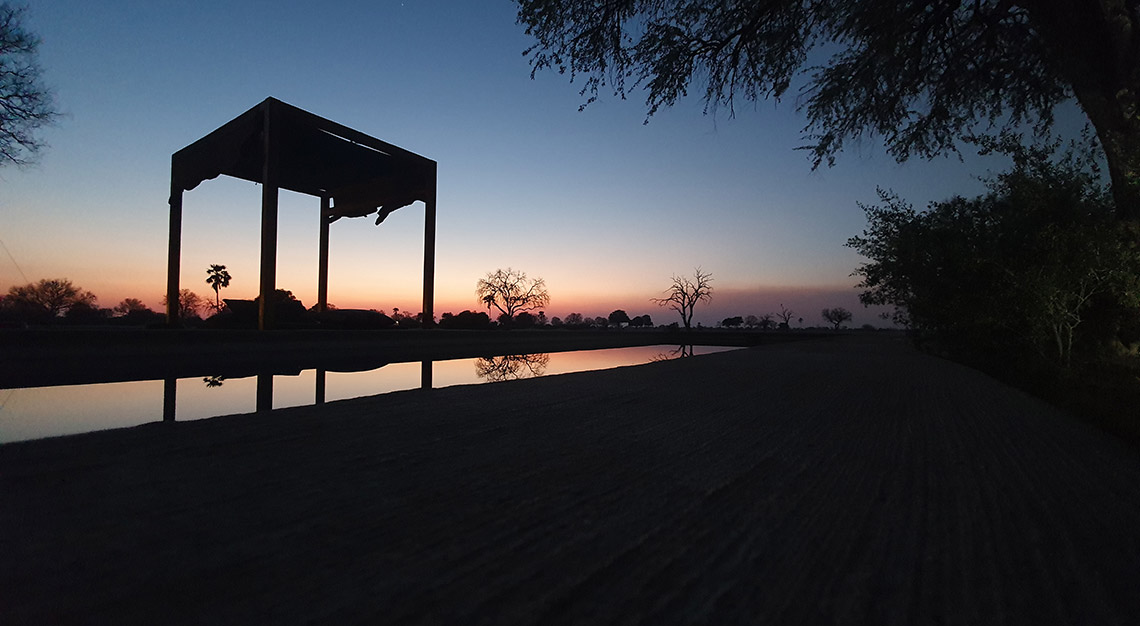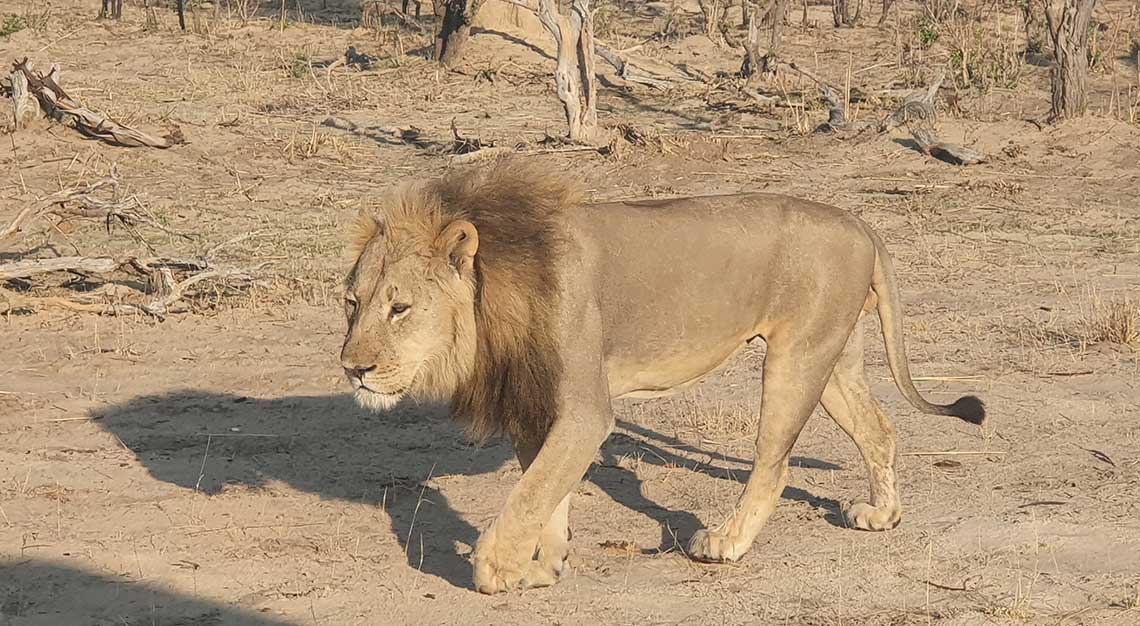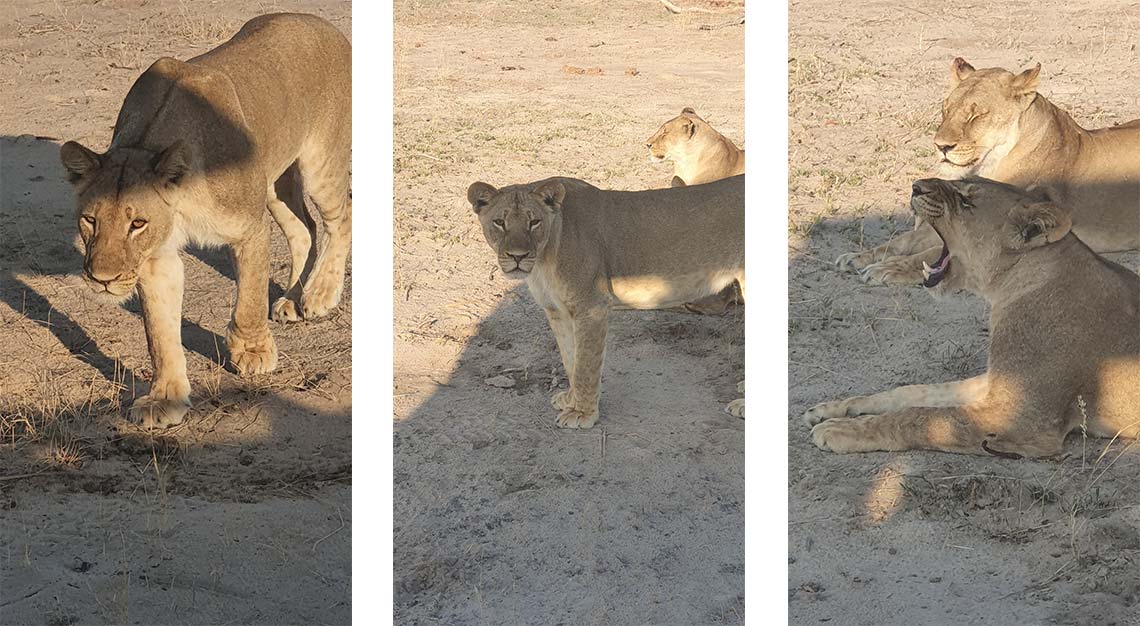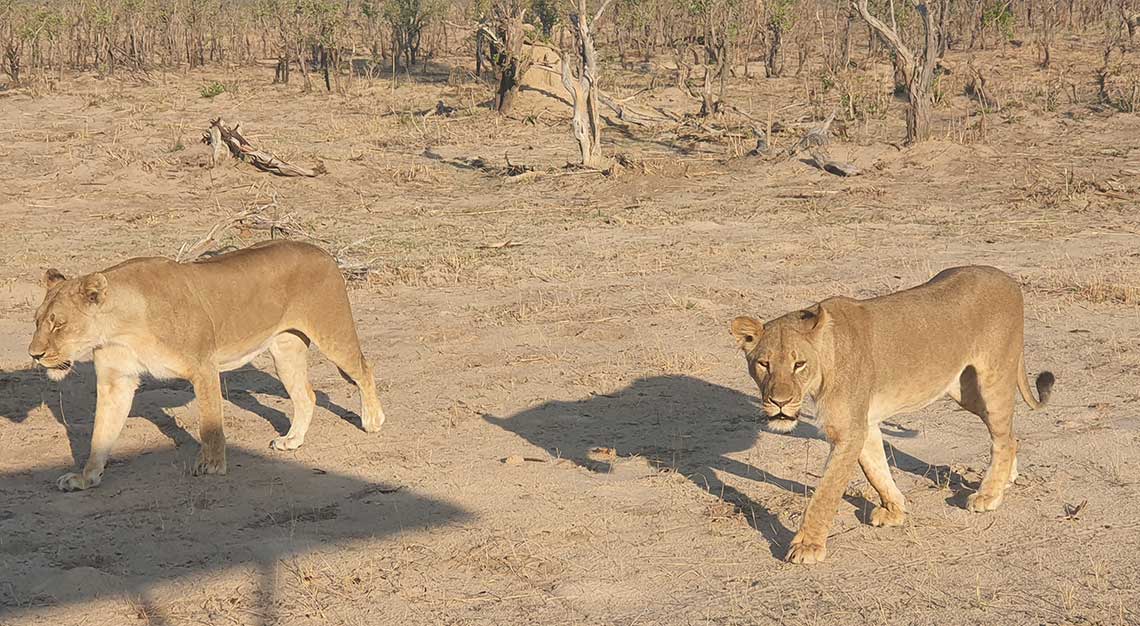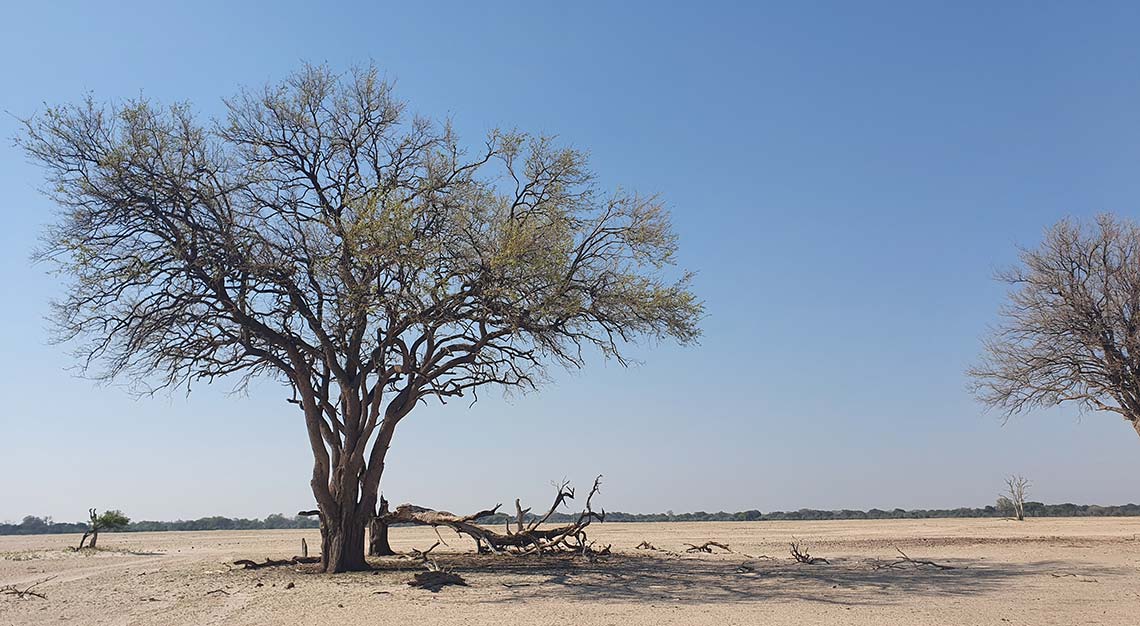 The Circle of Life
Death comes in all forms. In this case, it's an elephant calf that's less than four years old. Its body lies slightly more than 400m from Linkwasha Camp. Given that we're in Hwange National Park, which is home to more than 45,000 elephants, such a sighting shouldn't shock us. And yet it does.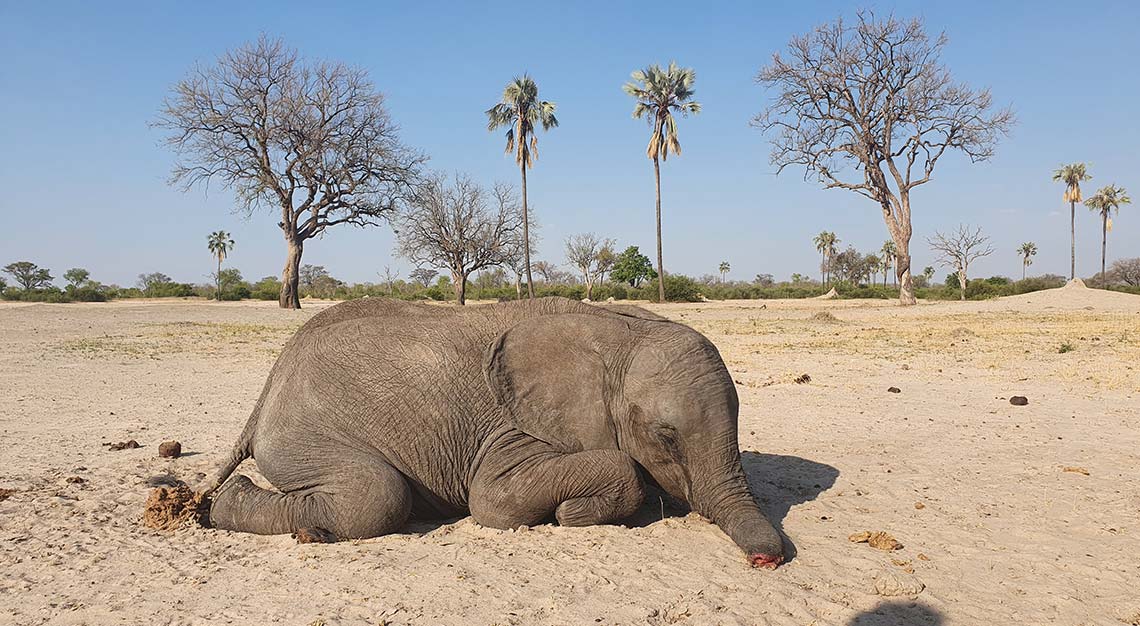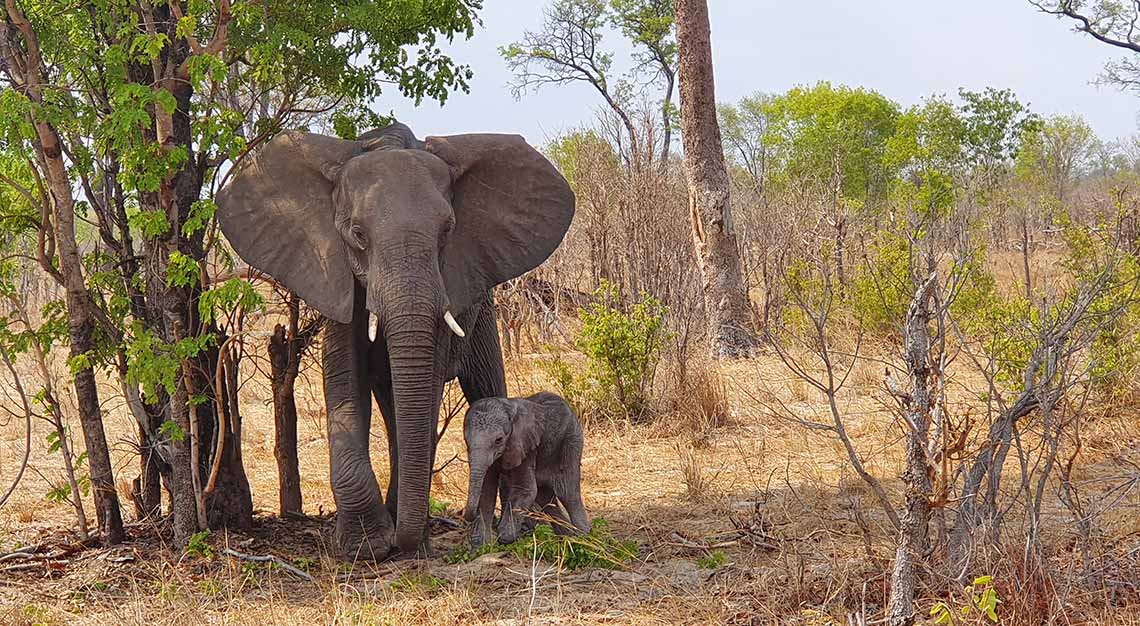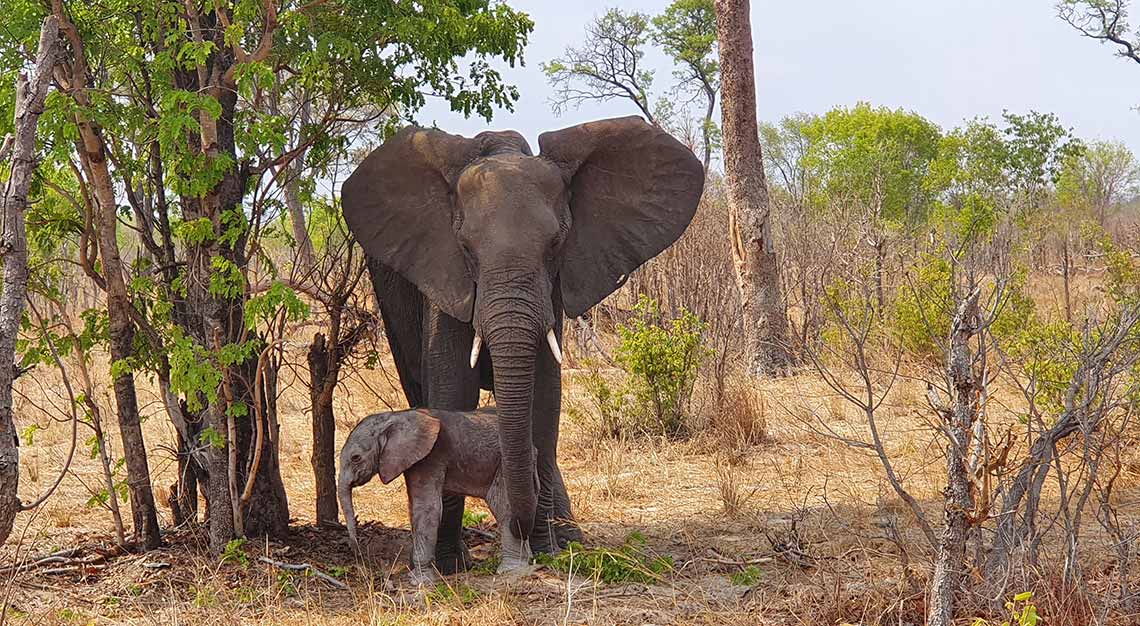 Its tusk has been nipped at, the exposed flesh still pinkishly raw, so its death couldn't have occurred more than 24 hours ago. Its elbows are tucked in, with the front legs in a kneeling position. There is no sign of struggle – the surrounding tracks are clear – and by the looks of it, it probably passed on from exhaustion. There are two damp trails that lead from its eyes, as if it had been crying. It's a sombre moment. Mother Nature can sometimes be cruel, but whoever expected her to be kind anyway?
Thankfully, where there's death, there's also life. Further from camp, we spot another calf, this time with its mom. The backs of its ears are still pink, which means it's just a few weeks old. It sees us and in dramatic fashion, decides to collapse on its side and kick its feet in the air. The calf struggles to get up and its mother uses her hind leg to lift it back to its feet.
I take the birth of the calf as an omen of good things to come. Just as we leave Linkwasha for Ruckomechi Camp (located in Mana Pools National Park in northern Zimbabwe), I feel the tiniest droplet land on my cheek. We are finally seeing a breakthrough; the rain clouds are coming in. It's a pity we have to leave because it takes just an hour of rain for the ground to be covered in greenery the next day. So dark are the clouds that we nearly have to make a detour to Lake Kariba for the night. But our skillful bush pilot, an affable 24-year-old Zimbabwean, navigates over the mountains and into a clearing where Ruckomechi Camp awaits. Truth be told, I've seen everything I could possibly dream of. I'm not sure what Ruckomechi could possibly offer that the other three haven't already.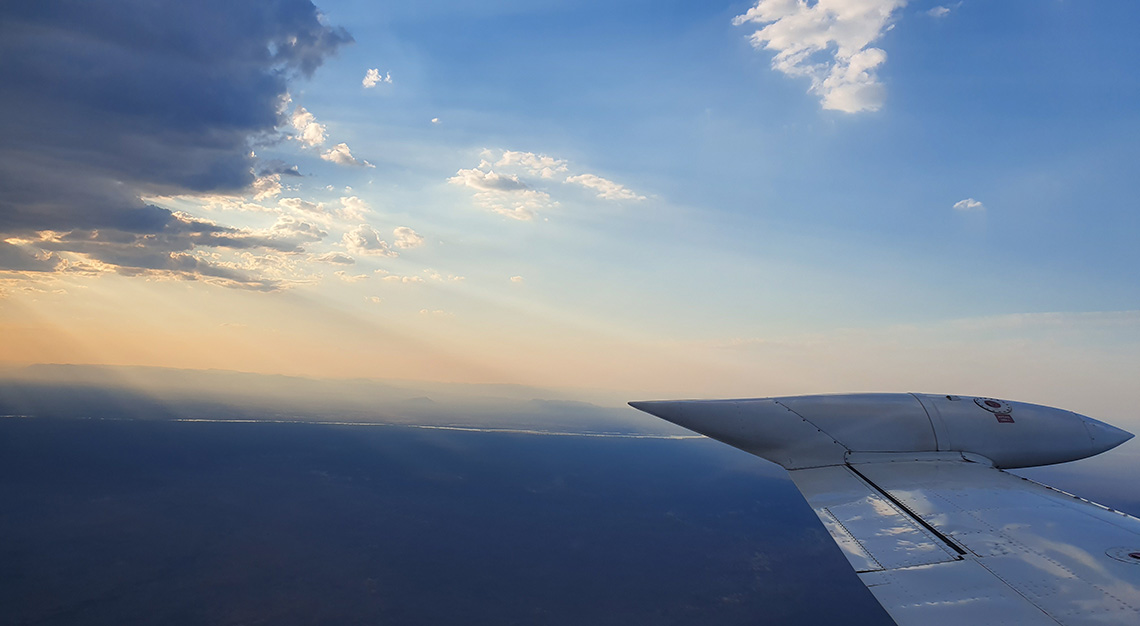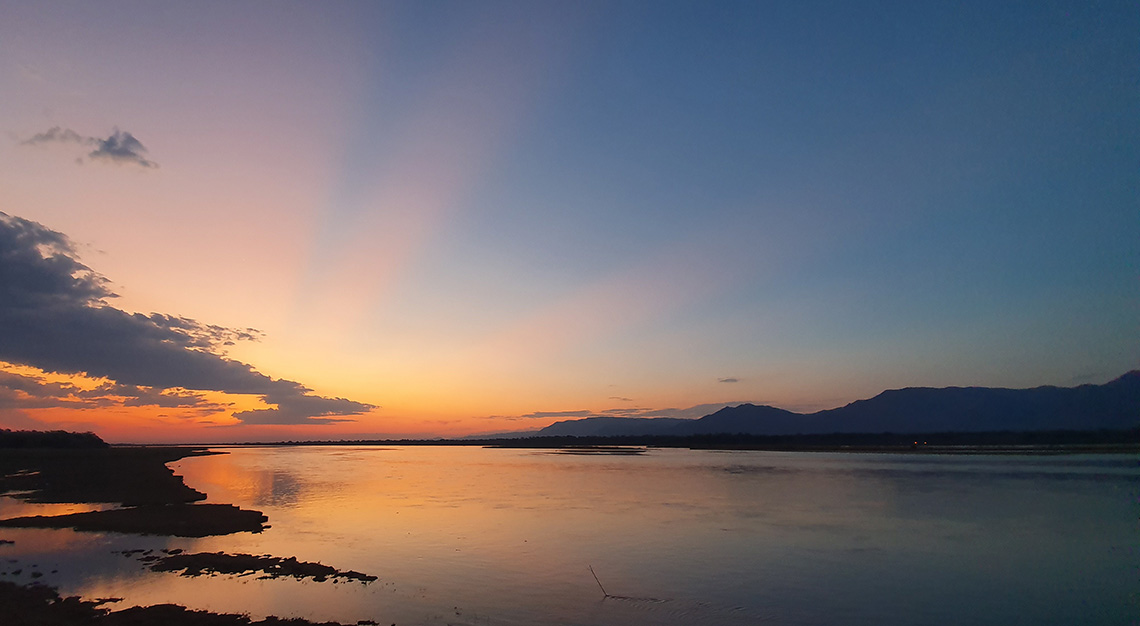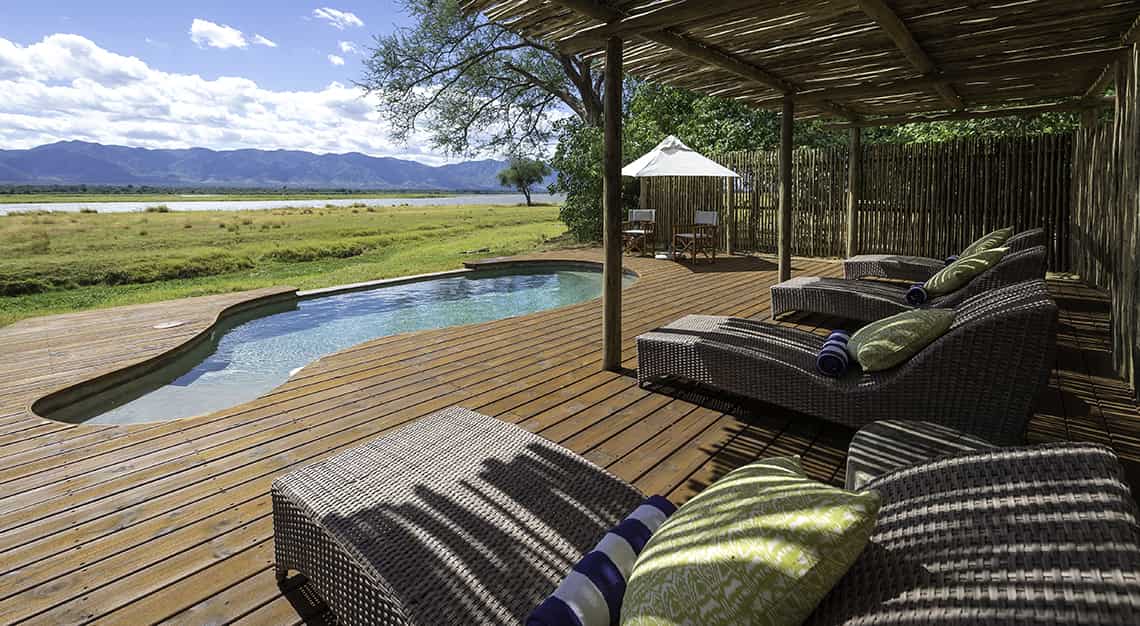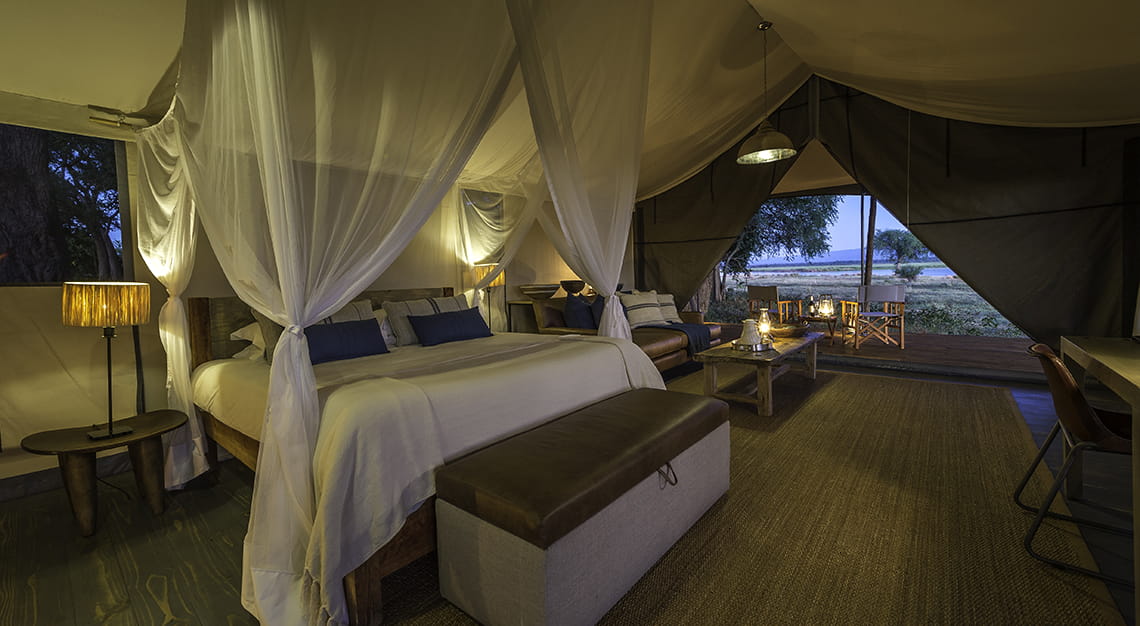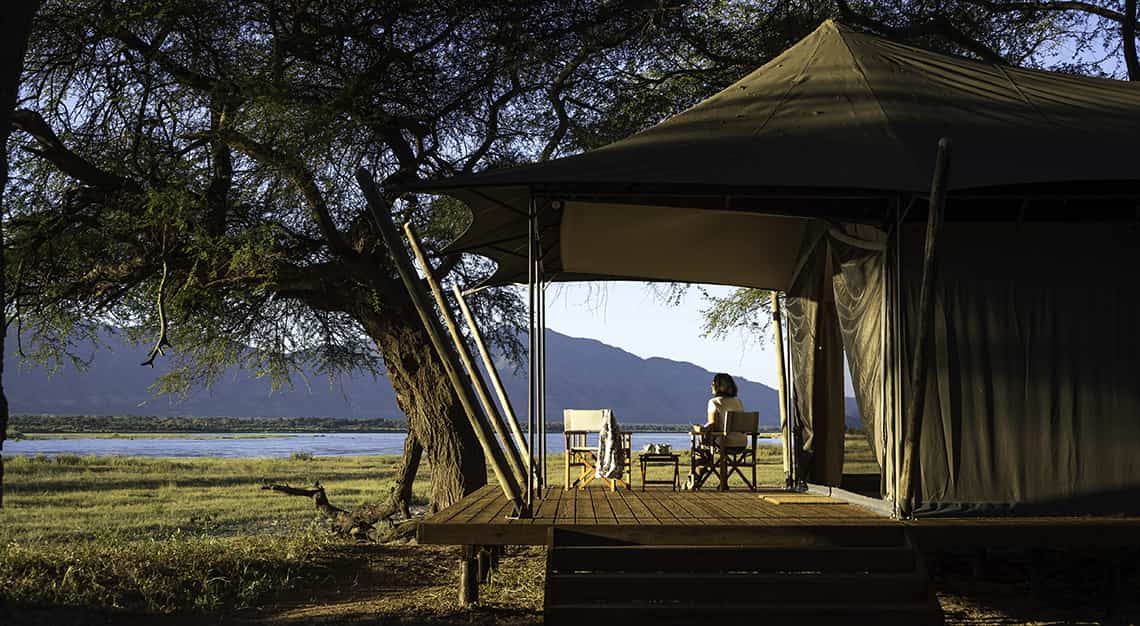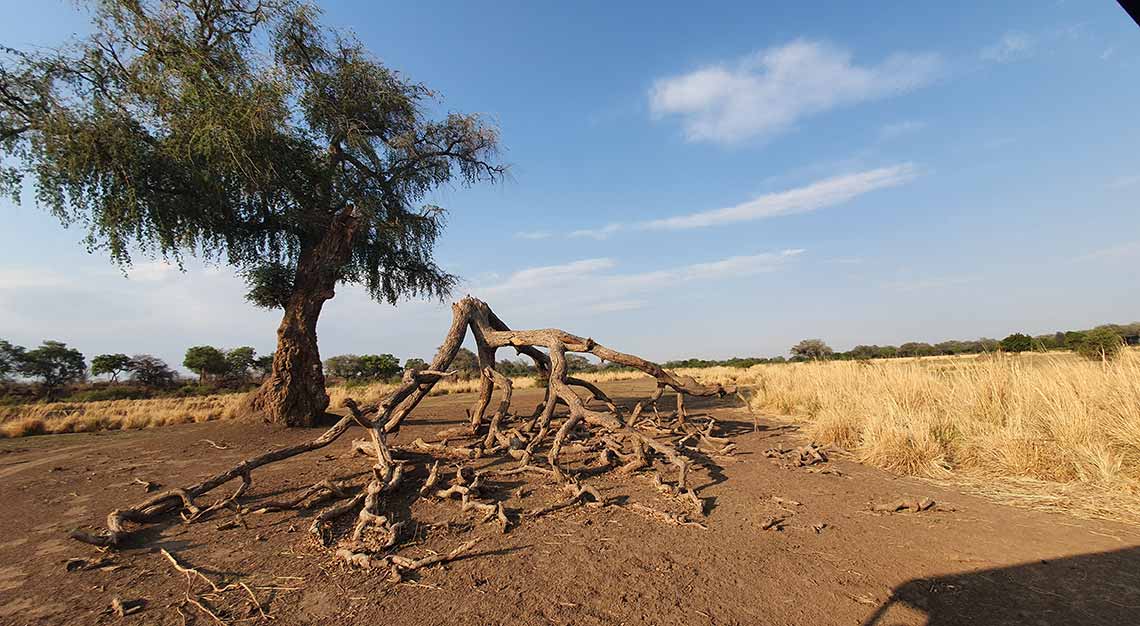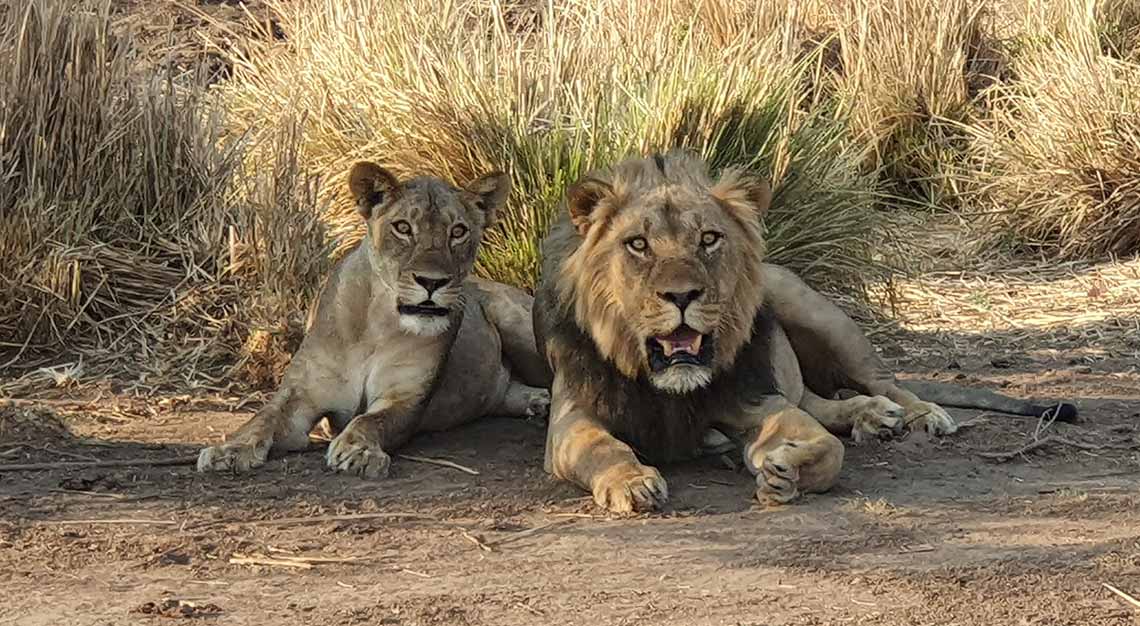 We hit the ground running upon touchdown. Our guide has been alerted to African wild dog sightings and we spot them just off the river. With their rounded ears, they have far superior hearing compared to other animals and can easily outrun their predators. The population of wild dogs has unfortunately dropped due to loss of habitat, making their appearance all the more precious.
Night falls as we make our way to camp, but our guide thwarts our plans. "Would you mind arriving at camp slightly later? There are sightings of leopards," he politely asks. This definitely tops my list of rhetorical questions, and after receiving raised eyebrows as affirmatives, he switches from 'quiet guide' to 'racer doing drifts on dirt roads'.
We train our eyes to search for a pair of reflective and spot not one, but two leopards crouching in the thickets. They are probably mating, given that leopards are solitary creatures and only come together to mate and raise cubs. I've effectively spotted all the Big Five animals in a single trip.
Then, we receive another call from a nearby safari vehicle. There's a cheetah near the spot by the river we were at earlier. We join the other safari vehicles, switching off the engines and watching it from afar. It doesn't seem to be doing much, though the impalas, guineafowl and wild dogs are noticeably gone.
Two things are certain; our guide was on target with each sighting and I was miles off course about Ruckomechi not being able to surprise me. I could go on endless game drives; the daily 5am wake-up calls no longer tire me out. But whatever form of peacefulness I crave, I find it on the Zambezi River.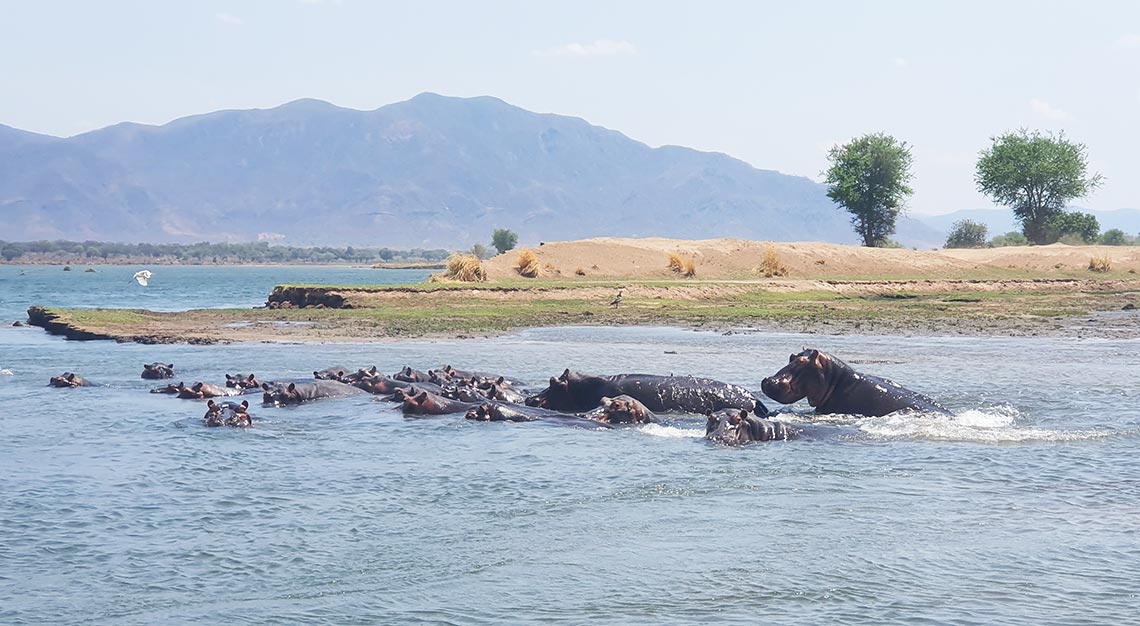 One afternoon sees me fishing for tiger fish (I return empty handed). The same evening, Nile crocodiles treat the mud slope like a water slide, sliding into the river. The hippos are sunbathing, their ears swivelling at turbo speed, shaking water out when they emerge from beneath it.
Two days prior, when we had flown through overcast skies to Ruckomechi, we were welcomed by double rainbows. This time round, Mother Nature presents us with 50 rainbows – in the form of bee-eaters and their richly coloured plumage – making it a fitting send-off.
For the first time in years, I feel like I'm finally living in the moment. I've always felt insignificant and it's no more apparent than when I'm presented with this chance to see nature at its finest. The only difference is the joy and contentment that accompany it.
Lightfoot Travel offers an eight-night, tailor-made Itinerary to South Africa, Botswana, Zambia and Zimbabwe from US$20,000 (S$28,000) per person. The price is on a shared basis and includes all safari accommodation on a fully inclusive basis, safari activities, park fees and all light aircraft transfers.
All photos, unless otherwise stated, were shot by on the Samsung S10+
Lightfoot Travel
#02-1A
Far East Square
33 Pekin Street
Singapore 048763
Tel: +65 6438 4091