As it turns out, Formula 1 was just the beginning for the Australian racing driver's career
Life didn't come to a standstill for racing driver Mark Webber after announcing his retirement from Formula 1. Nor did it slow down. In fact, far from it. The Australian sportsman simply slid into a different type of race car, and track. After the announcement and his departure from Red Bull Racing, Webber competed in the FIA World Endurance Championship (WEC) with team Porsche in LMP1, and took up a representative / media role with Porsche. He also took the chance to pursue other passion projects, releasing his autobiography, Aussie Grit and starting an outdoor sporting apparel business with the same name.
During the recent Singapore Grand Prix, we sat down with Webber to talk about life at present, being the face of the Porsche X Boss Fall '19 campaign and the perils of shopping. It turns out that celebrities aren't too different from the rest of us.
How's it like being back in Singapore for Formula 1, even after retiring a few years ago? You're still a part of it, with your work for F1 TV, but surely it's different from being a driver.
It's great, really. I was on the road for nearly 15 years. As a driver, it feels like you're in a bubble. You're focused on your career and your individual sport. I had to work very hard and prepare myself every day. It's a little bit easier to come to the races now that I'm not a driver. It's slightly less stressful, though there's still work to be done.
Do you miss racing and the adrenaline that comes along with it though?
Yes, I miss the races. I love the competing side of it, but it comes to a point where it becomes too difficult because you realise you aren't as good as before. This makes things slightly harder. Your reaction gets a bit slower and the motivation starts to drop a little. In your late 30s, this becomes more of a challenge.
Did you personally feel it or was that something others were saying?
You feel it. I mean, on the spot you have to go with your own feelings and performance, you have to be critical. Did you perform well? And have you squeezed everything you've got? The people on the team, especially the technical people would say it too, but at the end of the day, you are the one who's measuring yourself. The man in the mirror is the important one you have to please.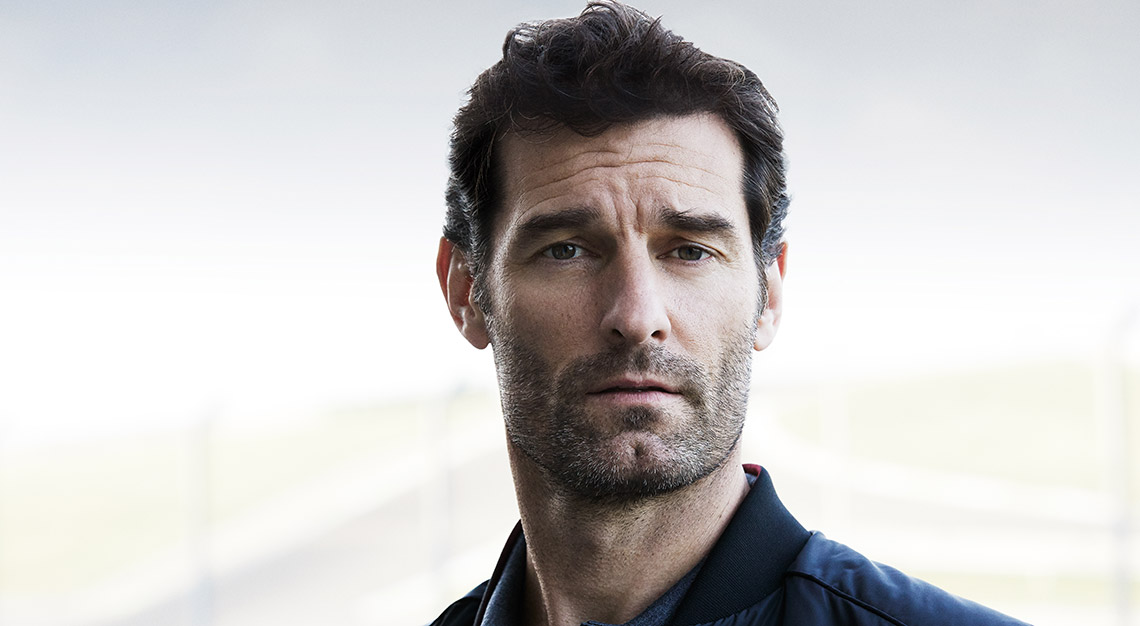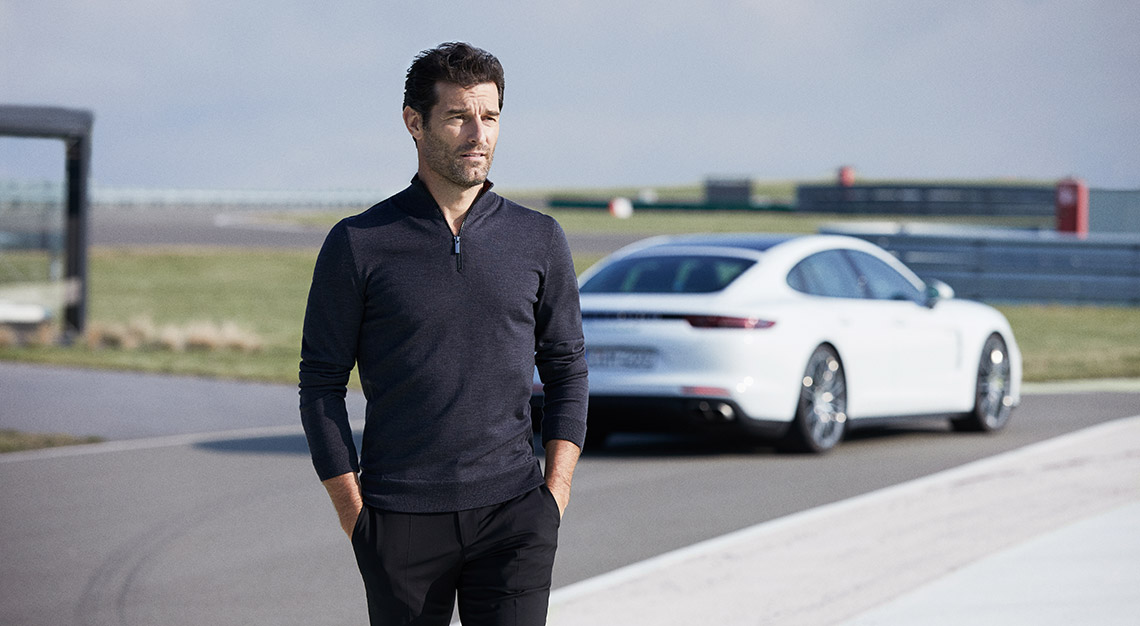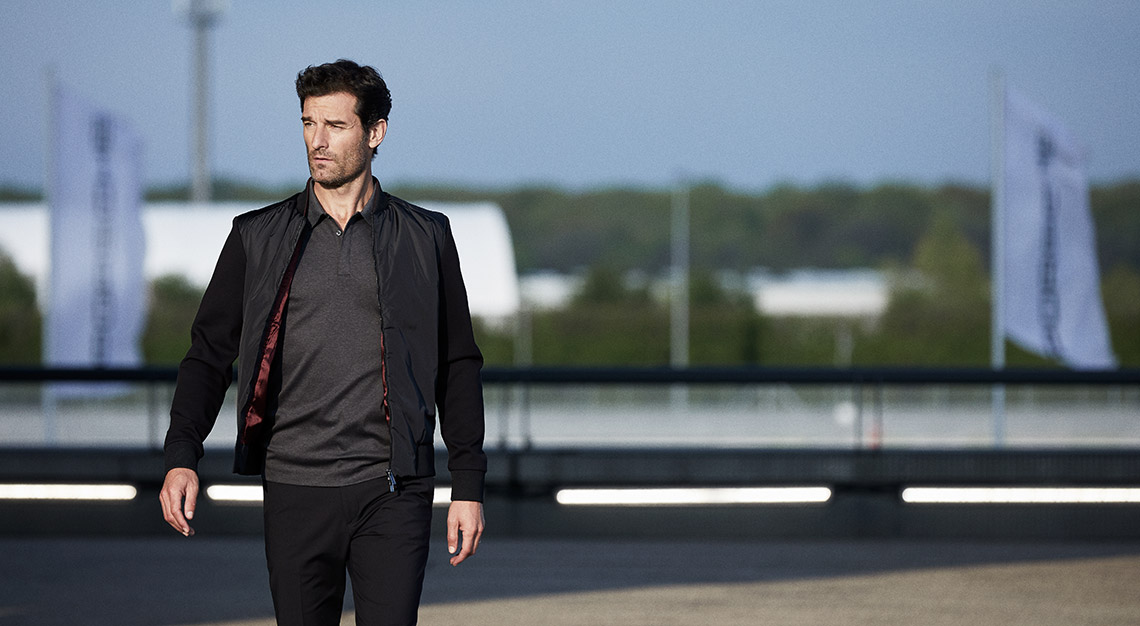 Was it easy making the decision to leave?
No. It was a really huge decision for me. If only you knew how hard it was. That said, it was actually easier than I thought it would be.
I retired from Formula 1 in 2013. I remember being really happy with my race timings, and with the execution of the whole year. I was podium eight out of 19 times, I finished third that year, and I was standing with Sebastian [Vettel] and Fernando [Alonso]. Even though I lost to Fernando, I was with the two best guys in the last few races.
What was the adjustment period like, from going from Red Bull to Porsche, and for a different type of job scope?
The first year, you're looking forward to not that travelling that much. You're looking for a break. I think it's natural for people in my shoes, and that's why you will see some people making a comeback after two or three years, because they feel refreshed and revitalised, and they want to go at it again. But that wasn't for me.
I really enjoyed the switch, working with Porsche and representing the team. It's a different game altogether but I still enjoy it very much.
You took up carting when you were 14. How were you like as a child, and where did you think you would end up?
I was adventurous, I loved speed and sports, I loved go-carts, motorbikes, and watching sports on television. I was not the best at school, with my short attention span. It was very difficult for the teachers to keep me engaged for a long period of time.
Formula 1 was my goal, and I was focused on that. If I wasn't introduced to the sport though, I would have been working in my dad's mechanical repair shop. I did some plumbing as well, so I could have been a plumber. What probably helped was that I had no 'Plan B'. I had to make it work.
I watched every single race, I knew all the drivers and tracks by heart, I was like a walking encyclopaedia when it come to Formula 1. I wanted to drive like them. I want to be as close as I could be to that environment and ultimately, I got that.
So what happened when you got there? Did you have another goal?
It's been amazing. After the overnight sensation, there's the continued hard work. I was in a tough pack of guys, and I had to push myself mentally, physically, personally and professionally. You think that you've arrived, but in reality, everything you do needs to be pushed to another level. There's a lot of planning and you need even more discipline when you turn professional.
From Formula 1 also came the chance to work with Porsche, and now, Hugo Boss. It led me to a new path, and that was pretty unexpected.
Did you not think that being associated with Formula 1 would lead you to such endorsements though?
No, not at all. I grew up in a humble suburb in Canberra. These brands were miles away for me. We did not have a Porsche on the driveway, and we did not have Hugo Boss in the wardrobes.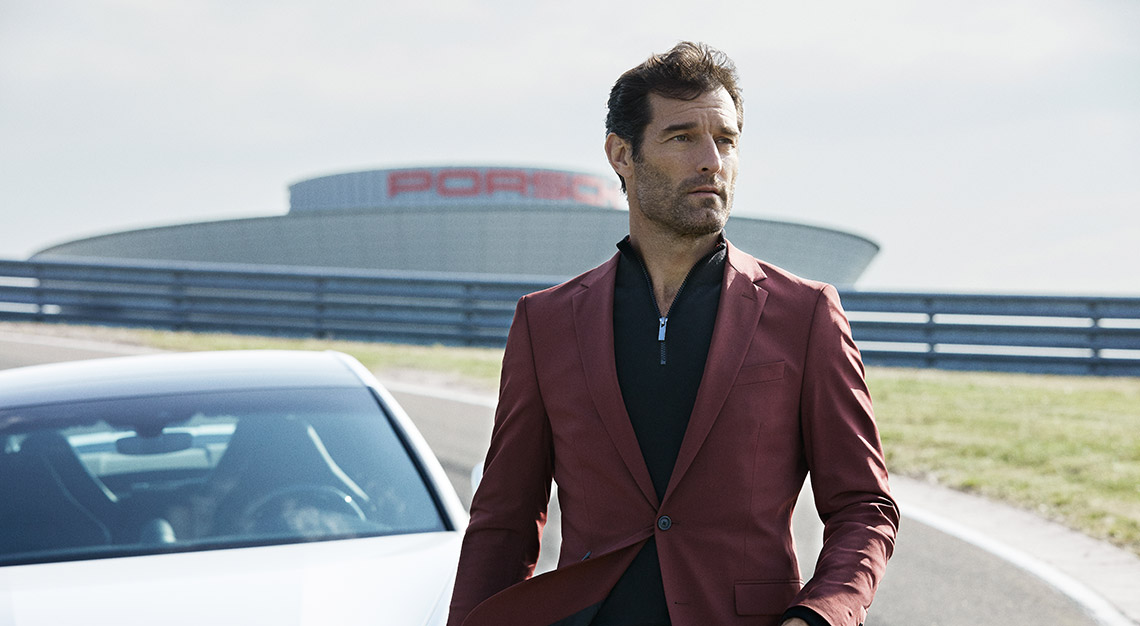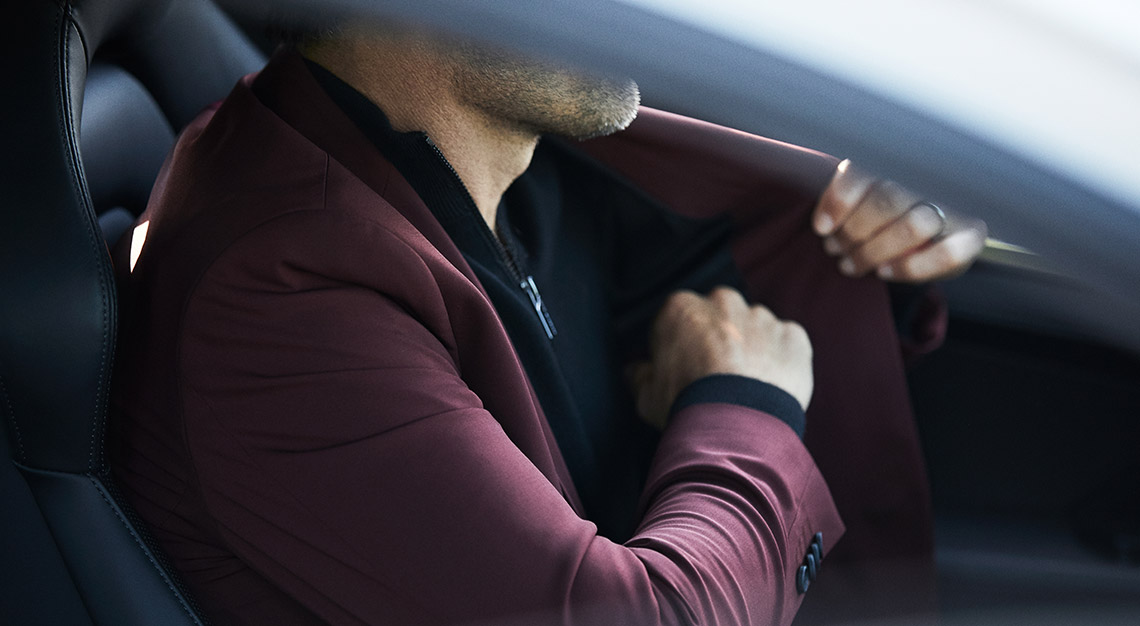 How did you feel when you were called to be the face of the Porsche X Boss Fall '19 collection?
I was at the airport in Nice, and I received the call saying they were considering me to be the face of the collection. I wondered why. I mean, they could have selected many others, but they told me their reasons, and it was a really easy decision for me. I was previously associated with Hugo Boss in the late '90s, because I was working for Mercedes-AMG then.
Perhaps it was also due to the fact that I was already buying a lot of clothes from Boss. I like how clean, elegant and functional the clothes are, and how they suit my travel needs and style. The collection is pretty much exactly what a guy my age would wear, be it for travelling or to functions. The clothes look more formal than it feels, and I feel really comfortable in them.
Were there any discussions you had regarding the collection?
I'm not what you call a 'formal' guy. If I'm not wearing a tie for the rest of my life, I'll be quite happy, not that I wouldn't wear one should the occasion call for it. Honestly, I was glad there weren't any ties in this collection.
What are some of your favourite pieces?
They have to be the upper garments, like the polo shirt and jackets. I buy way too many upper garments than I do trousers. I don't have the patience for trying trousers on. It takes way too long, and I always want to keep moving. I also love how the bomber jacket fits and feels on me.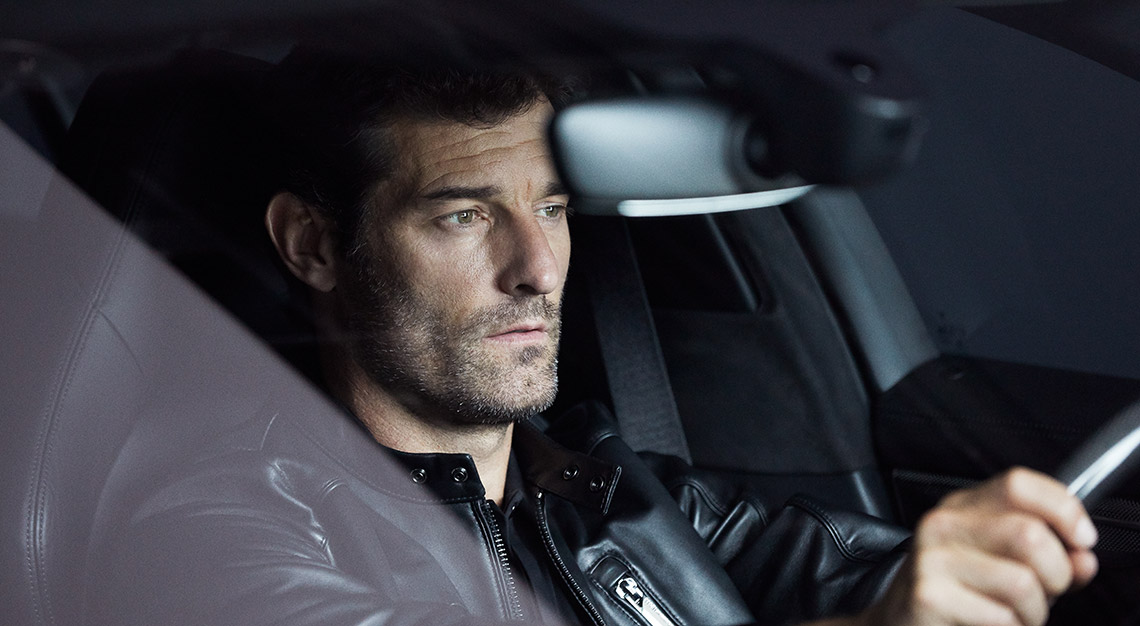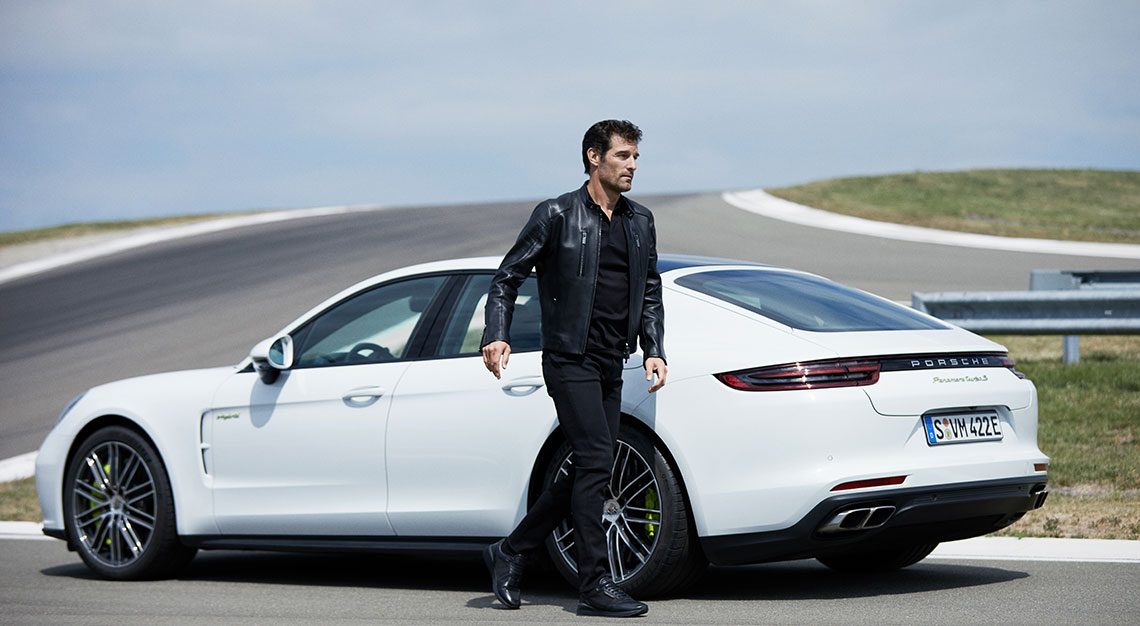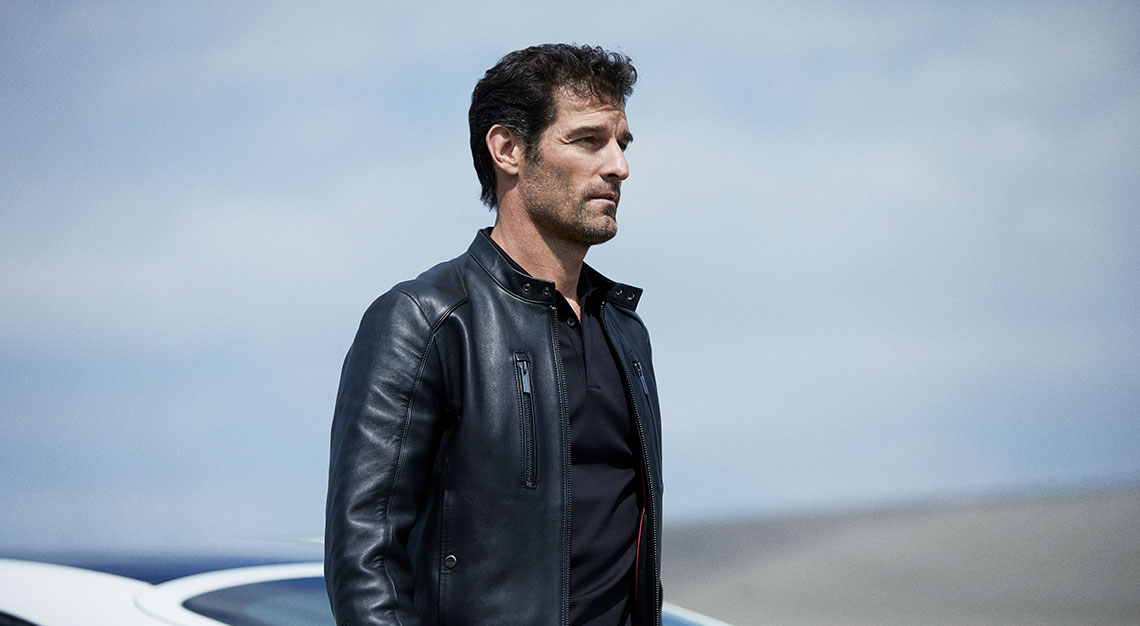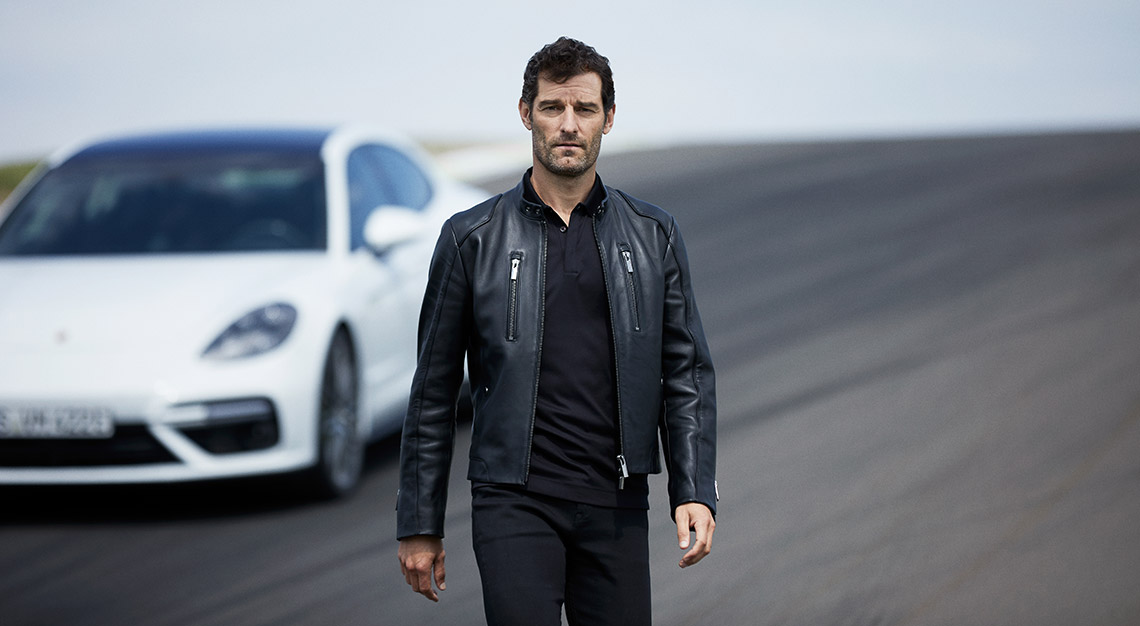 The collaboration celebrates passion and fearlessness, traits you have as a driver. How do you see this synergy between you, Porsche and Boss?
I think what we have is a passion for precision, and this comes from racing. When you're on the race track, all the marginal details count. Such as the subtle red trims in the collection. It doesn't shout for attention, but you notice it and it stands out in your wardrobe. It's sleek and very classy.
Back to driving, you're usually known as the retired Formula 1 driver, how do you feel about that?
Well, it's a fact that I'm a retired Formula 1 driver. I'm not racing anymore. I didn't make a big deal out of retirement because I didn't make a big deal when I 'arrived'. There wasn't a need to. Formula 1 was the pinnacle, then there's WEC, Formula E with Porsche. The name's fine. I'm not looking for an upgrade on my CV anyway.
You must remember the Singapore circuit by heart. Which were your favourite and least favourite parts?
I enjoyed the first sector actually, there was a bit of flow from sectors one to three, but not four. For whatever reason, I never really liked the last part of the lap.
What's next for you in 2020?
I'll continue working the brands I'm with, such as Porsche, Boss, Rolex and Red Bull. I'm also doing some work on television, and there's my business, Aussie Grit Apparel, which is keeping me busy.