Who let the dogs out? Here's an awe-striking yet heartwarming creation that will put a smile on your face
Looking for a watchdog? MB&F has something that might pique your interest. It might not actually chase any bad guys away but it'll definitely be a loyal companion wherever you go.
And it tells you the time too.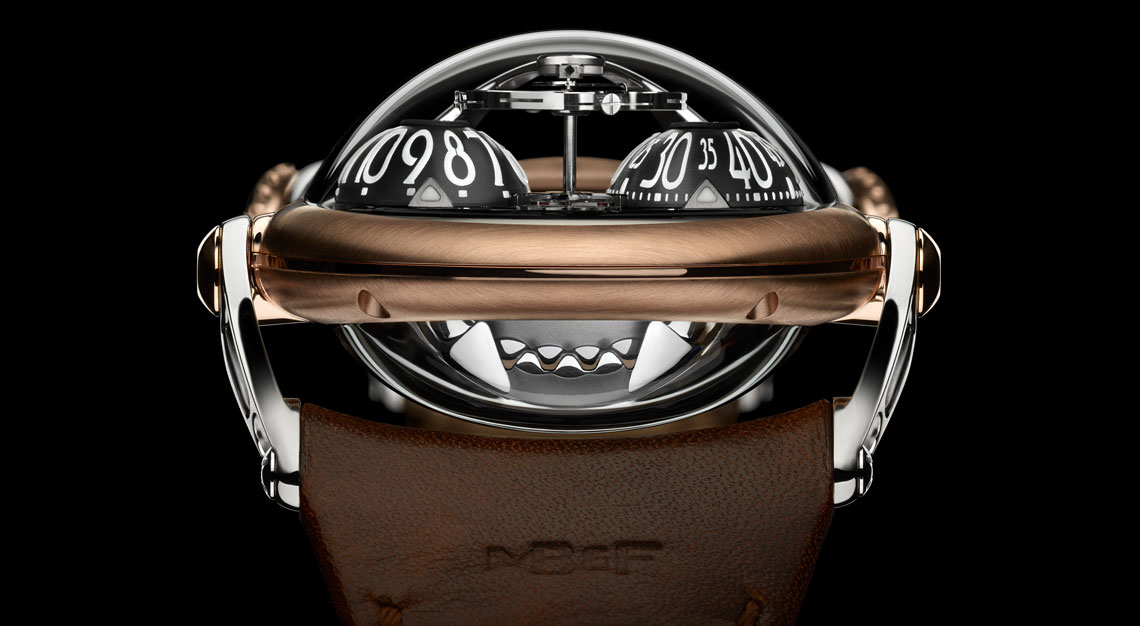 We're talking about the HM10 Bulldog, MB&F's newest timepiece for 2020. Check out that adorable mug complete with spiked collar – when was the last time a watch made you grin like you are doing right now?
Puppy Love
Notice how it's looking right back at you, with those big black globular eyes made of paper-thin aluminium. Its massive jaw lined with shining teeth opens and closes according to the mainspring's state of wind. Four stout but flexible legs move as they grip your wrist snugly – is that a hug or a hump? Depends on how you see it.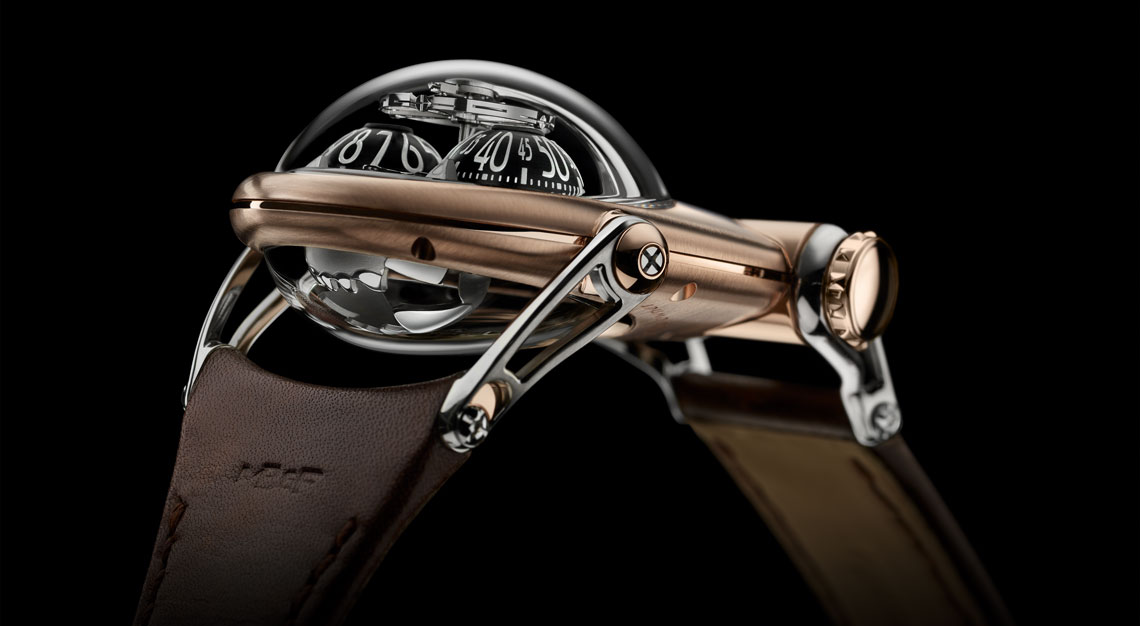 Jokes aside, the HM10 leverages upon the best of MB&F's technical expertise. See that large suspended balance beating steadily at 2.5 hertz – yes, doggy's got a big heart – that comes from the Legacy Machine. Those aluminium domes that display the hours and minutes originated in the HM3 Frog.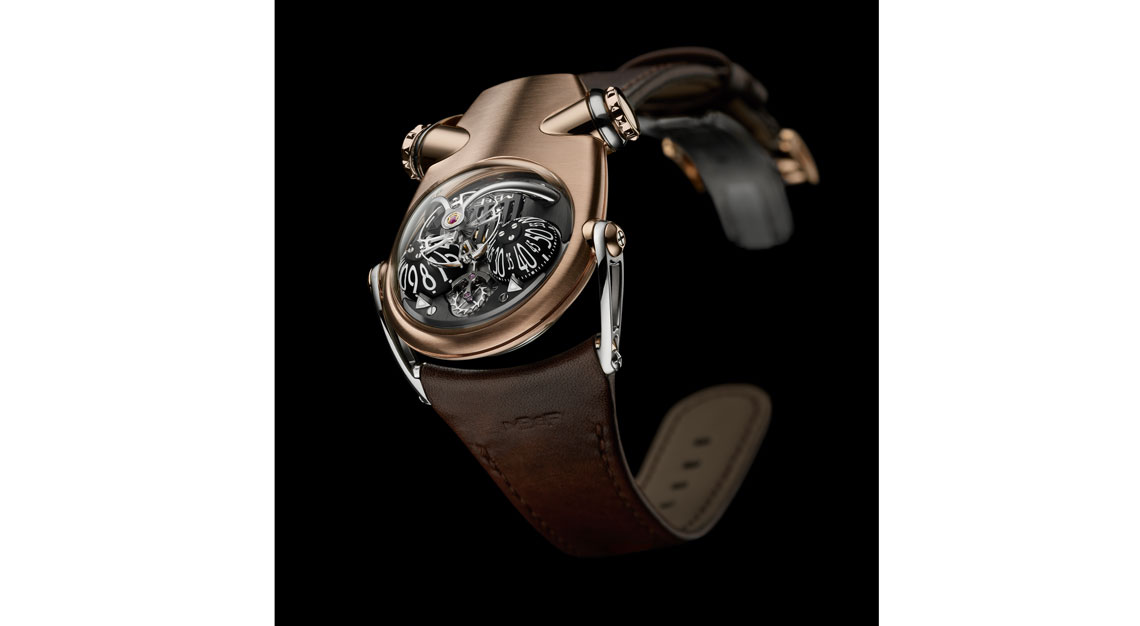 The idea and mechanism behind those menacing jaws as a power reserve indicator is derived from the 2014 LM1 Xia Hang but presented on a much larger scale. Not forgetting the grillework design motif like raised hackles echoes automotive-inspired horological machines such as HM8, HMX and HM5.
Paws For Thought
This design came to Maximilian Büsser while he was travelling in Japan; HM10 Bulldog bounded up in his mind's eye just as a loyal pup might greet a returning master.
"What you see now in front of you is more or less exactly what I saw at the time," says Büsser, "and it was the first time I actually saw a watch in my mind, just like that."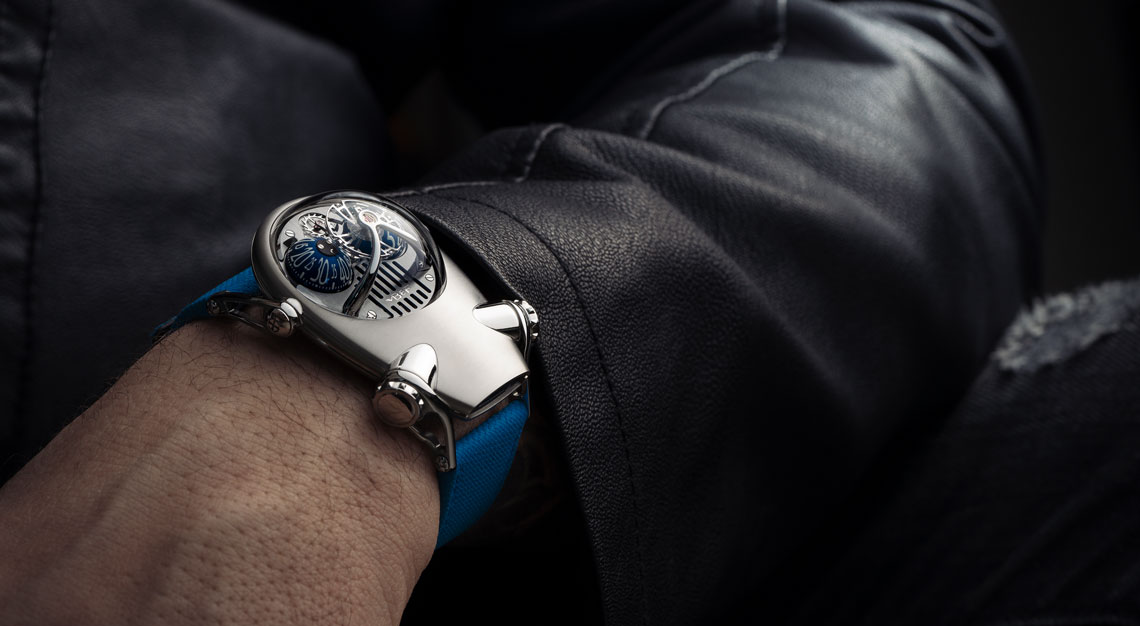 But as it looks nothing like a standard timepiece, how does it wear on the wrist, we wonder? On this, we're told, HM10 remains "surprisingly wearable."
Even though it measures 45mm across, 54mm from nose to tail, and stands to a maximum height of 24mm, its sprung strap attachment legs allow the body to fit closely around the wrist.
Top Dog
HM10 is fastened with either a folding buckle or Velcro strap, but you'll be hard-pressed not to take it off more often than not because the watch just demands to be played with.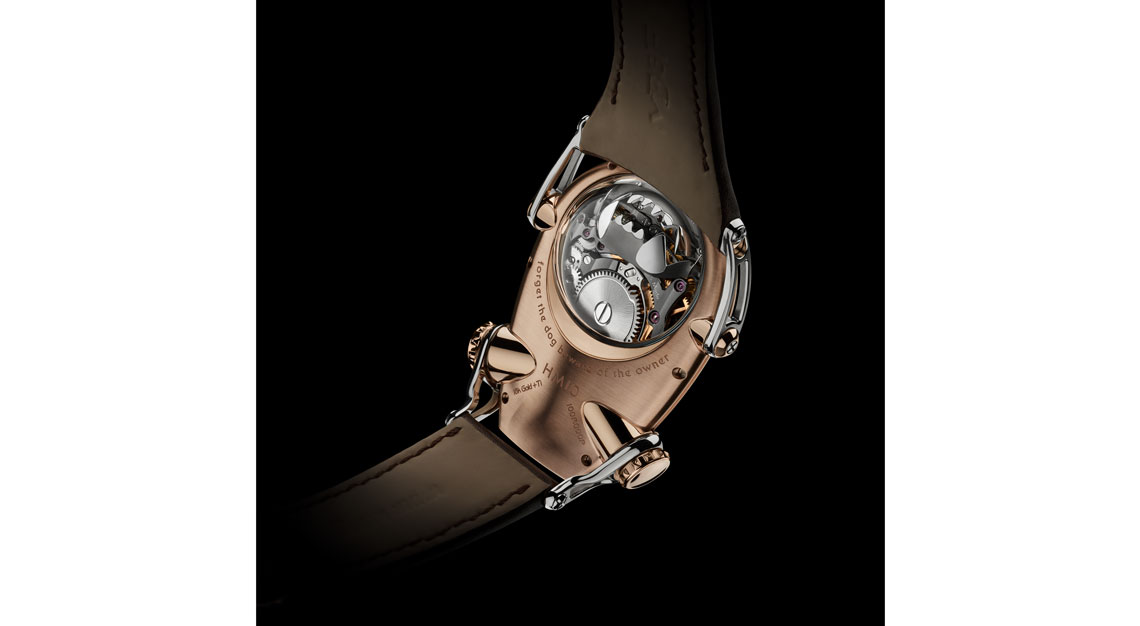 Indeed, we shall. Turn it over for a belly rub and you'll see an inscription that turns the spotlight back to its master. It's a piece of advice people would do well to remember: Forget the dog, beware of the owner.
It's no crowd-pleaser, we'll say it first, but so are some of the most lovable pooches we've ever had the pleasure to meet.
Yours for S$150,600 (titanium) and S$172,100 (red gold and titanium), HM10 Bulldog is retailing in Singapore exclusively at The Hour Glass.